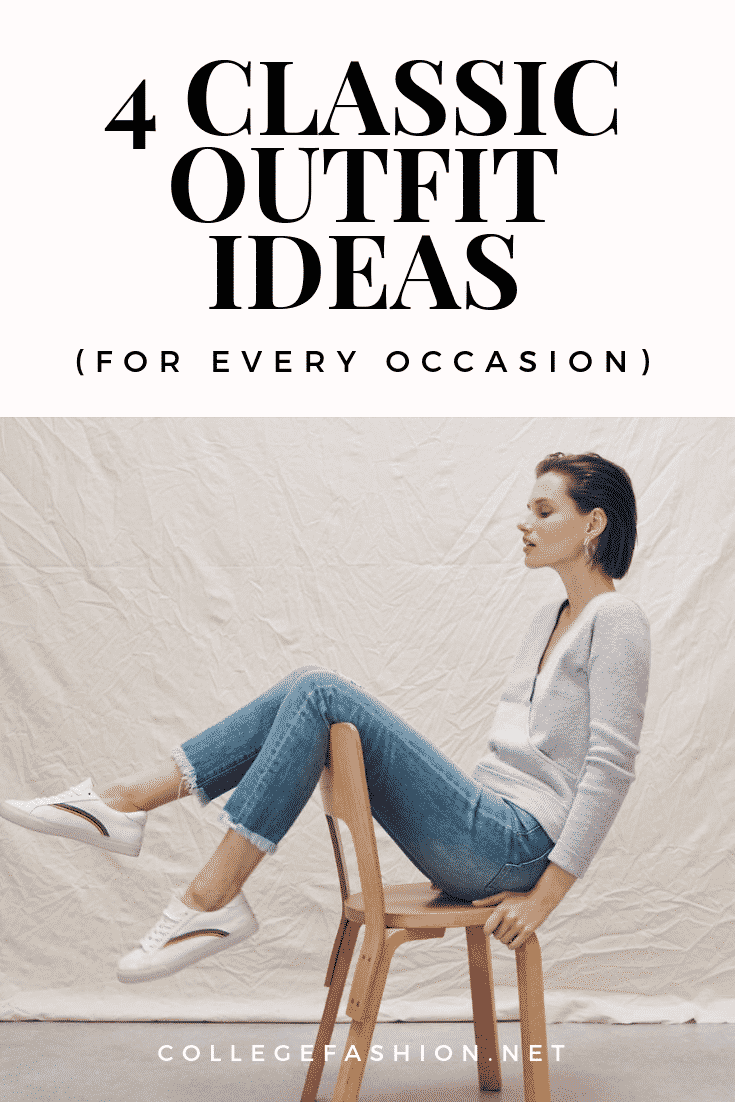 With so many different looks and outfit styles to pick between these days it can feel like an impossible choice to decide on the look you want to go for. There's edgy, preppy, bohemian, hipster, vintage… the list goes on.
But what's the ultimate look that never fails to stay in fashion? Classic style.
Classic style is minimalistic and incorporates all of the best timeless pieces into one cohesive look. Every part of the outfit is likely something that you already have in your wardrobe and you will be guaranteed to continue wearing long into the future, simple because it's classic!
What are some essential classic outfits for the timeless look? Keep reading because I've created four classic outfit ideas, perfect for any occasion.

1. Classic Outfit for Class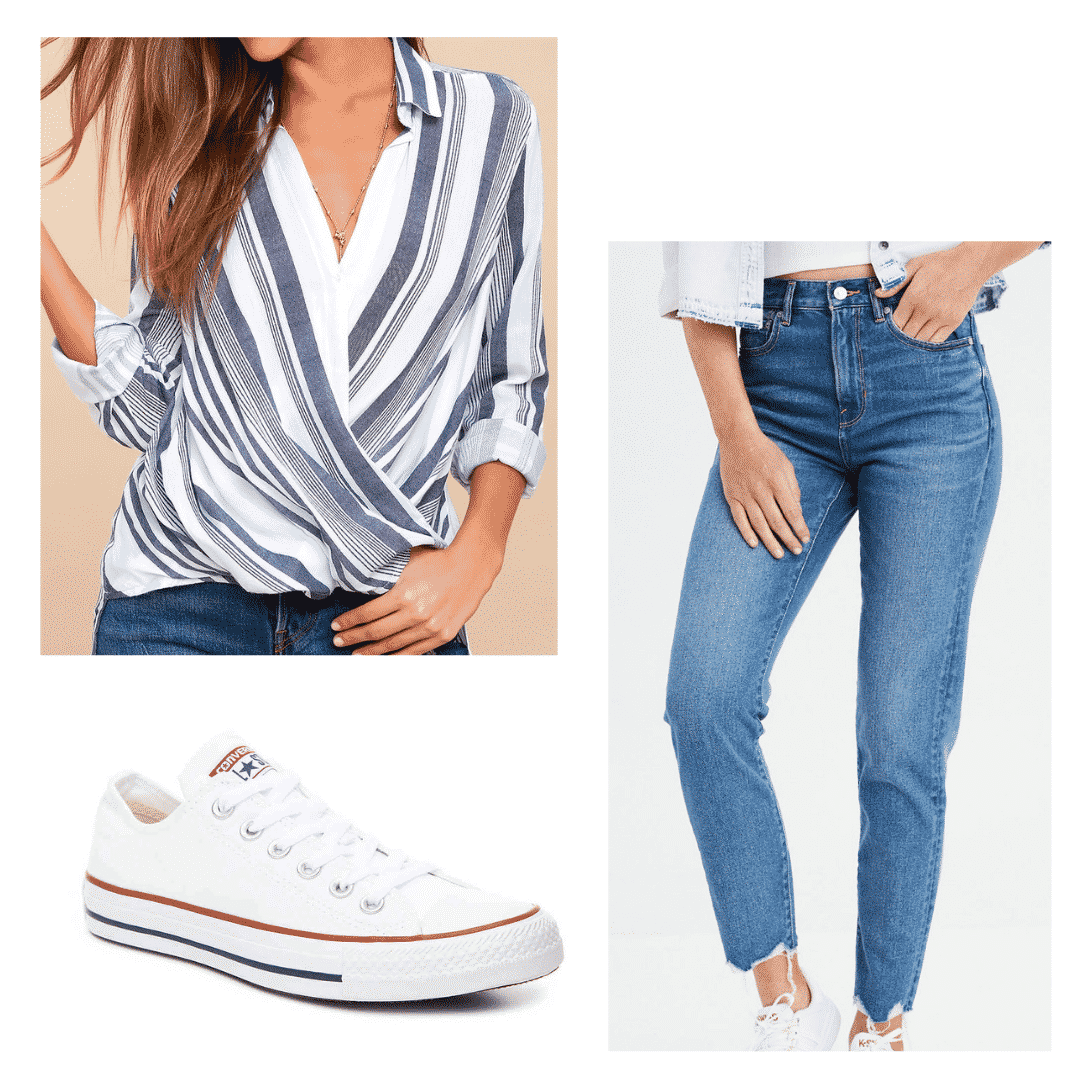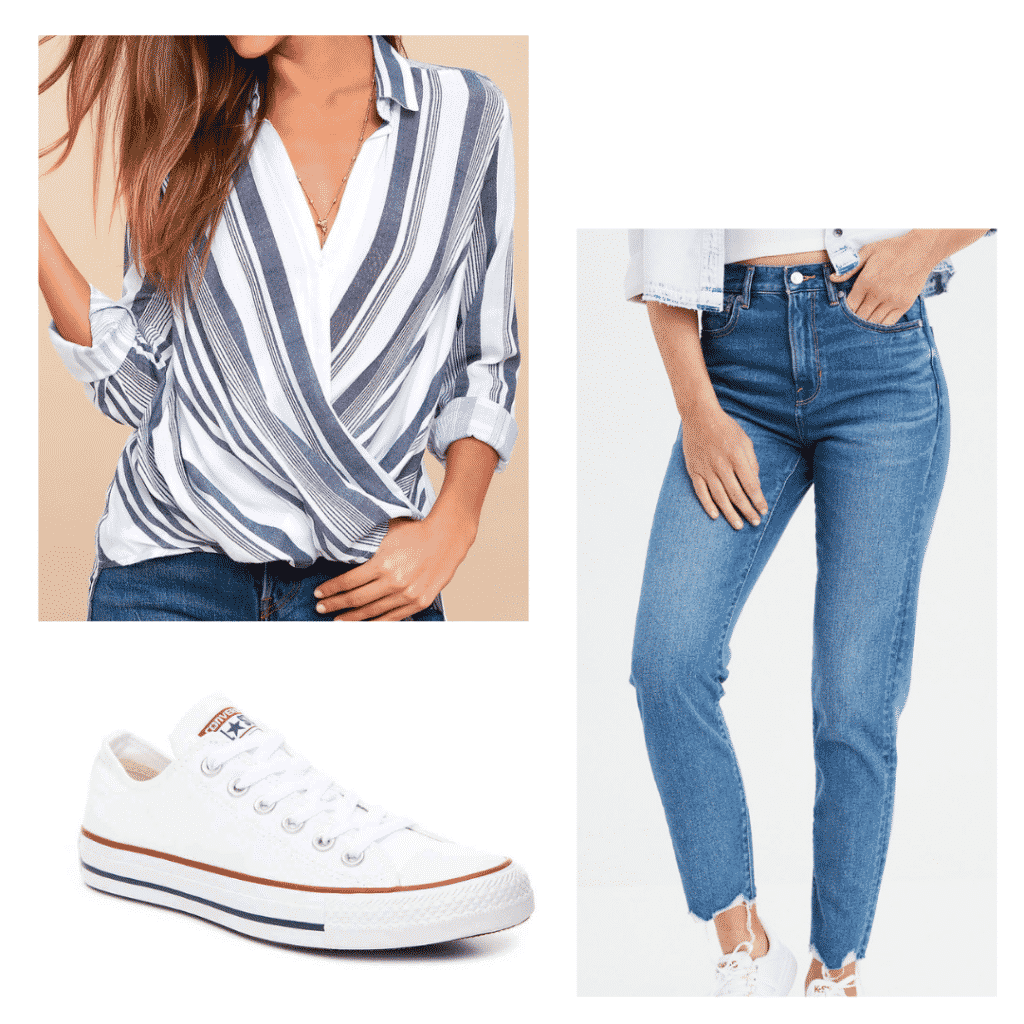 Products: Shirt – Lulu's, Jeans – American Eagle, Converse – DSW
This outfit is perfect because you can wear it anywhere but it would be especially great for class.
The jeans keep this look casual but a nice blouse dresses it up. (You could substitute a basic oxford shirt if you wanted it even more classic than this!) The shirt can be paired with pretty much anything, as can the jeans.
Better yet, the Converse are perfect for this outfit and any other outfit you plan to wear. (You know we love our classic Converse!)
An outfit like this will never go out of style.
2. Classic Outfit for Dinner with Friends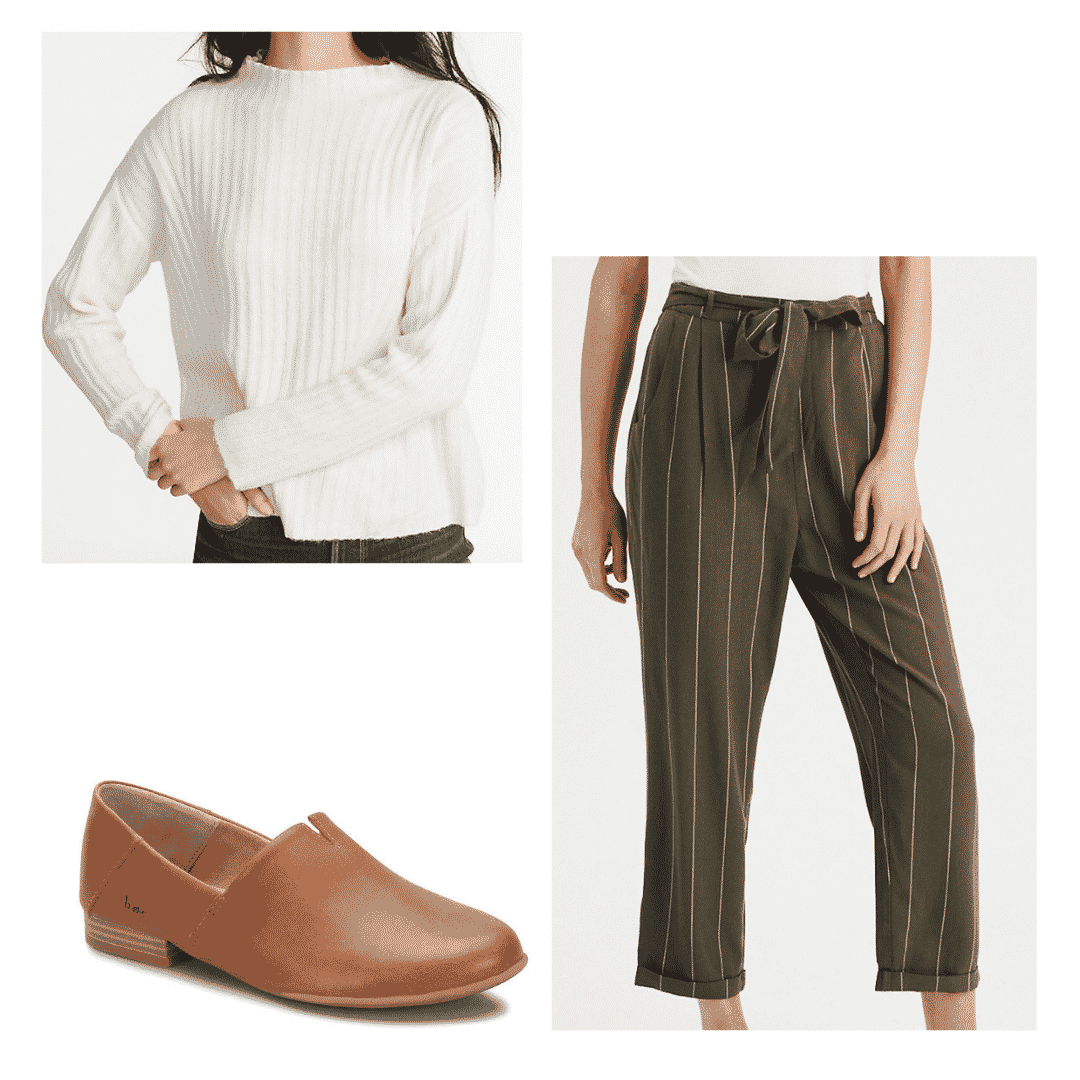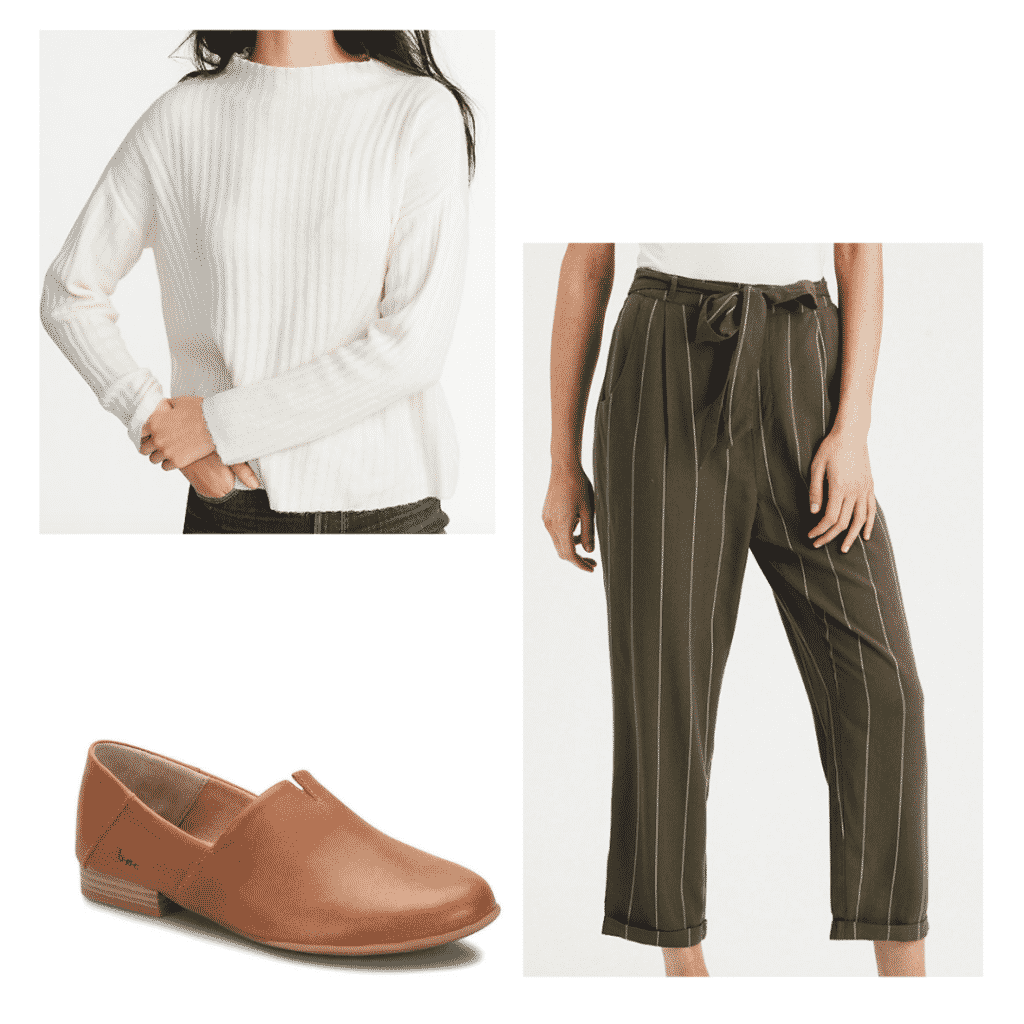 Products: Sweater – Old Navy, Pants – American Eagle, Shoes – DSW
These pants are a great addition to your wardrobe because you can wear them to a dinner with friends, to a casual office (these are made for casual Friday), or just wear them to hang out!
The white sweater is also a timeless piece that can be reused. When you pair it with the other pieces, you have a relaxed yet put-together outfit that is perfect for hanging with some friends at nicer places such as museums, restaurants, or coffee shops.
The shoes are also great because they are casual but can also be dressed up.
Pair this outfit with a dainty gold necklace and you'll be all set!
3. Classic Outfit for Work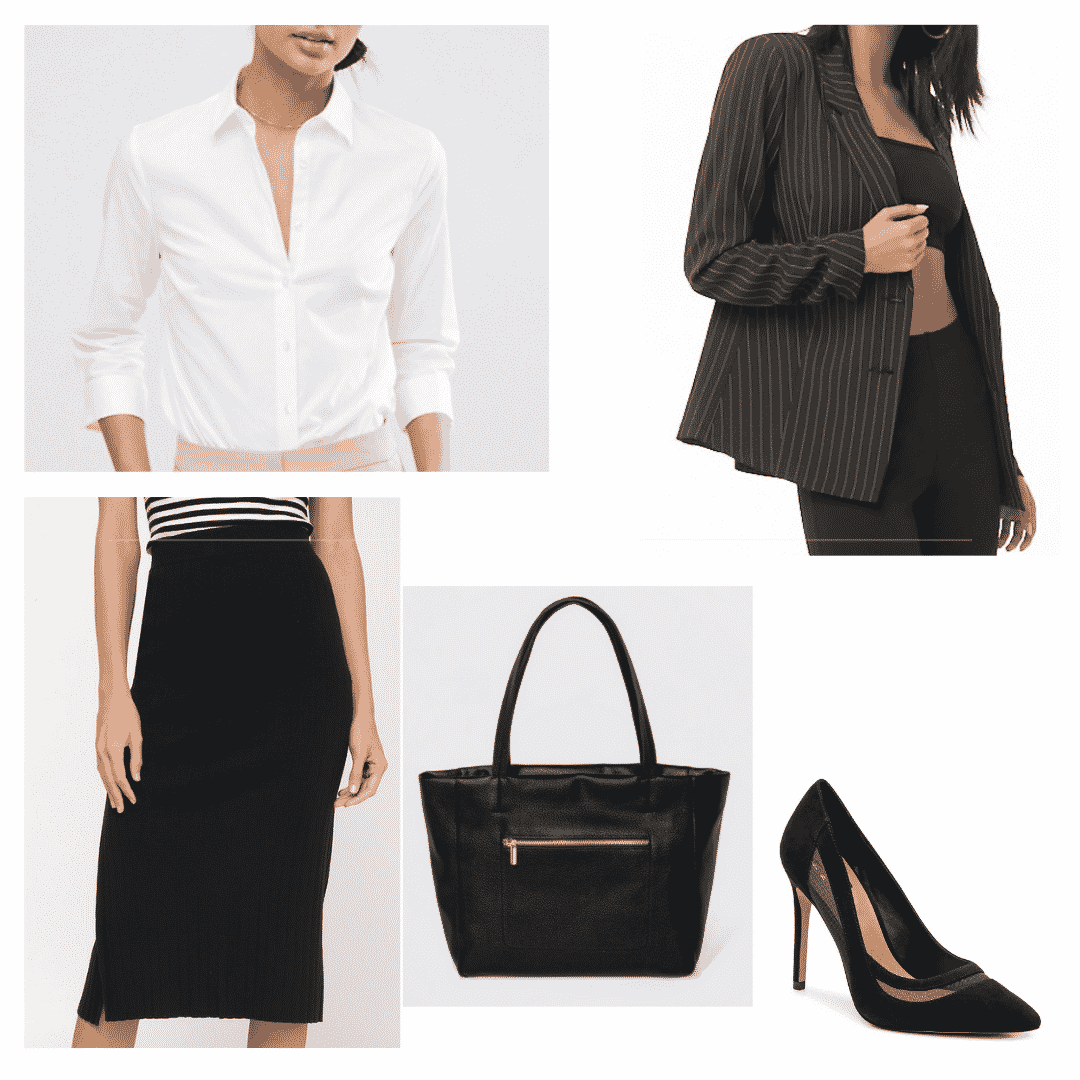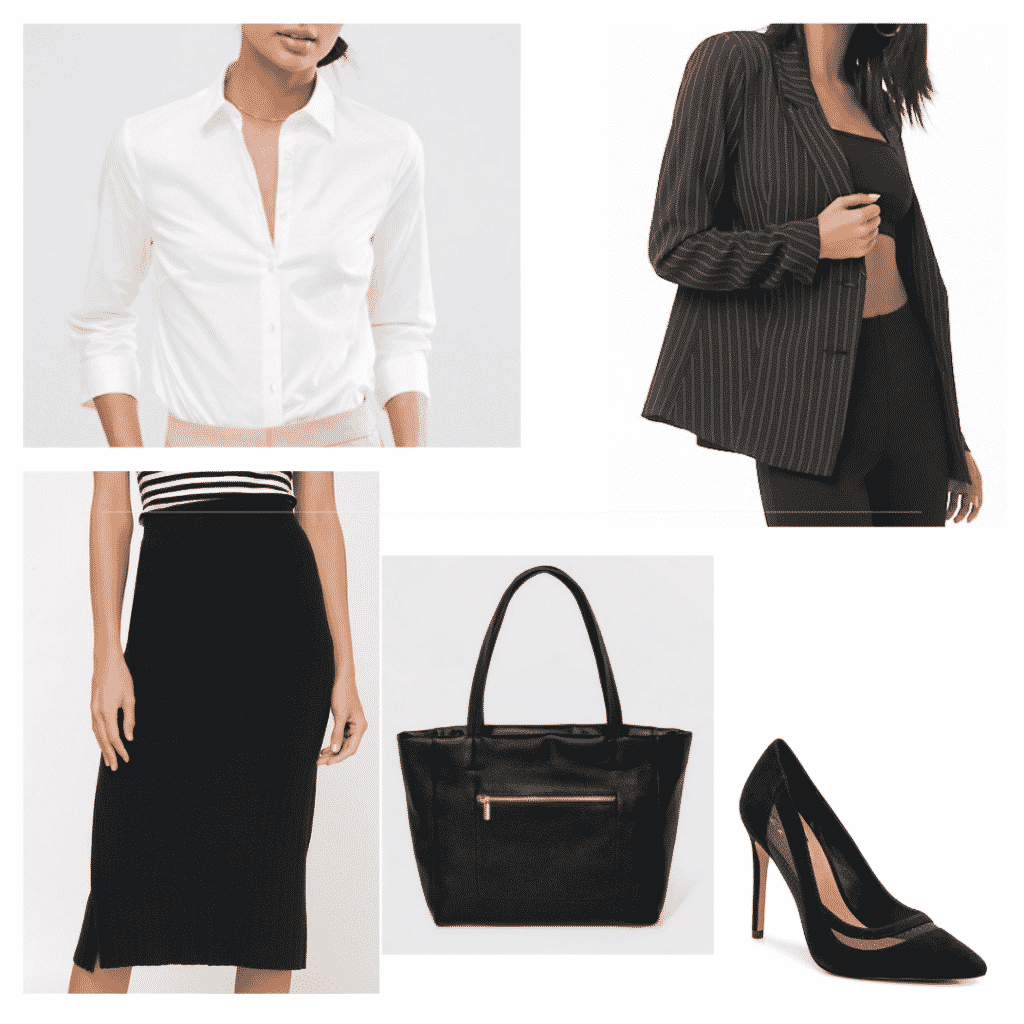 Products: Shirt – ASOS, Skirt – Lulu's, Blazer – Forever 21, Handbag – Target, Shoes – DSW
You really can't go wrong with a white button-down shirt, pencil skirt, and a blazer for a business outfit, hence why it's considered a classic look.
The pieces in this outfit can be thrown together with pretty much anything and you'd still have a great outfit. However, when you put all of these pieces together, you have a look that is truly timeless and is perfect for any type of business occasion.
Whether you are wearing this for a meeting, a job, or an internship, this business outfit is sure to be a classic addition to your wardrobe.
4. Classic Outfit for a Fancy Occasion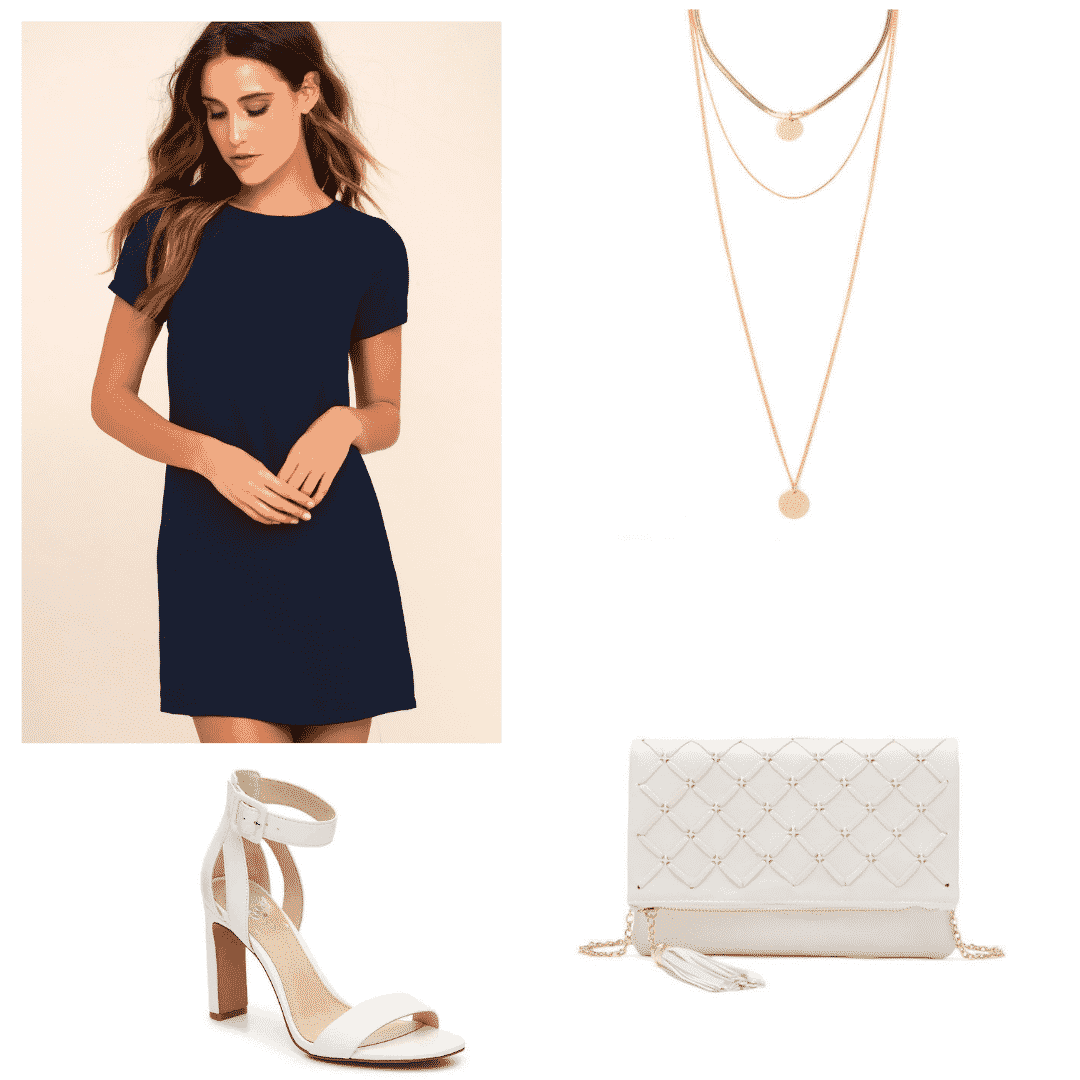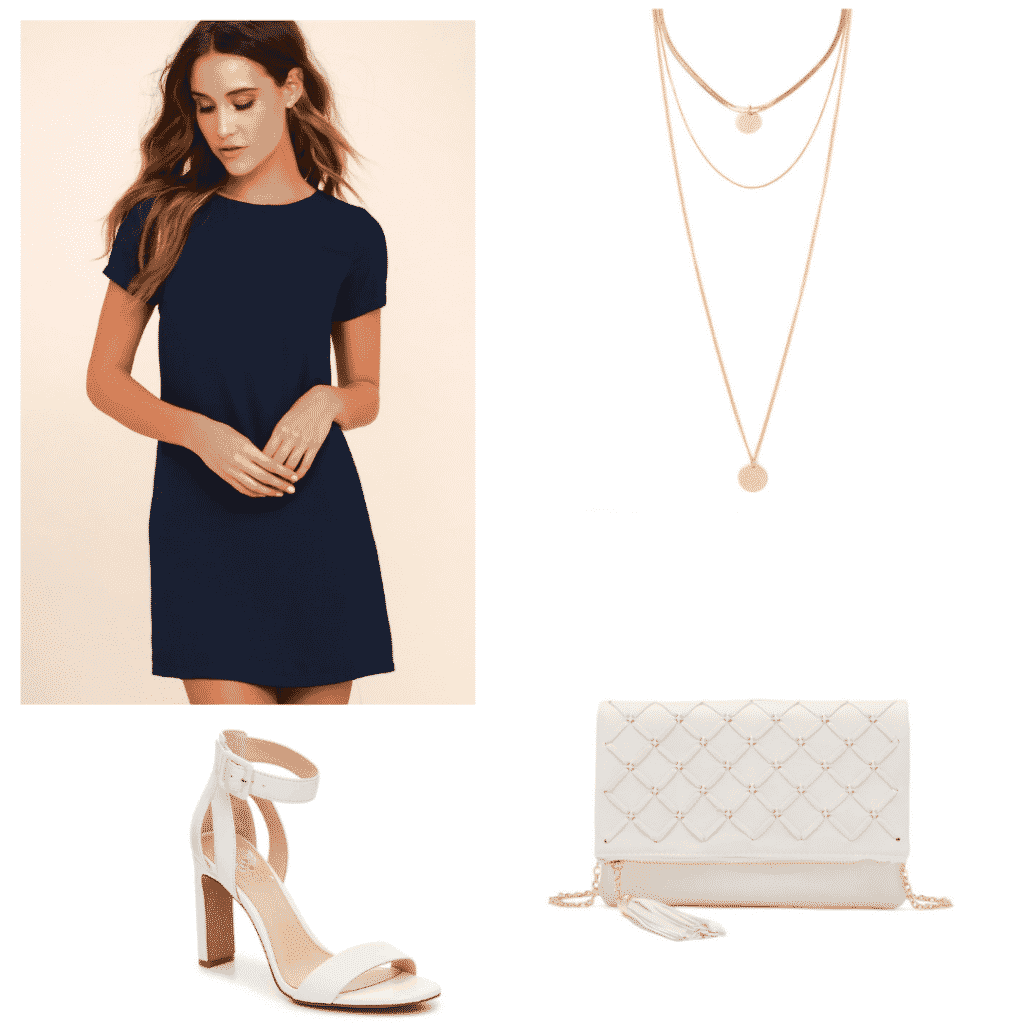 Products: Dress – Lulu's, Shoes – DSW, Necklace – Charming Charlie's, Bag – Charming Charlie's
The simple navy blue dress is a perfect example of a classic outfit. The dress can be paired with anything and will last you for decades.
However, the white bag and shoes, while classic in their styling, put a slight spin on the outfit and make it pop. The gold jewelry is also classic and will draw attention to the otherwise plain dress.
This outfit is great for a sorority formal, fancy dinner, or graduation.
Related reading: The 5 Types of Classic Dresses That Will Always Be in Style
Do you have a favorite classic outfit? What's your classic style like? Let us know in the comments!

The classic style look is just that: classic. The individual pieces will never go out of style and can be mixed and matched for any occasion. They don't require much outfit planning and are easy to wear.
For more on classic style, be sure to see our guide to building a timeless wardrobe.
Do you consider your style classic? If so, what are your go-to classic outfits? Let me know in the comments below.