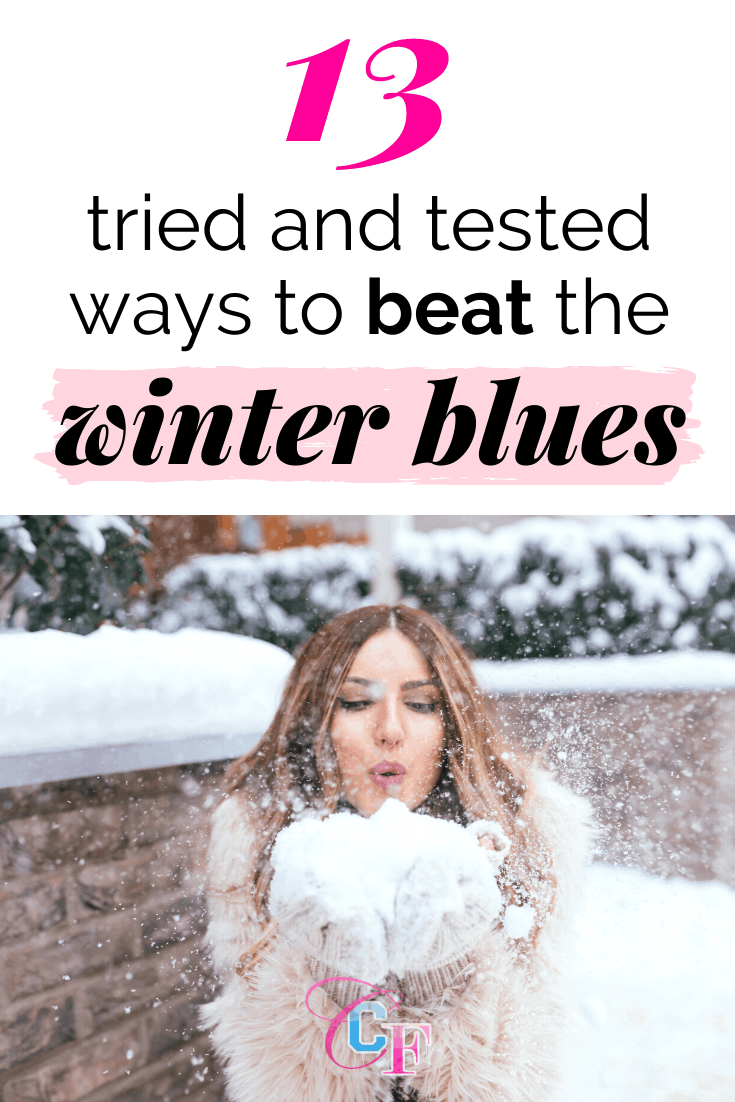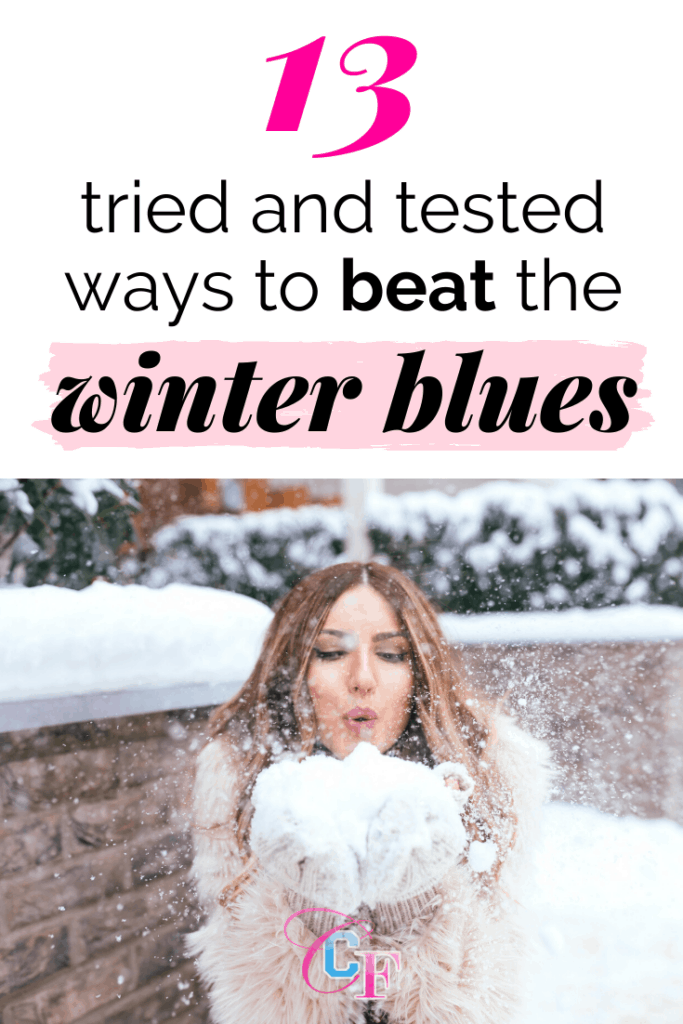 For as long as I can remember, I've been sensitive to the changing of the seasons — especially the change between fall and winter.
It always seems to come upon me suddenly: I wake up one morning and it's like a switch has flipped in me. In actuality, it's probably that I finally notice a thing that's slowly changing, the way you don't notice your roots are growing out until they are like…there, in your face. When this happens to me, I know: the winter blues are coming.
In fact, the "winter blues" are incredibly common: 10 to 20% of Americans experience symptoms of seasonal affective disorder. While I've never been diagnosed with SAD, I do know that the winter blues are a thing for most people I know. So it's important that we all take special care of ourselves during the winter if we want to stay positive and happy.
Here are the 13 must-know tips to help you survive and thrive while fending off the winter blues. Our list of winter blues tips is divided into two sections: self care and fun ideas. Take care of yourself and make an extra effort to do fun things — that's the winning combo to fight the winter blues!
A note: If you feel like you struggle with feeling down during the winter, these tips can help you cope, but they are not a replacement for medical treatment or therapy. Please also talk to your doctor or a trusted adult if you are feeling depressed.
Beat the Winter Blues with These Winter Self Care Ideas
1. Exercise Regularly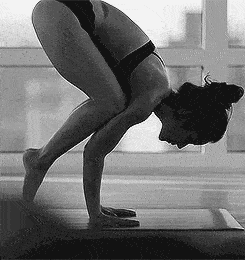 One of the most important things you can do to maintain your mental and emotional health is to develop a consistent exercise routine — whether it's a yoga practice or videos that you can do at home, group exercise classes, or running and doing weights at the campus gym. Bonus points if you exercise in a room with extra light — research has shown that exercising in well-lit rooms adds extra mood-boosting benefits to exercise.
If you already have a regular exercise routine, great! Keep up with that momentum. If you're not in the habit, try to start as soon as you can before we get deep in the throes of winter.
2. Eat Nourishing Foods
In the winter, we're all drawn to those comforting carbs and sweets, but these foods cause sugar spikes and crashes, which aren't the best for stabilizing your mental and emotional health.
If you love pasta, still eat the pasta, but also consider adding in foods known for their mood-boosting benefits, like fatty fish and walnuts for omega-3 fatty acids, or leafy greens, oranges, and lentils for folic acid. Dark chocolate is also great reducing the symptoms of depression, so, y'know, here's your permission to drink all the hot chocolate this winter.
3. Make Small Acts of Self Care a Priority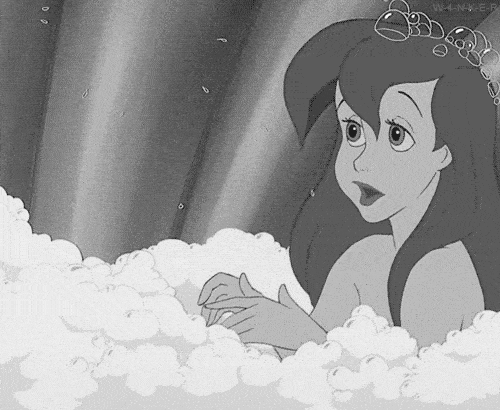 We are self-care fanatics here at CF, so it should be no surprise that this advice is here; making time to take care of yourself is super important all the time, but it's especially important during the winter when your moods might not be at their best.
Whether it's doing your nails, taking a bath with a bath bomb, putting on a face mask — whatever it is that gets you to your happy place — make extra effort to make time for that thing this winter. This advice is especially important if you're feeling down and sad.
4. Talk to Someone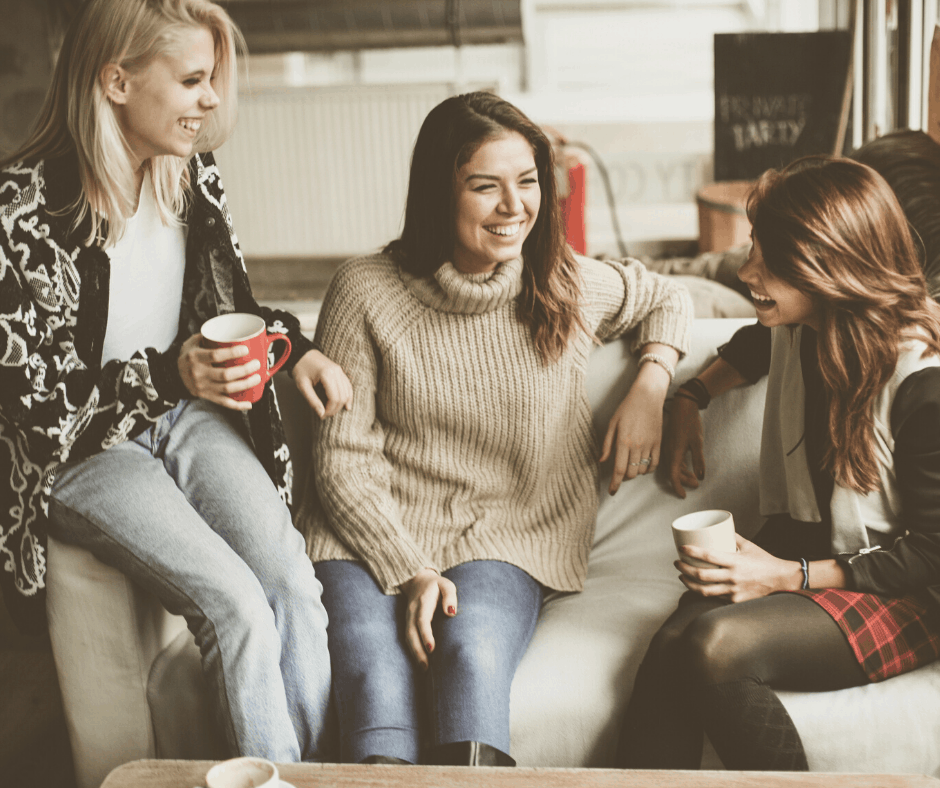 Oftentimes, one of the worst symptoms of the winter blues is an overwhelming feeling of loneliness. I've found that making time to talk to a trusted friend, your partner, your roommate, even your parents or a therapist, can help alleviate this.
Now is a great time to call long-distance friends, catch up with your far-flung cousins, or make time to just, hang out with your nearby friends or your partner. Let them know how you're feeling, and be sure to check in with them — they may be feeling the winter blues, too.
5. Let the Light In
One of the biggest things that causes the "winter blues" is how little natural light we get during the winter months — trust me, nothing makes you sadder than waking up and going to work when it's dark, and then leaving work when it's dark again.
You can combat this a couple of ways — throwing open your curtains or spending time by windows during the day, if you can, or making time to walk outside during your lunch break, weather permitting.
You can also buy lamps that simulate natural light – studies have shown that spending just a half an hour with these lamps can help alleviate symptoms of depression.
If it's waking up when it's still dark that puts you in a funk, can also buy alarm clocks that simulate a sunrise. Trust me — these work like charm. They are the only reason I can wake up early to exercise. Cannot recommend enough.
6. Soak Up Some (Fake) Rays
This is kind of a YMMV thing — it's not for everyone but it warrants mentioning as it can be a great way to boost your mood.
If you're someone who enjoys the feeling of being tan in the summer, recreating that same glow in winter can work wonders to alleviate those winter blues.
As you guys probably know, self-tanners, which use sugar alcohols to give skin a golden tone, have come a long way since they debuted. Gone are the smelly, streaky, orangey formulas of yesteryear — today's best self-tanning products look totally natural and last for days. Formulas range from creamy lotions to lightweight foams (St. Tropez Express mousse is a favorite here at CF), and are available in a variety of shades.
Need some help finding the perfect sunless tanning product and applying it right? Check out our full guide to the best self-tanners.
7. Get Thee Some D
Vitamin D, that is!
This sunshine vitamin, largely responsible for energy levels and healthy bones, is often lacking in individuals that live in areas where sunny days are infrequent. Vitamin D deficiency has been linked to Seasonal Affective Disorder as well.
Fortunately, it's easier than you think to get more D. Supplements are available in a variety of dosages, so you'll be able to support your system with the amount you choose. (Talk to your doctor before starting any new supplements, of course.) In addition, many foods contain significant amounts of vitamin D — among them are salmon and many dairy products.
That said, the best source of Vitamin D is the sun itself, so consider spending a bit more time outside for a boost, in addition to supplements. Even 15 minutes a week of solid sun exposure can make a difference in your mood. Just make sure to keep at least one area of your body (like your hands, for example) exposed and sunscreen-free to make sure you aren't blocking the rays. (Yes, this is the only time you'll see us advocate NOT wearing sunblock!)
Then, Make Fun a Priority with These Winter Activity Ideas
In the summer, it seems like there's so much to do outside (Beach days! Music festivals! Open-air restaurants!) that you can't squeeze it all in. But in the winter, when it gets dark earlier and cold or snow may prevent you from spending time outside, you'll find yourself spending more time at home. Staying in and Netflix bingeing, while fun, doesn't actually help with the winter blues.
However, you don't have to resign yourself to staying in your room until spring! You just have to get a little more creative. Here are some productive and fun ideas for activities to beat the winter blues.
8. Go to the Library
Not just to study (like usual), but to actually check out what your school has to offer!
Take some time to check out your school's library website before you head over to acquaint yourself with all the amenities, which can range from cool computer programs to free local museum passes. Or feel free to ask library staff about all the things the library has to offer!
I feel like most students don't take full advantage of the library for fun reading. And that's a shame — it is THE place to score some new books if you're broke. Even just browsing through a section of books you enjoy — the thrill of the chase — can be fun!
TL;DR, the library is an awesome resource that often hides in plain sight. Tour guides for colleges talk about how many books their libraries have, but we tend to only ever use them for research. I urge you to utilize your library this winter! Try looking at a genre you enjoy, whether it's biographies, fiction, art, romance, or anything else that is interesting to you.
9. Use YouTube in a Constructive Way (!)
Okay, 90% of the videos I watch on YouTube are conspiracy theories, acoustic covers of my favorite songs, or "storytime" videos from my favorite YouTube personalities. But hear me out: let's say we've gotten to the point where you've gone through all the cool stuff in your recommended videos and you don't know what to watch next…
Why not start using YouTube in an actually useful way? What about all those cool videos that teach you how to do things? What if we — wait for it — used those videos to learn HOW TO DO THINGS?!
It's crazy, I know, but it's a refreshing and motivating way to use the platform. And I bet most of us aren't using Youtube this way. Learning a new skill like how to do your own makeup, how to up-cycle clothes, how to play an instrument, or how to make an awesome recipe from scratch can actually happen. And winter time, especially winter break, is the perfect time to find a hobby you can continue into the rest of the year
On the flip side, if there's something you're really good at, maybe take the time to start a channel of your own!
Creating your own channel is a super cool way to "find yourself" (not to be cliche) and your style by creating an online presence, communicating with people who have similar interests, and challenging yourself to staying committed to something. It's a really neat method of self-exploration that can be done from inside your room.
10. Cheer on a Sports Team
If your school is particularly known for some of its sports teams, then this may be something you and your friends already do. If so, then keep up the school spirit! Head over to your school store and grab some warm (preferably fuzzy) spirit jackets and sweatpants to wear at the games.
If you're not the type to show up at sports games, winter can be a fun time to start going to games. Since most of the games will be indoors and warm, there's no need to worry about freezing your butt off with the cooler weather.
Making posters and coming up with fun cheers are great ways to up your school spirit and remind yourself why you love college so much. It's pretty east to get burnt out right before break and want to go home, but cheering on your school will give you the gusto you need to enjoy the rest of the semester.
Also, don't count yourself out of sports games if you don't like huge crowds. Colleges have tons of sports teams — some more popular than others — so if you'd prefer something less heavily attended, look for a sports team on your campus that isn't ~world renowned~. Oftentimes it's the lesser-known teams that have the most low-key and fun games to go to.
11. Have a Photo Shoot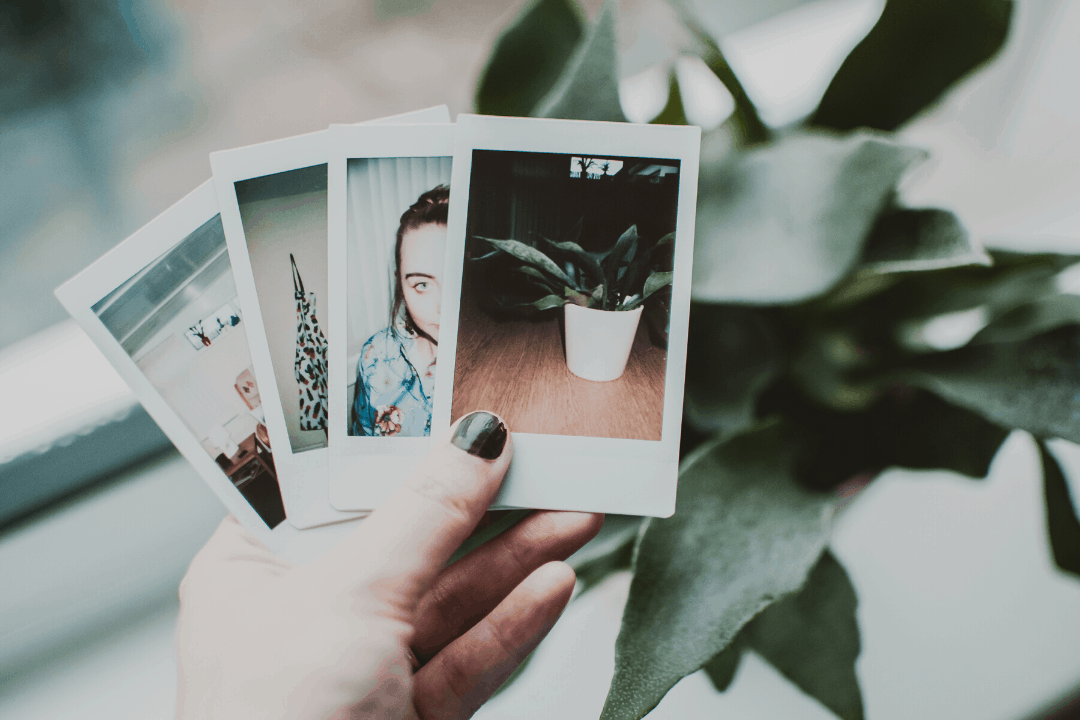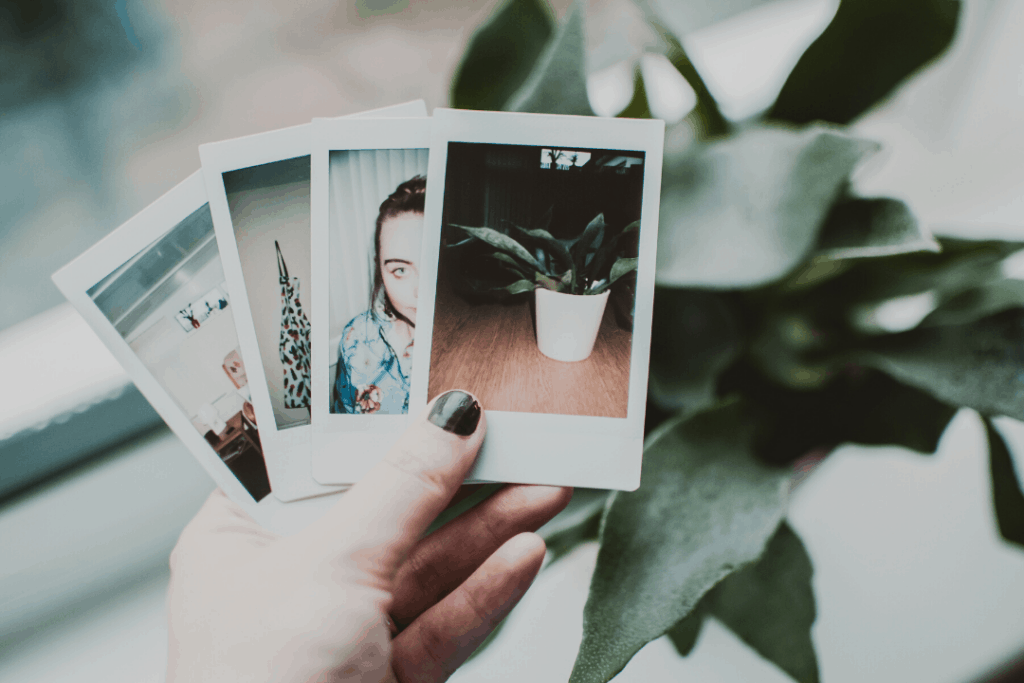 Photoshoots are one of my favorite activities — no matter what time of year! You don't need a DSLR to have fun taking pics — with the quality of phone cameras now and the dramatic effects you can get with photo editing, you probably already have everything you need.
Whether you want to be the one behind the camera or in front, a photoshoot is a good way to get a bunch of friends together, get all primped up, and explore your ~artistic sensibilities~. Or just get a pic for Instagram if that's more your thing.
Photo shoots are also really versatile because you can go outside and appreciate the scenery of fall and winter by throwing up some leaves or just looking cute in your winter gear. But, you can also experiment with some cool makeup and close-up shots or even create a whole world within the confines of your bedroom.
@Kihmberlie is one of my favorite accounts on Instagram because of how she designs, builds, photographs, AND models in all of her shoots. She's a great example of what can be done with some household supplies and creative vision. We all can't be this amazing, but it's certainly fun to experiment with lighting, outfits, and color.
12. Create Your Own Oasis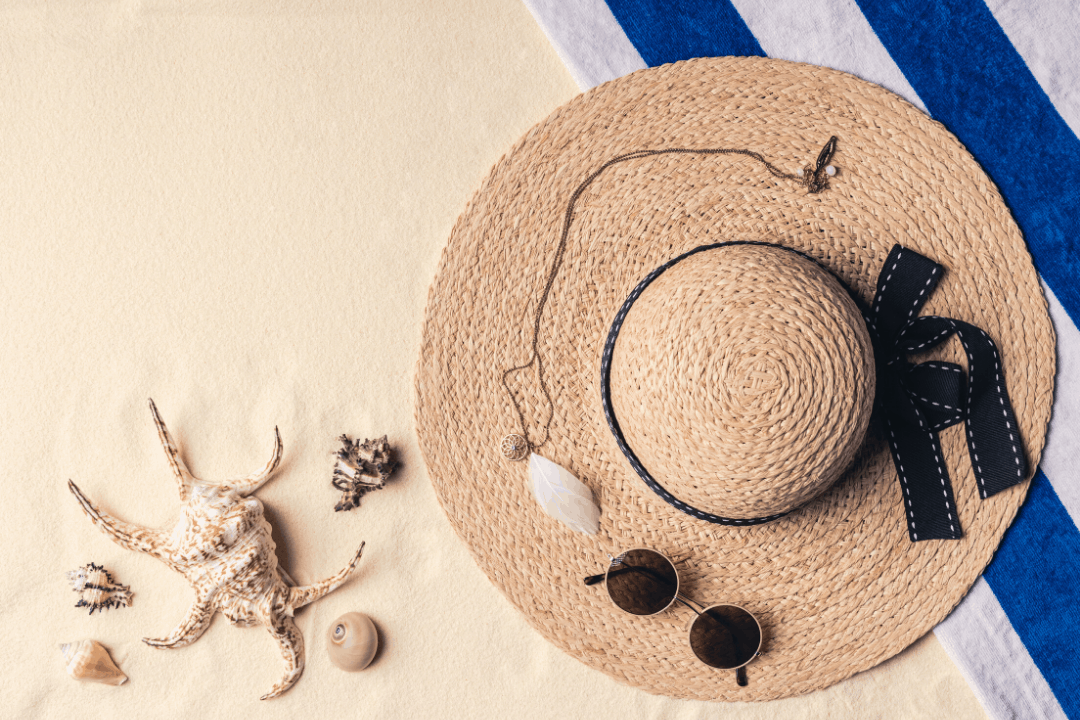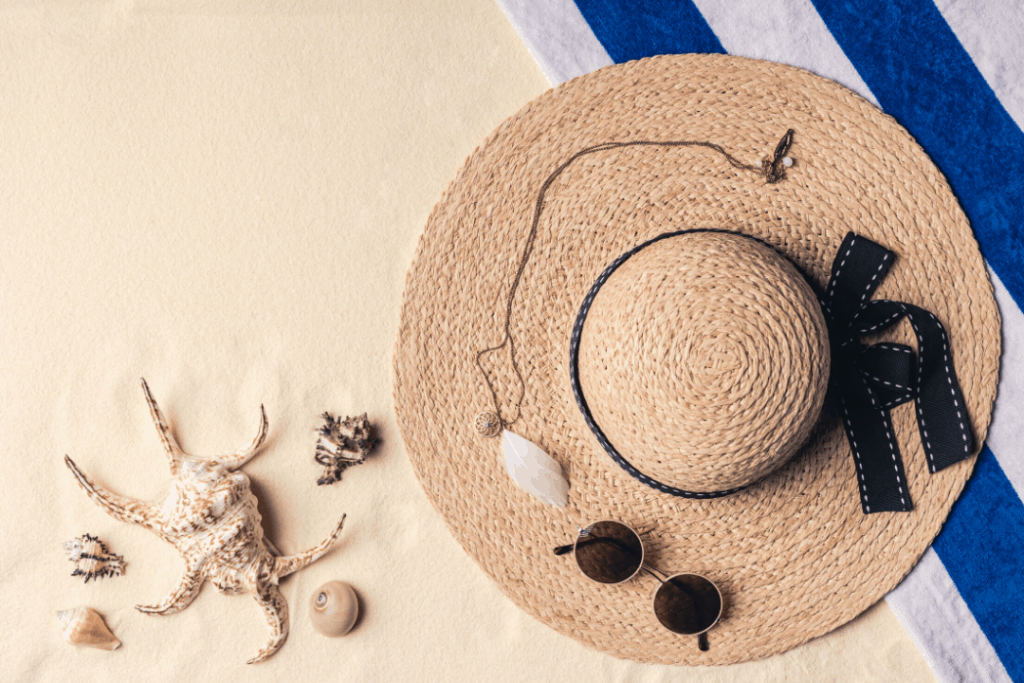 If you can't make it to an actual beach this winter (ugh, same), why not make one yourself? It could actually make a huge difference in your mood.
Some scientists believe that Seasonal Affective Disorder can lie within your perception of your predicament. If that's in fact the case, a change of scenery may be all you need to fend off those winter blues.
It sounds a little crazy, but faking a beachy atmosphere can actually do wonders for your mindset and save you the cost of taking a real vacation. So crank the heat in your apartment, spritz on some coconut oil, blast the Bob Marley, and bust out the margaritas with your girlfriends.
More of a jock than a party girl? Swimming laps can also help ease your winter woes – chlorine smells of summer, and the exercise will release plenty of mood-boosting endorphins. (See tip #1 for why this is important.)
13. Shop for Spring
It's definitely tough to even think about cute spring clothes while you're getting dressed for below-freezing weather, but I urge you to do it. Just thinking about springtime and bringing some color into your life can be a serious way to beat the winter blues.
Sure, many Spring fashions are too skimpy to wear before the official first day of the season. But that's no reason you can't do a little shopping now.
Simply buying a versatile piece in a hot spring color that you can wear for the remainder of winter can help satiate your shopping appetite AND make you feel happier right now. Cardigans, basic tees, and gauzy scarves in shades like hot pink and bright orange can all be layered now, then worn alone in warmer months.
How do you beat the winter blues?
Do you get the winter blues? What do you do to keep yourself out of your funk? Would you do any of the things we've suggested? Let me know in the comments below!
Editor's note: This post was originally published in 2017; it was completely updated and revamped in 2019 with new photos and information.