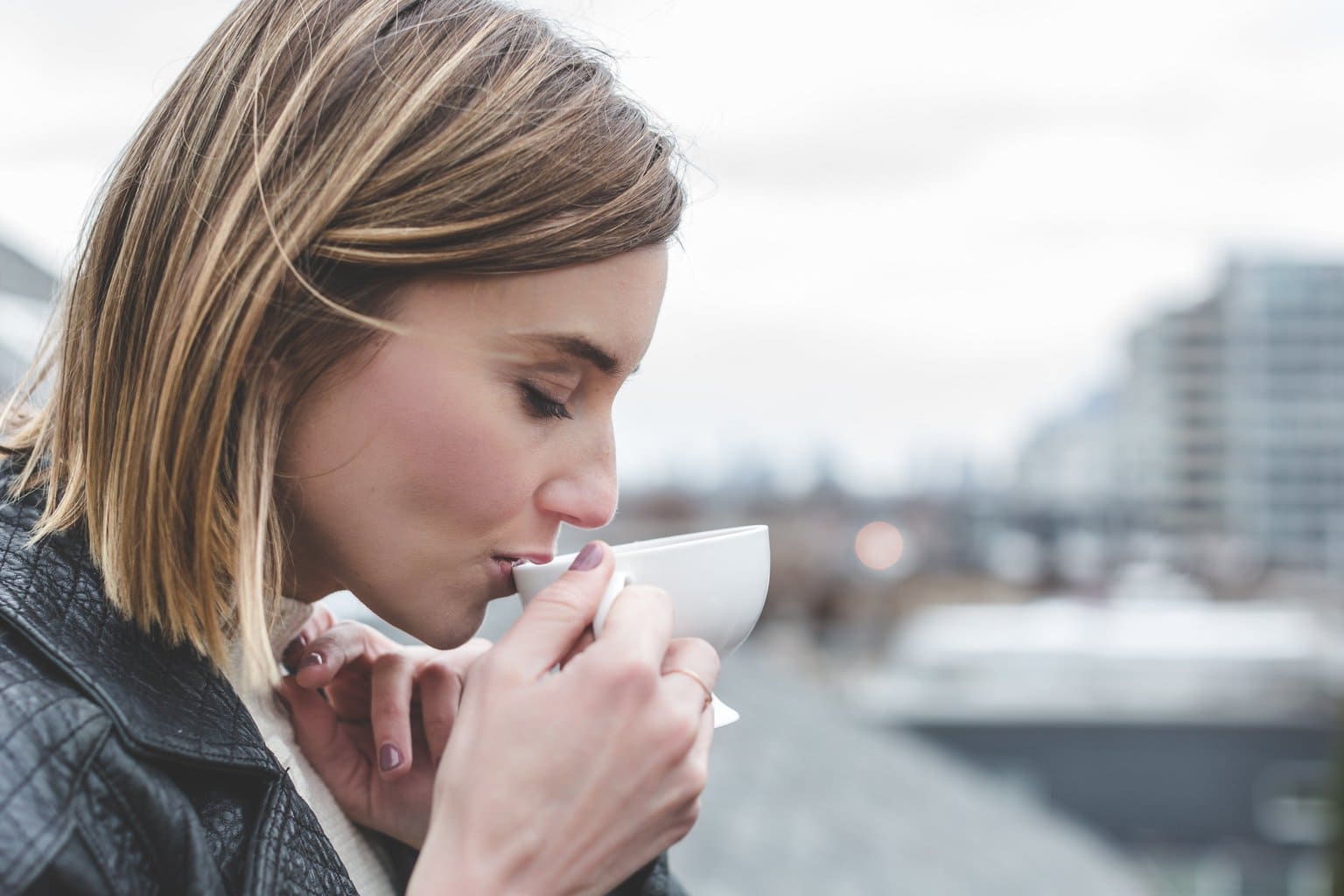 Today may seem like an odd time to talk about this, seeing that you may be moving into your residence hall and getting geared up for a semester's worth of classes. However, I assure you it's not.
We need to talk about self-care in college.
Specifically, I have a new approach to the subject that's totally upped my self-care game. And I need to share it with you guys.
Last school year, I began my new tradition/life strategy that would change it all: while plotting out my schedule for the new semester, I also devised my self-care plan for the semester.
Game. Changer.
I find that doing both at the same time makes all the difference in the world. For one thing, it helps me remember to actually make time for daily self-care. (It's so easy for me to get "too busy" to take care of myself!) For another, I can figure out the specifics of my self-care plan based on what activities go into my day-to-day life.
It can be hard for busy girls to actually slow down and take a break, which is why it's so important to plan your self-care now before you're drowning in work and stress. Maybe you can plan to have daily self-care moments, or maybe you can set aside a whole day each weekend. It's up to you and what you need.
Self Care for Busy Girls: Guide to the Self Care Schedule
My favorite thing about self-care is that there's no excuse not to practice it! Even when I'm running around with a million things to do, I know that at the end of the day, I can sit down and take care of myself.
My self-care schedule varies a lot, depending on what I find I need each week. Sometimes it's about fun beauty products, sometimes it's about just relaxing with a good book and letting myself unwind.
If you are a daily planner addict like us, start there. Block off your class/assignment schedule, then work around it. Where do you have 15 minutes to spare? How about 30? When can you commit to spending some time for yourself?
Then it's time to think about self-care activities to fit into those spaces.
Maybe your self-care is focused on staying calm no matter the amount of stress you have on your shoulders. Maybe you had an emotional day (or week) and are just looking for respite. Maybe you really need a little something luxurious. No matter your reason, it's always a good idea to practice self-care by asking yourself what would make you feel better. Then give yourself the small indulgences you most need.
For me, even though I have made self-care kits for myself in the past, I find that taking inspiration from YouTubers and their self-care routines are inspiring. I highly suggest taking even a casual scroll through YouTube's self-care listing, especially if you need some help getting an idea of how to get started with self-care.
This is my current favorite self-care routine video, especially since it covers a lot of different ways to take care of yourself:
Self Care Tips 2017 | Be Kind To Yourself
(For more ideas, see our guide to self care activities you can do in college.)
The Perfect Self-Care Day Outfit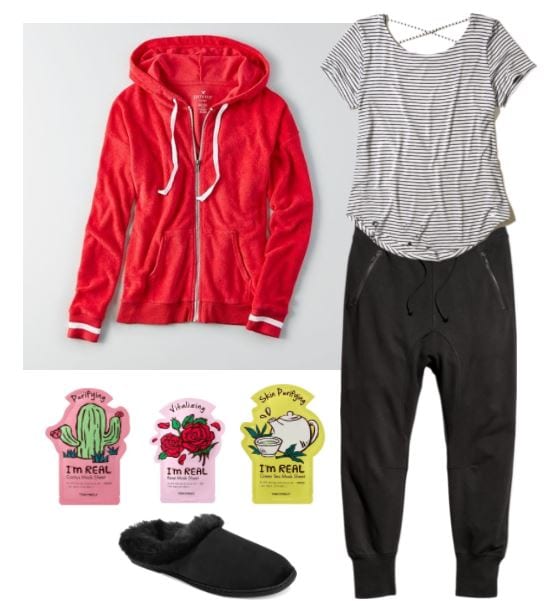 Products: Hoodie – American Eagle, Shirt – Hollister, Joggers – H&M, Slippers-Macy's, Face Masks – Amazon (1, 2, 3)
Made with a whole day of self-care in mind, this outfit set has comfort fully in mind. Perfect for a weekend (maybe even a weekday, if you're an advocate for wearing sweatpants to class), the soft t-shirt and joggers combo is focused on staying cozy.
Fight the September chill that's creeping up with some comfy slippers and a soft hoodie (perfect for catching up on sleep in or curling up with the soothing activity of your choice).
Face masks are mainstays in almost every busy girl's self-care kit, seeing that you can multitask while you indulge yourself and go the extra mile to take care of yourself. These TONYMOLY masks are a favorite here at CF. (We've reviewed all of the TONYMOLY masks, in fact, because we take this stuff seriously.)
What do you think?
Do you have some busy days ahead of you? How do you stay on top of your schedule like a boss? What are you busy girls up to — and what do you want for tips? Let me know in the comments!