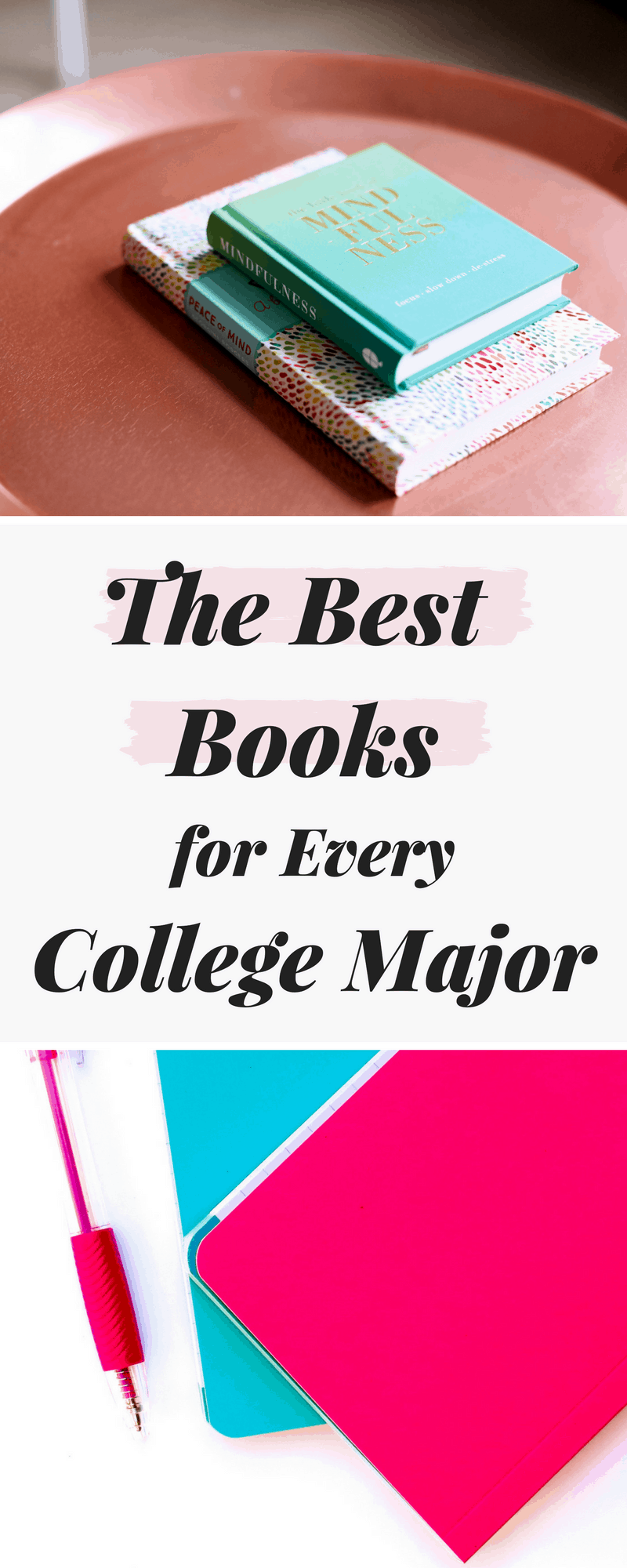 Every once in a while you get a book assigned to you for a class that actually changes your life. Maybe it's the book that makes you realize that this is what you're meant to study, or the novel that alters your perspective on your field.
Through my political science classes, I've been fortunate to have several of books that have done just that, but I'm always on the lookout for new books to read in the subjects that I ordinarily don't get to study.
For this article, I reached out to students from every major I could find, from Econ to Enviro, General Chem to Gender Studies, to find the best books that real college students are reading for their classes. (I've linked them below, but feel free to buy them from your local bookstore instead!)
Scroll on down to see all of the college major book picks!
The Best Books, According to Political Science Majors: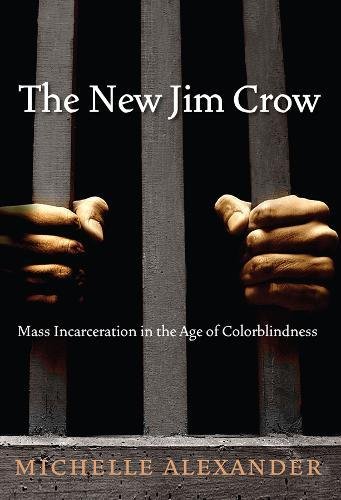 1. The New Jim Crow: Mass Incarceration in the Age of Colorblindness by Michelle Alexander
This book shows the ways legislative efforts have redesigned the racial caste system in the U.S through the criminal justice system. It examines how mass incarceration has become a system of racial control all while operating under "the principle of colorblindness."
(Too long, no time to read? Check out Ava DuVernay's Oscar-nominated Netflix documentary 13th in which Alexander is interviewed!)
2. On Tyranny: Twenty Lessons from the Twentieth Century by Timothy Snyder
This is a quick read but it may just be the most important book you read this year. With the rise of nationalism around the world and an increasingly fractured political sphere, Snyder's book examines the darkest political and historical moments of the past century so that we will not be doomed to repeat the same mistakes.
Honorable Mentions: Just Mercy: A Story of Justice and Redemption by Bryan Stevenson; The Color of Law: A Forgotten History of How Our Government Segregated America by Richard Rothstein; White Trash: The 400-Year Untold History of Class in America by Nancy Isenberg
The Best Books, According to Education Majors: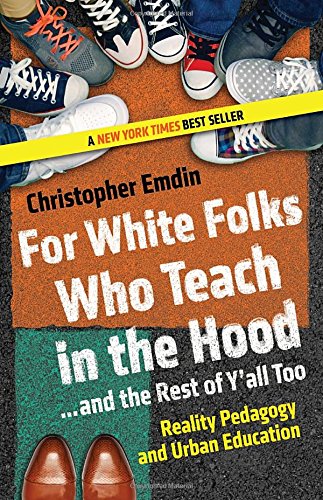 1. For White Folks Who Teach in the Hood… and the Rest of Y'all Too: Reality Pedagogy and Urban Education by Christopher Emdin
For anyone with ambitions to go into education reform, this should be required reading. Emdin draws on his own experiences from his childhood to discuss today's educational system and how to combat the disconnect between students and teachers that sets up so many for failure. This book is about how to reimagine the classroom as a place of equals in which students play just as large a role in teaching as they do learning.
2. The Bridge to Brilliance: How One Principal in a Tough Community Is Inspiring the World by Nadia Lopez with Rebecca Paley
This book may sound familiar to some and that is because the author is the Ms. Lopez from the Humans of New York post that went viral in 2015. That post led to several follow-ups as people around the world became invested in Ms. Lopez and the work she was doing for her students. This book, which details her pedagogy and approach to teaching students the rest of the society characterizes as unteachable, is dedicated to hundreds of other Ms. Lopezes around the country who are putting in the work to revolutionize our education system.
Honorable Mention: "Keep the Damned Women Out": The Struggle for Coeducation by Nancy Weiss Malkiel
The Best Books, According to Religious or Cultural Studies Majors: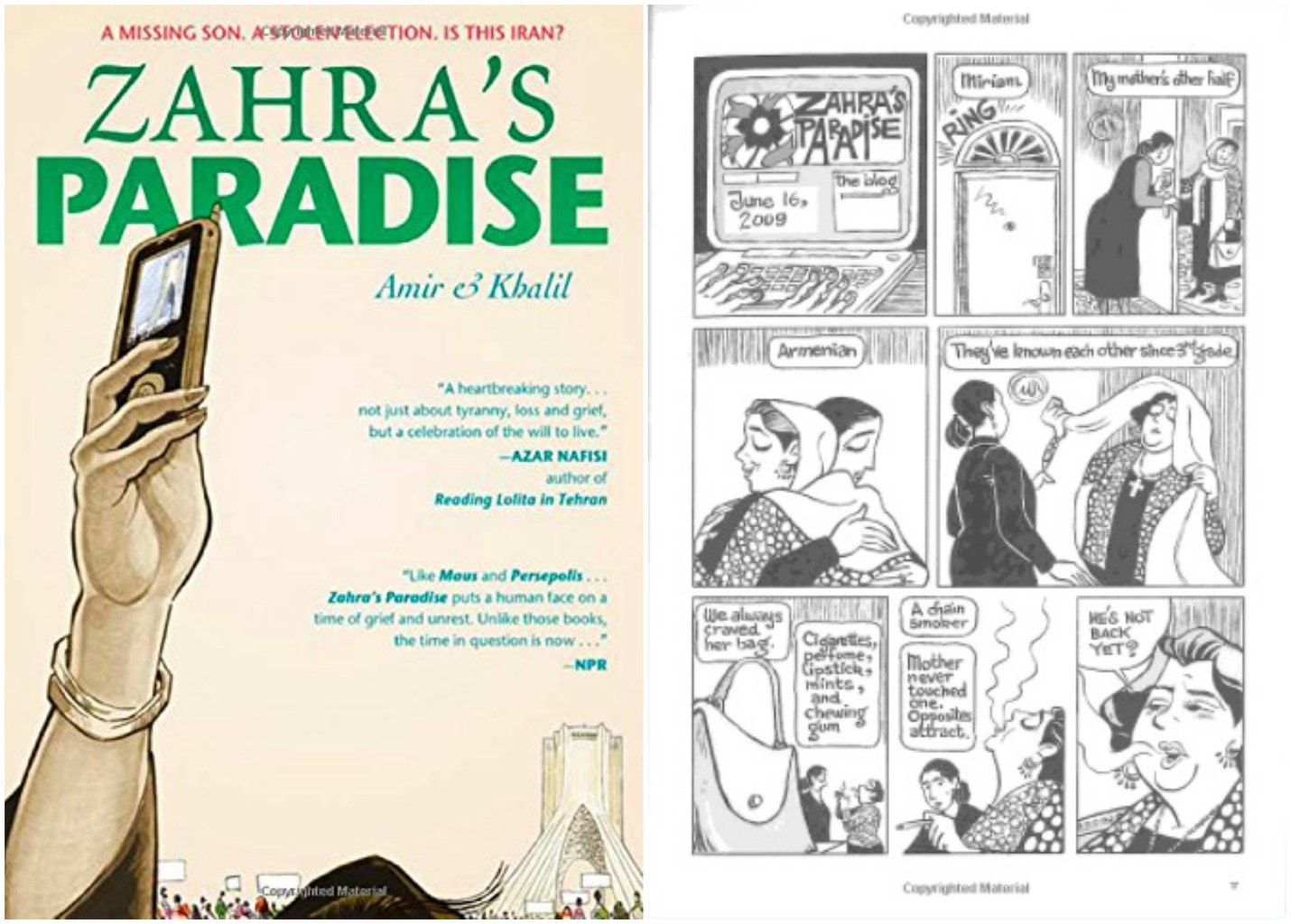 1. Zahra's Paradise by Amir and Khalil
This is a graphic novel set in the aftermath of Iran's 2009 elections. It is beautifully crafted with breathtaking illustrations as it retells the story of one mother's search for her son when he goes missing after protesting the results of the fraudulent election. Zahra's Paradise is a must read for anyone wanting to understand the global political climate and because of its graphic novel-style, you can easily read it in one sitting.
2. The Sympathizer by Viet Thanh Nguyen
This book tells the story of the Vietnam War from an Asian perspective through the eyes of a communist spy. While it reads like a thriller and its spy-novel feel is enough to give James Bond a run for his money, The Sympathizer tackles issues of race and identity in a war-torn nation and explores one of the darkest moments in our nation's history.
Honorable Mentions: One Hundred Years of Solitude by Gabriel Garcia Marquez; Getting Religion: Faith, Culture, and Politics from the Age of Eisenhower to the Era of Obama by Kenneth L. Woodward
The Best Books, According to STEM Majors: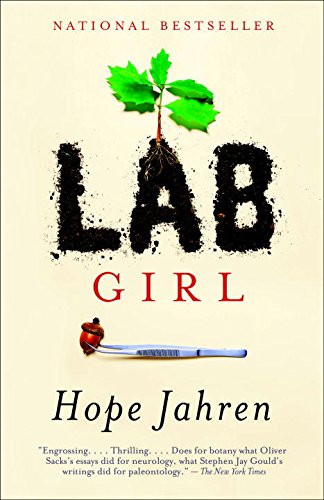 1. Lab Girl, by Hope Jahren
This book tells the story of a woman's journey through botany and how she found her personal sanctuary in the study. Jahren also utilizes her memoir to highlight the importance of scientists to fight for the protection of our environment, making it a perfect read for anyone studying Bio or Environmental Studies!
2. Gulp by Mary Roach
This is a great read for anyone dredging through a particularly difficult semester because while it is non-fiction, it's hilarious! Roach has been called "America's funniest science writer" by the Washington Post, so be sure to pick this up if you're in search of a light read about the alimentary canal.
Honorable Mentions: The Triumph of Seeds: How Grains, Nuts, Kernels, Pulses, and Pips Conquered the Plant Kingdom and Shaped Human History by Thor Hanson; A Civil Action by Jonathan Harr; Field Notes from a Catastrophe: Man, Nature, and Climate Change by Elizabeth Kolbert; Intuition by Allegra Goodman 
The Best Books, According to Computer Science Majors: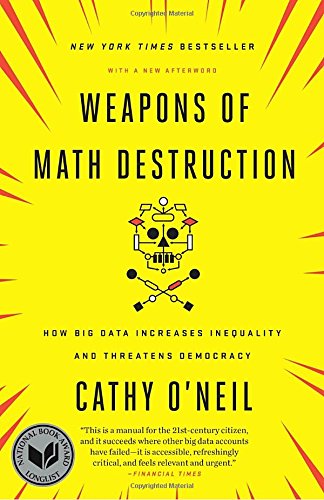 1. Weapons of Math Destruction: How Big Data Increases Inequalities and Threatens Democracy by Cathy O'Neil
There's no better time than right now to read this book. Though hyperbolic at times, O'Neil's work illustrates the pervasiveness of "Big Data" in our everyday lives. It also explains what to do once you've pulled back the curtain and seen inside our ever-expanding world of technology.
2. Crash Override: How Gamergate (Nearly) Destroyed My Life, and How We Can Win the Fight Against Online Hate by Zoe Quinn
This book has been on my radar for some time now. Crash Override is important for any woman going into CompSci to read because we, unfortunately, live in a world where Quinn's experiences as a woman in tech are all too common. Her resilience in the face of relentless trolls is an important lesson and message to all those who follow in her footsteps.
Honorable Mentions: Troublemakers: Silicon Valley's Coming of Age by Leslie Berlin; Utopia is Creepy and Other Provocations by Nicholas Carr
The Best Books, According to History Majors: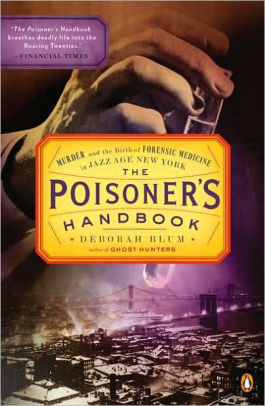 1. The Poisoner's Handbook: Murder & Forensics in Jazz Age New York by Deborah Blum
This is an addictive retelling of the evolution of forensic science during the roaring twenties. Part scientific history, part detective novel, this book is highly recommended for history buffs who are fans of Law & Order or Criminal Minds.
2.City of Light, City of Poison: Murder, Magic and the First Police Chief of Paris by Holly Tucker
In a similar vein to our first book, this work looks at crime and the evolution of the police force in 17th century Paris. Following the first police chief of the City of Lights, Nicolas de La Reynie's obsessive notes, court transcripts, and other historical documents give authenticity to this enticing tale of murder and deception that would otherwise seem like something straight out of an HBO period drama.
Honorable Mentions: Out of the East: Spices and the Medieval Imagination by Paul Freedman
The Best Books, According to Economics Majors: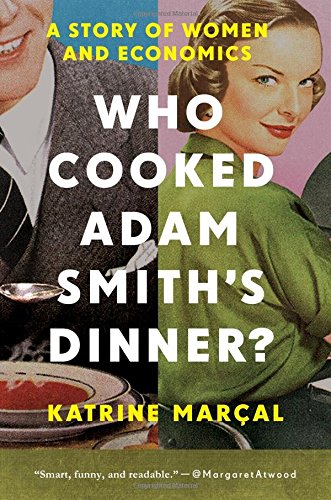 1. Who Cooked Adam Smith's Dinner?: A Story of Women and Economics by Katrine Marcal
I first saw this book in my hometown's library and was immediately fascinated by the premise, as finance is typically thought of as a man's world. The discussions surrounding feminism so often center on social inequalities rather than economic ones and so this book will definitely be one of my next picks when I have free time!
2. The Intelligent Investor: The Definitive Book on Value Investing. A Book of Practical Counsel by Benjamin Graham
This book connects the theoretical with the practical by explaining how to implement classical economic philosophies in your own investments. Time is key when investing, so if you can start investing even a tiny bit of money while in college, it will, literally, pay off in a big way.
3. Basic Economics: A Common Sense Guide to the Economy by Thomas Sowell
For those of you (like me) with zero knowledge or understanding of the economy, check out for a beginners' guide to the economy that anyone can follow, recommended by a CF Reader!
Honorable Mention: The Half Has Never Been Told: Slavery and the Making of American Capitalism by Edward E. Baptist
The Best Books, According to Psychology Majors: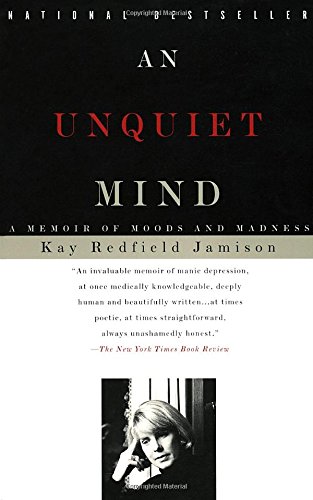 1. An Unquiet Mind by Kay Redfield Jamison
This one was recommended to me by no less than three people because it is just that incredible. As someone who struggles with a depressive illness, I especially value that Dr. Jamison is retelling her own personal experiences, in often times heart-wrenching detail and brutal honesty. As her memoir focuses on her experiences in academic medicine, it is even more appropriate for college readers.
2. The Quiet Room: A Journey Out of the Torment of Madness by Amanda Bennett and Lori Schiller
In this book, Schiller details her personal tale of survival and perseverance as she recounts her highest highs and lowest lows in her battle with schizophrenia. Her story is important because Schiller is shedding light on an often misunderstood and stereotyped disease in a way that is as compelling as it is heartbreaking.
Honorable Mentions: The Brain that Changes Itself by Norman Doidge; Mindsight by Daniel Seigel
Additionally, if there's any interest in more psych books, I have a dear friend who focuses on Autism Spectrum Disorder and thus has a wealth of books she suggested I include. So let me know in the comments if that's something you'd like to see!
If you're majoring in Women, Gender & Sexuality Studies…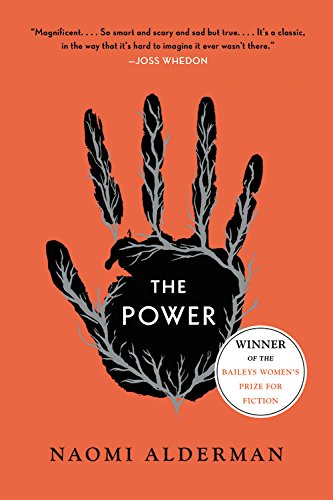 1. The Power by Naomi Alderman
I just started reading The Power, and I am already OBSESSED. It's been called The Handmaid's Tale for this generation and it details a reimagining of our world as one in which women and teenage girls possess the power to inflict torturous pain on anyone they choose. The writing is haunting and addictive and I am personally neglecting all of my assigned readings at the moments to finish this. It's that good.
2. Feminist Fight Club: An Office Survival Manual for a Sexist Workplace by Jessica Bennett
This one has been recommended to me by so many professors that I've finally lost count. As humorous as it is informative, the Feminist Fight Club is a manifesto of sorts for how to survive (and thrive) in a world that continues to undervalue women and their contributions. And did I mention it's funny? Seriously, in addition to a wealth of research and statistics, this book contains feminist Mad Libs and more.
Honorable Mentions: Their Eyes Were Watching God by Zora Neale Hurston; Men Explain Things to Me by Rebecca Solnit; White Teeth by Zadie Smith; Bad Feminist by Roxanne Gay (reviewed by CF here!); literally anything and everything by Chimamanda Ngozi Adichie
The Best Books, According to Biology Majors: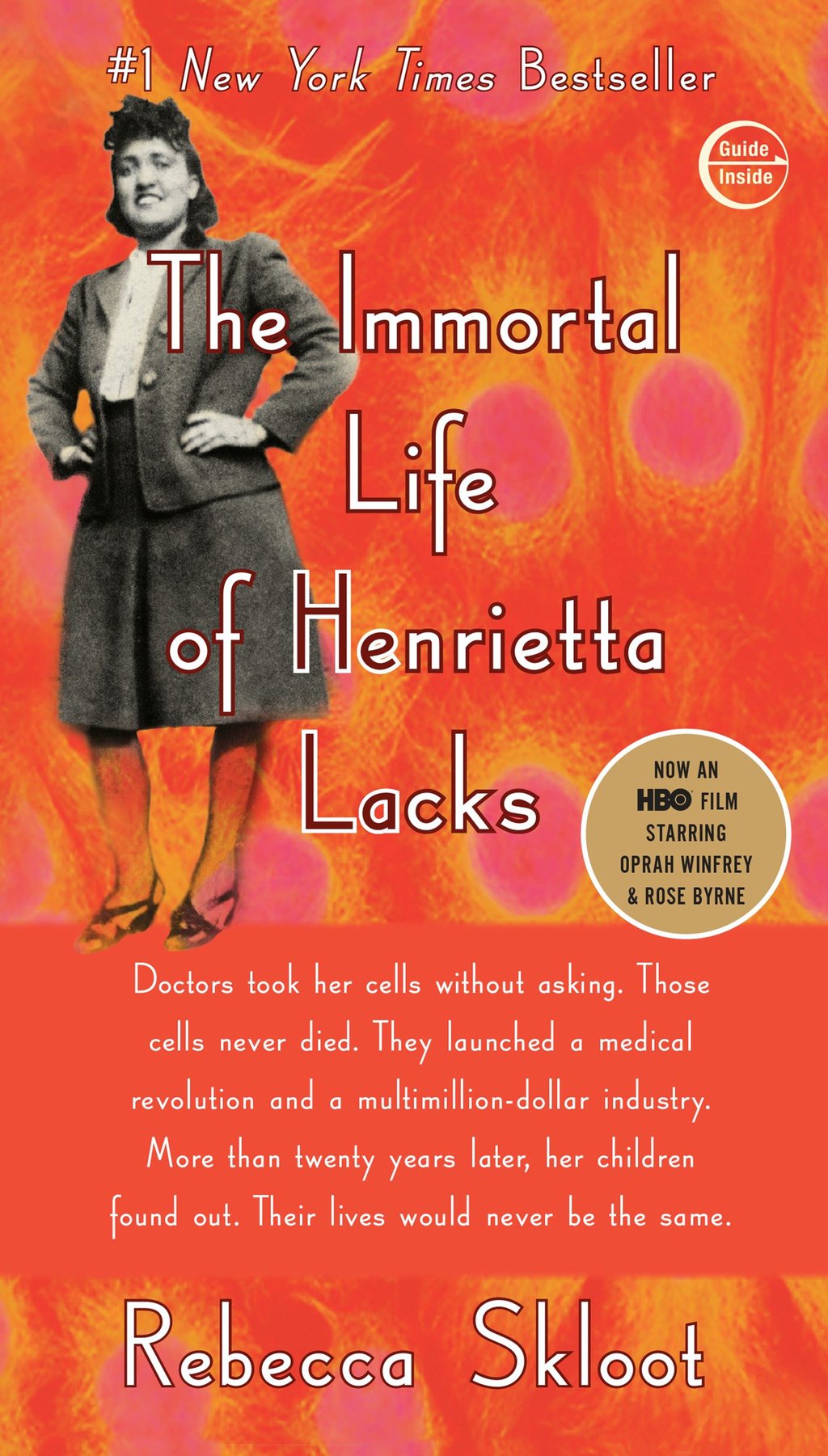 1. The Immortal Life of Henrietta Lacks by Rebecca Skloot
This book is a best-seller (and Oprah endorsed!) for a reason. It tells the often-ignored story of how inequality, race, and medicine have interacted in our nation's history. Henrietta Lacks had her DNA, her very essence, taken without her consent or knowledge. For years her story was kept secret until this novel brought the truth to the public's eye igniting a dialogue about the intersection of ethics and scientific discovery.
2. Power, Sex, Suicide: Mitochondria and the Meaning of Life by Nick Lane.
The title of this pick alone won me over. This book delves into everyone's favorite powerhouse, the cell, and how it actually determines far more of our lives and our choices than you could ever imagine.
Honorable Mention: This is Your Brain on Parasites: How Tiny Creatures Manipulate Our Behavior and Shape Society by Kathleen McAuliffe
The Best Books, According to English Majors (Poetry):
Because English is such a broad major encompassing various literary works, I am focusing on poetry books alone for this week's recommendations. Check back soon for our next installment, featuring more English Major picks!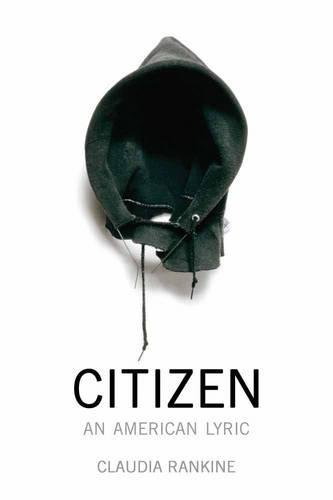 1. Citizen: An American Lyric by Claudia Rankine
This is a follow up to Claudia Ranine's first and equally as evocative work Don't Let Me Be Lonely: An American Lyric. It is a commentary on race relations that is as poignant as it relevant and it is a must-read for anyone with a love of language.
2. [insert] boy by Danez Smith
Danez Smith is an accomplished spoken word poet whose videos have hundreds of thousands of views on Youtube. This is their first published work and is perfect for any fan of spoken word or slam poetry.
Honorable Mention: the princess saves herself in this one by Amanda Lovelace
The Best Books, According to Engineering Majors: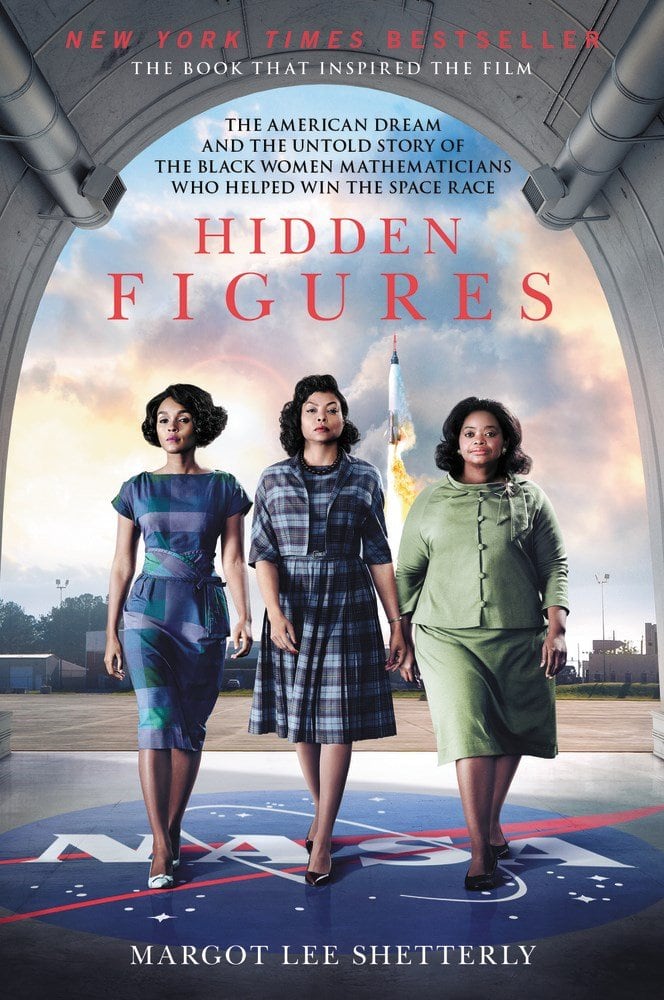 1. Hidden Figures: The American Dream and the Untold Story of the Black Women Mathematicians Who Helped Win the Space Race by Margot Lee Shetterly.
By now, everyone should know about this book. Highlighting the brilliant work of Black women in STEM and the vital role they played in our nation's race to space, the book that inspired the critically-acclaimed movie is a must-read for anyone who, like the protagonists of the book and film, is determined to reach for the stars.
2. To Engineer is Human: The Role of Failure in Successful Design by Henry Petroski
On a slightly different topic, this book talks about the vital role that failure plays in some of mankind's greatest engineering achievements. This book is all the more important because failure can be such a taboo topic in academia… despite the fact that it often produces our greatest accomplishments.
Honorable Mention: Code Girls: The Untold Story of the American Women Code Breakers of World War II by Liza Mundy
The Best Books, According to Pre-Law Majors: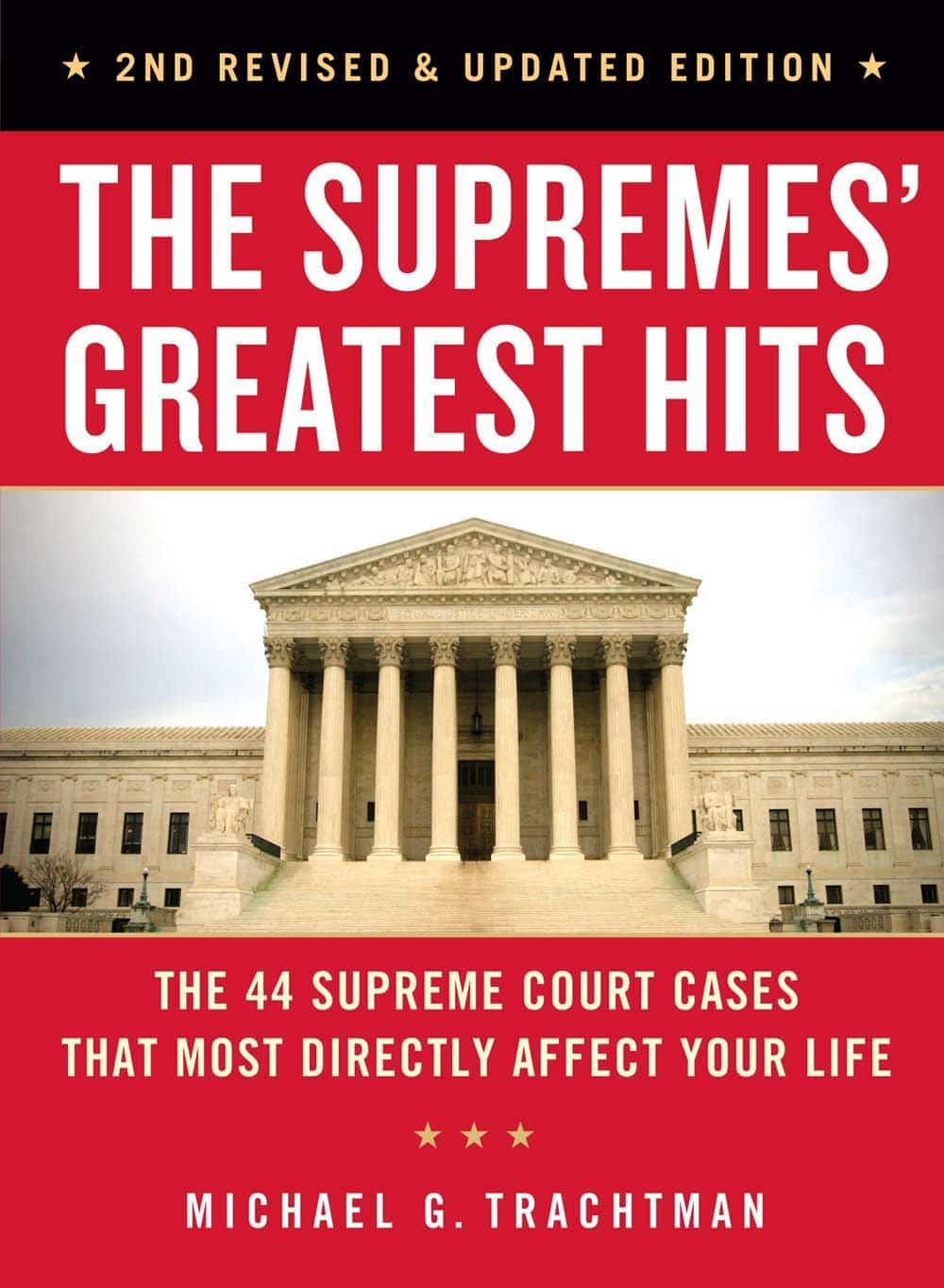 1. The Supremes' Greatest Hits, 2nd Revised & Updated Edition: The 44 Supreme Court Cases That Most Directly Affect Your Life by Michael G. Trachtman
This pick may be my nerdiest of all my suggestions so far. It is literally an encyclopedia of the most consequential judicial decisions in our nation's history, now updated through 2015. This is at the top of my winter reading list because it's an incredible resource and so many of these cases are often referenced in college courses.
2. Sisters in Law: How Sandra Day O'Connor and Ruth Bader Ginsburg Went to the Supreme Court and Changed the World by Linda Hirshman
Featuring two of my most beloved "she-roes," this book is a deeply personal and beautiful look into the intertwining lives of Ginsburg and O'Connor. It is a tale of the law and of sisterhood and of how vitally important it is to have a diverse array of perspectives fighting for our rights at every level of government, now more than ever.
Honorable Mention: A Short & Happy Guide to Being a Law Student by Paula Franzese (This book is written by one of my professors who's an alum of my school! She is the reason why I say I am going to be a lawyer rather than just saying I want to be one.)
The Best Books, According to Pre-Health and Medicine Majors: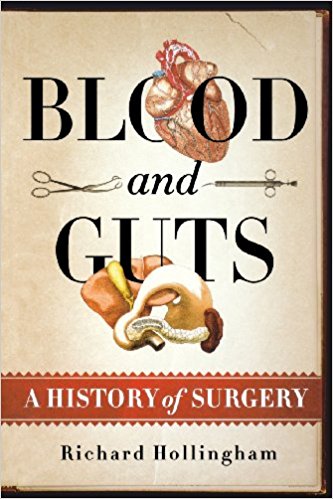 1. Blood and Guts: A History of Surgery by Richard Hollingham
This book throws you right into the middle of some of the most groundbreaking and consequential discoveries in modern medicine. The surgeries detailed in these pages may pale in comparison to the medical miracles performed today, but those same miracles would be impossible without the groundwork laid by the greatest doctors of yesteryear.
2. One Doctor: Close Calls, Cold Cases, and the Mysteries of Medicine by Brendan Reilly
In this book, we follow the author in looking back on some of the most memorable and impactful cases of his career. Reilly offers a brutally honest look at how medicine has changed over the course of his career and it serves as a testament to how much impact just one doctor can make in a world where equal access to decent medical care is becoming increasingly threatened.
Honorable Mentions: The Heart Healers: The Misfits, Mavericks, and Rebels Who Created the Greatest Medical Breakthrough of Our Lives by James S. Forrester; When the Air Hits Your Brain: Tales from Neurosurgery by Frank T. Vertosick Jr.; The Butchering Art: Joseph Lister's Quest to Transform the Grisly World of Victorian Medicine by Lindsey Fitzharris
The Best Books, According to Theatre and Performing Arts Majors: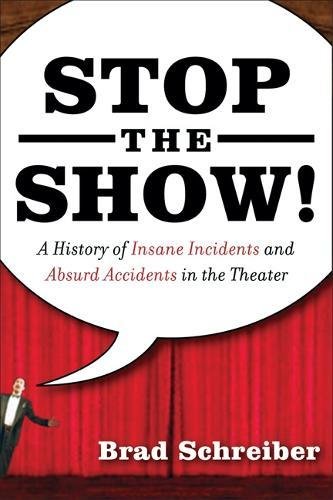 1. Stop the Show! A History of Insane Incidents and Absurd Accidents in the Theater by Brad Schreiber
This one is sure to be appreciated by anyone who has ever participated in live theatre, whether their role was onstage or off. Schreiber has compiled a collection of some of the best anecdotes from actors and artists in the U.S. and U.K. to illustrate that when it comes to performing, anything that can go wrong, will inevitably go wrong. Stop the Show! will have you cringing, crying from laughter, and thanking God that these stories didn't happen to you.
2. The Untold Stories of Broadway: Tales from the world's most famous theaters by Jennifer Ashley Tepper
In a vein similar to my first suggestion, this is the first in a three-part compendium that takes you behind the most hallowed velvet curtains of all and into the secrets of the stage. With stories featuring favorite stars from Barbra Streisand to Jonathan Groff, this book allows you to learn from all who make the Great White Way a reality.
Honorable Mentions: Pulitzer Prize Plays: The First Fifty Years 1917-1967, A Dramatic Reflection of American Life by Paul Firestone; On Broadway: From Rent to Revolution by Drew Hodges
The Best Books, According to Business Majors: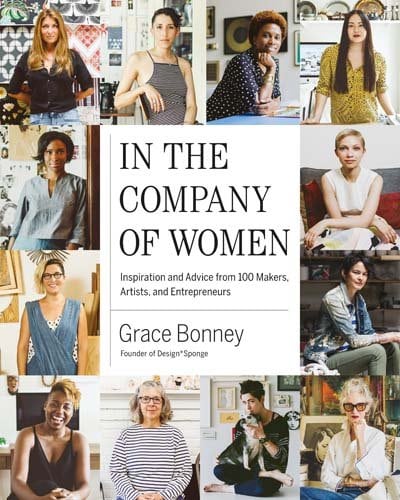 1. In the Company of Women: Inspiration and Advice from over 100 Makers, Artists, and Entrepreneurs by Grace Bonney
First of all, this is a beautiful book. Secondly, the advice inside from the women featured is so important for any college student hoping to branch out into the business world after graduation. Each woman is as inspiring as the previous and the breathtaking full-color photographs on every page make this title the perfect gift for the #bosslady in your life.
2. Reset: My Fight for Inclusion and Lasting Change, by Ellen Pao
It should come as no surprise to anyone studying this field that the business world is still very much a boys' club. In this book, Ellen Pao details her fight to claim her place in a field that repeatedly diminishes the achievements of women and people of color. Despite the fact that she lost her lawsuit exposing workplace discrimination against women and other minorities in Silicon Valley, Pao was still immensely important in bringing attention to such an important issue. Her book is a must-read for anyone hoping to make a name for themselves in a world that tries to dim their light.
Honorable Mentions: 101 Things I Learned in Business School by Michael W. Preis; Lean In for Graduates: With New Chapters by Experts, Including Find Your First Job, Negotiate Your Salary, and Own Who You Are by Sheryl Sandberg
The Best Books, According to Criminal Justice Majors: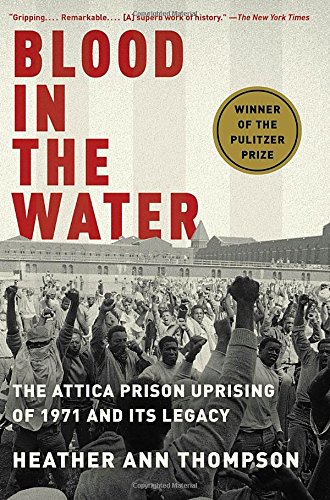 1. Blood in the Water: The Attica Prison Uprising of 1971 and Its Legacy by Heather Ann Thompson
Pulitzer Prize winner Thompson dives deep into one of the most important events in criminal justice history of the last fifty years. Anyone going into the field of criminal justice or hoping to reform the system needs to read this book to understand the enduring influence of the Attica Prison riot and why the actions of these prisoners one fateful September continue to be one of the most consequential civil rights events of the past century.
2. Without a Doubt by Marcia Clark
Marcia Clark is another one of my she-roes; not only is she one of the greatest lawyers of our time, but she's also an incredible writer. In this book, she details her most infamous case, the O.J. Simpson trial. While there are countless books on the Simpson trial, Clark's is especially important because of the scrutiny she was placed under during the course of the trial and because she didn't win. Her account offers an intimate look at the trial from start to finish and begins to explain why the case continues to fascinate to this day.
Honorable Mentions: Working Stiff: Two Years, 262 Bodies, and the Making of a Medical Examiner by Judy Melinek; Mindhunter: Inside the FBI's Elite Serial Crime Unit by John E. Douglas; Silent Witnesses: The Often Gruesome but Always Fascinating History of Forensic Science by Nigel McCrery
The Best Books, According to Developmental or Abnormal Psychology Majors: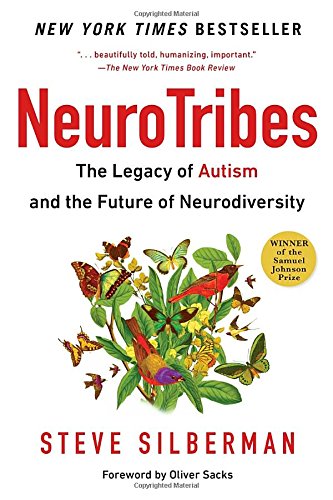 1. Neurotribes: The Legacy of Autism and The Future of Neurodiversity by Steve Silberman
Autism remains a largely misunderstood and mysterious disability (or difference, depending on your perspective). This book begins the difficult work of unpacking the history of this condition, including its initial diagnoses to the many developments and discoveries since. Silberman's work is important because it is helpful in explaining what those of us who are neurotypical define as a disability and deciding whether that name is limiting in our understanding of genetics and neurodiversity as a whole.
2. The Woman Who Changed Her Brain: How I left My Learning Disability Behind and Other Stories of Cognitive Transformation by Barbara Arrowsmith-Young
This book is a personal account of one woman's life with a learning disorder and her struggles to overcome it. Inspired by her own difficulties, Arrowsmith-Young researched and developed her own unique cognitive exercise to shape the behaviors that had once made her life so difficult. This memoir is an excellent read for anyone wishing to go into the psychological field or education, as well as anyone who has been personally affected by learning disabilities.
Honorable Mentions: The Way I See It: A Personal Look at Autism & Asperger's by Temple Grandin; Look Me in the Eye: My Life with Asperger's by John Elder Robinson; The Out of Sync Child: Recognizing and Coping with Sensory Processing Disorder by Carol Stock Kranowitz
The Best Books, According to Philosophy Majors: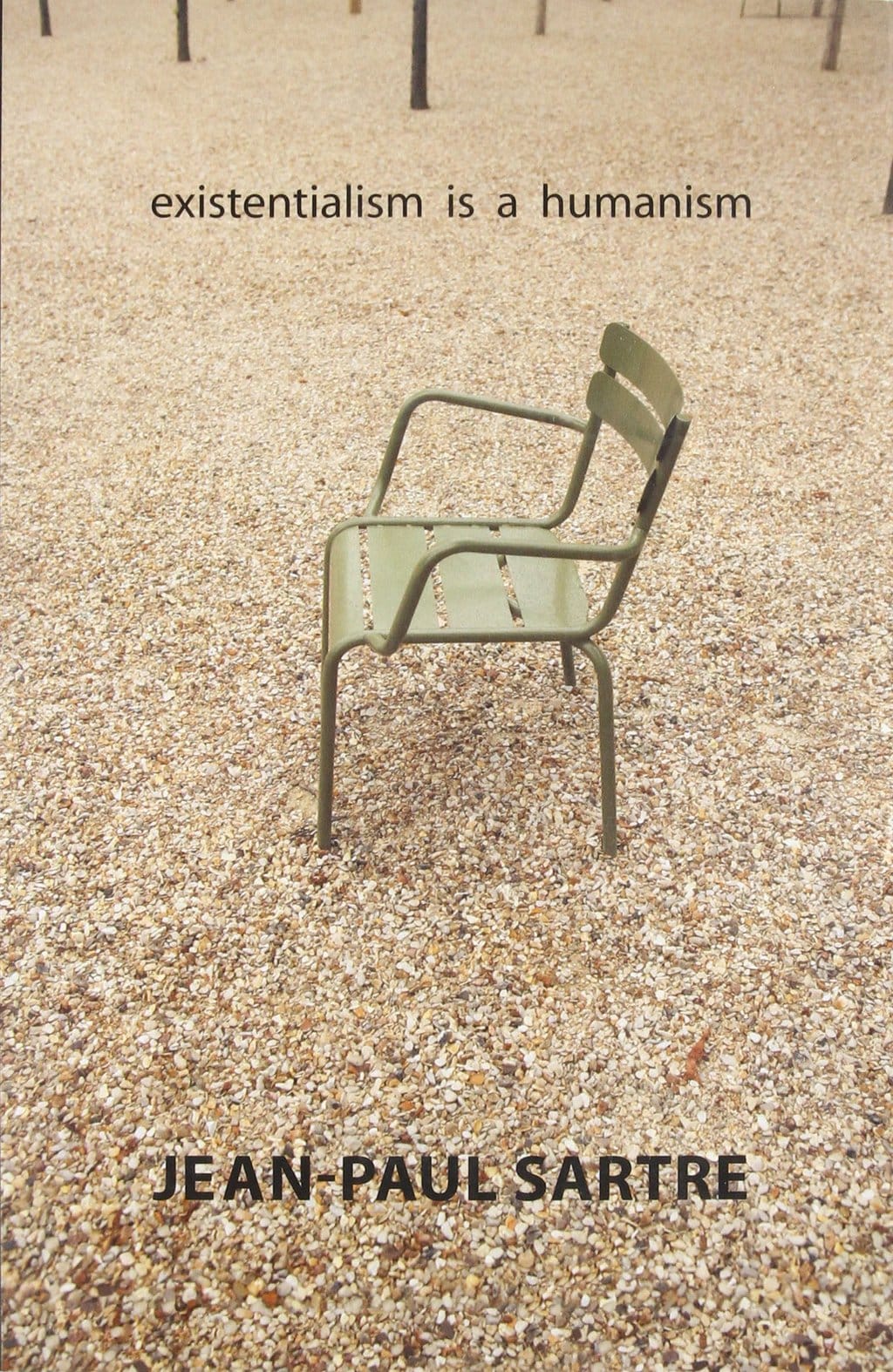 1. Existentialism Is a Humanism
This is a great text for philosophy buffs because it details Jean-Paul Sartre's attempt to connect the concept of existentialism, an idea previously left to philosophers alone, and makes it accessible to the general public. This book the published version of the speech that first brought Sartre critical acclaim and serves as the perfect jumping off point for understanding the most culturally relevant branches of contemporary philosophy.
2. The Critique of Pure Reason by Immanuel Kant
This book will challenge you, that much is undeniable. However, this work by Kant is also crucial for understanding metaphysics and is equally as important because the influence of this book can be seen in every philosopher that follows. This book is not a sprint, but rather a marathon; a text to be digested leisurely and with a sharp attention to detail, making it the perfect read for a winter break free of responsibilities!
Honorable Mentions: The Republic by Plato
The Best Books, According to English Majors (Memoir/Short Stories):
Again, English is such a large and encompassing major with so many different concentrations that I had to make some judgment calls based on the books that were suggested to me by my peers, as well as the books I thought would be unique compared to the titles featured on your average course syllabus. These are the ones I've settled on, hope you enjoy!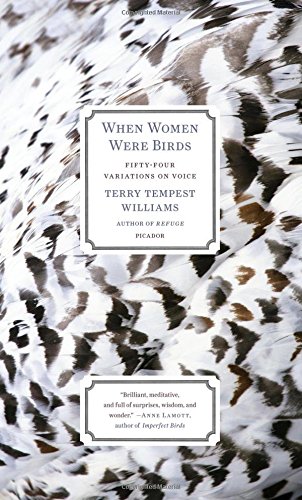 1. When Women Were Birds: Fifty-Four Variations on Voice by Terry Tempest Williams
This book was gifted to me by my significant other last holiday season and it is the perfect book for a college student. The stream of consciousness style in which it's written makes it the type of book that you can pick up when you have a minute and dive right back in, regardless of how long it's been since you left off. William's work contains breathtaking prose and is simultaneously a compelling reflection on womanhood, motherhood, nature, and society that makes it memorable long after the final page.
2. Difficult Women, Roxane Gay
Roxane Gay's latest published work (one of our book recommendations for 2018!) features an array of women whose characters are complex and interesting and complicated, something that is so often lacking in our female characters onscreen and in books. Gay is a brilliant author who details beautifully what it means to be a woman in modern America. More importantly, her work shows that there is no one woman in America, no universal female experience, and that is precisely what makes it so compelling.
Honorable Mentions: Men Without Women: Stories by Haruki Murakami; The Dark Dark: Stories by Samantha Hunt
The Best Books, According to Music Majors: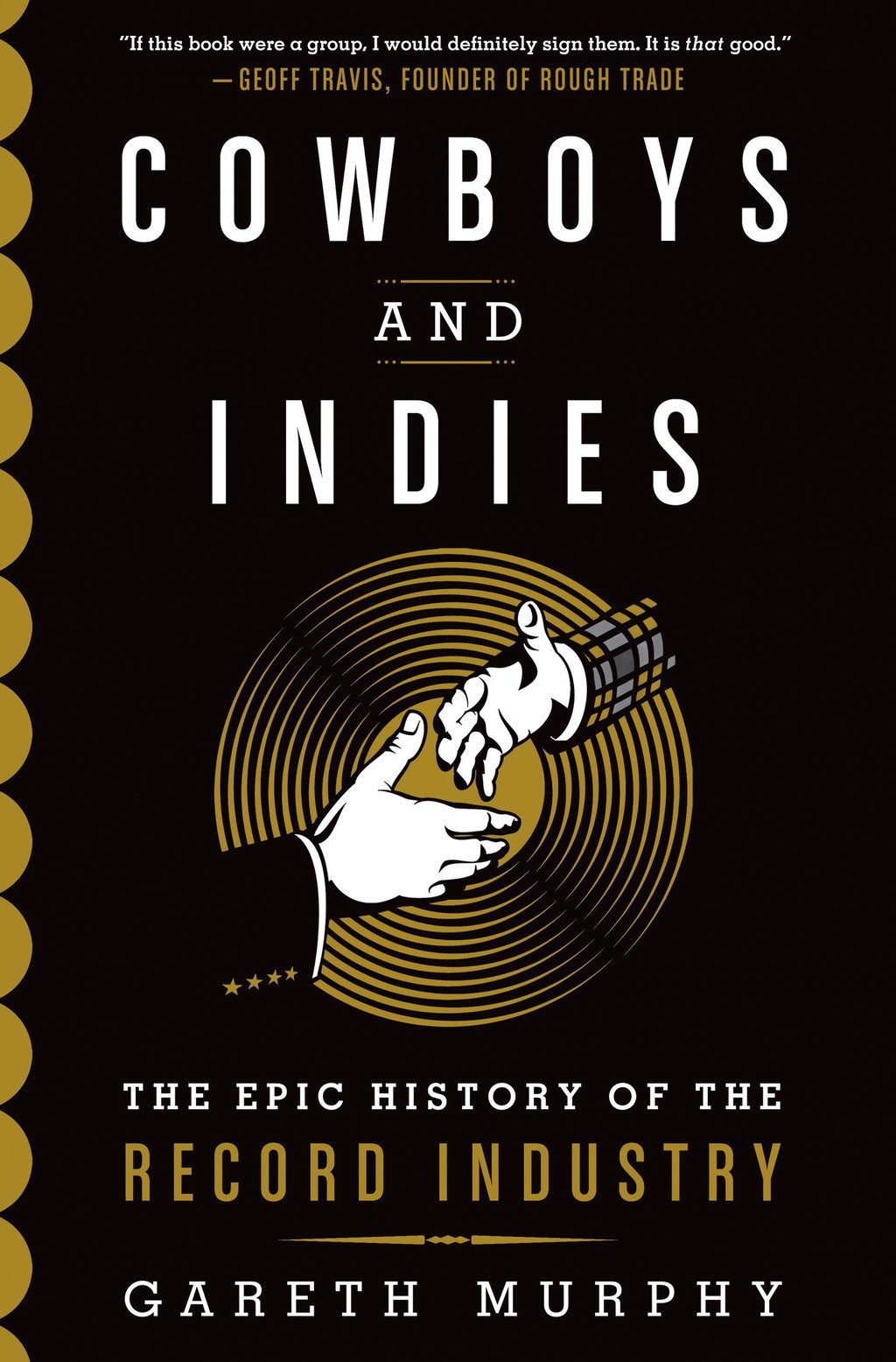 1. Cowboys and Indies: The Epic History of the Record Industry by Gareth Murphy
Cowboys and Indies is the first and most comprehensive history of the recording industry. This volume is incredibly well researched through interviews with and memoirs of some of the biggest names and game-changers in the industry. Spanning the earliest invention of a sound recording device in the 19th century to the current era of music technology, this novel is a must have for anyone hoping to make it in the biz or at the very least anyone with a passion for music.
2. Selling Sounds: The Commercial Revolution in American Music by David Suisman
This book takes a slightly different turn in that in that this work focuses on the commercialization of sound and music. It explores how and why our current music industry came to be, across the legal, personal, and economic realms. It explores the culture of music that we live in today, one in which we are constantly listening to music whether through our own earbuds and Spotify playlists or the seemingly endless stream of Christmas music playing in your local grocery store.
Honorable Mentions: Just Kids by Patti Smith; Uncommon People: The Rise and Fall of The Rock Stars by David Hepworth; Yeah! Yeah! Yeah!: The Story of Pop Music from Bill Haley to Beyoncé by Bob Stanley; All Shook Up: How Rock 'n' Roll Changed America by Glenn C. Altschuler
What do you think?
How do you find time to read for fun during a busy semester? What's the best book you've ever read for a class? Any majors and books I missed? Let us know in the comments below!