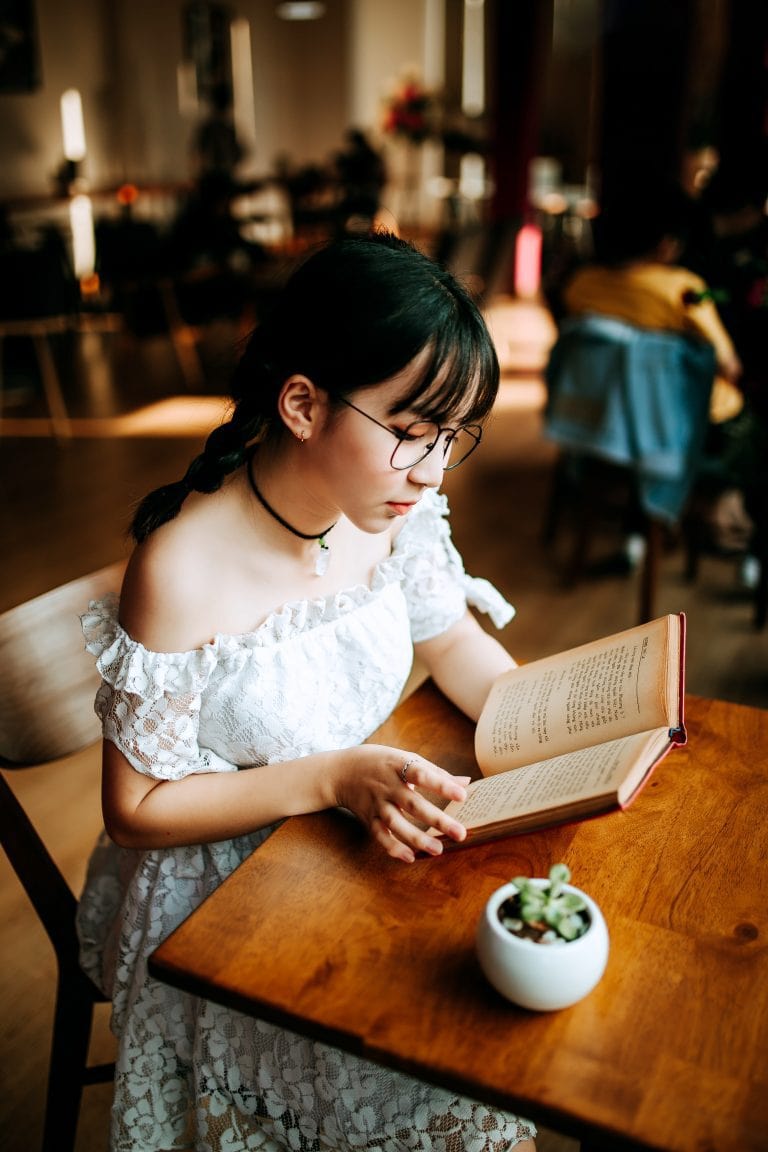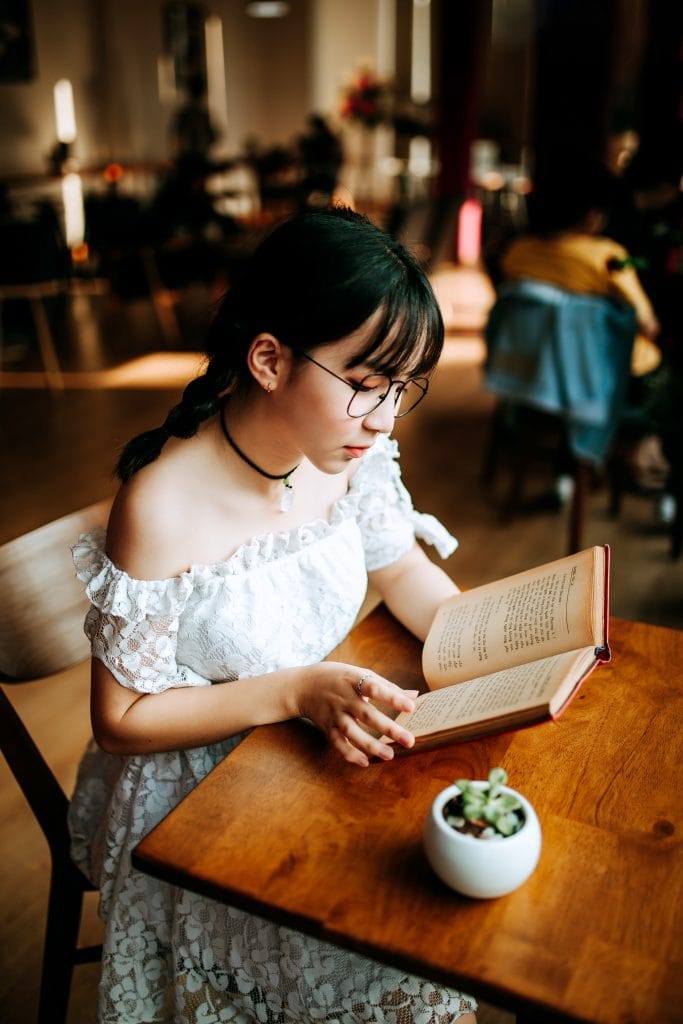 It's finally Summer, meaning that it's the perfect time to crack open a book that you actually want to read! (Because, let's face it, reading for pleasure can be hard during the regular school year!)
Of course, it's always fun to read books that are a little more lighthearted (Hello, beach reads!). But, sometimes you're in the mood for something a little more serious — perhaps a book that challenges your perspective, teaches you something new, and makes you think in new ways.
With that in mind, I put together a list of four books — which were all written by female authors! — that have changed my life in some way. Hopefully they'll do the same for you, too!
1. Jane Eyre, by Charlotte Brontë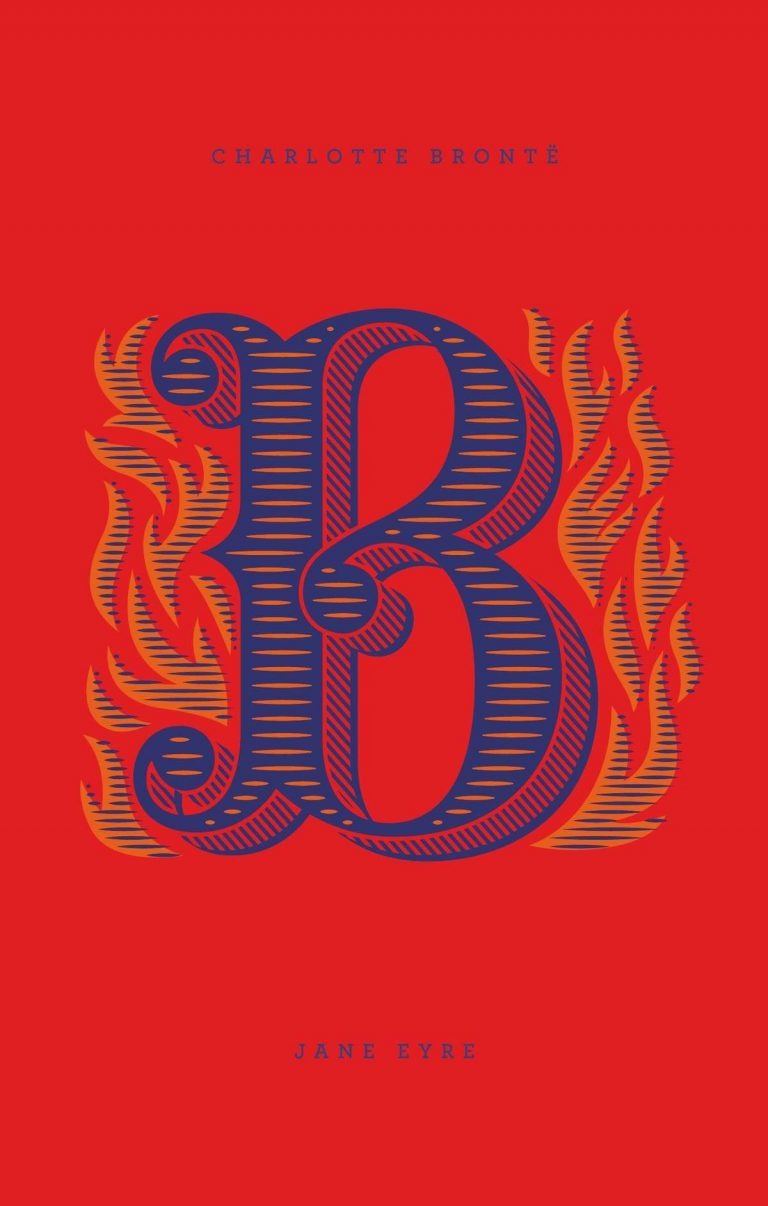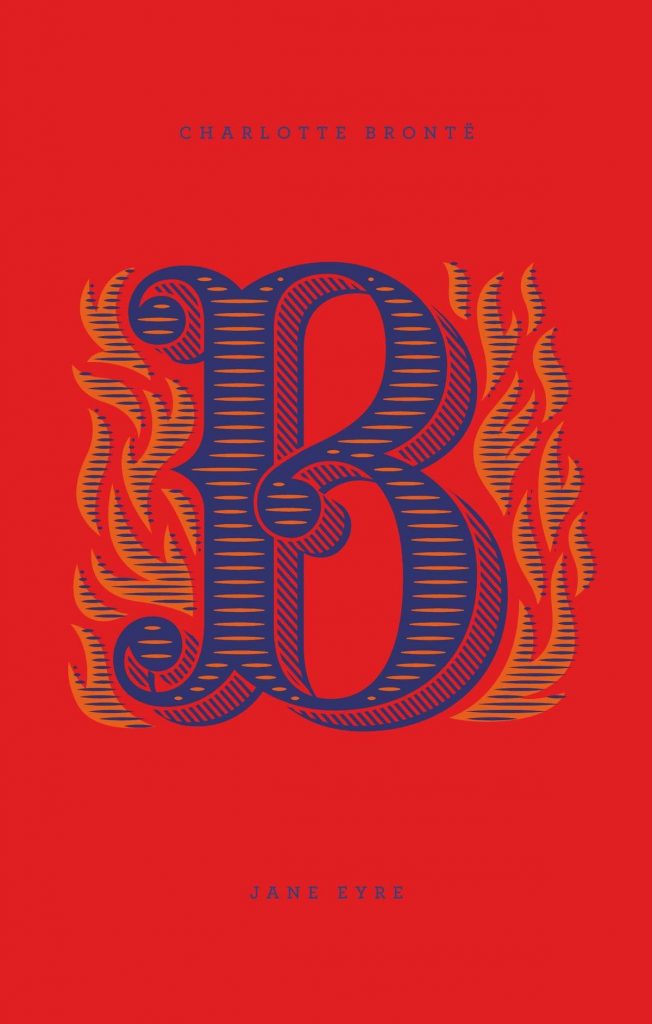 Available at Amazon
"If all the world hated you and believed you wicked, while your own conscience approved of you and absolved you from guilt, you would not be without friends."

-Charlotte Brontë, Jane Eyre
I thought I'd start this list off strong with my all-time favorite book, Jane Eyre. It's tempting to write off this Gothic novel as another book your teachers forced you to read in high school. But, I implore you to give this classic another look.
More than just a love story, this thought-provoking narrative has plenty of twists and turns.
It follows the life of Jane Eyre as she grows from an abused orphan to an independent, principled young woman making a way for herself in the world. While working as a governess for Thornfield Hall, she falls in love with the brooding and mysterious Edward Rochester.
However, Jane and Rochester's love is not without its challenges. And trust me when I say that Rochester has some serious baggage!
Jane Eyre was considered ahead of its time. Not only does it feature an independent female protagonist who doesn't abide by the social norms of her time; it also touches on the themes of feminism, social class, morality, religion, and sexism, among others.
So, if you're looking for a deep and suspenseful read, you'll definitely want to check out Jane Eyre!
2. The Nightingale: A Novel, by Kristin Hannah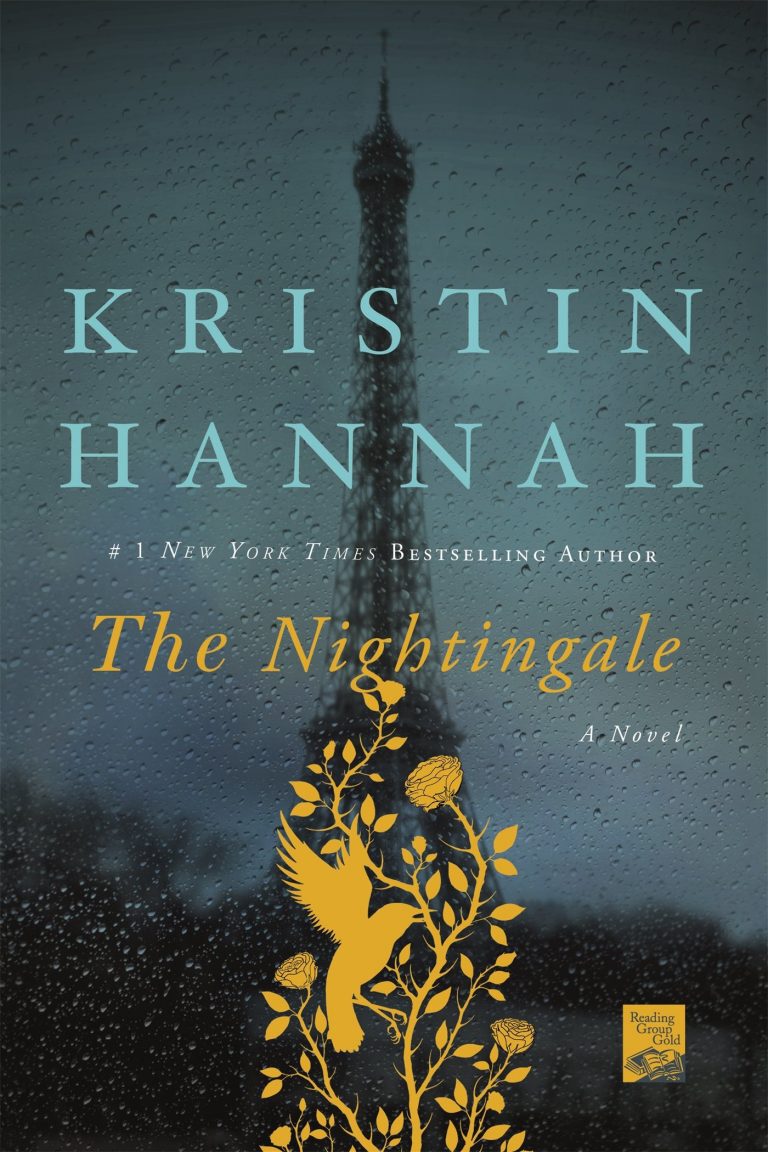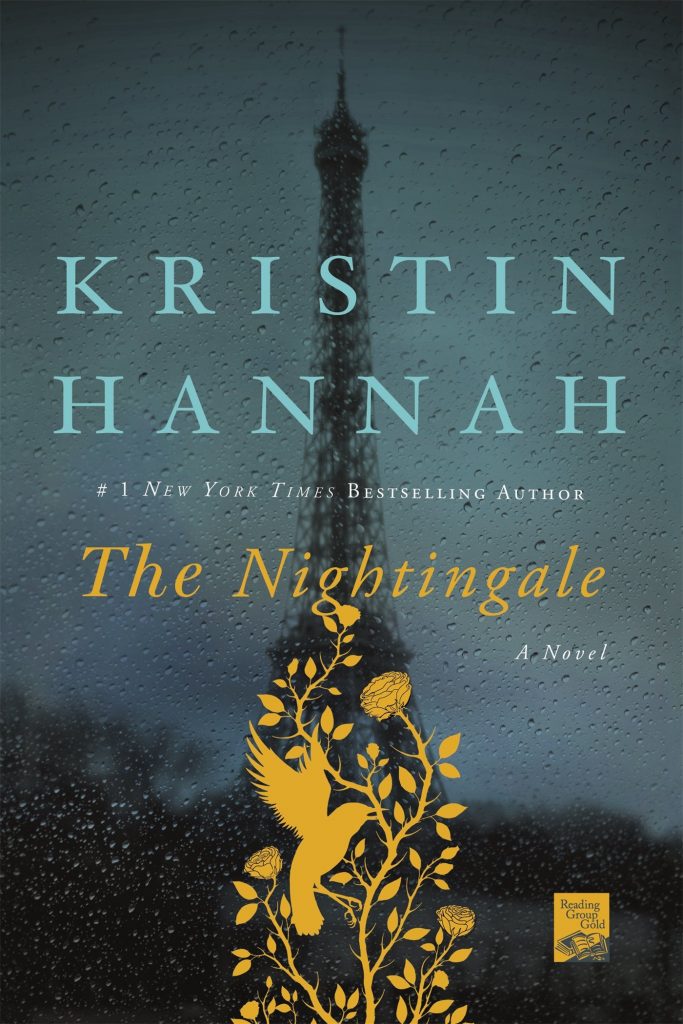 Available at Amazon
"If I have learned anything in this long life of mine, it is this: in love we find out who we want to be; in war we find out who we are."

-Kristin Hannah, The Nightingale
If you're a fan of historical fiction and romance, you'll want to pick up a copy of The Nightingale ASAP. Also, fair warning: it'll almost definitely make you cry, so grab the tissues!
The Nightingale tells the stories of two French sisters, Vianne and Isabelle, who must both endure their own shares of the horrors of WWII.
Eldest sister Vianne, a married schoolteacher with a family, initially appears to be the more responsible and practical sister. Meanwhile, the younger Isabelle appears to be the more rebellious and impulsive of the two. However, as the plot progresses and the hardships of the War increase, the personalities of both sisters start to overlap, and both must make choices that will impact not only their lives, but the lives of many others as well.
The Nightingale boasts plenty of unexpected, heartbreaking twists that made it impossible to put down, and which made me wish that the book could somehow go on for longer.
Finally, The Nightingale is being adapted into a movie that is set to release sometime this year. So, you'll definitely want to add it to your summer reading list immediately!
3. The Time Traveler's Wife, by Audrey Niffenegger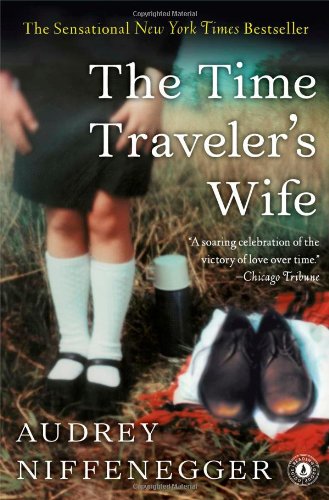 Available at Amazon
"Every minute of his life since then has been marked by her absence, every action has lacked dimension because she is not there to measure against. And when I was young I didn't understand, but now, I know, how absence can be present, like a damaged nerve, like a dark bird."

-Audrey Niffenegger, The Time Traveler's Wife
The Time Traveler's Wife is a heavy, emotional, and philosophical book that will make you question the nature of time, love, and life itself. And, though I actually read this book back in high school, I still think about it today.
You may be familiar with The Time Traveler's Wife if you saw the 2009 film. However, I hate to say that the film's simplified and "cleaner" rendition of the plot didn't do the book justice at all. (So, if you've seen the movie but haven't yet read the book, do yourself a favor and read it; you'll be pleasantly surprised!)
The Time Traveler's Wife tells the story of the romantic relationship between the two protagonists, Henry and Clare. Their relationship is put to the test as a result of Henry's uncontrollable time traveling, which typically takes him back to important events throughout his and Clare's lives.
The book discusses things like morality, the nature of God, and how much control we really have over our destinies.
Be warned, though, that while this book does have its lighter moments, it's not an easy read from an emotional perspective. But, if you're looking for something that'll take you out of your comfort zone, you'll definitely want to check it out.
4. Tin Man: A Novel, by Sarah Winman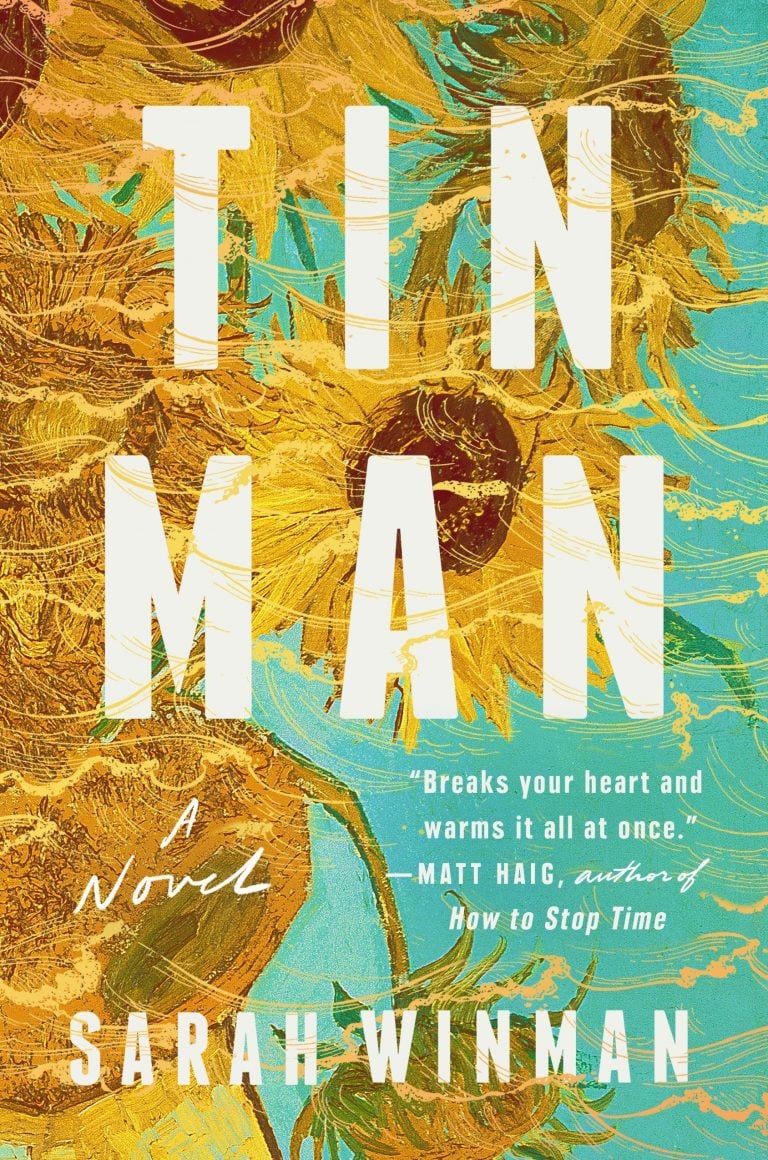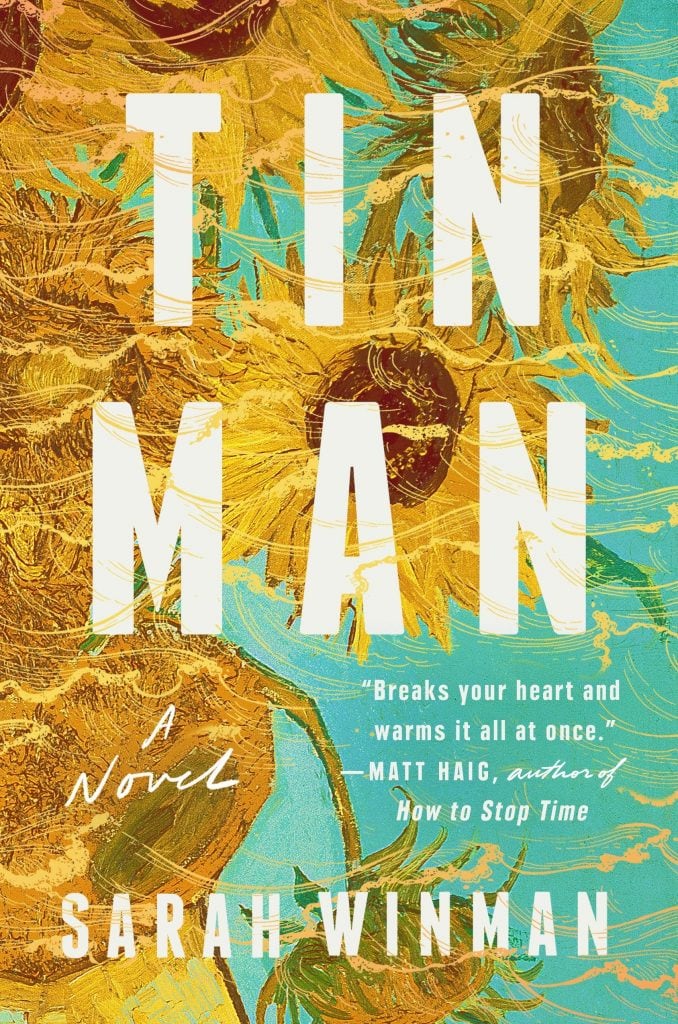 Available at Amazon
"There's something about first love, isn't there? she said. It's untouchable to those who played no part in it. But it's the measure of all that follows."

-Sarah Winman, Tin Man
Where to start with Tin Man? At its core, this short-but-poignant novel is about love, friendship, and belonging. But, it's also much more than that.
Told from the perspectives of the two main characters, Ellis and Michael, this book doesn't really follow a traditional plot structure with a beginning, middle, and end. However, this doesn't stop it from being beautifully impactful. Moreover, as far as I'm concerned, this lack of structure perfectly mirrors the unpredictability of Ellis and Michael's lives.
To sum up the plot, Ellis and Michael first meet in Oxford in the 1960s, and become fast friends. As their friendship develops, though, their feelings towards each other become more complicated, and develop into something deeper.
Years later, in the 1990s, Ellis is married to a woman named Annie; however, it appears as though his friendship with Michael no longer exists.
Tin Man examines what happens in those years from the perspectives of both Ellis and Michael. It also examines how first love, sexuality, family, and social norms can have a ripple effect across our lives.
Overall, I'd recommend this book to anyone looking for something that's easy to read, but also thought-provoking. I'd especially recommend it to anyone wants a more personal insight into what life was like (and perhaps is still like) for many people who fell outside of what society considered "normal" in terms of sexual orientation and expression.
What do you think?
Have you read any of the books on this list? Will you be adding any of them to your summer reading list? Which books have changed your life the most?
Let me know in the comments!