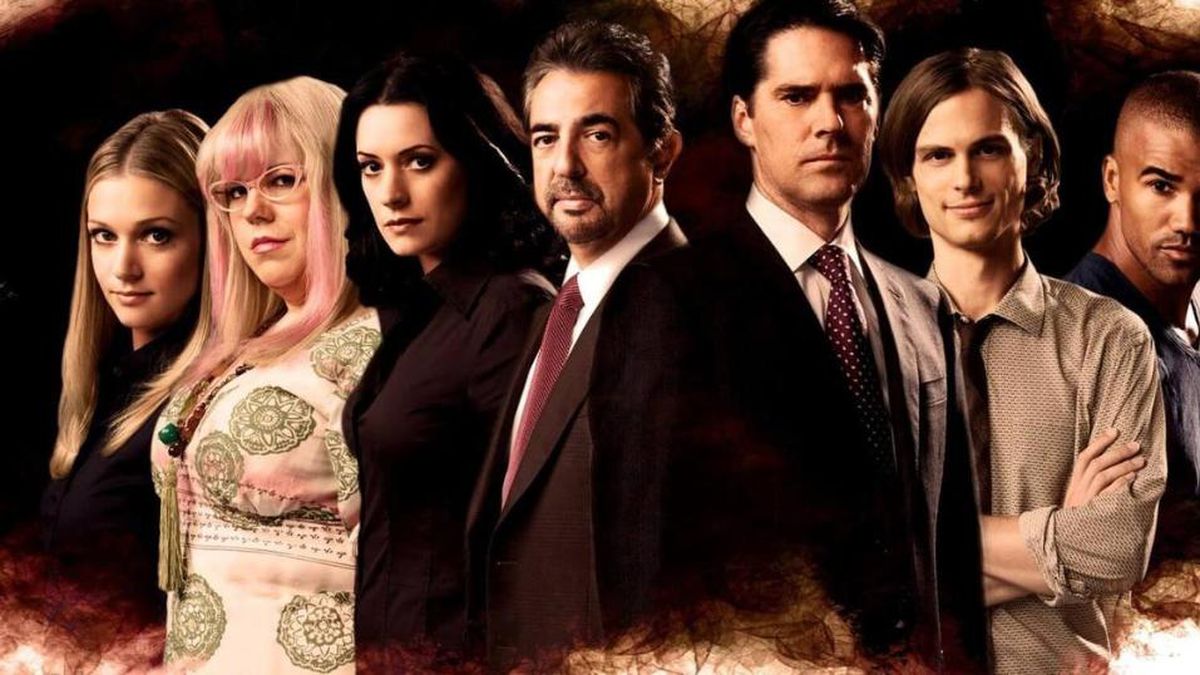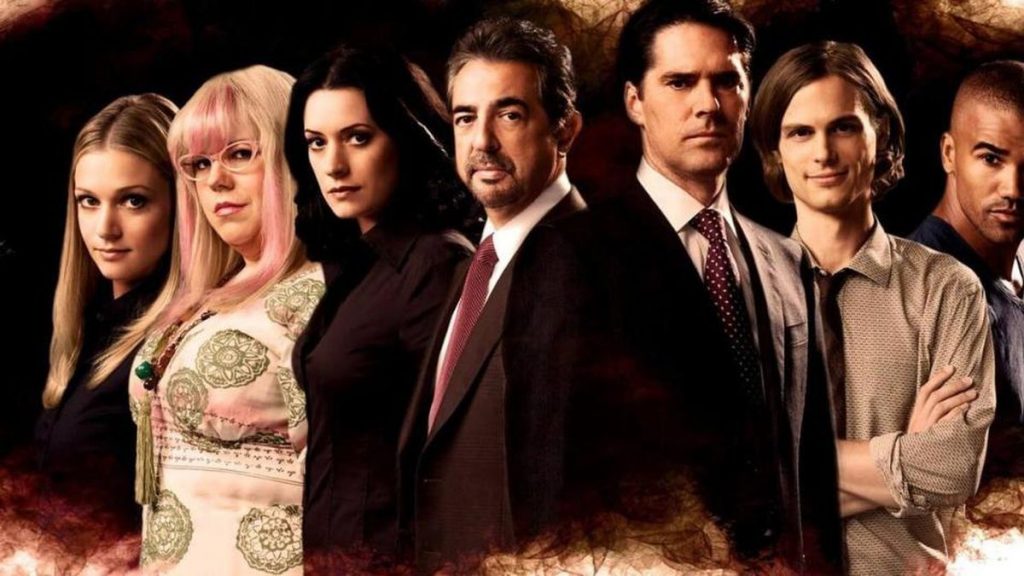 This post will show you Criminal Minds outfits inspired by the characters JJ, Hotch, Garcia, Reid, Prentiss, and Morgan.
It seems like everyone's been bingeing Criminal Minds this year, since everyone is home. I've been a huge fan of the show for a while, so I'm super excited to see my friends getting into it now too!
Since the show ran for 15 seasons, we definitely have a lot of great content for replicating our favorite character's outfits.
The BAU team is ever evolving, but here are some Criminal Minds outfits inspired by who I consider to be the OG squad: JJ, Hotch, Garcia, Reid, Prentiss, and Morgan. Read on to see how to rock outfits inspired by each character!
Jennifer Jareau (JJ)
Our first Criminal Minds outfit is for Jennifer Jareau, also known as JJ.
JJ's style has evolved a ton throughout the seasons. When she starts out as the press liaison, she's always decked out in formal blouses and sharp collars. However, as time goes on she starts dressing for comfort and for the active lifestyle that comes with working as a field agent.
Toward the end of the show, she can be seen in jeans, jackets, vests, and anything else that will shield her from the elements.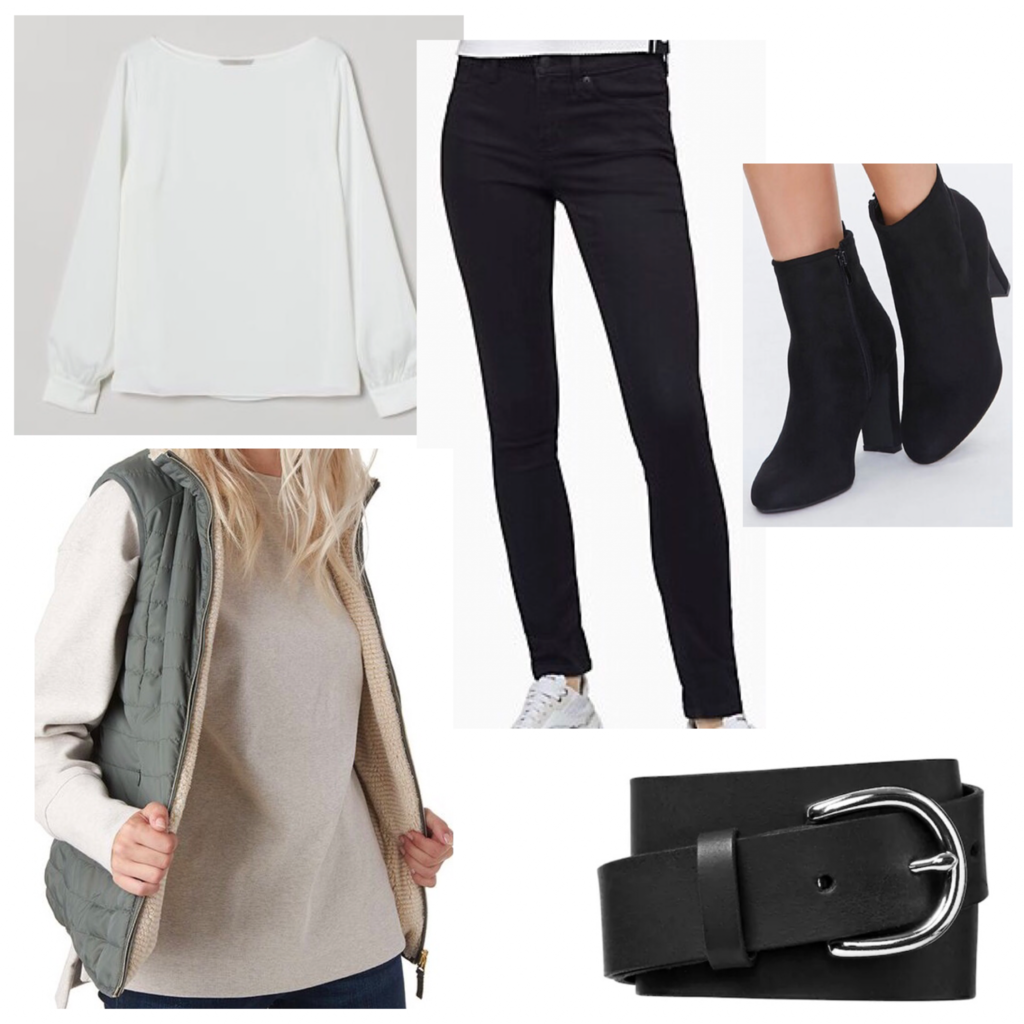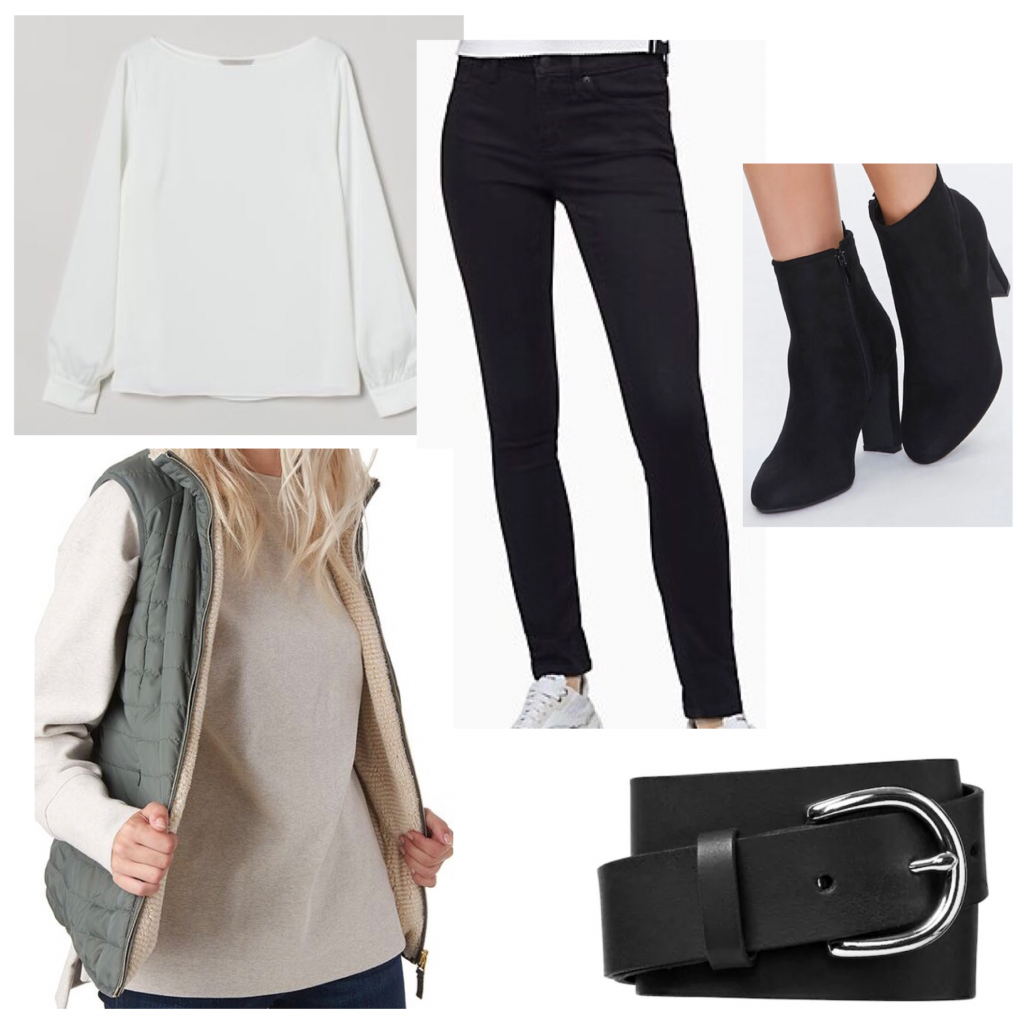 Products: Shirt, Pants, Vest, Shoes, Belt
To get JJ's look, start off with this elegant white boat-neck blouse. On the bottom, some sleek black jeans will keep you looking classy yet comfy. The cute black heeled booties are a great transition piece from class to a night out.
Of course, no JJ look would be complete without a comfortable vest to layer with. Grab this one in a subtle army green to get JJ's effortless look. Finally, layer a plain black belt over the jeans for a practical touch.
Aaron Hotchner
Hotch's look is easy to pin down – every single episode he's featured in some sort of suit and dress shirt combination. That said, the man definitely knows how to dress. He's always looking sharp and has his outfits looking coordinated down to his trademark briefcase.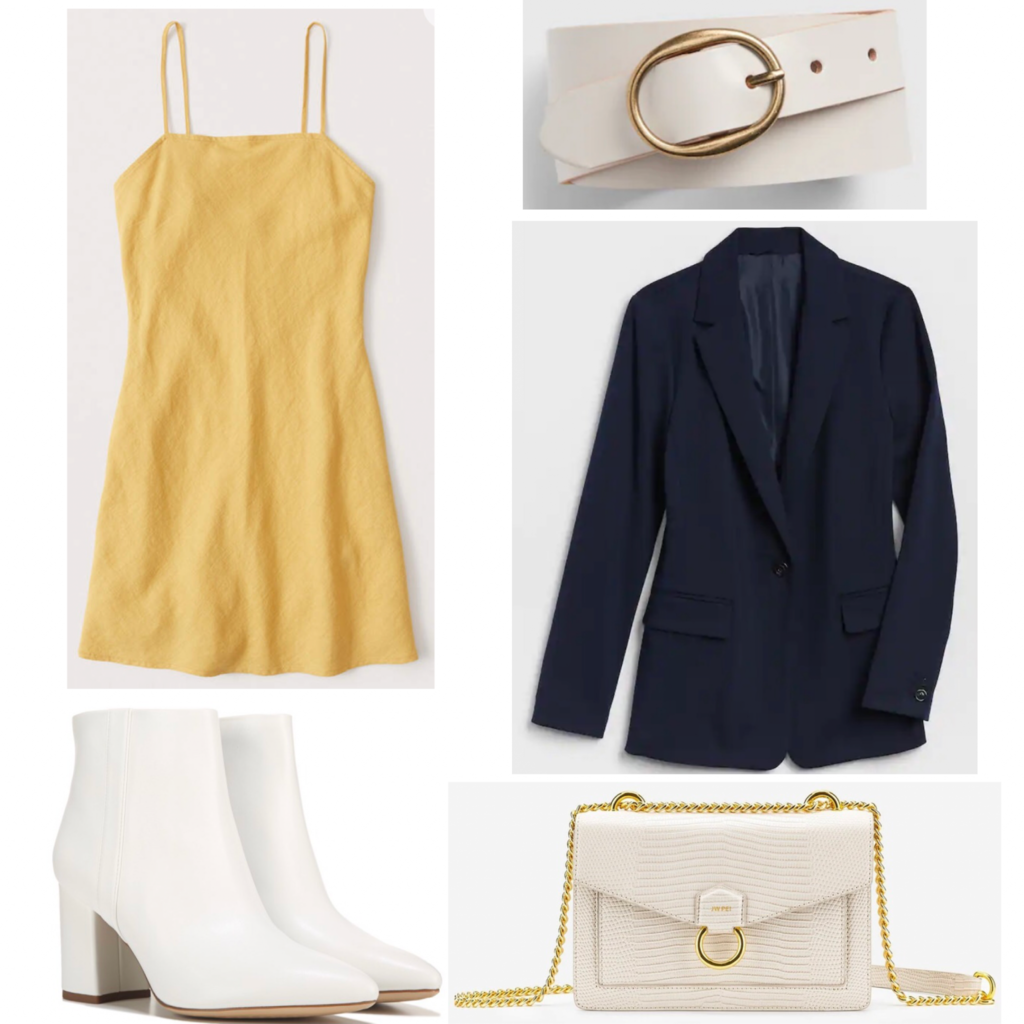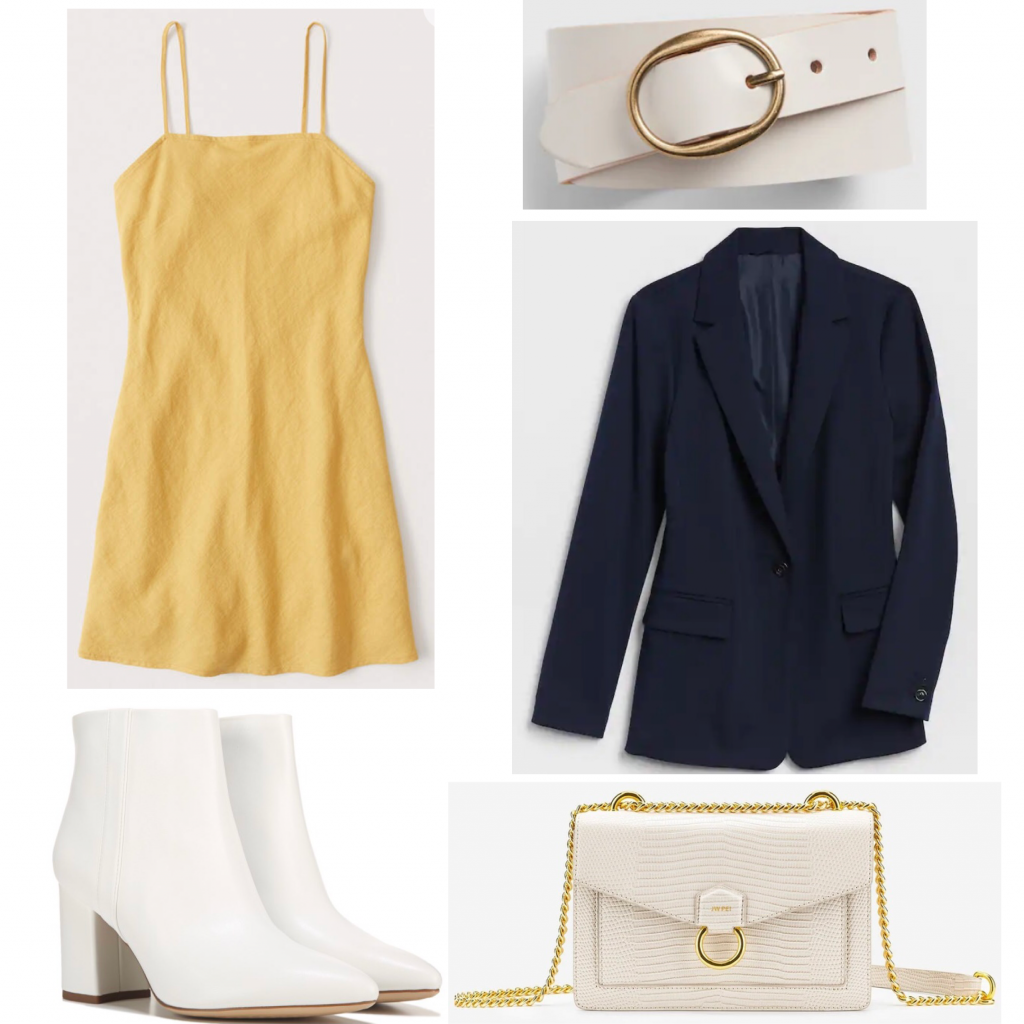 Products: Dress, Blazer, Shoes, Bag, Belt
Of course, this Criminal Minds outfit needs to start with a classic navy blazer. This one is nicely oversized and pairs well with the dress. A golden yellow pop of color, this dress is an ode to Hotch's ties, which are often the main source of color in his look.
For accessories, Hotch would keep things simple and classy. A white and gold belt brings together the silhouettes of the blazer and dress. White booties are a classic look, and a powerful shoe choice for this outfit. Finally, this white and gold bag is a perfect replica of Hotch's essential briefcase.
Penelope Garcia
It wouldn't be a Criminal Minds outfit guide without Garcia!
Garcia arguably has the best (or most interesting) style on the show. She brightens up the BAU with her zany colors and prints. Her trademark look includes a vibrant dress and cardigan combo along with her bold glasses.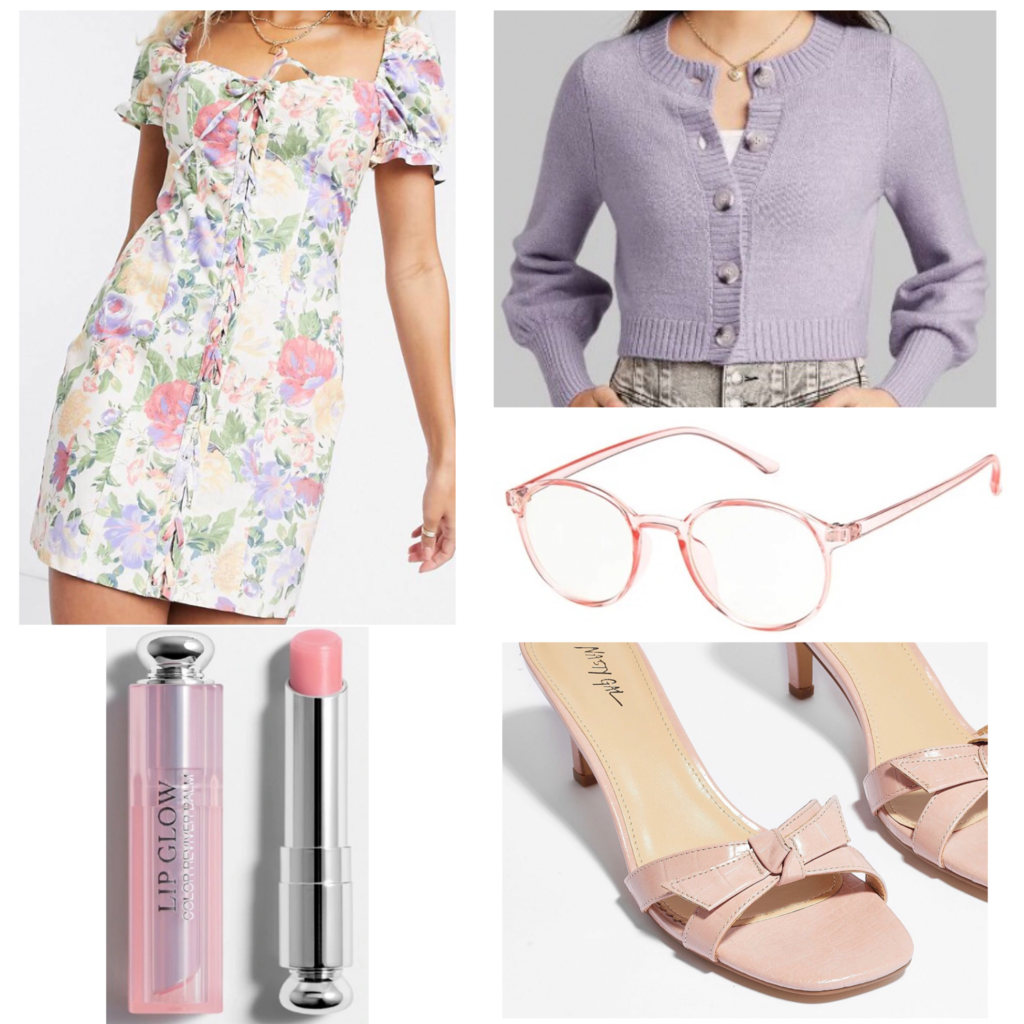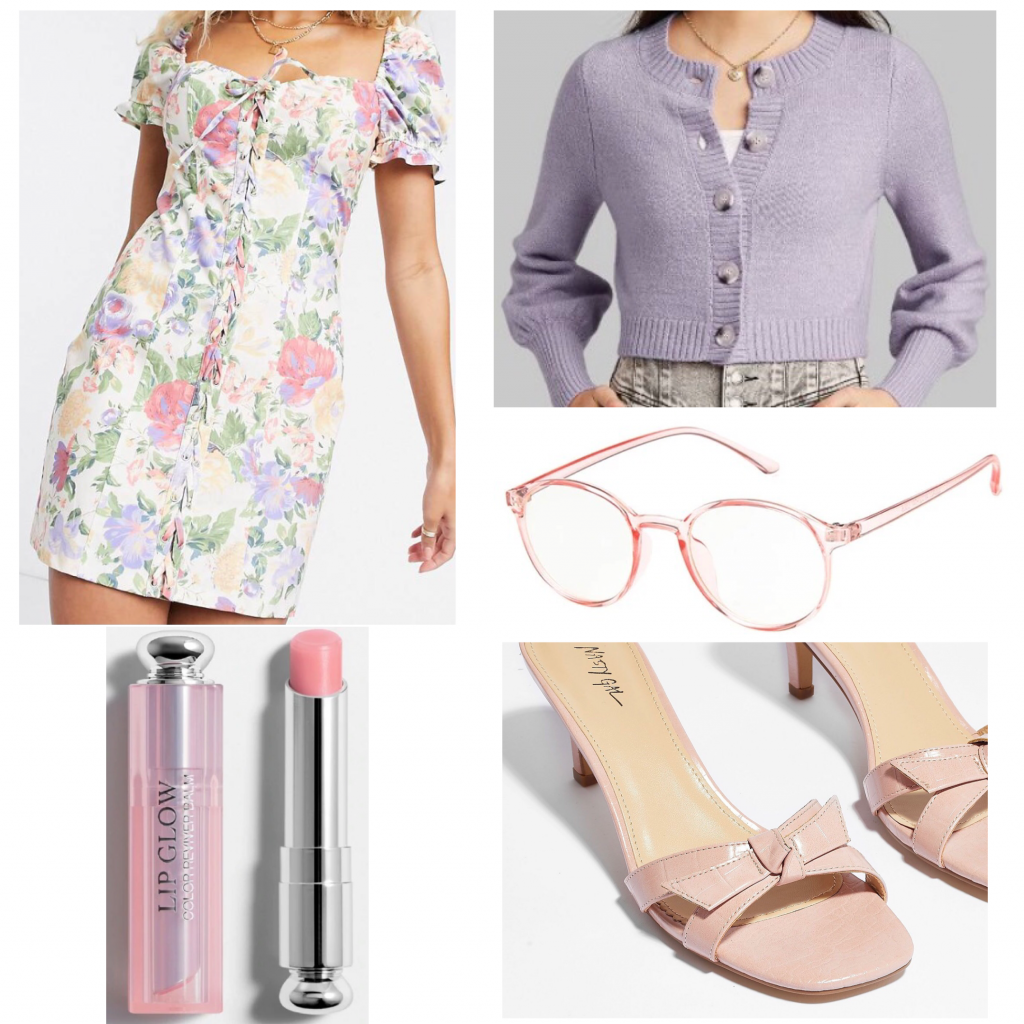 Products: Dress, Cardigan, Shoes, Glasses, Lipstick
This gorgeous floral print dress is a great nod to Garcia's style! Pair it with a fuzzy lavender cardigan for a cute and youthful look. These bow-topped pastel pink heels are adorable and low enough that you can stay on your toes all day.
Finally, it's important to accessorize! Garcia would never be caught without a bright shade of poppy pink lipstick, so this tinted balm is a great choice. Light pink UV glasses are a wonderful solution for those of us who (like Garcia) spend a lot of time in front of our screens.
Spencer Reid
Reid's style – like his personality – is adorably nerdy. He can be spotted around the BAU headquarters rocking a sweater vest and many shades of plaid. A lot of his outfits include classic earth tones like brown, green, and cream.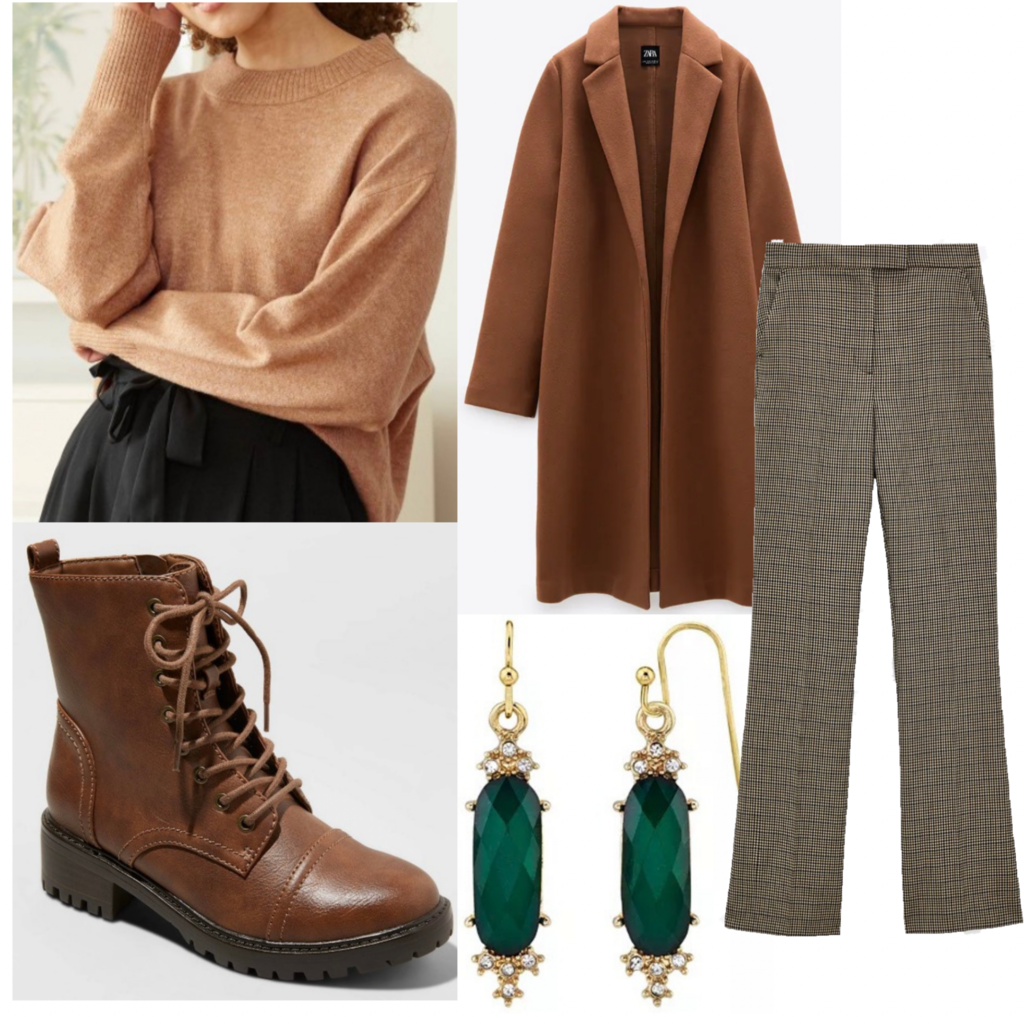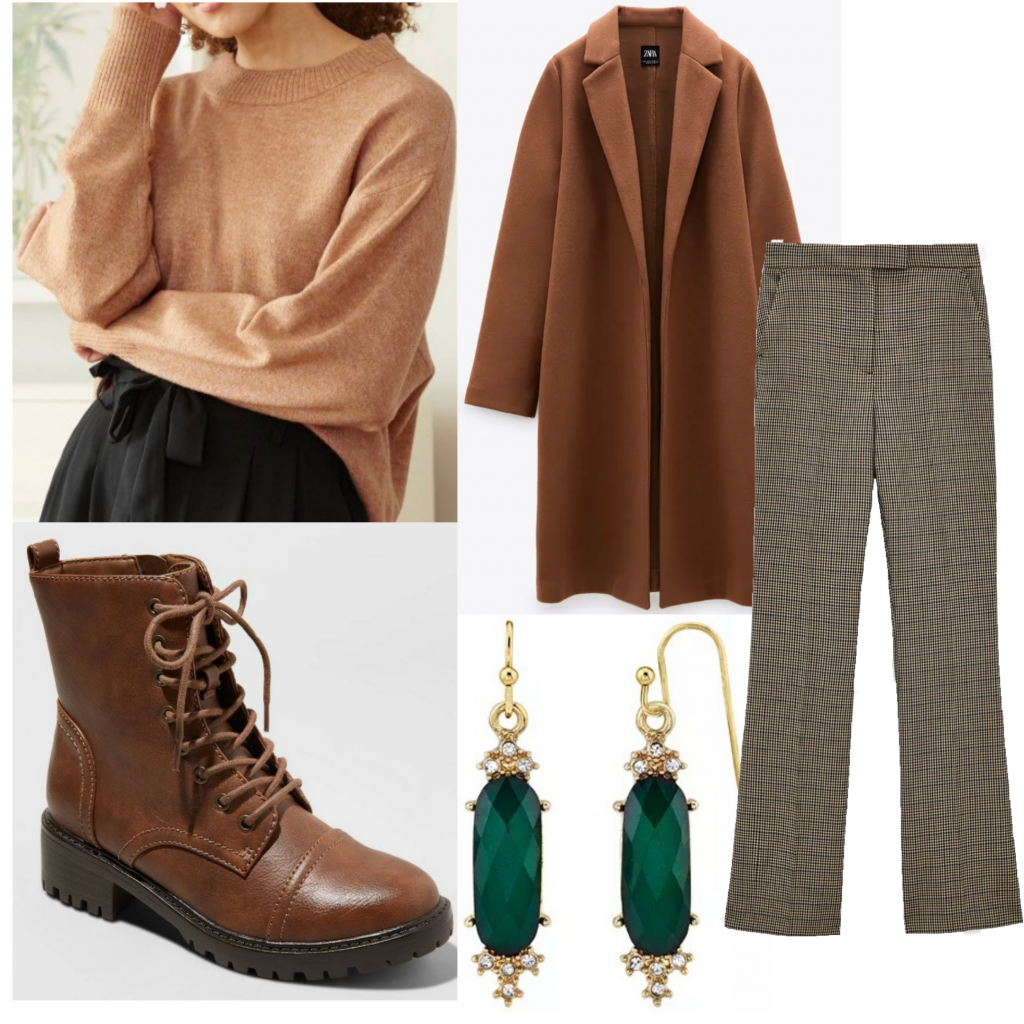 Products: Top, Pants, Coat, Shoes, Earrings
Start this look off with a classic and warm tan sweater. On the bottom, add some brown plaid pants to channel Reid's academia-inspired look. Over the top, this gorgeous camel coat adds some structure to the look and will keep you warm in the coming cold weather.
Brown combat boots are great for running around in the field (on the rare occasion that Reid has to) and add a bit of spunk to the look. A pair of emerald green earrings completes the classiness of this outfit and adds a pop of green!
Emily Prentiss
If anyone knows how to dress on or off the clock, it's Prentiss. She always has the most polished and put-together look, perfect for the BAU team leader. While she does love rocking blacks, she also incorporates a ton of bold jewel tones into her outfits!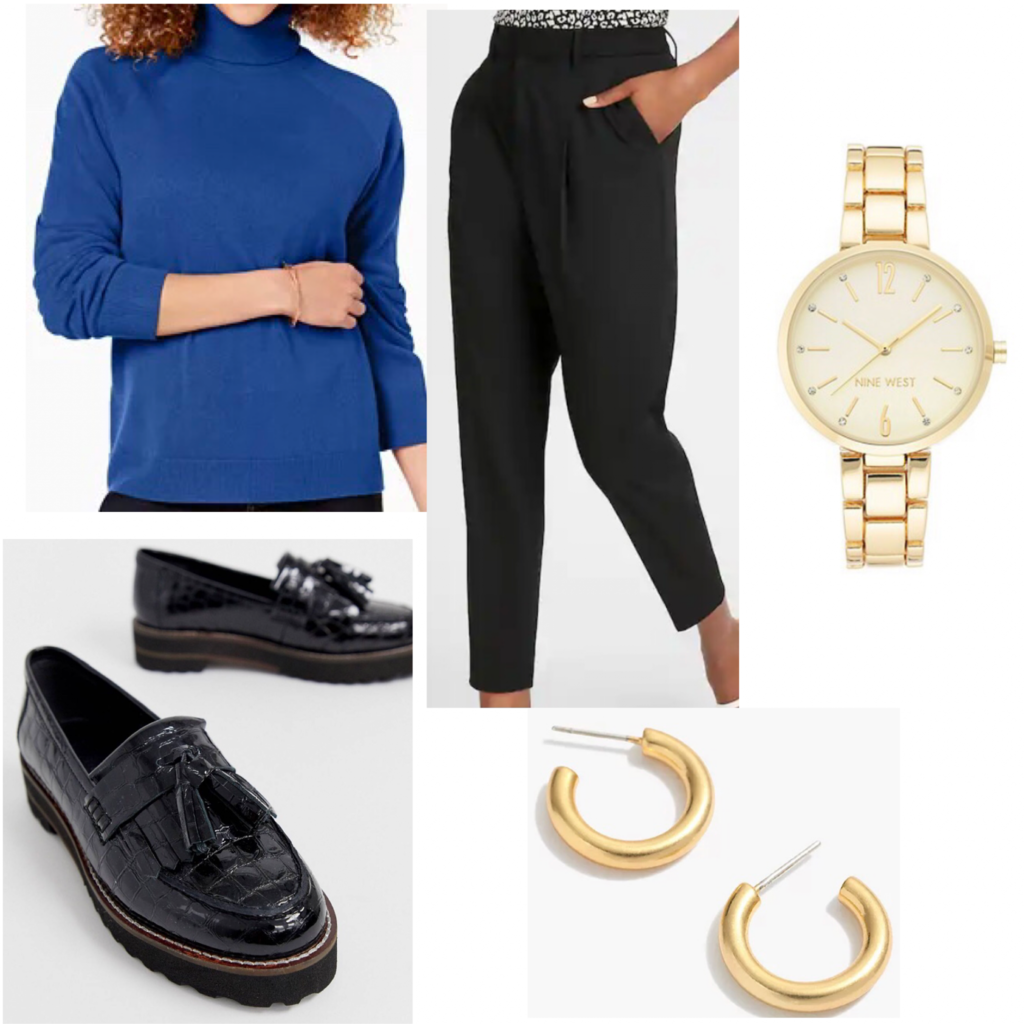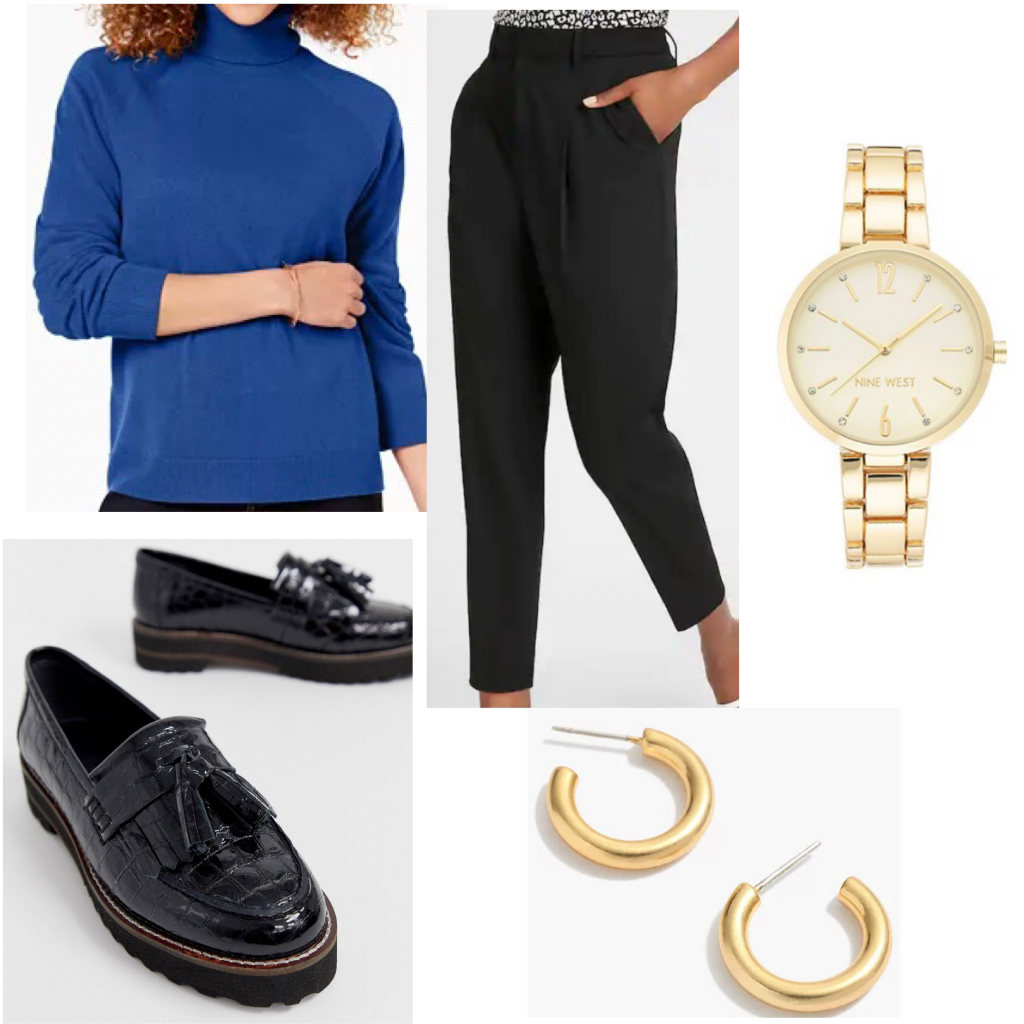 Products: Sweater, Pants, Shoes, Watch, Earrings
Start off your Prentiss-inspired Criminal Minds outfit with a bright cobalt blue turtleneck – she loves the turtleneck shirts! On the bottom, channel that put-together vibe with these tailored black dress pants. Tasseled black loafers are a timeless shoe choice, but can bring an interesting detail to a normal work outfit.
Finally, you'll need some gold accessories to bring this look from day to night, and nail Prentiss's polished versatility. These trendy gold hoops are a great addition to the turtleneck, and a gold watch is a necessary accessory for the team leader!
Derek Morgan
Morgan is our cool guy of the team, and he absolutely owns his look! He's always rocking a v-neck t-shirt and isn't afraid to get casual around the office. His staples include moto jackets, structured pieces, and anything with edge and movement.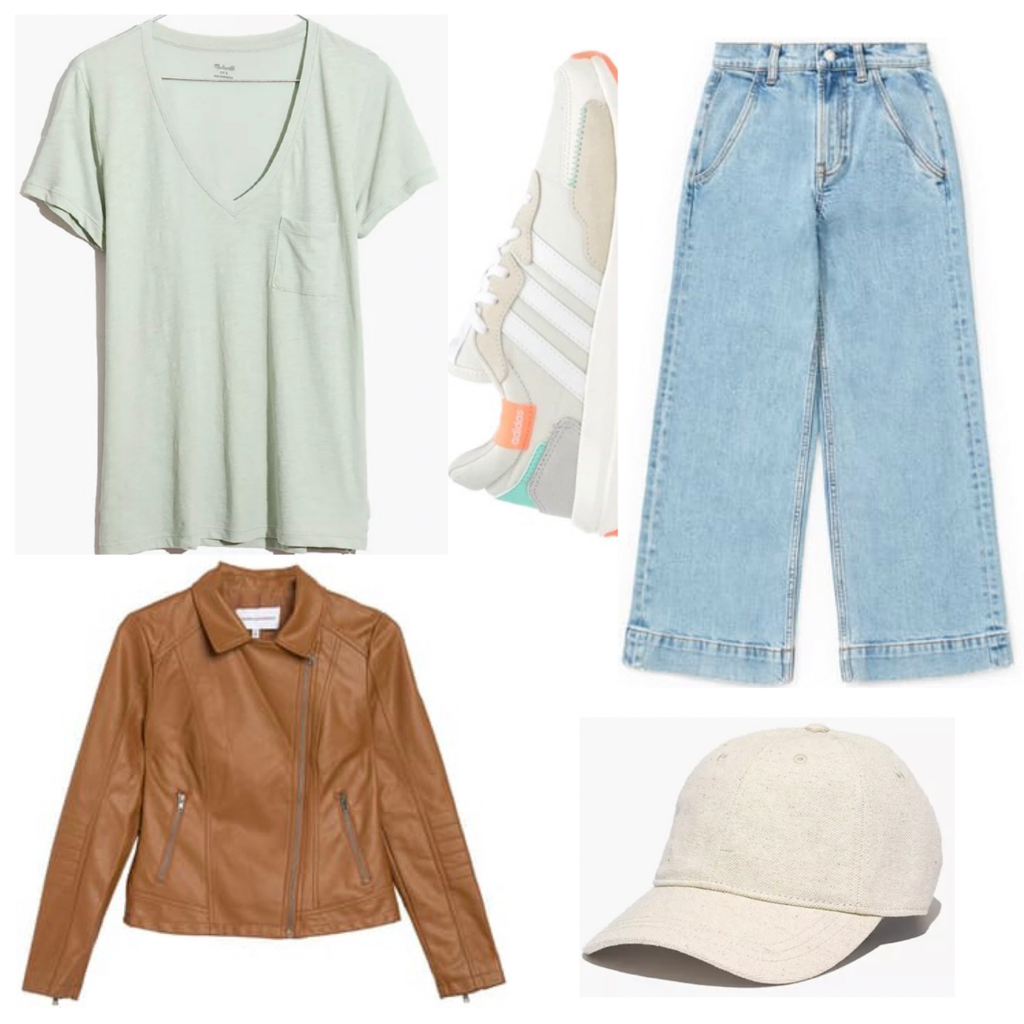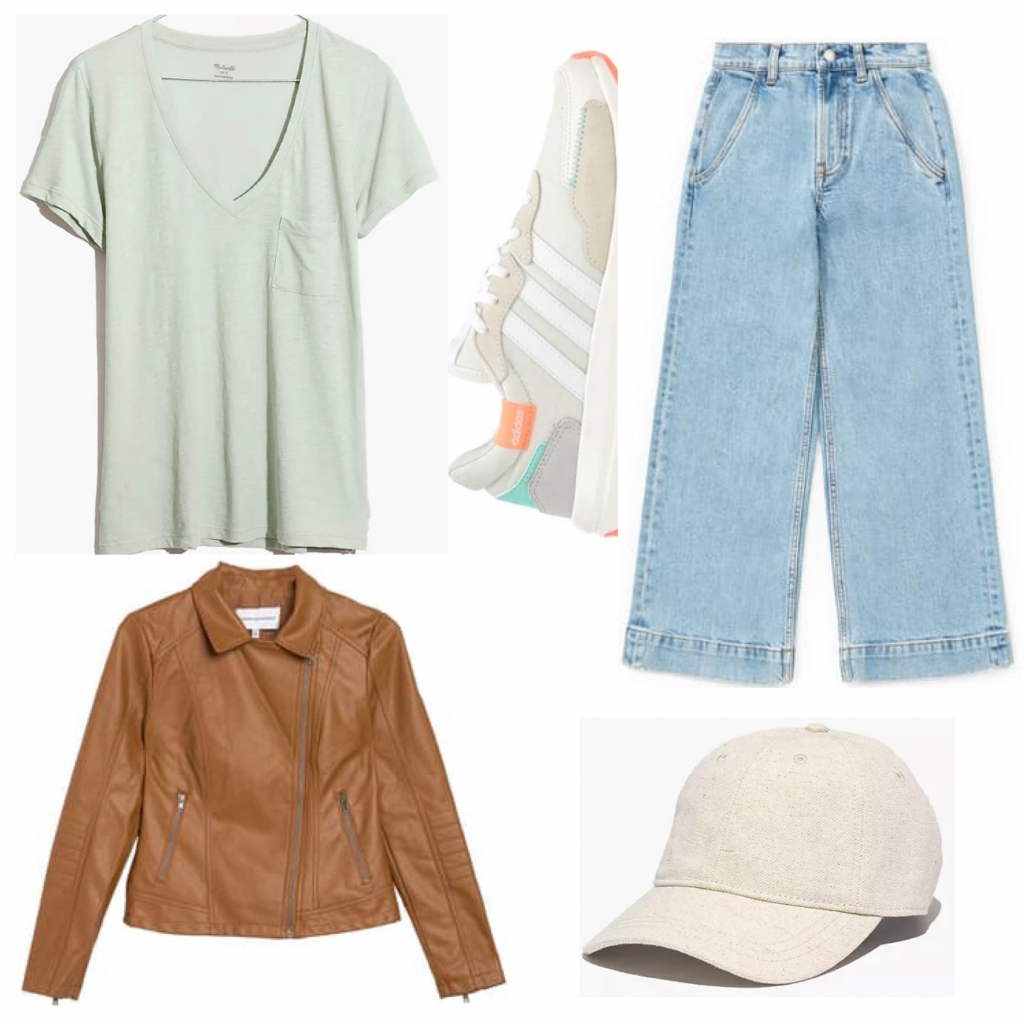 Products: Shirt, Pants, Jacket, Shoes, Hat
Start off this look with a pastel green v-neck shirt for a lighter take on Morgan's ensemble. A pair of fun flare jeans will give you plenty of movement and make sure you're ready for whatever the day brings. To warm you on a crisp day, grab a brown leather moto jacket to show you're still all business.
These super chic Adidas trainers give you that athleisure, model off duty aura and are sure to keep you on the move. Finally, this simple baseball cap is perfect for a bad hair day or an accessory to this pastel look.
What do you think of our Criminal Minds outfits?
Who is your favorite Criminal Minds character? Which look are you going to replicate?
Let me know in the comments!