What's better than lounging on a hot sandy beach, with the sound of waves crashing in your ears?
Lounging on a hot sandy beach with the sound of waves crashing in your ears….while reading a great book!
Beach reads are such an integral part of the beach experience that they encompass everything from your mom's trashy paperback romance to our topic today, young adult fiction. I've picked out the best of this year's offerings because you, dear readers, deserve only the best.
Alex & Eliza
By: Melissa de la Cruz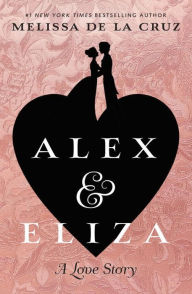 We all know and love Hamilton, the smash-hit Broadway musical so big that the words "smash-hit" and "big" don't even do it justice. If you're as much Hamiltrash as I am, you'll love Alex & Eliza!
Eliza Hamilton is one of my favorite musical characters ever, so to read from her perspective here was so much fun. And, of course, who doesn't love fiery, outspoken, determined Alexander? Melissa de la Cruz brings us all more of the history, characters, and romance we adore.
Seeking Mansfield
By: Kate Watson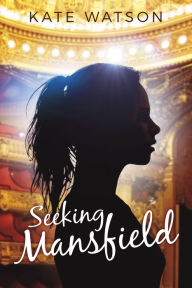 In Seeking Mansfield, a sixteen-year-old girl named Finley Price attracts the attention of teenage movie stars Emma and Harlan Crawford, all while trying to figure out her own feelings for her friend Oliver Bertram and achieve her dream of directing a production at the prestigious Mansfield Theater.
Sound familiar? It should: change up the first names and a few of the details and you have Jane Austen's Mansfield Park. Any Austen adaptation is sure to bring along as many memorable characters, scenes, and relationships as the original, and Seeking Mansfield looks no different.
Daughter of the Pirate King
By: Tricia Levenseller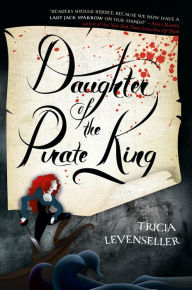 For those who want a read that's a little less sweet and a lot more swashbuckling, Daughter of the Pirate King is for you.
Alosa, the title character, allows herself to be kidnapped by the enemy in order to retrieve a legendary map – but things get complicated when one of her enemies is handsome, clever Riden.
Honestly, I find pirates to be severely underrated. Sure, Pirates of the Caribbean is a popular franchise, but superheroes are more the rage these days. But then, who needs a hero when you have Alosa, the tough, butt-kicking pirate lass who can save herself? Daughter of the Pirate King looks like a fun, adventurous read.
Noteworthy
By: Riley Redgate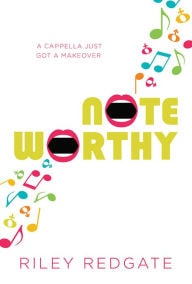 This one's for all of you musical theater geeks out there, especially those of you who know that being an Alto 2, the lowest female voice range, is no fun.
Just ask Jordan Sun, who's once again been left out of her boarding school's theater production. Instead, Jordan decides to audition for the school's a capella group that – uh oh – happens to be all male! Nothing a disguise can't solve, right?
Gender-bending in literature is as old as Shakespeare himself, and Noteworthy looks like a, um, worthy carrier of the trope's torch. Plus, fans of Pitch Perfect are bound to love another sneak peek into the world of a capella.
Eliza and Her Monsters
By: Francesca Zappia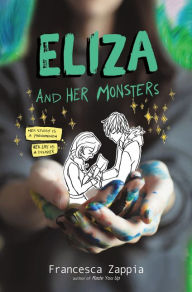 If your favorite parts of summer are Marvel and DC blockbusters and Comic Con, may I suggest the charmingly geeky Eliza and Her Monsters?
Eliza Mirk is an awkward, friendless high schooler – until she's online and becomes LadyConstellation, author of the mega popular web comic Monstrous Sea. When she meets Wallace, a fan of her comic, in real life, things start to unravel, including her anonymity.
One of my favorite YA read of the last few years was Fangirl by Rainbow Rowell, so imagine my surprise and pleasure when I come across another YA novel about a shy, smart girl who's also a brilliant creator and proud nerd. I'm already fangirling over this one and I hope you are too!
What do you think?
Which, dear readers, is your favorite from this list of great beach reads? Have you read any of them already? Comment below to let me know, and please share this article! Until next time, Happy Beach-Reading!