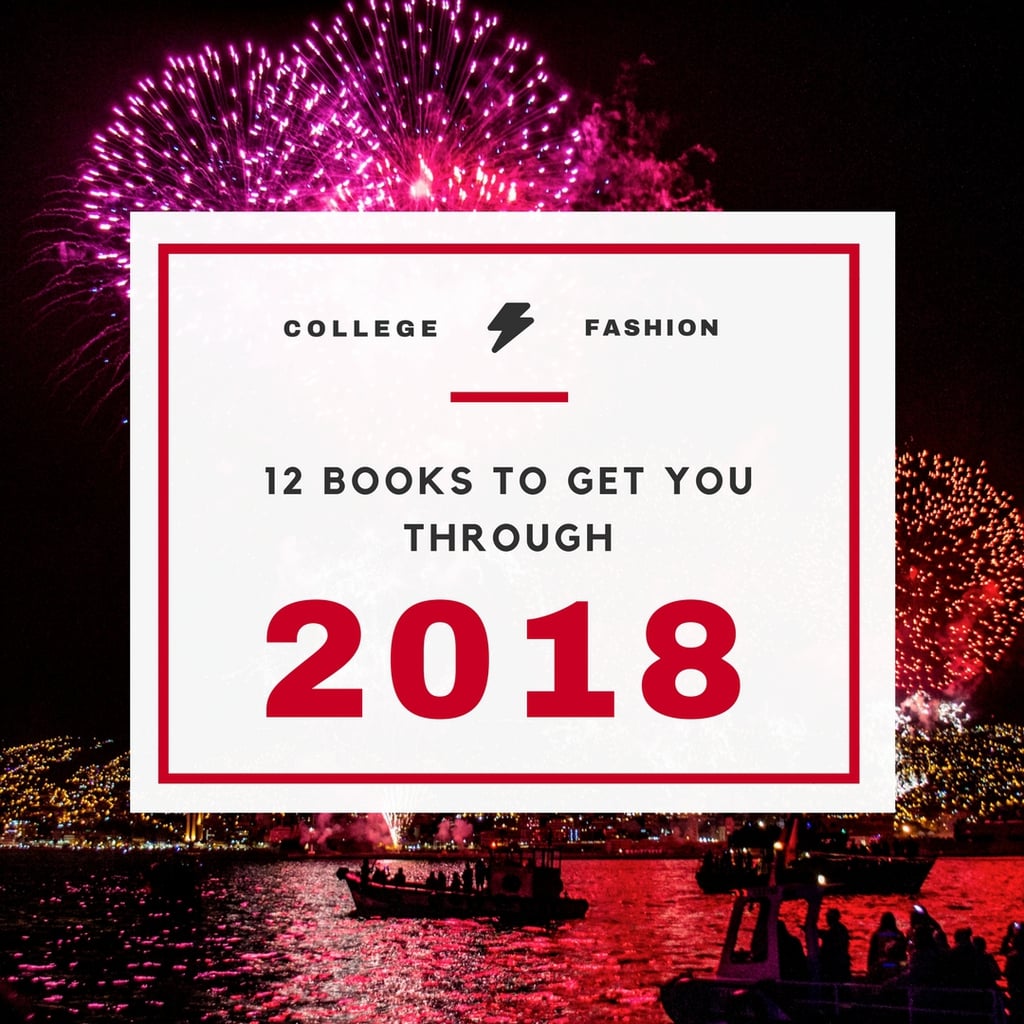 Every December, when I make my new years resolutions, I always vow to read a book a month in the new year.
This always starts out great since by the end of the year, I've usually stacked up a few stories that I've been wanting to read. And with winter break, I have time. Then Spring semester starts.
By April, I've usually run out books to read and have no idea what I want to read next — and no time to figure it out! My resolution ends up thrown in the trash and forgotten about until next December.
I'm sure that many of you have the same problem, especially when the semesters get so busy with projects, constant tests, and presentations. It's hard to read as much as we'd like!
To help myself and you, I've put together a list of 12 book recommendations for the new year — one for every month of 2018!
January: How to Murder Your Life by Cat Marnell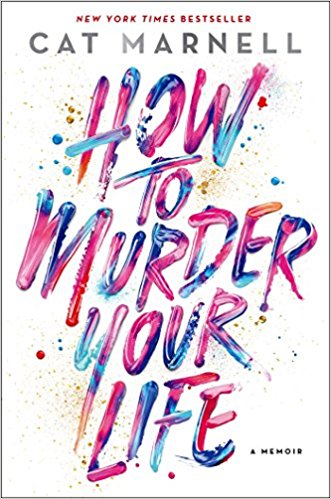 Buy it from Amazon or Indiebound
This is a dark thriller set in the mind of a writer for one of America's top fashion magazines — a writer who has to balance that glamorous lifestyle with her mental illness and drug addiction. The craziest part? It's a true story.
This book tackles issues that are heavily stigmatized in society, but it also takes you through the heroine's radical journey of healing and self-acceptance. It's a page turner and you'll go through it quickly, waiting to see what happens next.
Plus, the cover is to die for.
February: Tell The Wolves I'm Home by Carol Rifka Brunt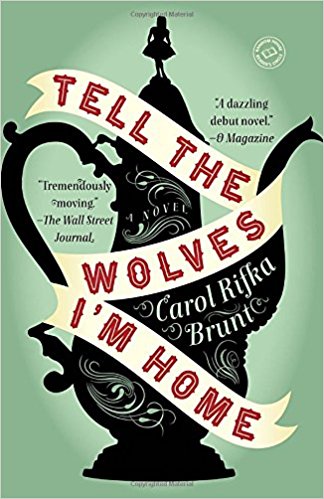 Buy it from Amazon or Indiebound
This heartwarming coming-of-age story centers around fourteen-year-old June Elbus, who has recently lost her uncle, the only person that ever really got her. In the wake of his mysterious death, June finds the help she needs in a stranger that she meets at her uncle's funeral.
Brunt's writing easily pulls at your emotions, wrapping you in the turmoil and adventures of her characters until the very end.
March: Mr. Penumbra's 24-Hour Bookstore Robin Sloan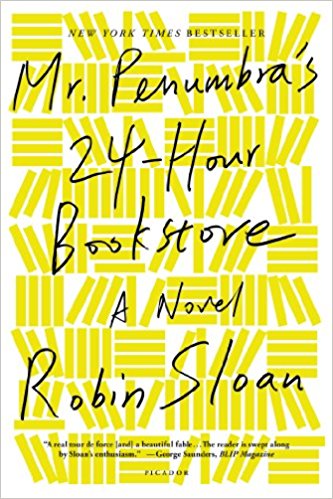 Buy it from Amazon or Indiebound
Mr. Penumbra's 24-Hour Bookstore is Sloan's first novel, but you wouldn't know it from reading it. If you loved The Little Paris Bookshop, or any book about books, this is going to be your new favorite.
The story starts when the main character, Clay, is let off from his normal job and picks up hours at an odd bookstore– a bookstore full of odd clientele with even odder behavior. He and his friends set to work on discovering the shop's secrets, and you'll be enchanted every step of the way as they do it.
April: The Forgetting by Sharon Cameron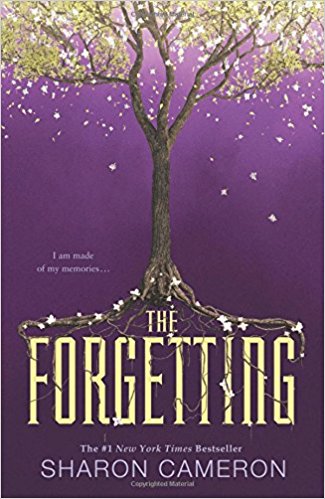 Buy it from Amazon or Indiebound
If you loved The Giver by Lois Lowery, The Forgetting is for you.
In this book of new beginnings, the characters forget every detail of their lives every twelve years. Characters write down what they want to know about themselves, entries that aren't necessarily true, to keep track of who they are and the lives that they lead.
The only person that isn't affected? Nadia, a girl who seems like her city's only hope when a threat arises that no one remembers and that only she (and a handsome man named Gray) can fight.
May: The Nightingale by Kristin Hannah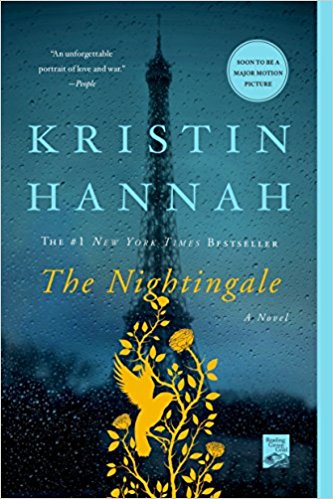 Buy it from Amazon or Indiebound
You've survived finals: Now keep pushing yourself to achieve over the summer! Few things are as inspiring as this book, a tale about World War II and two sisters who put everything they have into fighting the oppression forced upon them.
One sister, Isabelle, works as part of an underground resistance to the Nazis. The other, Viann, works to save Jewish children in German-occupied France.
Both are heroes behind the scenes, reflecting the real stories of women who fought injustice and evil in the '40s and '50s.
June: Difficult Women by Roxanne Gay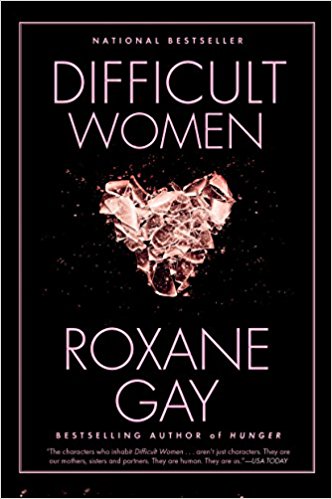 Buy it from Amazon or Indiebound
Delving into lives of luxury and poverty, love and abuse, and privilege and prejudice, Gay narrates the stories of women who couldn't be more different from one another.
In this book, you'll find characters who make your heart ache, who remind you of yourself, and who teach you something about what it means to be human.
July: Bonfire by Krysten Ritter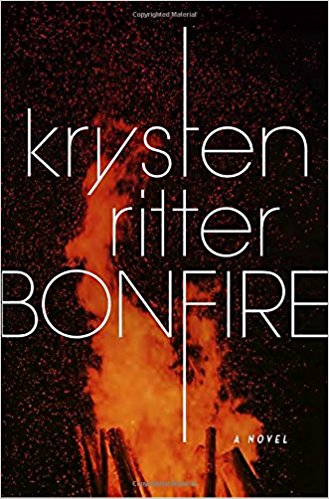 Buy it from Amazon or Indiebound
July's scorching heat makes it the perfect time to introduce this hot novel to your life.
Here, Abby Williams, a big time lawyer, tackles the problem of a plastics company polluting her home town's water supply.
As she starts investigating, the clues start to spin out to connect the company to the disappearances of kids a decade ago, drawing Abby deeper into the mystery.
This thriller will have you hooked from start to finish as Abby finds out what really happened to those kids.
August: Am I Alone Here? Notes on Living to Read and Reading to Live by Peter Orner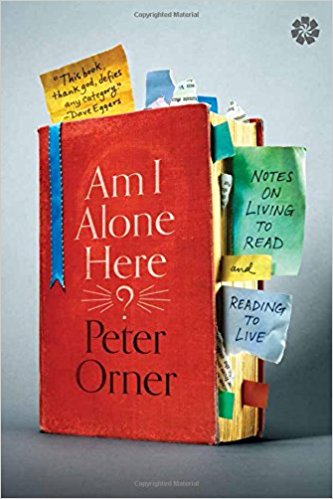 Buy it from Amazon or Indiebound
Every book snob needs to try this book out (and needs to do it before they're swamped with classwork).
The first page starts out with a struggle we all know too well: being surrounded by more books than we'll ever read, skipping prologues and introductions, and the impossibility of explaining what makes a story something that people want to read.
This book is full of witty passages, some all too relatable, and is overall a fantastic way to kick off your semester.
September: It Devours! by Joseph Fink and Jeffrey Cranor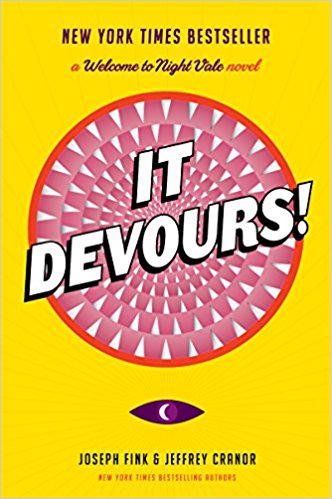 Buy it from Amazon or Indiebound
Calling all fans of Welcome to Night Vale: This is a story of small town living, everyday alien encounters, and floating kittens!
If you haven't checked out the podcast's newest foray into print, now is the time to do it. It's full of mystical twists, heartwarming characters, and assurances that yes, the void does have meaning.
All with complimentary government surveillance to make sure that you're enjoying their book! What a steal!
October: The City of Brass by S. A. Chakraborty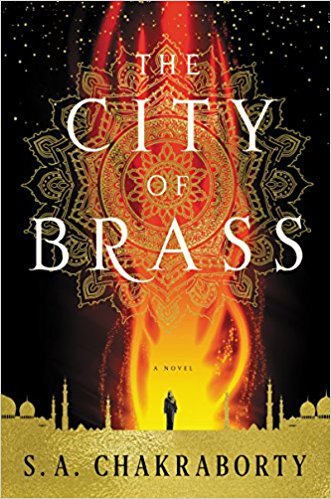 Buy it from Amazon or Indiebound
October, the month of magic and the supernatural, is the perfect time to to curl up with a fantasy book.
This story is set in the Middle East and follows Nahri, a con-woman who doesn't believe in magic… that is, until she accidentally summons a Djinn warrior. The Djinn weaves tales of the infamous city Daevabad, a city of magic, that tempts her to enter its walls.
It's up to Nahri and the Prince Ali (no, not that Prince Ali) to figure out how to 1) keep themselves in one piece in the middle of all of the political games around them and 2) retake the city from its corrupt master.
Warning: this story is super addicting, and you won't be able to put it down once you've started.
November: The Bear and The Nightingale by Katherine Arden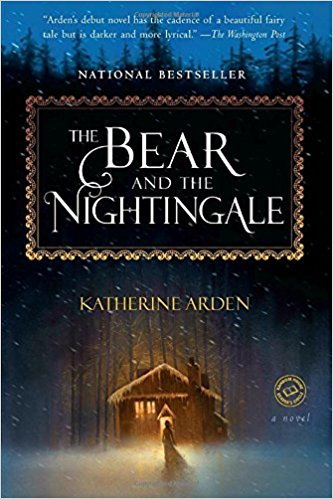 Buy it from Amazon or Indiebound
With the air getting colder as the days go on, we've chosen The Bear and The Nightingale for your November read!
This book, loosely based on Russian fairy tales, shows the life of a girl, Vasilisa, who is left awestruck by the tales of spirit and magic that her nurse tells her. When her father re-marries (and yes, there is an evil stepmother in this book), the girl's stepmother refuses to honor the spirits and causes misfortune to fall upon their village.
Vasilisa is a strong character, resisting the expectations put on her and enchanting readers with her charismatic presence. You'll want to read her story again and again.
December: The City Baker's Guide to Country Living by Louise Miller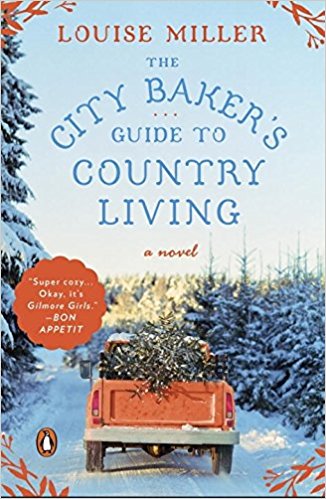 Buy it from Amazon or Indiebound
The City Baker's Guide to Country Living is a heartwarming read that'll fit right into your lazy afternoons during next year's winter break.
The story starts when the main character, expert baker Olivia Rawlings, accidentally sets fire to her dessert and her job in one of Boston's exclusive dinner clubs.
Chasing after a new job offer, she moves to the country, where she learns how to survive small town life. This story has everything you could want: descriptions of sweets that will want to make you run to your nearest bakery, a lovely romance, and the cutest dog ever.
What are your 2018 resolutions? What books are you planning to read?
Tell us in the comments!