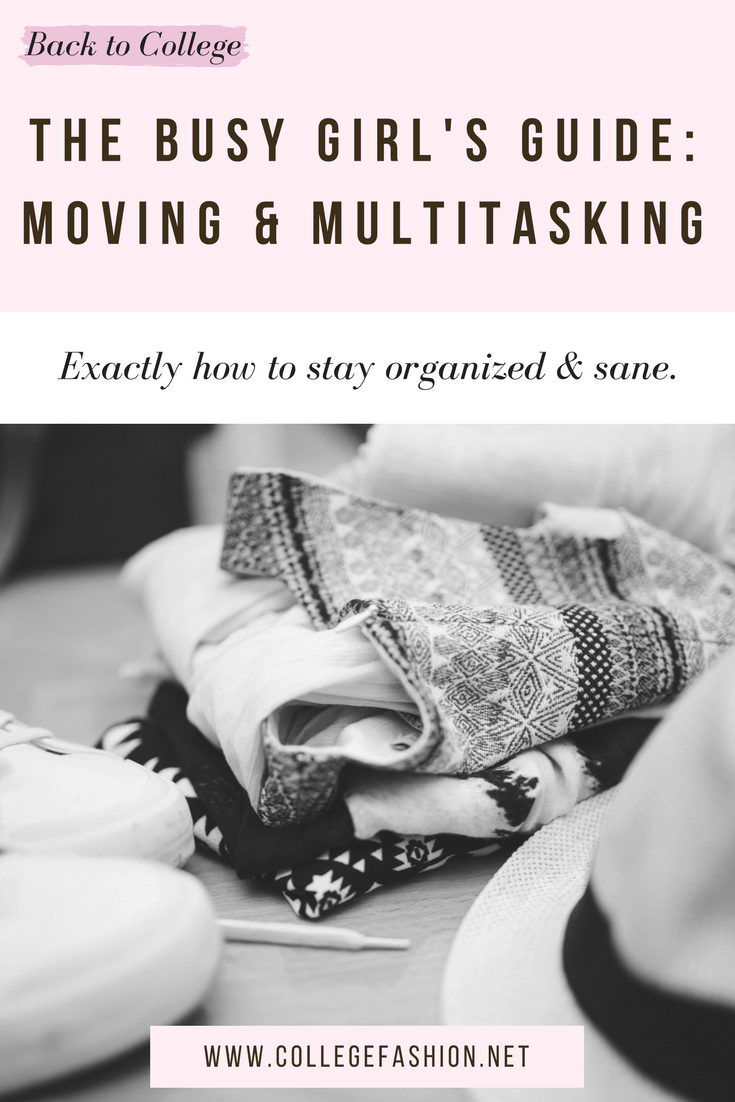 Well, it's August, which means that if you haven't started classes again, you will be soon! For me, this is my busiest time of the year: I'm packing to move back to campus, working as many shifts as I can at my summer job to bolster my savings, all while trying to find time to relax and socialize!
It feels basically impossible to do it all, but trust me, it is possible. You just need to plan a little.
Related reading: The Best Packing Hacks to Make Moving So Much Easier
What to Plan, and How to Tackle it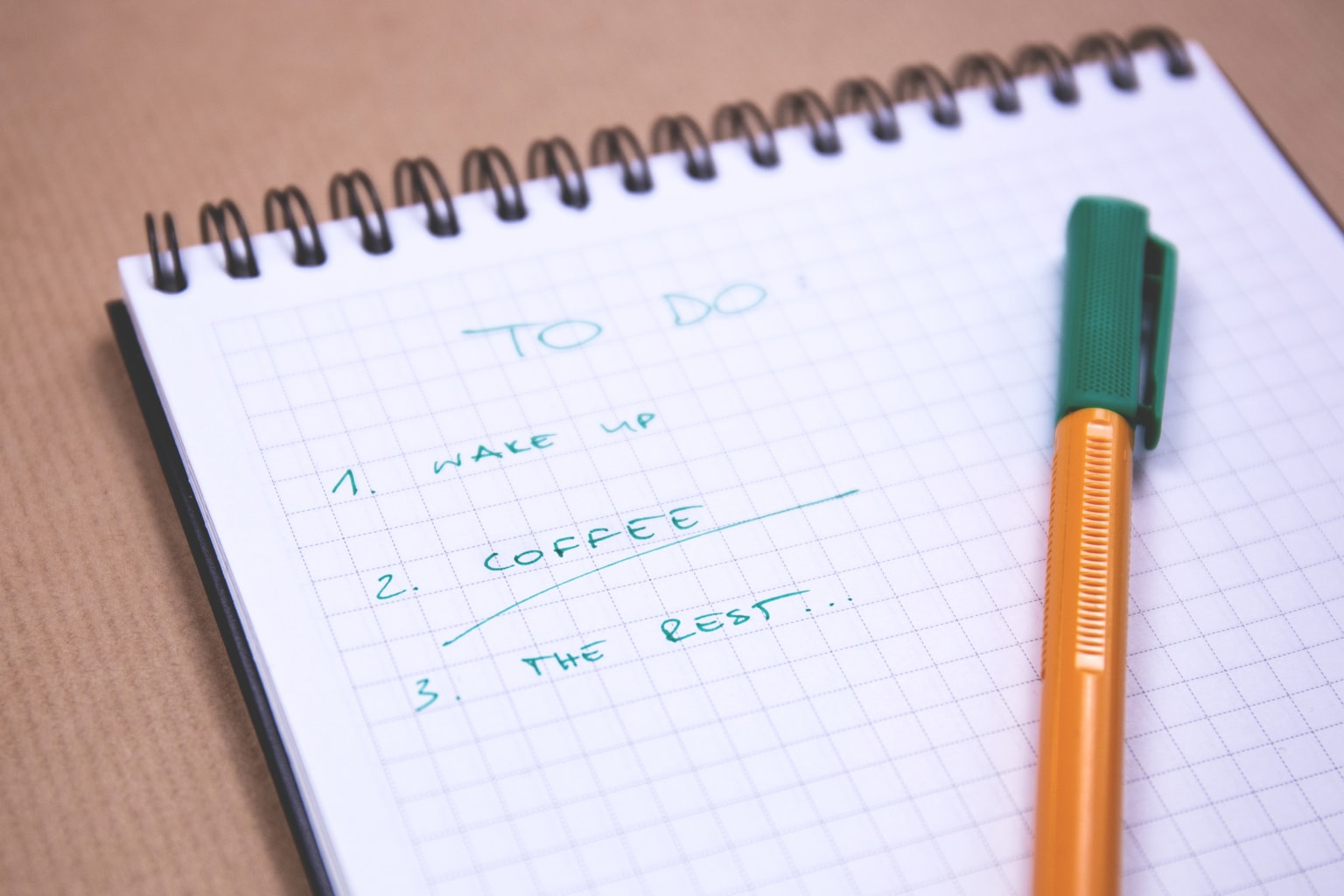 Everyone has their own planning strategy. Some prefer traditional planners; others gravitate more towards bullet journaling. (And then there are those superhumans who can make a mental list and remember everything.)
For me personally, I find making basic "to-do" lists super helpful, especially during busy times like this. It helps me visualize what needs to be done and what has been done, which saves a lot of time in the long run. Plus it's super easy! There's no need to make a new system in your planner — make your list on your phone or in your journal (see: why you should keep a journal in college) and you're all set to go!
What to include on your to-do list can be trickier and really all depends on you. For me, I have each of my work shifts on my list, as well as a goal to pack two totes-worth of stuff every night. A little subset of the to-do list is my packing list so I can keep it on hand and also add to it if I think of anything or cross it off once I pack something!
Again, the way that you go about it is totally up to you, but if you don't know where to start, try a list!
How to Pack While You're Busy
My biggest packing struggle isn't so much as "What do I need to pack?" or "What can I pack that I won't need tomorrow morning?" For me, the biggest struggle is finding the energy to get it done!
After a long day at work or a night out with friends, I don't want to head back to my place and pack — I'd rather sleep or binge watch some shows on Netflix because I earned some free time, dang it! However, I've found a few ways to relax and pack that may come in handy for you too!
The first one is obvious — pair packing with a favorite activity of yours, like listening to music or putting on an episode of a show on Netflix.
I find the music option a bit easier for me: it keeps me on my feet (dancing!) while I pack so I won't feel tempted to sit down or crawl into bed and then just not get back up again. I've packed more than a few totes while trying to do Beyonce's "Single Ladies" dance.
The second one is to FaceTime someone. Yes, seriously.
It can be anyone, really: your grandma, your best friend, your significant other, etc. Tell them that you're packing and that you wanted some company while you do it. I find that it holds me accountable (my friends are fans of calling me out when I'm lazy), and you get some socializing in for the day!
Don't Pack this Outfit (Yet)!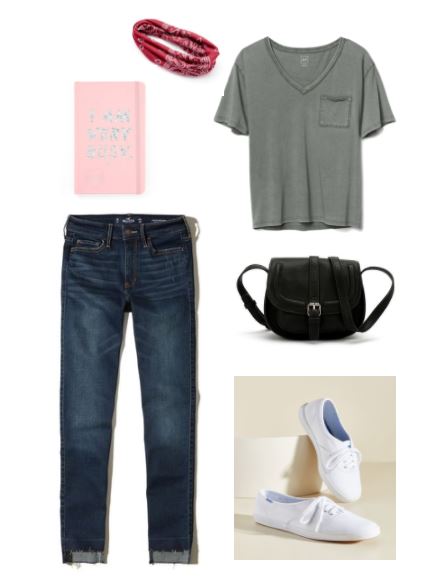 Products: Jeans – Hollister, Shirt – Gap, Shoes – Amazon, Headband – Kohls, Purse – Amazon, Planner – South Moon Under
The day before you move is going to be a hectic one! Between seeing friends and family to maybe even one very last shift at work, you'll be running around like nobody's business! One outfit that can take you from any and all of those tasks will be a lifesaver.
If your job is casual and without a uniform, slip into some nice jeans and a simple top. These closet mainstays are trendy enough that you'll be cute when heading out with friends, but also hardy enough that moving boxes and carrying items up to your new place won't strain them.
The sneakers keep things grounded and comfortable, while the headband is an adorable touch that also keeps your hair out of the way. The bag is useful as it carries the essentials close by, including a planner to keep your travel plans (and lists!) in.
What do you think?
Do you have some busy days ahead of you? How do you stay on top of your schedule like a boss? What are you busy girls up to–and what do you want for tips? Let me know in the comments!