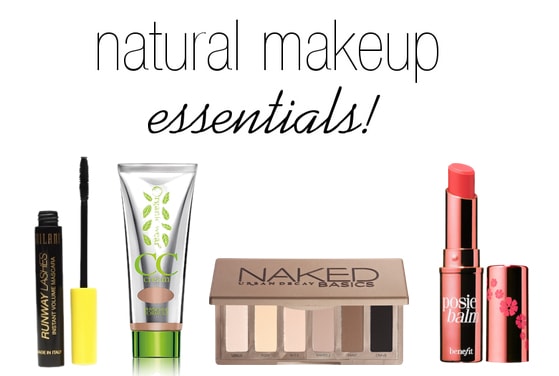 We all have those days where we want to wear minimal amounts of makeup, but still look put-together and polished. I'm not the most comfortable with wearing no makeup (I'm really trying to get more comfortable, I promise!), so for this week's post, I've rounded up the four products I use when I'm trying to go "au naturale" without being 100% natural.
These everyday makeup essentials are a mix of drugstore and high-end products, and most do double-duty, too! Read on to learn more about each product:
Milani Runway Lashes Mascara

$4.49 at Drugstore.com
I never was a huge fan of the Milani line. I found that most of their blushes and eyeshadows were chalky, and their lipsticks too drying. However, this mascara is nothing short of spectacular, and it's less than $5! You only need to apply one coat, and since it makes your lashes so full and dark, it basically eliminates the need for eyeliner.
This might sound weird, but when it dries it kind of feels like you have a hard shell on your eyelashes, which I actually like because it makes my lashes look fantastic. I don't need them to feel soft! Maybe I'm the only one with that belief? Let me know!
Regardless, this is a killer mascara. I'm really happy I picked this one up!
Urban Decay Naked Basics Palette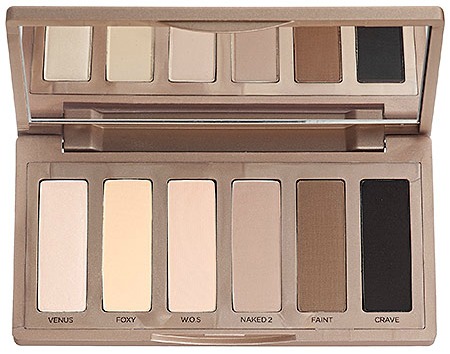 $28 at Sephora
This do-it-all palette byUrban Decay is truly something that you need in your makeup bag, and I don't say that lightly. A smaller (and less expensive!) version of UD's über-popular Naked palettes, it includes six matte neutral eyeshadows that can be used to create a ton of looks.
Here's how I use it for my everyday makeup look: I apply the light color on the far left to my inner corner, "Foxy" all over my lid, and the light brown, "Naked 2" in my crease. With an angled brush, I use the darker brown, called "Faint," to fill in my eyebrows. Sometimes I even use "Venus" as a highlight!
This is the only eyeshadow I take with me when traveling or staying overnight anywhere. It's really all I need! I use this palette every single day of my life, which makes it well-worth the price.
Physicians Formula Organic Wear CC Cream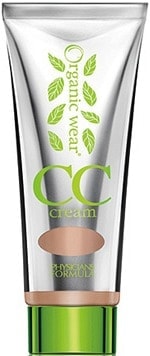 $14.99 at Ulta
I talked about this product in a previous post, so I'm not going to rant about it too much, but I do want to let you know it is still one of my absolute favorites. This product is just so easy and quick to apply!
Depending on your skin needs, you could also use the BB Cream version, but I like Physician's Formula CC Cream because of the higher coverage and the fact that it color-corrects, which is something my skin needs. If you do need more coverage, I definitely recommend a CC over a BB.
I find that if I use this on its own I can skip moisturizer, concealer, and even finishing powder if I'm really rushing, so it gets me out the door faster on busy mornings. Clearly I'm all about multitasking products today. Us busy girls need to save time!
Benefit Posie Lip Balm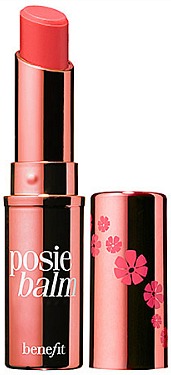 $18 at Sephora
Benefit's famous Posie Tint is now in a balm, and it's a super-moisturizing, sheer light pink balm that's beautiful for everyday wear. There were a lot of mixed reviews about the balm being "too sheer," but honestly, I wouldn't wear this product if it were opaque!
Posie Balm brings color to your lips and just makes your face look more put-together. There are four shades, but I think the one pictured above, called Poppy Pink, is the most wearable. I also love the fact that it's rose-scented – it's one of my favorite scents!
Yes, it's a bit pricey, but if you're someone who doesn't like heavy lipstick or lipgloss, try this balm. You'll be happy you did!
What do you think?
What are your essentials for barely-any-makeup days? Have you tried any amazing new products? Would you like to see more posts like this? Remember to tell us your thoughts by leaving a comment!