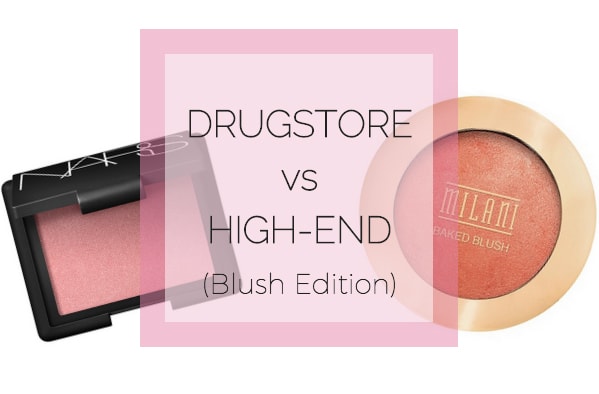 Welcome back to another round of Drugstore vs. High-End! This week I'm comparing two very popular blushes that are designed to give your skin a "lit from within" glow that looks naturally gorgeous and flattering on virtually every skin tone.
Keep reading to see who wins this week's beauty battle!
In this corner: Milani "Luminoso" Baked Blush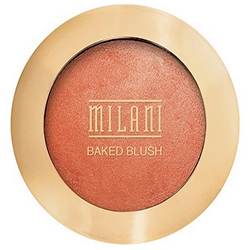 Price: Around $7-$8
This vegan baked blush from Milani is regarded as one of the best NARS "Orgasm" dupes available from the drugstore.
This blush has an incredibly buttery and silky application and can be built up for bolder looks or applied lightly for a gorgeous "I woke up like this" glow. The packaging is light and plastic with an extra compartment at the bottom which includes a mirror and mini travel brush.
And in this corner: NARS "Orgasm" Blush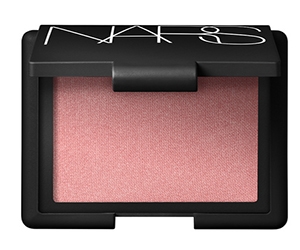 Price: Around $30
This blush from NARS is one of their most popular items, and with a 4.7 out of 5 star rating on Sephora's website, it's clearly a stand-out product.
This peachy pink blush is infused with golden shimmer that adds a healthy glow to your skin rather than sparkle, and is the perfect choice for even the most natural or glam looks. The matte black packaging is flat, sturdy, and includes a mirror, which makes it a perfect choice for a travel makeup bag.
Swatches: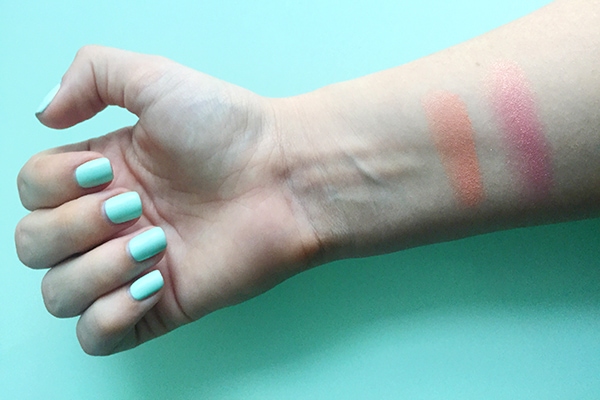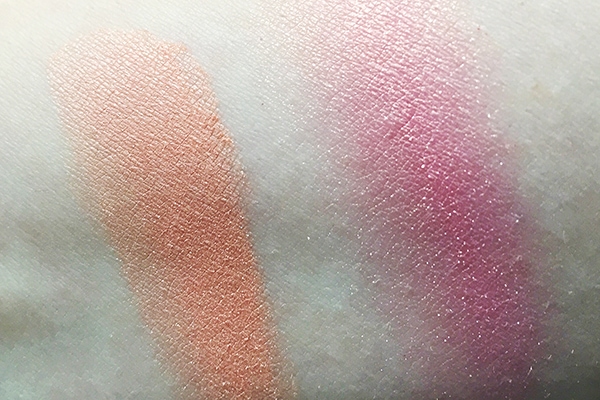 "Luminoso" has a peachy/coral undertone while "Orgasm" is more of a shimmery pink. Despite their differences, both blushes reflect light beautifully and help to brighten and add a natural glow to the skin. "Orgasm" is more pigmented, but doesn't apply as smoothly as "Luminoso".
The Champion: Milani "Luminoso" Baked Blush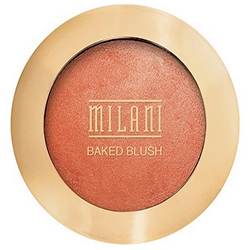 While I'm a big fan of both products, I have to say that Milani's "Luminoso" is one of my all-time favorite blushes. I'm in love with how glowy and healthy it makes my skin look, and the application is absolutely effortless. "Orgasm" is a great product, too, but $8 versus $30 is a huge price difference for two items that have such similar results.
"Luminoso" is the only product I own from Milani, but all of their baked blushes have amazing reviews, so I'll definitely be purchasing more of them in the very near future. Do yourself a favor and give them a try!
Thoughts?
Thanks for reading! Have you tried these products? What do you think of them? Share your reviews and thoughts in a comment below and come back soon for another edition of Drugstore vs. High-End!