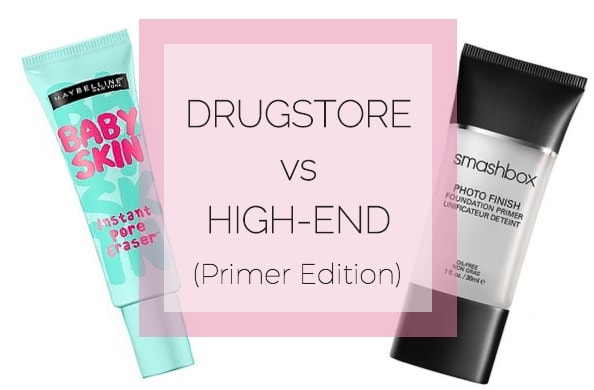 When I was a high school student, I couldn't care less about makeup, and I especially didn't give a second thought as to whether or not a product came from the drugstore or a department store.
Fast-forward to today, where I can't enter a Walgreens, Target, Sephora, or Ulta without doing a happy dance and spinning through the beauty aisles like a Disney princess. As much as I've grown to love the feeling of a really nice high-end foundation or blush, I truly believe that nothing beats a quality product at a drugstore price.
This week I'm comparing two primers that are incredibly different in price, but promise similar (if not identical) results. Let's get ready to rumble!
In This Corner: Maybelline Baby Skin Instant Pore Eraser Primer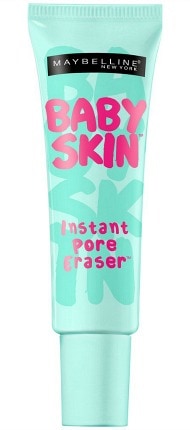 Price: Around $4-$7 (.67 oz)
I'll start off by saying that Maybelline is, without a doubt, my all-time favorite drugstore cosmetics line. I can't decide if it's due to their super-cute packaging, or their long-standing and trustworthy reputation, but I'm hooked either way.
This primer is clear, fragrance-free, and promises to "blur" the appearance of pores, as well as help your makeup last longer and look better throughout the day. I applied it with my fingertips and concentrated on the parts of my face where my pores are the most visible (around my nose, my forehead, and my cheeks).
I instantly fell in love with how smooth this feels as you blend it into your skin. Although it initially has a gel-like texture, it transforms into a soft and silky finish once applied.
After applying foundation, under-eye concealer, and powder to the areas where I used Baby Skin, I could tell that the primer had a blurring effect on the texture of my skin. I can't say that it's a miracle worker, but I'm definitely impressed with the results considering that it came from a drugstore.
As far as lasting power goes, I can happily report that my makeup did not feel like it was melting off my face all day, which is really saying something coming from a Nashville girl (our humidity here is #cray).
And in This Corner: Smashbox Photo Finish Foundation Primer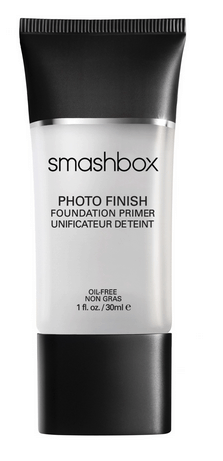 Price: Around $16 for travel size (0.5 oz) , and around $36 for full size (1 oz)
While I've experimented with a couple of products from brands such as Benefit, Urban Decay, Lorac, and Tarte, I was completely new to Smashbox before trying this primer out. It's listed as one of the top customer rated products on Ulta's website, so I was super-excited to see what all the fuss was about.
Like the Baby Skin primer from Maybelline, this product starts off as a clear gel that's both fragrance and oil-free. While testing both of these products, I applied one primer to one half of my face, and the other to the opposite side; and with this primer I noticed that it was slightly less silky on the skin than the one from Maybelline, but it still felt great overall.
As for my pores, I don't think this primer does quite as good of a job at minimizing them as the Baby Skin primer does, but the difference between the two is so slight that it's practically impossible to spot unless you compare them very, very closely.
The Champion: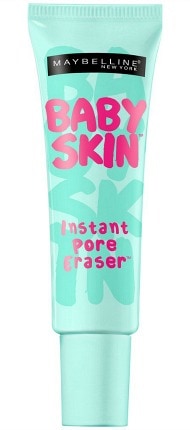 Although these two products practically yield identical results, I would have to name the Maybelline Baby Skin primer as the winner; simply because it's so much cheaper than the one from Smashbox.
After wearing each primer on opposite sides of my face all day, my makeup looks and feels exactly the same on both sides– and it feels good! I have pretty oily skin, so I was impressed with how both products extended the wearability of my makeup without causing excess shine, irritation, or oil.
What did you think?
Have you tried either of these products? If so, what was your experience with them? Leave a comment below to share your thoughts, and be sure to check back next week for another Drugstore vs. High-End beauty battle!