This post may contain affiliate links, which means we may receive a commission if you purchase through our links. Please
read our full disclosure here
.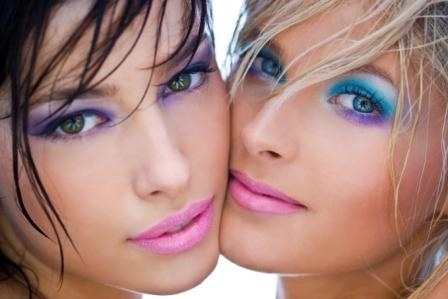 Summer is the perfect season to add a fresh pop of color to your makeup regime. Whether it's worn during the day or night, bright, colorful eyeshadow can make a statement and help your eyes stand out. But don't worry: brightly-colored makeup does not have to look clownish. It can definitely look sophisticated and fun but it's all about choosing the right color and toning down the rest of your makeup to balance it out.
I absolutely love experimenting with different eyeshadow colors. To me, that's the most fun thing about makeup! So here are three of my top picks for fun summer eyeshadow colors that will add a bit more spunk to your summer look.
1. Turqouise Blue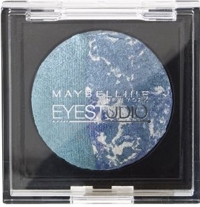 Maybelline Eye Studio Duos in Tantalizing Teal – $5.99
Turquoise is one of the hottest colors for Summer 2010. Ironically, it's a color that most people used to avoid in eyeshadow for fear of looking tacky, and for good reason: blue eyeshadow can be frightening for most people; especially those who, like me, tend to stay in the neutral color zone.
But a pop of bright blue can easily add a sultry effect to a simple silver/black smokey eye. You don't have to use blue all over the eye to get this effect. If you want to add a pretty pop of color, just apply this eyeshadow on your water line instead of black eyeliner. It will add a fun burst of color that is funky yet still sophisticated and subtle.
2. Purple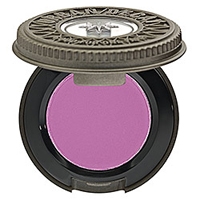 Urban Decay Eyeshadow in Purple Haze – $17.00
Purple eyeshadow is universally flattering on all skin tones and eye colors, so it's one shade that I think every girl should try. In addition, purple is such a versatile color: it it can be added to any color combination and still look classy.
I absolutely love Urban Decay for their selection of fun, vibrant eyeshadows, and their Purple Haze shade is the perfect color to make your eyes stand out. Wear it all over your lid or as a liner, then just rock a simple black or white dress, and you will for sure catch everyone's attention in a good way.
3. Green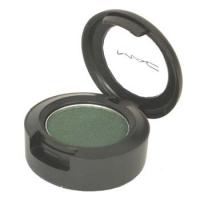 MAC Eyeshadow in Humid – $14.50
If you're uncertain about which bold color to add to your summer look, then I highly suggest trying out this gorgeous green shade. Green eyeshadow is such a flattering color that works on most skin tones, and goes well with other earth-toned eyeshadow colors like brown and gold.
If you're truly to afraid to add a bold color like purple or blue to your makeup, try green. It still adds a different color effect but isn't as scary or extreme as blue and purple. As a bonus, the MAC shade I chose is shimmery (visit the link above for a more accurate color swatch), so it will sparkle in the summer sun.
Your thoughts?
What color of eyeshadow do you wear during the summer? Do you prefer bold colors or stick to simple neutrals? Which bold shade will you rock this year? I absolutely love eyeshadows so I would love to hear all of your suggestions! Let me know what your favorite shades are!