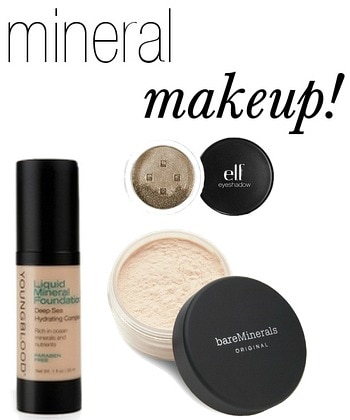 Since warmer weather is quickly approaching (thank goodness!), my skin is doing that weird thing where it's not sure what type of skin it wants to be. Some days it's incredibly oily and other days it's so dry that I can't even use setting powder. So, what do I use to help my skin? Mineral makeup.
About two years ago, I started on my quest for the perfect mineral foundation. My first choice was Bare Minerals, mostly because it was all over TV. They had so many advertisements during my favorite shows, and these advertisements claimed to "hydrate, rejuvenate, and balance" skin. Obviously, those are three things that you want any skincare product to do.
I was skeptical at first, but now I'm obsessed with all things mineral! Read on to find out about three of my favorite mineral makeup products.
bareMinerals Original Foundation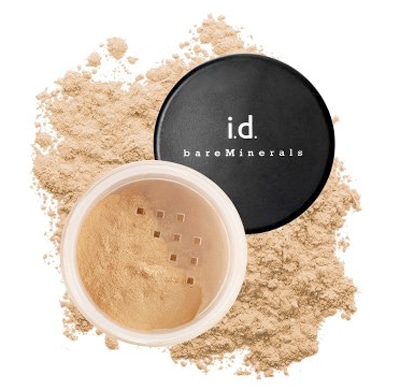 $27 at Sephora
As I mentioned earlier, since they're all over TV, these foundations are incredibly hyped up. However, if you have the right skin for Bare Minerals foundations, they're incredible. This foundation provides full coverage, completely eliminates redness, evens your skin tone, and lasts all day. A word of warning though: if your skin isn't moisturized or primed, then they will be difficult to apply.
On the packaging, it says "swirl, tap, buff." Those are all the instruction Bare Minerals gives you. At first glance, you're probably thinking, "What does that even mean?", but I'm here to help!
Basically, what I do is I use a pretty dense brush. I tap the product into the lid, tap the brush on the product, and tap the excess off. I don't suggest swirling the brush in the minerals, since the product gets stuck in the top of the brush where you won't use it. If you just tap the product, it will stay on the brush where you can actually use it!
While it's not the "recommended" brush (if you want to see that one, it's here), my absolute favorite brush to use with this product is thePrecision Face Brush by Bare Minerals. I'm not sure why this isn't the recommended brush, because it's the best thing ever! It's so soft, yet so dense. I've had it for a month and the bristles haven't fallen out once! I highly recommend using the Precision Face Brush with the Bare Minerals foundation.
e.l.f. Mineral Eyeshadow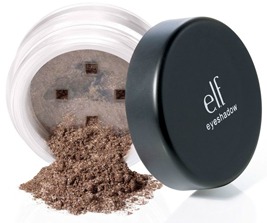 $3 at eyeslipsface.com
I absolutely love e.l.f.'s blushes and bronzers, so when I saw these beautiful mineral eyeshadows I had to give them a try. And at just $3, I couldn't resist picking out more than one! These are great as an all-over shadow, but I also like using the one pictured above, called Confident, in my crease.
These can get really messy, so I suggest keeping them flat and not stashing them in a makeup bag, since the product can collect in the top and cause a huge mess. Otherwise, I love these! The price is perfect, so you can pick one of these up to go with a specific outfit or for a holiday. The color payoff for most of the shades isn't mind-blowing, but for a lot of drugstore makeup, that's my main complaint.
Youngblood Mineral Cosmetics Liquid Mineral Foundation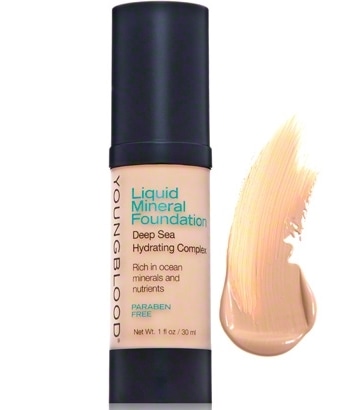 $36 at Amazon
I recently went to New York for a conference, and while I was there, I had to take a quick trip to Henri Bendel. I was swayed into sitting down with a makeup artist and letting her do my makeup. The makeup she used was called Youngblood. I had never heard of this brand before, but I gave it a try. I was amazed at how my skin looked. Seriously, it looked perfect. No traces of acne scars, bumps, redness – anything.
This foundation, the Liquid Mineral Foundation, is formulated with "reduced salt" sea water, and over 20 sea minerals. It keeps your skin hydrated, and lasts all day. Yes, it's a little pricey, but a little goes a long way with this full-coverage foundation, so you'll be able to use it for a long time.
The formula is just incredible, and I was so impressed by the finish and the way my skin looked after using it. I'm always looking for the next best foundation, and this might be it.
What do you think?
What do you think of mineral makeup? Have you tried any of these ones, or do you have favorites you want to share? Let me know in the comments!