This post may contain affiliate links, which means we may receive a commission if you purchase through our links. Please
read our full disclosure here
.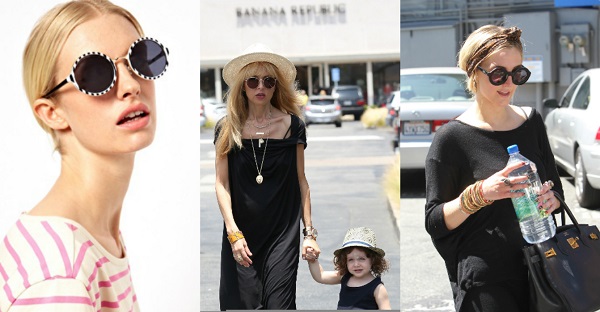 Photo Credit: ASOS, Celeb Photos via Pacific Coast News
Prepare yourself: as soon as you get your hands on a pair of round sunnies, you'll love them so much that you may just start wearing them at night. Round sunglasses are super, super hot for summer 2013. Although their circular shape tends to look best on those with heart- or square-shaped faces, they are definitely worth checking out no matter what your face shape.
If you're a little nervous about channeling John Lennon, just remember what an incredible trendsetter he was in every aspect of his life. You can be, too, so get out there and find some round sunnies!
We 'rounded up' (get it?!) the best budget buys for your shopping pleasure…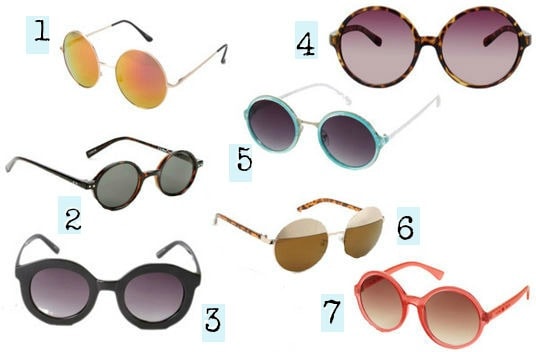 Product Information: 1 – Forever 21, 2 – Urban Outfitters, 3 – Forever 21, 4 – Target, 5 – Topshop, 6 – Urban Outfitters, 7 – Topshop
Would you wear round sunglasses?
We want to know! Leave us a comment below and tell us if you'd rock this accessory. Which style above is your favorite? If you're not a fan, why not?