There are so many fabulous trends for this Spring/Summer 2018 season from vibrant, bold colors to mixed patterns and so on, but one trend in particular is a definite favorite on campus: Sneakers with everything.
You might say, "Sneakers? Aren't those just a classic wardrobe staple, not a trend?" To that, I say yes, but no. In the past, sneakers have been associated with casual activewear, but this season, sneakers can be worn with all different outfits. Also, we're talking specific sneakers here: The sneakers of 2018 are slip-ons, platforms, "dad sneakers" and "gum soles," all of which took over the runways during fashion week. Color-wise, anything goes: We're talking classic sneakers and statement sneakers, all white sneakers or bold colored embroidered sneakers, so pick your poison.
Sneakers are versatile, but can be worn in the wrong way, too. So what's the perfect outfit combination involving some fabulous, stylish sneakers?
Here are 6 outfits incorporating the Spring/Summer 2018 sneaker trends with looks perfect for everything from a simple casual/cute occasion to an active, sporty day. Sneakers are life.
Outfit #1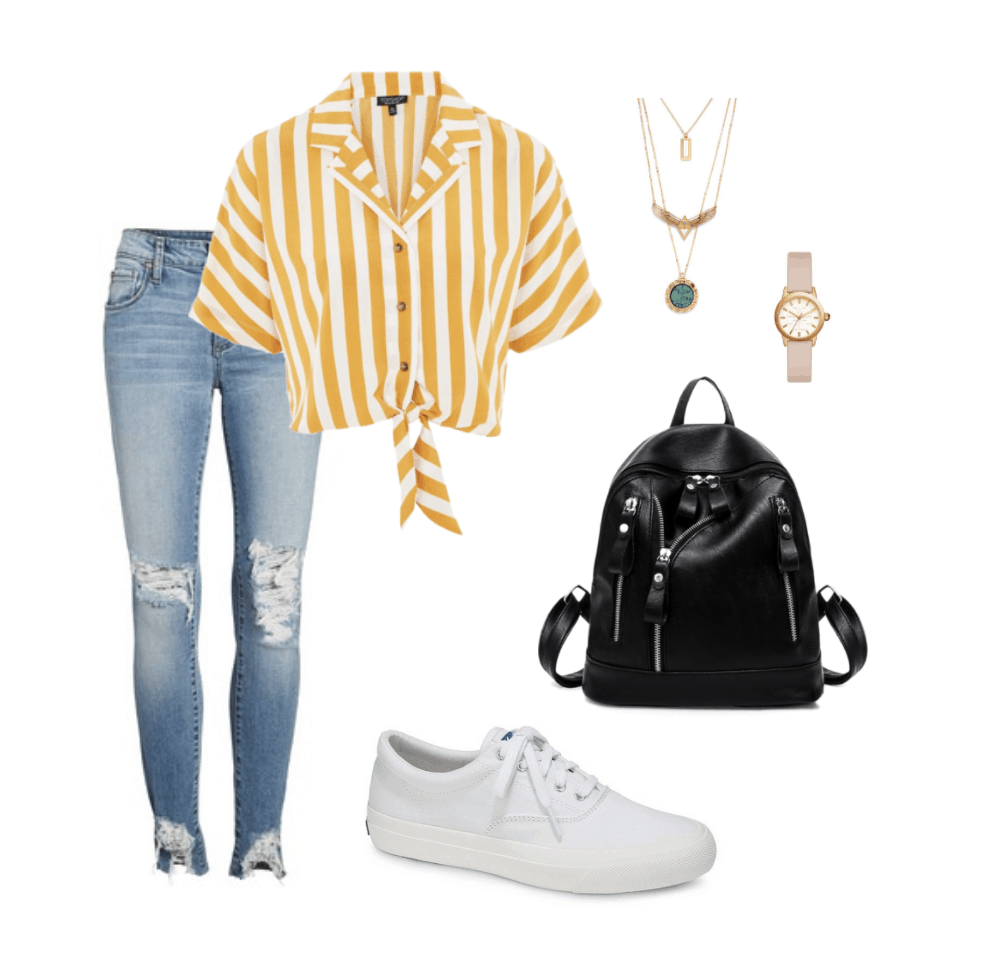 Products: Jeans – Nordstrom, Top – Topshop, Necklace – Make Me Chic, Watch – Topshop, Bag – Nads Shoes, Sneakers – Keds
For those "casually cute" occasions, white sneakers are a trendy go-to. Simple white sneakers are a wardrobe must-have. Pair these sneakers with about any outfit and you'll be looking simply stylish.
Outfit #2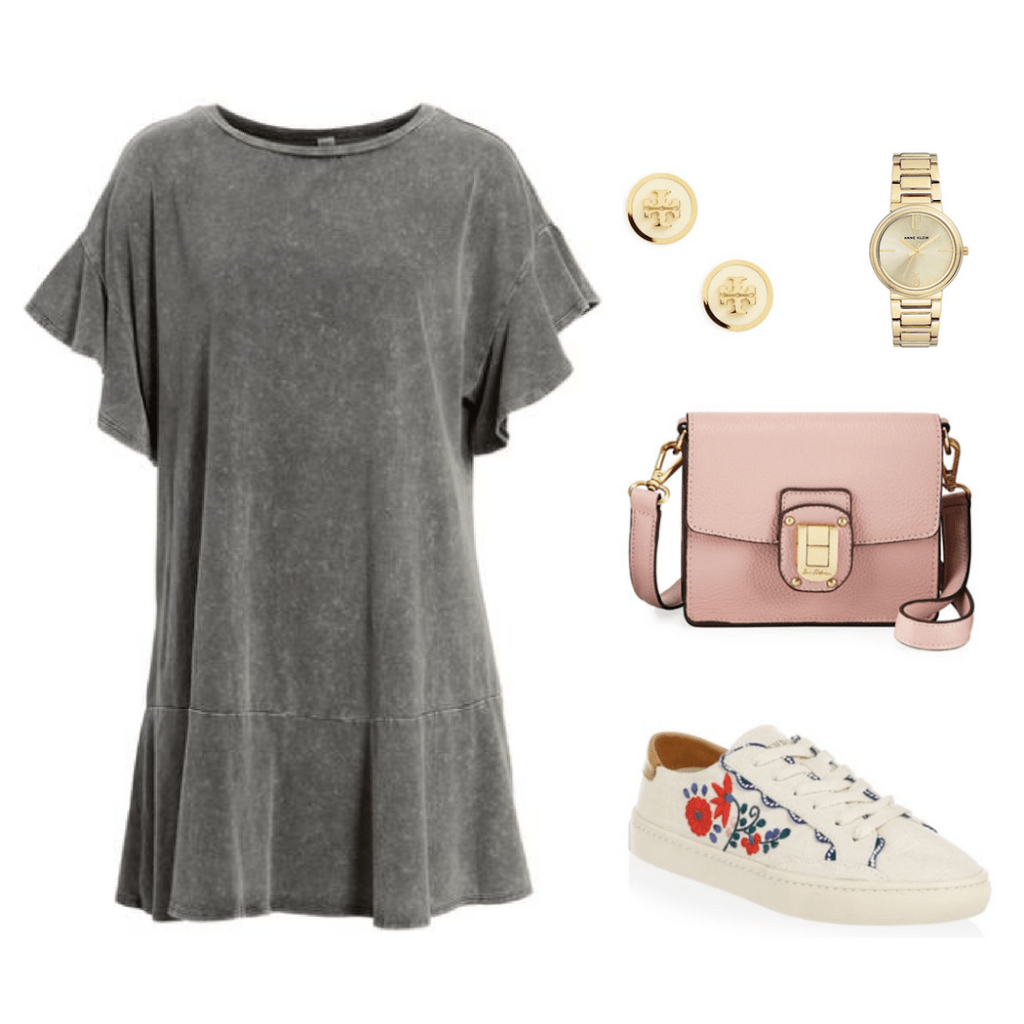 Products: Dress – Nordstrom, Earrings – Nordstrom, Watch – Belk, Purse – LastCall, Sneakers – Nordstrom
Accessorizing with embroidery is simply chic and totally on-trend. This outfit screams simple and stylish. With the casual yet cute dress and the embroidered sneakers, you will strut with style. Embroidered sneakers take an outfit from cute to absolutely hip and sleek.
Outfit #3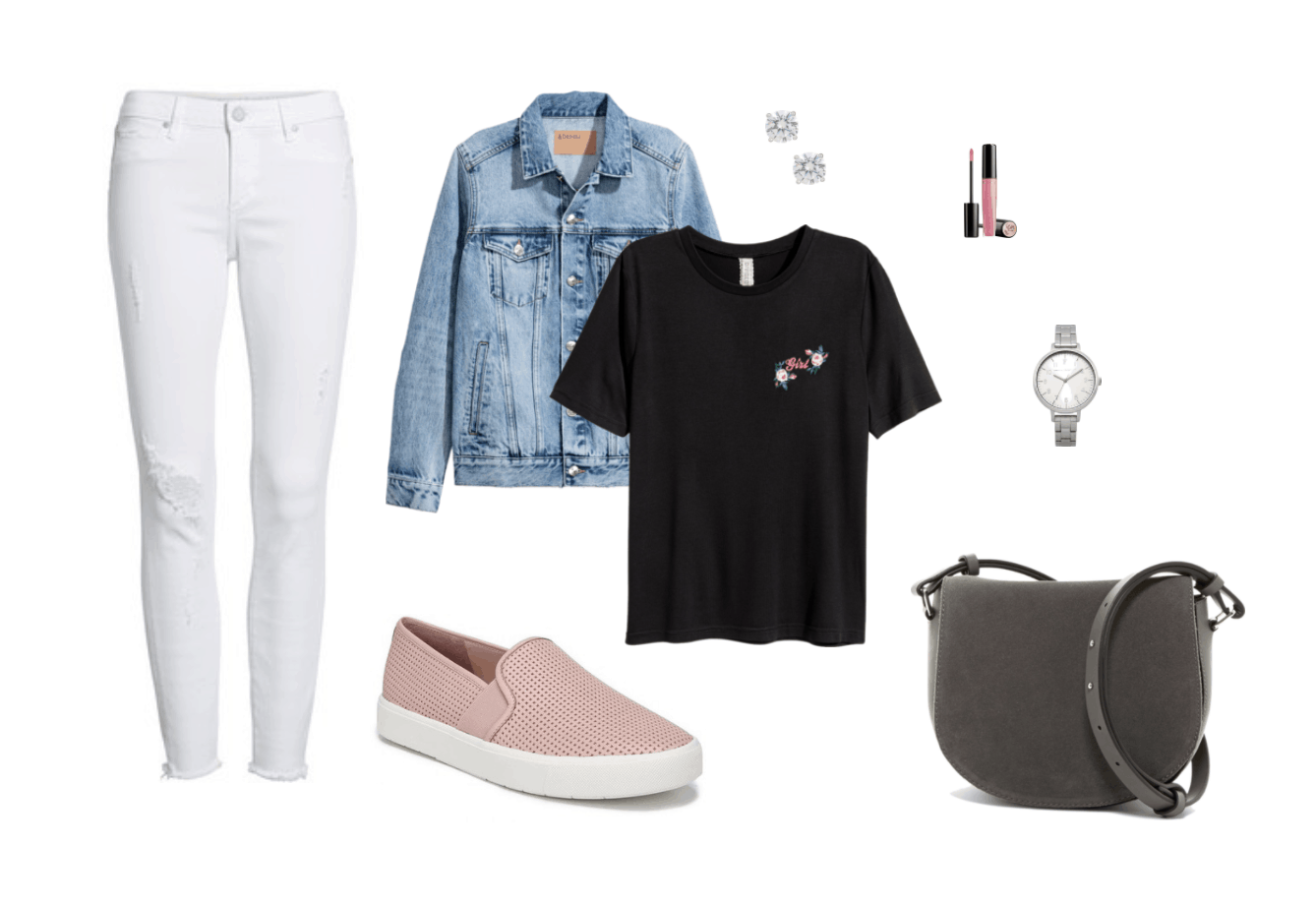 Products: Jeans – Nordstrom, Denim Jacket – H&M, Sneakers – Nordstrom, Tee – H&M, Earrings – Nordstrom Rack, Gloss – Lancome, Watch – Nordstrom Rack, Bag – Nordstrom Rack
Keep calm and wear rose blush slip-on sneakers. Slip-ons are rising in popularity and you can find them all over retail stores. Everyone needs a sweet and sassy sneaker like this!
Outfit #4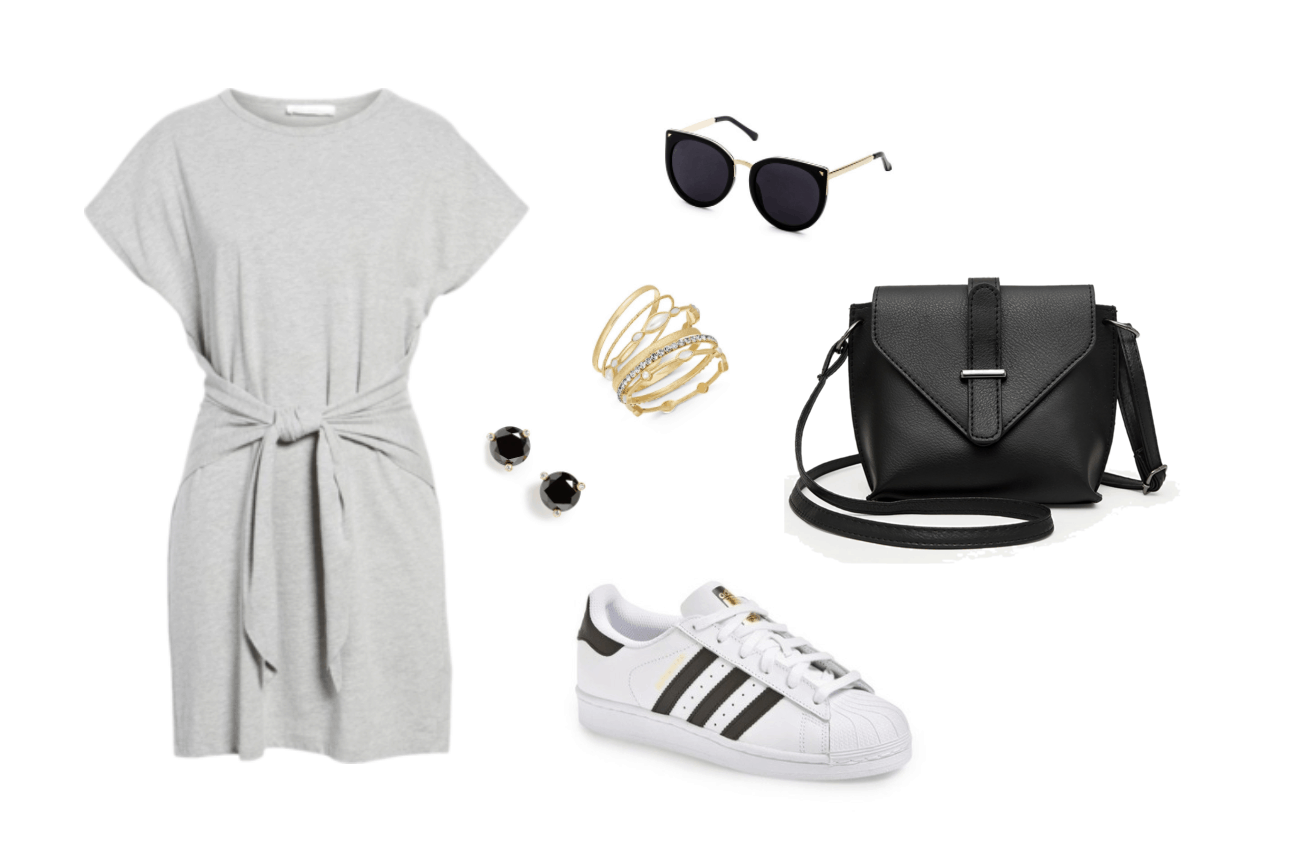 Products: Dress – Nordstrom, Earrings – Nordstrom, Bracelets – Macy's, Sunglasses – Make Me Chic, Sneakers – Nordstrom, Purse – Shein
We all dig that sporty retro vibe. These Adidas sneakers aren't new to the fashion world, but they are still trendy this year. This outfit revolves around these sporty shoes, and who doesn't love a comfy/casual yet super hip look?
Outfit #5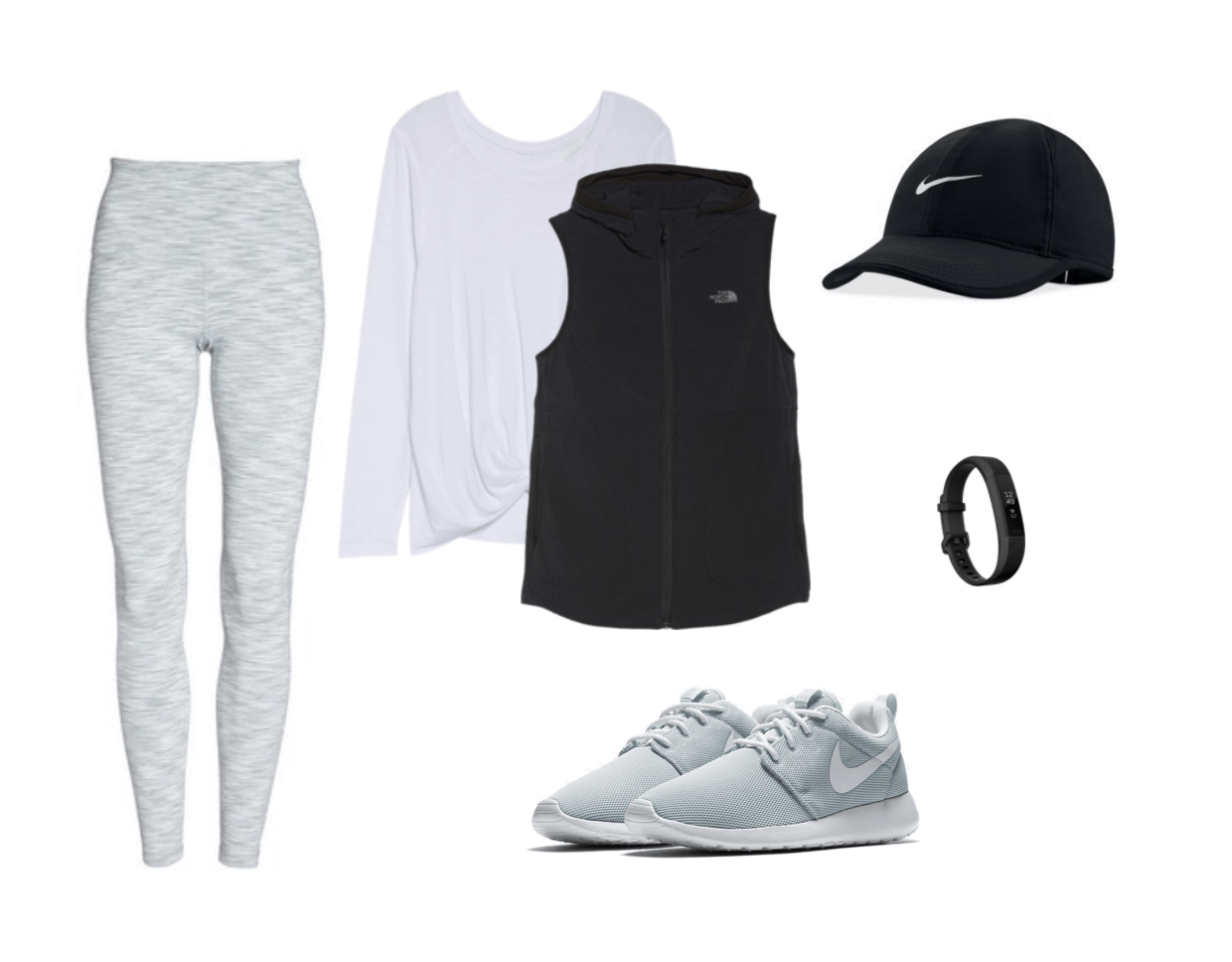 Products: Leggings – Nordstrom, Top – Nordstrom, Vest – Nordstrom, Sneakers – Nike, Hat – Macy's, Fitbit – Nordstrom
We all (at times) feel the need to be active, so why not be stylish and sporty? With the rise of athleisure, Nike shoes are perfect for those active occasions. These Nikes, in particular, make the entire outfit since they stand out with their light blue color.
Outfit #6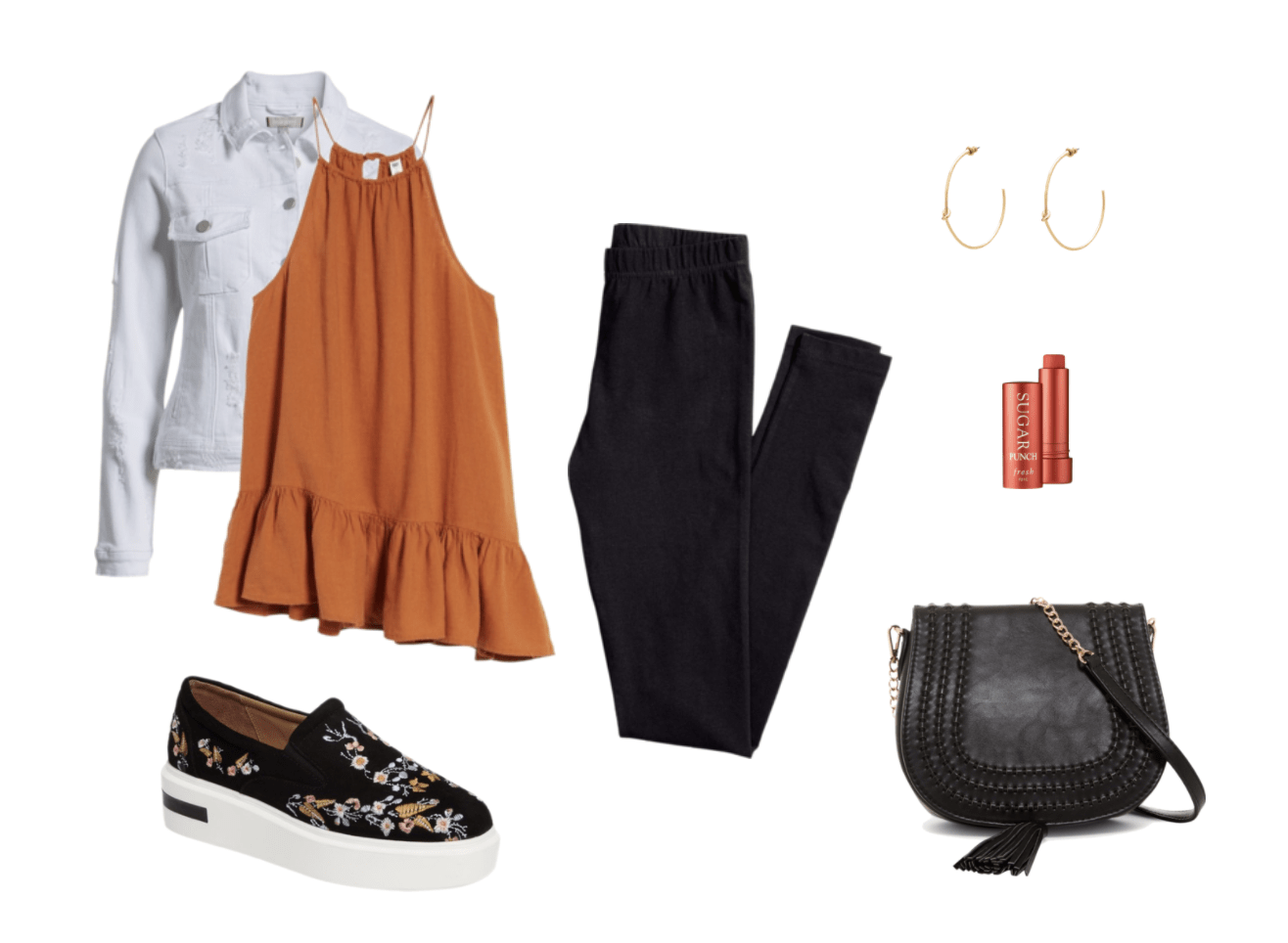 Products: Jacket – Nordstrom, Top – Nordstrom, Sneakers – Nordstrom, Leggings – H&M, Earrings – Stella & Dot, Lip Balm – Sephora, Purse – Nordstrom Rack
Platform sneakers are still in, and the floral detail make us fall in love with this outfit. Florals are obviously still in as well, as is embroidery. These sneakers have it all – the floral trend, the embroidery trend, and the platform trend, all in one shoe!
Are you going to be rocking sneakers with everything?
There are so many sneaker styles to try this season. Sneakers are comfortable, and thanks to the Spring/Summer 2018 runway's athleisure blowout, they are the trendiest they've been in years. So stock up on some fabulous sneakers before its too late.
Do you love the sneakers-with-everything trend? Are you going to be rocking it this season? Tell us in the comments!