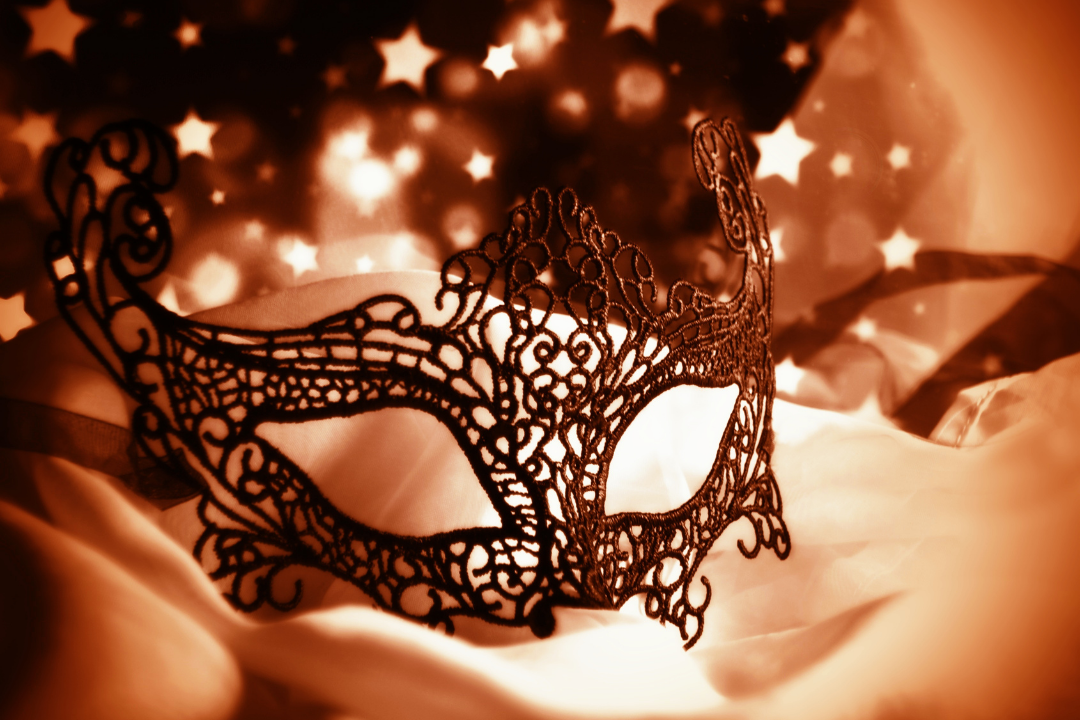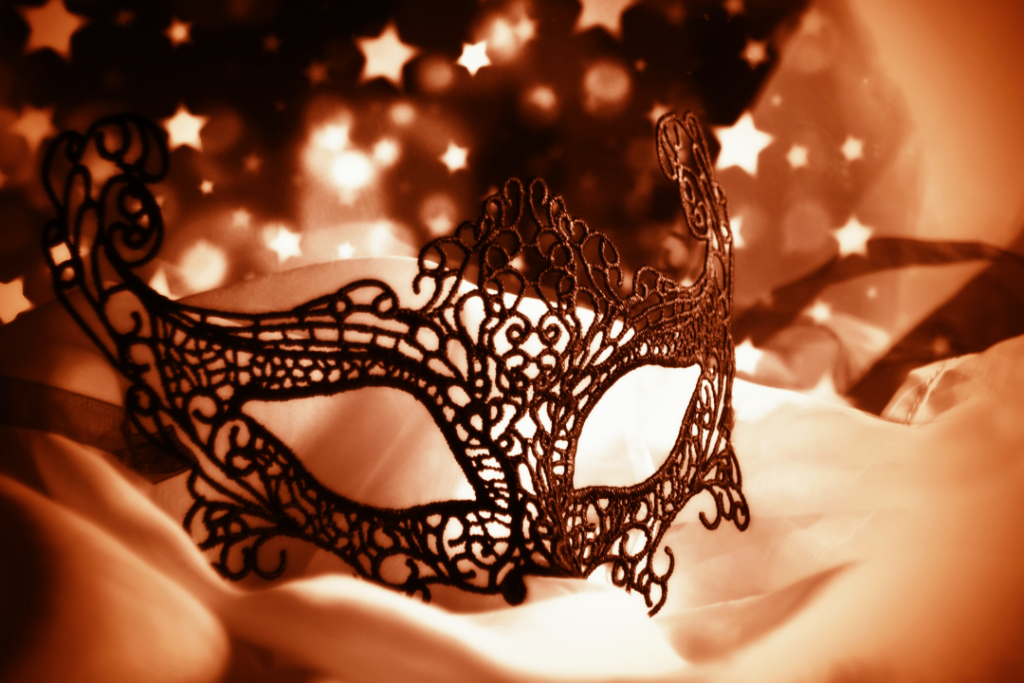 Halloween is almost here – do you know what your costume is yet? I've decided to go as a chessboard, complete with a leather skirt, chessboard tights, and a hat with a chess piece on top. 
If you're stuck for a costume idea, there's still time to come up with a great Halloween costume that showcases your personality.
If you favor disguises, for example, take inspiration from the centuries-old tradition of masquerades. 
Opulent costumes, decorated masks, and intriguing party guests keep everyone guessing until the very end. Popular for centuries, these parties and the props that go with them are always evolving. (Not to mention, they fit well with our post on fashion from Phantom of the Opera.)
Wondering what's behind these puzzling pieces of fashion? Indulge in your secretive side and learn the history behind the masks.
History of Masquerade Masks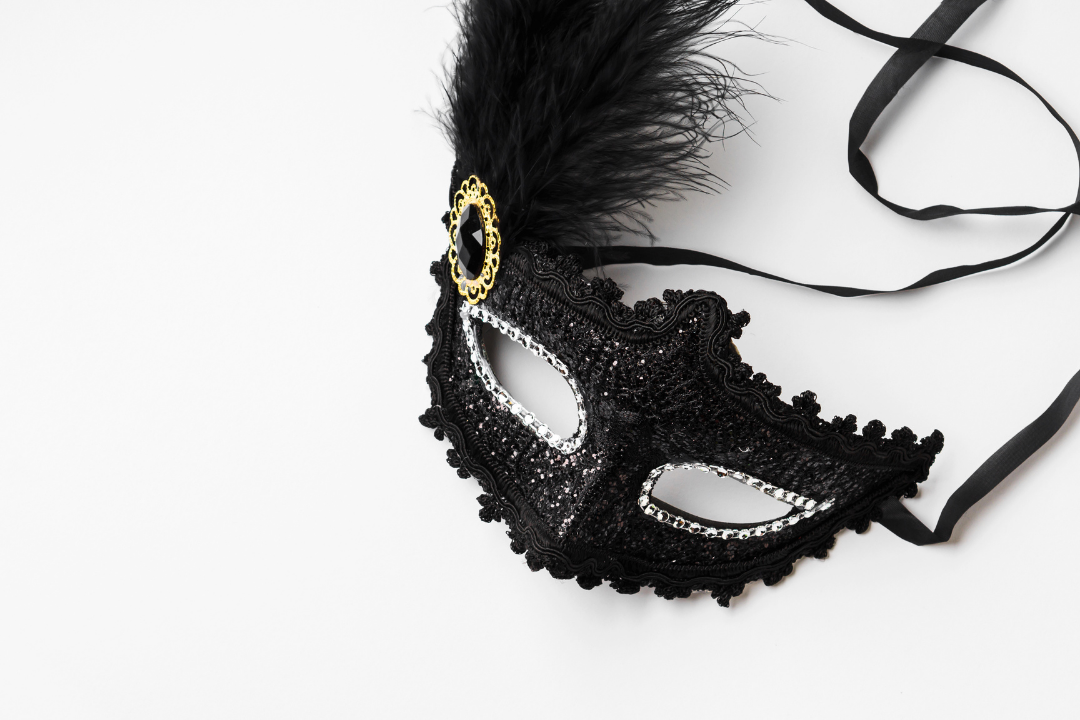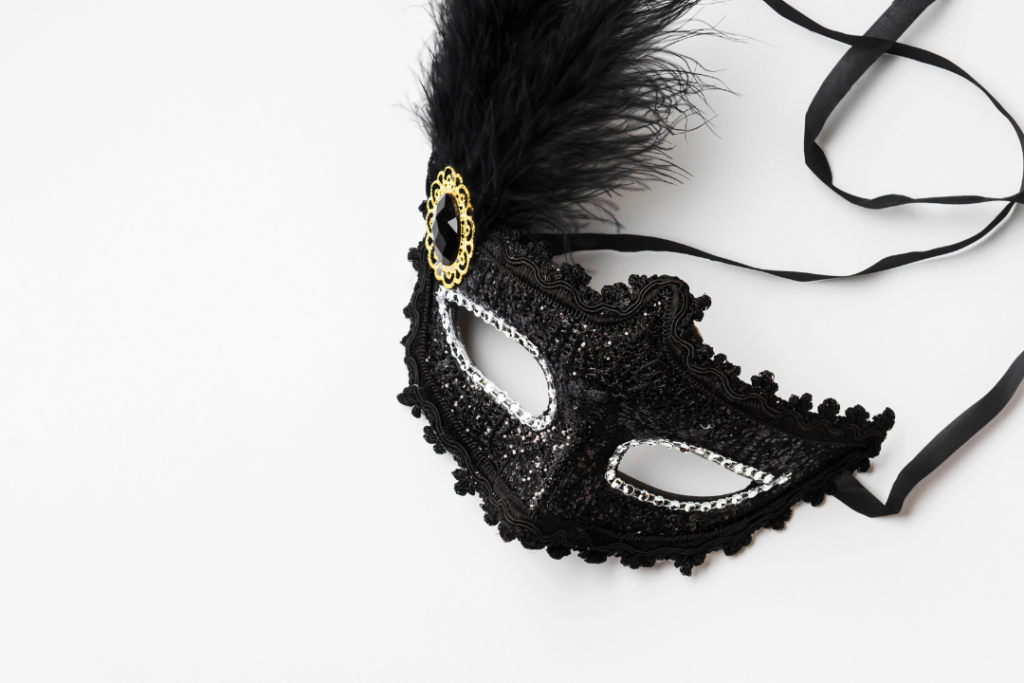 Before masquerade balls were even in vogue, they had their own place in daily life. Italy Mask, a Venetian mask retailer that specializes in these kinds of accoutrement, says, "[15th century] Venice was an aristocratic republic with its unique style of democracy effective only within the upper classes." Because of their power, the aristocrats could impose their lifestyle as a model for the entire society.
This presented a problem for the average merchant, however. What if they didn't want to live like those above them? Where was the freedom? To combat socially accepted behavior, masks were utilized by non-aristocratic citizens to cover up suspicious activity. Masks allowed people to do or say what they pleased without fear of retribution.
During the 16th century Italian renaissance, Masquerade balls became public affairs with dancing and socializing, most often used to celebrate the Venetian Carnevale. Masks were made from various materials, including clay and velvet. Adornments for the masks ranged from feathers to colored beads, so choosing a personality was as simple as selecting a unique mask.
When dressing for these balls, guests had more than one mask shape to choose from. The bauta, for example, was worn by both men and women and was a full face mask. The moreta was another kind of mask made of black velvet, popular among women because it was said to showcase their features.
John James Heidegger, a Swiss count, is credited for bringing the first semi-public masquerade ball to England in the early 18th century. This ball was held at the Haymarket Opera House in London, and from there, more balls were held for their mix of mystery and pleasurable company.
Modern masquerade balls serve as social gatherings and charity functions. Some organizations pull out all the stops for their events. For instance, The British Columbia SPCA hosts an annual masquerade to benefit the society, with wonderful turnout. Masks are required for guests to enter, and prizes are given to attendees with the best costumes. Doesn't that sound like a great way to spend an evening?
Masquerade masks have been around for hundreds of years, and thanks to their changing styles and periodic resurgences, we hope to keep seeing them for a long time.
Why We Still Love This Trend
What's not to love about a mask, especially for dressing up? Here are three reasons to consider building your costume around one of these stunning masks this year:
They're over-the-top. Dressing up is not for the faint of heart. If you're going to a costume party, go all out with a distinctive mask that will set you apart from the crowd. The more extravagant, the better!
They're memorable. Everyone has seen enough Playboy bunnies, nondescript jungle animals, and naughty secretaries to last a lifetime. Adding a mask to your costume will give it some extra, unique sparkle and will be a natural conversation piece that will break the ice with just about anyone, even that cutie across the room.
There are no rules. Any costume can benefit from a mask. From a masked princess who's undercover to a masked college student on the run from zombie professors, the possibilities are only limited by your creativity. What will your mask be?
What do you think?
What do you think of masks? Would you ever attend a masquerade ball? Does your costume have a mask element this year? If you could create your perfect mask, what would it look like? Any other trends you'd like to learn more about? Let's talk about it!