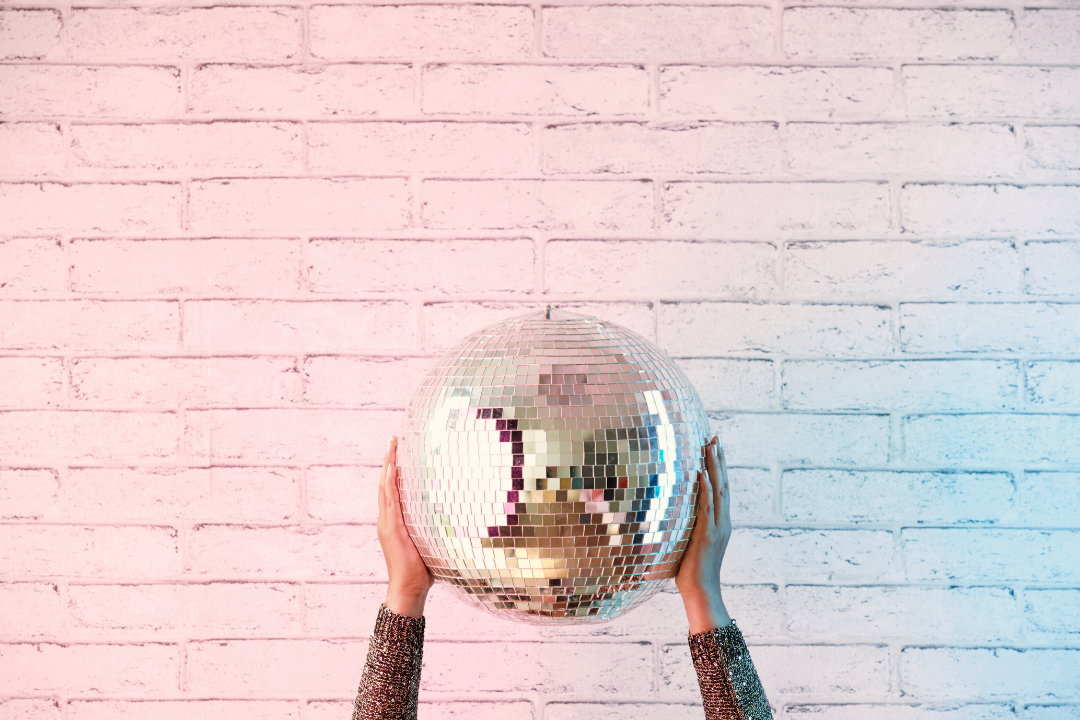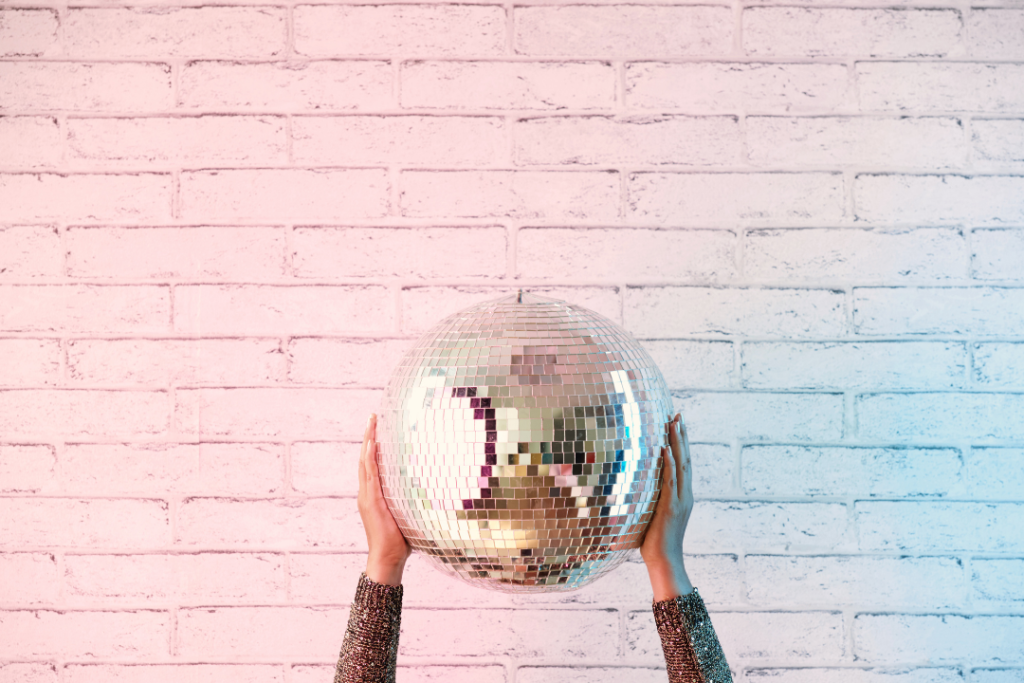 Trends come and go. They're here one day, gone the next, never to be seen or heard from again (I'm looking at you, extra extra low-rise jeans).
Some trends just take a little snooze, though. They hibernate! You know what I mean — chokers, grungy boots + attitudes . . . even newsboy caps came back into the picture!
So, today I am bringing you back to when an urban, underground, funky musical genre emerged and took over the nightlife scene of the 1970s. Yep, you guessed it — we're talking about Disco.
The disco craze birthed dance classics like "What a Feeling" from Flashdance (try to watch this and not want to dance), Disco Inferno, and Super Freak.
Arguably even more impressive than the entertainment talent that arose was the disco fashion that dominated discothèques. Glamorous, lavish, and extravagant don't even begin to describe the glitz that disco brought. This was the era wide-legged pants, glittery jumpsuits, and super bright colors were brought to life.
Fast forward to 2017, designer Michael Halpern's Spring 2018 Ready-to-Wear collection screams disco fashion. Short, glitzy dresses, wide palazzo pants, and sparkles galore cover Halpern's designs. In other words, disco fashion has returned.
So, taking a hint from Mr. Halpern, today I will be showing you how to add some disco-esque staples into your wardrobe. Turn on the '70s tunes and prepare to see 3 ways to add some disco fashion into your life.
Check out Halpern's full collection here.
Disco Fashion Outfit #1: The Never-Enough-Glitter Dress
Extra fancy date or hitting up a dance club? Get ready to shine in this get-up.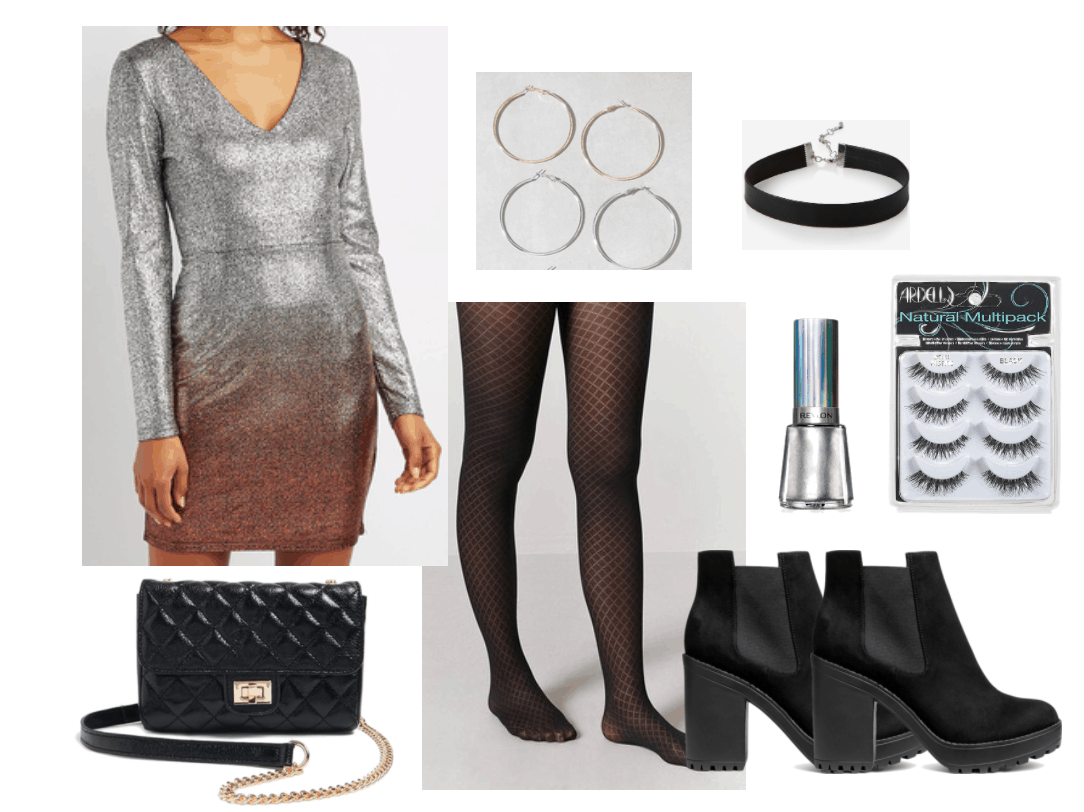 Products: Dress – Charlotte Russe, Tights – Forever 21, Boots – H&M, Lashes – Ulta, Choker – Express, Earrings – Pacsun, Nail Polish – Ulta, Bag – Forever 21
First and foremost, the disco era equaled glitz, glamor, and all things sparkly. That's why it's no surprise this long sleeve ombré dress caught my eye. Follow in Donna Summer's footsteps in this ensemble (and see our guide to glitter clothes for more ideas for how to wear it).
It's a bit chilly out for bare legs, so rock a pair of black diamond tights and platform booties. Accessorize with silver or gold hoop earrings and a thick black choker. Tease and curl your hair to add some volume and texture.
Finally, carry all your goodies in this quilted black bag. Paint your nails a bright metallic silver and draw attention to your beautiful eyes with some falsies. You are ready to dance the night away.
Disco Fashion Outfit #2: The Wide-Legged Jumpsuit
This look is for the fearless ones who like to mix satin + velvet (and make a statement with their hem size).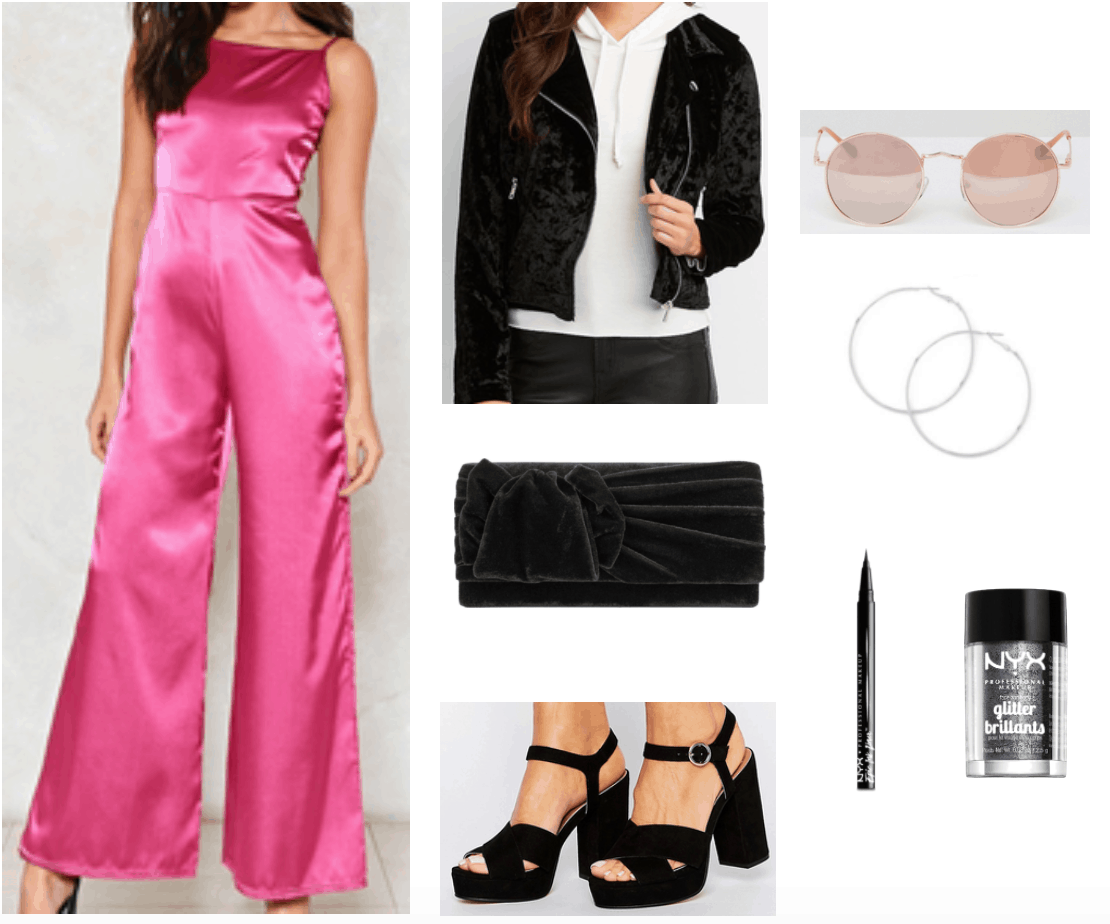 Products: Jumpsuit – Nasty Gal, Jacket – Charlotte Russe, Sandals – ASOS, Liner – NYX, Evening Bag – JC Penney, Earrings – Forever 21, Glitter – Ulta, Sunglasses – ASOS
For our second disco-inspired look, we have the classic wide-leg jumpsuit — more specifically, this incredible hot pink satin one. Thank you Nasty Gal for coming up with something so brilliant (literally and figuratively).
Pair this hawt piece with a new texture, like velvet. Black velvet sandals will give you some pizazz but are comfortable enough to dance and walk in. A velvet jacket will keep you warm and a velvet evening bag makes the look a tad classier.
Straighten your hair for this look, and slick it back (you know, like Kendall). Wing your eyes out with a liquid liner, and add glitter to your eyes and collarbone to really draw eyes to you. Grab some rose-colored sunglasses to add a bit of mystery and classic hoop earrings, too.
Disco Fashion Outfit #3: Bright Colors
Bright colors + red vinyl pants, that is . . .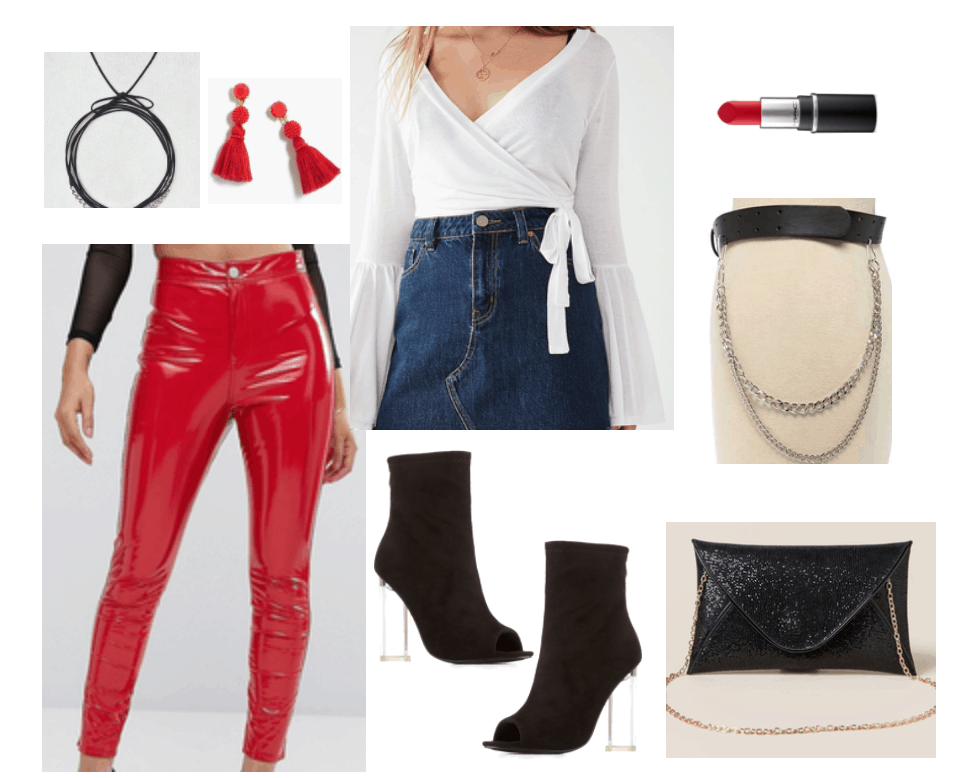 Products: Jeggings – ASOS, Top – Urban Outfitters, Belt – Forever 21, Booties – Charlotte Russe, Choker – American Eagle, Earrings – J.Crew, Clutch – Francesca's, Lipstick – Ulta
Alright ladies, the third and final look is for the girls who love taking risks — these pants are def not something you see every day. But, c'mon, red vinyl jeggings? Ob Sessed.
Pair these incredibly bright things with a bell sleeved wrap top (if that doesn't scream '70s style, I don't know what does). Next, grab some clear lucite heeled booties. Love.
A glittery clutch comes next, along with red tassel earrings and a black tie choker necklace. Don't forget a black chain belt to cinch your waist and add some grunge into this look. Finally, a swipe of red lipstick finishes you off. Oh, and don't forget to let your hair loose and natural — you're going to be whipping it back and forth in this ensemble.
Do you have disco fever?
How do you feel about the return of disco fashion? Do you like 70's jams (and pants)? Will you be trying out these trends? Let me know in the comments. Thanks for reading!