One of my favorite trends for Spring 2016 is definitely the return of chokers! I had so many when I was growing up; my collection included stretchy plastic ones in just about every color. Now this blast from the past is back and I couldn't be happier.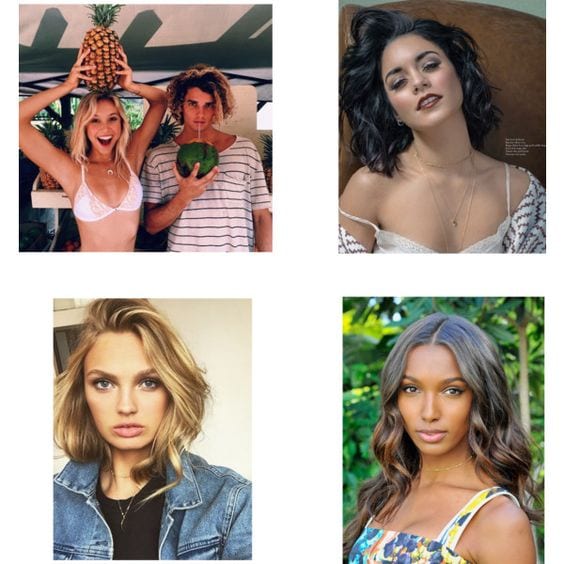 We talked about thick fabric chokers a few weeks back, but this spring's choker trend spans tons of different styles, two more of which we'll cover today.
Dainty chokers, for instance, are popping up on celebs everywhere, from Instagram's favorite model Alexis Ren to Victoria's Secret models Bregje Heinen and Jasmine Tookes, and actress Vanessa Hudgens. They've also made some appearances on the runway this year.
Below, I'll show you 8 fabulous, dainty chokers you'll want to pick up immediately:
1-4: Simple Chokers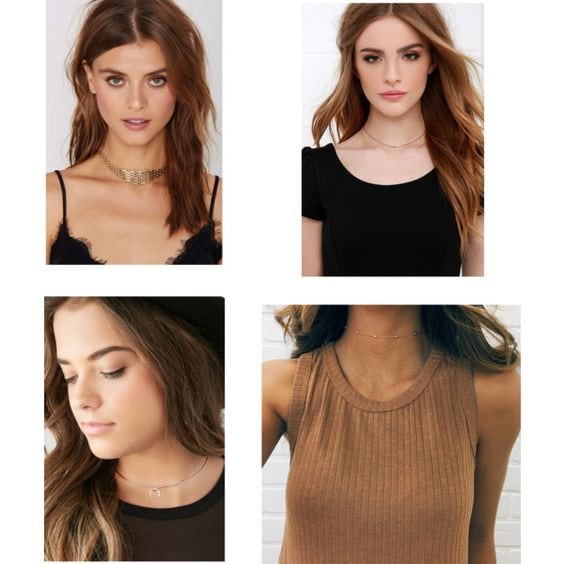 Products: Thick Chain Choker | Duo Choker | Silver Hoop Choker | Beaded Choker
Simple, dainty jewelry has been a popular trend for a while now, and this minimalist vibe has extended to chokers, like the ones above. Simple doesn't have to mean boring, though! I love chokers that include small charms, horns or beads for subtle pops of interest.
5-8: Layering Chokers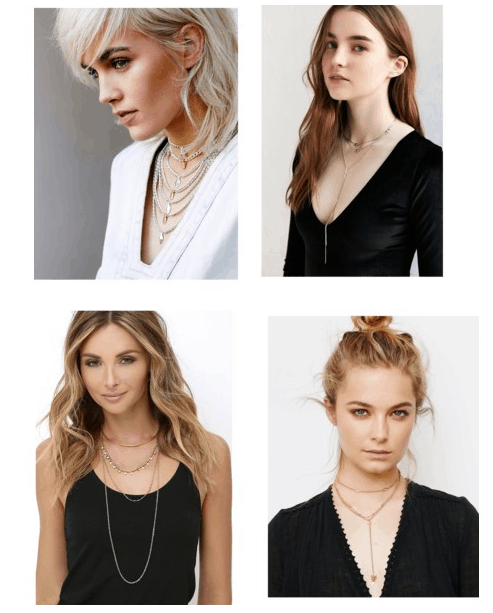 Products: Seven Layer Choker | Triple Silver Choker | Four Layer Choker | Shark Tooth Choker
Another cool way to wear this trend is by layering your chokers. This can be done by matching them with longer necklaces, short and dangly necklaces, or just piling on a whole bunch of chokers at once.
Starting with chokers higher up on your neck, as seen in photo 4 above, gives the layering-look more depth and more of a boho-chic feel. Or go all out with a cascading look like photo 1 above, with layers upon layers of similarly styled necklaces. Finally, for a music festival-perfect look, pair a choker and lariat combo, as seen in photo 2, with a deep-v top or romper. The styling options are endless!
What are your favorite ways to wear these new chokers?
Are you obsessing over the choker trend, too? Let us know in the comments below!