This post may contain affiliate links, which means we may receive a commission if you purchase through our links. Please
read our full disclosure here
.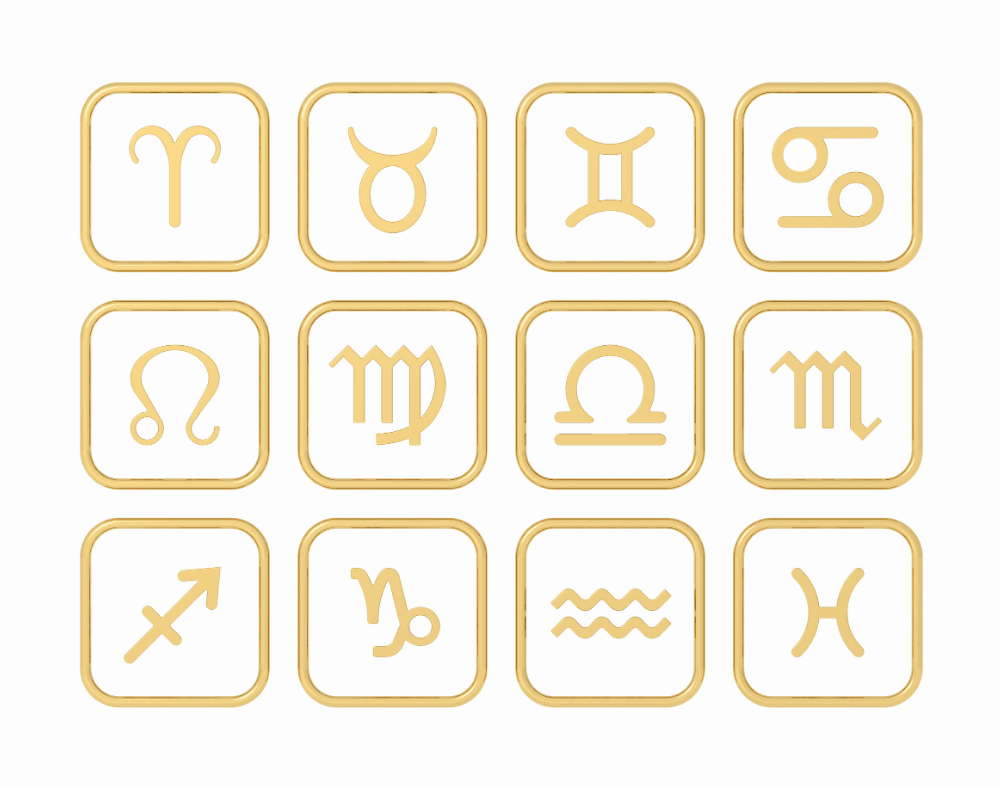 Let me start off by saying that while I do not know everything about astrology, I do know zodiac signs. One of the reasons that I love gift-giving so much is because of my go-to hack; I figure out someone's zodiac sign and get them something that their sign is known to love. I have a 100% success rate using this method, so you know it's good!
Before we get to the zodiac gift ideas, one thing to note is that this guide is based on sun signs! You have an entire chart that describes how each planet should affect you, so of course, no two people of the same sign will actually be the same.
Let this guide serve as inspiration — the item that you feel speaks the most to your friend's interests is a great starting point for their perfect gift.
All that said, let's jump in and talk zodiac gifts!
Best Gifts for Aries Zodiac Sign:
Aries always have their finger on the pulse of what's trendy. They love adventure and trying new things, so get them something related to a hobby they've shown interest in!
If they've been talking about getting on a workout grind, get them set up with a new yoga mat or a trendy water bottle. If they're going on a trip soon, get them a travel guide and a sleek passport holder.
Best Gifts for Taurus Zodiac Sign:
Taurus signs are ruled by Venus, the planet of beauty. Your Taurus friend probably has great taste and enjoys the finer things in life, like art, fashion, and jewelry. Taurus signs are also known to keep a cozy house, so home decor and kitchen essentials are also great gift ideas.
If you're looking to spend a little extra on your Taurus friend, consider getting them a trip to a spa, or a sleek cookware set.
For a budget-friendly option, give your Taurus friend a gift basket with a bottle of wine (or gourmet hot chocolate) and something sweet to indulge their taste buds. A gift basket is always a good idea!
Best Gifts for Gemini Zodiac Sign:
Geminis are social butterflies and often have multiple interests and hobbies. They're usually go-getters, which means they have a million and one things on their mind.
A great idea for a Gemini would be a cute, high-quality planner or journal that will inspire them to keep their thoughts in order and help them find peace in their busy lifestyles. If you're working with a college budget, a cute stationery set is another great idea!
Geminis also love fashion and staying on top of what's trendy. Consider getting your Gemini friend some cute accessories to amp up their 2020 wardrobe!
Best Gifts for Cancer Zodiac Sign:
Cancers tend to be the most sensitive of the zodiacs. They're extremely loyal friends who can often get a little bit sentimental.
The best way to show your appreciation for your Cancer friend is to spend time together, doing something you both love. This could mean taking your Cancer friend on a fun weekend adventure or to a local show!
Another great idea would be to DIY something that celebrates the memories you've shared, like a scrapbook filled with Polaroids and ticket stubs (don't forget to leave a few pages empty for future memories!). They're sure to be super appreciative of a gift you made because it shows that you spent time on them.
Best Gifts for Leo Zodiac Sign:
Leos love creativity, beauty, and showing off their style. Leos have a zest for life and tend to border on dramatic. Ruled by the sun (duh!), this sign is bold and confident.
A great gift idea for a Leo would be something that indulges their creative side, like tickets to a show, or a new makeup palette.
If all else fails, Leos love comfort and luxury, so you can't go wrong with a day of pampering! Just make sure it's as exciting as they are.
Best Gifts for Virgo Zodiac Sign:
Virgos are known to be ultra-organized perfectionists. They tend to be planners with busy lifestyles. This earth sign really values form and function, so getting them something they're sure to use is the best way to go.
This could mean getting them a pair of headphones, a sleek new watch or a 2020 planner – if they haven't already picked one up for themselves.
Another great idea would be to get them something that allows them to treat themselves to exactly what they want, like a gift card to their favorite store!
Best Gifts for Libra Zodiac Sign:
Librans are known to be the mediators of the zodiac. They value communication, justice, and relationships. They're also ruled by Venus, making them lovers of fashion and beauty.
Libras are known to be trendsetters who always have their eye on a new piece. An easy gift idea for a Libra is to get them a trendy clothing item that you know they could rock, or something to do with beauty!
Anything that relates to looking your best is generally a win with a Libra.
Best Gifts for Scorpio Zodiac Sign:
Scorpios are known to be mysterious. To the untrained eye, they can seem complex and hard to shop for. However, Scorpios are a water sign, which means they are often soft and sentimental. They love genuine, thoughtful gifts that require effort, like a painting or anything custom.
Scorpios also value beauty and relaxation, so consider gifting them a set of lipsticks, or a stylish coat. If all else fails, you can never go wrong with a scented candle, a face mask, and a handwritten card.
Best Gifts for Sagittarius Zodiac Sign:
Sagittarians are typically adventurous and very fun-loving. They're always down for a good time and they love to learn new things.
If you know your Sagittarian friend has an exciting trip coming up, it would be a great idea to get them something they could use on it, like a passport holder or a travel guide.
Sagittarians would also really appreciate a gift that teaches them something new, like a cookbook, or a mixology kit.
Best Gifts for Capricorn Zodiac Sign:
Like Virgos, Capricorns value practicality! They often live busy lifestyles and like their belongings to serve their best interests.
Since they're also the sign associated with status and achievement, they tend to have a soft spot for luxury.
The best kind of gift for a Capricorn is one that creates that feeling of luxury. This doesn't have to mean a designer bag or an expensive watch – a self-care gift basket would be well-appreciated. Bonus points if you fill it with bath oils and candles in their favorite scent.
Best Gifts for Aquarius Zodiac Sign:
Aquarians are the most artistic of the air signs. They love innovation, fashion, and technology.
The best gift for an Aquarian would be something that speaks to their love of art and nature, like a painting or a cool sculpture. A great gift for an Aquarius would be a new beauty palette or a trendy new gadget.
Another great idea would be a succulent plant in a cute pot – bonus points if you cover it with fun stickers!
Best Gifts for Pisces Zodiac Sign:
Pisces are intuitive and caring, sentimental and very creative. Pisceans love feeling snug and relaxed – their homes are the ultimate cozy pad.
The best kind of gift for a Pisces is one that indulges those interests! Fluffy throw blankets, coloring books, and cozy socks are sure to make your Pisces friend smile.
You can also indulge their creative side by bringing over a gingerbread house to decorate together – and then start a holiday movie marathon and indulge!
More Posts Like This:
For more zodiac-related ideas, be sure to see our popular zodiac fashion guides:
Have you started gift shopping?
Drop your Zodiac sign and a gift you'd love to receive in the comments below!