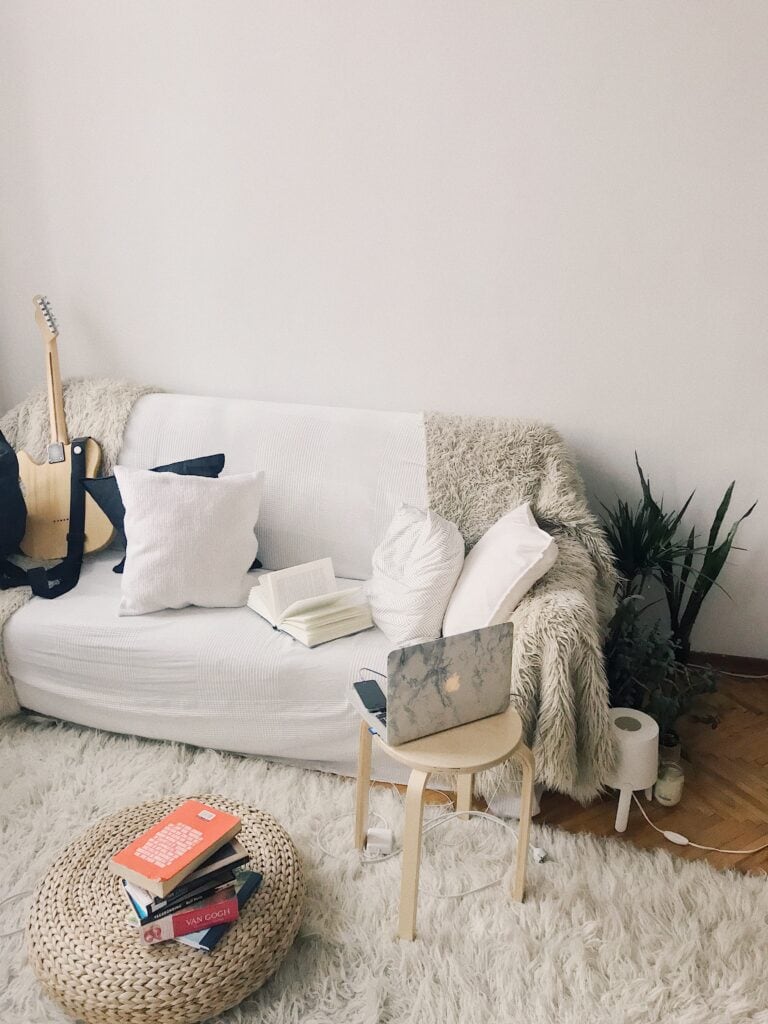 If you've been reading CF for a while, you know we have a lot of fun talking about astrology. You guys loved our astrology style series, and we even did a feature on zodiac gifts this holiday season.
If you, like us, are into reading the stars — or at least having a blast reading your horoscope every week, why not bring that into your room? Below, I've created a zodiac design guide for your room, with 10 zodiac-themed home decor items sure to spice up your space.
1. Cozy Blanket
A warm blanket is a must-have in any college dorm, so why not pick one that will make a statement? This is an easy way to display your zodiac sign, as this fun blanket would go with so many different room themes!
2. Embroidered Wall Hanging
Do you enjoy DIYing decorations for your room? If so, this "stitch your sign" kit is the perfect opportunity to craft a new piece of art incorporating your zodiac sign.
3. Velvet Notebook
A new notebook is a fun way to incorporate your zodiac sign into your dorm decor! One of these colorful velvet journals with zodiac designs on the cover would look great on a desk or a bookshelf.
4. Colorful Wall Art
Put your love for the zodiac on display with a vibrant print! This is a bit of a splurge, but since your zodiac sign won't change, you'll have this piece of art for years to come.
5. Wooden Frame
Let's face it; you probably have a ton of photos stored on your phone. Why not choose a meaningful photo to display in a frame that reminds you of some of your sign's characteristics?
6. Silky Sleep Mask
Your dorm is your haven after a long day of classes, so why not stock it with a silky sleep mask? This mask will look chic on your nightstand, and you'll appreciate it when you need a quick nap.
7. Glam Print
If your room has a pink and gold theme, or just a glam vibe, look no further than this minimal, glam zodiac design print. The best part is, it's a printable, so you won't have to wait to add it to your decor.
Related reading: Aquarius Style Guide: How to Dress Like an Aquarius
8. Pillow with Personality
Throw pillows are a great way to show personality. These ones have beautiful illustrations for each zodiac sign and are perfect for a bed or chair!
9. Minimalistic Calender
Even if you don't use paper calendars as much as you do your daily planner, they can be a nice way to decorate extra wall space. This one has simple images that can even be used as wall art once you've used the calendar.
10. Laptop Sticker
With stickers, the decorating possibilities are endless! Adhere your zodiac sign to a water bottle, your laptop, or even your fridge.
What do you think of our zodiac design and decor guide?
Which of these items do you like the most? Let us know in the comments!