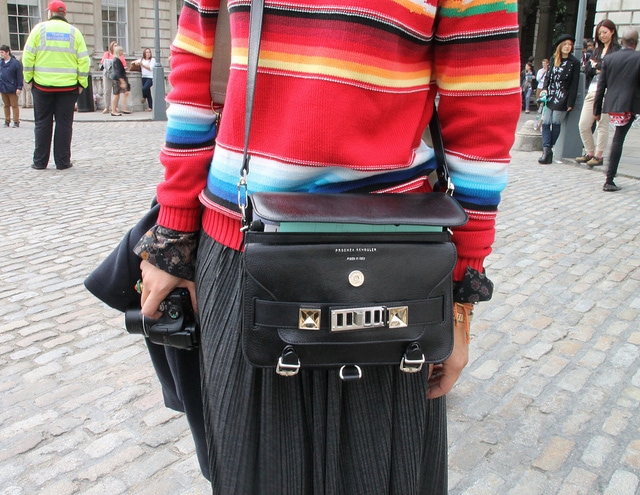 Let's face it: We Americans all want to be a little bit more like the Brits.
Now, since we can't all marry Harry—and most of us can't fake a decent posh accent to save our lives—I figure the next best thing we can do is to camouflage ourselves in their chic, traditional clothing and call it a day.
The following designers are U.K.-based and available in the United States. Because they have physical stores here (and collections featured in major department stores!), there's no excuse not to shop these stylish British brands.
Get to it, fellow Anglophiles!
Ted Baker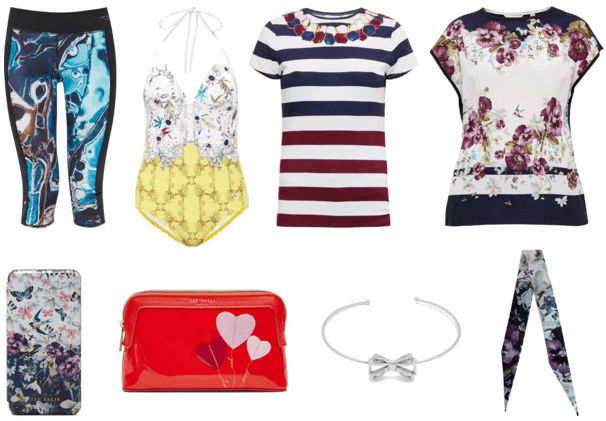 Products: Cropped Leggings | Yellow Swimsuit | Stripe T-shirt | Print T-shirt | Skinny Scarf | Cuff Bracelet | Wash Bag | Phone Case
If Kate Spade is the straight-A sorority gal with a bullet journal and the nicest smile, Ted Baker is her cool, post-grad sibling who's grown out of mid-priced shopping malls and into country club chic.
Sweet and feminine with a bit of an edge, Ted Baker is the look we all want to have in our mid-20s and onwards. Add a touch of whimsy to your everyday attire with their elegant accessories, or go super sophisticated by pairing a Ted Baker top with white pants and strappy heels.
Dr. Martens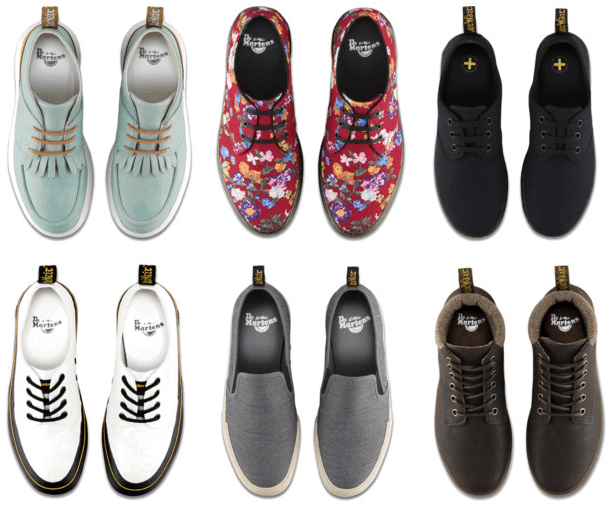 Products: Blue + Tan | Floral Gizelle | Black Canvas | Leather Gaucho | Grey Sneaker | White Canvas
It's too bad Dr. Martens isn't a real doctor, because your heart just might skip a beat every time you take out their heavy-duty platform footwear.
With a vibe that's Bride of Frankenstein meets rock and roll (in a way that hasn't already been done by Universal's Graveyard Mash-up), these signature yellow stitch, air-cushioned kicks are hardcore rebellious and bad to the bone. Stomp around all you want in them—who's going to stop you?
Burberry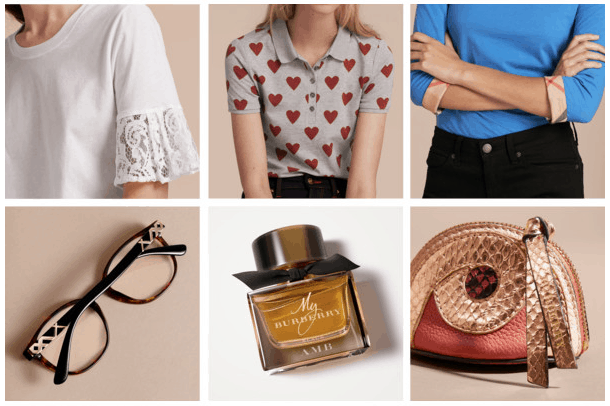 Products: Cotton T-shirt | Polo Shirt | Blue Tee | Python Bag | My Burberry | Optical Frames
Note: While College Fashion tries to stick to a maximum budget of $100 per linked item, even an on-sale sequinned Burberry key charm costs $105. Therefore, all suggested Burberry items have a maximum price of $200. These, to be sure, are splurges — great if you're treating yourself!
Ah, Burberry. The home of timeless trench coats and Emma Watson.
When you've gotten tired of the tear-away quality of fast fashion, you can always rely on Burberry to sell you a gorgeous, well-constructed garment. Equally fabulous are their bags and fashion accessories, though the real cherry on top is the signature My Burberry fragrance.
Thoughts?
Had you heard of all these U.K. brands before? Did I forget to include your favorite Brit store? Which one? Comment below!