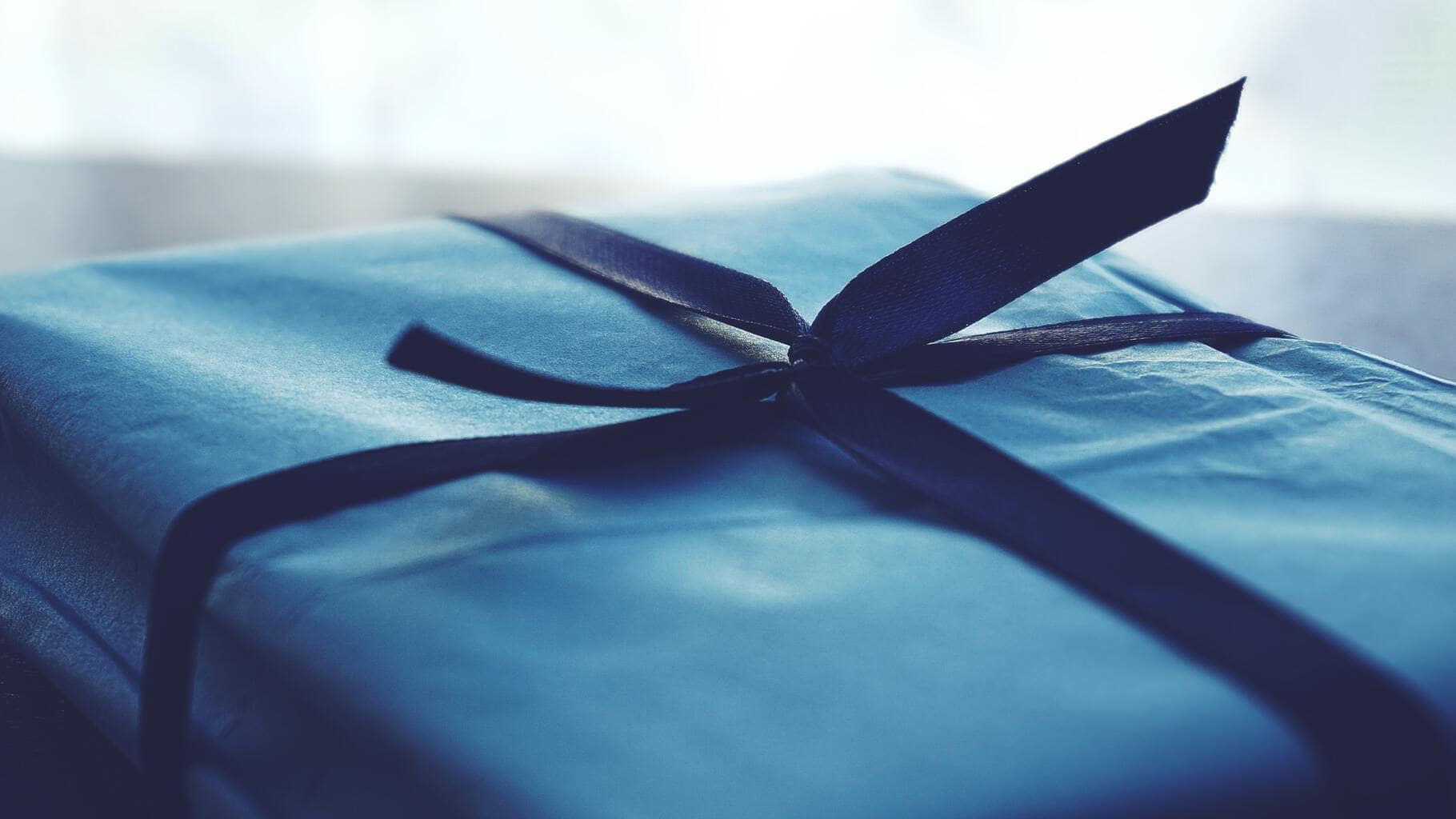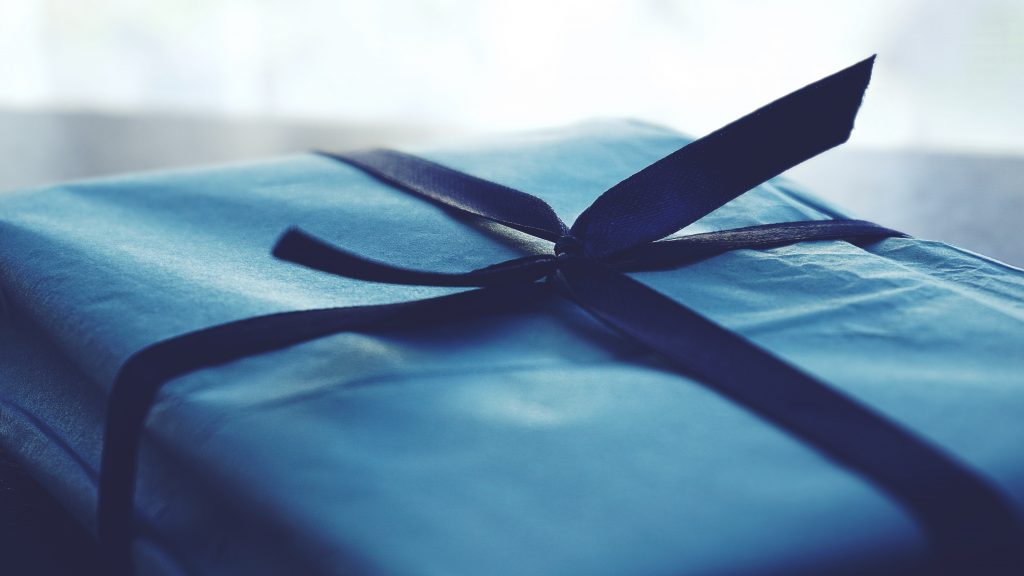 There's exactly one week left till Father's Day, meaning that if you haven't gotten your dad/grandpa/uncle/special father figure in your life a gift yet, then you better get on it, pronto!
And, if you've ever tried to buy a last-minute gift for the dad(s) in your life, then you know that it can be pretty hard to do! This is especially true when you want to get something affordable, but also something that's a little different from the usual tie/grilling supplies/outdoor activity gear. (Also: Why does almost everything aimed at dads fall under those three categories? Not that there's anything wrong with them, of course. But you must admit, the advertising has become oversaturated at this point!)
That's why I've decided to put together a list of 10 of the best non-boring, last-minute gifts for dads that he's sure to love. Not to mention, all of the items featured cost less than $30!
So, keep scrolling to find the perfect Father's Day gift(s) for the dad(s) in your life!
1. Cufflinks Inc. Noodle Bowl Emoji Cuff Links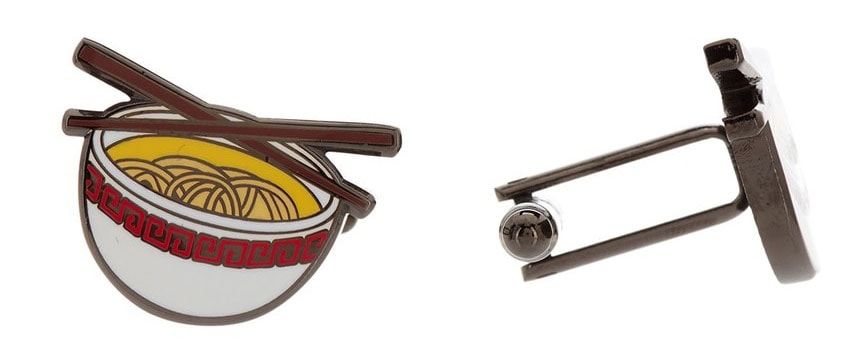 Buy them at Nordstrom Rack for $14.97
If your dad is needs a little something fun to spice up his work look and he loves to eat (which most dads do!), then he'll love these cute and quirky cufflinks in the shape of ramen bowls!
A lot of men don't buy small accessories in the same way that women do. So, this is one gift that he'll definitely appreciate and cherish, and is sure to wear time and time again.
2. Claus Porto Musgo Real Soap on a Rope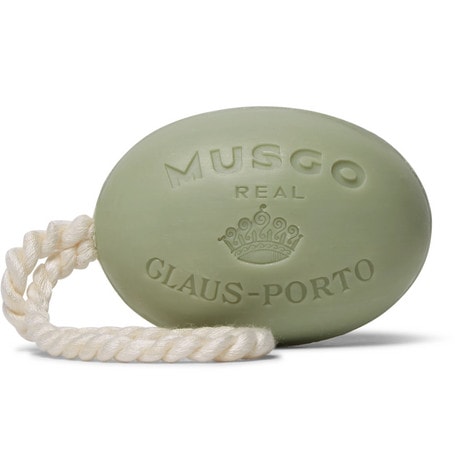 Buy it at Mr Porter for $25.00
Okay, scented soap might not be the first thing that comes to mind when it comes to Father's Day gifts. But, self-care isn't just for women, and your dad definitely deserves a little luxury in his life!
This gorgeous soap boasts the brand's Classic Scent (but you can also find the Spiced Citrus and Orange Amber scents on the Mr Porter website). It features notes of Ylang-Ylang, Patchouli, Sandalwood, and Vanilla. It also contains walnut extract for added moisture, making it the perfect way for Dad to relax and unwind after a busy day.
3. Customizable Brown Leather Key Chain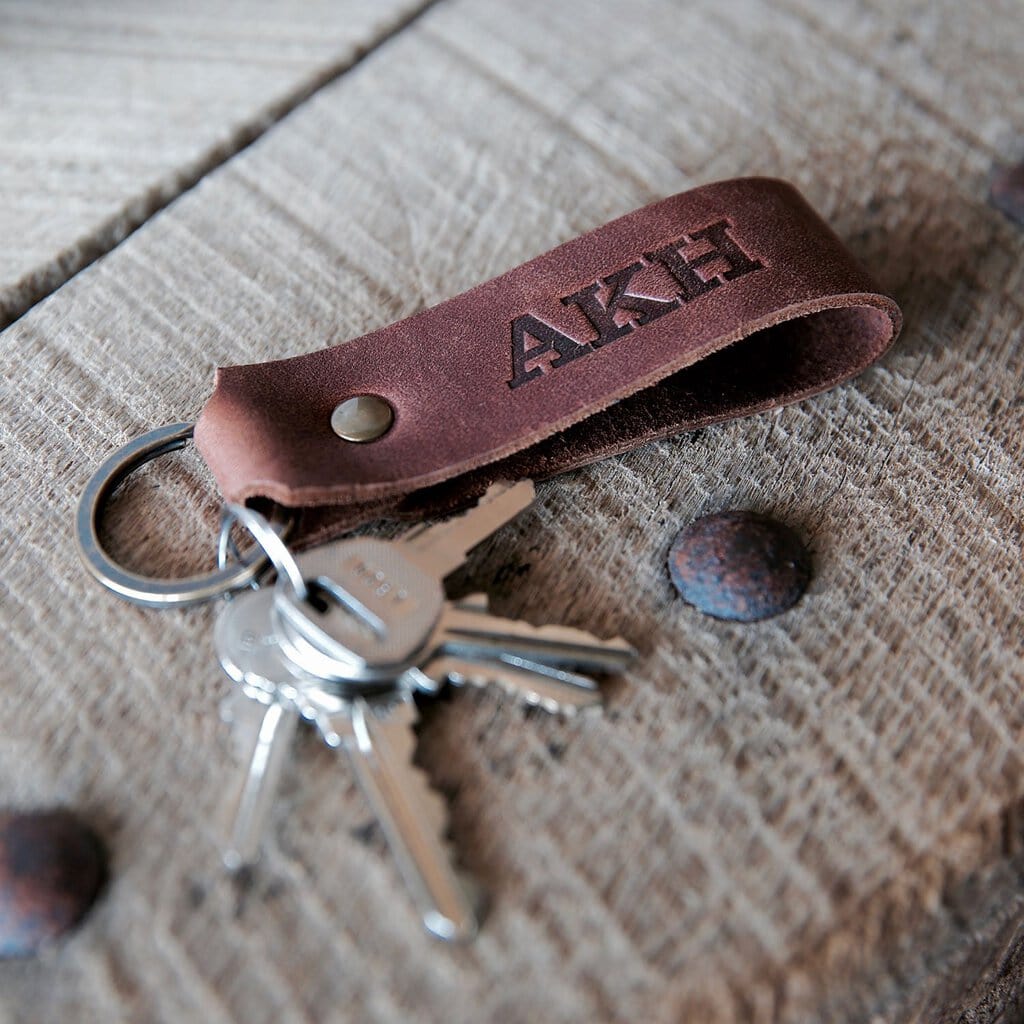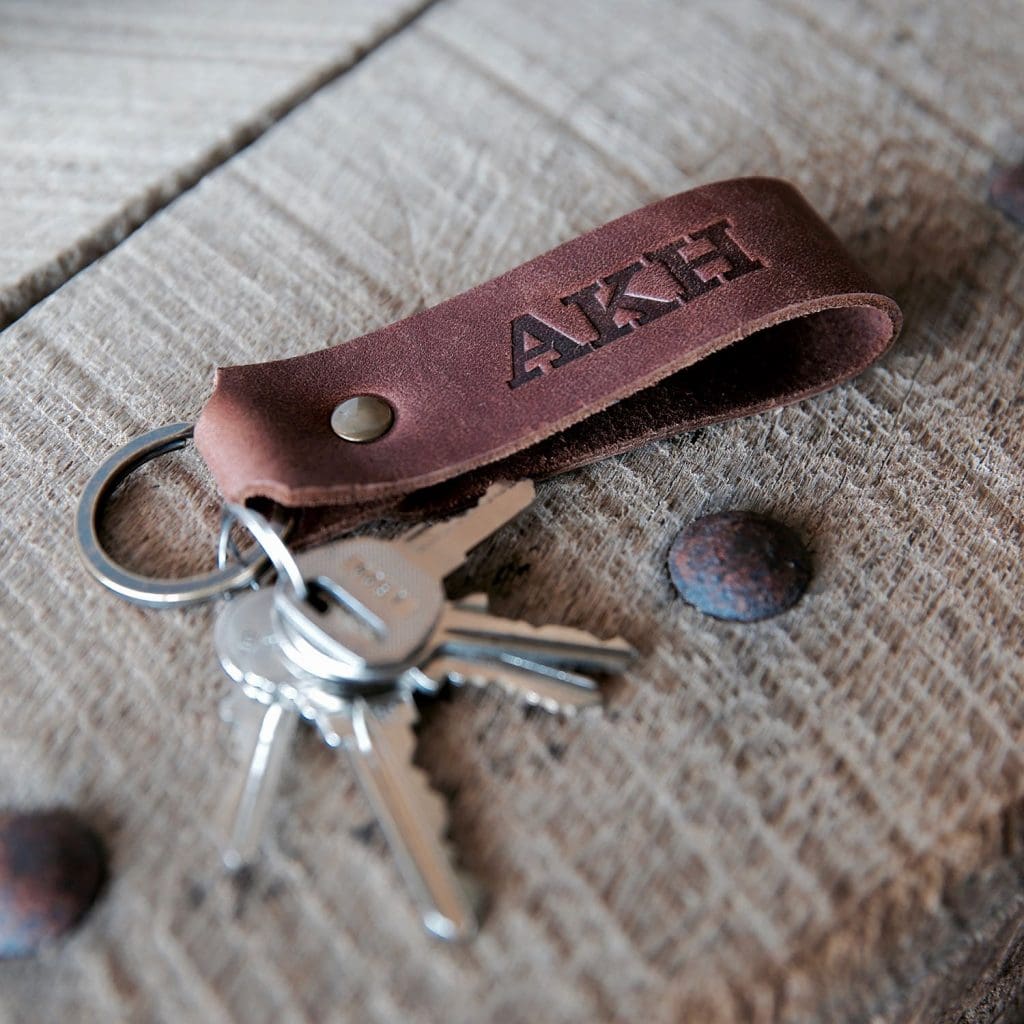 Buy it at Holtz Leather Co. for $17.00 (zero to three initials) or $22.00 (four to six initials)
This rugged keychain is the perfect gift for dads who want to stay organized in style! It can be purchased with or without initial customization, and, because it's made of real leather and is a classic style, it's sure to last a long time.
Not to mention that every time your dad reaches for his keys, he'll be reminded of you!
4. Atlas Obscura: An Explorer's Guide to the World's Hidden Wonders, by Joshua Foer, Dylan Furas, & Ella Morton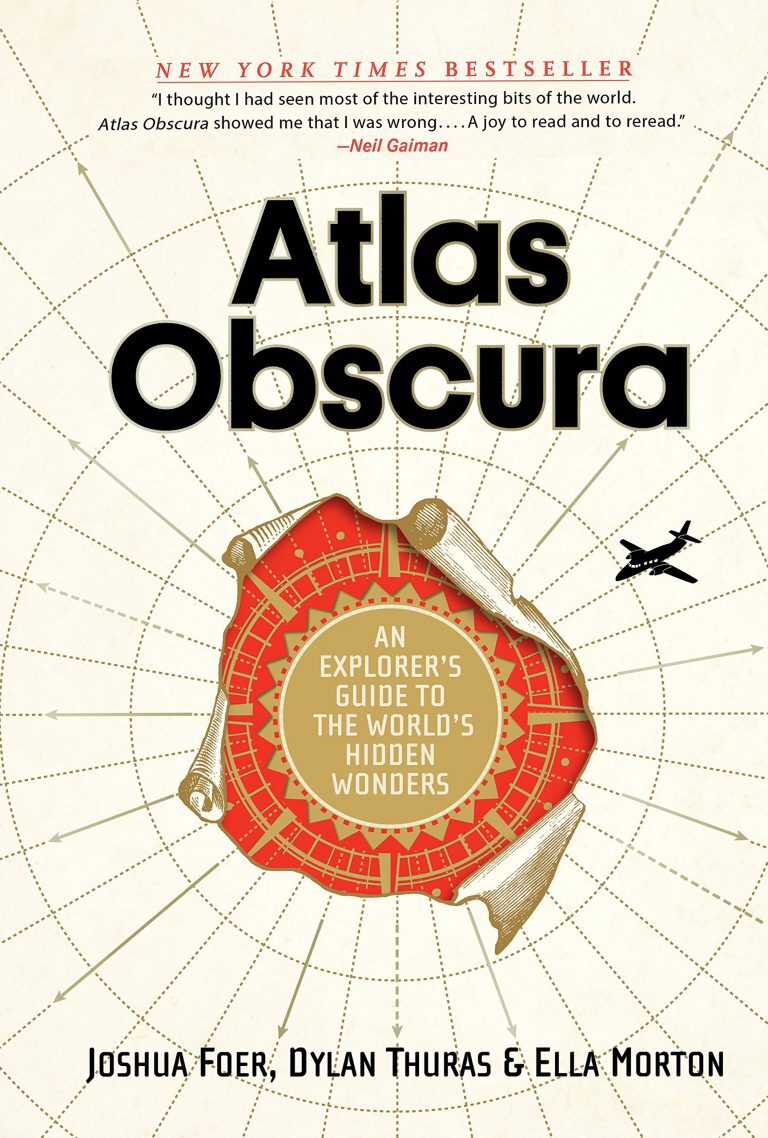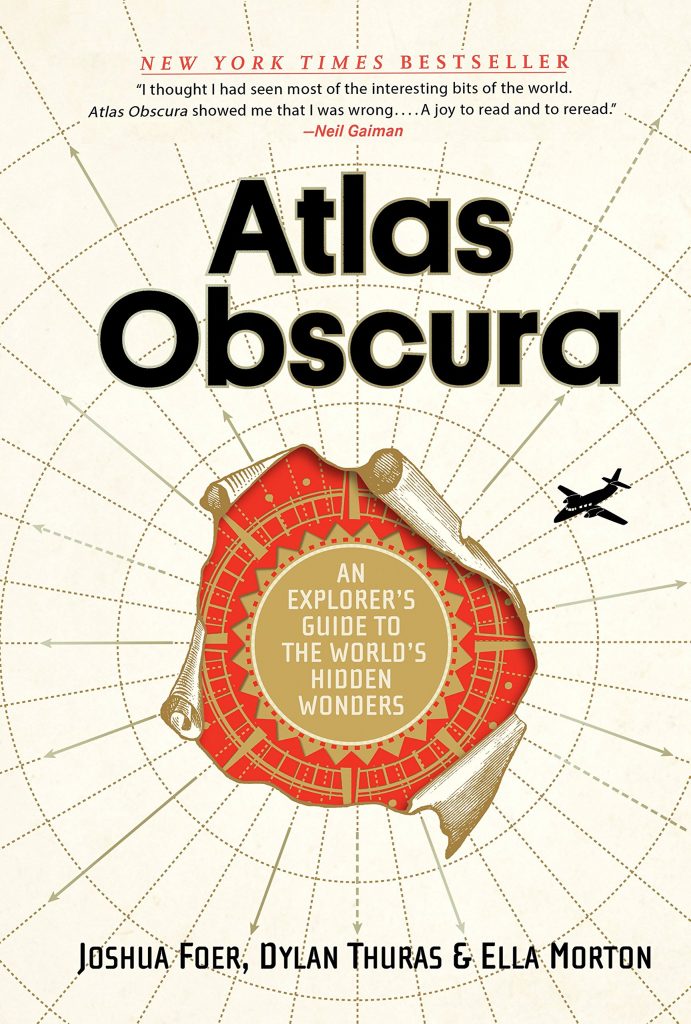 Buy it at Amazon for $19.89
For the dad who loves exploring and learning new things, you can't go wrong with this cool book, which serves as a guide to exciting, mysterious, and unexpected world wonders that are off the beaten path.
In addition to thorough and interesting descriptions of these fascinating and mind-boggling places, things, and events, this hardcover book features plenty of cool photos and illustrations as well.
5. Bespoke Fabric and Leather Card Case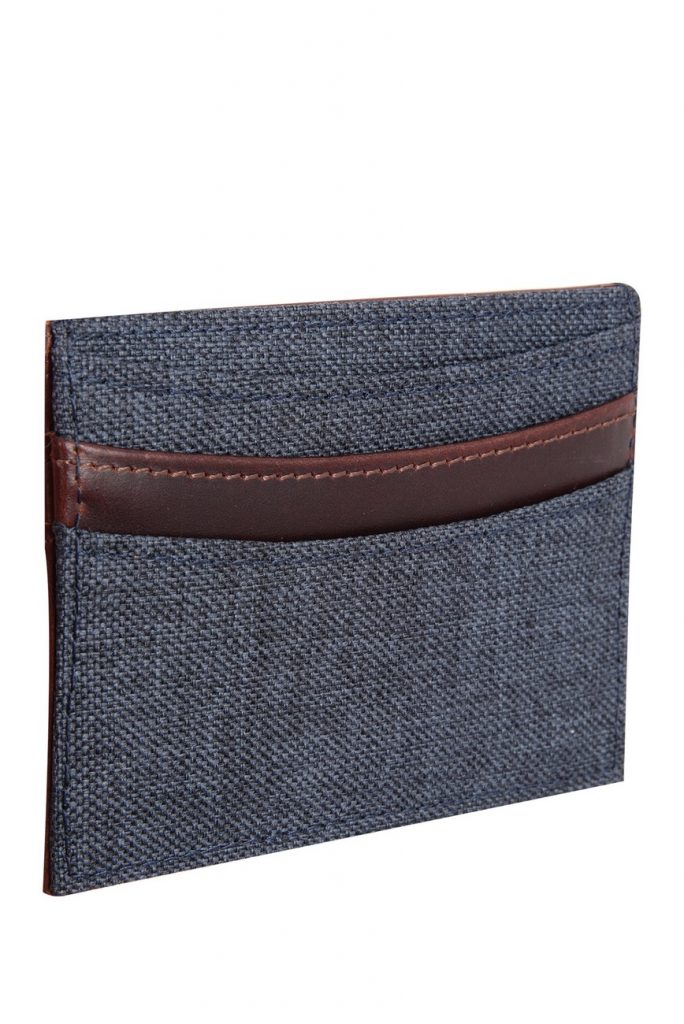 Buy it at Nordstrom Rack for $11.23
Does your dad constantly walk around with an overstuffed wallet in his pocket? If he does, then he'll appreciate this sleek card case which has just enough room for the essentials–not to mention that he'll feel a million times lighter without all those old credit cards and receipts hanging around and taking up space!
The case comes in seven different colors, but personally I like this classic navy shade best, as it goes with almost everything and complements the leather's brown color quite nicely.
6. Sweater Dog Socks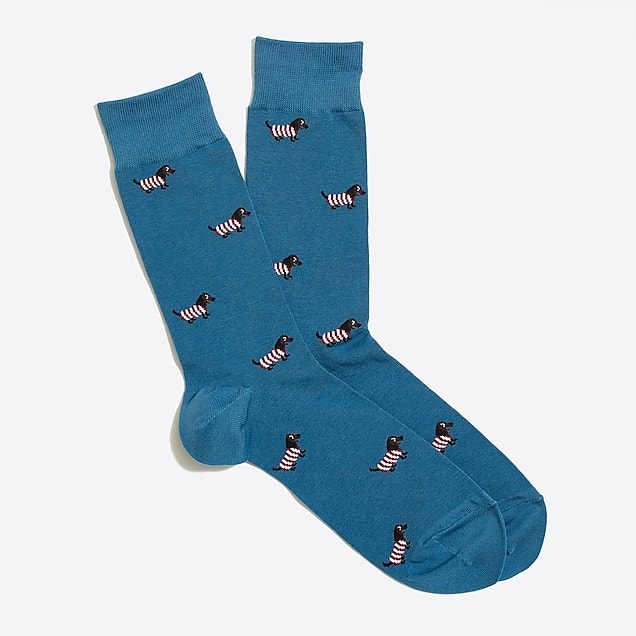 Buy them at J.Crew Factory for $8.00
For all the dog-loving dads out there, these adorable socks, which feature Dachshunds wearing little striped sweaters (!!!), are the ideal gift. Their medium-blue color offers just enough of a "pop" to any ensemble without going over the top. Meanwhile, their fun pattern ensures that he'll reach for them over his solid pairs time and time again.
Who knows, you might even find yourself stealing, uh, I mean, borrowing them from his closet every now and again!
7. Monogram Mug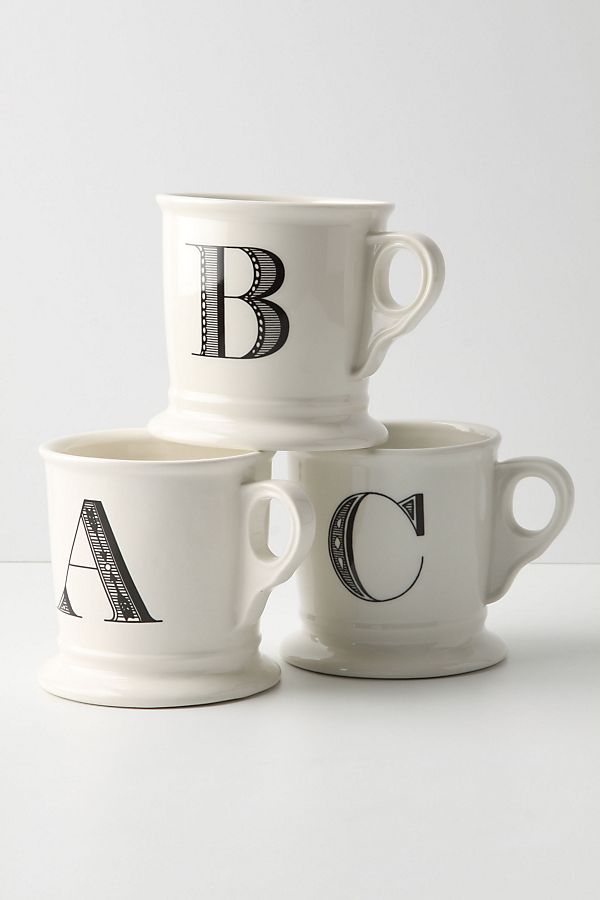 Buy it at Anthropologie for $8.00 per mug
You can't go wrong with a classic monogram mug when it comes to gift-giving! This is especially true when you're looking for something for a dad who's hard to shop for, as dads often are!
But, no matter your dad's personal taste, he's sure to love using a mug picked out just for him. Plus, the mug's unique design, classy lettering, and solid structure are sure to make it one that he'll reach for whenever he craves a hot drink!
8. C.O. Bigelow Bay Rum Cologne For Men – No. 032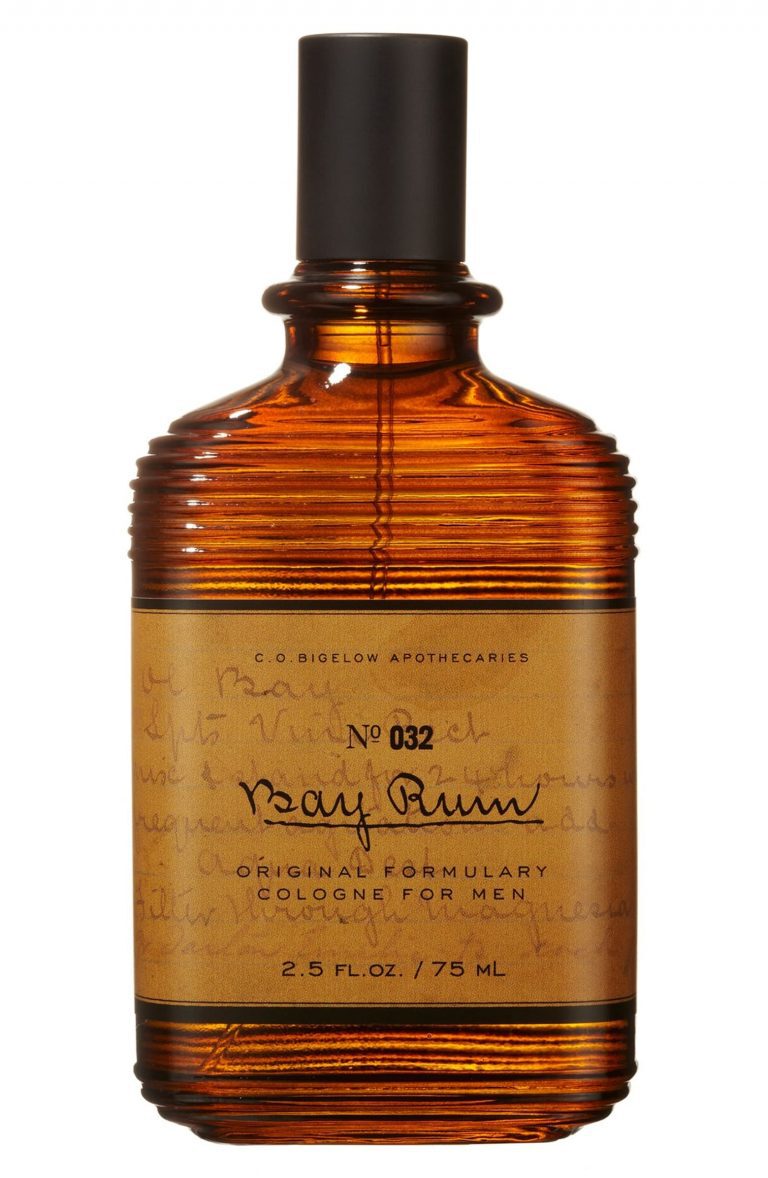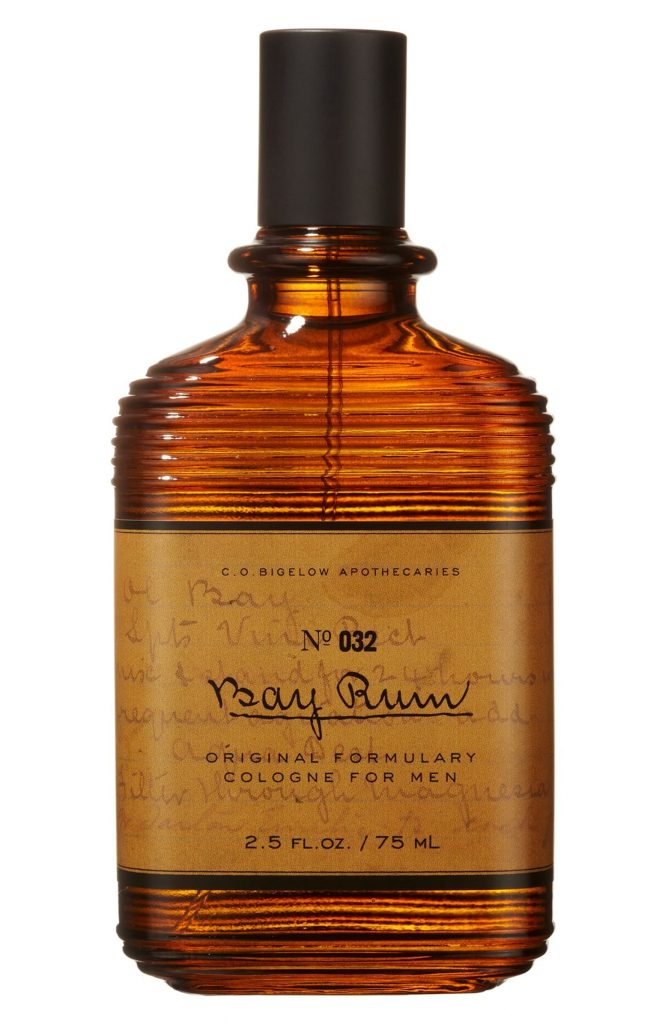 Buy it at Nordstrom for $29.50
Many fragrances these days can be quite expensive, which is why I knew had to include this classic-yet-affordable cologne. Featuring notes of bath oil, spices, and citrus, this warm and unique scent actually dates back to 1907, so you know it's gotta be good!
Plus, it comes in a chic, dark-colored bottle that will make a cool addition to Dad's dresser or countertop.
9. Linen-Blend V-Neck Cardigan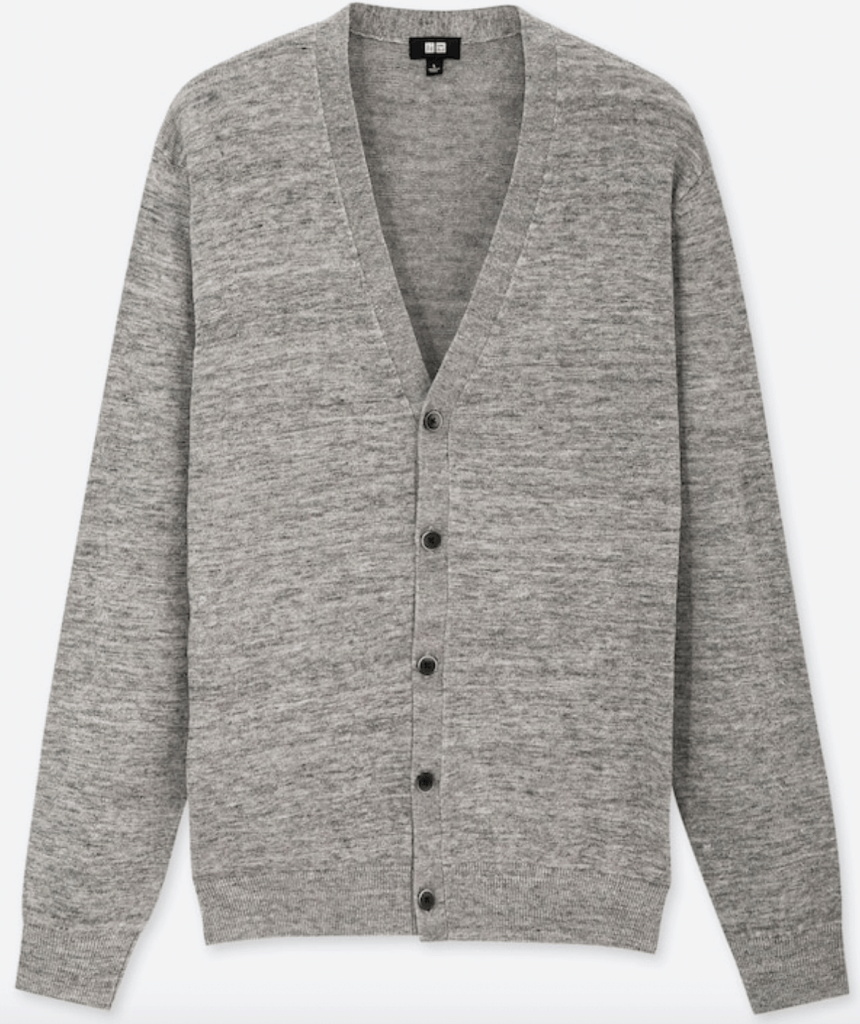 Buy it at Uniqlo on sale for $19.90 (Original price $29.90)
Talk about an affordable luxury: This timeless linen-blend cardigan is the perfect gift for dads who appreciate the finer things in life — even if your wallet doesn't!
This lightweight and stylish piece can be worn almost anywhere, from backyard dinners to summer family road trips; your dad can even wear it to work if he works in a more casual environment. In fact, I wouldn't be surprised if he refuses to take it off all Summer long!
10. Knock Knock What I Love About Dad Book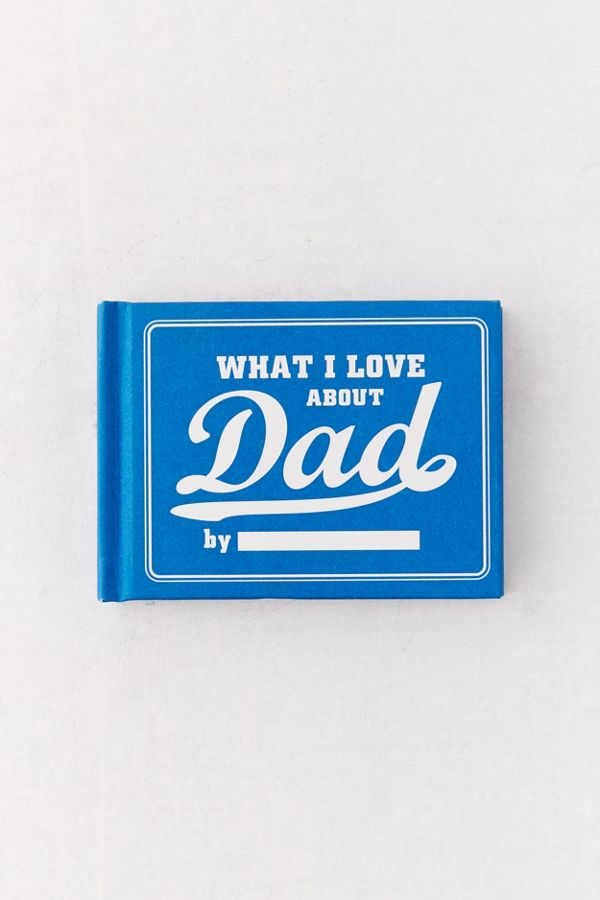 Buy it at Urban Outfitters for $10.00
If you're looking for a Father's Day present that's sweet and sentimental, but not overly sappy, then you'll definitely want to pick up this cute little fill-in-the-blanks book, which prompts you to write about all the things that make your dad special. Personally, I think that this would be a great gift for any dad, but would be especially meaningful to a dad whom you don't get to see as often (e.g. due to going to college out-of-town).
Moreover, whether you choose to fill the book out before giving it to him to read, or decide to take some time to answer the prompts together, it makes for a beautiful gift that Dad is sure to cherish forever.
What do you think?
What are you getting your dad/grandpa/uncle/special father figure for Father's Day this year? Which of the Father's Day gifts featured in this list best suits his style and personality? Do you have any other suggestions re: exciting, last-minute Father's Day gifts?
Let me know in the comments!