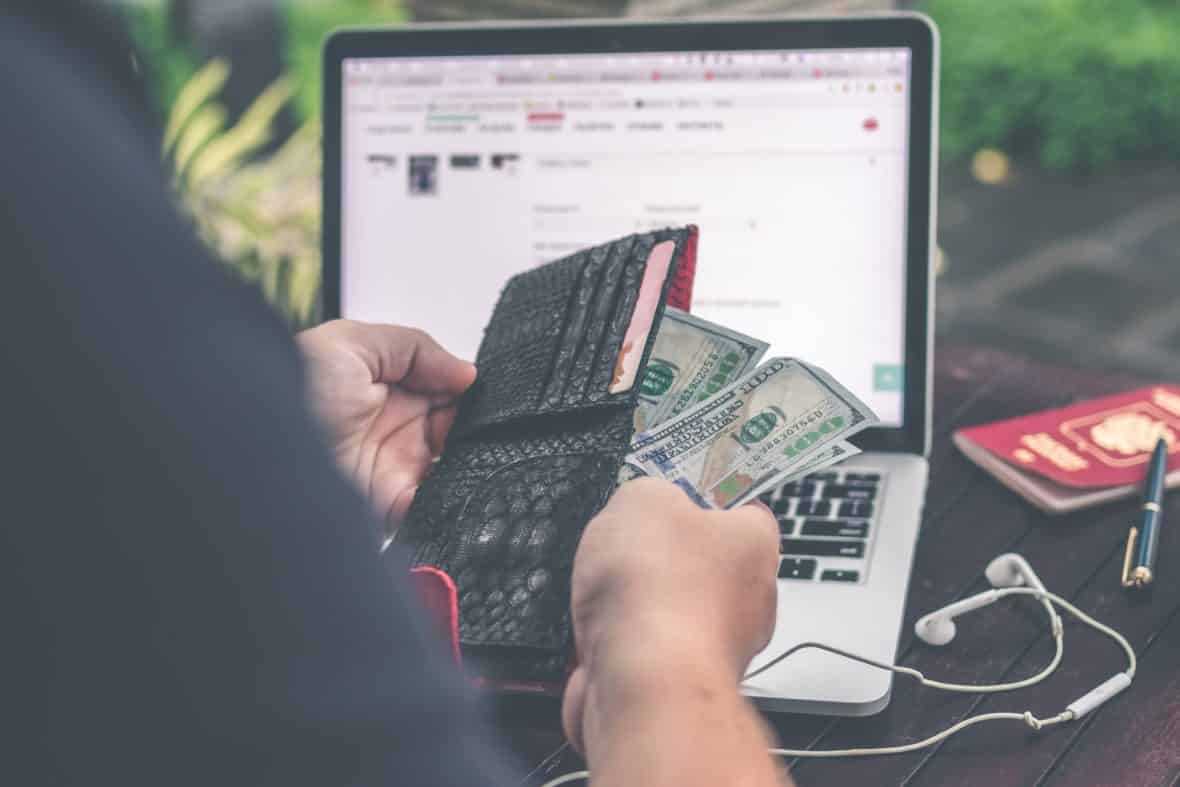 If you're working hard for your paper, it can be painful af to spend it, even on the stuff you KNOW you need to get; I still flinch when I see the total in the grocery store. So splurging on certain items (especially luxury items, like foundation and candles) can seem like a total waste of money.
However, there are actually quite a few products that are worth the extra cash if you've got the extra cash to spend.
A note: I am a broken record when it comes to spending money, I know, but please don't wreck yourself. Splurging strategically and sporadically is fun and indulgent and makes you feel baller, but no splurge is worth emptying your savings account or going into debt.
Whether splurging for you means spending $20 dollars on a product or $200, the following items are totally worth the splurge, imo:
Foundation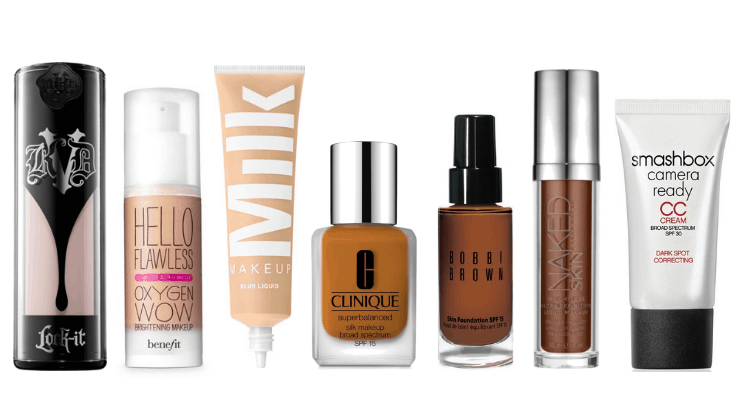 Foundations L-R: Kat Von D – Sephora | Benefit – Amazon | Milk Makeup – Milk Makeup | Clinique – Bloomingdale's | Bobbi Brown – Macy's | Urdan Decay – Sephora | Smashbox – Macy's
In my experience, 9 times out of 10, drugstore foundation doesn't hold up to the pricey stuff. Spending a little extra on the foundation to rule them all (for your skin) makes all the difference, even if the rest of your makeup comes from CVS.
Plus, pricier formulas are more likely to have skin soothing or repairing ingredients (or sunscreen – which you're wearing every day, right?).
The best part about splurging on foundation is it will generally last you 4 to 6 months, so a $45 foundation will really only cost you about $7.50 a month if it lasts 6 months.
Kitchen Knives
This probably seems random, but trust me – after years of using cheap kitchen knives from Target and Bed Bath and Beyond, I was gifted a nice set of kitchen knives last Christmas. I swear to god, they are game-changing. I would buy them again for myself in a heartbeat.
Even just getting one baller chef's knife (like this one from Misono or this one from J.A. Henckels) to supplant your cheaper models makes all the difference.
Just make sure you're ready to use the knife safely and to take care of it, which means sharpening regularly, storing it properly, and keeping it out of the dishwasher!
Perfume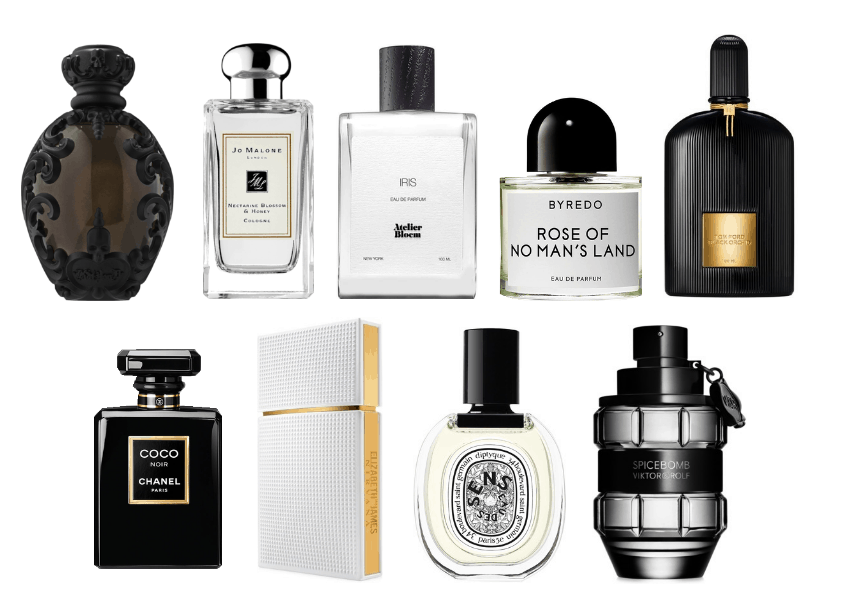 Products L-R, top to bottom: Kat Von D – Sephora | Jo Malone – Sephora | Atelier Bloem – Barneys | Byredo – Barneys | Tom Ford – Amazon | Chanel – Bergdorf Goodman | Elizabeth and James – Sephora | Diptyque – Amazon | Viktor & Rolf – Macy's
I'm a signature-scent kind of girl (I have one perfume I wear in summer and one I wear in the winter), so I really like to splurge and buy the biggest size available when it's time to repurchase.
For me, perfume is worth the investment because I don't feel like myself if I'm not wearing it – even if I'm walking out the door in leggings and no makeup, I'm probably wearing perfume. I imagine most perfume-loving gals feel the same way.
Perfume can really run the gamut price-wise, so you can splurge a little no matter what your budget is, but even if you've got your heart set on a scent that's out of your price range, chances are you can get a rollerball or smaller size for a price that's in your budget.
Bedsheets
If you are the kind of person that absolutely destroys bedsheets (we all have that one friend who eats pasta with sauce in bed) you might want to skip this. That being said, you spend about a 1/3 of your life in bed, so it makes sense to invest in making it as comfortable as possible.
There's nothing worse than scratchy sheets or sheets that don't stand the test of time, so if you have some extra cash, go ahead and spend a little more on nice sheets.
Brands like Brooklinen, and Boll & Branch have fairly reasonable prices for high-end sheets, and if you take good care of them (gentle washes, taking your make up off before going to bed) they should last you a couple of years, at least.
Candles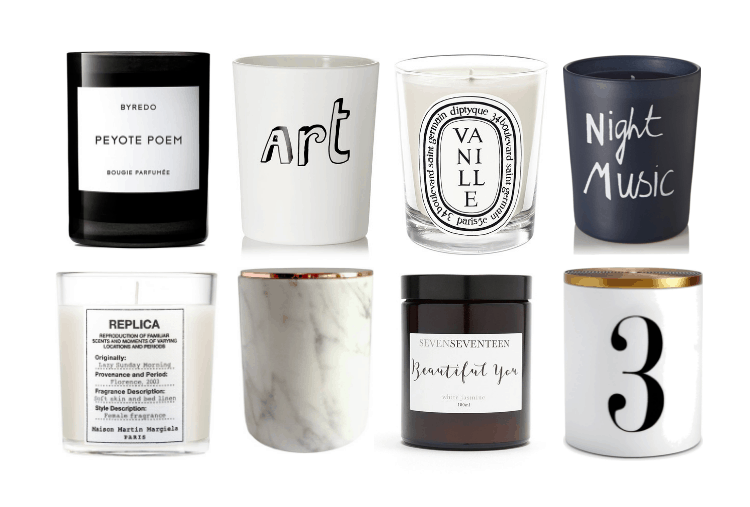 Candles L-R, top to bottom: Byredo – Forward | Bella Freud – Net-a-Porter | Diptyque – Bergdorf Goodman | Bella Ford – Net-a-Porter | Replica – Nordstrom | The Lane – Wolf and Badger | Seven Seventeen – Popmap | L'Objet – Barney's New York
I'm really starting to feel like a candle pusher, but candles are another little luxury item that I totally think is worth the splurge.
Depending on the price of the candle and its burn time, even some of the most expensive candles can price out to about a dollar per hour of use.
This isn't something I would say you should splurge on every single time you get a candle (if you can, hey, go you) but having one or two really nice candles that you use for self-care or for your nightly ritual is a great way to indulge.
Wear-Everywhere Shoes
I'm not telling you to drop $800 on Manolos here, but upgrading from the Target sandals you buy every summer because they fall apart to a solid pair from Aldo, Steve Madden, or Nine West will actually save you money over time.
It will also save your feet from painful blisters, pinch points, and bad posture. Yay!
If you work in an office that requires you to wear business casual or business professional clothing, I would say this is especially important – the shoes you wear to work every day will last much longer and look nicer longer if you spend a little more.
Skincare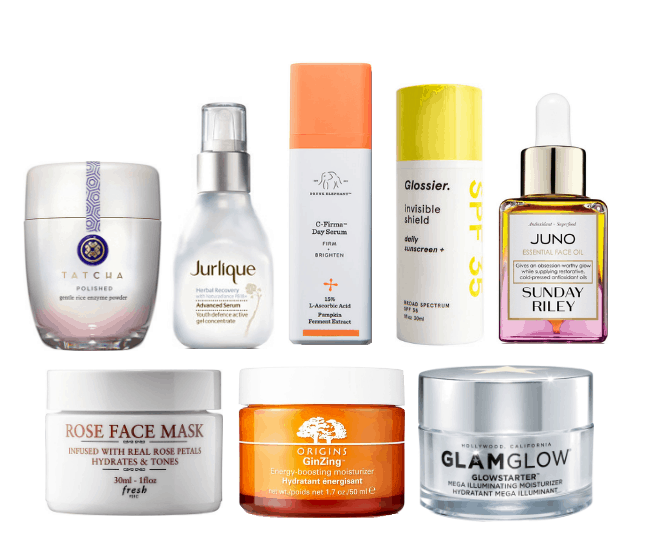 Products L-R, top to bottom: Tatcha – Amazon | Jurlique – Amazon | Drunk Elephant – Amazon | Glossier – Glossier | Sunday Riley – Amazon | Fresh – Sephora | Origins  – Amazon | Glamglow – Bloomingdale's
For the longest time I didn't really believe in expensive skincare – as teenager with bad acne, I tried nearly every cleansing system and cream I could get my hands on to no avail. (Teenage skin is stubborn, yo!)
For a while I was cool with using the $10 cleansers and moisturizers from Target because I didn't think price made a difference. That is, until I started trying my friend's fancy skin care and getting little samples in subscription boxes. I was (am!) hooked.
For my own skincare routine, I believe in tactical splurges – I spend a little extra on serums and sunscreen (I use Glossier's, pictured above!), and in turn I spend a little less on moisturizer and cleanser.
I think this especially applies if you're spending extra on protection like sunscreen, anti-aging skincare, or repairing treatments. You are, after all, taking care of one of your major organs – think of it as an investment in your health. #logic
What do you think?
What do you spend a little extra on? Would you splurge on any of these products? Let me know in the comments below!