This post may contain affiliate links, which means we may receive a commission if you purchase through our links. Please
read our full disclosure here
.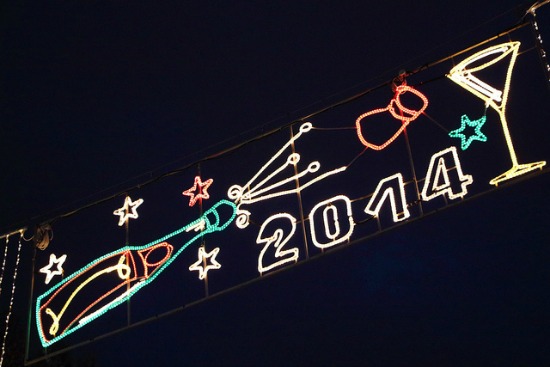 Today is New Year's Day, a.k.a. the best day to reassess your resolutions from last year and start fresh. While you may resolve to hit the gym more, be wildly more positive, and to stop sneaking your roommate's conditioner, we advocate you also weigh some fashion resolutions as options for the upcoming year.
Being a well-dressed student is hard. We get it. Clothes don't always come cheap, and often textbooks, groceries, and rent leave little left over for stepping up your closet game. But in the spirit of the holiday, here are four fashion-centered New Year's Resolutions, with frugal sample outfits to show how it can be done.
1. Dress Up for Class – $99.03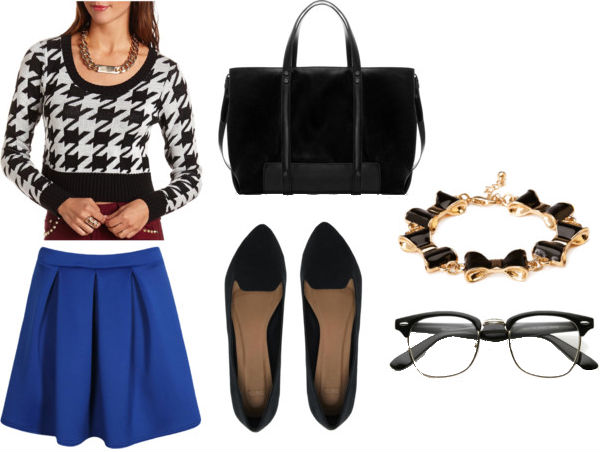 Product Information: Top – Charlotte Russe, Skirt – Boohoo, Shoes – ASOS, Bag – Zara, Glasses – Amazon, Bracelet – Forever 21
The most basic college-girl fashion resolution is this one. The longer the semester goes on, the more difficult it can be to look put-together for class. After long nights studying and waking up to chilly weather, it's a knee-jerk reaction to reach for sweats and leggings.
Now is the time to stop the excuses – just put on a skirt and do your hair! Trust us, you will feel more focused and awake for your whole day. Besides, you just never know who you're going to run into. First impressions matter!
2. Change Your Basics – $98.97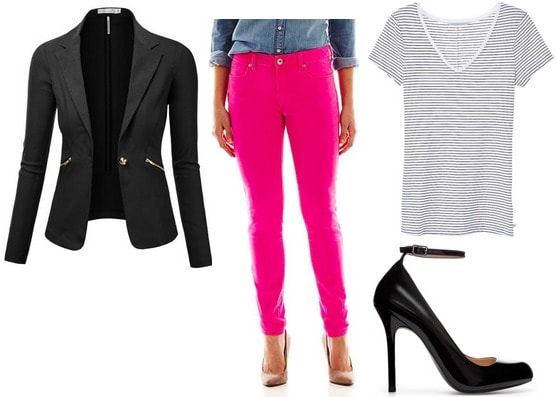 Product Information: Top – Victoria's Secret, Jeans – JC Penney, Blazer – Amazon, Shoes – Zara
If you are searching for a more unique fashion resolution, why not rethink your wardrobe basics? Most of us think of basics as tees, leggings, and ballet flats. While they absolutely are just that, it's time to change it up.
A well-fitted striped top should replace your go-to, worn out tee. Instead of grabbing a hoodie, opt for a blazer with zipper pockets. Those old black flats? Invest in some classic black pumps with a chic ankle strap for nights out.
3. Be More Daring – $97.96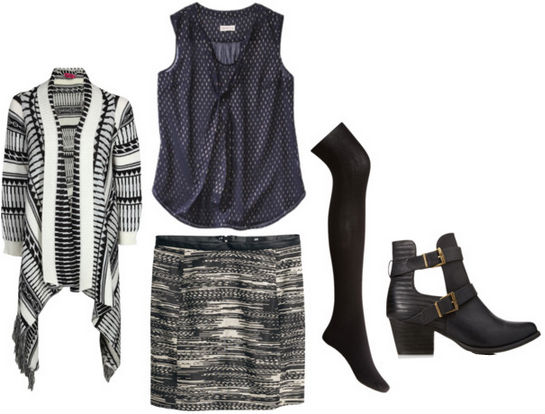 Product Information: Top – Target, Skirt – H&M, Cardigan – Boohoo, Shoes – Forever 21, Tights – Forever 21
This year, think about getting out of your comfort zone style-wise. You know those girls you see rocking funky trends on campus that you always admire? Become one of them. Pretty much all trends – no matter how out-there or crazy they may seem walking down the runway – can be translated into everyday life more modestly.
Be brave. Change things up. Be dressy, but wear an uber-trendy chunky sweater and cut-out booties. Try wearing a crop top. Strut your stuff and be proud!
4. Step Up Your Gym Fashion Game – $96.74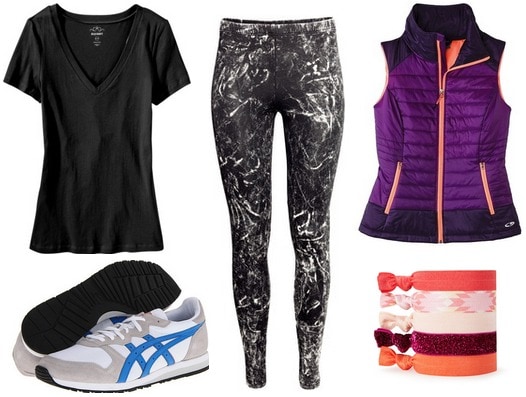 Product Information: Top – Forever 21, Pants – JC Penney, Bra – American Eagle, Shoes – Adidas
This resolution goes hand-in-hand with the popular "going-to-the-gym-x-number-of-times-per-week" resolution. Wearing your ragged middle school volleyball championship tee with grungy sweats will do just fine, but you'll be much more motivated if you're looking good while working out.
What are your fashion resolutions for 2014?
How do you plan on sticking to these resolutions while being financially responsible? Which look above is your favorite? Let us know by leaving us a comment below.