This post has our favorite Amazon fashion finds for summer 2021.
Summer is all about trying out new trends and styling fresh outfits, but purchasing new pieces can get pricy. Amazon has great deals and low prices on pretty much everything, including fashion and accessories.
I don't like to spend a lot on trendy pieces. That's why Amazon comes in handy. I can always find affordable alternatives to those expensive products seen all over social media.
Amazon also has storefront pages where you can follow your favorite influencers and find links to all their favorites items.
This post is an all-inclusive shopping guide for Amazon fashion! Below, you will see our favorite Amazon finds in fashion, accessories, and so much more for summer 2021.
Related reading: The Hottest Summer 2021 Color Trends (& How to Wear Them)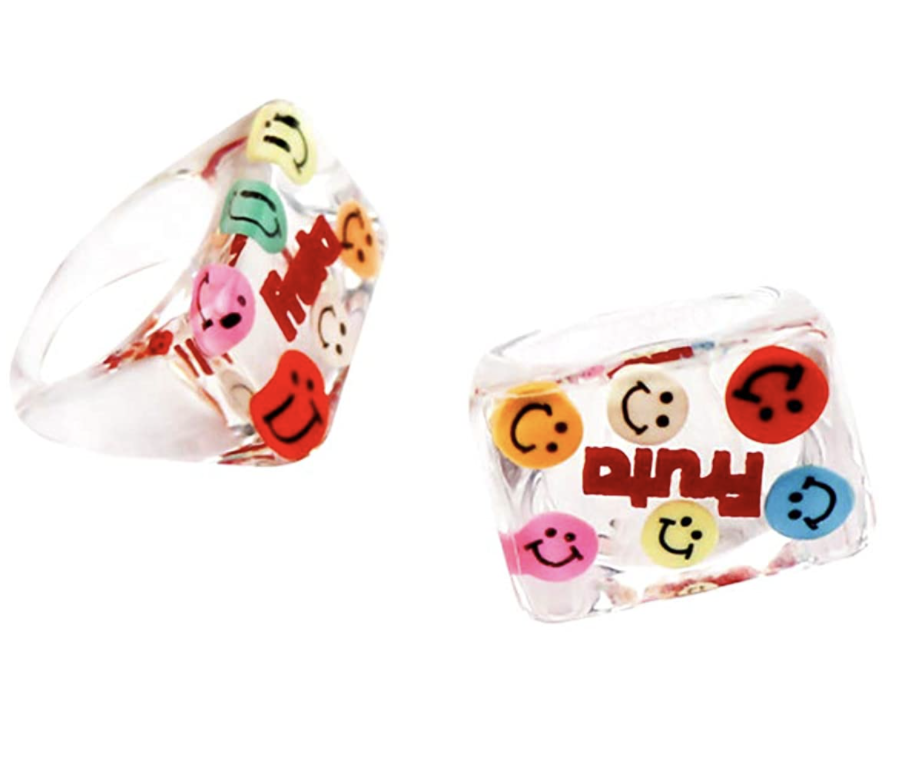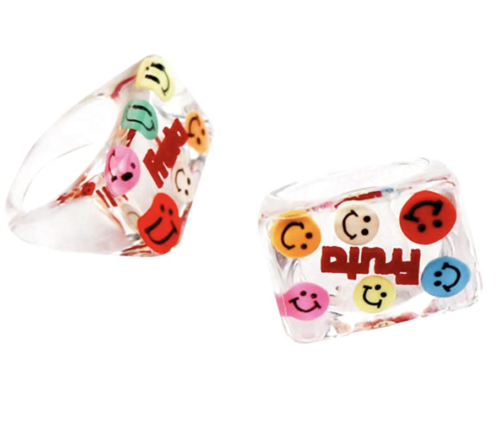 I love the clear look of these rings and the smiley faces are just adorable. Square, oversized rings are also very popular this summer.
Necklaces + Chokers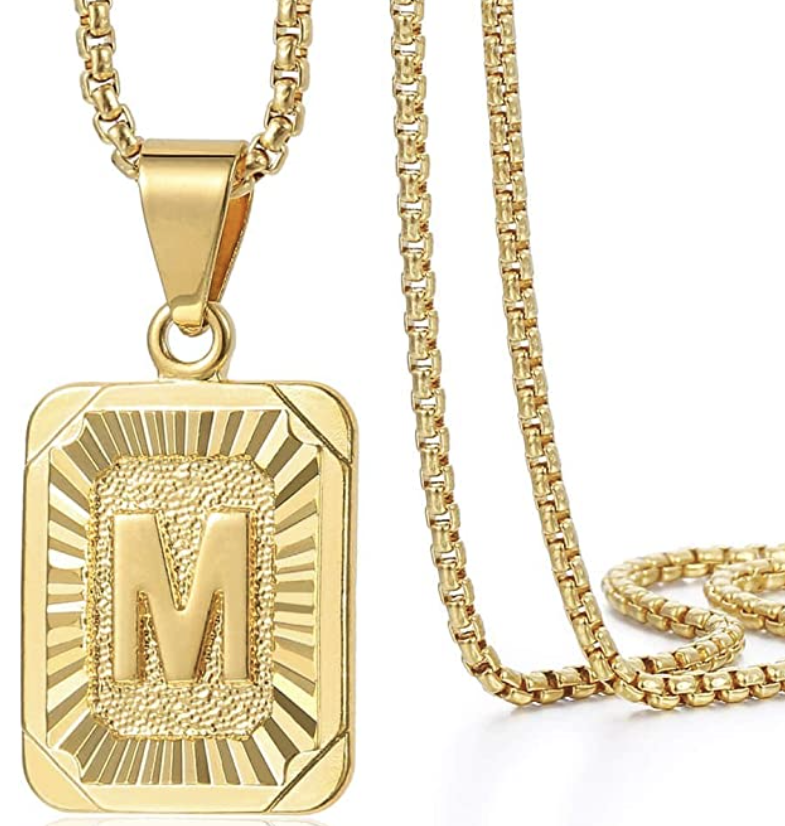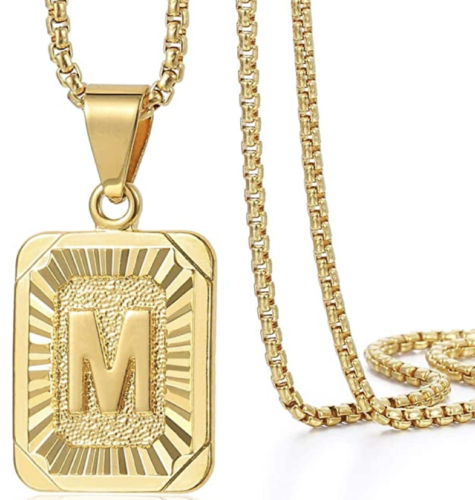 I love this necklace and will definitely be adding it to my cart! Rectangular, initial necklaces are easy to layer with shorter necklaces and simple to style with low-cut tops.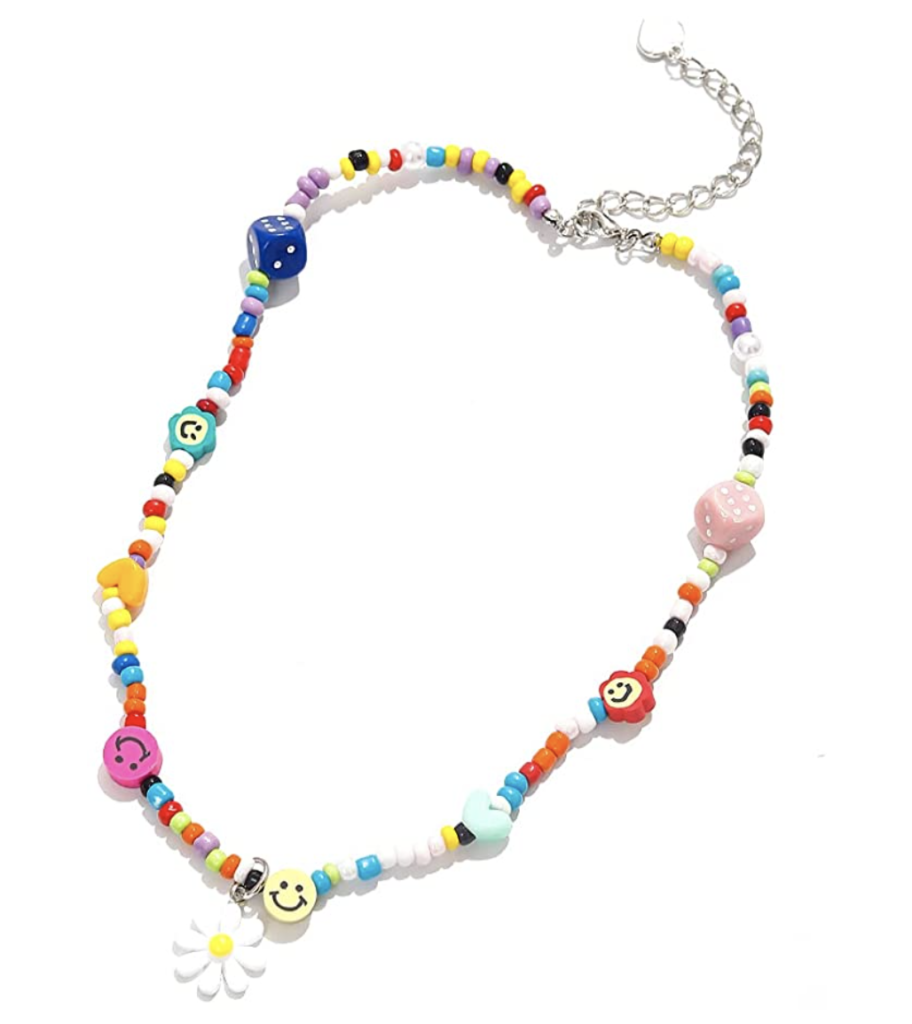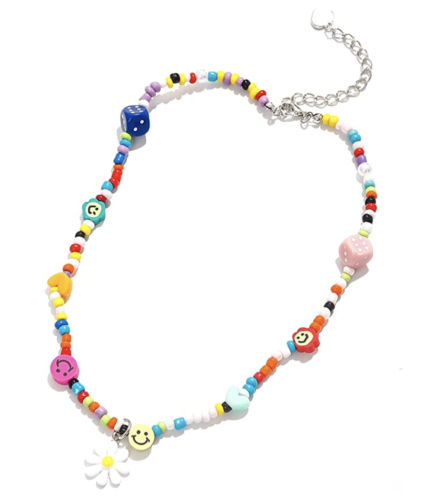 Another trend alert for summer 2021: beaded jewelry! This beaded necklace is reminiscent of summer camp and I love the nostalgic feel. This choker will be versatile too; style it with anything!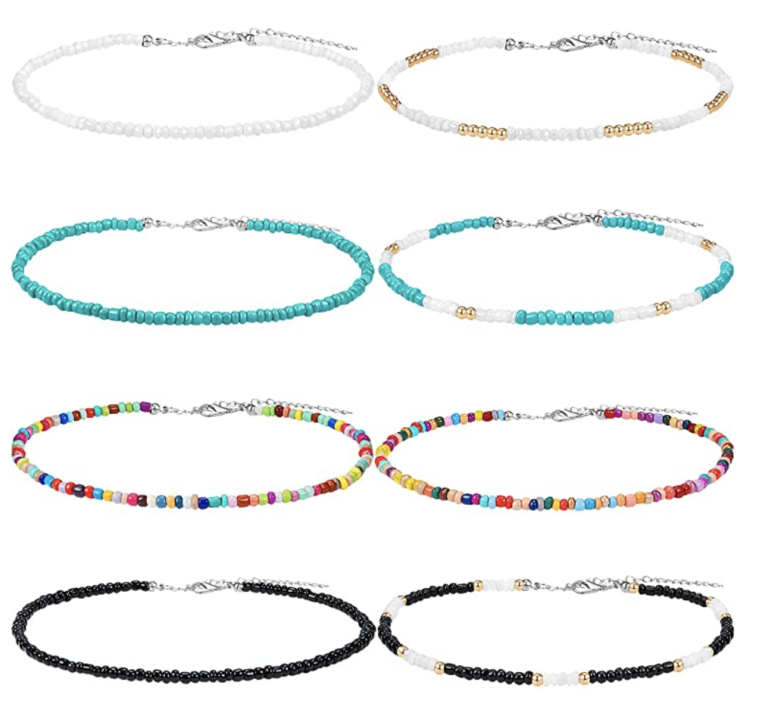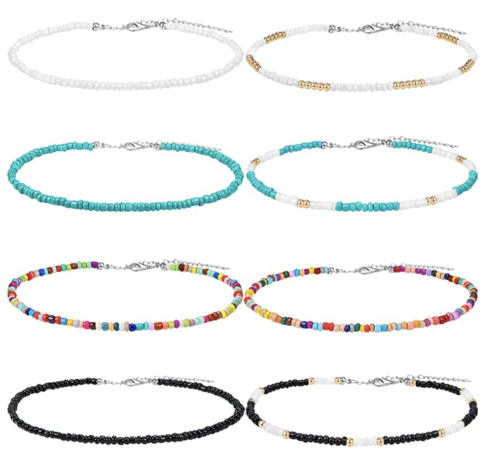 For layering, this pack of delicate, beaded chokers is perfect. You can buy them in a variety of colors without breaking the bank.
Earrings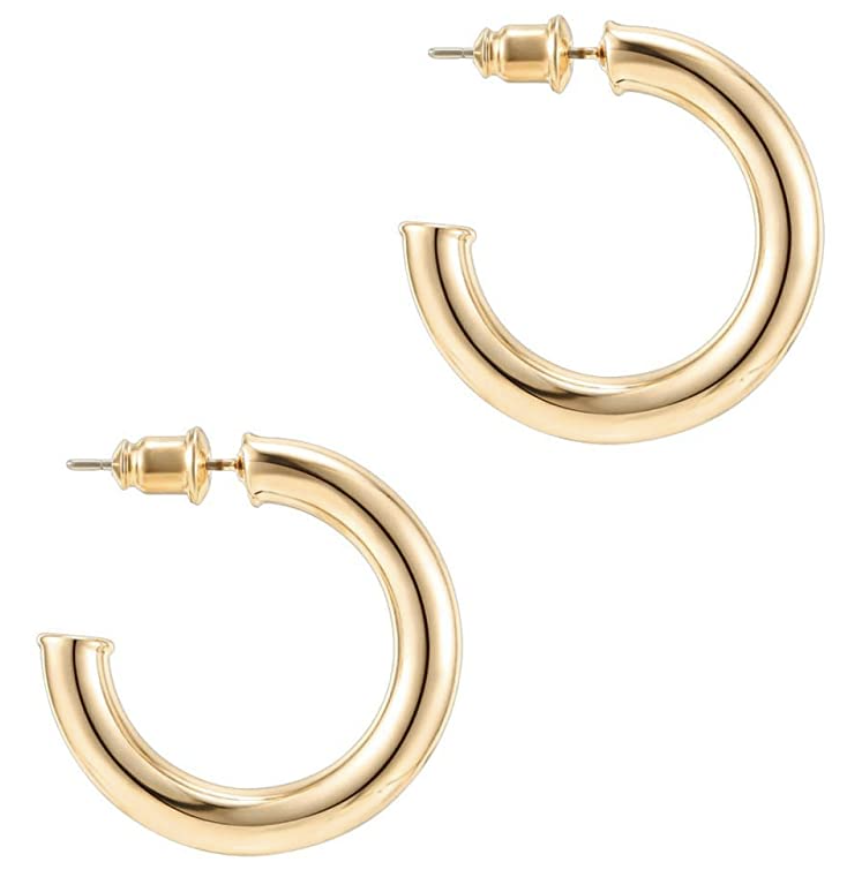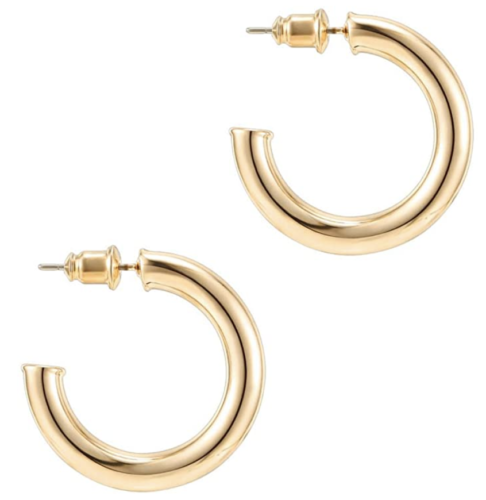 For earrings, chunky gold hoops are definitely a staple. This Amazon fashion find is low-budget and will stay a classic for years to come.
Amazon Fashion Finds: Fun Accessories
Bags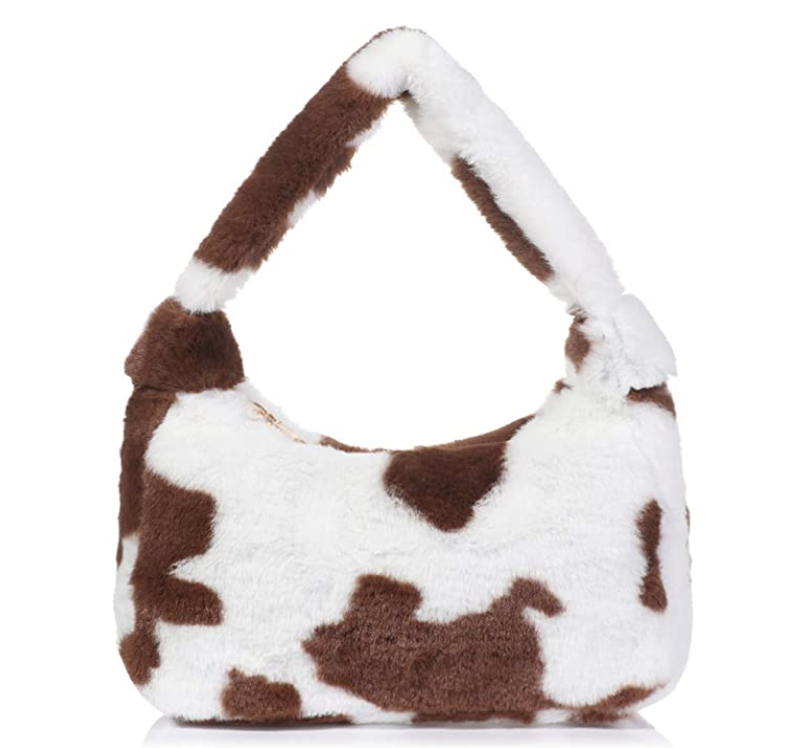 Bags are my favorite way to accessorize an outfit and Amazon has so many great ones for wallet-friendly prices. This mini shoulder bag is fuzzy and who doesn't need a fun cow print bag?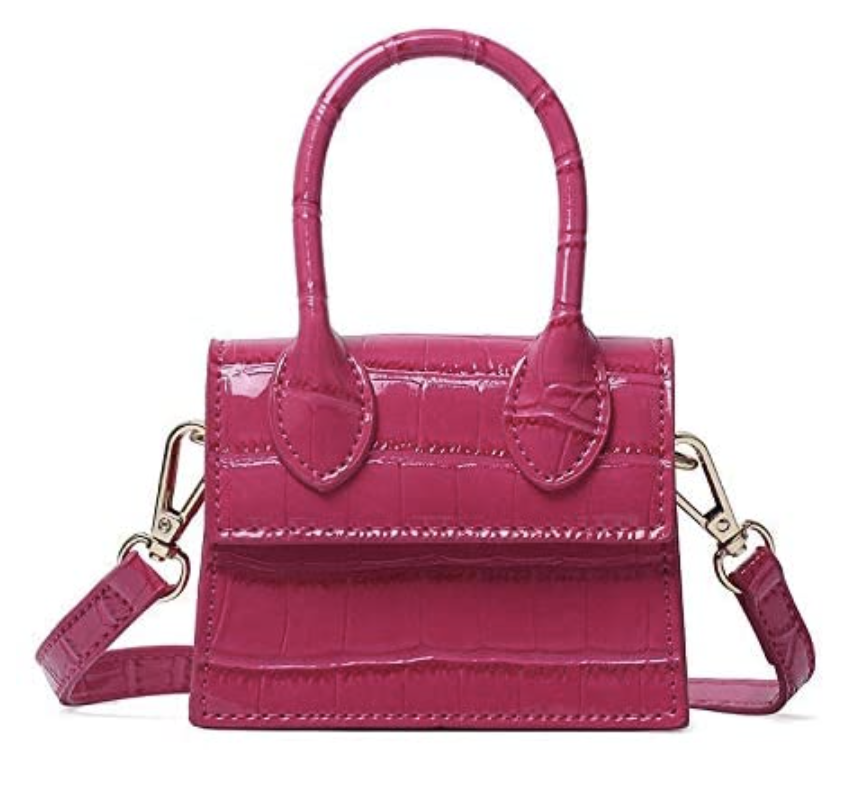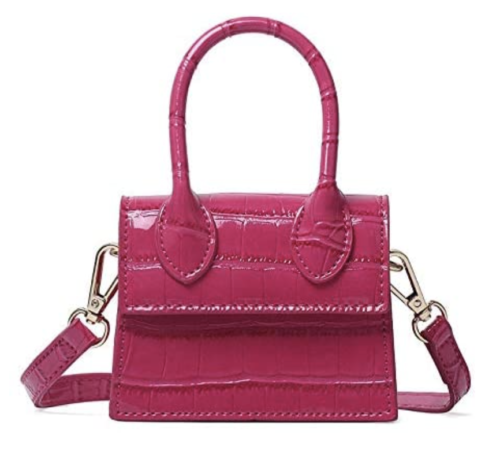 This bag looks much more expensive than it is and it comes in the happiest shade of pink. It will definitely make any outfit pop!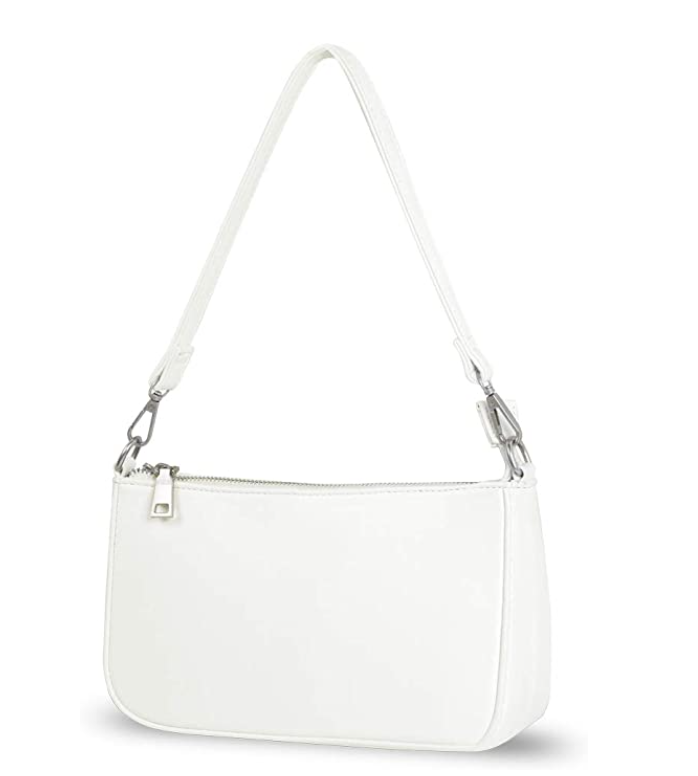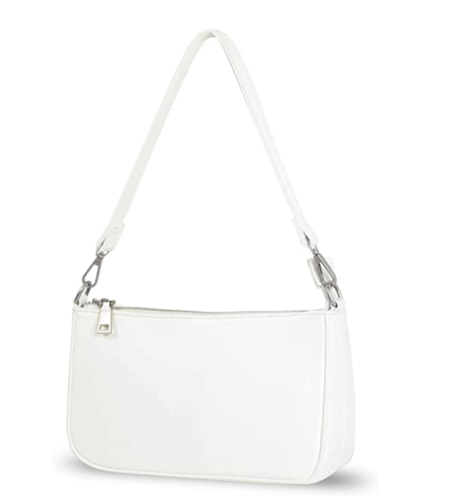 I adore the structured look of this purse. Plus, a great white bag is a must-have for any summer. This mini shoulder bag can be paired with just about anything, and either dressed up or down.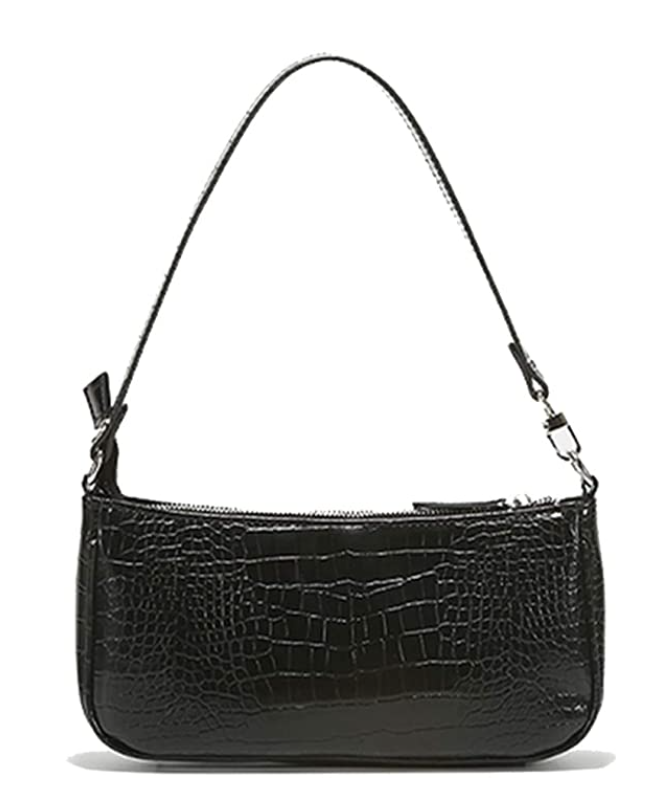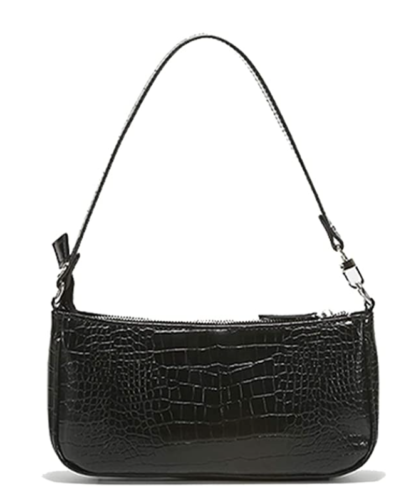 For a dressier outfit, this Amazon fashion find should do the trick. This shoulder bag is a patent black crocodile print.
Sunglasses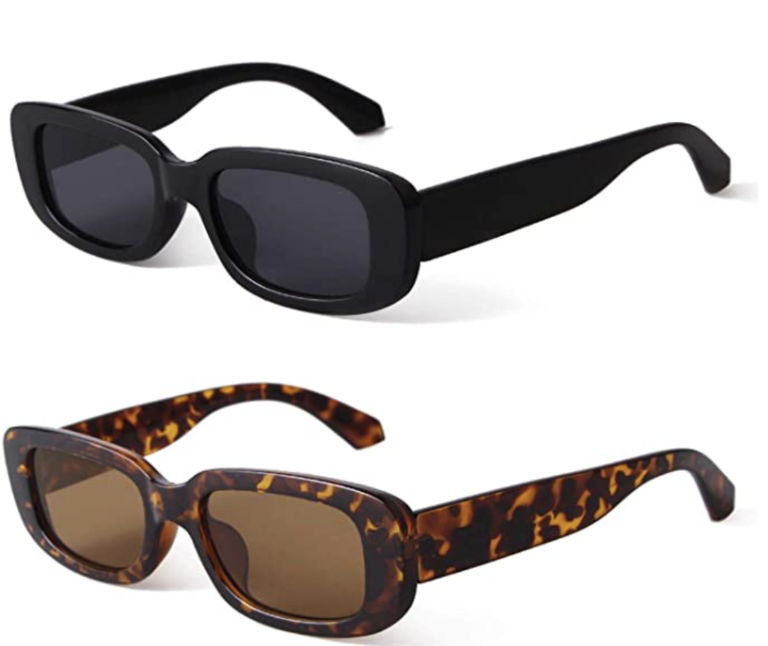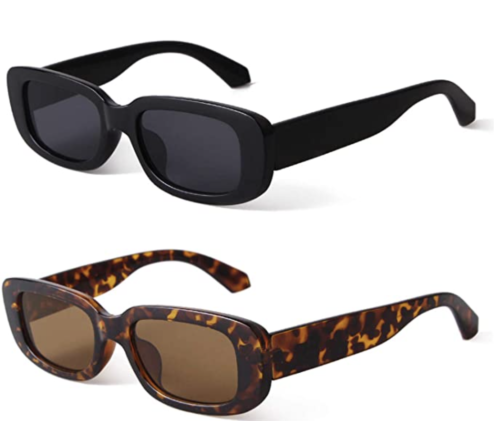 Obviously, sunglasses are essential for summertime. I love the slim, square look of these. The best part? They come in a pack of two, so you have both black and tortoise options.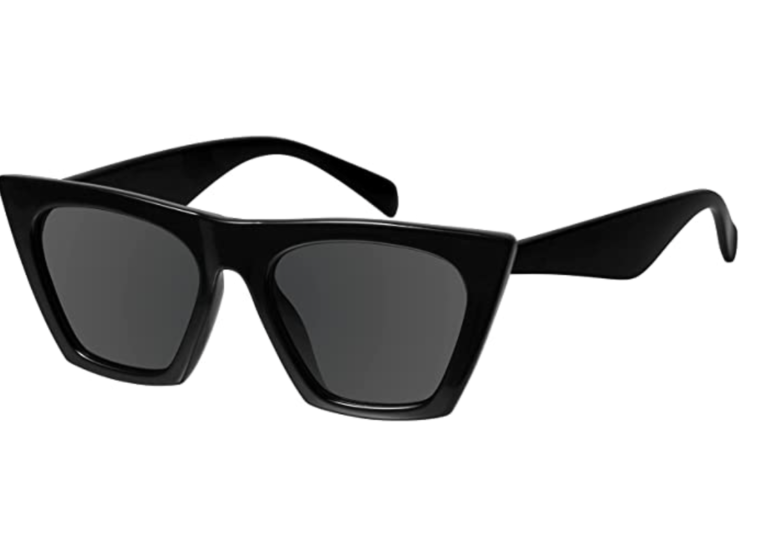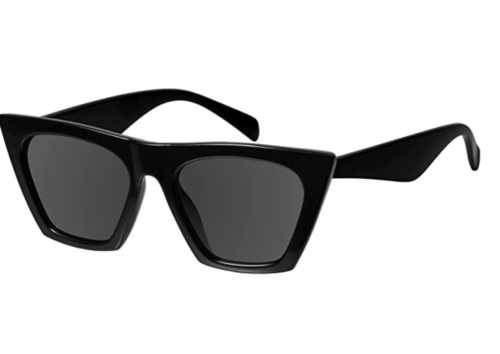 For those of us who prefer a cat-eye, these oversized shades are a geometric take on a classic sunglass silhouette.
Hair Stuff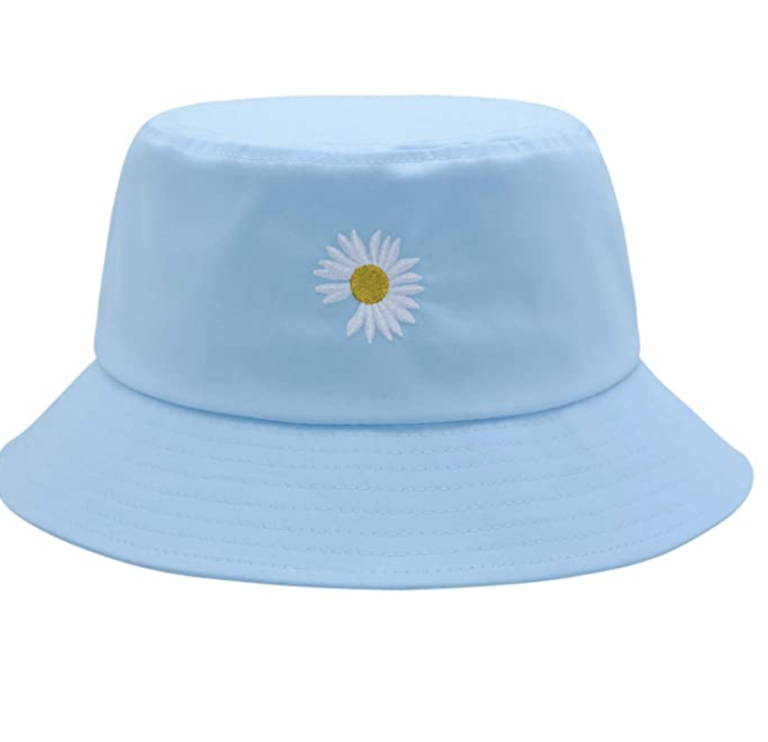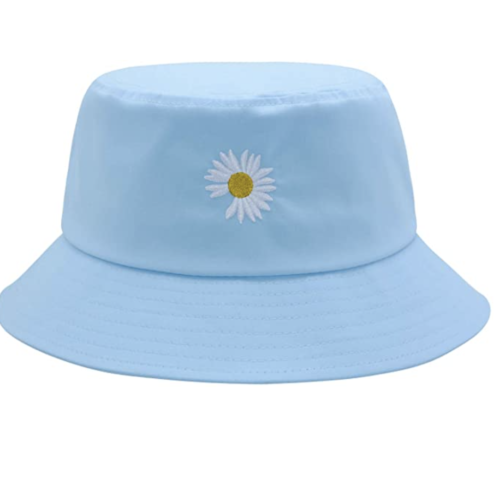 Mark my words: bucket hats are super trendy this summer. This Amazon fashion find is so cute! It is baby blue and has a daisy embroidered on it.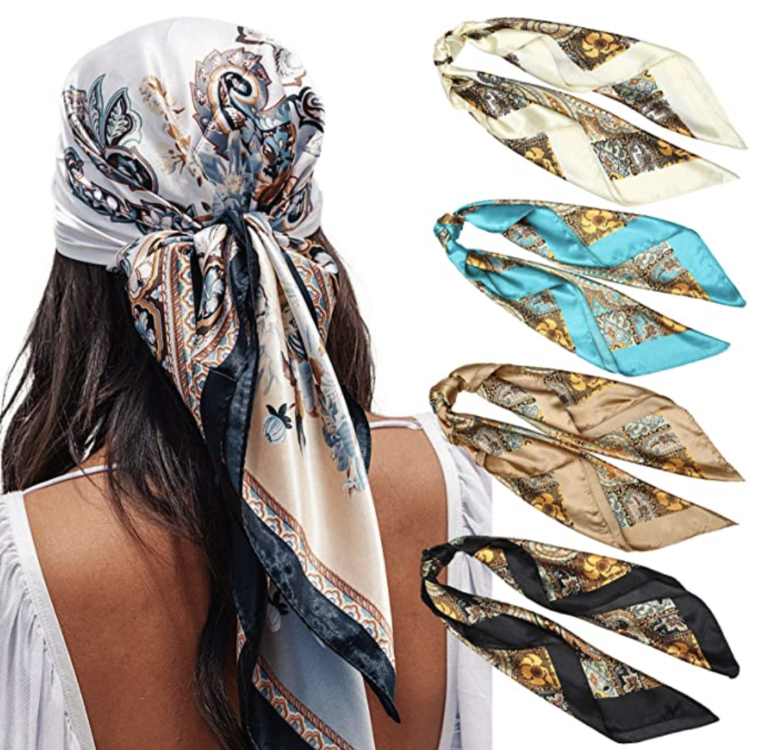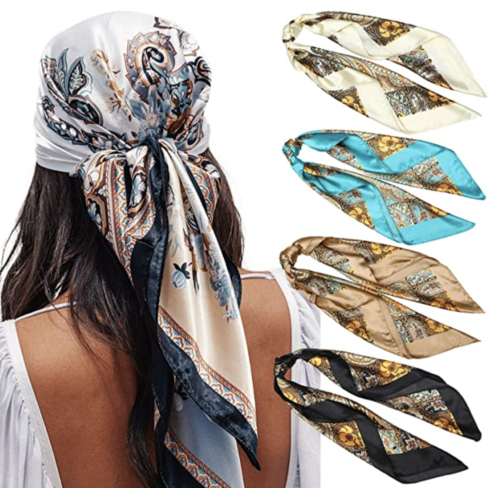 Hair scarves are another simple way to accessorize an outfit and keep your hair out of your face. These silky versions come in many colors and can be styled in a variety of ways.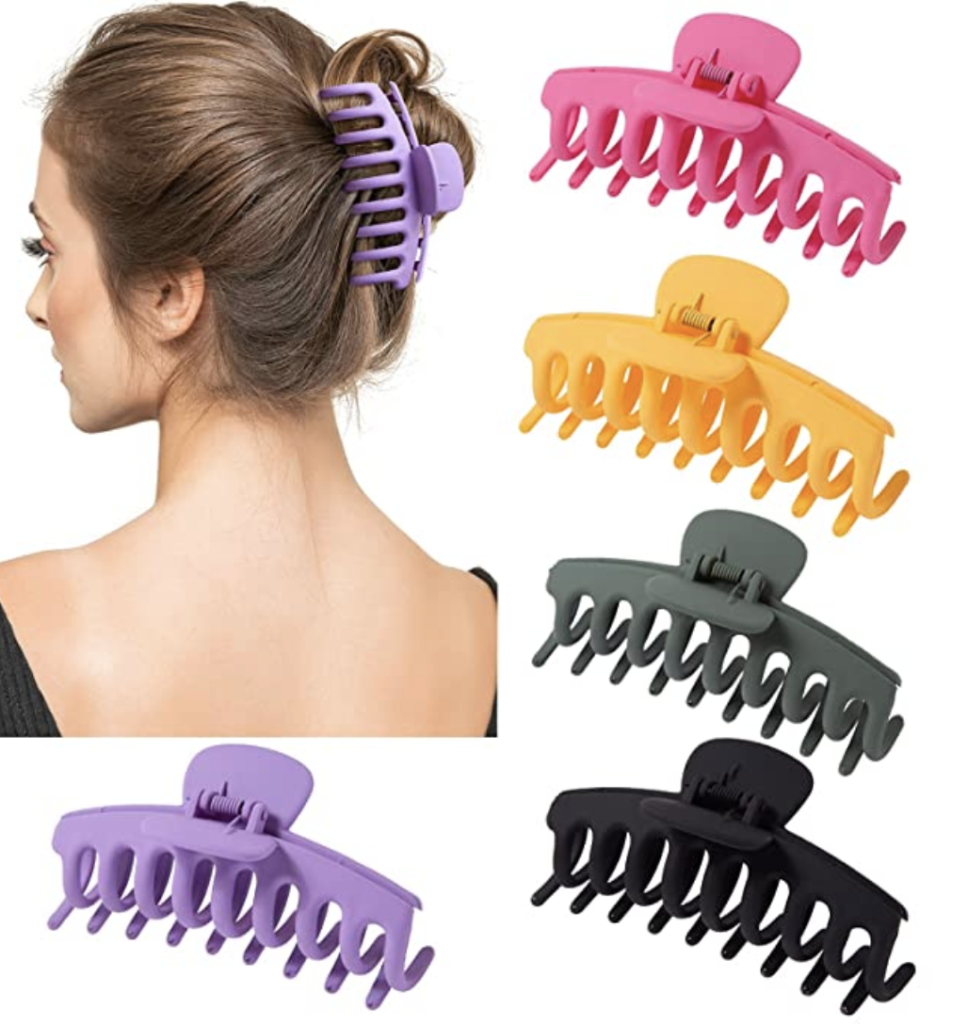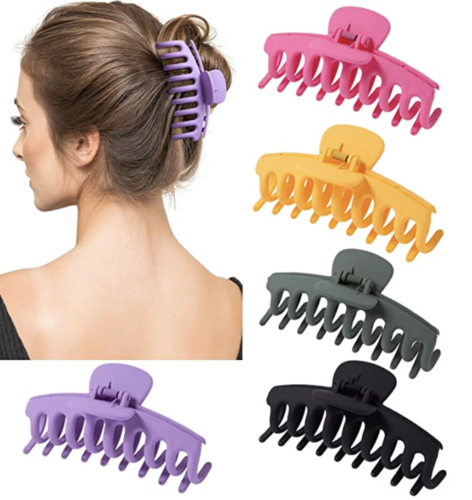 Claw clips are making a comeback. This pack comes with four, matte-finished clips in a variety of shades.
Amazon Fashion Finds: Shoes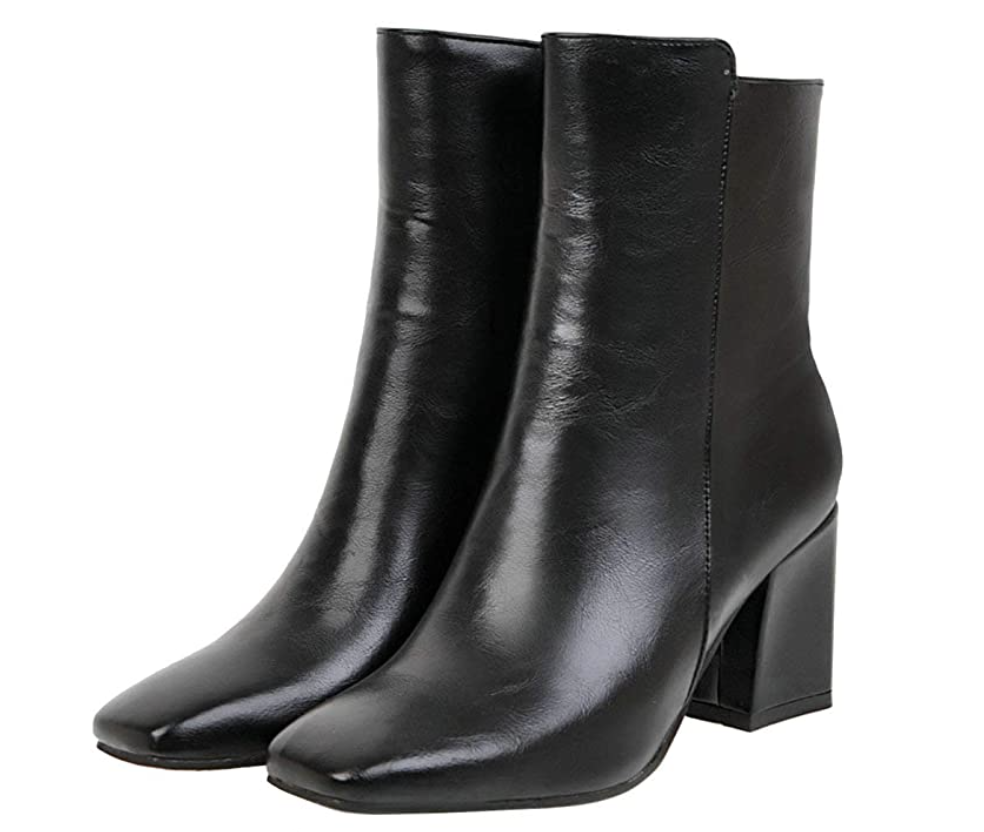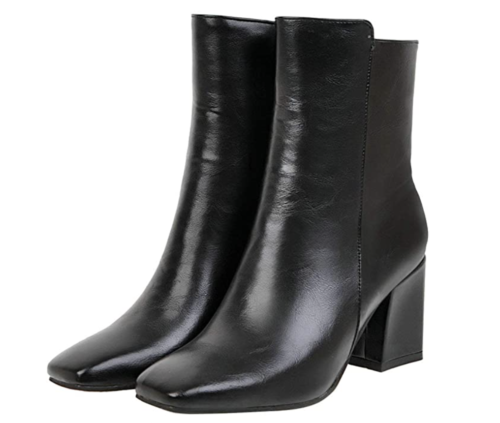 For shoes, these square-toe black booties are great for nighttime with boyfriend jeans or during the day with denim shorts.
The chunky heel means they are comfortable to walk in, but they'll still give you some height.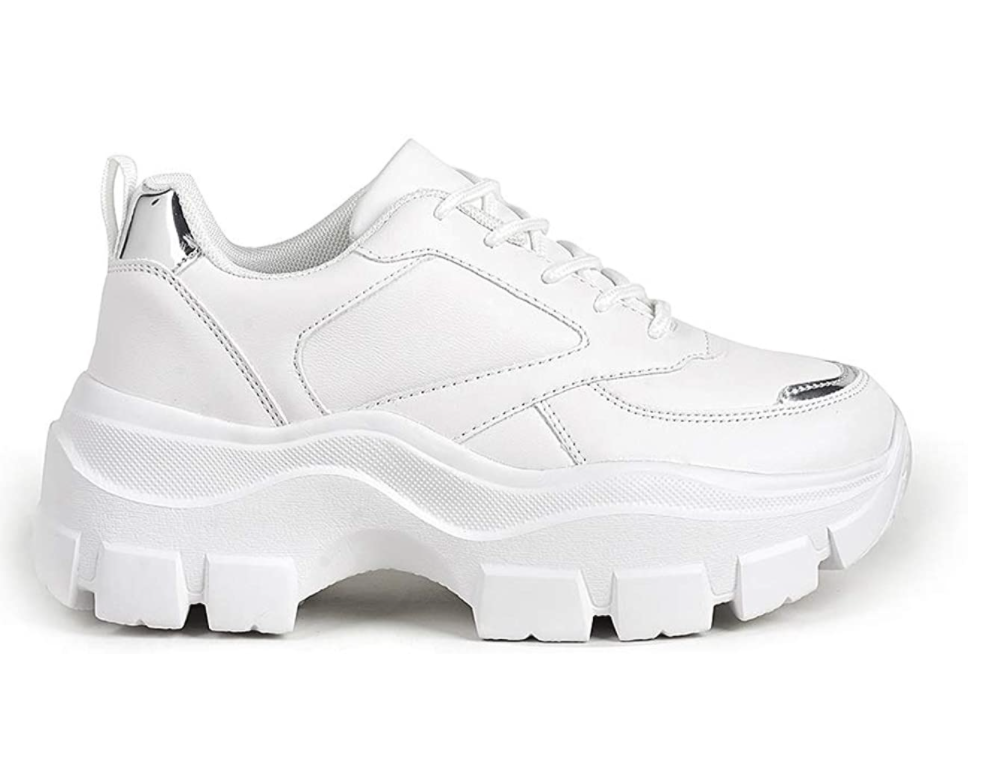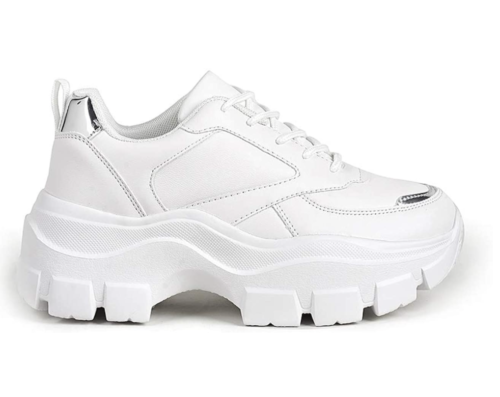 Chunky white sneakers go with just about everything. Plus, they make your legs look great and just a bit longer!
Amazon Fashion Finds: Clothes
Basics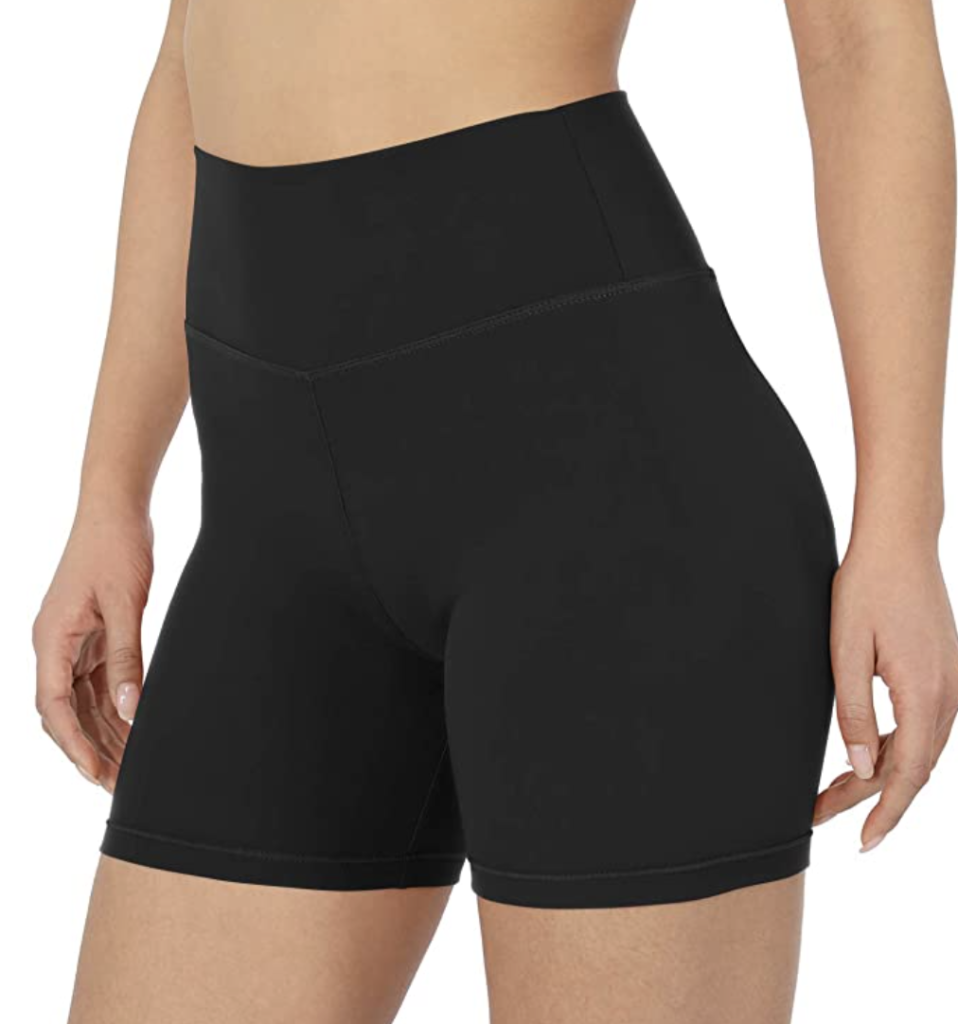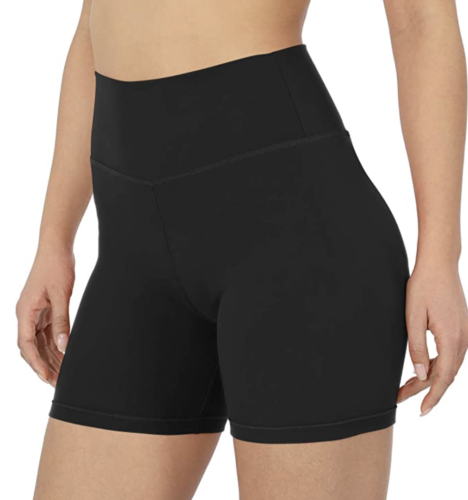 Basic pieces like black bike shorts are a good item to have consistently in your closet. Whether you're wearing them for a workout or under a dress to keep from accidentally revealing *too much,* I always vote yes for bike shorts.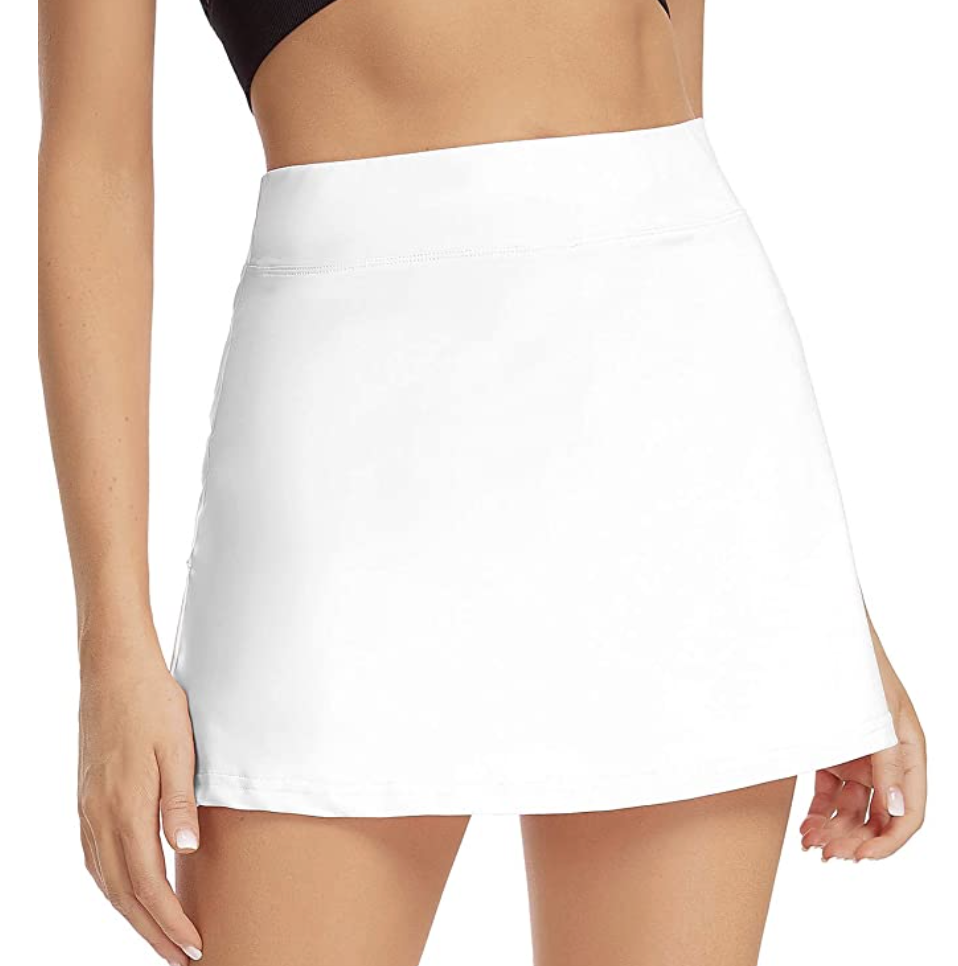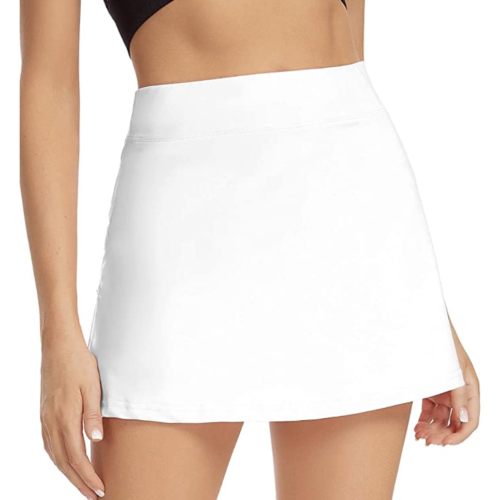 Style this white tennis skirt with an oversized crew neck sweatshirt, and accessorize with a claw clip and a mini shoulder bag. This is one of the best Amazon fashion finds this year!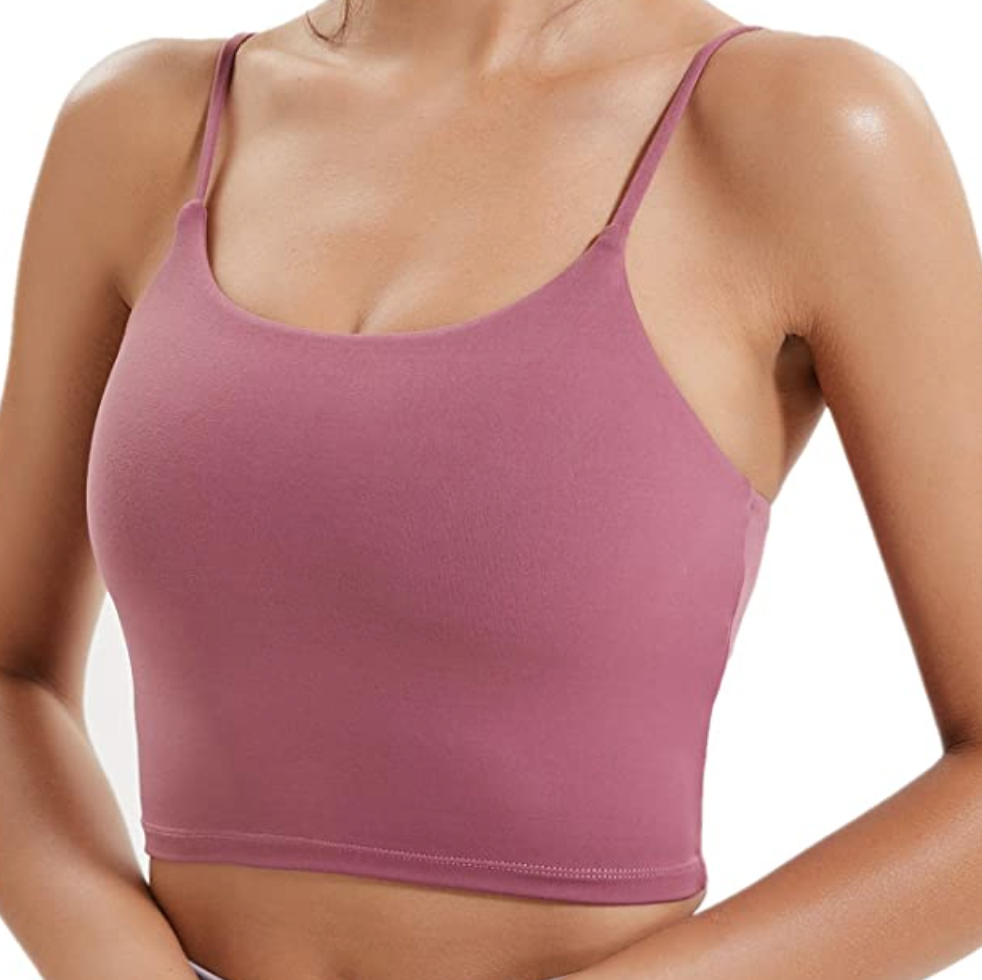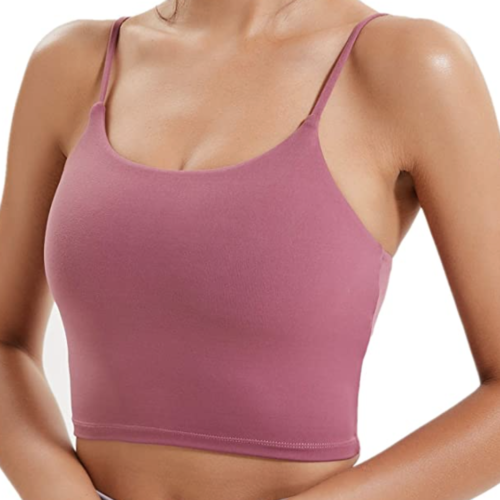 These tanks are great for layering or wearing solo when the weather gets hot. They also have a built-in-bra which is helpful.
Pants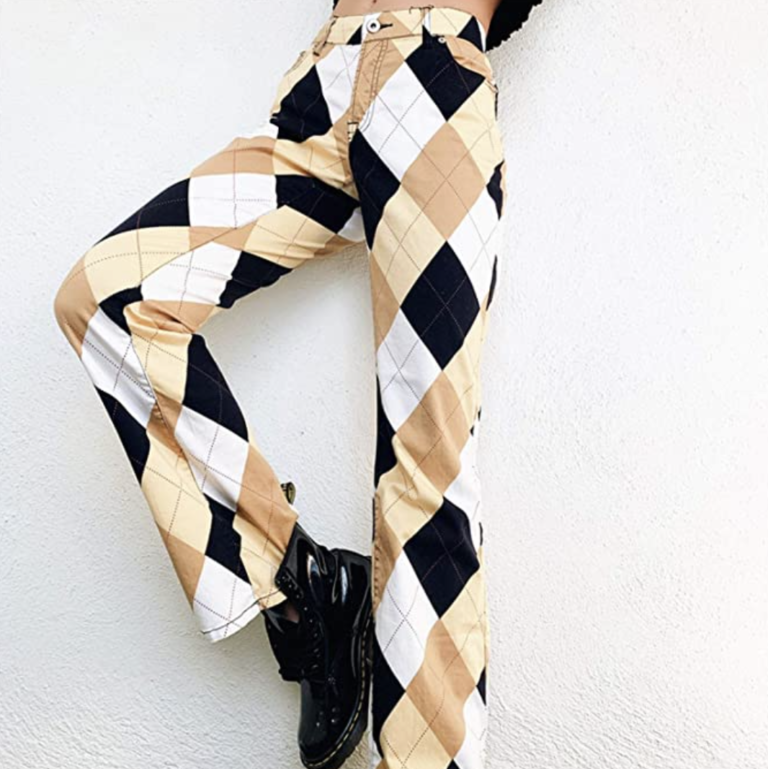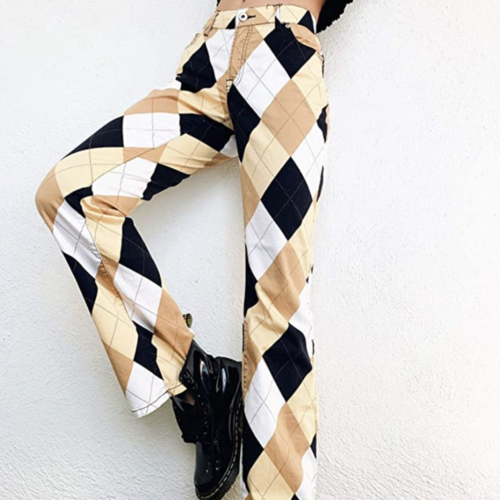 These high-waisted, argyle print pants are loud and bold. They'd be fun to wear with a white crop top or black bodysuit.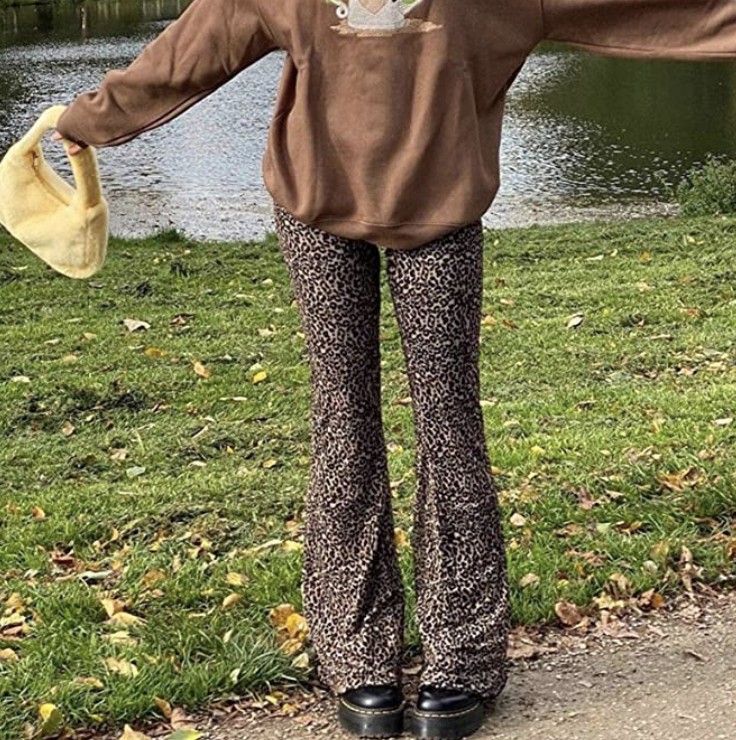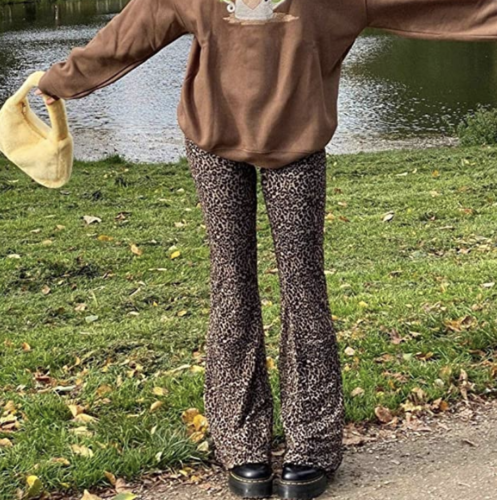 For a more comfortable option, these cheetah flare pants are super soft yoga material. They're great for making a statement without being over-the-top.
Tops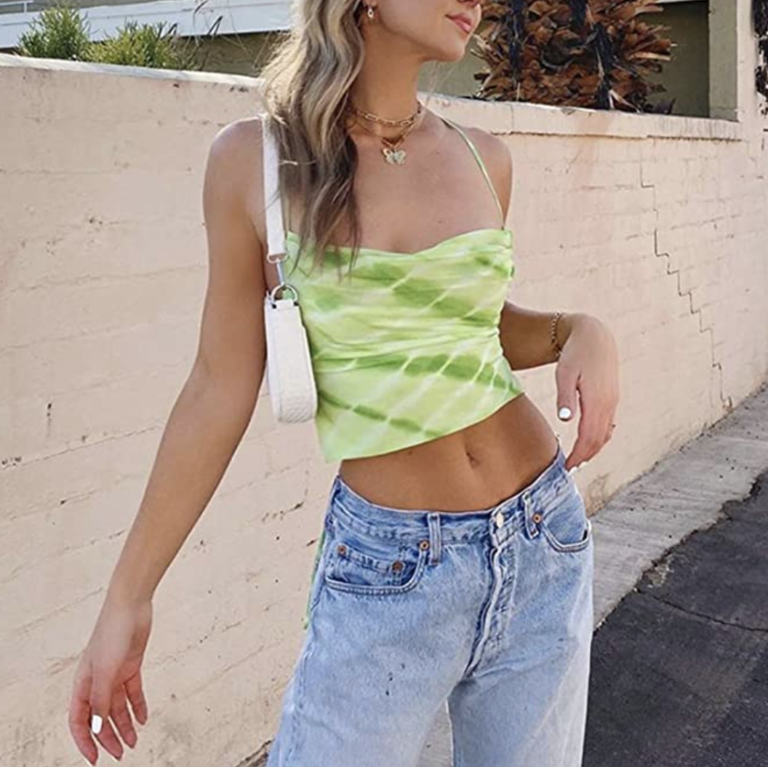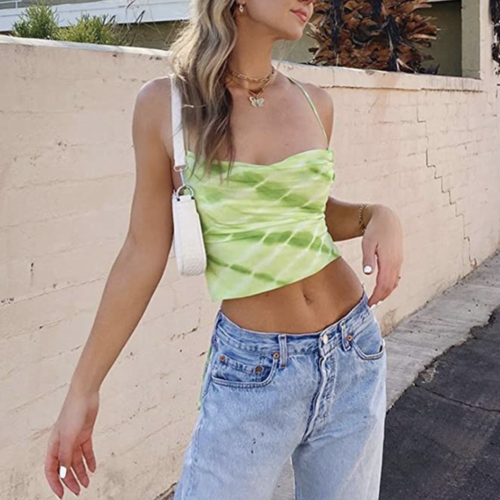 For tops this summer, it's all about the bright colors and fun prints. This Amazon fashion find is a green, tie-dye cropped cami and has some ruching detail that makes it super flattering.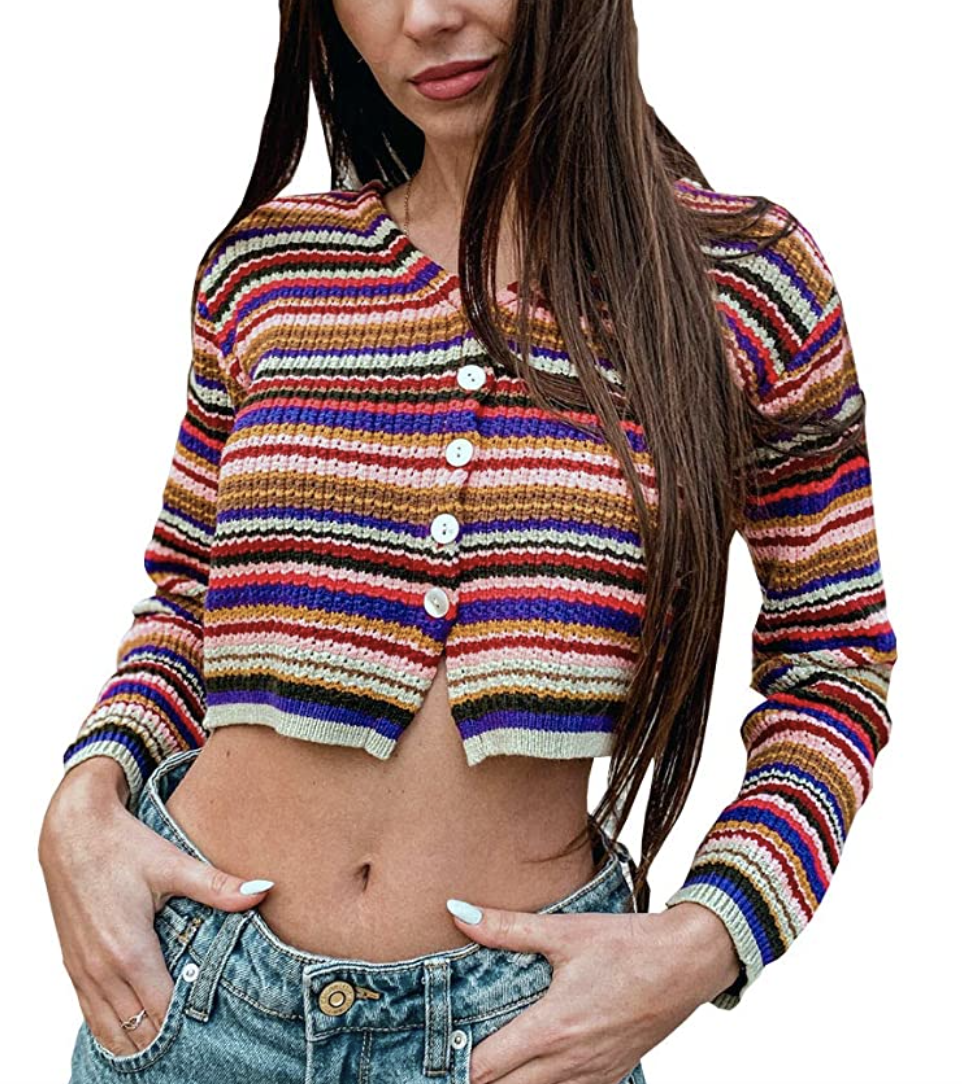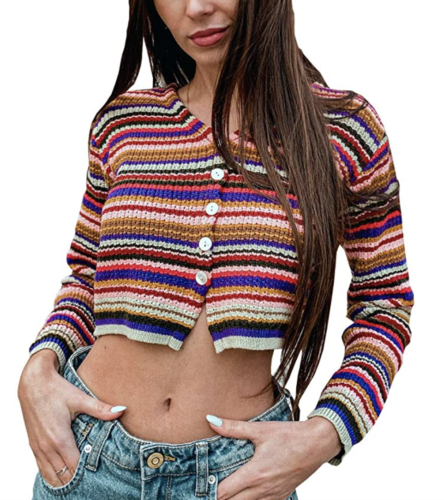 This striped, knit cardigan can be worn open or closed. If you're not sure how you would wear it, try a pair of high-waisted boyfriend jeans and sneakers.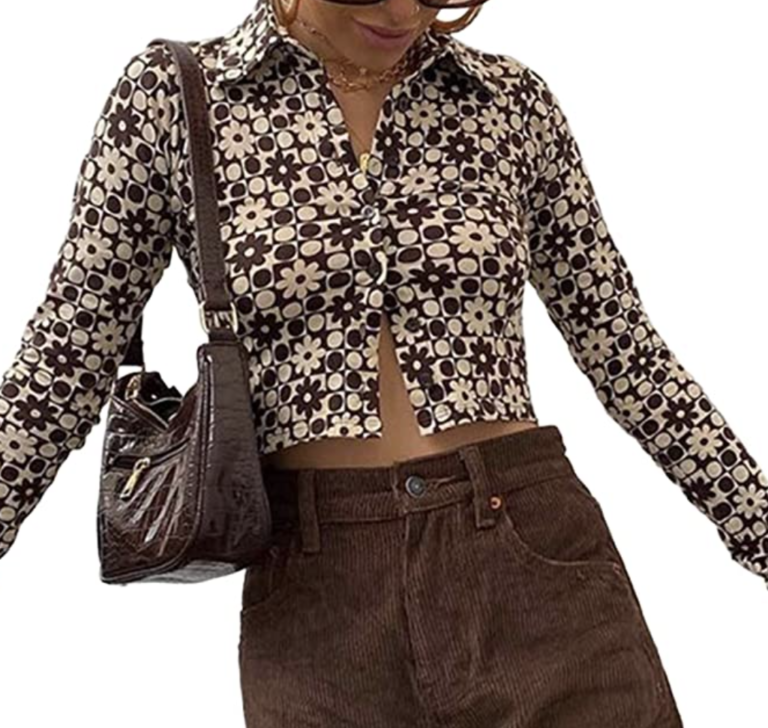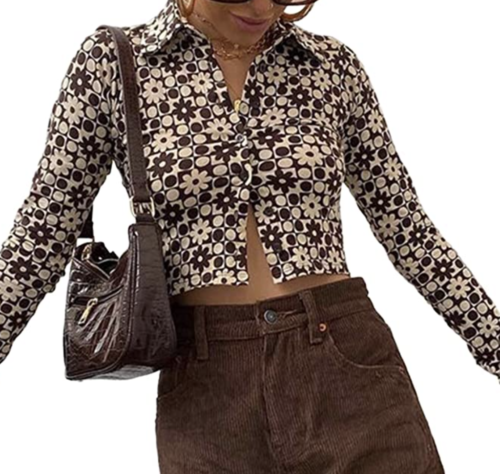 This shirt has the cutest brown floral print and a structured vibe to it. The lapels are a little bit oversized, giving it a throwback feel.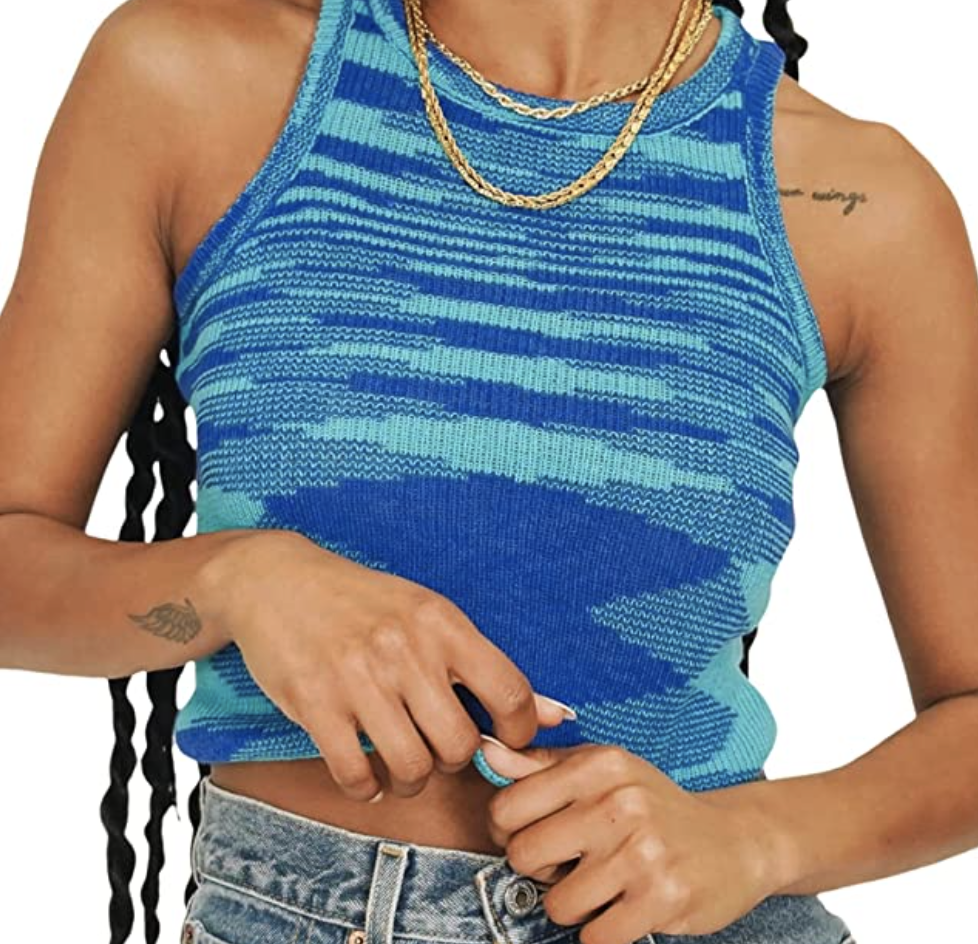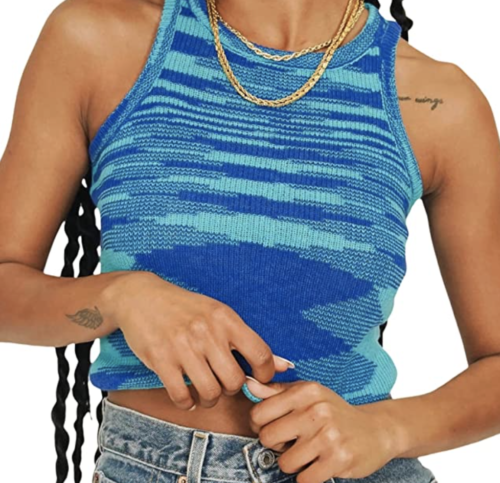 High-neck knits are very trendy for the summer. Tank tops in knit fabrics are an unexpected change in texture and I can't get enough of them.
Dresses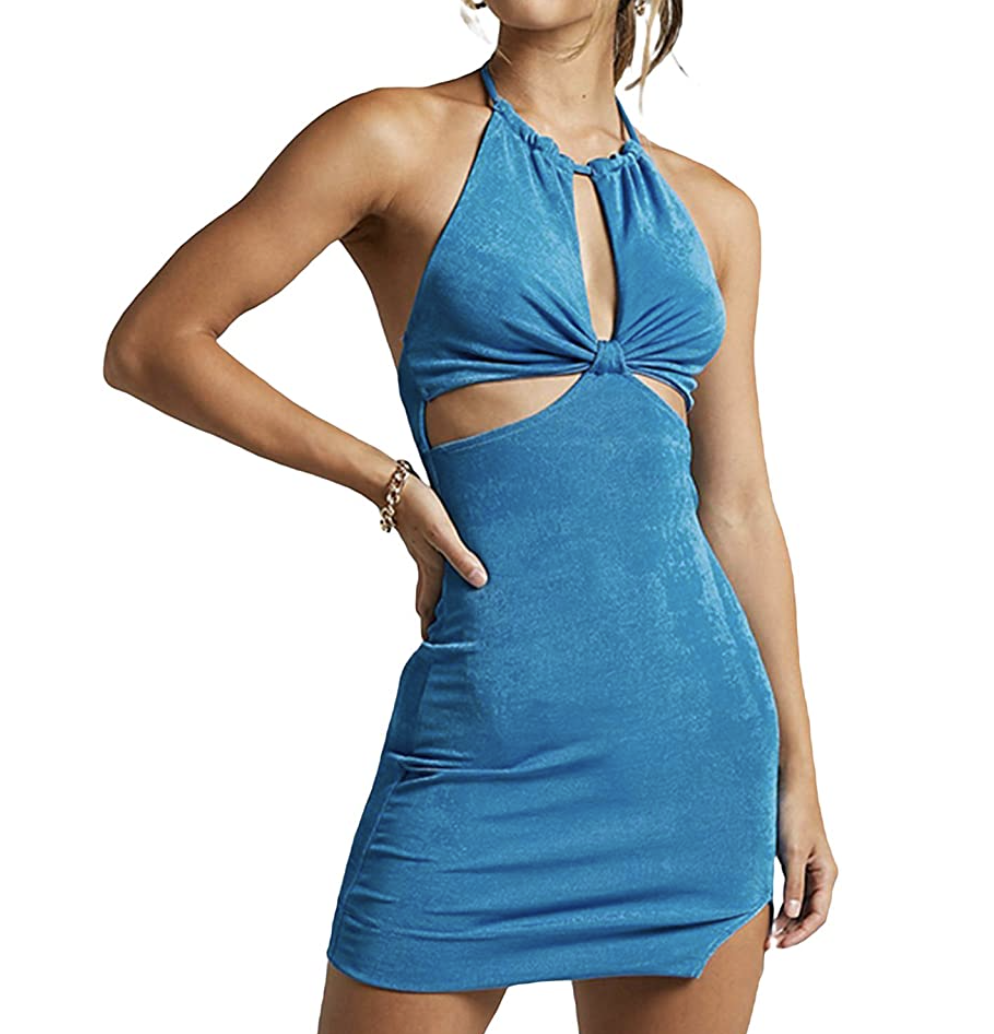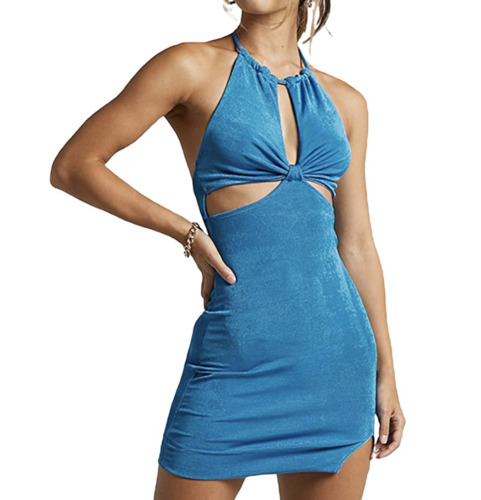 Last but not least is the category of dresses! This Amazon fashion find is a blue mini dress that features cutouts and a halterneck. (The cut out fashion trend is huge right now!)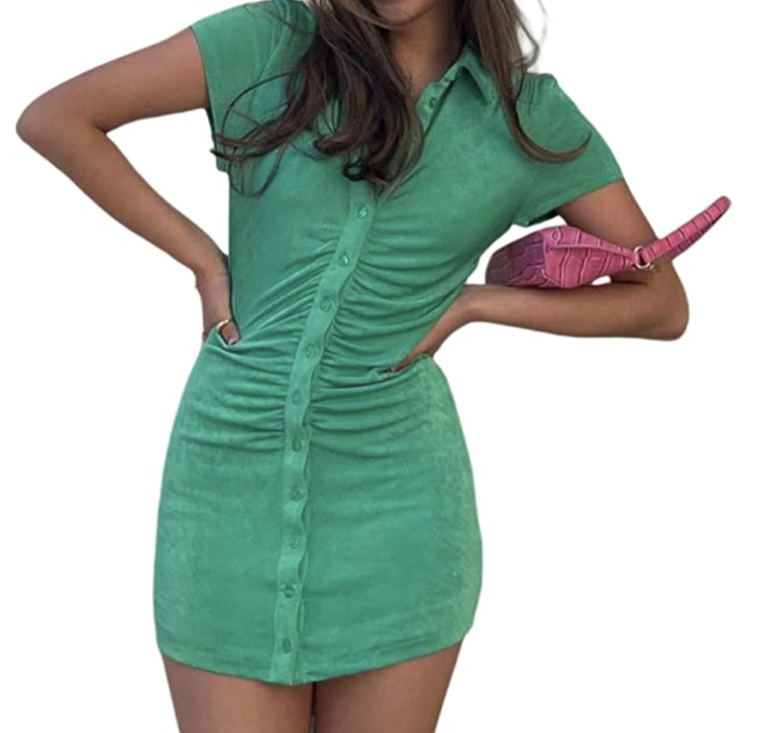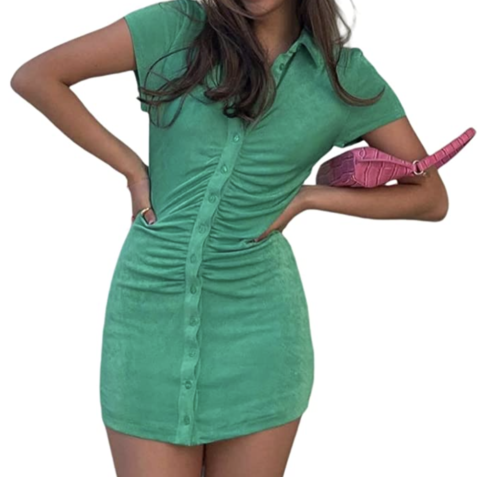 This green mini dress is a fantastic daytime option that can be worn with white chunky sneakers and a pink bag.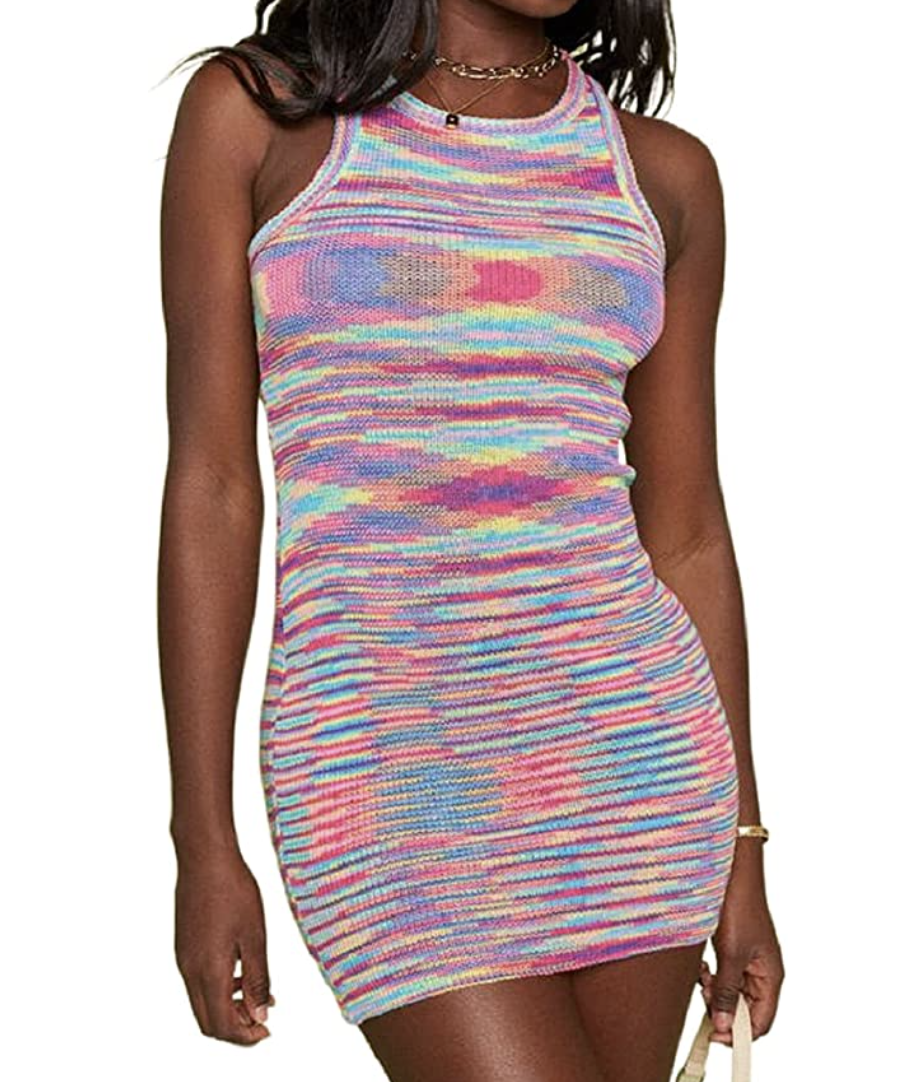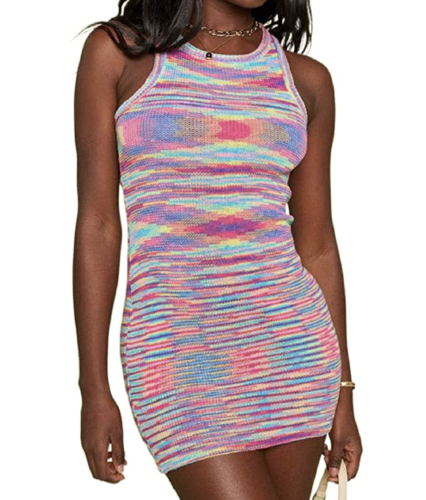 Here is another knit option! This rainbow dress has a bodycon fit and a high neckline which is super flattering.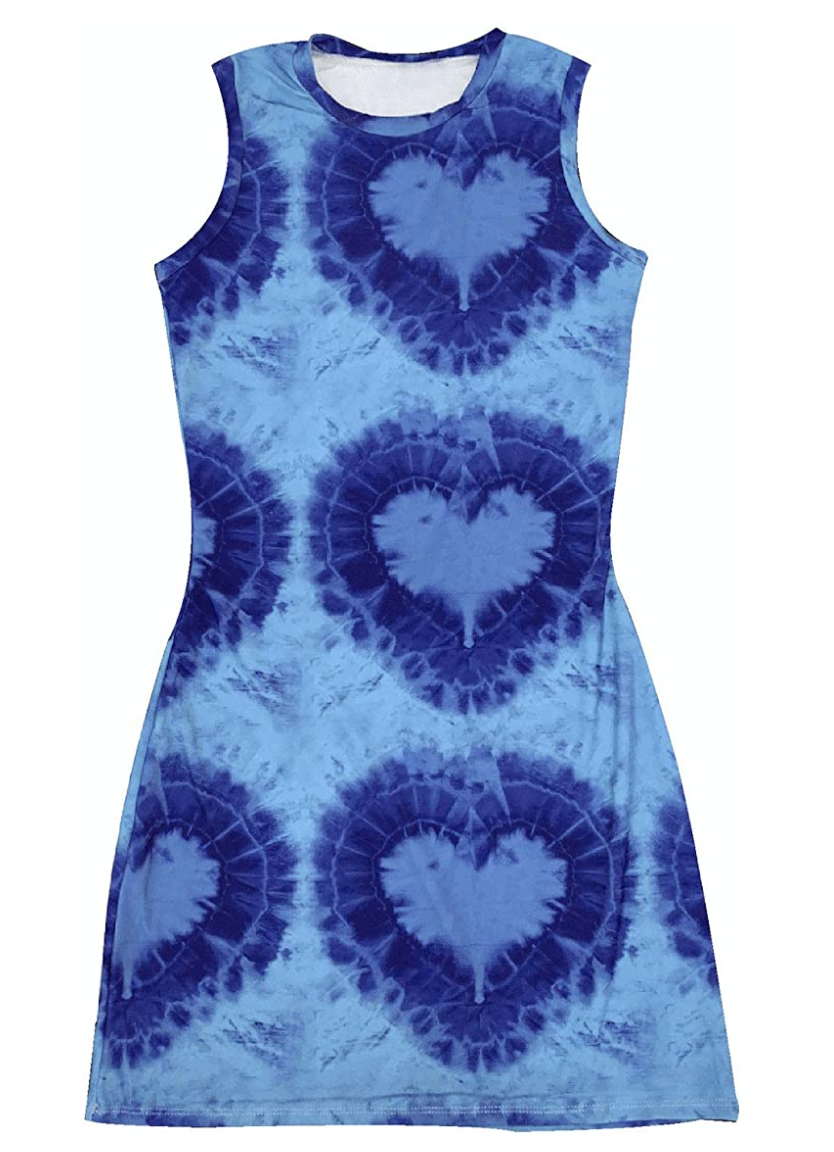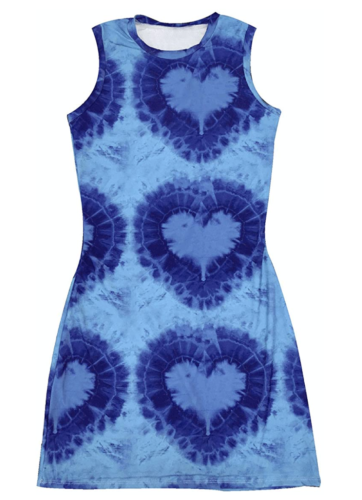 This last dress may be my favorite. It is so adorable. The tie-dye heart print is a shade of bright blue and the perfect dress for summer.
What is your favorite Amazon fashion find?
Which piece do you like the most? What do you shop for on Amazon? Let me know in the comments below!