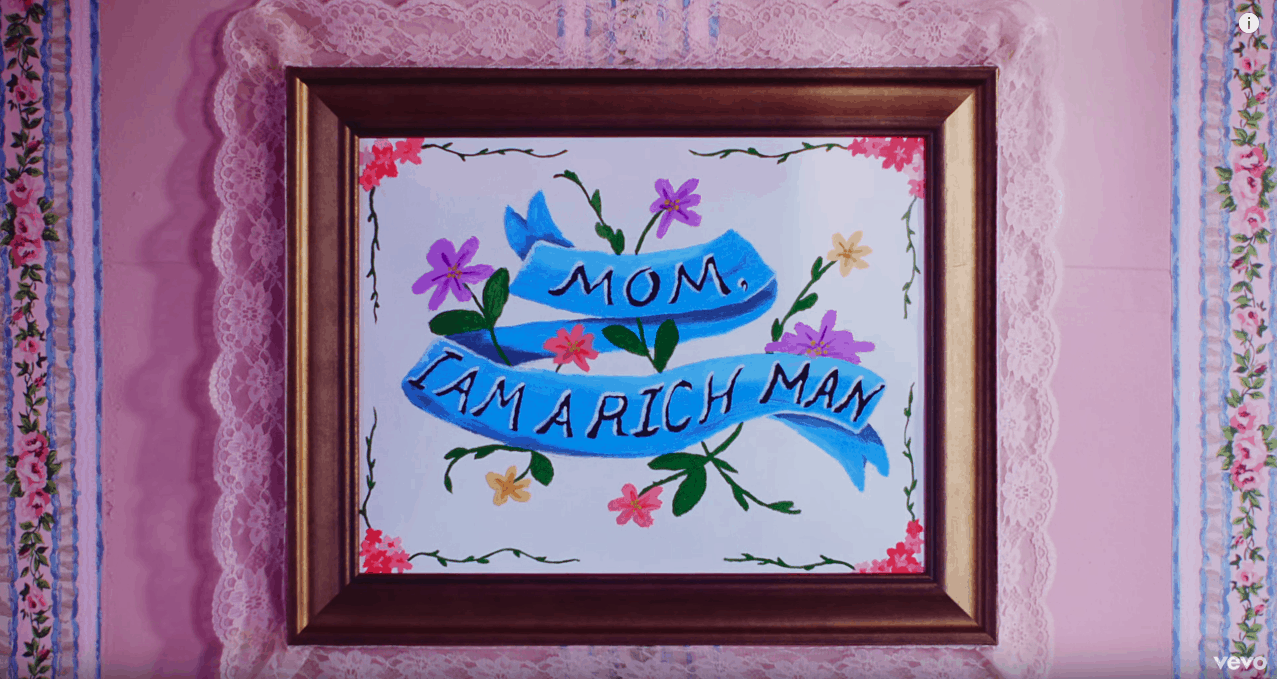 On June 17th Taylor Swift blessed us with her latest music video, the aptly titled 'You Need To Calm Down.'
#YNTCD is the second single from Taylor's just-announced seventh studio album, Lover. (Check out our post on Lover's debut single, ME! feat. Brendon Urie of Panic! At The Disco, for more pastel-era-Taylor style inspiration!)
UPDATE 2020: Be sure to see our guide to Taylor's Folklore era, too!
This week I'm back with another #TS7 post inspired by You Need To Calm Down's star-studded music video.
From Hollywood Heavyweight Ryan Reynolds to YouTube star Hannah Hart, this MV is positively exploding with celeb cameos. We never knew that we needed Katy Perry's infamous burger costume to make its triumphant return until we watched her publicly reconcile with a French-fry clad Taylor Swift. A happy meal indeed!
However, the most important aspect of YNTCD's music video is most definitely its pro-LGBTQ+ message. Throughout the video, Taylor features various queer icons, ending the video with a message encouraging her fans to sign her petition in support of the Equality Act.
So, without further ado, let's get into the fashion #goals being served in this colorful and quirky music video.
YNTCD Look 1 – Mom, I Am A Rich Man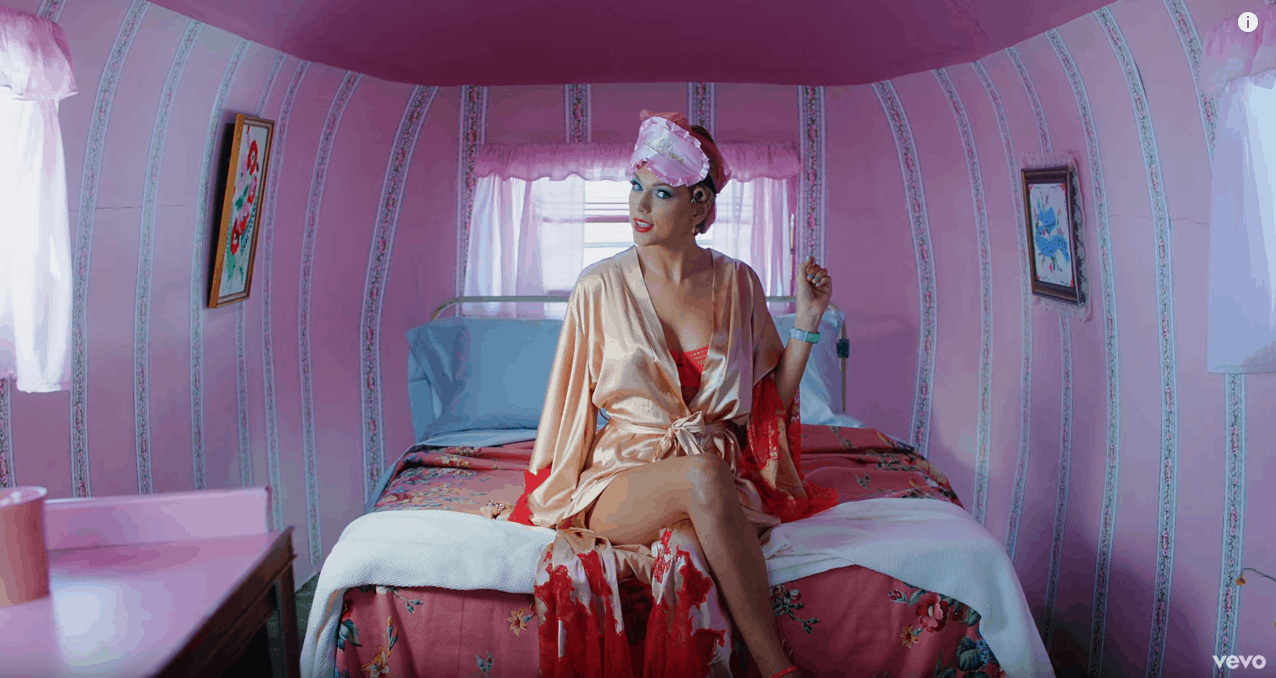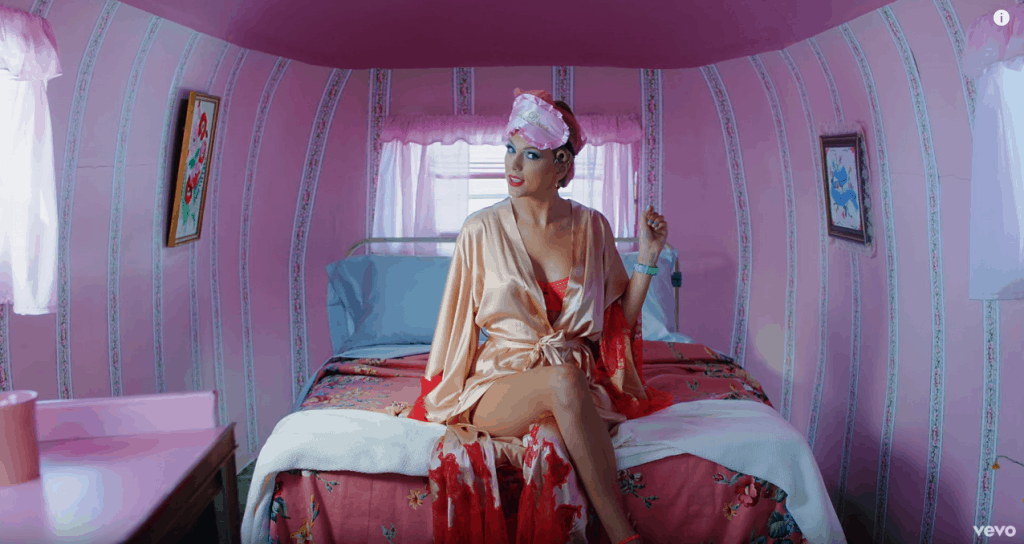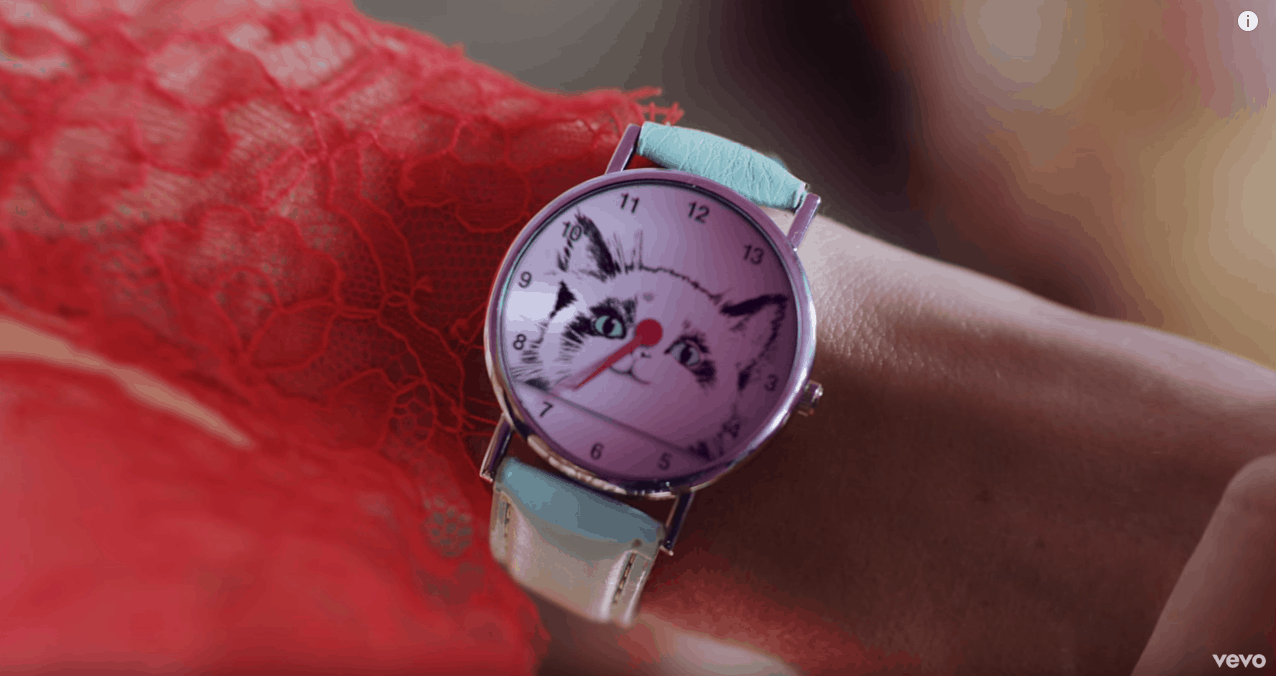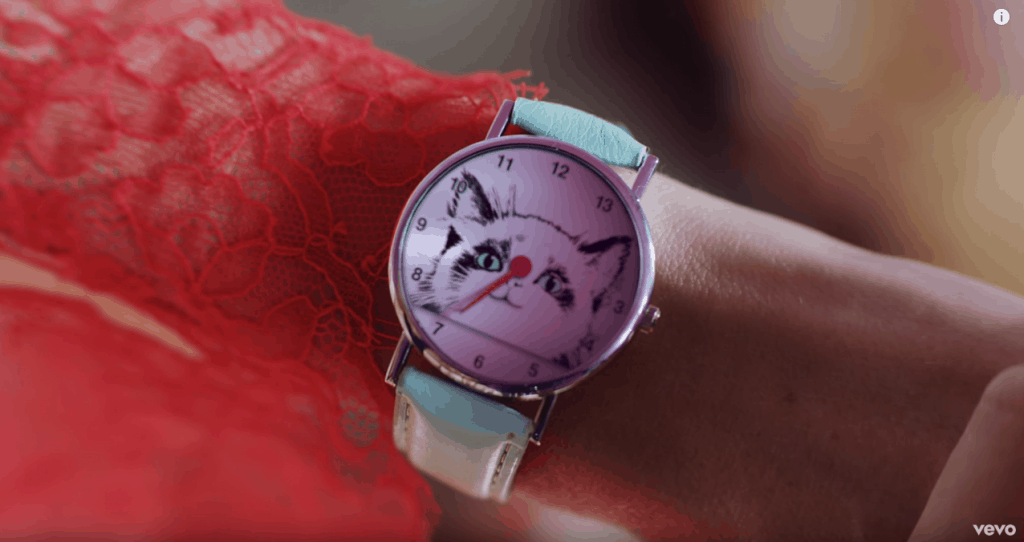 You Need To Calm Down's opening scene sees Taylor chilling in her bougie trailer-park boudoire, surrounded by complementary pastel shades of pink and blue. She throws shade at online trolls and fixes herself a cotton-candy smoothie, adding to the sugary-sweet aesthetic of this MV.
To make Tay's luxurious sleepwear more wearable, I decided to convert the outfit into a beach look. This red kimono and peach bikini combination echoes the color contrast in Taylor's silk robe. To complete the look, I added some pink stilettos and Taylor's signature Lover merchandise from the MV.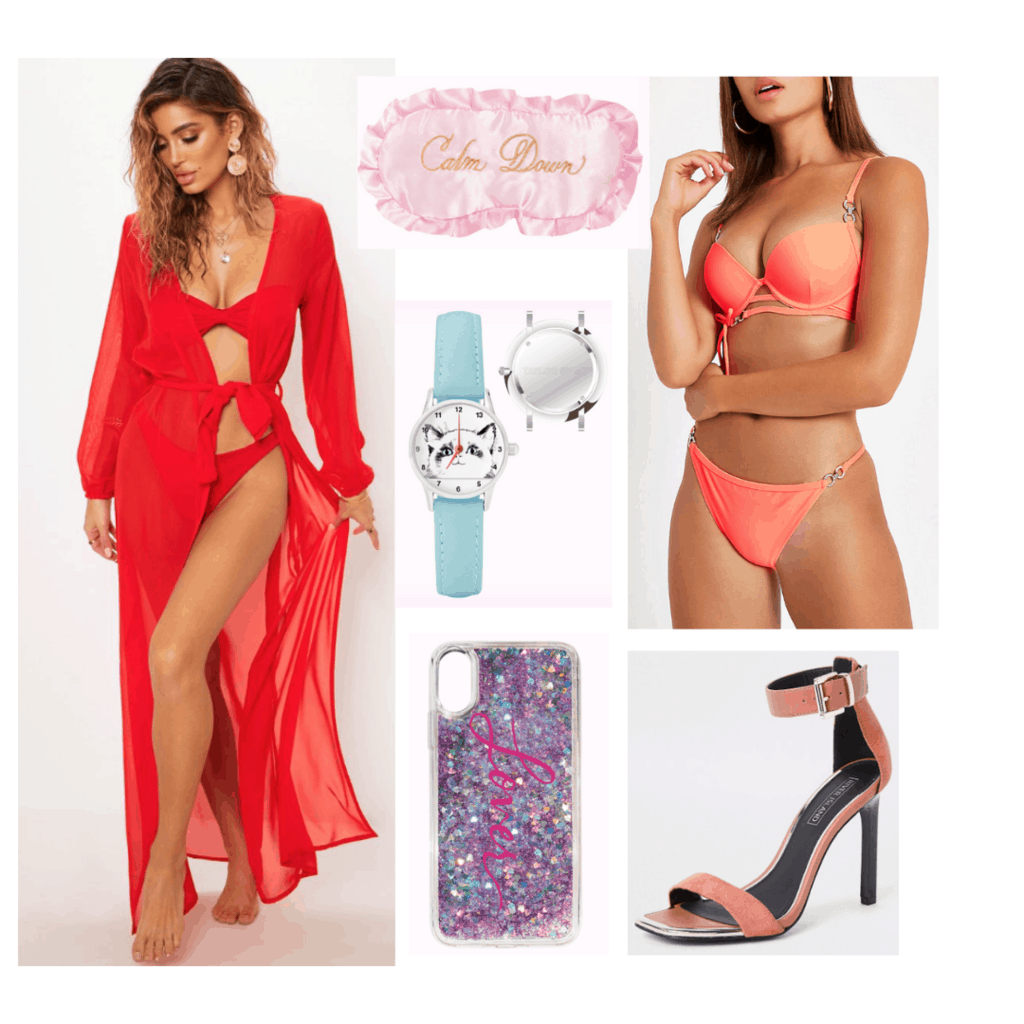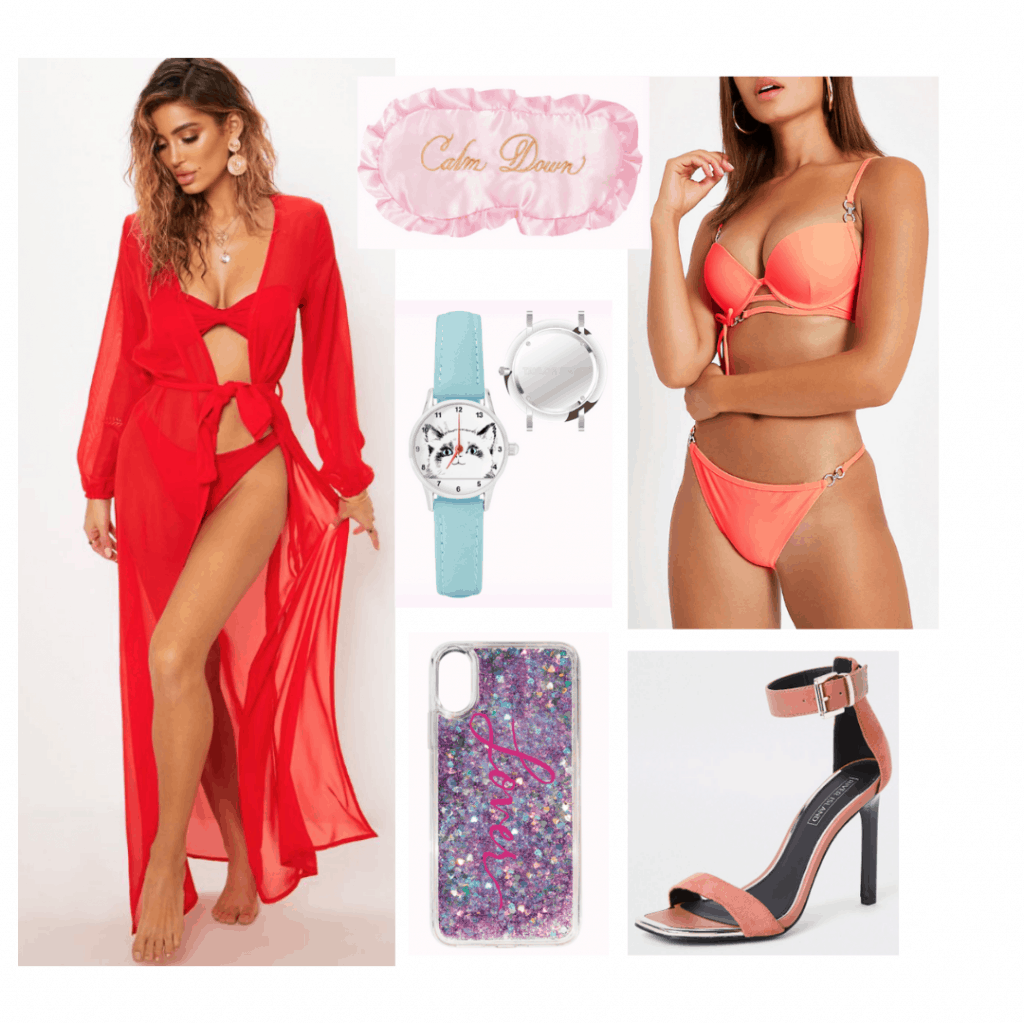 Items: Bikini Set – River Island, Kimono – Pretty Little Thing, Sleep Mask – Taylor Swift, Watch – Taylor Swift, Phone Case – Taylor Swift, Heels – River Island.
YNTCD Look 2 – You're Being Too Loud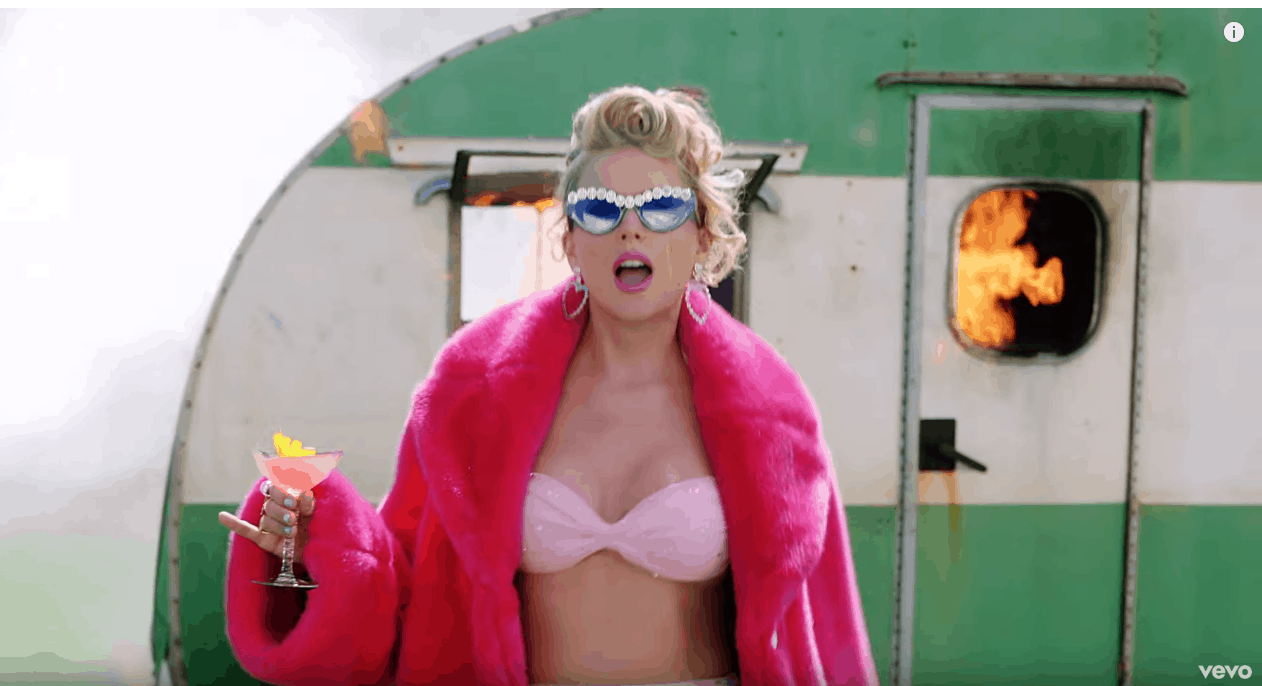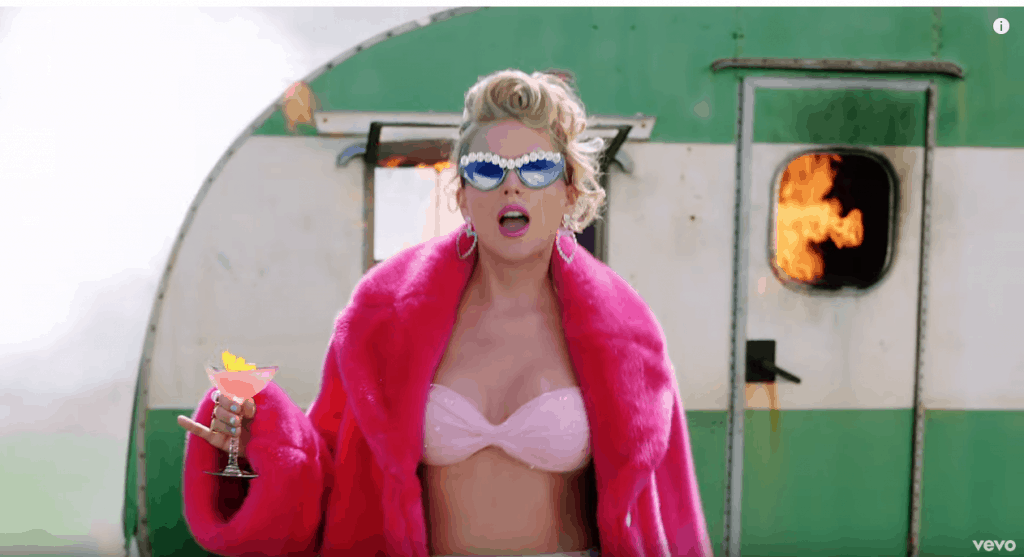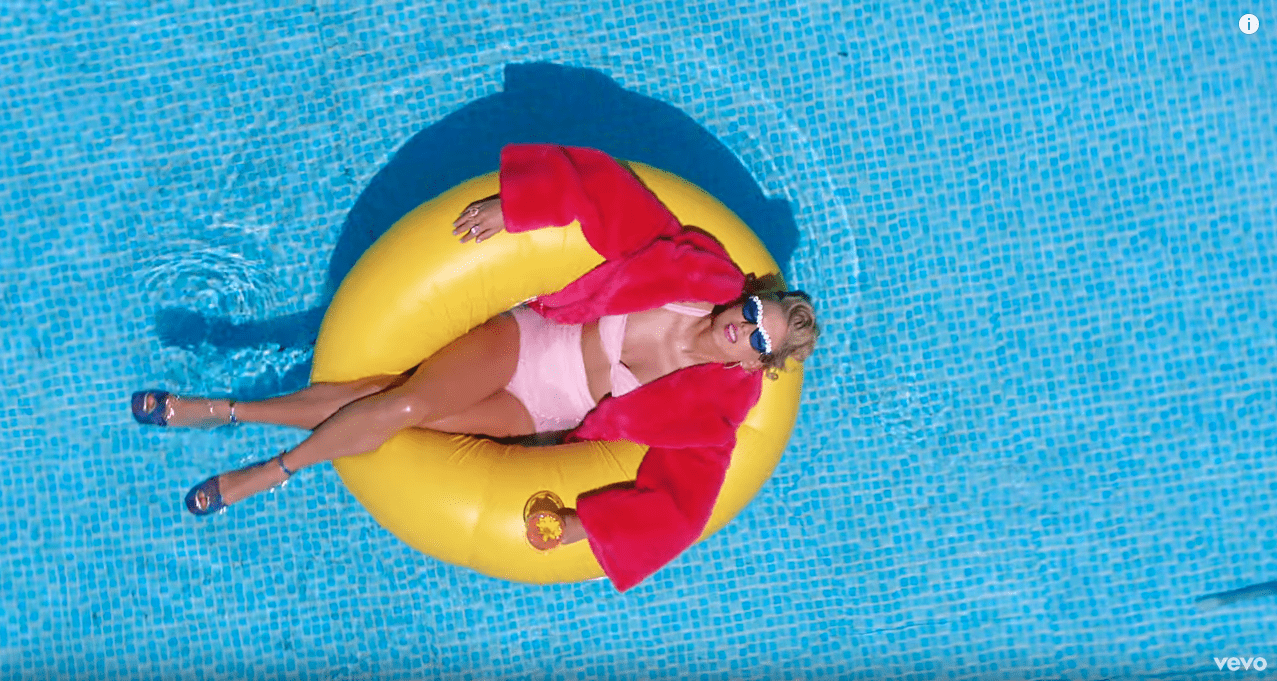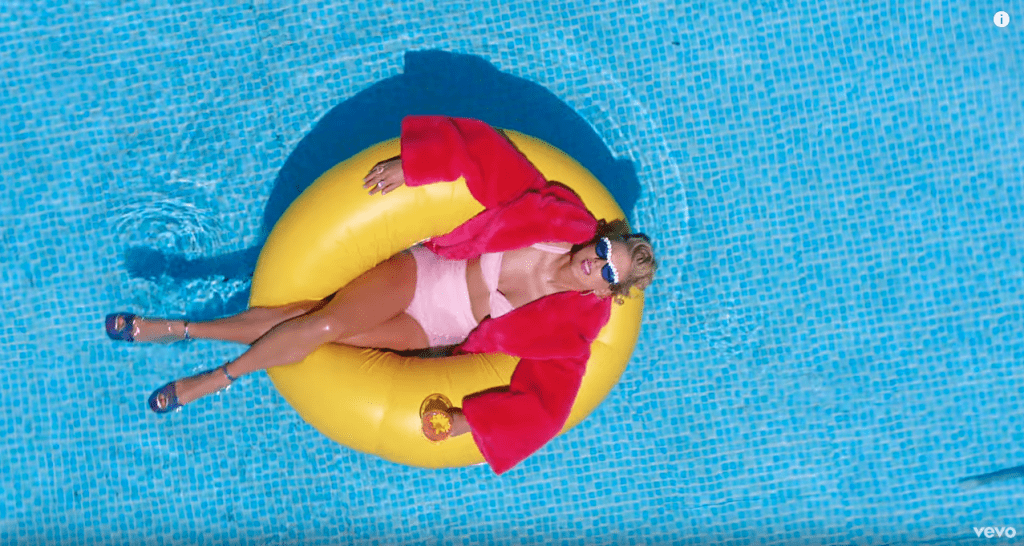 This second look is undoubtedly my favorite from the MV. Firstly, I CANNOT get over how fabulous Taylor looks in her Sharpay Evans-inspired outfit. Secondly, did somebody say concert outfit?! Because I know which Taylor outfit I'm recreating for the #Lover tour.
Luckily, I've found the perfect dupe for Tay's hot pink faux-fur coat! This offering from Shein is surprisingly cheap and has excellent reviews. Paired with a baby-pink crop top and skirt and some impossibly-tall heels, this look just screams Lover-era Taylor.
Also, check out these awesome heart-earring dupes from YesStyle. Recreating Taylor's looks on a college budget is entirely possible if you know where to look!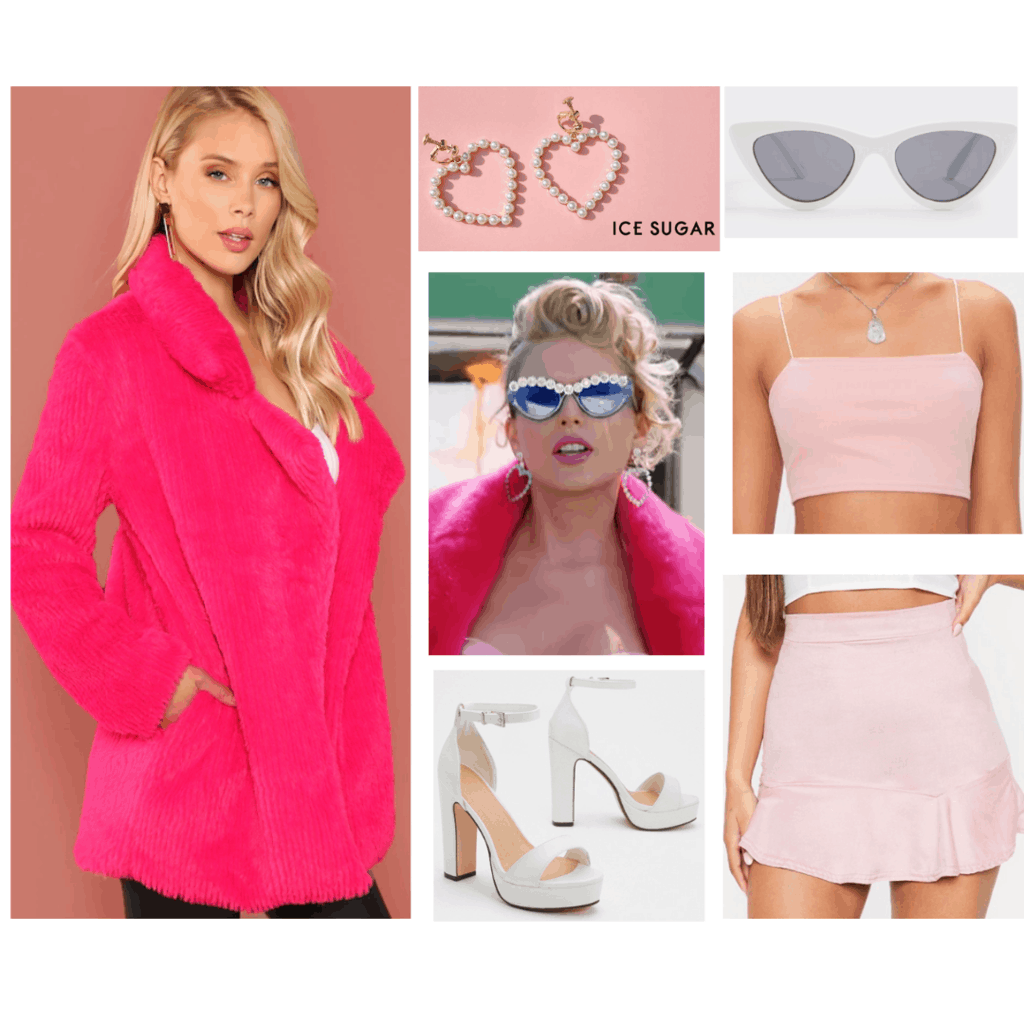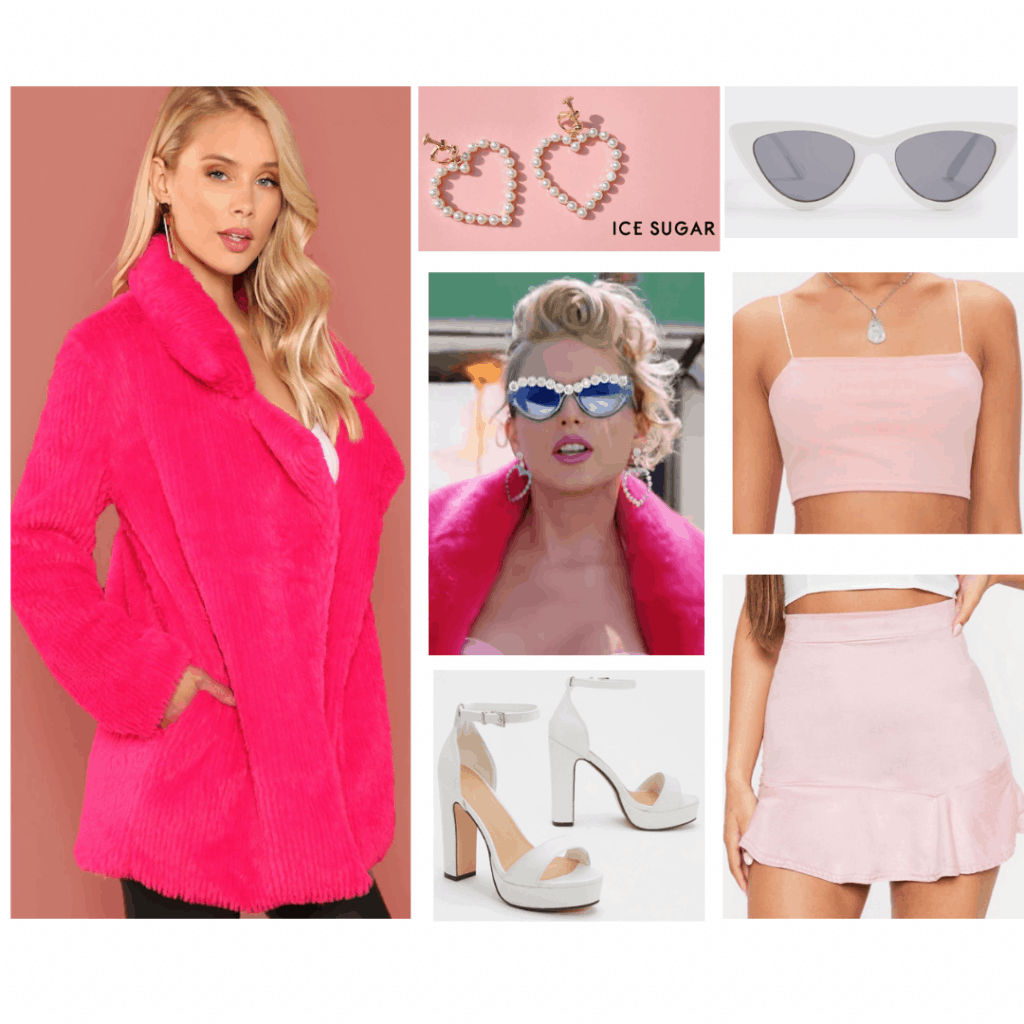 Products: Top – Pretty Little Thing, Skirt – Pretty Little Thing, Coat – Shein, Earrings – Ice Sugar at YesStyle, Sunglasses – ALDO, Sandals – Nasty Gal.
YNTCD Look 3 – Sunshine On The Street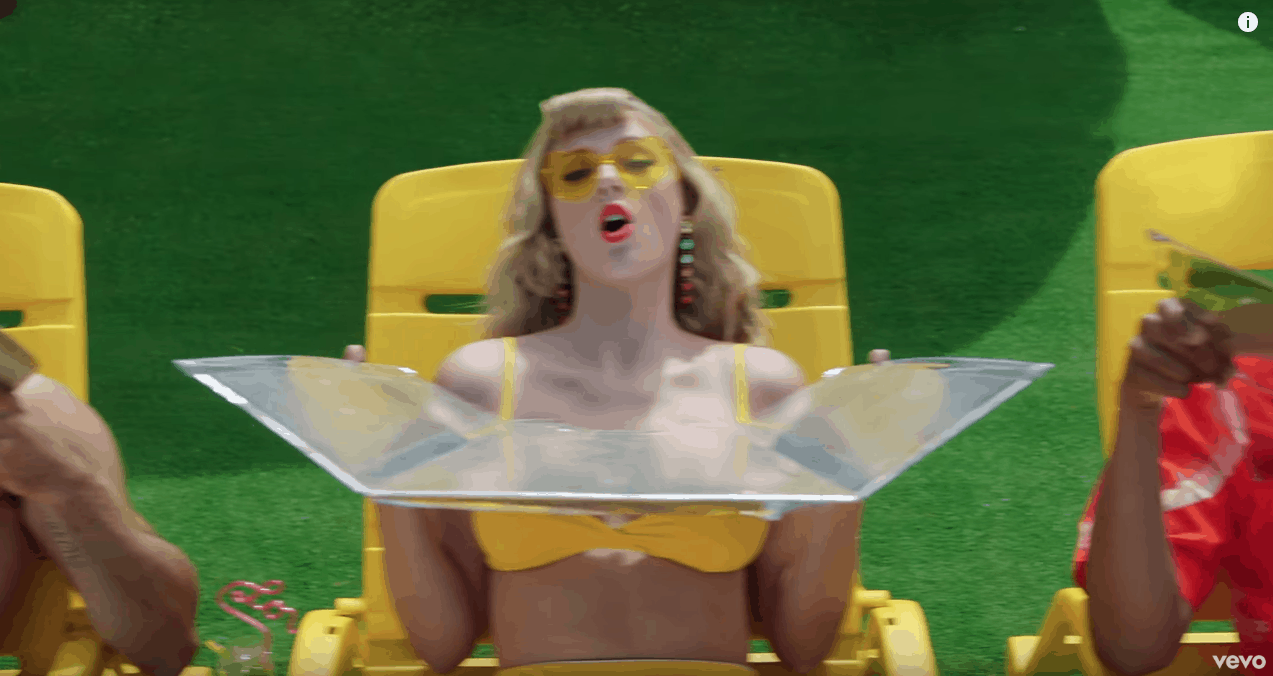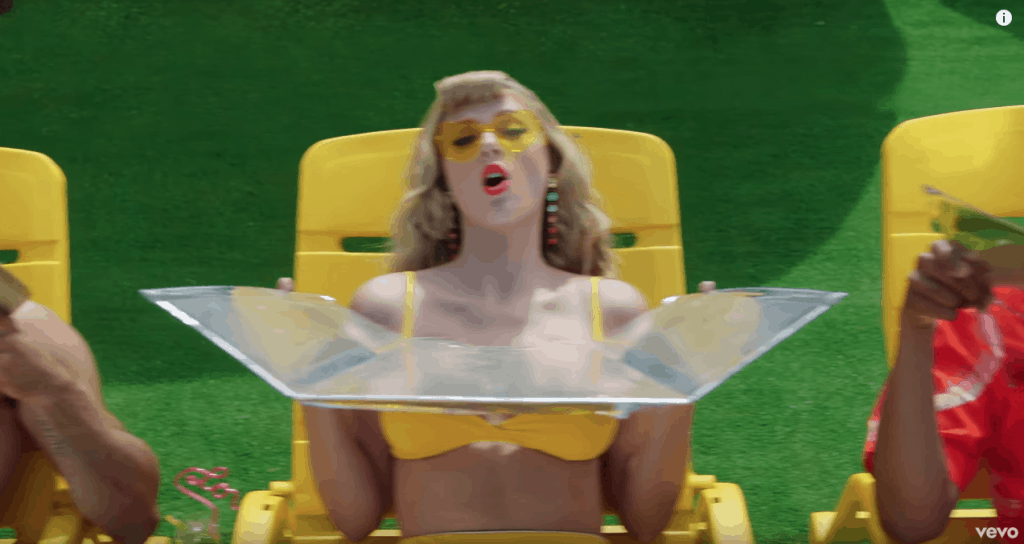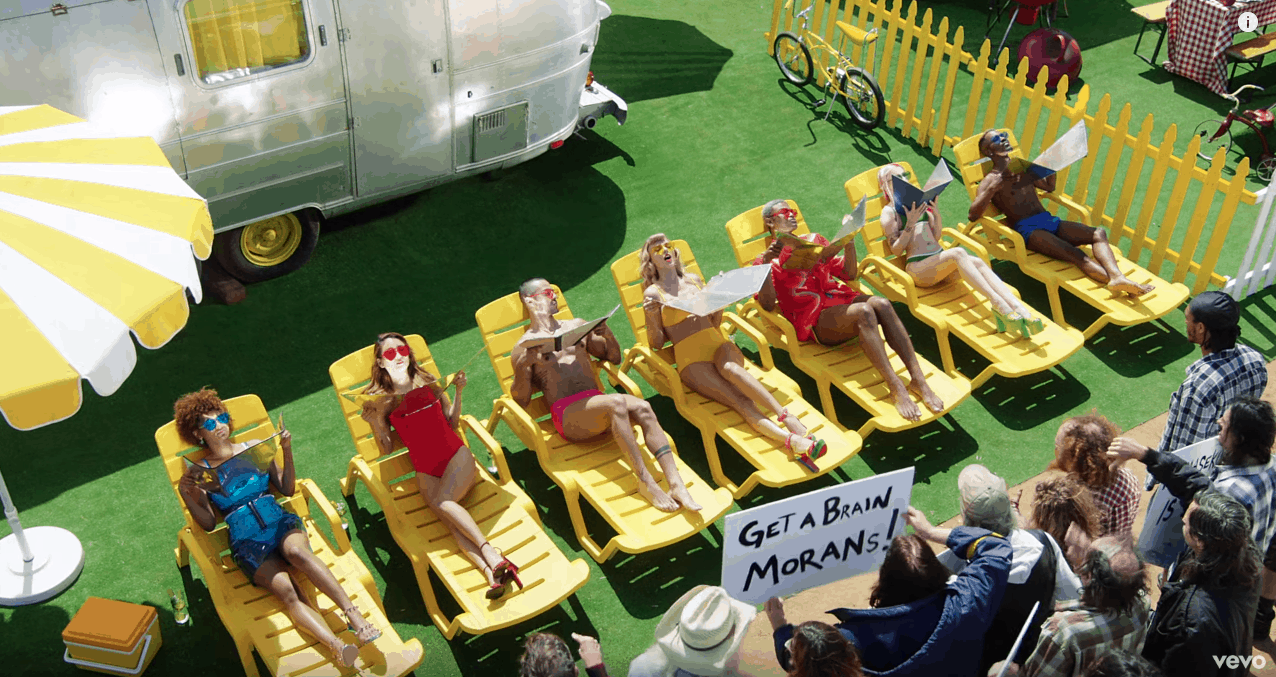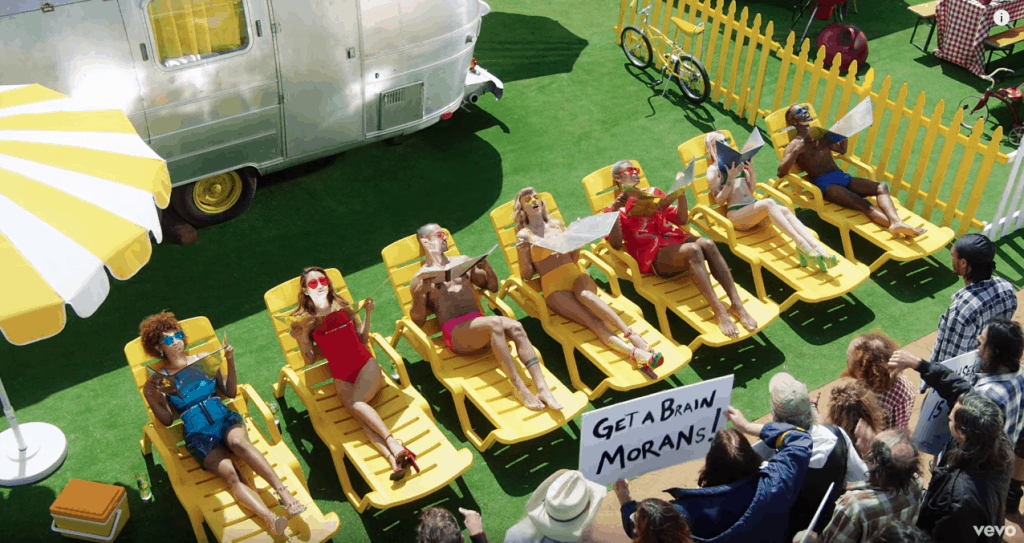 Finally, Taylor's sunny yellow bikini look is the subject of my final outfit recreation. In this hilarious MV scene, Taylor and her friends chill on the garden lawn, sunbathing and simultaneously shading the protesters threatening to ruin their perfect day.
I found a yellow two-piece similar to Taylor's at Victoria's Secret, adding a pop of color with some bubblegum pink heels and a beaded bag. I've also included Taylor's actual sunglasses, which are available on her official store, just in time for Summer!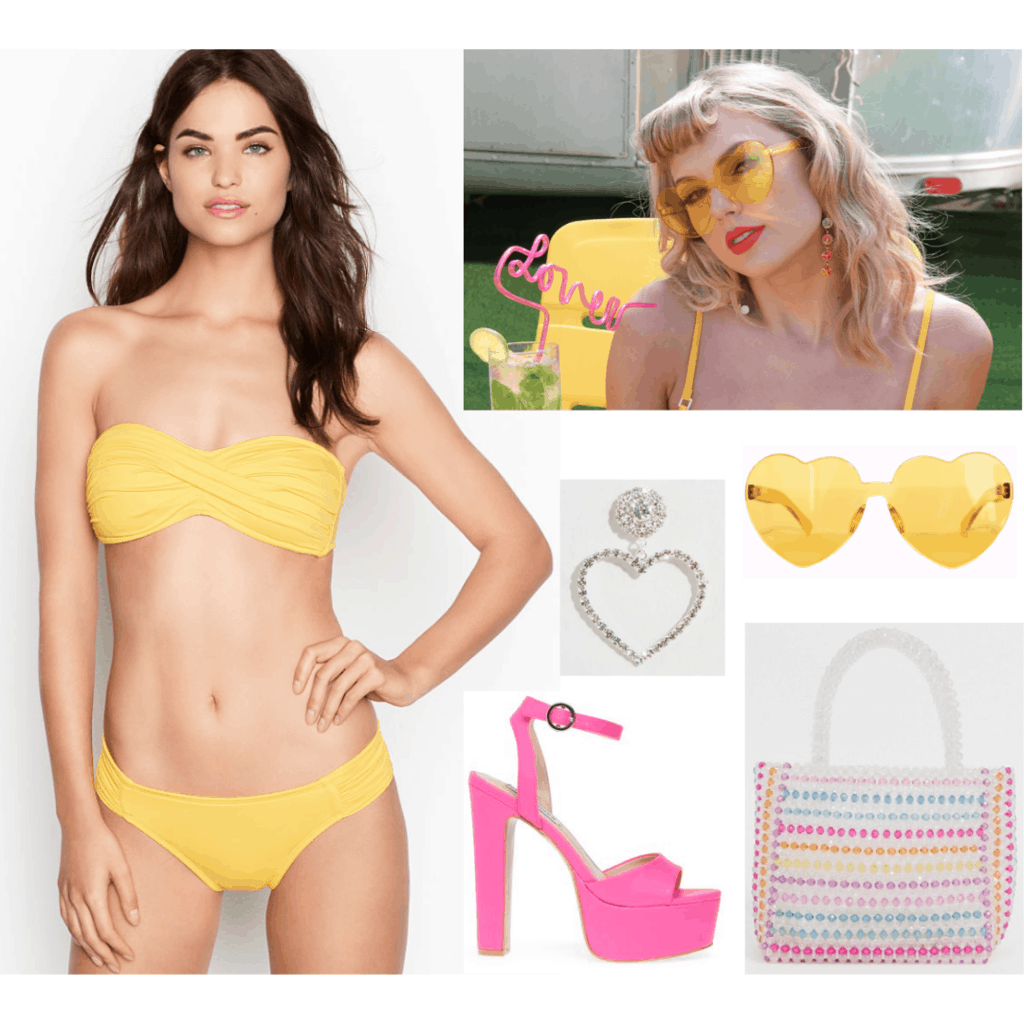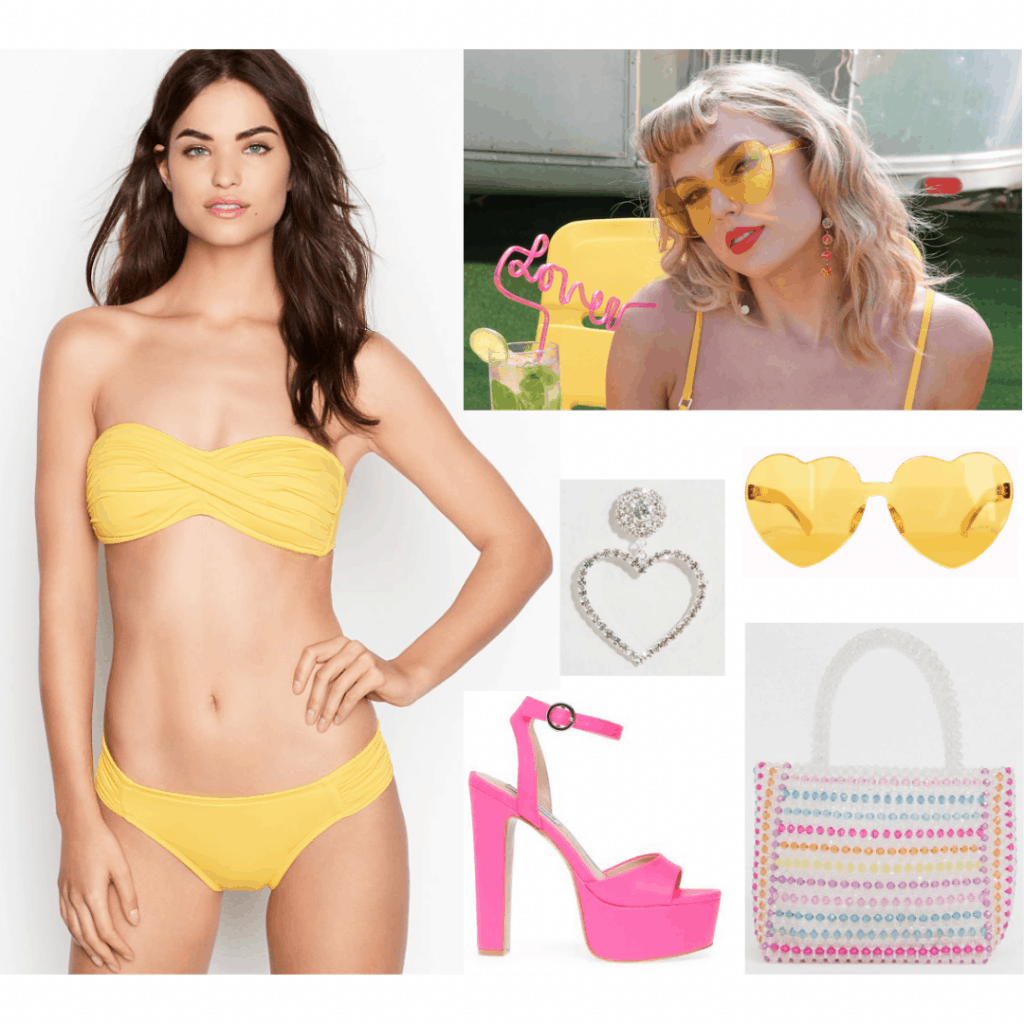 Products: Bikini Set – Victoria's Secret, Sunglasses – Taylor Swift, Earrings – New Look, Bag – Skinnydip at ASOS, Sandals – Steve Madden.
Bonus Look – Hearts For Todrick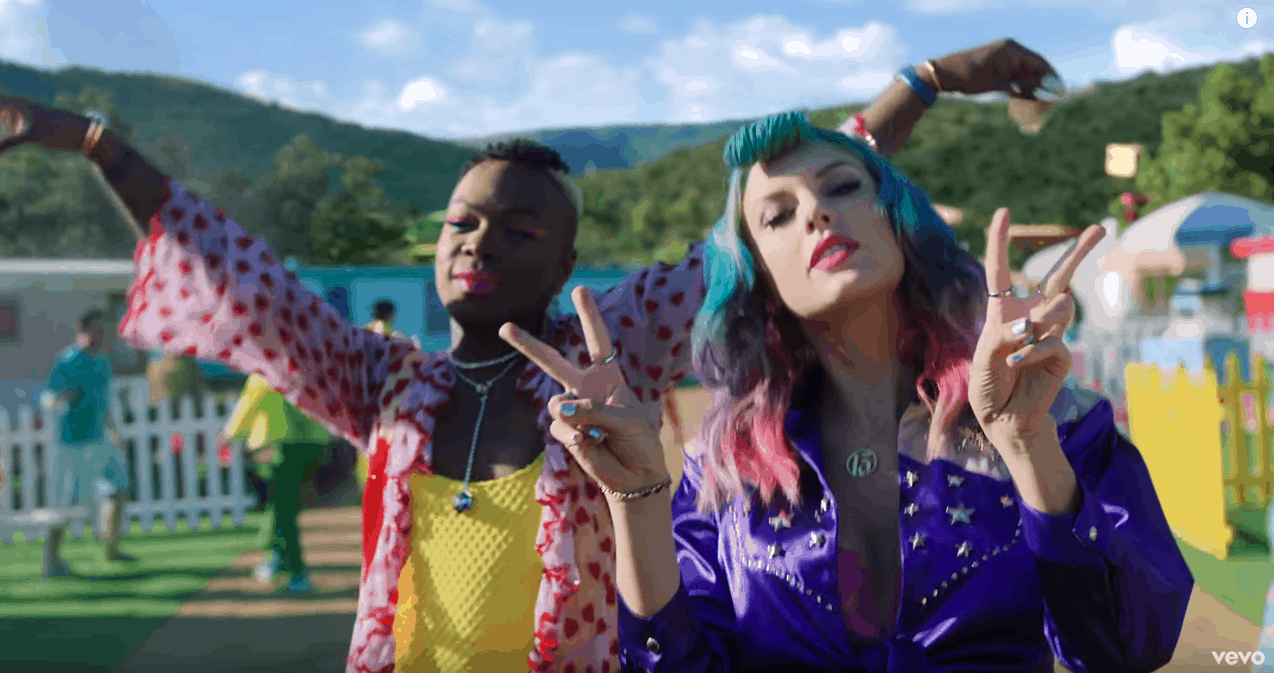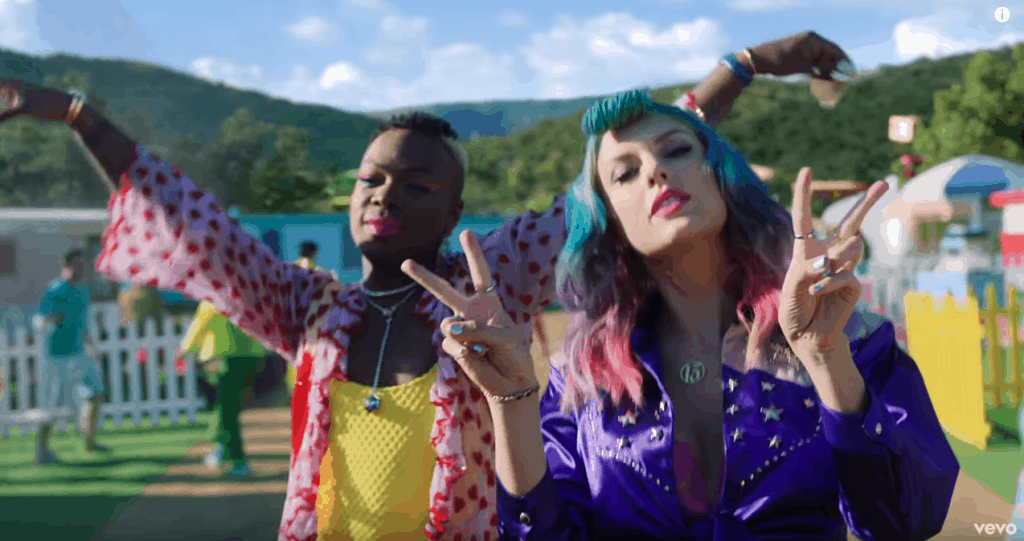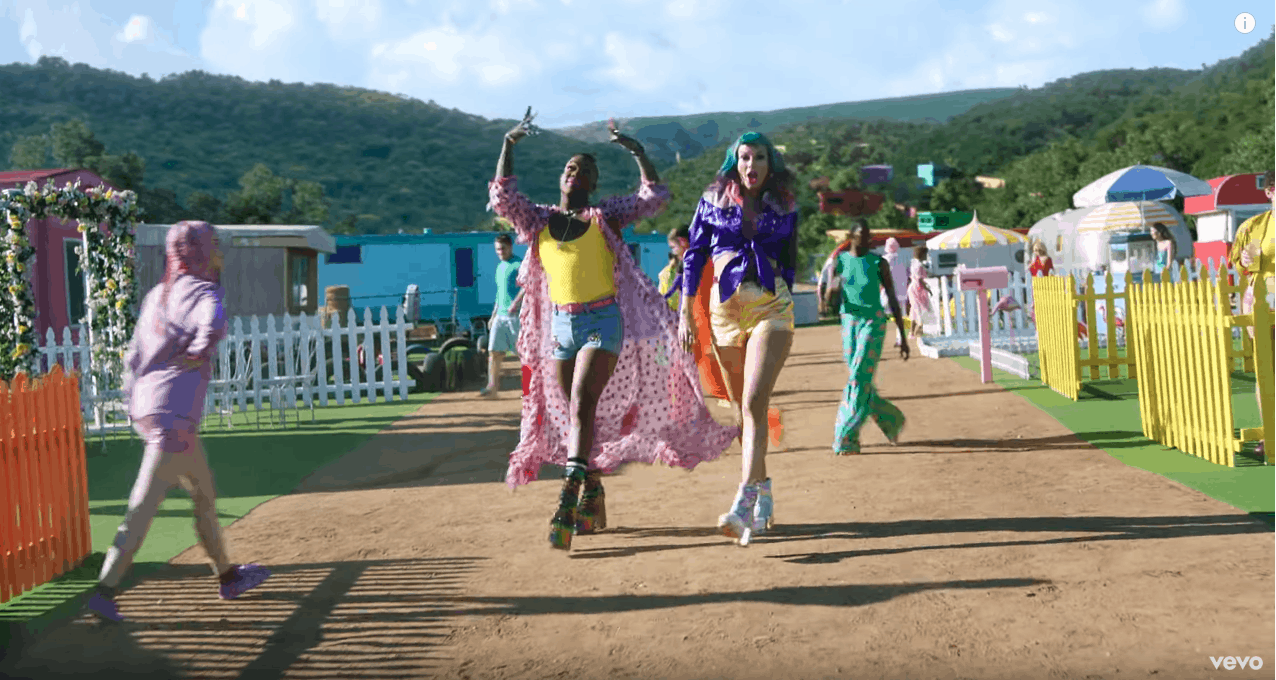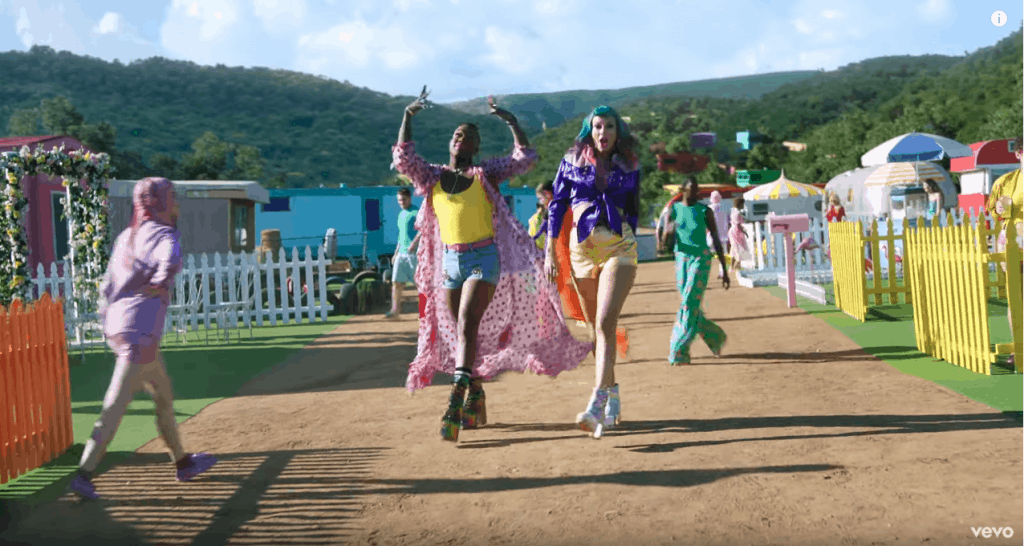 Of course, it wouldn't be a Taylor MV without Todrick Hall's fabulous input! Therefore, it's only fitting that we pay tribute to his abovementioned heart-print kimono look. Below I've showcased two looks that will allow you to channel Todrick's love-ly (see what I did there?) outfit on a college budget!
This first look consists of a top from Shein which comes in at under $10. The second, a co-ord set, is available right now at Pretty Little Thing (and it's on sale – score)!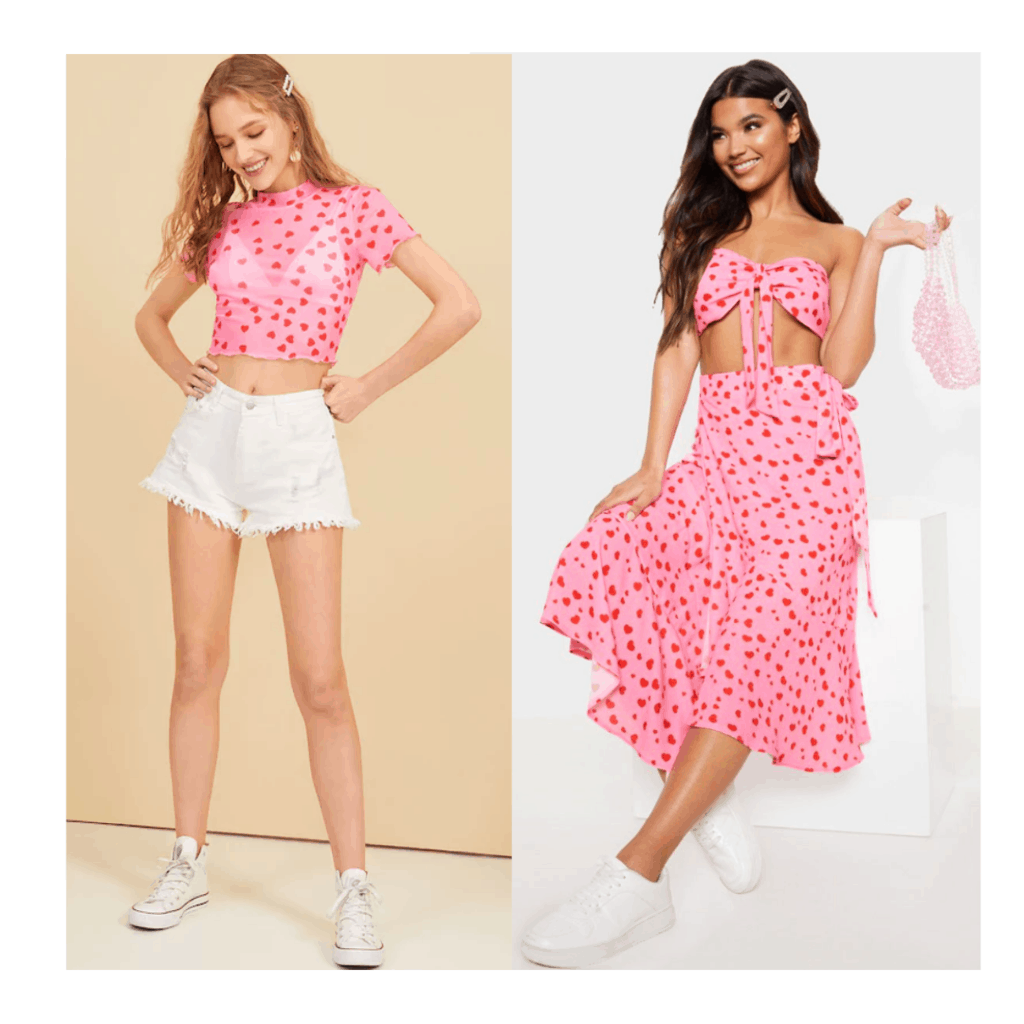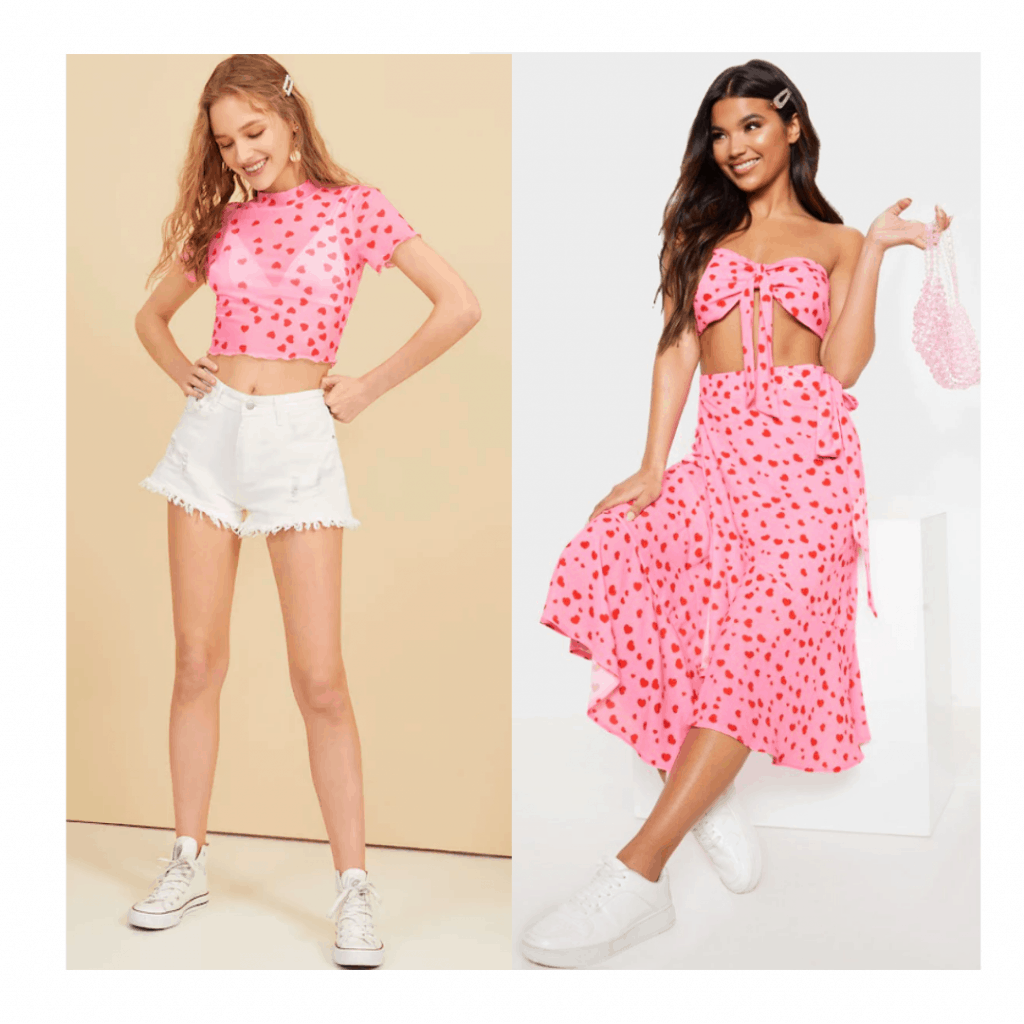 Products: Top – Shein, Co-Ord Set – Pretty Little Thing.
What Do You Think?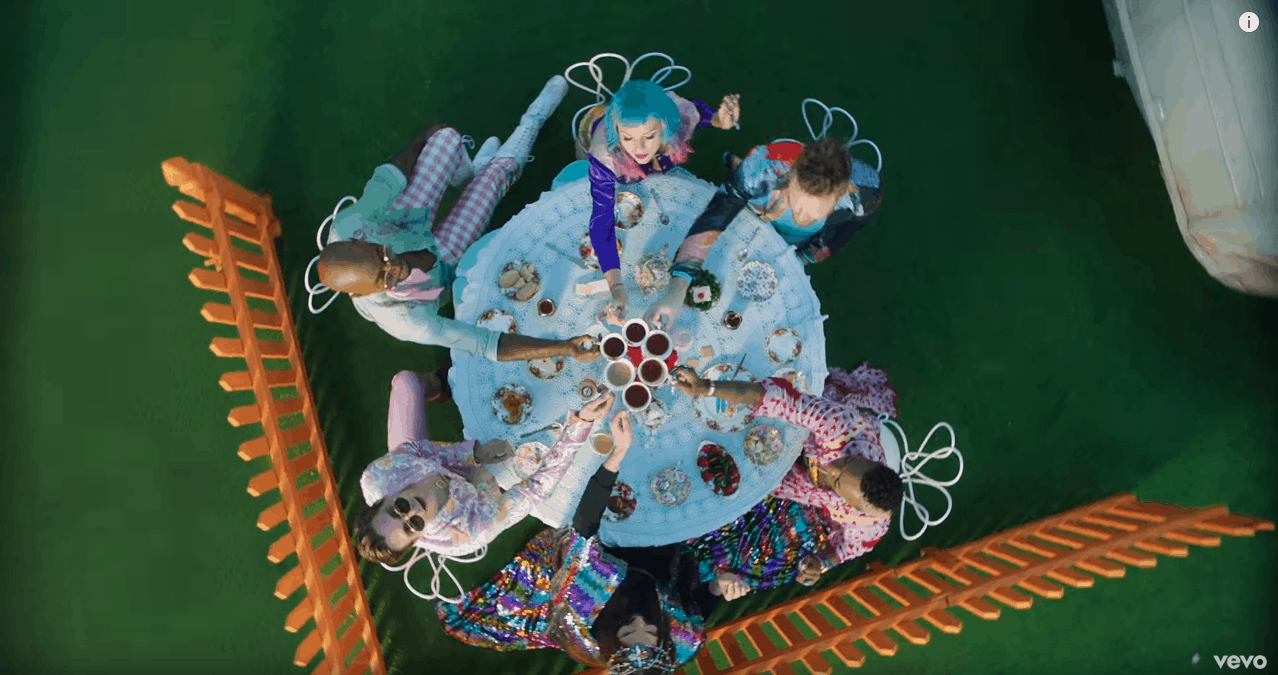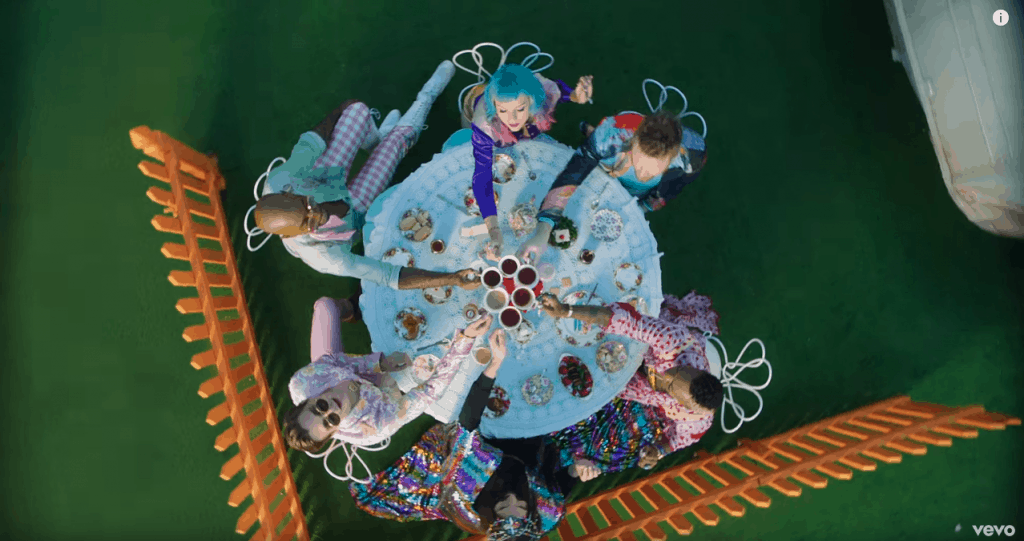 Which of these Taylor-inspired looks did you like the most? Are you excited to listen to Lover? Which artist, music video or TV show should I cover next? Let me know in the comments below, I can't wait to hear from you!