This post may contain affiliate links, which means we may receive a commission if you purchase through our links. Please
read our full disclosure here
.
Taylor Swift made her triumphant return to Saturday Night Live last weekend, where she treated late-night TV audiences to performances of her new songs Lover and False God.
As you all know, I'm a massive fan of Taylor's Lover album (check out the post here), so naturally I've been watching her press appearances and scouring the web for more Lover fashion inspiration.
Clad in shades of green and black, Taylor delivered two moving performances during her segment. I'm here to break down her sartorial choices and show you how to get Taylor Swift's SNL outfits for yourself on a student budget!
(For more Taylor Swift fashion inspiration, check out my posts on her music videos for ME! featuring Brendon Urie and You Need to Calm Down).
Taylor Swift SNL Outfits: Lover performance
Look 1: Green with Envy
For her first performance, Taylor took inspiration from the monochromatic scenes in Lover's music video and schooled us on how to make clashing shades of green work for everyday.
Wearing a green turtleneck sweater and contrasting skirt, Tay effortlessly balances the daring color combo by letting her outfit do the talking.
The key to rocking this look is keeping your hair and makeup minimal: Taylor added contrast with one swipe of hot-pink lipstick and paired her look with a simple ponytail. Chic and classic is the name of the game here!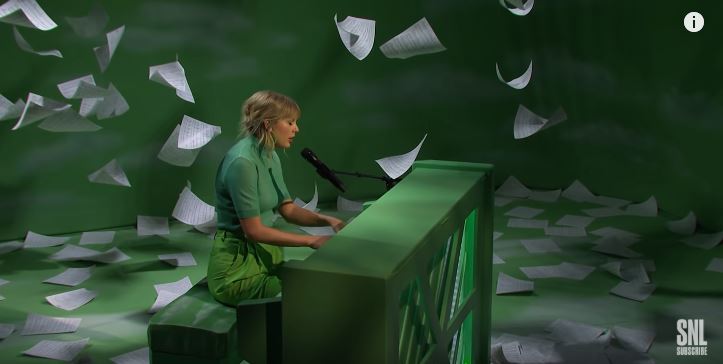 In the Lover-inspired look below, I've mixed two colors that shouldn't work but somehow do: mustard and emerald green.
The mustard of the turtleneck sweater I've chosen provides a pop of color to the dark green of the skirt.
To let this color combination take center stage, I've accessorized with only a plain pair of black boots and a matching ring-detail crossbody. After all, this looks stands out on its own: no need to overdo it!
Get the Look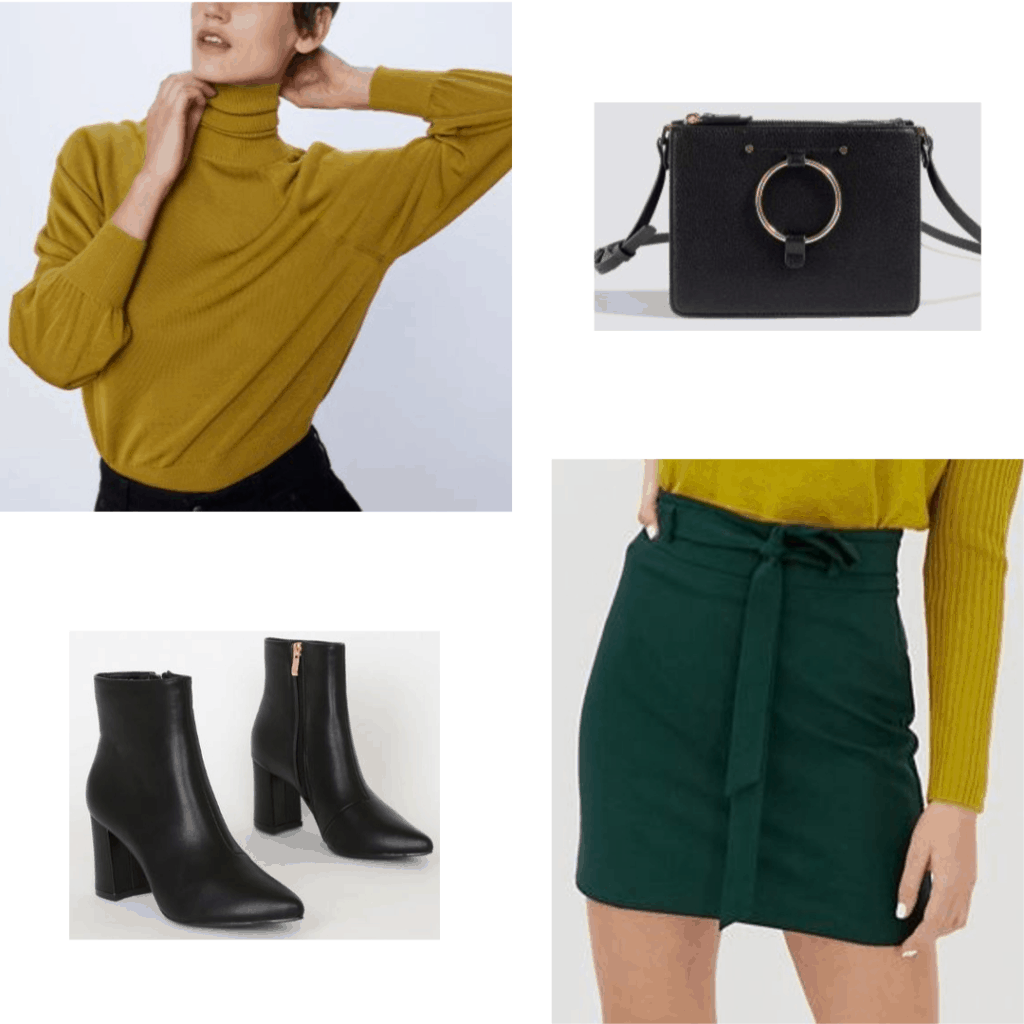 Products: Turtleneck – Zara, Skirt – ASOS Design, Bag – NAKD, Boots – Lulu's.
Taylor's Accessories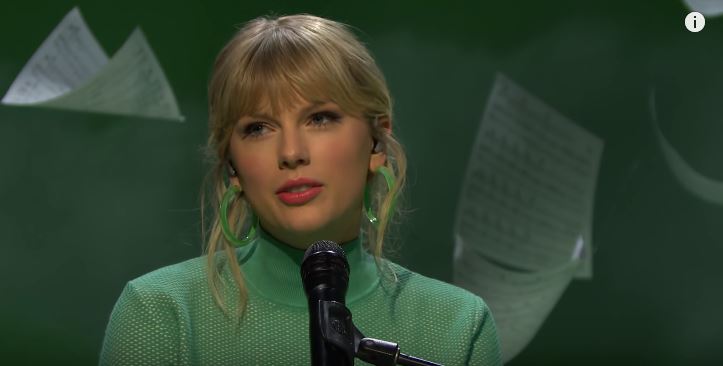 In a Swift rarity, Tay accessorized her all-green look with a pair of fun, chunky hoop earrings.
To get the look for yourself, go bold with a pair of similar neon green earrings, as seen below. (The pair below is on sale for just $29!)
Sometimes, it's okay to make a big statement for the sake of fashun.
Not a fan of neon? Check out these luxe, 14-karat-gold plate offerings from Argento.
At $58, they are an investment piece to be sure. However, trend-driven fashionistas would surely benefit from their cost-per-wear potential.
Taylor Swift SNL Outfits: False God performance
Look 2: Back to Black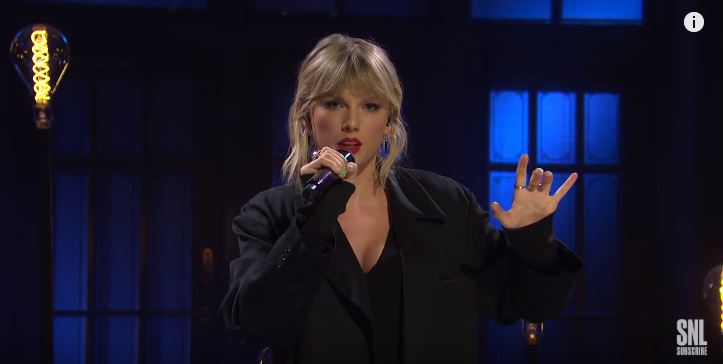 For her False God performance, Taylor took inspiration from the fashion choices of her reputation era.
Tay set the tone of the sultry track in an all-black outfit with statement sequin pants: the perfect sartorial mix of subtle and glam.
Once again, Taylor kept her hair and makeup minimal so as not to distract from her performance or her outfit.
She added a subdued pop of color to her look with her signature red lipstick and a swipe of neon green nail polish.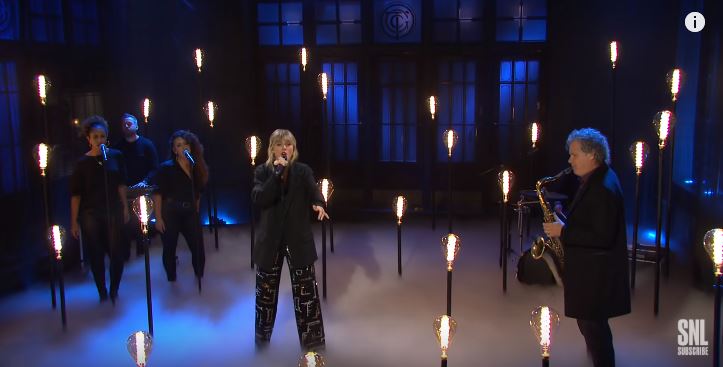 In order to recreate this look, I chose classic, all-black separates that every college woman should own.
Building the outfit's foundation with a black blazer, I paired this everyday workwear item with a v-neck cami similar to Taylor's.
To complete the look, I found these sequin pants in-store at Bershka. They're still available online, so snap them up before it's too late!
Get the Look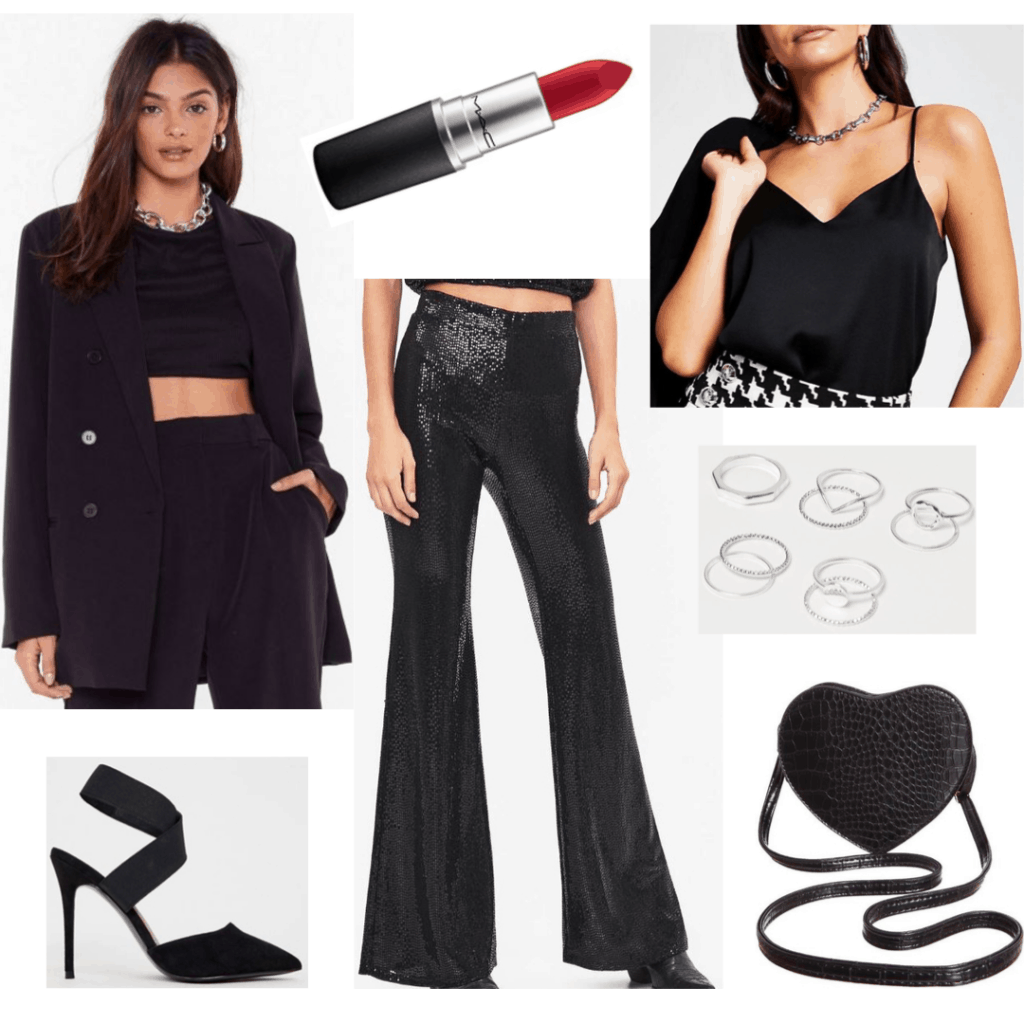 Products: Top – River Island, Blazer – Nasty Gal, Pants – Bershka, Lipstick – MAC, Rings – H&M, Heels – ASOS Design, Bag – Quiz.
Taylor's Neon Green Nail Look
As Refinery29 pointed out, Tay's neon green nails guarantee that the funky nails trend isn't going anywhere.
Want to copy Taylor's nail look? Check out these budget polishes for a subtle take on the neon trend.
Fancy a mint polish rather than a lime?
We've got you covered.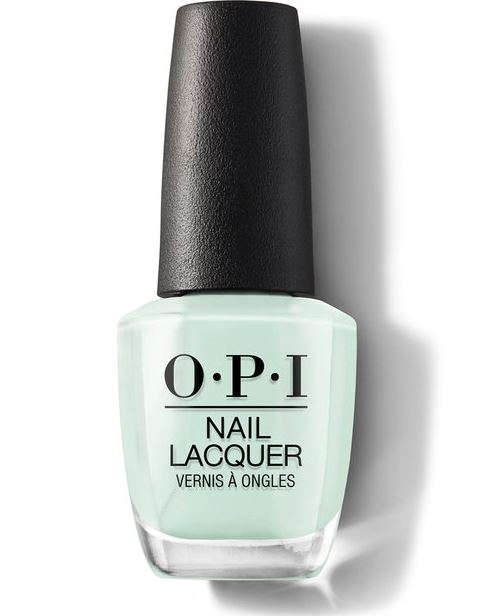 What did you think of Taylor Swift's SNL outfits?
Are you a fan of Taylor Swift's SNL outfits? Did you enjoy her SNL performances? Which of these Taylor looks did you like the most? Would you rock neon green nails? Let me know in the comments below, I can't wait to hear from you!