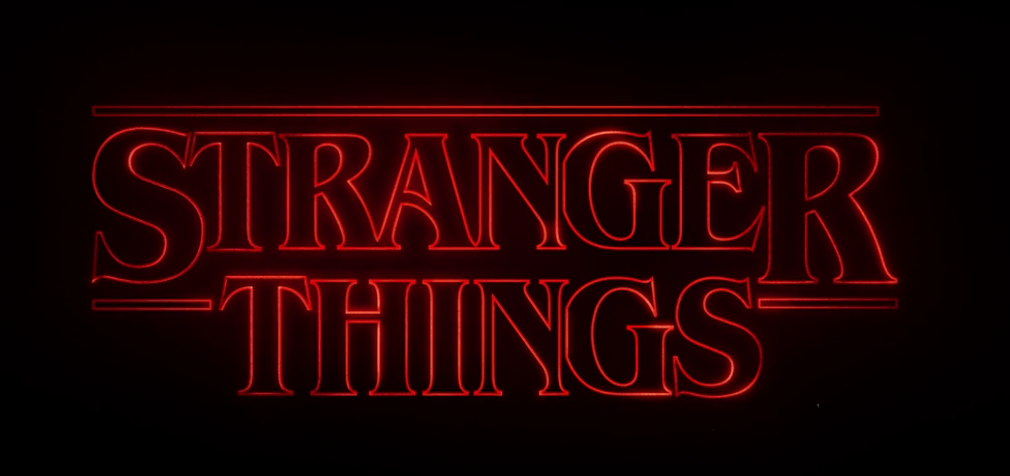 I have fallen completely in love with the television show phenomenon that is Stranger Things. I seriously can't stop thinking about it.
No spoilers ahead (I'm not going to ruin it for you!) but in all honesty, if you haven't watched this Netflix show, watch it! Seriously, I've recommended this show to about everyone in my dorm. It's that good.
The series follows four boys; Will Byers, Mike, Dustin, and Lucas, as they live their small town-life in the '80s. When Will Byers goes missing, it is up to the boys to uncover the secrets that plague their small town. OK, I just made that sound so lame. Maybe just watch the trailer (this is the Season 1 trailer) instead:
Though the series follows the four boys (and their BFF, Eleven, whose style we covered last week), the unsung heroine is truly Nancy Wheeler, Mike's older sister.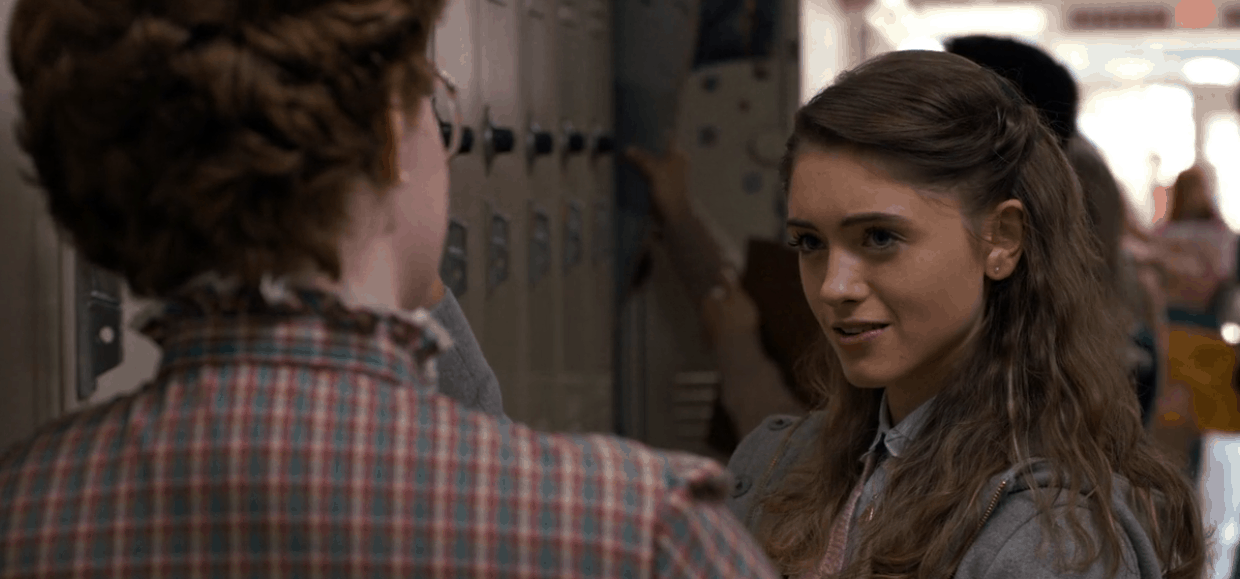 I actually love this character. Not only is she a high school student, but she actually fights monsters (all while wearing a ballet slippers necklace). Plus, I can't get enough of this love triangle between Steve Harrington and Jonathan Byers. (Team Steve; sorry not sorry.)
Sure, Nancy has made some mistakes. Sure, Barb deserves justice. And maybe some moments with Steve were a little questionable (not giving anything away!!). But overall, she is such an incredible, strong female character.
And her fashion? Think '80s prep. Though Nancy is a high school student, her outfits suggest she is a part-time librarian. The worst part? I kind of love her style.
Related reading: 5 Stranger Things Outfits You Can Totally Wear in Real Life
Nancy Outfit #1: School Days
Remember this little get-up from the first episode?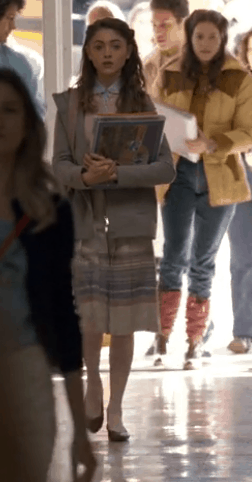 If there is one thing Nancy loves more than Steve (or does she?) it's layers. Girl loves to layer it up. The white tights, the collar; it's everything. See a more updated look below: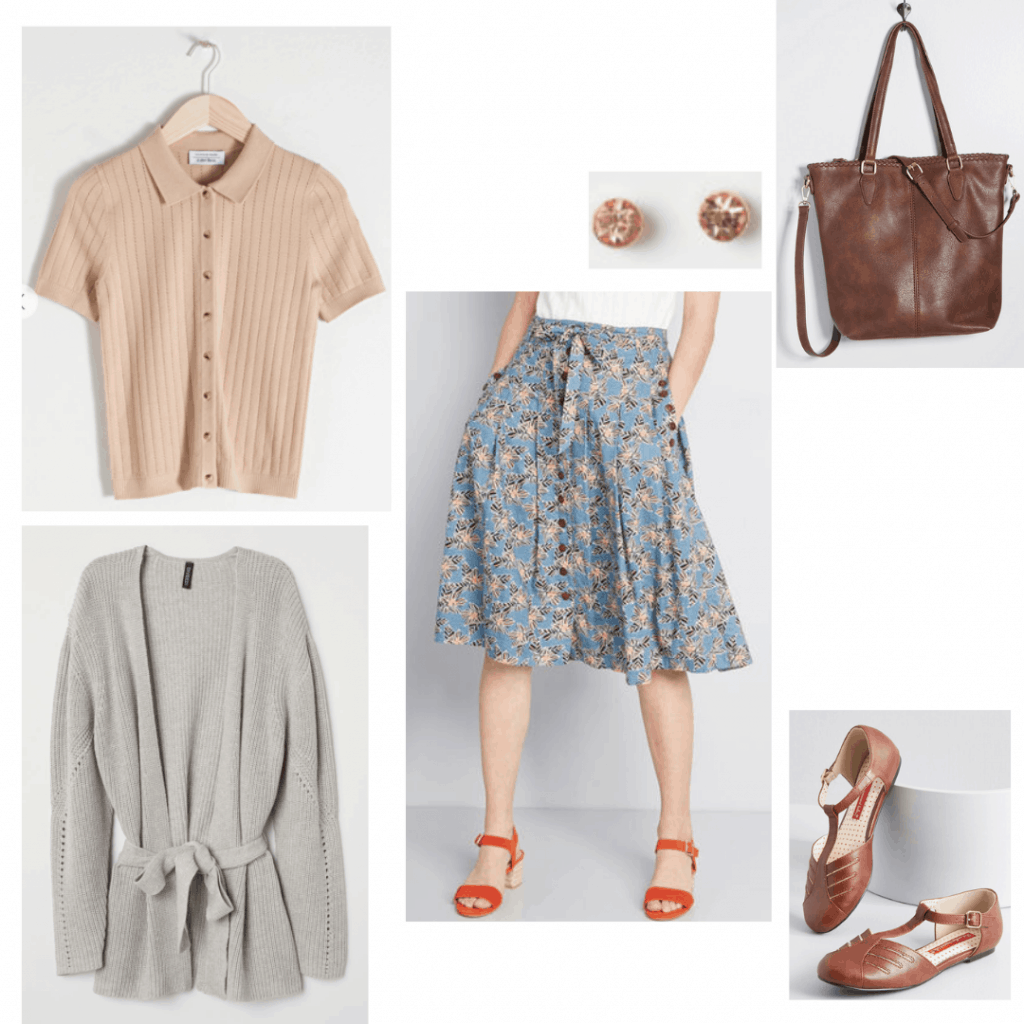 Products:
Layer with the best of 'em by wearing this adorable pastel sweater with a pop of collar beneath. Wear a version Nancy's long skirt by going with a floral midi skirt. Pair the look with her fave ballet slippers and some stud earrings.
Nancy Outfit #2: Monster-Hunting
Who could forget the high-waisted corduroys and sweater combo? I certainly didn't.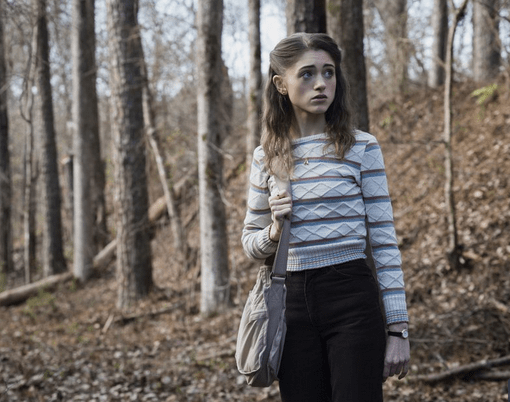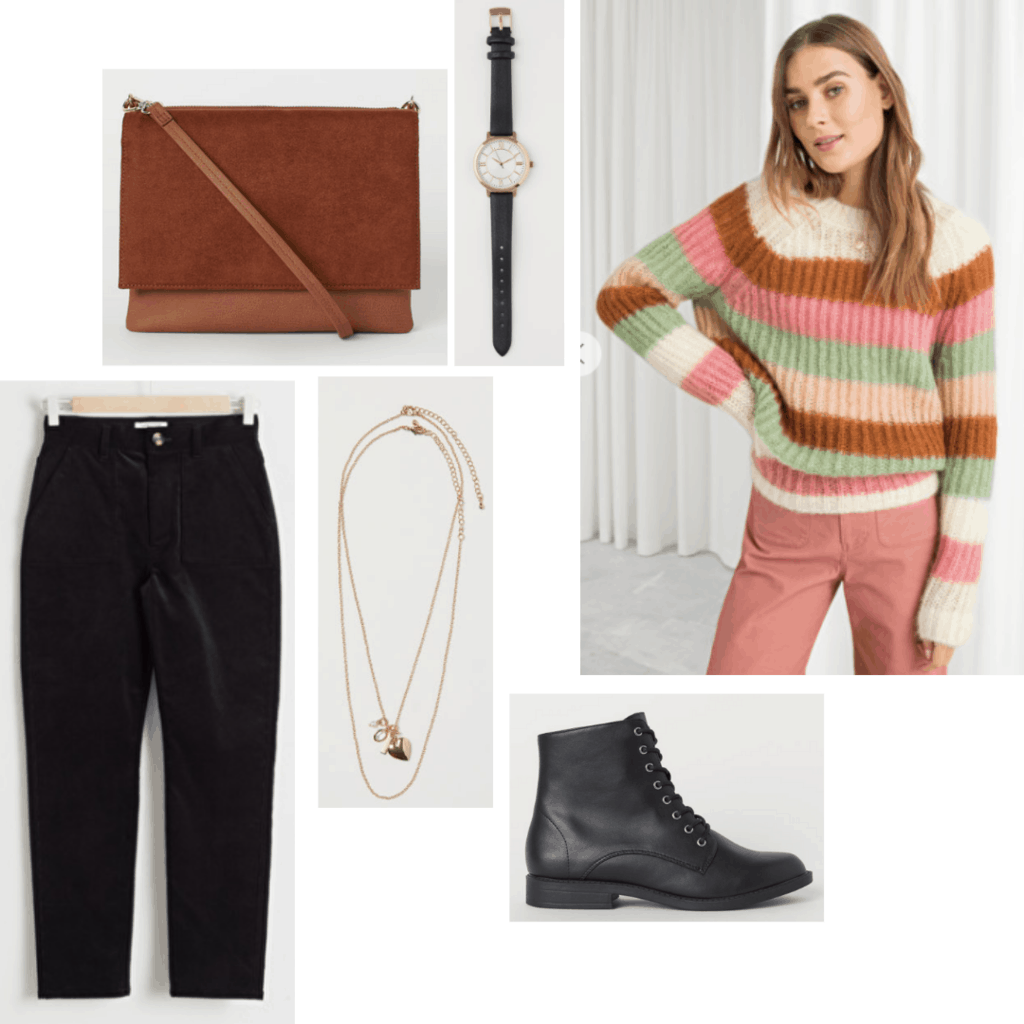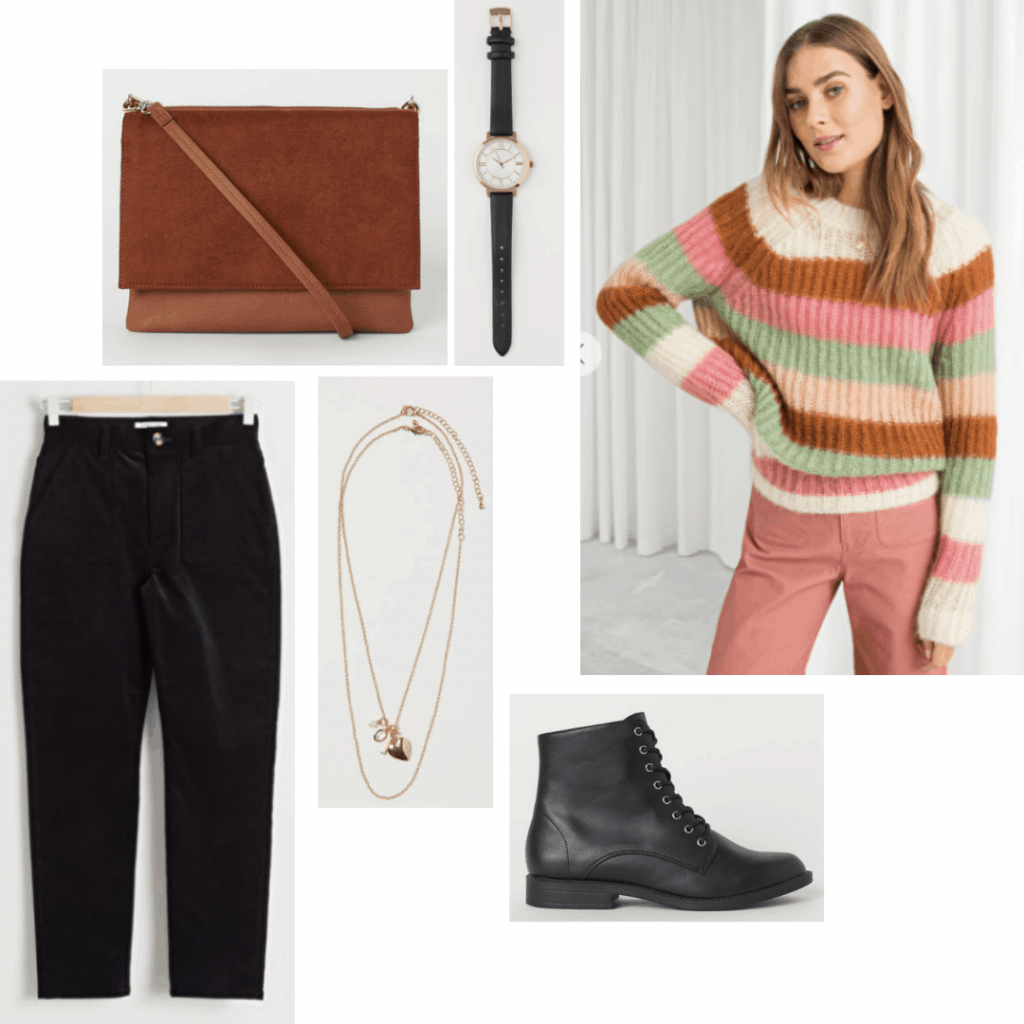 Products:
For an updated approach on Nancy's outfit, try switching out her dated sweater for a more colorful one. Copy Nancy's high-waisted pants with a trendy mom styled trousers, and wear a sensible pair of shoes (for monster hunting, of course). Add a watch with a leather band (I adore Nancy's!) to finish the look.
Nancy Outfit #3 – Sweater Weather
However, my favorite outfit that Nancy Wheeler wore was the ensemble from the last episode.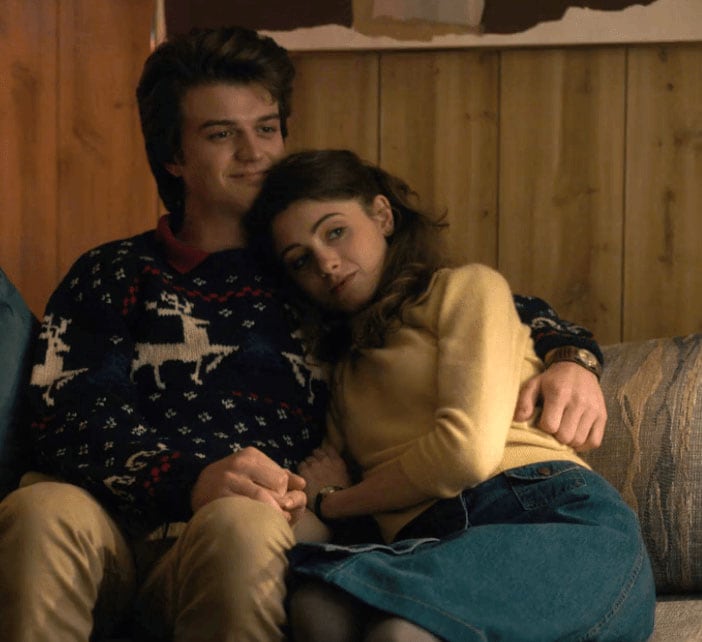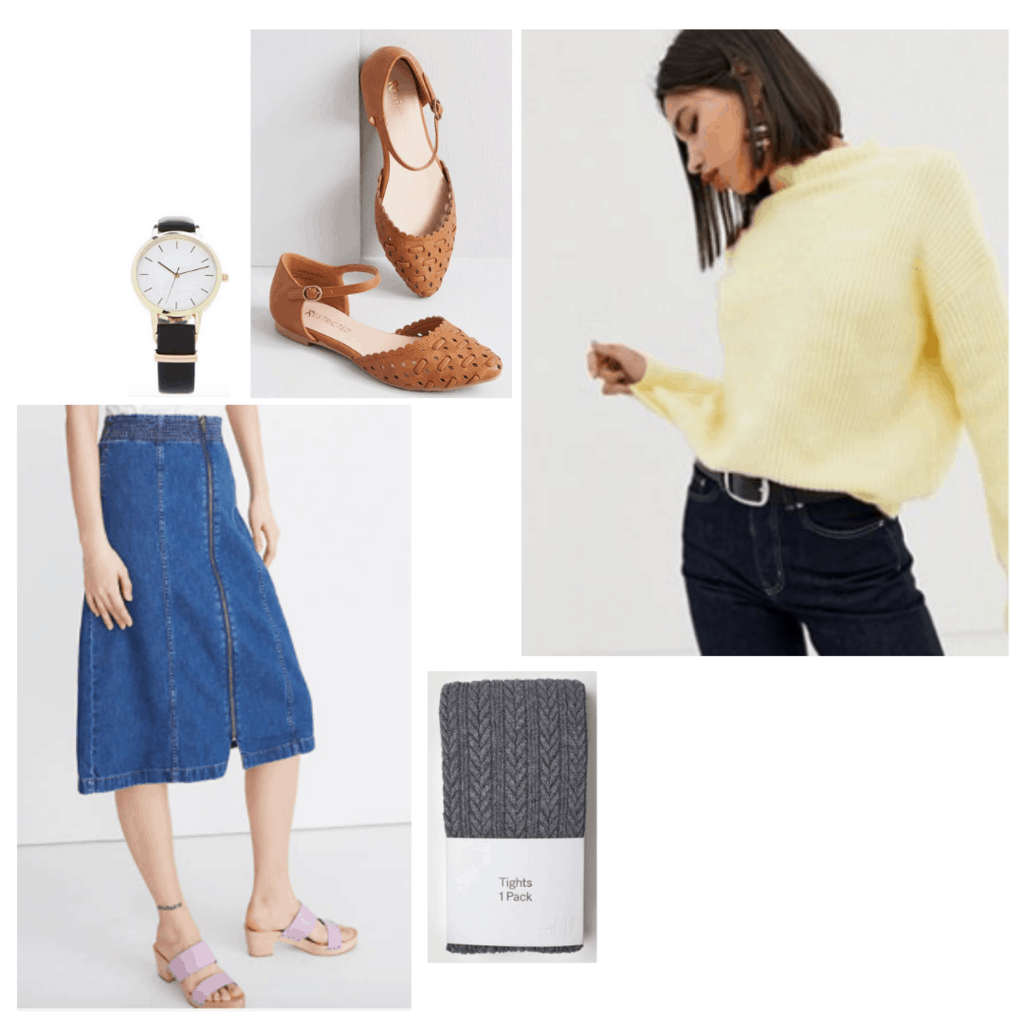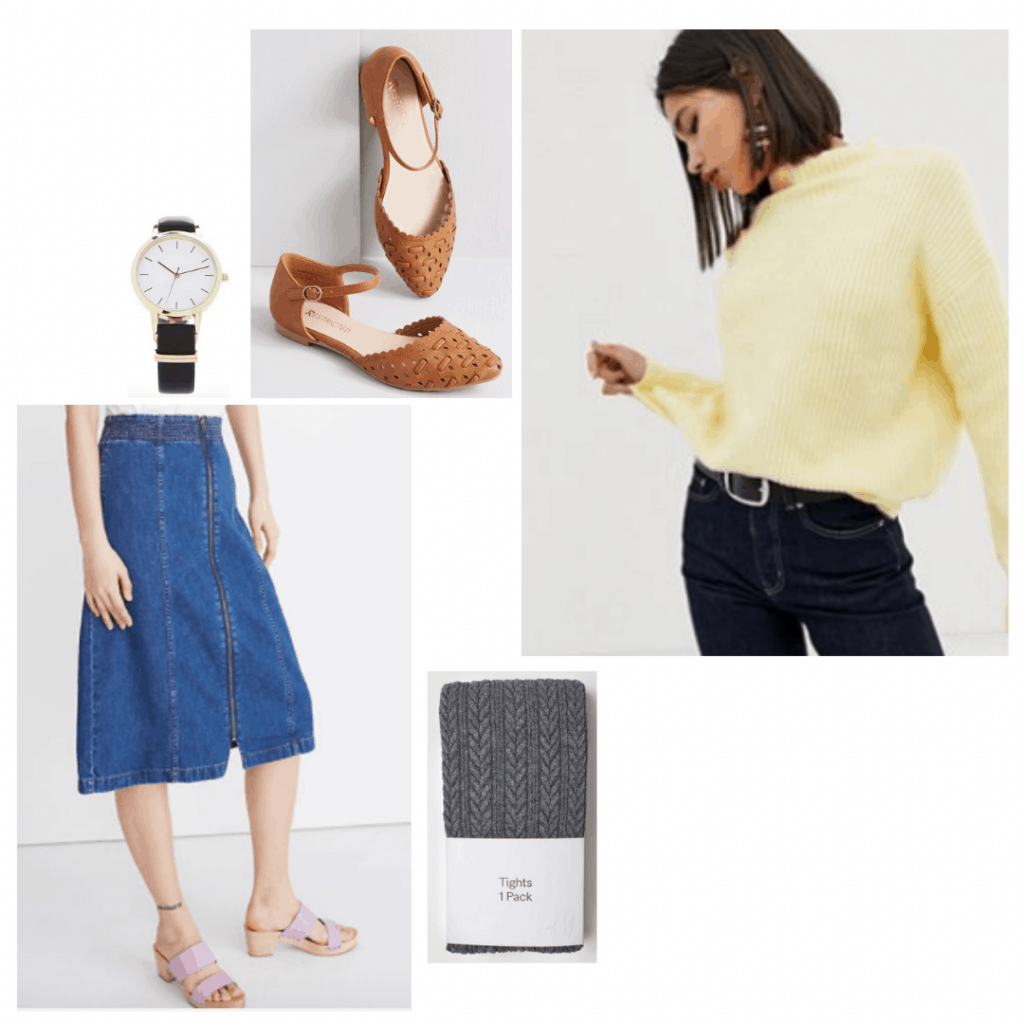 Products:
Love this pale yellow sweater; it's literally the most perfect color! Break out that denim skirt again (or opt for a longer hemline) and pair with sensible, neutral flats. LOL @ Steve's sweater.
Thoughts?
Did you love Stranger Things as much as I did? Who was your favorite character? Nancy and Steve, or Nancy and Jonathan? Let me know down below!
If you love these Nancy Wheeler outfits, you might also want our related posts below —
Editor's note: This post was originally published in 2017; it was completely updated and revamped in 2022 with new photos, outfits, and information.