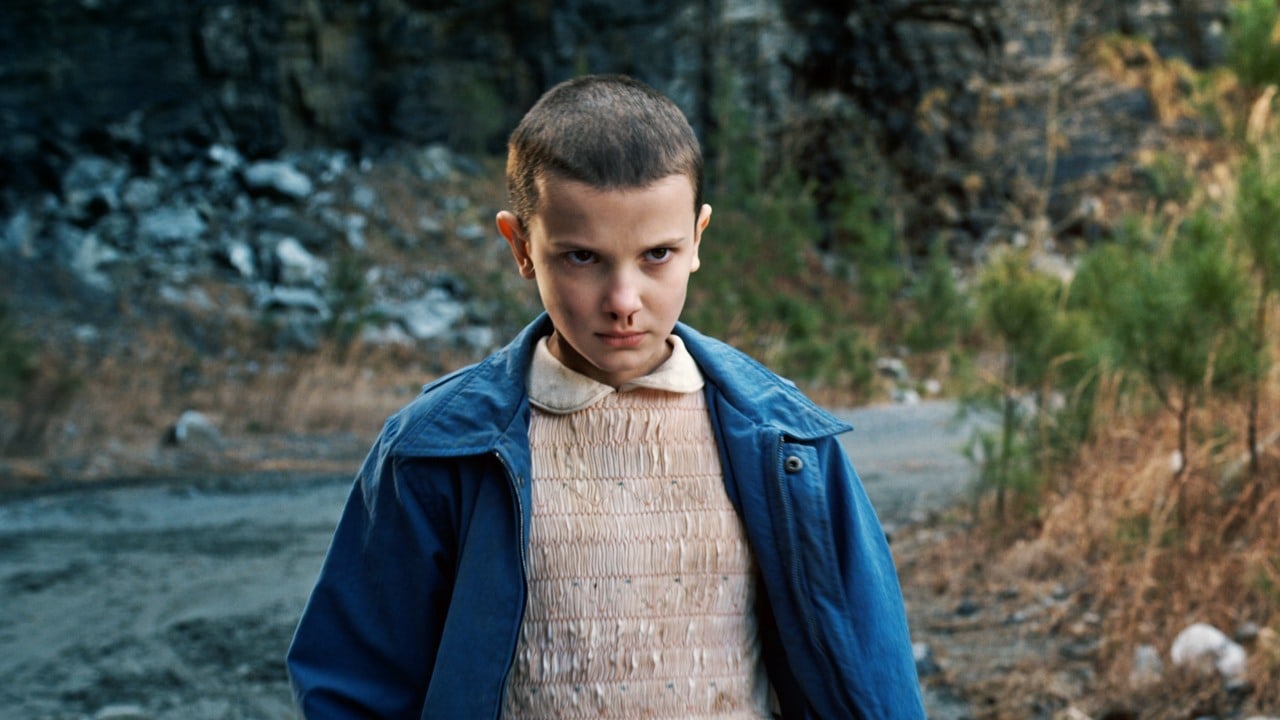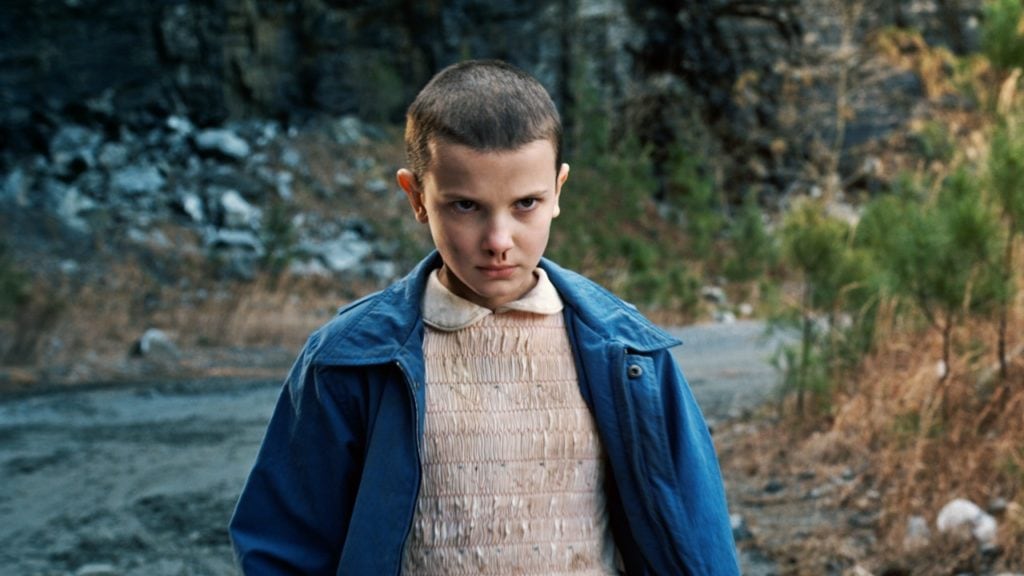 Who else is excited for Season 3 of Stranger Things? It premieres on July Fourth on Netflix, so to celebrate, I thought we could get inspired by the styles of the female characters. First up is everyone's favorite, Eleven.
Eleven's style from Stranger Things is very interesting to discuss, as she goes through many changes throughout the show. At the beginning, Eleven is dressed like a doll by the boys she befriends, so that she doesn't look out of the ordinary. Her style then evolves from tomboy to punk rockstar. By the end of the second season, she is finally able to join her friends at school and live the life of a normal kid. This allows her to have a more feminine and fun look.
Want to copy a little bit of Eleven's vibe yourself? The three outfits below will give you Eleven's eclectic look.
Related reading: 5 Stranger Things Outfits You Can Totally Wear in Real Life
Outfit #1: Eggos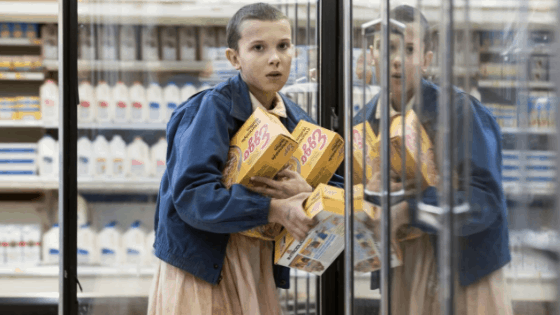 When we first meet Eleven, she is bald and only has a t-shirt to wear. When a group of boys find her, they take her under their wing and attempt to dress her like a "normal girl" so she'll blend in. This, for them, means giving Eleven a pink, frilly, doll-like dress.
When Eleven goes out, she wears her dress with a blue jacket and some white sneakers. This look shows that she is one of the boys, but also has the wish to be a normal girl.
To copy this look for yourself, start with a pretty pink dress that's a grown up take on Eleven's doll look. Add a blue windbreaker and white sneakers. For extra Stranger Things fashion points, this Eggo clutch and Eleven pin will leave little doubt as to who you're emulating.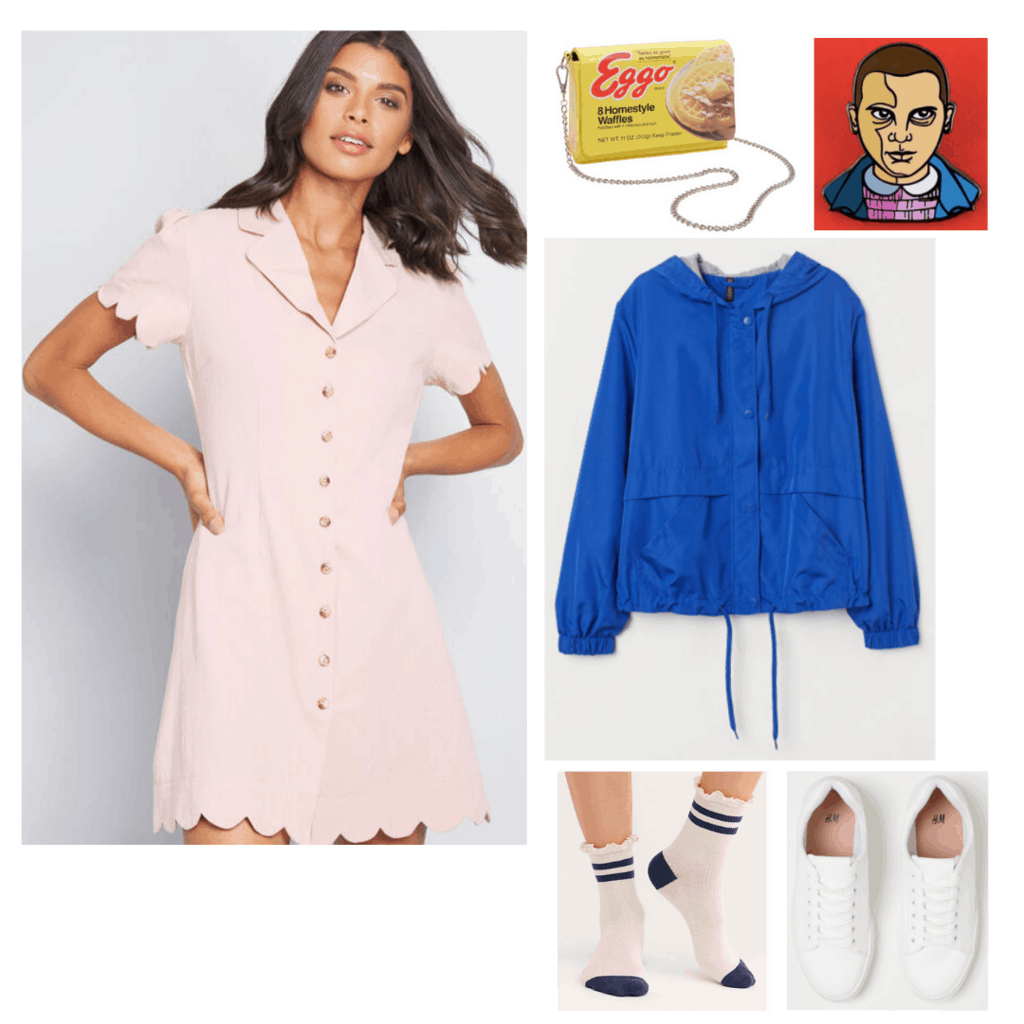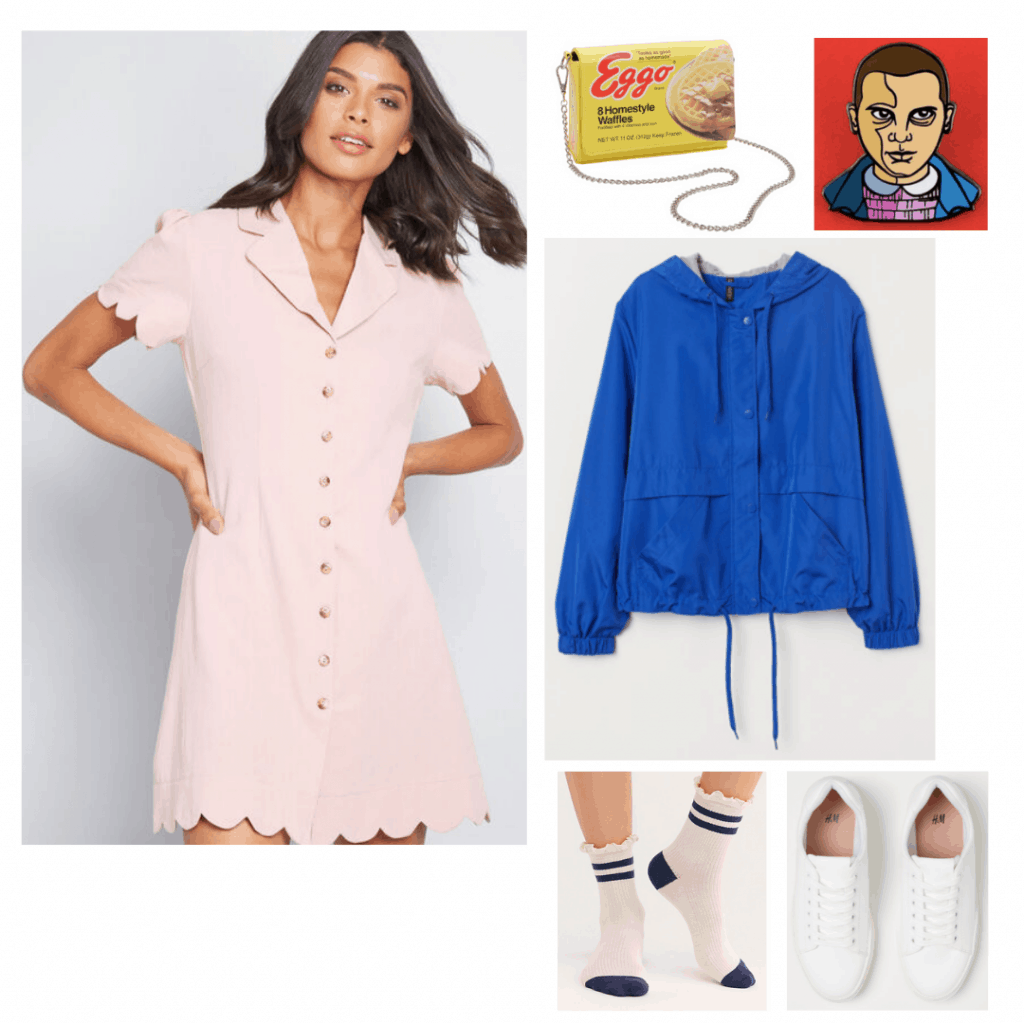 Products: Dress – Modcloth, Jacket – H&M, Sneakers – H&M, Socks – Free People, Enamel Pin – Femfetti, Purse – Hot Topic
Outfit #2: Bitchin'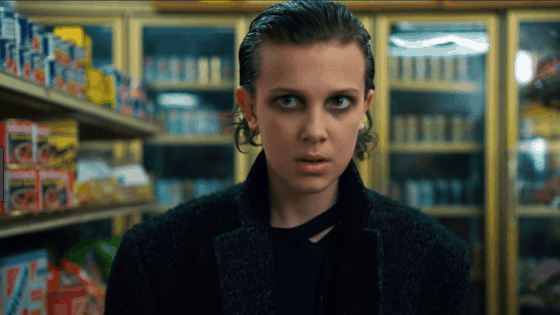 In season two, Eleven is torn away from her friends and learns the truth about her family. During this time, she becomes confused about where, exactly she belongs.
For a time, Eleven joins a gang of misfits with supernatural powers, all of whom rock a punk aesthetic. Though she does not agree with the ideas of the gang, she sticks with them anyway as she feels they understand her better than anyone else.
To fit in with the gang, Eleven takes on their edgy, all-black look, pairing it with slicked-back hair and major eyeliner. Get her look for yourself by pairing an oversized blazer with head-to-toe black pieces. Don't forget a flick of liquid liner and badass combat boots!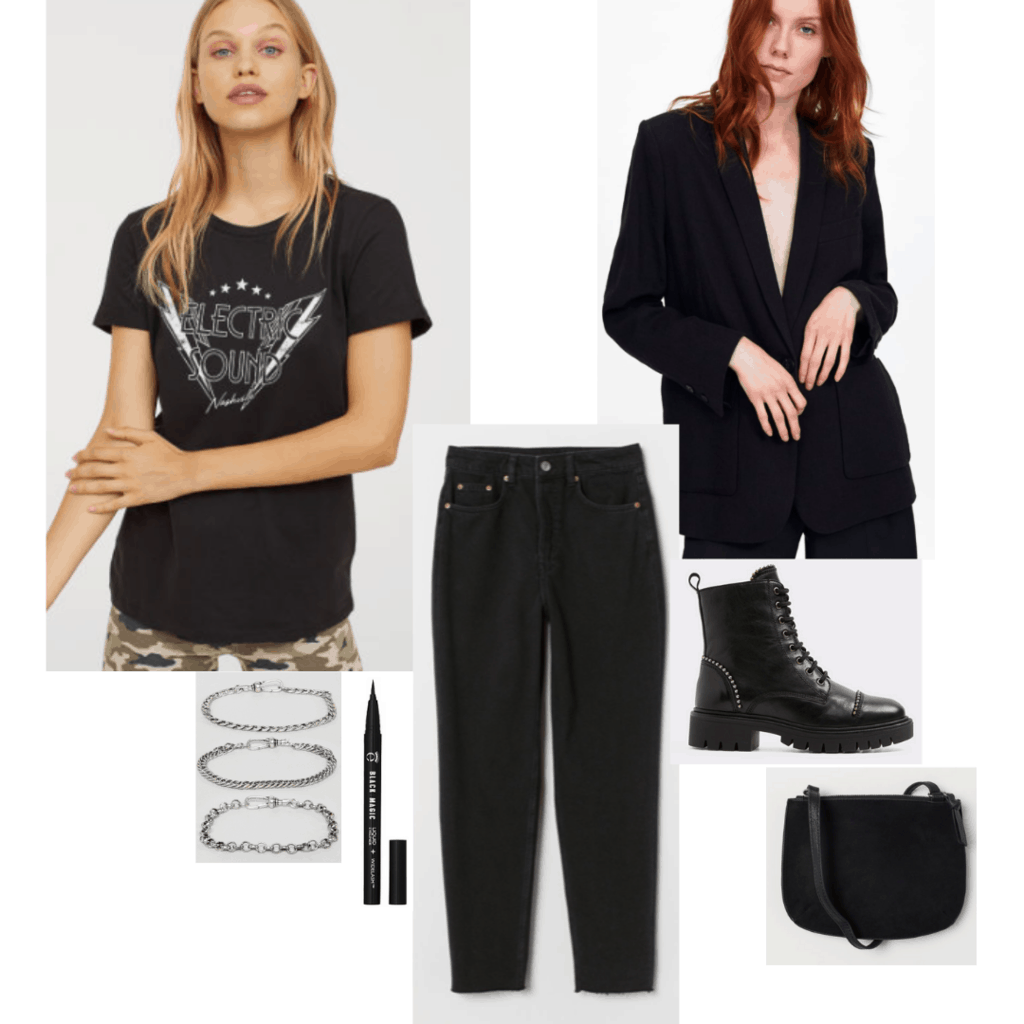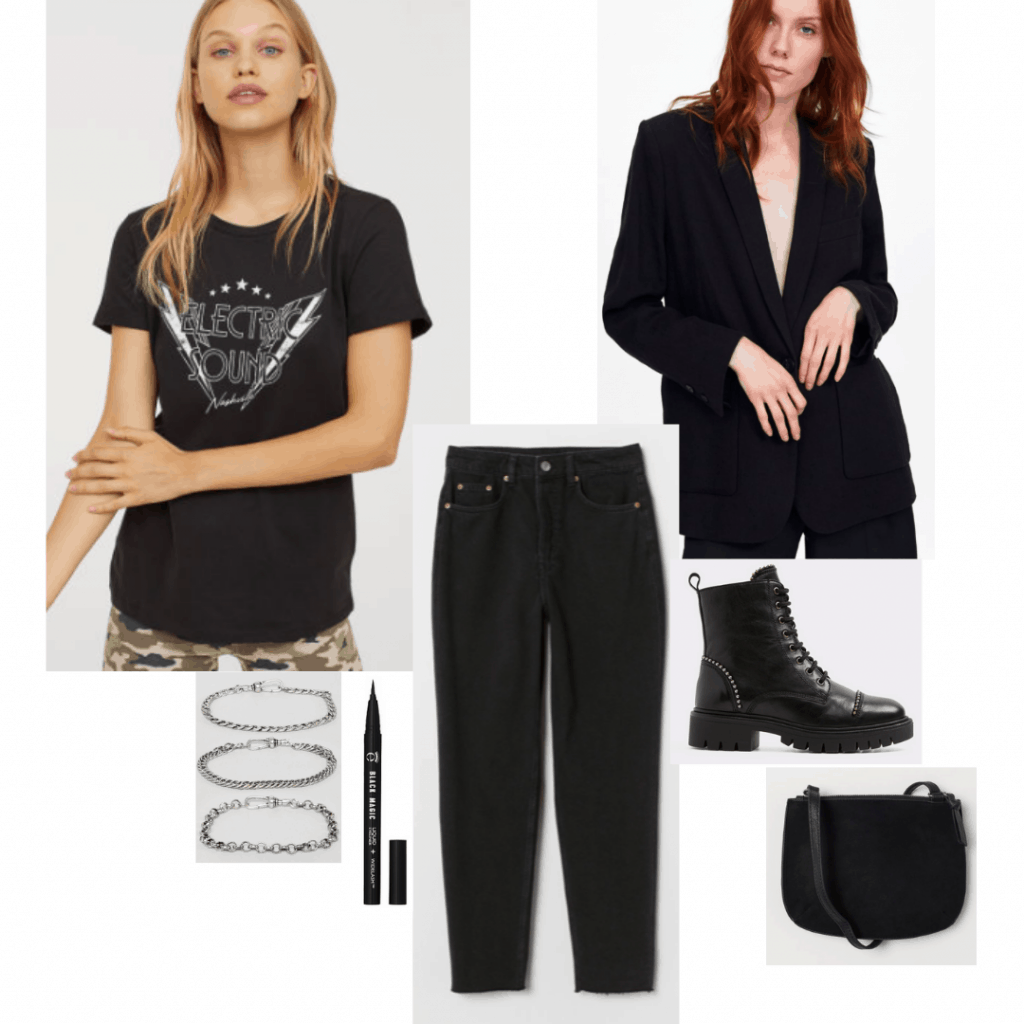 Products: Jeans – H&M, T-Shirt – H&M, Blazer – ZARA, Boots – ALDO, Eyeliner – Ulta, Bag – H&M, Bracelets – ASOS
Outfit #3: The Snowball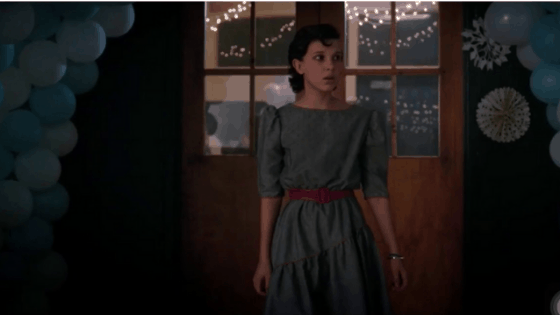 At the end of season two the audience finally gets to see Eleven be a normal kid and join her friends at the school's Snowball.
The dress she wears to the ball is a true '80s look with puffed up sleeves and its waist cinched in with a chunky belt. It is a look that captures who Eleven has always wanted to be, a normal girl.
Get your own modern take on this look with a pale blue chambray dress that features puff sleeves. (Puff sleeves are officially back, though in a more subdued form.) Add a pale pink belt for contrast and finish with pretty bow flats and a shiny bracelet.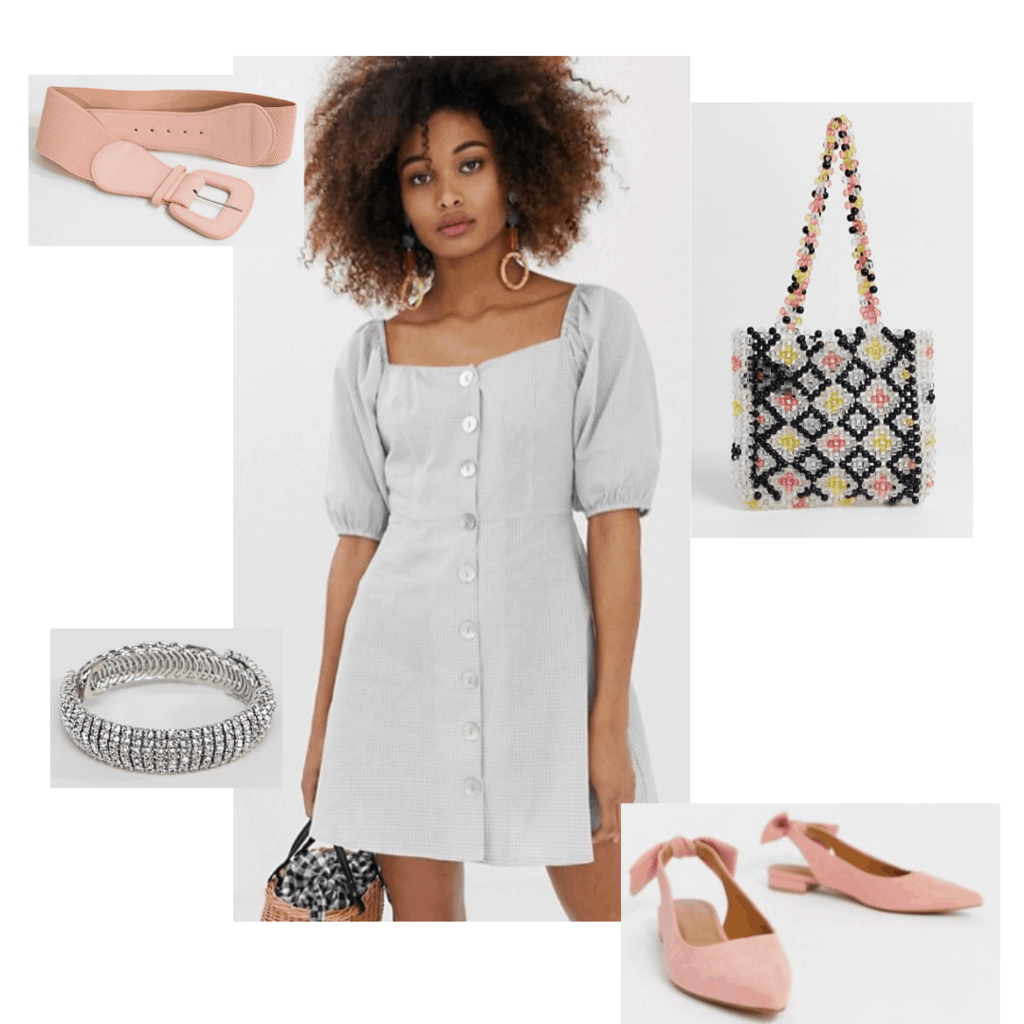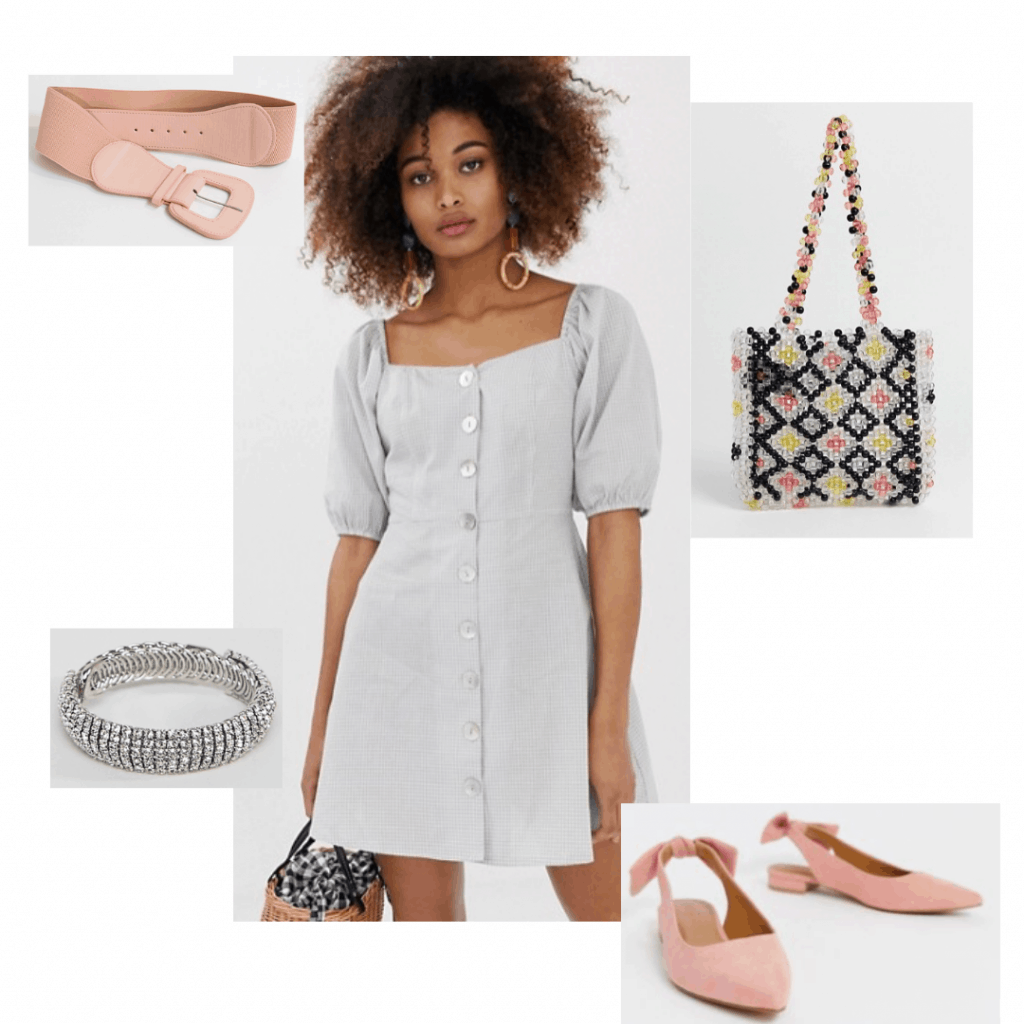 Products: Dress – ASOS, Belt – Unique Vintage, Shoes – ASOS, Bracelet – ASOS, Bag – ASOS
What do you think of Eleven's style?
Are you ready for Stranger Things season three? We sure are ready to see what '80s fashion styles Eleven will pull off next! Tell us what you think of her look — and these outfits — by leaving a comment below.