"To be fond of dancing was a certain step towards falling in love."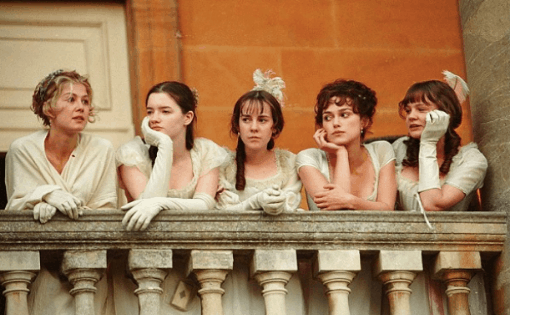 To me, classic novels scream "back to school," so today we're getting fashion inspiration from a film based on a classic novel.
Pride and Prejudice (2005) is a film adaptation of the iconic Jane Austen novel by the same name.
The film, like the book, tells the story of Elizabeth Bennet and her four sisters as they struggle to find suitable romantic partnerships. Elizabeth faces the struggle of falling for a man, Mr. Darcy, who is too prideful for his own good, but deep down has a heart of gold.
Apart from the romantic encounters, misinterpreted letters, and sisterly love, Pride and Prejudice is packed full of fashion inspiration that's perfect for the upcoming fall season.
What kind of dresses did they wear in Pride and Prejudice?
The dresses of this period were made from muslin or silk and usually featured an empire waist. (See below for info on why this was changed in the 2005 film version.) Low cuts and puffy sleeves were also popular hallmarks of ball gowns in this time period. Dresses were long but did not trail on the floor like they had in previous decades.
Below are three modern outfits to add some Pride and Prejudice fashion to your daily wardrobe:
The Bennet Sisters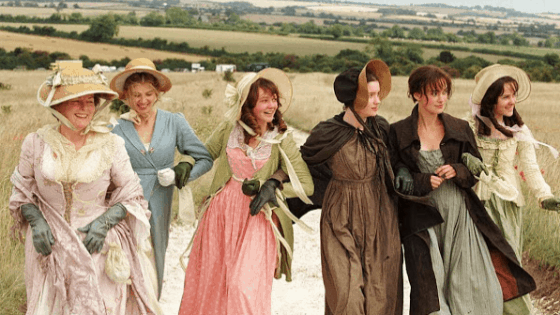 The film, like the book, focuses on the five Bennet sisters, Jane, Elizabeth, Mary, Kitty, and Lydia.
Each one of the sisters has her own distinct style, with Jane seen mostly in pastels and plain dresses; Elizabeth in her earth tones and menswear-inspired jackets; Mary in her toned-down brown colored dresses; and Kitty and Lydia decked out in ribbons, lace, and vibrant colors. Each of these looks can easily be translated into today's fashion.
Below, I incorporated different elements from each of the girl's styles into one cohesive look. This outfit would be perfect for back to school.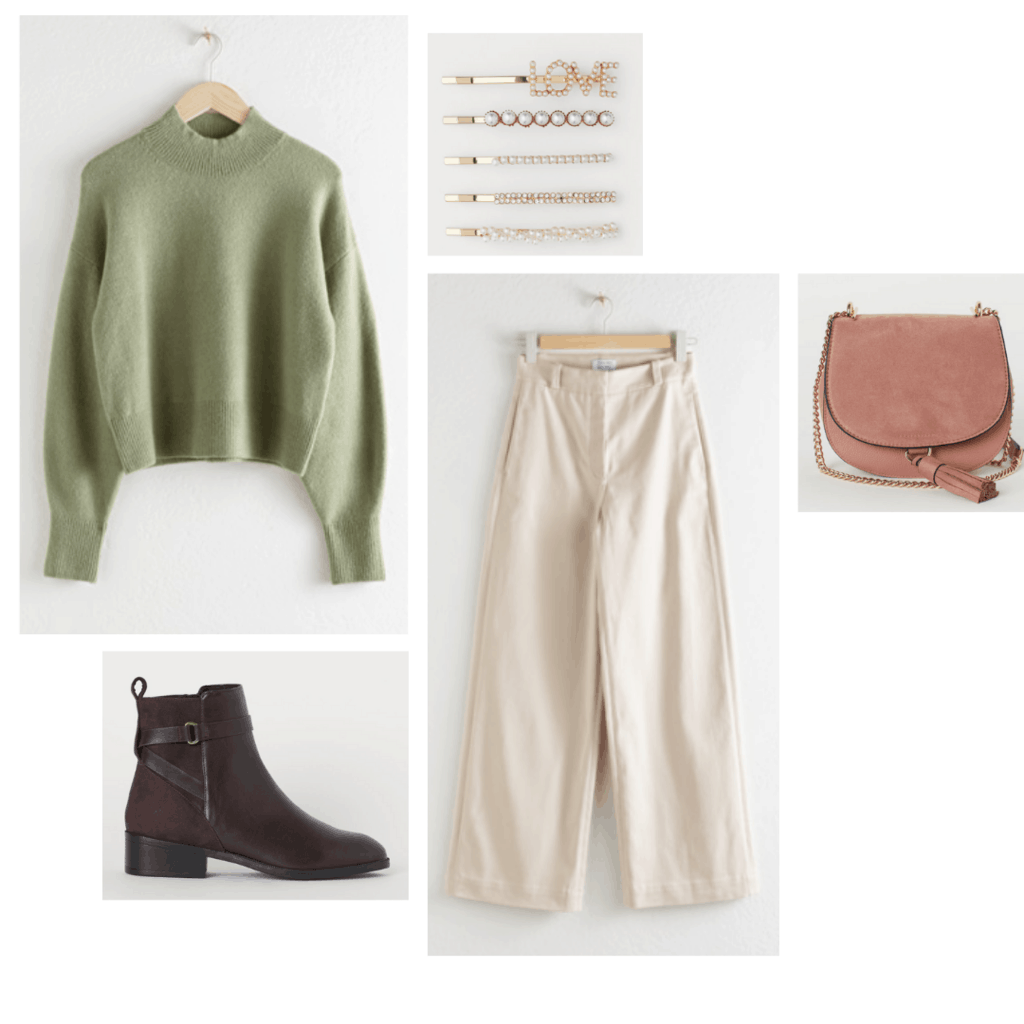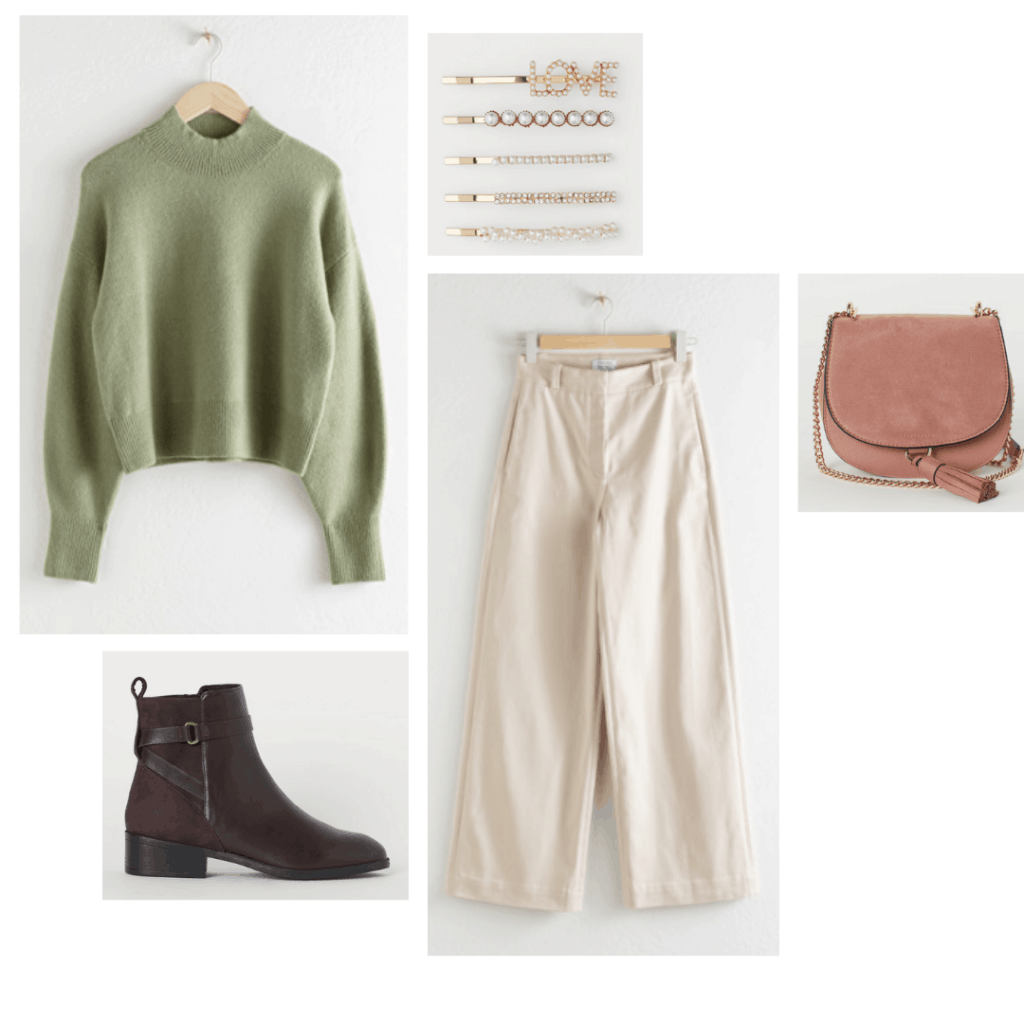 Products:
A Ball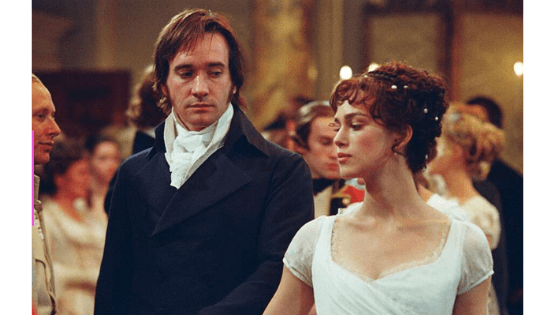 One of the most memorable scenes in the film is the ball where Elizabeth and Mr. Darcy finally decided to dance together.
At the ball, all of the women wear elegant white dresses and white ribbons and flowers in their hair.
While it might not initially seem so, this is an easy look to translate into your school wardrobe. Go for a basic white dress, in the silhouette of your choice, and throw on a white headband or hair clips.
Make the look more casual by adding a pair of black boots and maybe even a red purse, to match the colors that the men wear to the ball.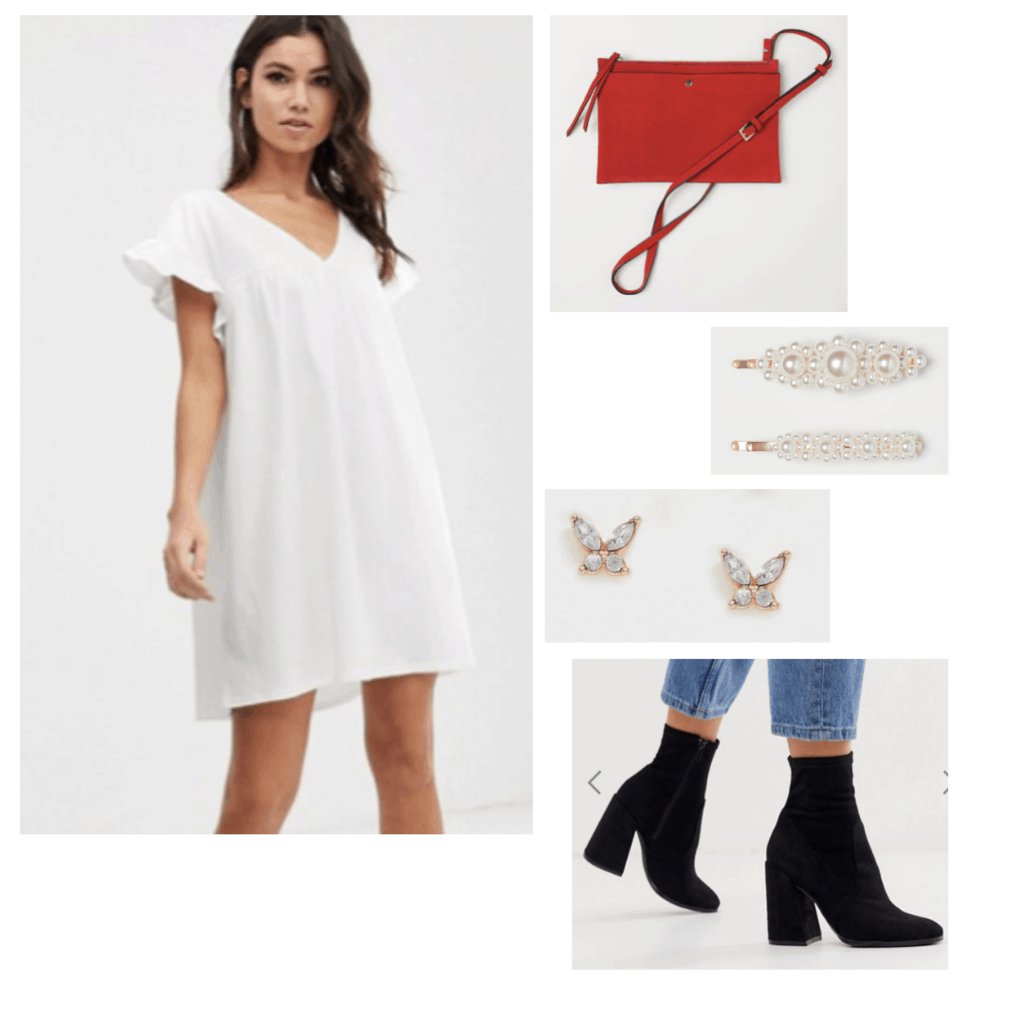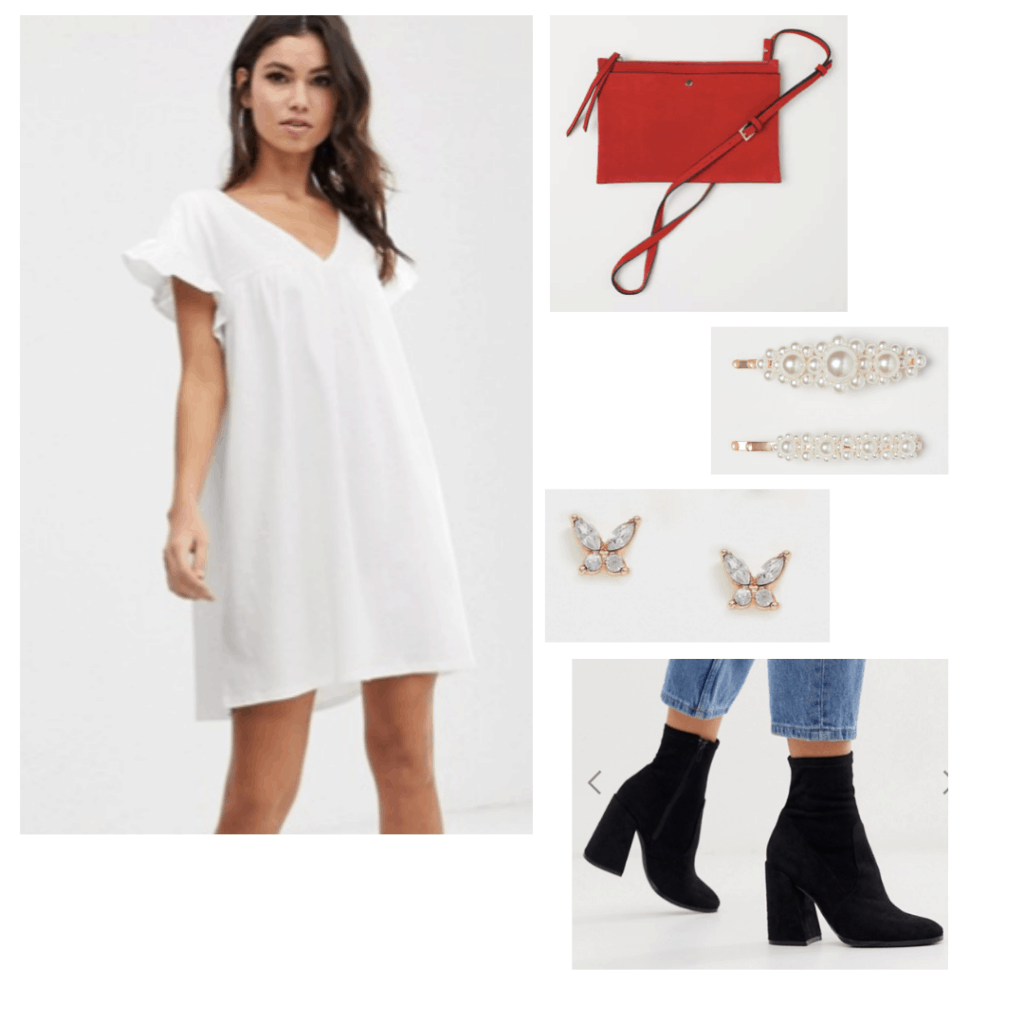 Products:
Elizabeth "Lizzie" Bennet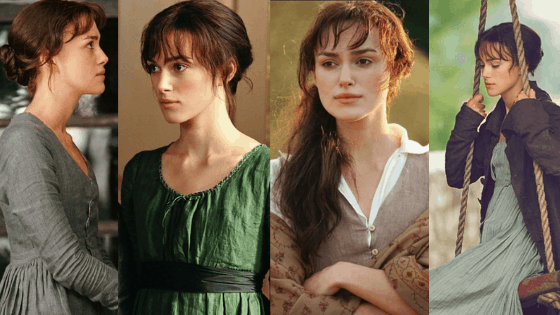 No Pride and Prejudice fashion guide would be complete without a special section dedicated to Lizzie. Elizabeth Bennet is the main character of the book, and as such, we see the lives of the Bennet sisters unfold through her perspective.
Lizzie is known for being different than the other women in the story. She would rather be outside exploring and reading books, than staying inside sewing and cooking. Her love of the outdoors translates to her fashion sense, as she mainly wears earth tones (browns, greens, and blues) and loose-fitting dresses.
To get Lizzie's look, jeans and an earth-toned sweater are the perfect combo to translate her style to the real world. Brown boots, a loose jacket, and dainty jewelry bring the look all together.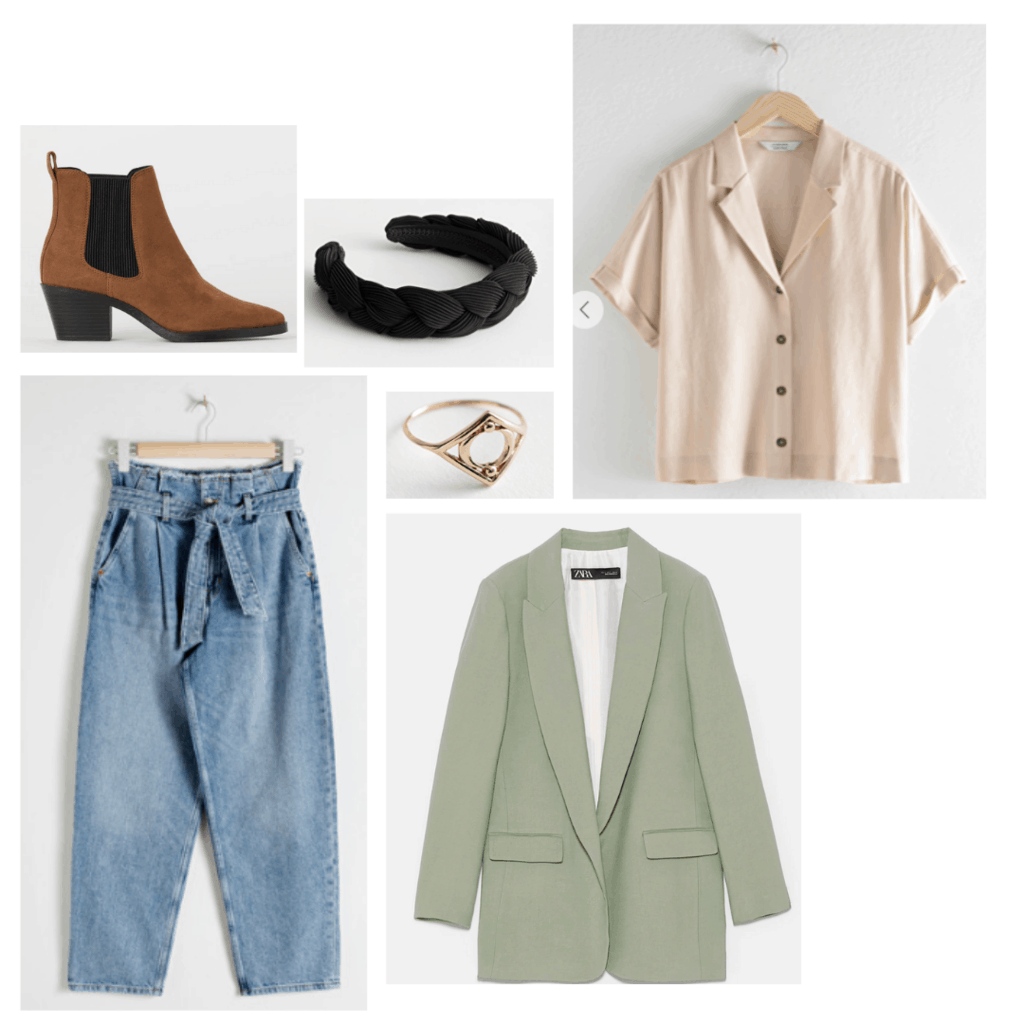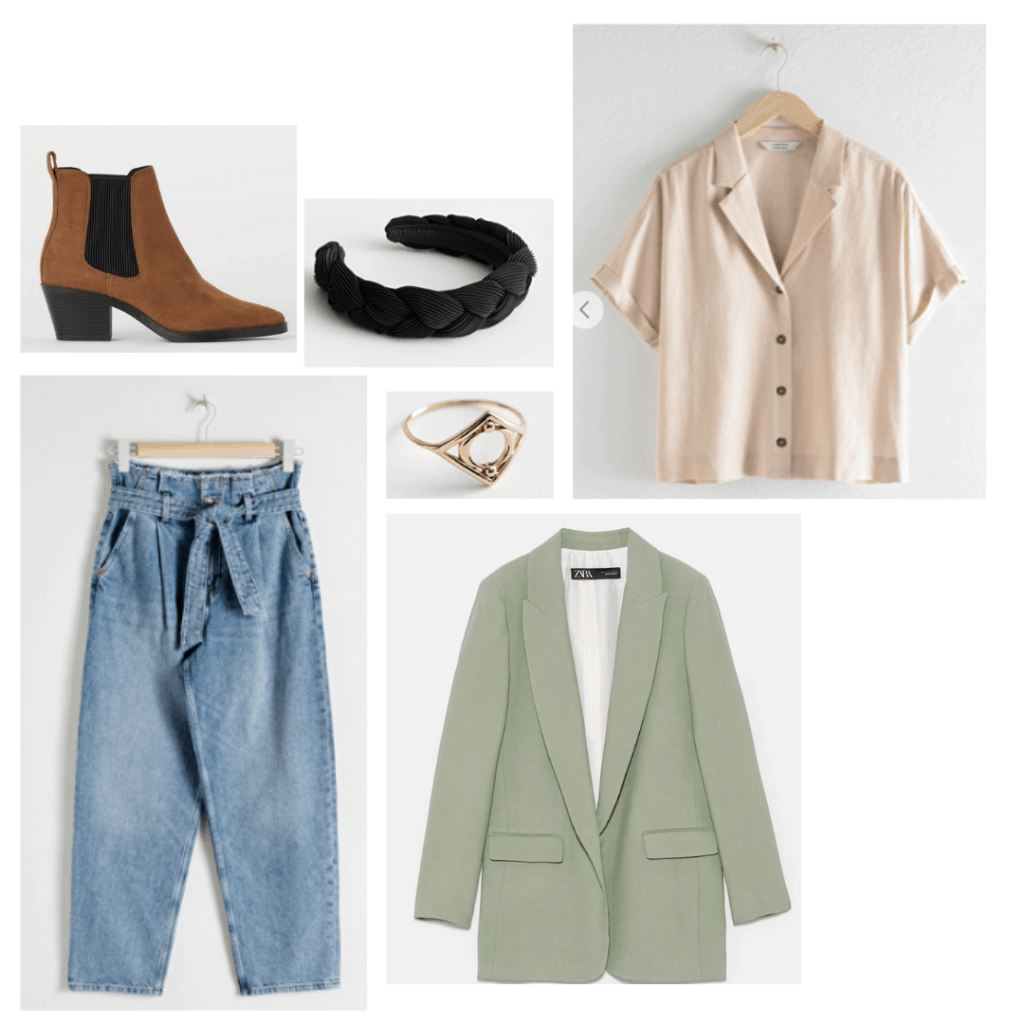 Products:
Frequently Asked Questions:
Is Pride and Prejudice 2005 historically accurate?
In terms of fashion, we know there are always some inaccuracies with costuming for period pieces. In this case, the costume designer for the film stuck closely to the fashions of the times, but took inspiration from a slightly earlier time period. 
According to director Joe Wright, a few liberties were taken with the dresses in the film, specifically:
"Although the novel was published in 1813, Jane Austen wrote her first draft of "Pride and Prejudice", then called "First Impressions", around 1797. So we used the fashions of the earlier period, where the waist on dresses was lower and more flattering. When Caroline Bingley appears, she would obviously be wearing the latest creation. But Mrs. Bennet's dresses are earlier than 1797, and Lady Catherine's are even earlier, because those two would have best clothes from previous years in their wardrobe."
Did they wear corsets in Pride and Prejudice?
Yes, they did wear corsets in Pride and Prejudice. However, they were more comfortable for the actors than those made for films set in earlier time periods.
In an interview with Indie London, star Kiera Knightley explained, 
"These corsets were fine. For me what was really important was that you got a sense that these girls could really run around in a field, walk for miles, do anything they wanted in their clothes. The corsets in Pride & Prejudice only came down so far, whereas the corsets for something like Pirates of the Caribbean are right the way down, which means your stomach is pulled in and you really can't breathe. With these it was like not wearing a corset at all. It was fantastic. So a very easy corset experience for me."
What did you think of our outfits inspired by Pride and Prejudice fashion?
From the earthy tones to the dusty pastel shades, Pride and Prejudice is the perfect inspiration for the back to school season. I hope you enjoyed this guide to Pride and Prejudice fashion, and that you feel inspired to add these looks to your daily wardrobe.
Be sure to let me know what you think by leaving a comment down below!
If you enjoy reading this posts, you might want to consider the related posts below: