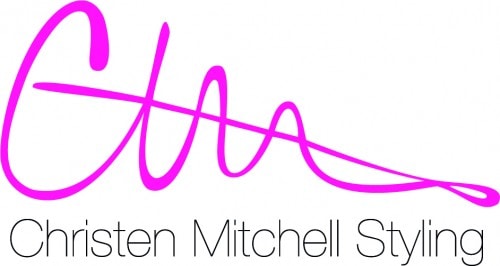 Want to work in the fashion industry but don't want to design or model? There are tons of other careers that allow fashion-infatuated individuals nurture a love for couture. Thanks in part to The Rachel Zoe Project, the role of stylist is one of these coveted positions!
Curious about a career in styling or wondering if you've got what it takes to be the next Rachel Zoe? You're in luck! College Fashion got the exclusive scoop on the inside world of fashion styling from Boston stylist Christen Mitchell. From getting into the business to wardrobe essentials, Christen tells all! Check out our interview with her below!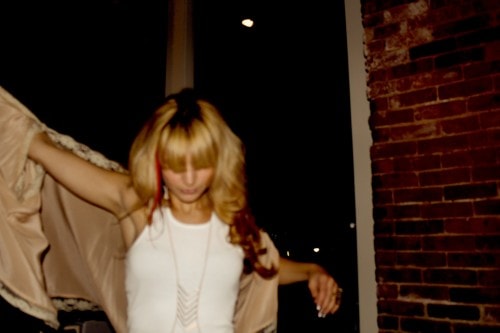 Author's Note: Let me just say this: Christen has always been naturally stylish. We went to the same school growing up, and I distinctly remember her wearing an outfit that featured jeweled, visible bra straps on "casual day." She was in 8th grade and I was in 5th. Soon after, our school implemented a strict no-visible-bra-strap policy.
College Fashion (CF): What did you go to school for? How did you get your start in styling?
Christen Mitchell (CM): I went to school for Studio Art. I was a large scale sculpture and installation artist – god, that seems like a million years ago! From there I went into Advertising as an Assistant Account Manager which was horrible. I hated sitting in a cube. I knew I wanted to do fashion so I worked under another stylist in Seattle for a bit and then decided to come back here and work for myself.
CF: What does being a stylist entail? Walk us through a typical day in the fabulous life of Christen Mitchell!
CM: That is the best part about being a stylist – there is no typical day. One day I am on set for a video or photoshoot, another I could be working in someone's closet putting together new outfits for them, and then there are super boring office days where I just need to sit down and answer my emails and catch up on industry news.
CF: What advice would you give college students looking to get involved in styling?
CM: Live and breath the industry. Always read the websites, blogs and newspapers on a regular basis. If you're in a town where you can assist a stylist and offer your services, do it – there is so much to learn. I know in many towns, there isn't anyone to help – in that case, working retail can be the best way to learn about what looks best on someone's body and how to work with a client. And lastly, constantly be developing your own personal style. As a stylist, you really want to have fun with fashion and really believe in what you are wearing.
CF: What's the best part of being a stylist?
CM: The best part of being a stylist is the fact that it pushes me to explore my own style. Fashion is my artistic expression. I am always representing my own brand and when people see me, I want them to be intrigued. I love when people ask me questions about what I am wearing – it's an instant ice breaker!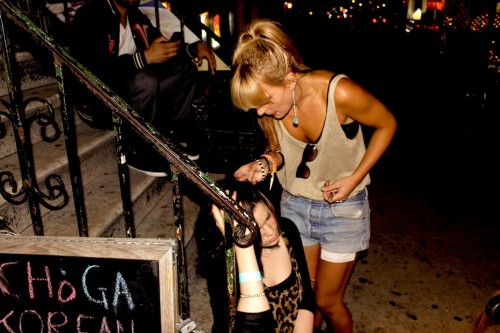 CF: What are your favorite trends for spring/summer 2011?
CM: There are always so many macro and micro trends in every season, but if I have to just pick a few trends, it would be the following:
I love color. Especially after a long winter, I love walking down the streets and seeing those pops of color. I think color blocking can be so fun, and I have a few pairs of colored jeans that I absolutely adore wearing – they always take an outfit to the next level.
I have always loved maxi everything. I love the boho vibe so maxi skirts and dresses are always something that I've felt comfortable in and I think a maxi dress can be an easy way to dress up and feel trendy. A maxi skirt can be a little trickier because it matters what you wear on top and how the proportions are working together. But in general, the maxi silhouette is hands down one of my favorite things.
Like I said above, the boho and '70s trends can kind of go hand in hand. Tons of things are encapsulated in the '70s boho trend but for spring, I love wide leg pants, oversized tops, peek-a-boo layers, and huge fun statement jewelry and accessories. There are so many amazing sunglasses out right now as well.
I also love flare jeans. I have to say, it was such a weird switch from my skinnies, however when I do something, I do it to the max, so my flare jeans are FLARES! Now I am obsessed with them. I have a few pairs of the largest flares I could find and with a pair of heels… oh god, I swear, my legs have never looked so long! So flattering and so fun.
CF: All of your looks are really effortless and cool. Do you have any tips for developing an eye for style or putting together interesting outfits?
CM: Follow your instincts. If you truly have a love and a passion for fashion, express that. Anyone can copy runway styles – that doesn't make you a stylist. I think being a good stylist starts with knowing your own point of view. From there, interesting outfit and effortless style will come.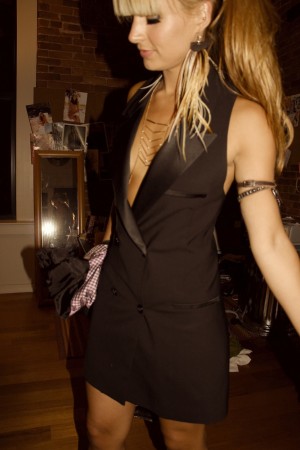 CF: Who or what influences the way you dress?
CM: My inspiration comes from everywhere: I read TONS of blogs and go through hundreds of images a day. The beauty of the web today is that people can inspire each other from across the globe – it's amazing. I know I haven't listed any particular person whose style inspires me, but that is because at any given time, it is someone different. Plus, a lot of the time I'm more inspired by the images than the people themselves.
Also, when I get dressed, lots of times I will have a certain piece of clothing or jewelry that I am really feeling that day. Then, from there, I build an outfit. I find that if I work that one thing in, I am always more excited about what I am wearing.
CF: What are five key pieces every girl should have in her closet?
CM:
A little black dress for sure. However, let it be sassy. If it's going to be black, make sure there is something else unique about it.
Nothing beats a great pair of jeans. I say you always need two pairs: One skinny for boots (nothing worse than having an "elephant knee", when too much fabric bunches up around that area) and a long pair with a flattering shape that are classic and can be worn with heels. I like dark washes as well because it is easier to dress them up and down.
A stylish winter coat. There is nothing worse than realizing you're already sick of your North Face parka a few months into winter. Get something fun (but still warm). This could be a down coat with a crazy collar or a little bit of a bubble skirt – find something unique so it feels stylish and fashionable but practical at the same time.
I am not partial to black by any means, but if I only have five things to list, then I'd have to say a really great pair of black heels has to be one of them. It amazes me when people don't have this one thing. When you're unsure of what shoe to wear, you can almost always play it safe and go with a black pump. Do a pump so it can be worn in all seasons. It should be high enough for you to feel sexy, but not too high that you risk falling.
A statement piece of jewelry that you absolutely love. If you have just one piece, you obviously can't wear it all the time, but when you do wear it, it upgrades the outfit tenfold. It's that piece that people always comment on and makes you feel fashionable from the moment you put it on.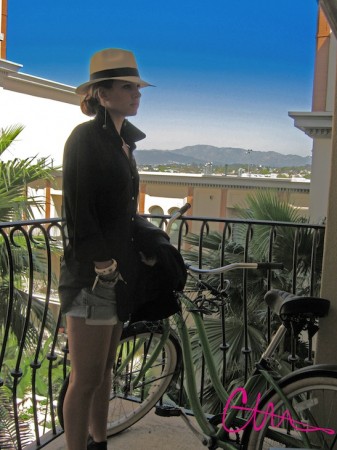 CF: Part of what makes your look so cool is your penchant for accessories! Can you talk a little bit about the "right" way to accessorize and how to build a jewelry collection?
CM: I've gotten this comment a few times, which is kind of funny to me because I never saw myself as an accessories person. But now I understand that with a fantastic necklace or bangles, you can completely change the vibe of a simple t-shirt and jeans. These pieces make your wardrobe that much more dynamic.
I am always on the prowl for jewelry. If I see it and I like it, I just go for it… even if I have no idea what I will wear it with. Something always comes along. Also, the more odd and outrageous the piece, the more I love it. I love having jewelry that confuses people or looks like a weapon. Since I love wearing things that are loud or funky, jewelry is an easy way to create that vibe.
Want more Christen?
Do you love Christen's style as much as we do? Want to learn more about her life as a stylist? Check out her official website, ChristenMitchellStyling.com, where she blogs about her daily outfits, style inspirations, and much more.
What do you think?
Tell us what you think! Would you ever consider a career in the fashion industry? What about in styling? Did you enjoy our interview with this insider? Leave us a comment and let us know what you're thinking!