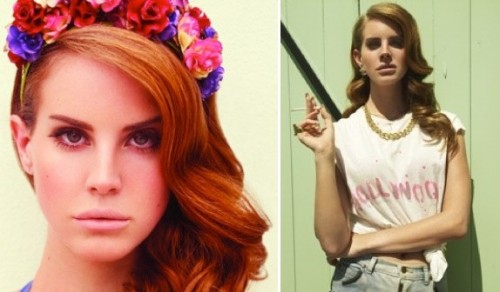 Photo Credit: ELLE
Perhaps the biggest overnight success story of the past year, controversial musician Lana Del Rey is a style icon in the making.
In case you aren't already familiar with her, Lana first rose to popularity in 2011, when her now-famous song "Video Games" hit the blogosphere. Over the past year, she's risen from blog sensation to mainstream name: thanks to everything from the January release of her album Born to Die, to a controversial performance on SNL, to the commercial successes of her singles "Video Games" and "Born to Die," Lana has spent her year in the public eye.
The singer has also caught the attention of the fashion world, thanks to her dramatic, vintage-inspired sense of style and retro-glam makeup. Even high-fashion designers have taken notice; the brand Mulberry just released a new bag named the Del Rey, after the artist herself.
Whether you're into her music or not, it's hard to deny that Lana Del Rey is a great source of fashion inspiration. From her magazine photo shoots and red carpet looks featuring runway pieces to her low-key street style, this up-and-coming style icon definitely has a certain flair to her wardrobe that you can recreate with the right pieces.
Below, I've created a series of outfits inspired by Lana Del Rey's style:
Lucky Ones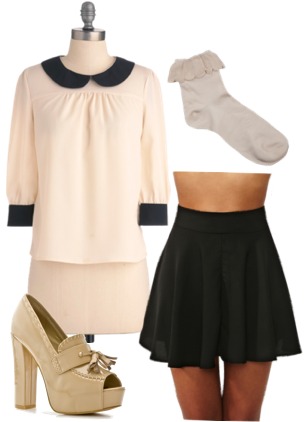 Capture Lana Del Rey's vintage charm in this look. Wear a peter pan collar top tucked into a simple black circle skirt. Ladylike oxford pumps, paired with frilly socks, help to add a feminine flair to the outfit.
Blue Jeans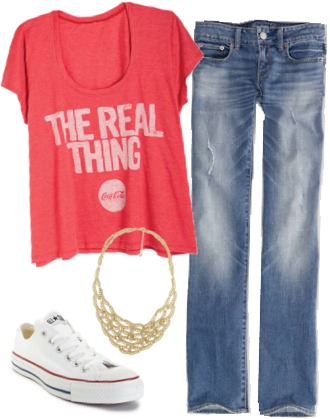 Tee, Jeans, Sneakers, Necklace
Del Rey has a very casual street style, consisting of mostly t-shirts and jeans. A graphic tee and distressed jeans are Lana staples, as are simple white Converse sneakers. For an optional accessory, wear a embellished bib necklace that adds a bit of sparkle to the look.
Lolita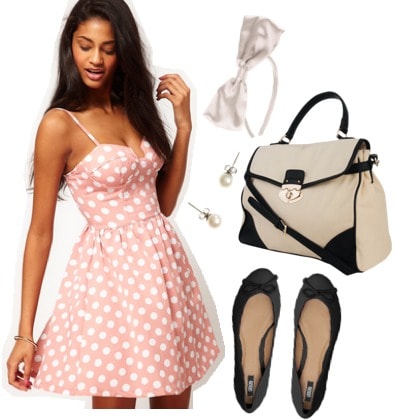 Dress, Flats, Bag, Earrings, Headband
Inspired by Lana's more girly, innocent side, wear a pale pink polka dot dress with black bow ballet flats. Add a bow headband and pearl earrings for an ultra-sweet look. For bonus points, grab a structured satchel bag in the style of Mulberry's Del Rey to complete the ensemble.
National Anthem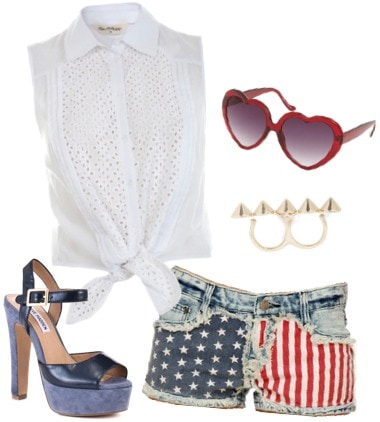 Top, Shorts, Sandals, Sunglasses, Ring
Step out in Del Rey's signature all-American aesthetic with this patriotic ensemble. Wear a tie-front sleeveless button-up shirt with American flag denim shorts. Platform sandals, a stud ring, and heart-shaped sunglasses finish off the look.
Diet Mountain Dew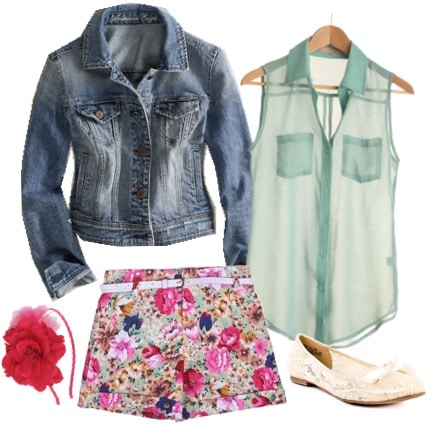 Blouse, Jacket, Shorts, Flats, Headband
Rock a vintage-inspired ensemble by tucking a sheer pastel blouse into floral high-waisted shorts. Put on a denim jacket for an edgier feel, and wear a cute pair of lace ballet flats and a flower headband to finish off the look.
Carmen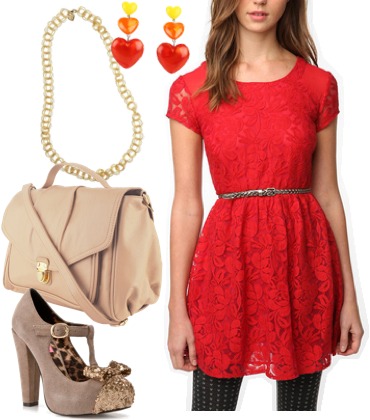 Dress, Pumps, Bag, Necklace, Earrings
This lovely look is the perfect way to channel your inner starlet. Wear a bold red lace dress with Mary-Jane pumps in a neutral tone. Grab a faux-leather satchel, a gold-tone link necklace, and a pair of dangling heart earrings to complete the outfit.
What do you think?
Do you like Lana Del Rey's music? What do you think about her style? Would you wear any of the looks above? Which one is your favorite? Would you like to see more posts like these in the future? Let me know in the comments!