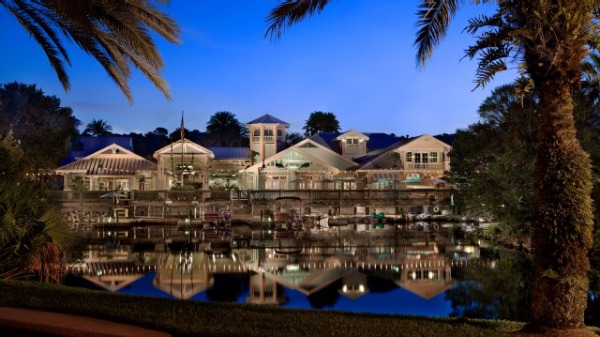 Walt Disney World captures the fun of the Florida Keys in the form of Disney's Old Key West Resort. Colorful buildings and palm trees line the resort in true Florida style with a magical twist. In the hustle and bustle of park-going and sightseeing, the Old Key West allows guests to relax thanks to its low-key feel.
(For more posts in this series, see fashion inspired by Disney's Contemporary Resort, fashion inspired by Disney's Gland Floridian Resort, fashion inspired by Disney's Polynesian Resort, and fashion inspired by Disney's Yacht Club Resort.)
Whether or not your summer plans include venturing to Disney World or the Keys, you can achieve a bright, but casual aesthetic in your summer outfits! Below, I created two looks inspired by Disney's Old Key West Resort. Scroll down to see them both:
Island Time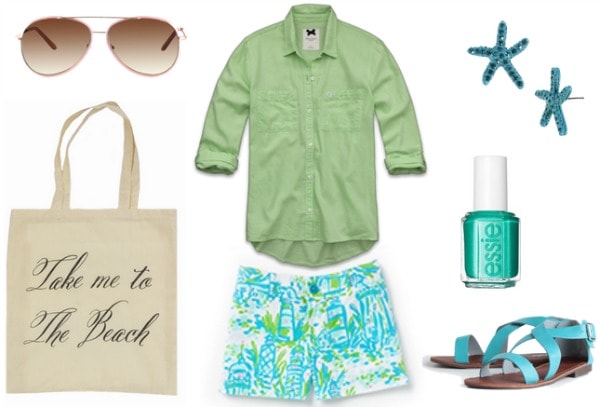 Top, Shorts, Shoes, Bag, Sunglasses, Earrings, Polish
Change your watch to island time when you wear this adorable beachy getup! Step out in a pastel green button-up paired with lighthouse printed shorts. Grab a "beach" printed tote, a pair of strappy sandals, and aviator sunglasses for a classic, yet summery vibe. Finish the look with starfish earrings and a swipe of tropical teal polish.
Key to the Kingdom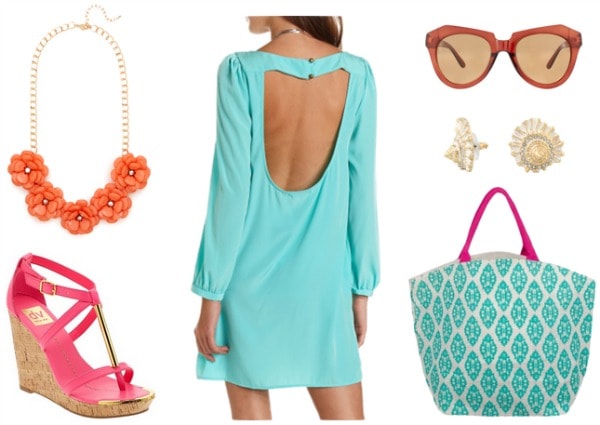 Dress, Shoes, Bag, Necklace, Earrings, Sunglasses
For a look that's a little dressier, the key (pardon the pun) is to pair a simple shift dress with brightly-colored wedges. Add some fun jewelry with a floral bib necklace and conch shell earrings. Complete the resort-ready ensemble with cat eye sunnies and printed tote bag.
What do you think?
Have you visited Disney's Old Key West Resort? Are you inspired by tropical places? Would you wear any of the outfits above? Which look is your favorite? Which Disney resort would you like for us to cover next in this series? Let me know in a comment below!