This post may contain affiliate links, which means we may receive a commission if you purchase through our links. Please
read our full disclosure here
.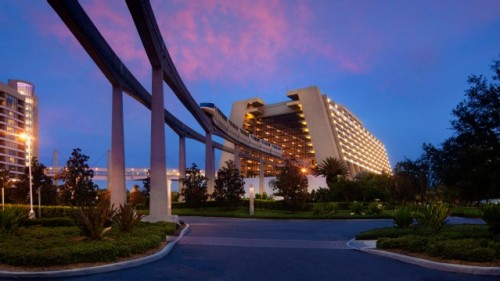 In the heart of Florida lies the "Happiest Place on Earth", Walt Disney World Resort. Though best known for its magical theme parks, Disney World also is known for their beautifully themed hotels located on the property.
One of the original Disney World hotels, Disney's Contemporary Resort offers a modern but whimsical place to stay near the Magic Kingdom. Its massive size and unique design makes a statement in its own right, and, not to mention, the Disney Monorail transportation system zips right through the hotel, making it a sight to see for park guests and visitors alike.
While it may be a bit unconventional, the Contemporary Resort is actually a unique source of fashion inspiration! Its sleek, modern feel and Art Deco-esque touches can inspire a bit of an edge in your everyday wear. Below, I've created two looks inspired by the resort and its architecture.
Sleek Style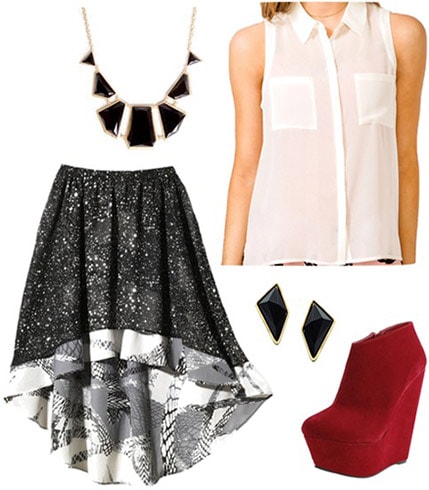 Top, Skirt, Shoes, Necklace, Earrings
This cool, slightly eclectic look combines the modern touches of the Contemporary resort with a trendy appeal. Wear a sheer blouse with a patterned skirt for a fun daytime look perfect for warm weather. Slip on a pair of awesome colored wedges for a unique pop of color, and accessorize with edgy statement jewelry pieces to complete the ensemble.
Modern A La Mode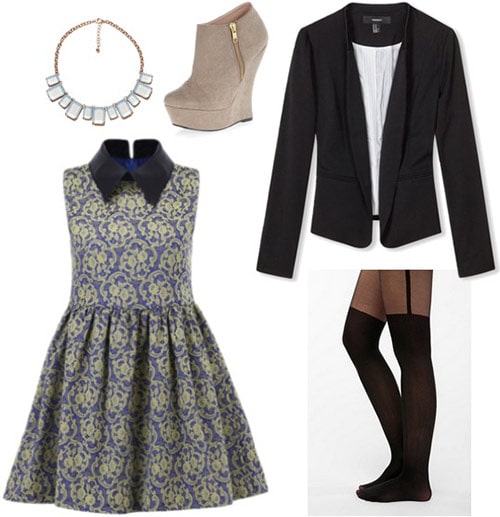 Dress, Jacket, Shoes, Tights, Necklace
The Contemporary is known for its blend of modern and classic designs. Steal its charm with a printed fit and flare collared dress with a pair of tights. Wear under a sleek fitted jacket and with a pair of suede ankle booties for a bit of an edge. A bold statement necklace adds a luxe finishing touch to this whimsical but trendy outfit.
What do you think?
Are you inspired by architectural and interior designs? Do you like the modern look of The Contemporary Resort? Would you wear any of the looks above? Which one is your favorite? Would you like to see posts similar to this one in the future? Let me know in a comment below!