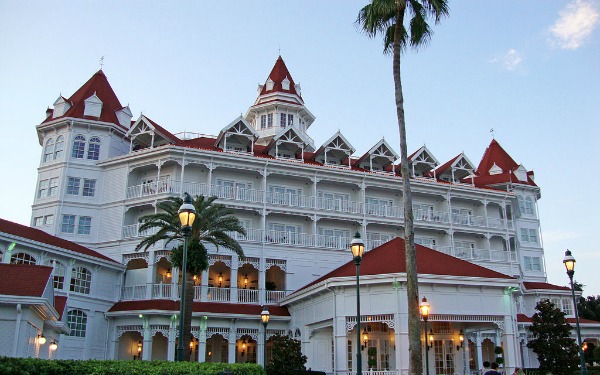 Photo via Wikimedia Commons
As a frequent guest at Walt Disney World, I've had the opportunity to visit almost all of the resorts on property if not just to sightsee. Of all the hotels, my favorite is by far the Grand Floridian Resort. Offering views of the Magic Kingdom and Seven Seas Lagoon, this Victorian-style resort has a vintage charm alongside luxurious accommodations. If you get a chance to visit on your next trip to see the mouse, I highly recommend stopping by just to see the lobby!
Continuing with our series of Disney-inspired fashion posts, this week I was inspired by Disney's Grand Floridian. (If you're more of a modern girl, check out our past post on Disney's Contemporary Resort!) Even if you're not planning a vacation to WDW, you can still be inspired by their resorts with a few key pieces.
Below, I've created two outfits inspired by Disney's Grand Floridian Resort. Scroll down to see both of them!
Vintage Charm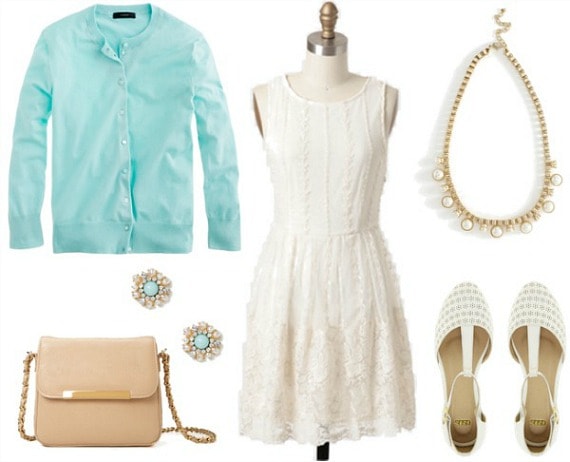 Dress, Cardigan, Shoes, Bag, Necklace, Earrings
Capture a vintage charm in this look inspired by the Grand Floridian. Wear a pretty lace dress under a mint-colored cardigan for a sweet aesthetic. Pair with t-strap flats and a crossbody bag. Complete the ensemble with a pearl-accented necklace and snowflake stud earrings.
Sophisticated Elegance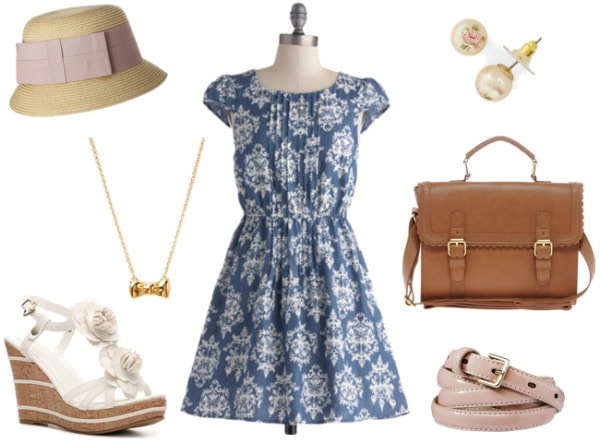 Dress, Shoes, Bag, Hat, Belt, Necklace, Earrings
Stroll back in time with this sophisticated but sweet outfit. Pair a printed chambray dress with wedges for a perfect summertime feel. Grab a satchel bag to store the essentials, and belt the dress for a fun twist. A cloche hat adds a vintage appeal, while a bow necklace and pearl stud earrings create a feminine aesthetic to finish the look.
What do you think?
Have you visited Disney's Grand Floridian? Are you inspired by Walt Disney World? Would you wear any of the looks above? Which outfit is your favorite? Would you like to see more posts like these in the future? Let me know in a comment below!