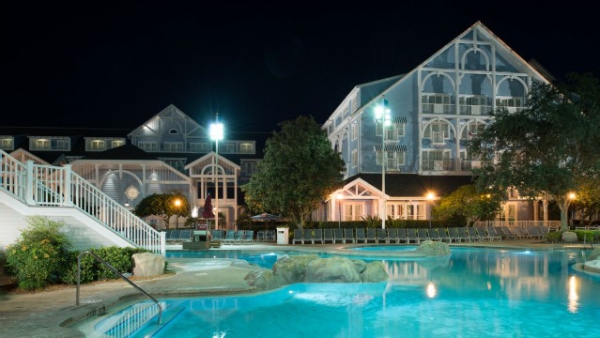 Today we're continuing our Disney resorts-inspired fashion series with another beach-themed resort perfect for summer.
The next-door neighbor of Disney's Yacht Club Resort, the Beach Club Resort carries a similar New England charm with a more relaxed vibe. A nautical flair is evident throughout the entire resort and has views of Crescent Lake and of the BoardWalk, making it a unique place within Walt Disney World.
(For more posts in this series, see fashion inspired by Disney's Contemporary Resort, fashion inspired by Disney's Gland Floridian Resort, fashion inspired by Disney's Polynesian Resort, fashion inspired by Disney's Yacht Club Resort, and fashion inspired by Disney's Old Key West Resort.)
Summer's not quite over yet, so savor the last few moments with an outfit (or two!) inspired by Disney's Beach Club Resort. While you may not be on the shores of Cape Cod, er, Crescent Lake, you can rest assured that this nautical style will be a hit when you arrive back at campus this fall:
Life's A Beach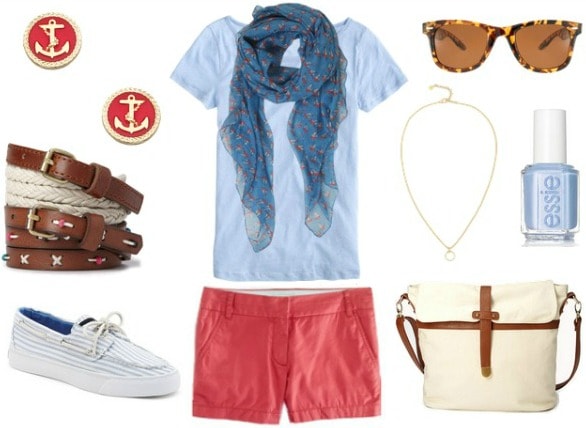 Top, Shorts, Shoes, Bag, Belt, Scarf, Necklace, Earrings, Sunglasses, Nail Polish
Rock the boat in a pastel blue tee with a pair of Nantucket red shorts. Slip on seersucker boat shoes, grab a canvas crossbody, and wear a braided rope belt for an extra hint of nautical flair. A sailboat-printed scarf layered over a nautical charm necklace adds the perfect seaside appeal, while anchor earrings and French blue polish complement the beachy getup. Complete this charming yet casual look with a pair of tortoiseshell wayfarers before heading out to the sea!
Seashells by the Shore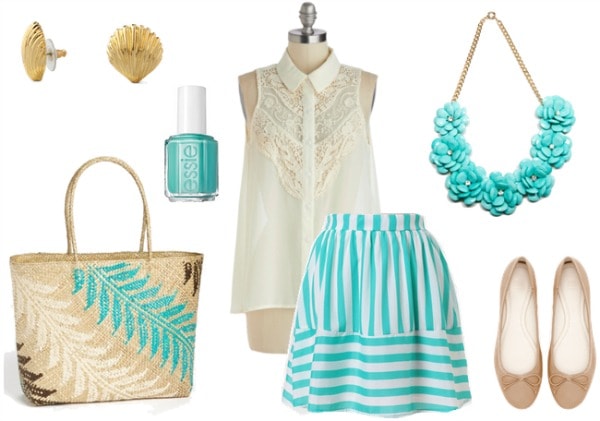 Top, Skirt, Flats, Bag, Necklace, Earrings, Nail Polish
Wear a feminine and flirty shore-side outfit when you step out in this ensemble! Wear a girly lace top tucked into a striped skirt. Ballet flats keep things simple and comfy, while a straw tote is perfect to hold the essentials. Complete the look with a floral statement necklace, seashell earrings, and a swipe of aqua polish.
What do you think?
Are you inspired by nautical styles? Would you wear any of the looks above? Which outfit is your favorite? Would you like to see more posts like these in the future? Let me know in a comment below!