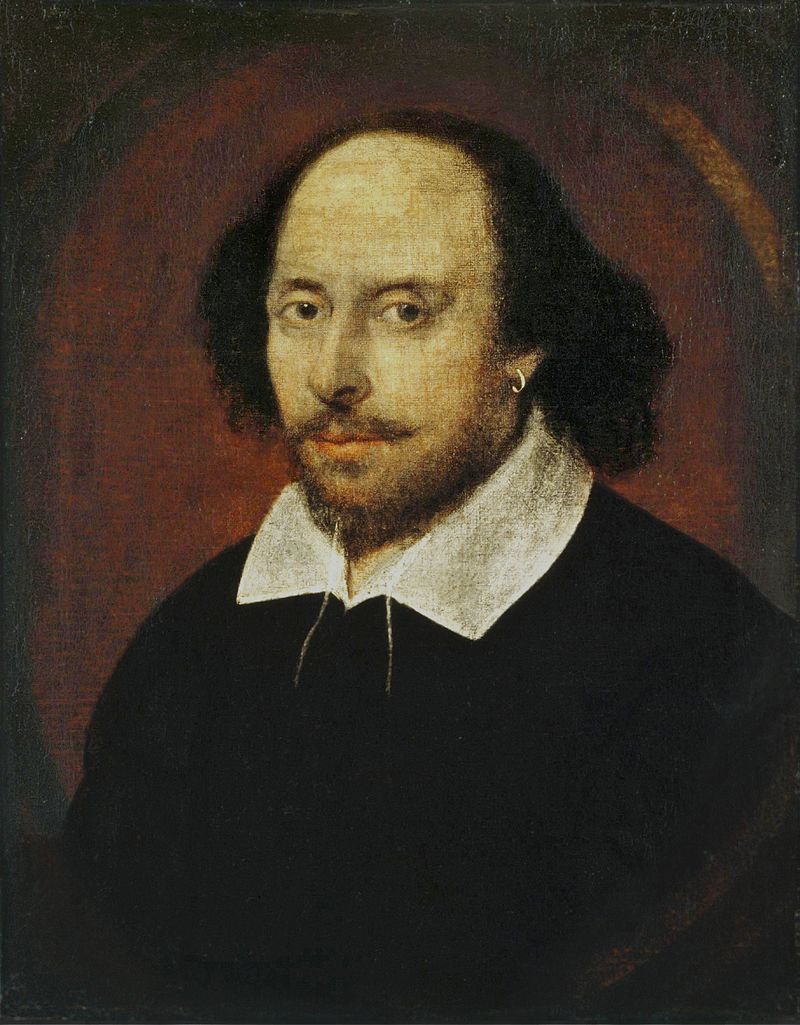 Okay, so William Shakespeare is less an author and more the most famous English playwright and poet of all time. But I still think it's only appropriate to honor Shakespeare with his very own Author-Inspired fashion post.
Shakespeare has not only given the world some of the most popular sonnets and dramas of literary history, but he's also influenced popular culture beyond belief, with his plays being adapted into several spin off books, tv shows, and movie adaptations, each with its own twist on the Bard. (One of my personal favorites is She's the Man.)
Shakespeare is no newbie here at College Fashion: We've covered some of his tragedies for fashion inspiration, namely the "Scottish play" and Hamlet. We've even been inspired by a spin off musical with Shakespeare as a swashbuckling antihero. In short, we heart him.
Today we'll be looking at William Shakespeare's life and rest of his extensive body of work for some great fashion inspiration.
All that Glistens is not Gold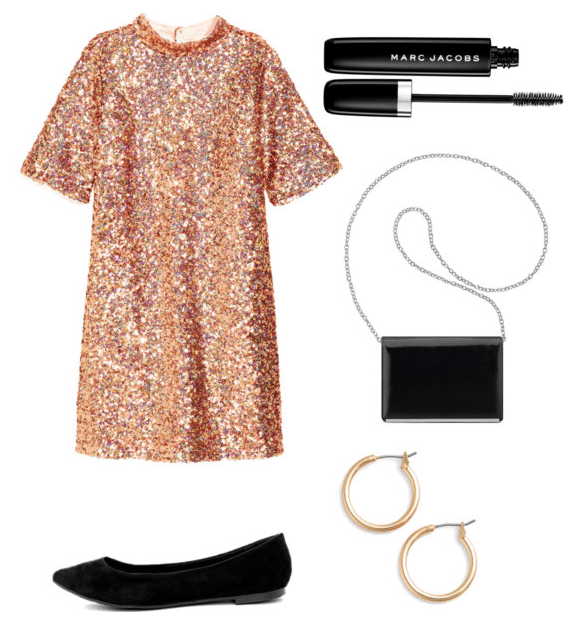 Products: Dress – H&M, Shoes – Lulu's, Mascara – Marc Jacobs, Clutch – Nine West, Earrings – Nordstrom
The drama of Shakespeare can reach the heights of glamour and the lows of despair. There are witches and peasants and royalty in the dramas and comedies of Shakespeare, and everyone can enjoy and relate to his work as it explores universal themes of death, love, and revenge.
Shakespeare has brought us many well known quotes. "All that glistens is not gold" is one of his most popular. This golden glittery dress (which we also featured in another outfit last week) is perfect for any formal event this season, or for just a night on the town. These black ballet flats, hoop earrings, and clutch are perfect for mixing and matching with any outfit. Finally, this mascara is perfect for any occasion.
Feminine Mystique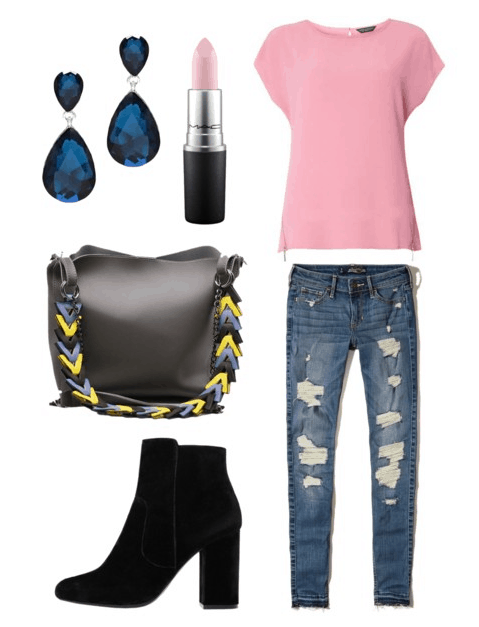 Products: Earrings – Amazon, Lipstick – MAC, Purse – Ms. Little's Bag, Shoes – Mango, Tee – Dorothy Perkins, Jeans – Hollister
Scholars have dissected Shakespeare's works for centuries now, particularly his sonnets, as they are more vague and condensed than his plays. There are two typical figures in Shakespearean sonnets: the young, golden lover and the dark, mysterious lady.
For a look that combines the mystique of a woman "with eyes nothing like the sun" and the glory of "thy eternal summer," mix a pink shirt and casual ripped jeans with glamorous ankle booties and costume earrings. Finish the look with a pink lip and a fun handbag to show off your own personal touch.
Opening Night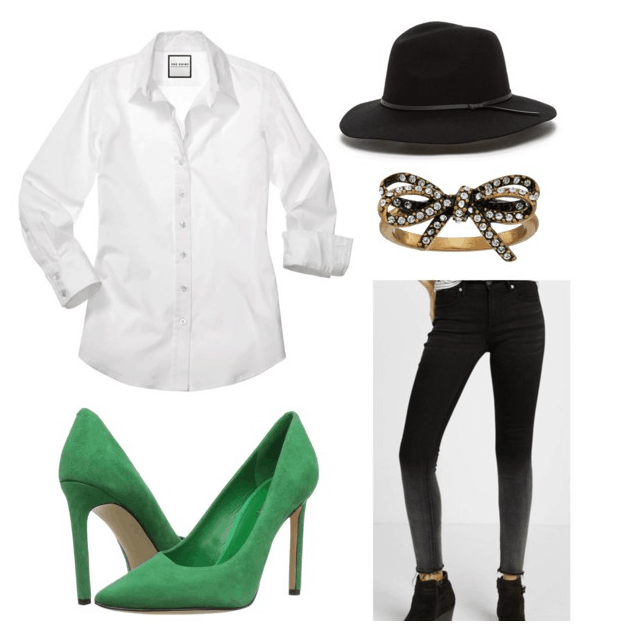 Products: Shirt – SimplySoles, Heels – Zappos, Hat – GoJane, Ring – Zappos, Pants – Express
You've done it! The opening night of your play is here and you need a stellar outfit that will make it easy to take your final bow and blow them all away. This look is for the girl that wants something low-maintenance yet dramatic.
A white button-up is something every girl should own, as are black jeans, like these with a fun fade out detail. A fedora brings the drama and this ring adds a feminine touch. For a pop of color, pull our a statement shoe in a bright green.
Final Thoughts
William Shakespeare is an author that has stood the test of time. Though his work is 400 years old, we are not even close to being tired of the plots and poetry of the Bard. Whether it's for a new movie or a new outfit, look to Shakespeare for inspiration and you probably won't go wrong.
So what did you think? What's your favorite Shakespeare play? Do you have a favorite sonnet? Which look did you like best? What author do you want to see next? Let us know in the comments below!