From the costumes to the set, from the words of the script to the movements of the actors, everything on stage tells a story. Stage-Inspired Fashion adds a little drama to everyday style.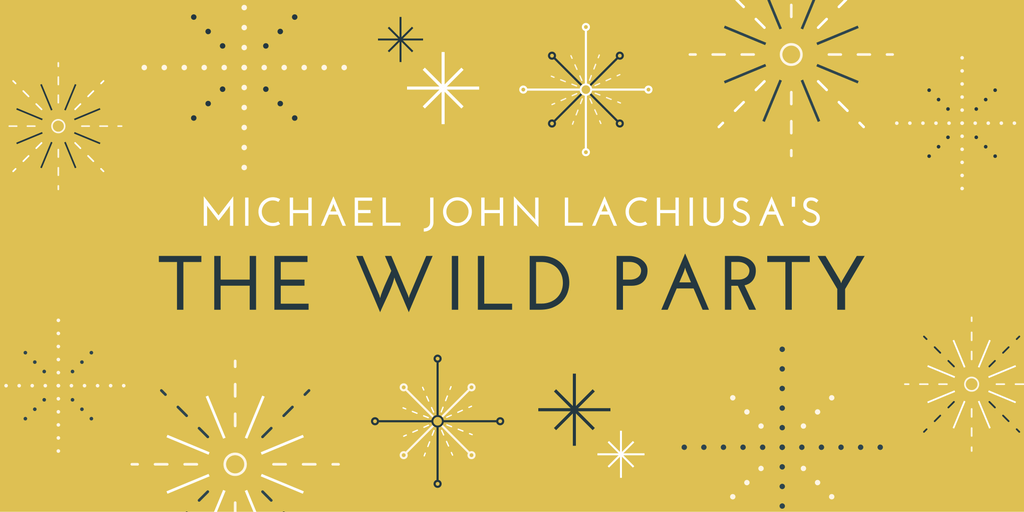 The 1920s are making a pop-culture comeback!
Behind the Scenes
Weirdly enough, two musicals called The Wild Party, based on Joseph Moncure March's narrative poem of the same name, opened in New York during the 1999-2000 season. One, with music and lyrics by Andrew Lippa, ran off-Broadway, and the other, with music and lyrics by Michael John LaChiusa, ran on Broadway.
Both Wild Parties are about showgirl Queenie, her violent vaudeville actor boyfriend Burrs, and the wild party they throw to try to save their failing relationship. Lippa's version focuses on the love triangle between Queenie, Burrs, and the mysterious Mr. Black, while LaChiusa's version is more of an ensemble piece in which all of Queenie and Burrs' strange friends have their time in the spotlight.
I really love some of the songs in Lippa's version (especially "An Old-Fashioned Love Story" and "What is it About Her?"), but today, we're looking at LaChiusa's Wild Party. It uses the musical styles of the 1920s for an authentic feel, and it doesn't shy away from the darkness of the story. I've created three flashy (but hopefully wearable) outfits based on three of the characters. Keep reading to see them all!
Queenie
People like us gotta jazz till we drop,
'Cause people like us, we don't know when to stop!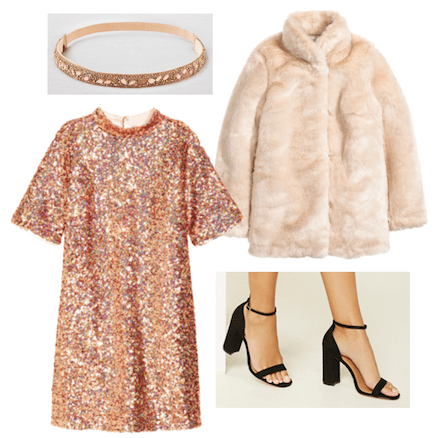 Products: Dress, Coat, Heels, Headband
Queenie is the life of the party. Get everyone's attention with a low-backed sequined shift dress and a luxurious faux fur coat. Accessorize with a matching gold headband that represents Queenie's crown. To balance the outfit out, keep the shoes simple with black ankle-strap heels.
Kate
Love ain't nothin' but a whole lot of nothin'.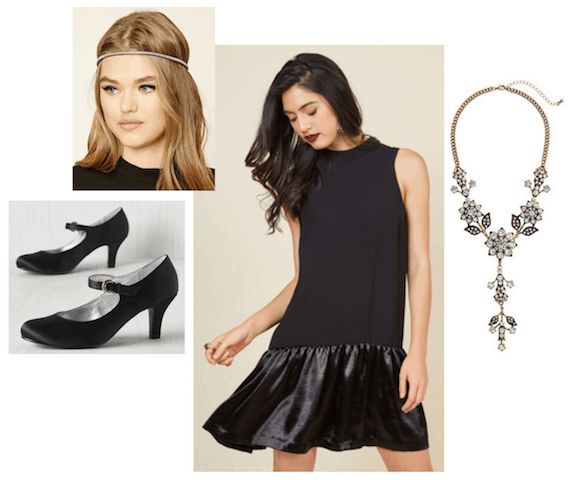 Products: Dress, Heels, Necklace, Headband
Kate is Queenie's best friend and rival. Her look mirrors Queenie's in a darker color, to reflect her more cynical outlook on life and love. To dress like Kate for your next fancy event, put on a black drop-waist dress, satiny kitten heels, and a rhinestone-studded headband. For the finishing touch, add a little more sparkle with a floral necklace.
Nadine
There's nothing wrong with Poughkeepsie
That living in Manhattan couldn't fix!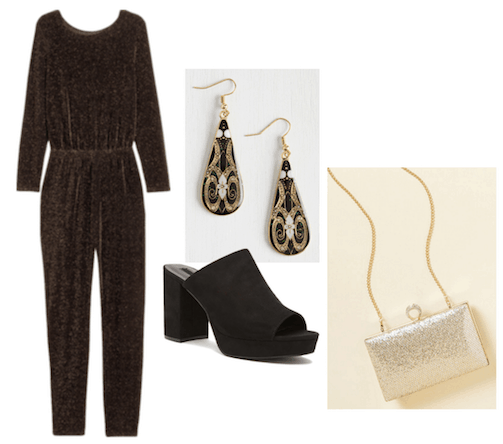 Products: Jumpsuit, Heels, Earrings, Clutch
Nadine, the youngest one there, is so excited to see the lights of Broadway. For a look inspired by Nadine, go a little more modern with a sparkly jumpsuit that represents the lights and buzz of New York. Put on black platform heels, a gold sequined clutch, and art deco earrings for a touch of the '20s.
Epilogue
If you feel like you don't have any good ideas lately, just look at both versions of The Wild Party. They use the exact same subject matter to produce two very different shows–both of which have been successful.
Your Thoughts?
Do you like one Wild Party better than the other? What's your favorite thing set in the 1920s? Are there any plays or musicals you would love to see covered in this column? Let us know what you think in the comments below!