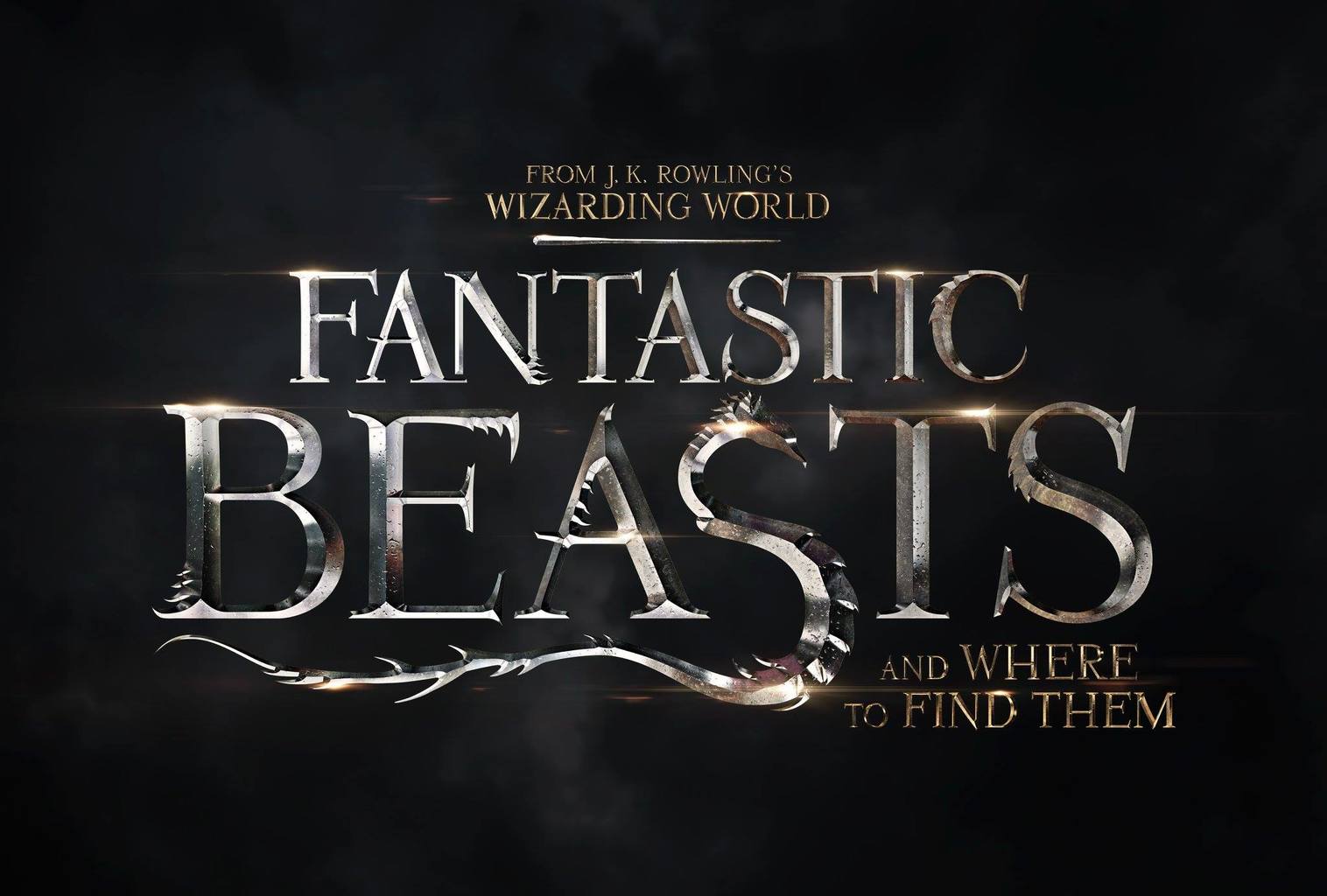 It feels like a lifetime ago that we were sitting in theaters eagerly awaiting the final installment of the Harry Potter movies; while Fantastic Beasts and Where To Find Them takes place seventy years earlier, slipping back into the world of magic feels as comforting as a piping hot mug of butterbeer.
If you haven't seen it yet, I'd recommend seeing it in IMAX, since getting a clear view of the rich backdrops and incredible creatures is well worth the ticket price! (Oh, and the plot and characters are pretty great, too.)
There are mild spoilers in this post!
Know Your Geek: About Fantastic Beasts and Where To Find Them
You may recall that Fantastic Beasts and Where To Find Them is one of Harry's required textbooks at Hogwarts. This film follows the life of the author, celebrated magizoologist Newt Scamander. (Also Luna Lovegood's grandfather-in-law!)
The year is 1926 and the Roaring Twenties and Jazz Age are in full swing (despite Prohibition in America). Across the ocean in Europe, though, the threat of the dark wizard Grindelwald casts a shadow over the wizarding world.
When Newt travels from London to New York to acquire a rare magical creature, he unwittingly stumbles upon a sinister plot.
Along the way, he befriends a totally flummoxed Muggle (aka No-Maj), gets entangled with MACUSA (the Magical Congress of the USA), and of course, shows us lots and lots of truly fantastic beasts!
Outfits Inspired by Fantastic Beasts
Whether you're a witch or No-maj, you can cast your own magic spell with one of these outfits inspired by the movie!
Newt Scamander
Newt Scamander, played by Eddie Redmayne, is an eccentric magizoologist who generally prefers the company of animals over humans. At Hogwarts, he was in Hufflepuff house and later worked for the Ministry. Now, he devotes his time to discovering and researching magical species around the world.
Luckily for us, capturing Newt's signature look is much easier than capturing an Erumpent or Demiguise! First, pay homage to the most loyal of houses with a golden blouse and black jeans. Next, add a peacock-colored coat similar to Newt's. For accessories, stick to a sturdy pair of boots and a classic briefcase. (Can't guarantee that this one is magical, though.) As a final touch, add a newt-shaped ear cuff: you can't claim to be inspired by Scamander without one wee beastie!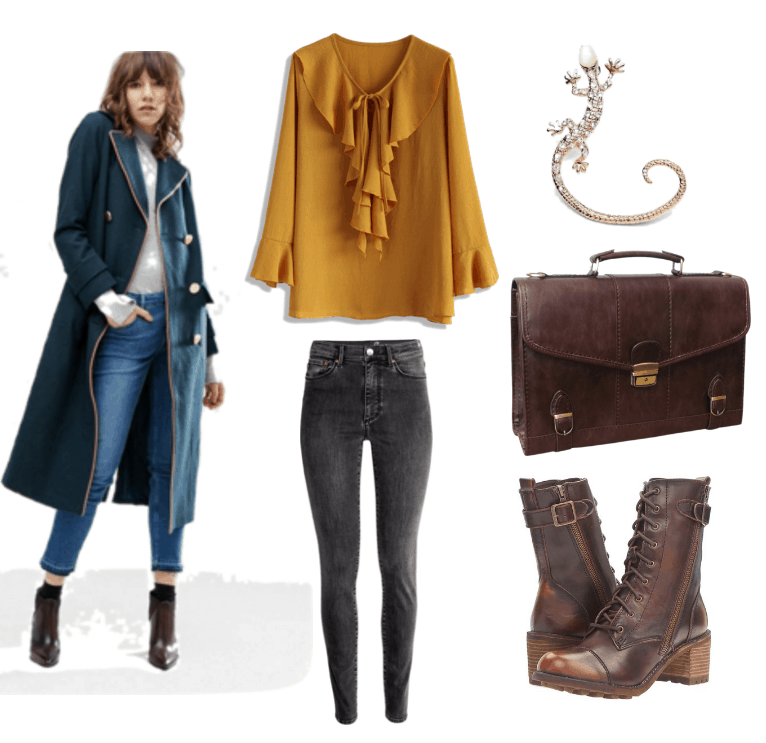 Products: Coat, Blouse, Jeans, Boots, Briefcase, Ear Cuff 
Tina Goldstein
Tina Goldstein, played by Katherine Waterston, is a ex-Auror who's been demoted to being a lowly clerk in the Wand Permit office of MACUSA. The job is well below her intelligence and ambition, and she'll do whatever it takes to get her old position back.
Tina's wardrobe matches her no-nonsense personality; she typically goes for sensible garments in gray, black, or navy. For a practical, put together outfit reminiscent of Tina's, pair a white button-down with a pair of black trousers. A dusty blue cocoon coat, warm woolen cardigan, and sensible black Chelsea boots round out the look. As a final touch, add a dapper cloche hat and a locket similar to the one that Tina wears.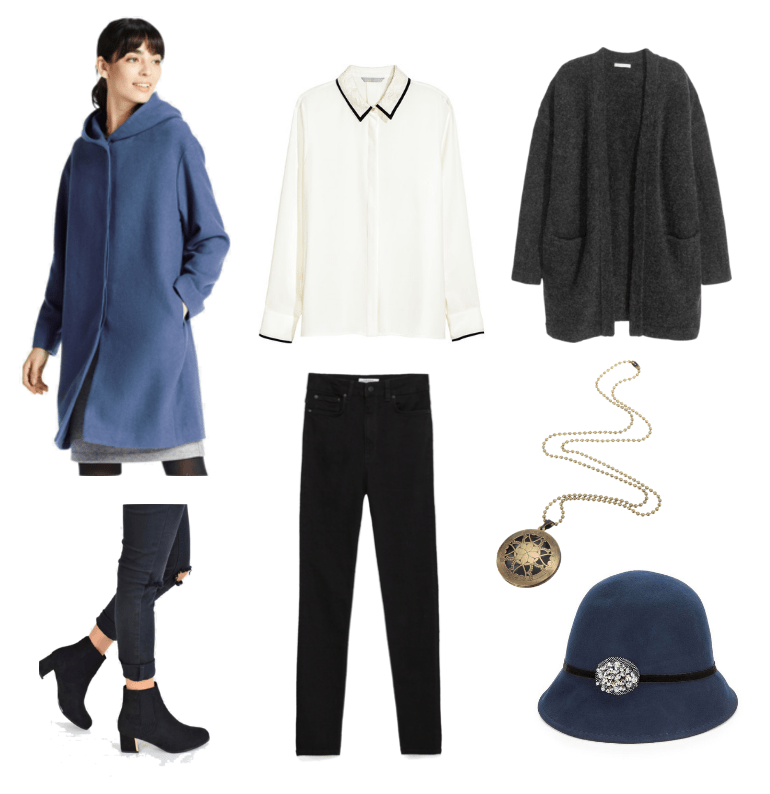 Products: Coat, Top, Cardigan, Trousers, Boots, Hat, Locket
Queenie Goldstein
Queenie Goldstein, played by Alison Sudol (aka A Fine Frenzy! I couldn't figure out why she looked so familiar until I went home and Googled) is Tina's younger sister. As an accomplished Legilimens, or mind reader, she is extremely empathetic.
With her wavy bob and penchant for satin and velvet, Queenie is quite the 1920s bombshell! For a fun look inspired by Queenie, spring for a velvet slip dress and vintage-style pumps. A satin motorcycle jacket modernizes the look and adds some edge, while book-shaped earrings allude to Queenie's unique ability. Top it all off with a glamorous pink coat. (On behalf of all pink-loving Harry Potter fans, thank you, Queenie, for redeeming this color! No longer will this rosy hue be the sole terrain of the odious Dolores Umbridge!)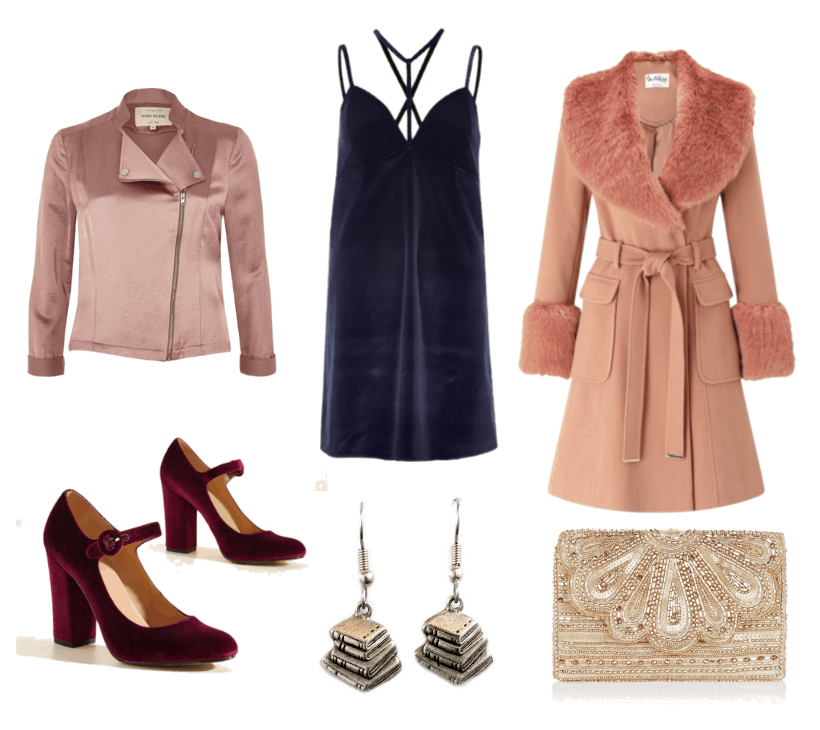 Products: Coat, Jacket, Dress, Heels, Clutch, Earrings 
Seraphina Picquery
Seraphina Picquery, played by Carmen Ejogo, is the formidable President of MACUSA. While she is quite the force to be reckoned with, she's also a charismatic and fair leader.
While I loved President Picquery in her pinstripe powersuit, this particular outfit is inspired by the breathtaking ensemble she wore for the International Confederation of Wizards meeting. Start with a bell-sleeved navy and gold dress, then add stockings and T-strap pumps. A beaded bag and glitzy turban add to the wow factor, while an amethyst ring pays homage to Seraphina's wand, which has a purple gemstone handle.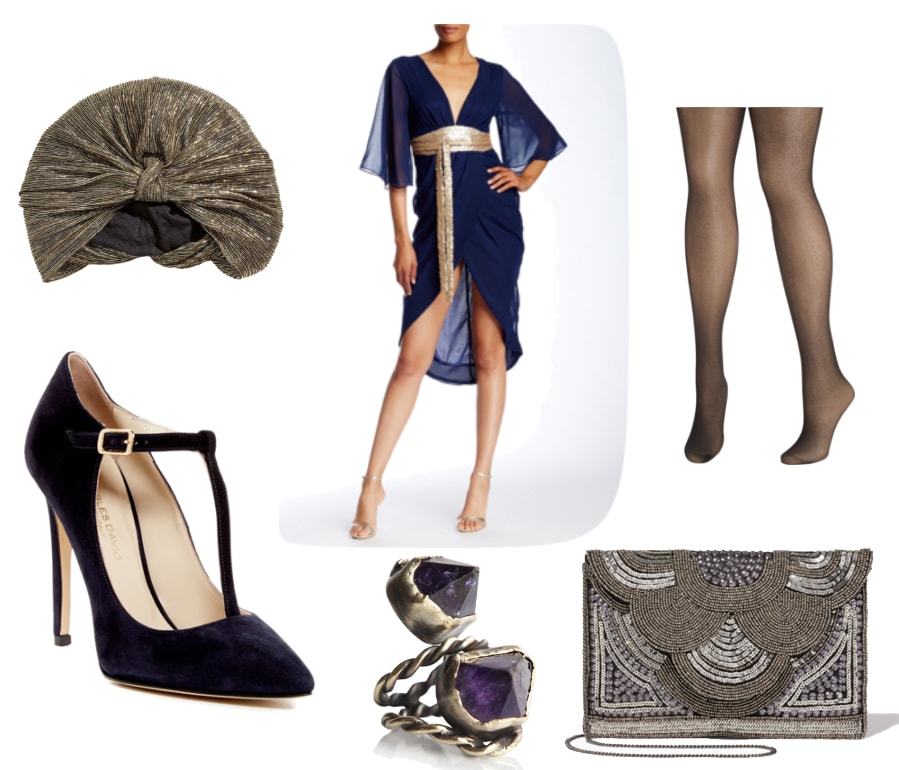 Products: Dress, Shoes, Tights, Ring, Bag, Turban 
What did you think?
Would you wear these outfits? Were you as excited as I was to return to the world of Harry Potter? I know I can hardly wait for the next installment!