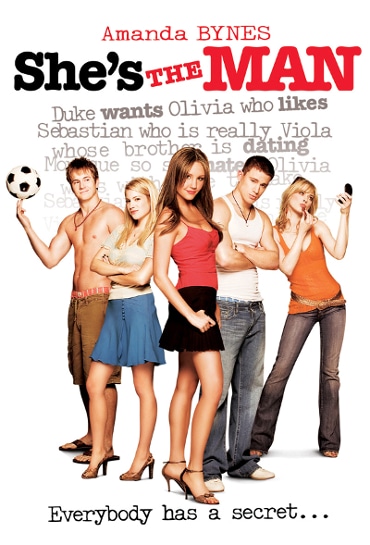 If you were an Amanda Bynes fan while growing up, chances are you saw the hilarious chick flick She's the Man.
Inspired by Shakespeare's Twelfth Night, the film revolves around Viola, a teenage girl who is passionate about soccer. After being rejected to play on the boy's soccer team at her school, Viola disguises herself to join the boy's soccer team at a rival boarding school. Her twin brother, Sebastian, has secretly jetted off to London with his band, so Viola decides to pose as him and take his place at school.
This post will feature four looks worn by Viola (Amanda Bynes) in the movie. Scroll down to see the inspired outfits!
"Sebastian" Johnson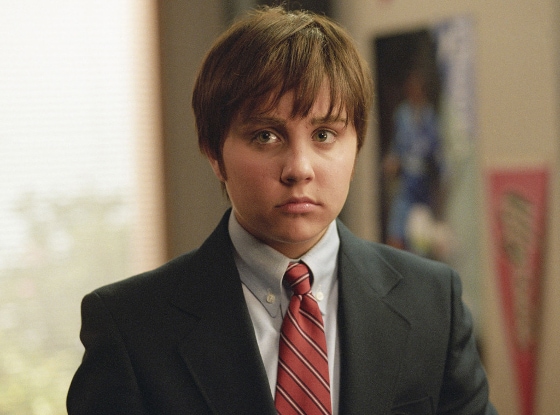 A large part of the movie takes place at Cornwall High School, so "Sebastian", or Viola, was often seen in a standard male school uniform, pretending to be her brother. Even though school uniforms aren't seen on college campuses, you can still take inspiration from Viola's getup to create a sophisticated, menswear-inspired look.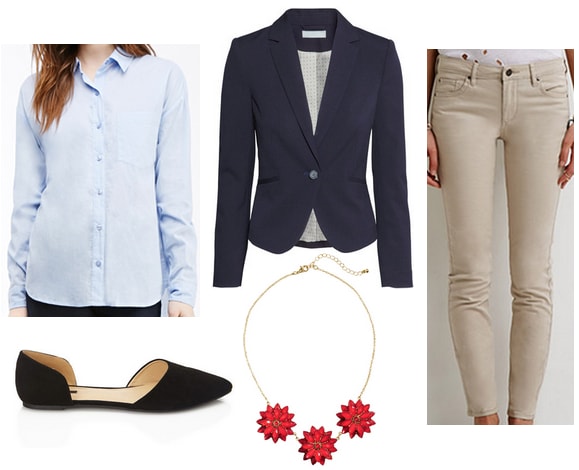 Shirt, Flats, Blazer, Necklace, Pants
For this "Sebastian"-inspired outfit, start with a white or blue button-down. Add a navy blazer and neutral-colored pants for a polished vibe. Replace the original tie with a stylish red statement necklace, then finish the look with a pair of black, pointy-toe flats.
Junior League Carnival
One of the many hurdles Viola had to go through was being both Viola and "Sebastian" at the Junior League Carnival. She had to switch between being herself and "Sebastian" multiple times, and that involved finding outlandish places and ways to change clothes.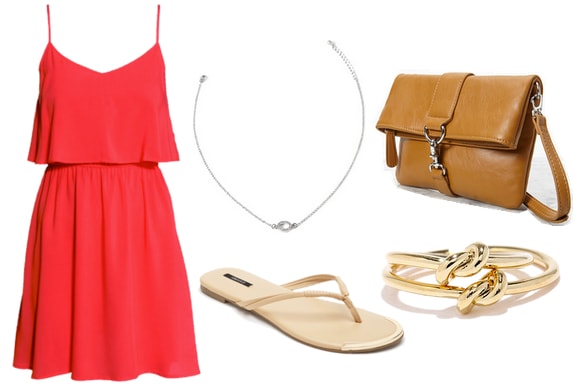 Dress, Sandals, Necklace, Rings, Bag
When Viola was being herself at the carnival, she wore a no-frills red dress. To get her look, wear a bright red sundress with tan sandals. Viola didn't accessorize much (probably to make it easier to transform into "Sebastian"), but some sleek, mixed metal jewelry will dress up the outfit a bit. For the finishing touch, carry your belongings in a practical crossbody bag.
Junior League Luncheon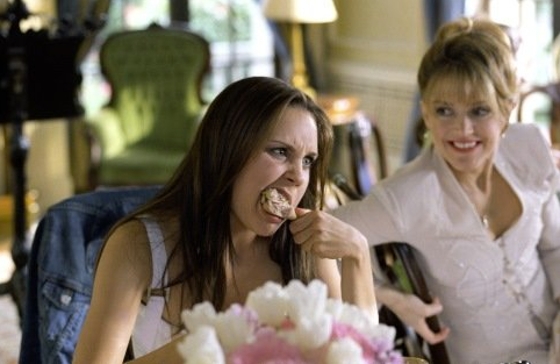 This next outfit is inspired by the look Viola wore to the Junior League luncheon. When compared to the other girls at the luncheon, Viola's getup (and behavior) was less ladylike. However, we think her outfit was super-cute!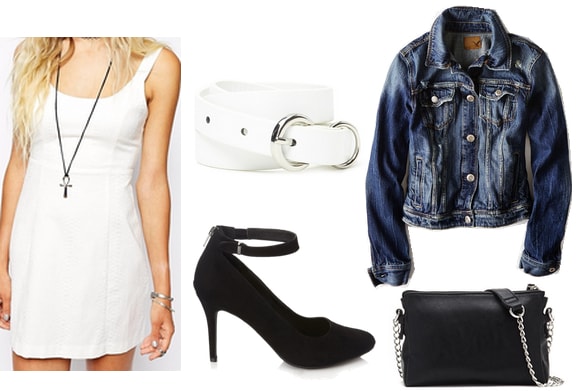 Dress, Belt, Heels, Jacket, Bag
Start with a basic white dress. To mimic the buckle detailing on Viola's dress, wear a white belt around your waist. She paired her dress with a denim jacket and ankle-strap heels, so add both pieces to the ensemble. Add any jewelry you'd like, then complete the look with a black crossbody bag.
Debutante Ball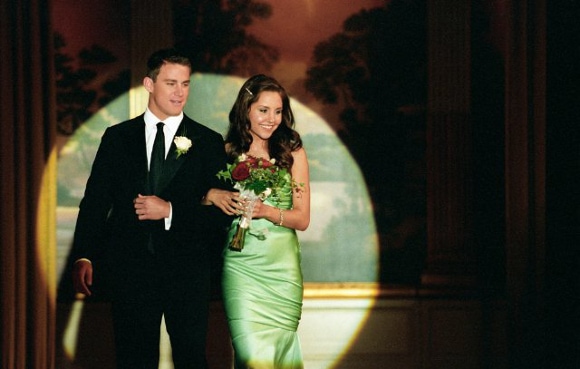 This last look is inspired by the outfit Viola wore at the debutante ball with her crush, Duke. Viola wore a gorgeous green gown that stood out from the other debutantes' dresses. While a long satin dress may not be reasonable for everyday wear, the inspired outfit below is perfect for those who want a dressy look with a unique pop of color.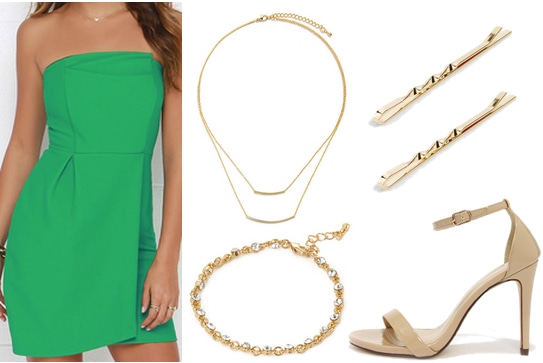 Dress, Necklace, Bracelet, Hair Pins, Heels
The statement piece in this ensemble is the dress, so start the outfit with a green strapless dress. Use some gold hair pins to pin your hair away from your face. Neutral heels won't distract from the dress, while gold earrings and a matching bracelet finish the look.
What are your thoughts?
Have you seen She's the Man? What are your thoughts on the movie and the outfits above? What films would you like to see in future Movie Inspiration posts? We would love to read your thoughts in a comment below!