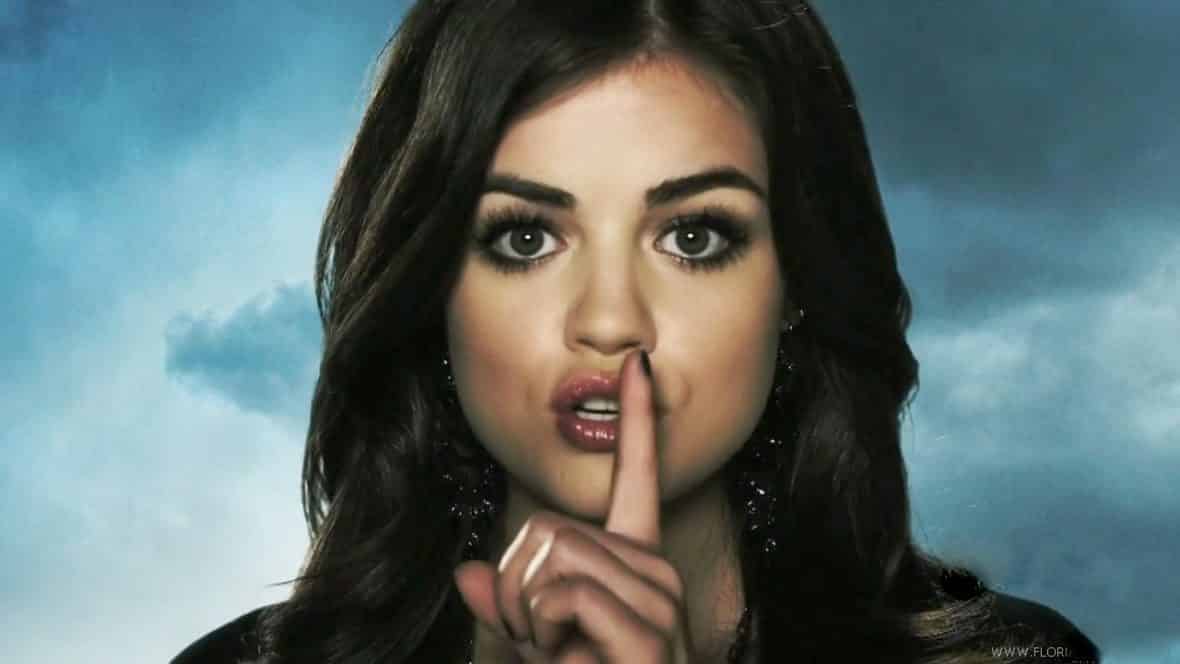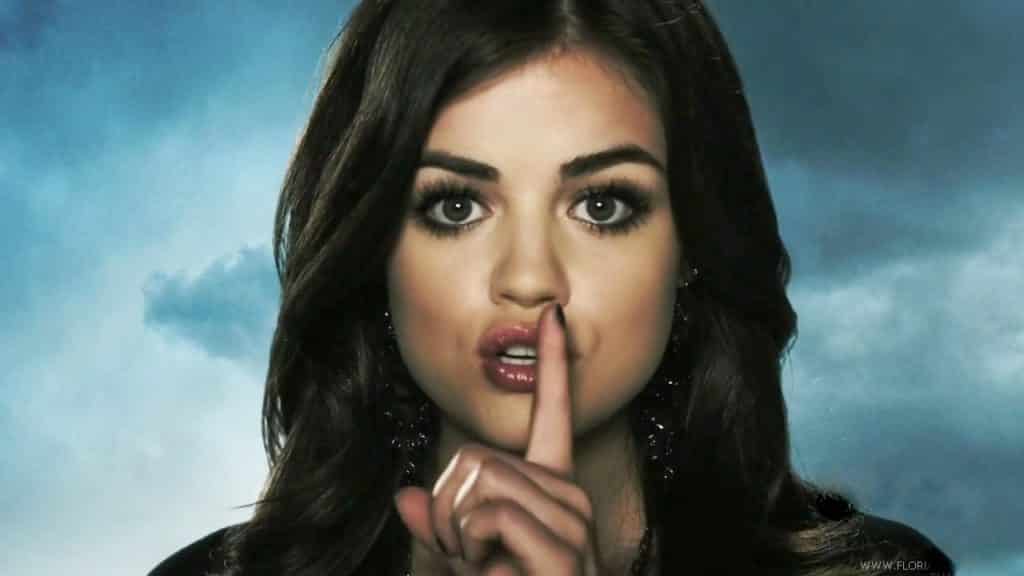 Spunky, artsy and eccentric are only three of the words you could use to describe Aria Montgomery from Pretty Little Liars. Nestled away in quaint little Rosewood, the most colorful of the four liars has an undoubtedly enviable wardrobe and unique dress sense.
Aria is mature, well-read, and outspoken, and while she has definitely made some questionable decisions in life, she can't be expected to know everything at sixteen!
For our latest capsule wardrobe post (see our previous capsules based on Taylor Swift's Reputation tour and album, Lorelai Gilmore from Gilmore Girls, Veronica Lodge from Riverdale, and Betty Cooper from Riverdale) we'll show you a spring capsule inspired by Aria's style from the various seasons of the show.
Aria Montgomery Wardrobe: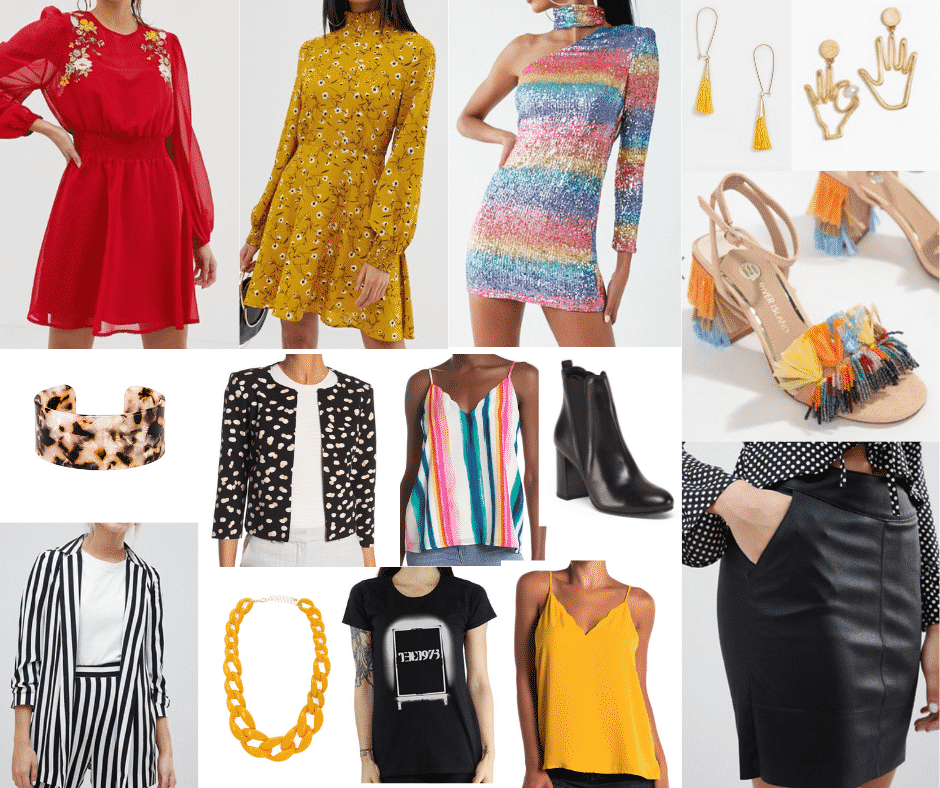 Products: Red Dress – ASOS, Floral Dress – PrettyLittleThing, Sequin Dress – Forever 21, Tassel Earrings – ASOS, Hand Earrings – Madewell, Cuff Bracelet – Revolve, Printed Blazer – Nordstrom Rack, Striped top – Nordstrom Rack, Leather Booties – TJ Maxx, Tassel Shoes – ASOS, Leather skirt – ASOS, Yellow top – Nordstrom Rack, The 1975 T-Shirt – Amazon, Yellow Necklace – Forever 21, Striped Blazer – ASOS
At first glance, this wardrobe is vibrant and playful, but Aria's edgy side also comes through thanks to the black and leather material found in a couple of the pieces.
She is also known for accessorizing and matching, so chunky jewelry is a must — bonus points if it includes a print!
One last thing to note about Aria's wardrobe, is that nothing would look boring even on its own. Granted, Aria is the queen of unlikely pairings, but each item of clothing would look fun and quirky, even when accompanied with something a little more toned down!
Aria Montgomery Outfits:
Here are some outfits you can create with this Aria Montgomery wardrobe:
Aria's Late to School: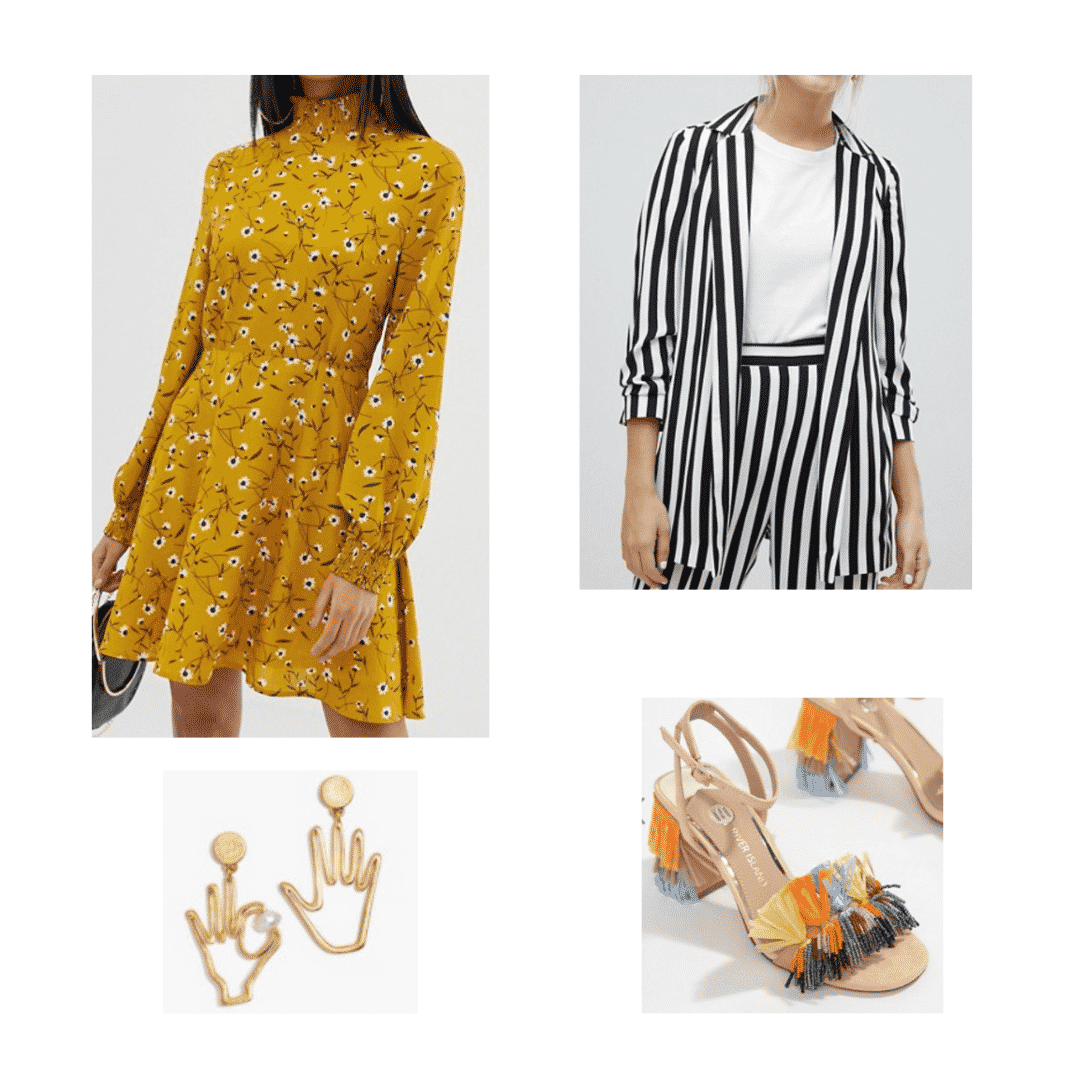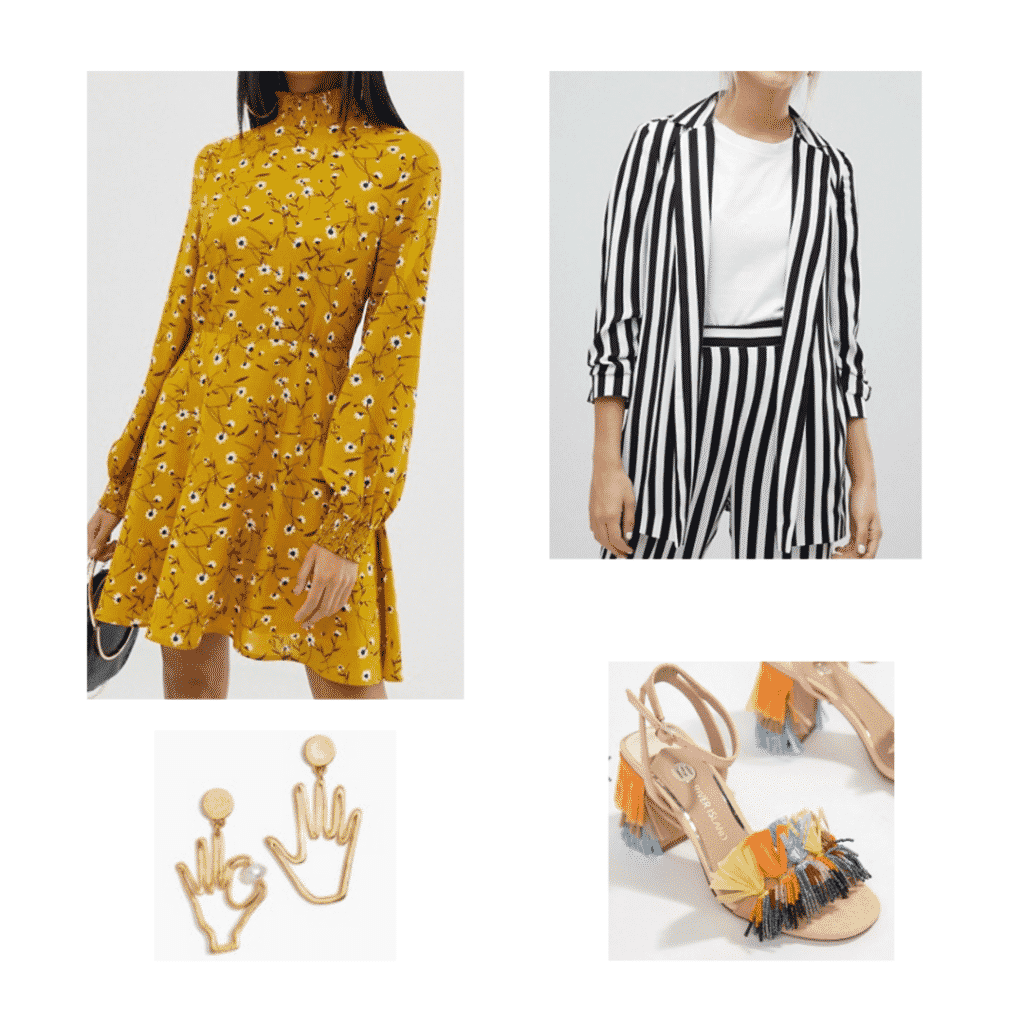 Products: Dress – PrettyLittleThing, Blazer – ASOS, Earrings – Madewell, Sandals – River Island
Although this may seem a bit much for some of us to wear on a casual day of classes, Aria's wardrobe is usually far more put together and quirky than this!
I can only imagine she would throw on a pair of earrings and a matching blazer if she was late, considering how much accessorizing takes place when she isn't.
This is something I would definitely wear to brunch with friends or on the first day of spring!
Aria's Weekend Look: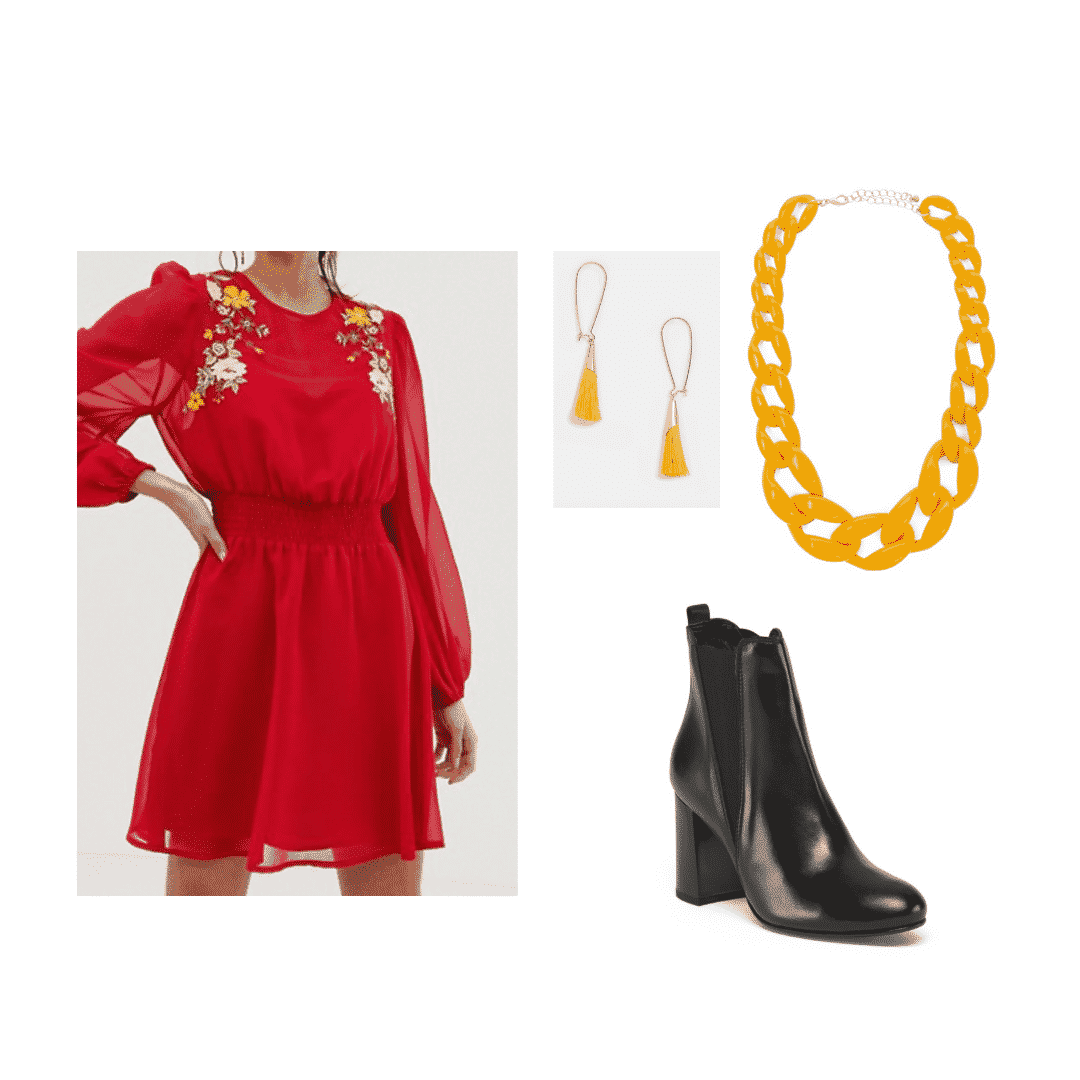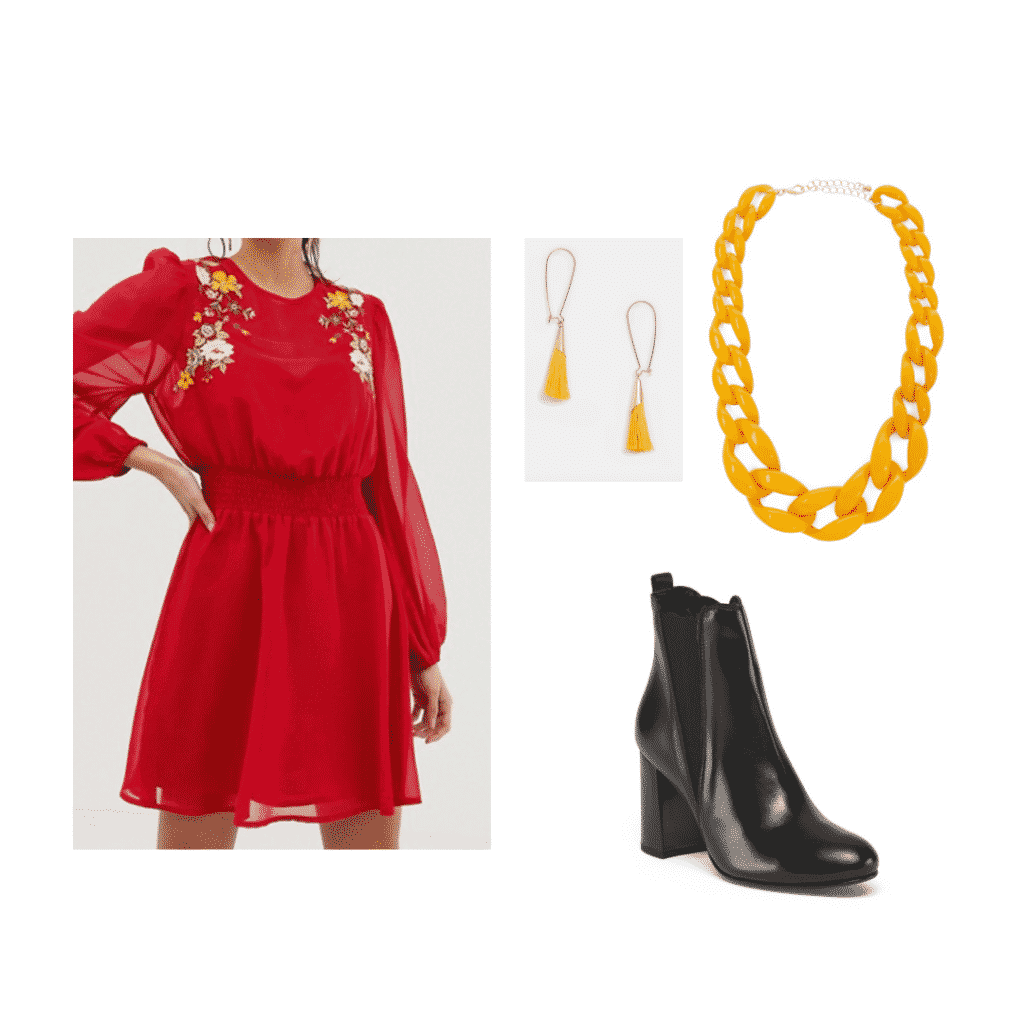 Products: Dress – ASOS, Earrings – ASOS, Necklace – Forever 21, Boots – TJ Maxx
A little more subtle and carefree, yet a little brighter, this is definitely an outfit our favorite English buff would sport at The Brew on a Saturday!
I could see this as being a combination to wear on a day where you're feeling extra good (or need a pick me up) to class or even the perfect thing to wear on date night.
Aria's Edgy School Look: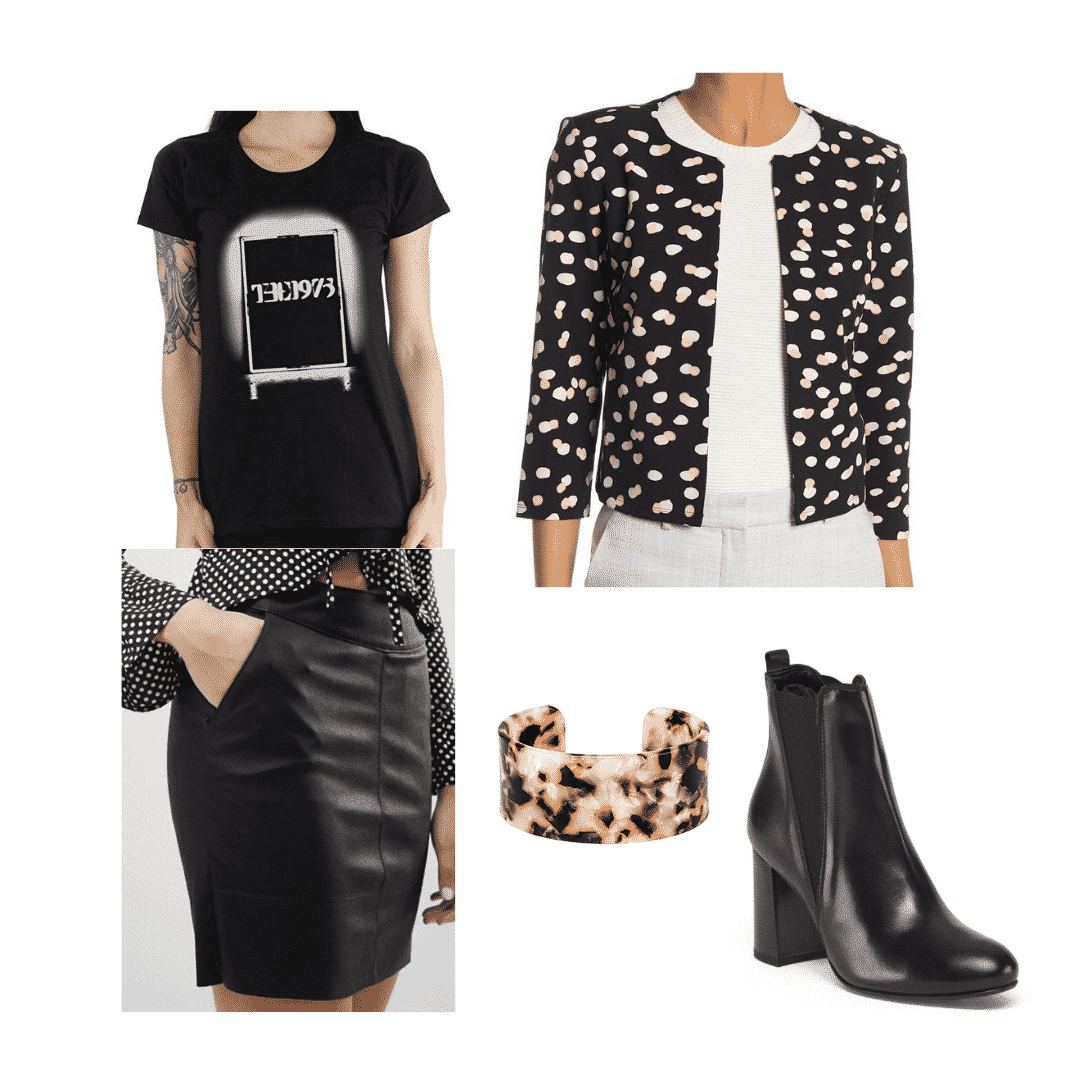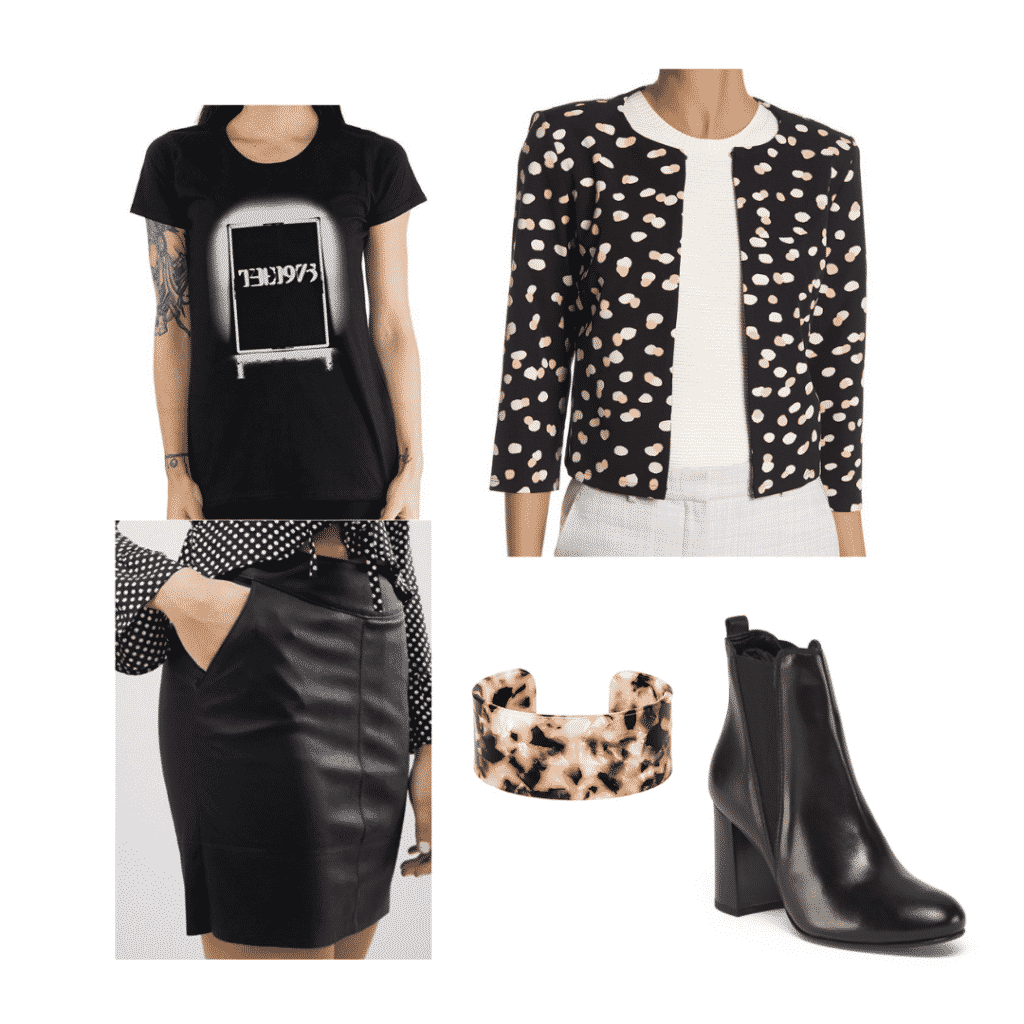 Products: T-shirt – Amazon, Jacket – Nordstrom Rack, Skirt – ASOS, Cuff – Revolve, Boots – TJ Maxx
This ensemble highlights Aria's edgier side. Between her thick eyeliner and the darker tones she's often seen wearing, it is clear that Ms. Montgomery is not all sunshine and daisies. Band t-shirts are something we've seen her wear on the show before (as are large cuff bracelets), and remind us that she is still just a kid.
This outfit is still totally school-appropriate, and the jacket is there to add a little feminine touch to it!
Aria's Typical Day: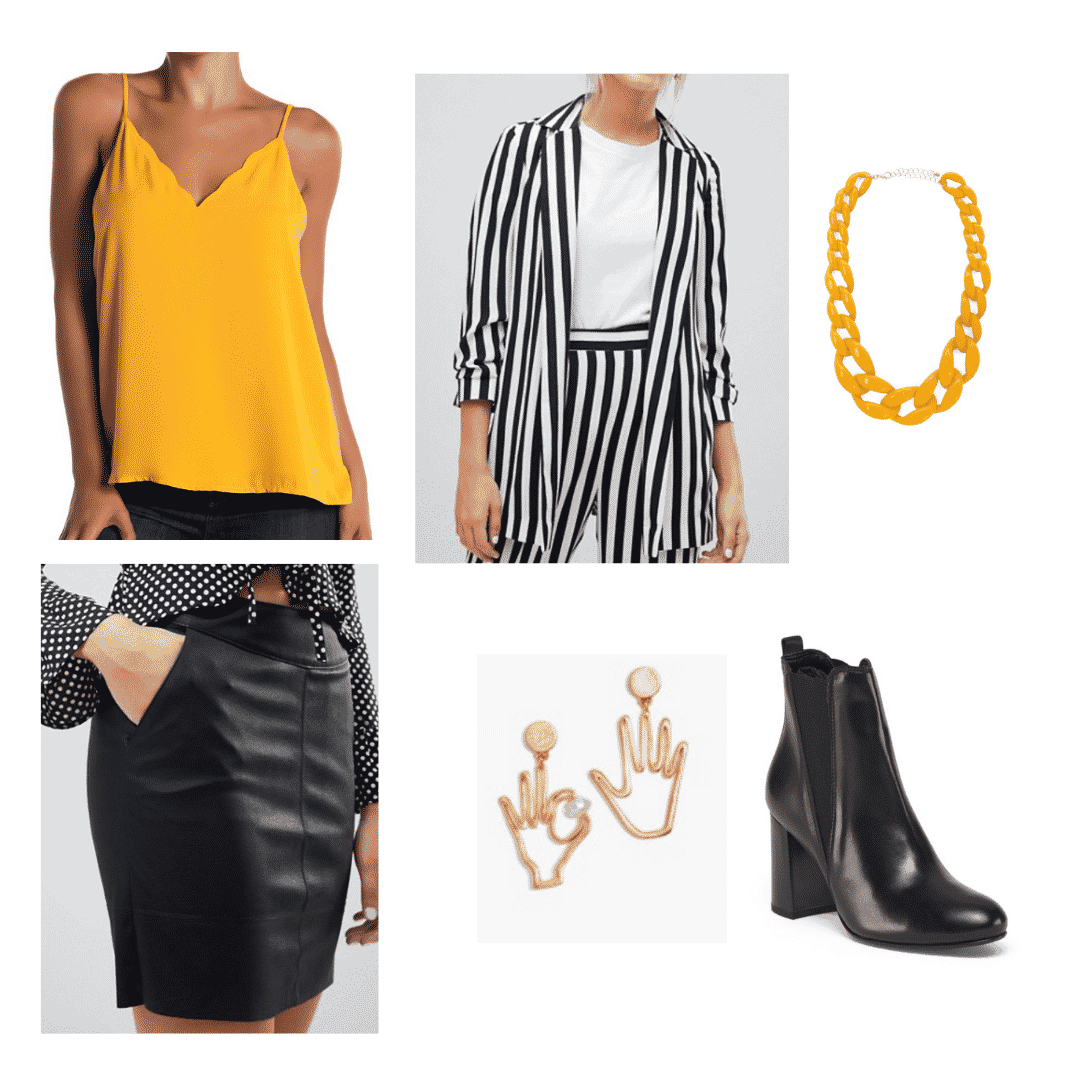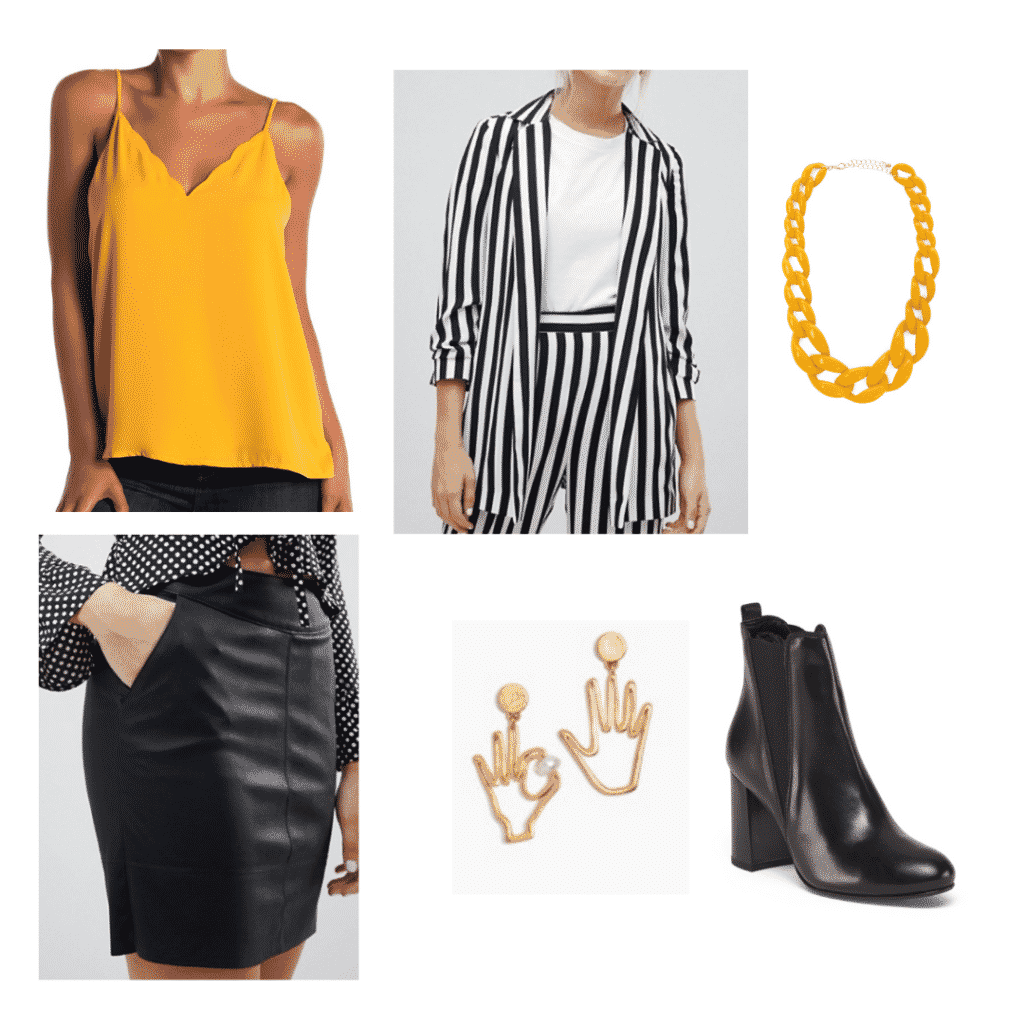 Products: Top – Nordstrom Rack, Skirt – ASOS, Blazer – ASOS, Earrings – Madewell, Necklace – Forever 21, Boots – TJ Maxx
This outfit is the perfect combination of happy and edgy for Aria, and is most definitely something we would see her in at Rosewood High.
At first glance this seems a little intense, but sans necklace, I think I would wear it around campus. The colors don't jump out too much and it looks pretty comfortable!
Aria Goes to a Party: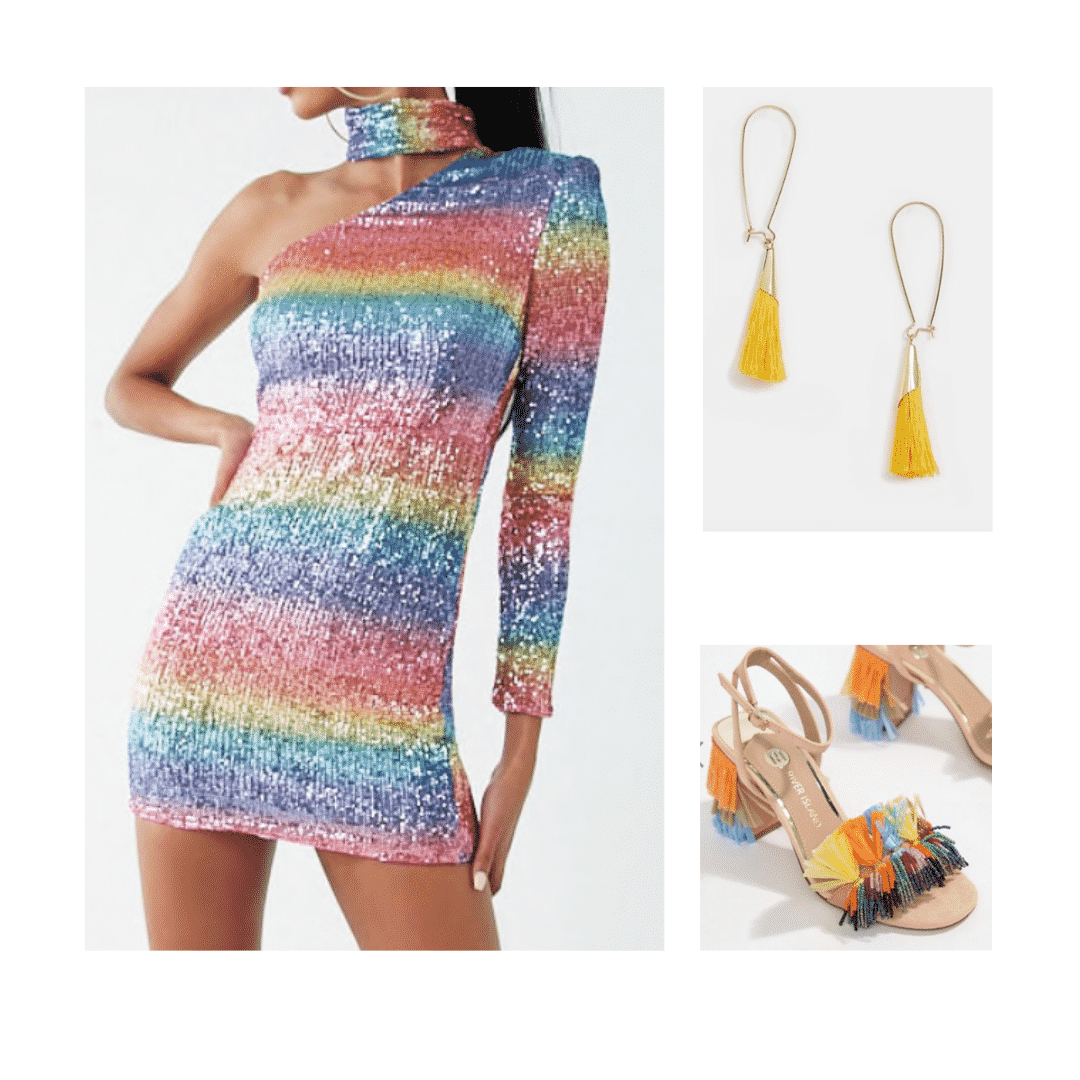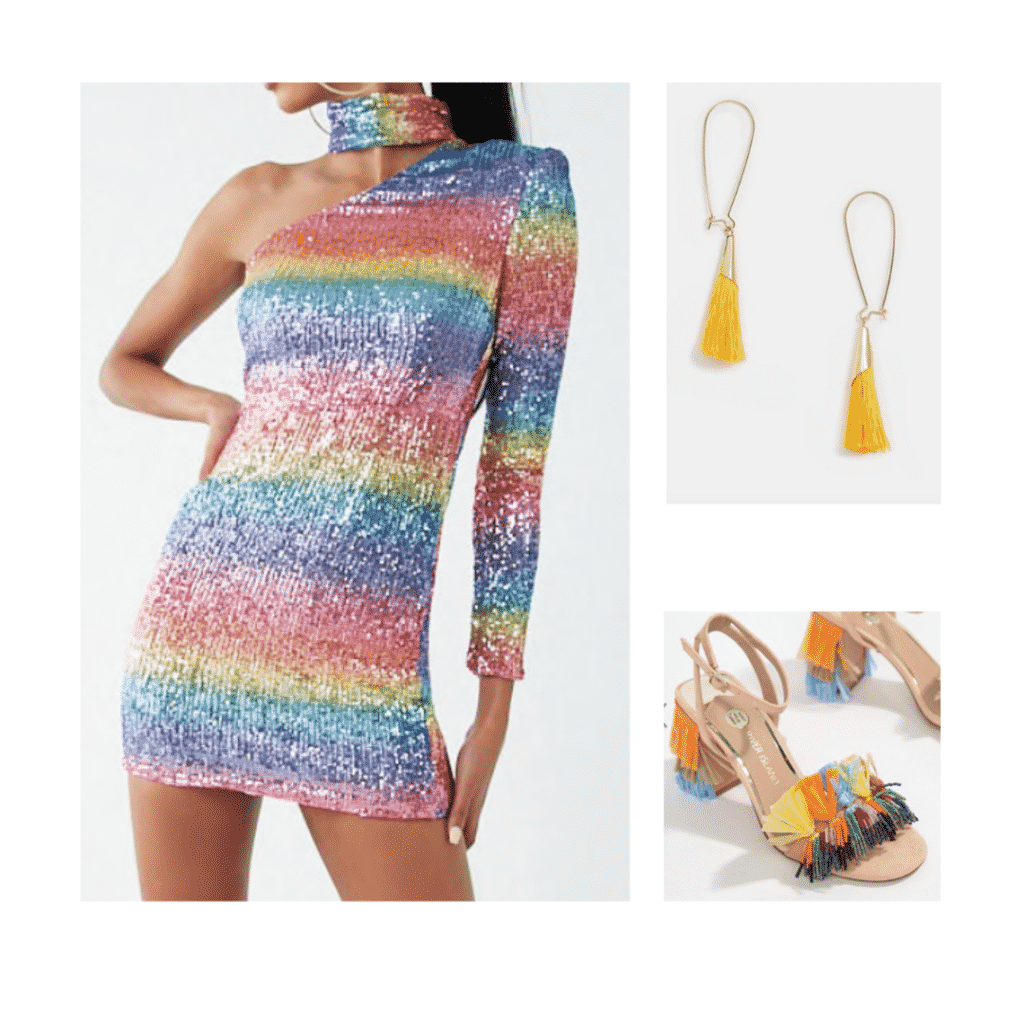 Products: Dress – Forever 21, Sandals – River Island, Earrings – ASOS
For some reason, the town of Rosewood seems to have a ton of formal events for sixteen-year-olds, and so Aria definitely needs to keep her wardrobe well-stocked with some statement dresses. And nothing says, or actually screams, a statement like multi-colored sequins!
This dress is something the art enthusiast in Aria would love — as are the shoes — and would wear with complete and total confidence! Personally, I would wear this to an event or a fancy, fun party with friends on a weekend.
A little Bonus: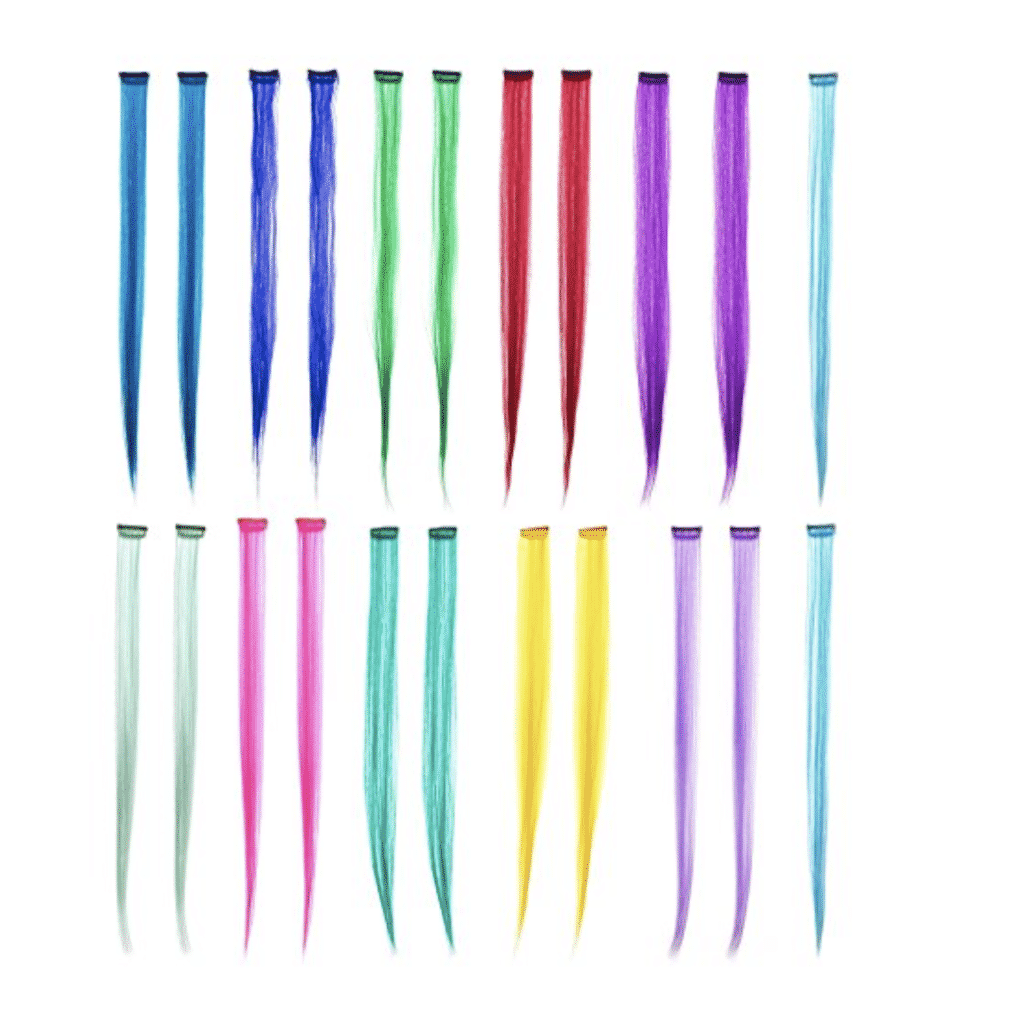 Product: Hair clip-in extensions – Amazon
Pre-junior Aria famously donned a bright pink streak in her hair, and though it may seem a little early 2000s, it's actually really fun to play with right now! (The 2000s are coming back, after all.)
These clip ins are less commitment than even temporary dye or chalk, and they're serious bang for your buck — you can get a ton to pair with any outfit for a fun day or honestly just any day, for a pretty great price!
What About You?
Did you channel your inner Aria and try some new, brighter colors? Or did you go a little edgier and wear an all-leather ensemble? I'd love to know and hear your thoughts! What did you think of this Aria Montgomery wardrobe? Who's your favorite character on the show? Let's chat in the comments below!