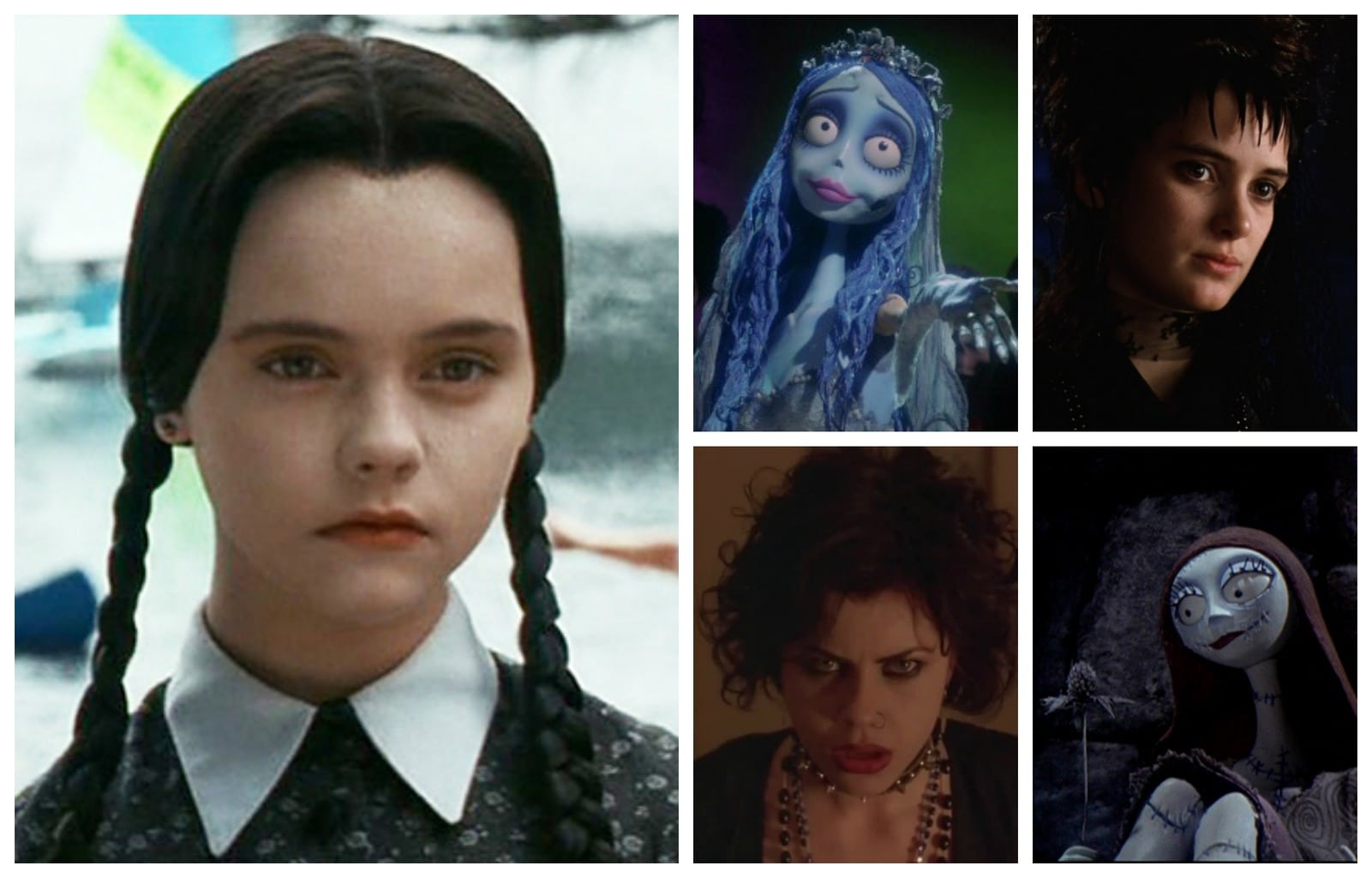 Halloween is kind of the best holiday ever. Granted, as a naturally festive gal, I tend to say that about all holidays, but Halloween really is a favorite of mine. It's a night-long celebration of creative costumes, ooey gooey candy, and all things freaky, weird, and dark. I couldn't have come up with a better holiday myself!
But just in case any of you readers out there are feeling less than fabulously frightful this time of year, I'm here to provide you with some of fiction's most bizarre, offbeat, and terrifically twisted leading ladies: goth girls.
Although we've all known (or been) a too-cool-for-you goth girl in school, Halloween is the perfect time to borrow their uniquely haunting aesthetic and deadpan attitude. Besides, just because you're not so into death, horror, or Joy Division every other day of the year doesn't mean you can't embrace it on October 31st.
Without further ado, here's an ode to our favorite fictional goths:
Nancy Downs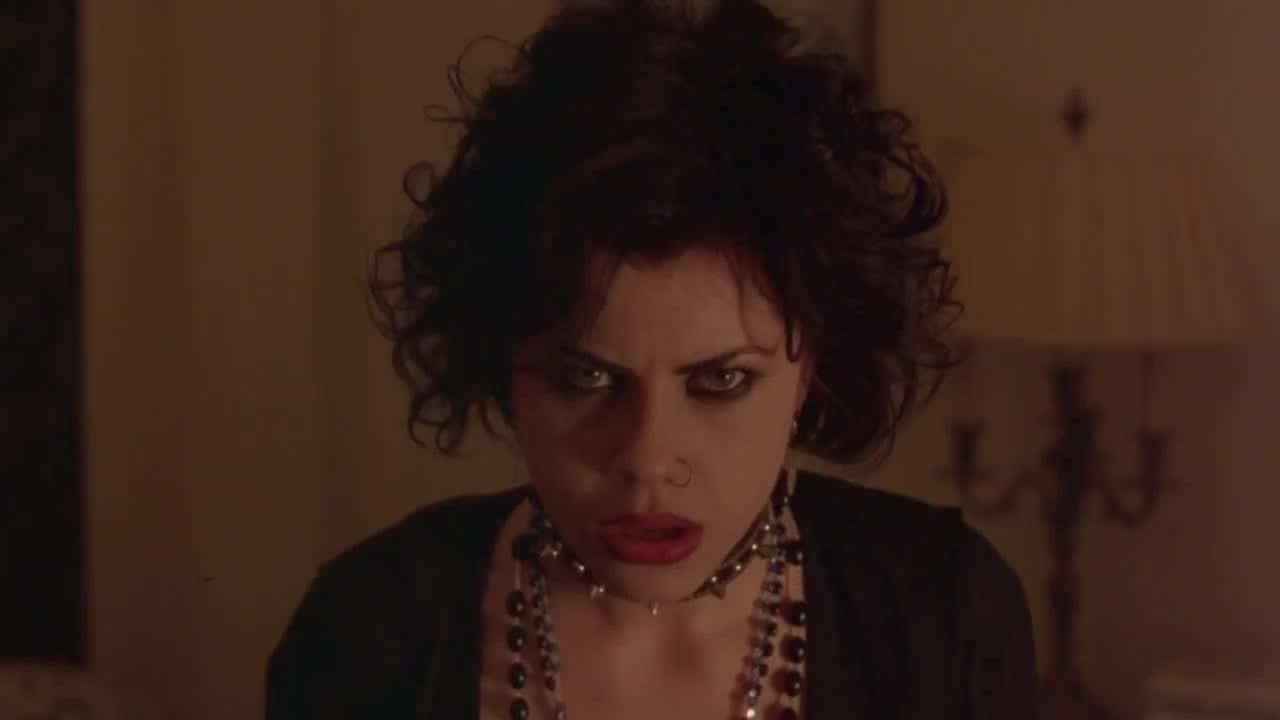 If the Wicked Witch of The West is a little too old school for you, maybe take this Halloween to admire a more modern, arguably even scarier lady of dark magic: Nancy Downs, from the 1996 cult classic The Craft. Nancy is next-level goth: she's a self-taught witch, and the leader of her very own coven. As if the menacing, eyeliner-framed stare didn't tip you off already, she's not to be messed with.
Sure, she may not get the happiest of endings (no spoilers here!) but it's also an ending that's dramatic and foreboding, which would be the choice of a true goth every single time. Nancy, you've cast a spell on me.
Emily, The Corpse Bride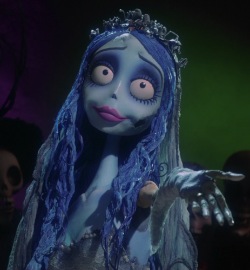 Honestly, I'm not sure if Emily, also known as the Corpse Bride, would've ever described herself as a goth girl during her lifetime…but she sure does rock the look in the after-life. Goth doesn't always require black, anyway; sometimes a few macabre accessories, like ribs peeking out of a torn wedding dress, or a maggot that lives in your eye socket, will do just fine.
Anyone who's seen this petite, peculiar gem of a movie surely rooted for sweet, strange Emily as she tried to win the heart of the alive Victor. After all, his living girlfriend was just so boring! Emily knows that the world of the dead is where the party's at its liveliest.
Sally The Rag-doll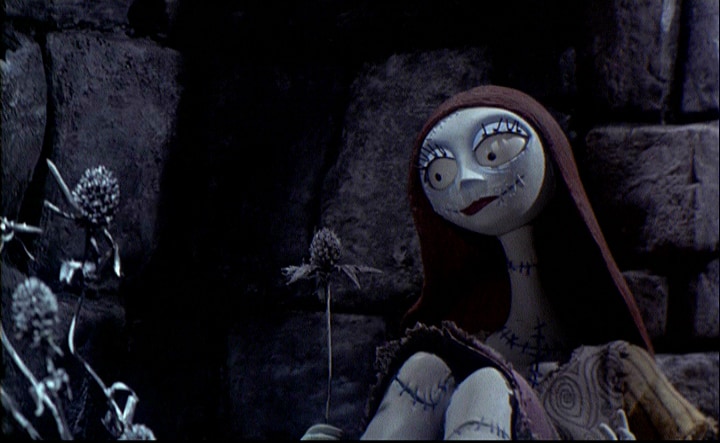 Although Emily from The Corpse Bride and Sally from The Nightmare Before Christmas are pretty darn similar, I simply couldn't choose between them! Besides, they're not exactly alike, you see. For one, Sally isn't dead – she's the brought-to-life scientific creation of a mad scientist. So there. Hmph.
Sally lives in Halloween Town, which is basically every goth girl's dreamland: every day of the year that isn't Halloween, the residents spend preparing for Halloween. If you thought your neighborhood went all out for the holiday, maybe you should pay Sally a visit.
Lydia Deetz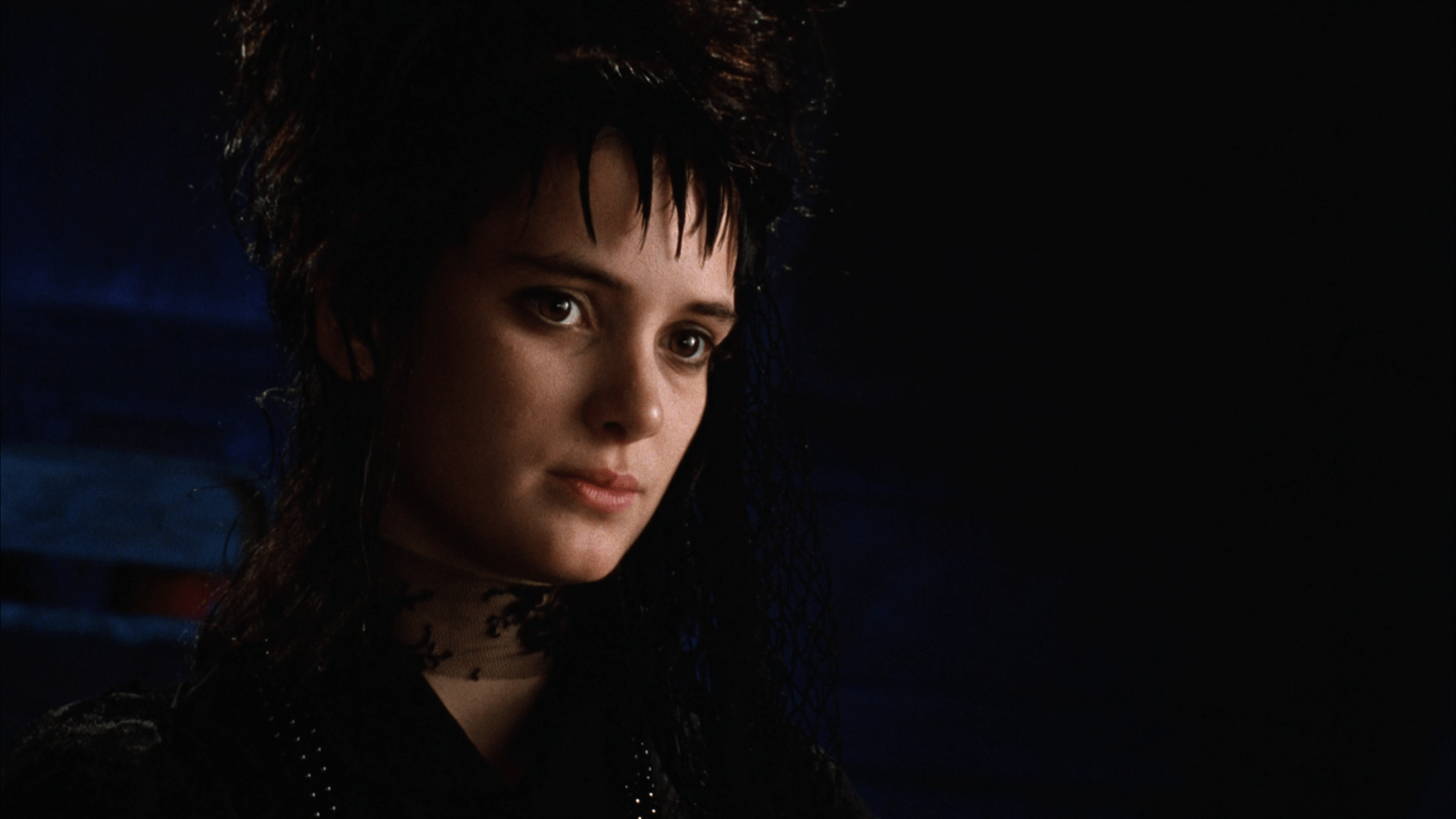 Before I go on, I'd like to mention that Lydia here is the third Tim Burton-created goth girl on this list, after Emily and Sally. Thank you, Mr. Burton. Without you, this article wouldn't exist.
But on to Lydia Deetz, star of a perennial Halloween favorite, Beetlejuice. Lydia has an all-black, mostly-lace wardrobe, lives in a haunted house, befriends the ghost that haunts said house, and doesn't hesitate to describe herself as "strange and unusual." Lydia Deetz is the perfect goth, basically. All other arguments are invalid.
Wednesday Addams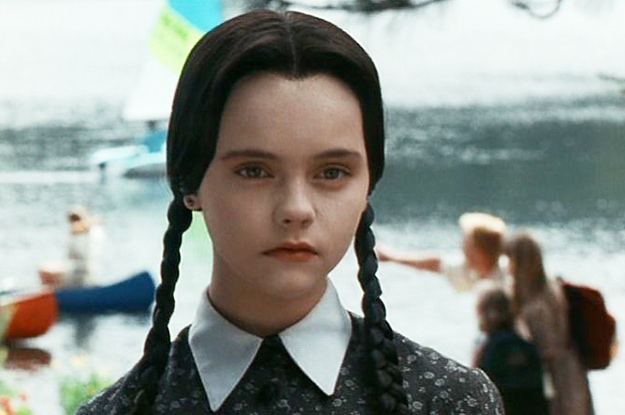 Come on! You didn't think I'd end this list without the youngest Addams Family member, did you? No, I wouldn't, because then Wednesday Addams herself would find me in the night and enact her revenge. She's good at that.
Seriously, though, if you haven't accepted Wednesday as Queen of Halloween, you're only kidding yourself. The cutest of Disney flicks can't break her perpetual death stare, and she electrocutes her brother for fun – with her mother's permission, no less! Being creepy, kooky, mysterious, spooky, and goth is what the Addamses do best, and Wednesday is the best of the best.
What say you?
Goth is more than a fashion statement: it's a frame of mind in which you learn to appreciate the weirder, darker, more abstract features of life. As odd as it sounds, on Halloween, it can be really fun!
So which of these ghoulishly goth girls is your favorite? Is there one that I missed? Let me know in the comment section below, and don't forget to share this article with all that you know!
Happy Halloween to all, and to all a good fright! *cackles manically*