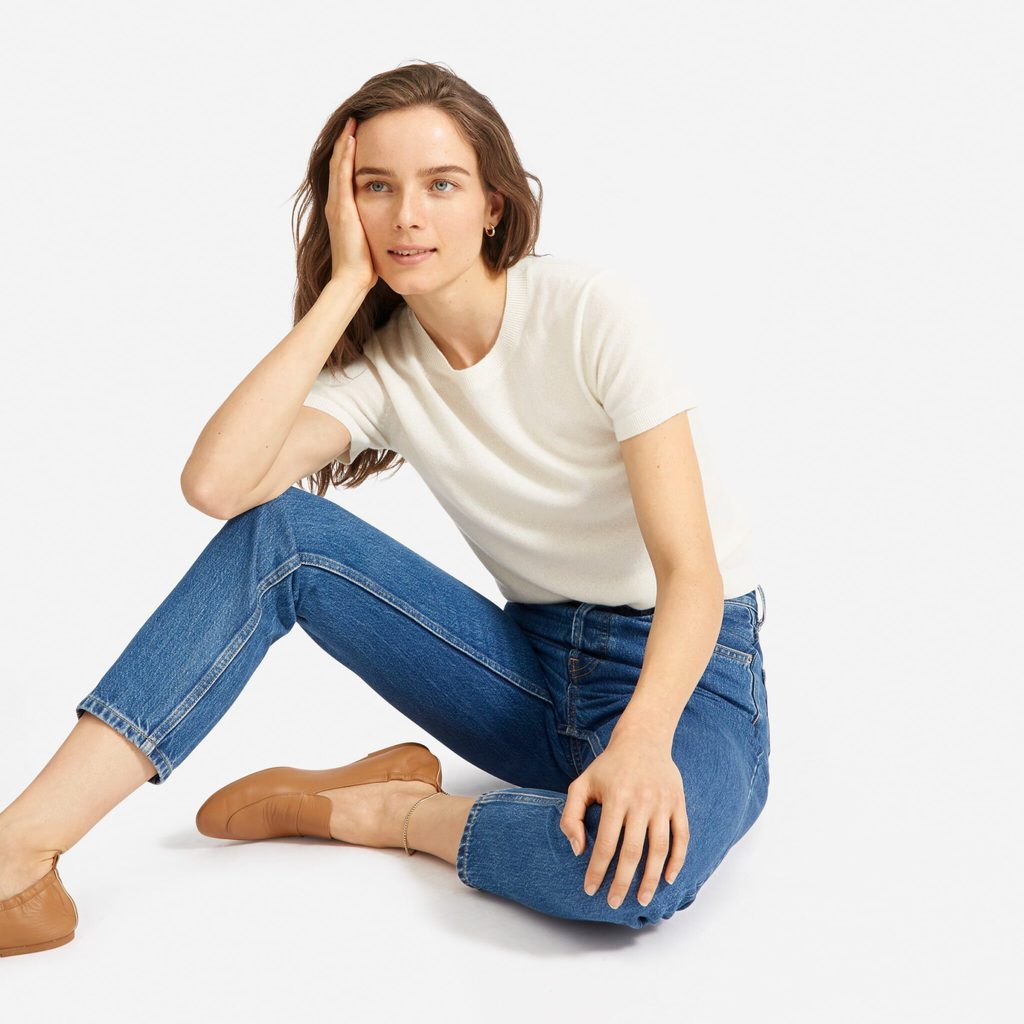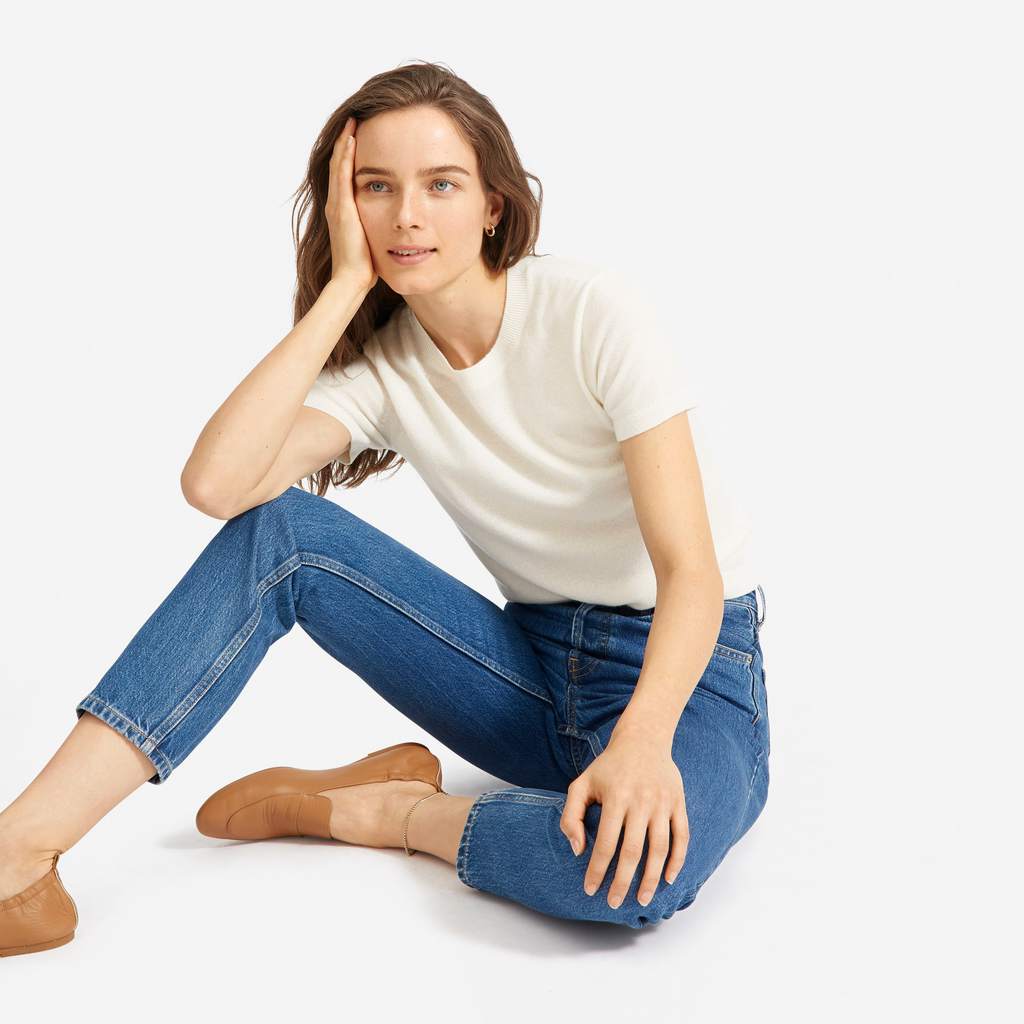 Spring is just around the corner! You know what that means: it's time to retire your winter staples and swap them out for lighter pieces.
Unfortunately, just because the calendar says it's spring, chances are where you live, it's still chilly. What's a girl to wear in cold spring weather when you have summer styles in your closet begging to see the sunshine?
We say: wear them anyway!
That's right; with a bit of creative styling, you can start wearing your spring clothes ASAP, even if it doesn't yet feel quite like spring outside.
RELATED POST: What to Wear When It's Cold in the Morning and Hot in the Afternoon
To inspire you, I've put together three spring outfits that are perfect for wearing when the weather is still cold.
Cold Spring Weather Outfit #1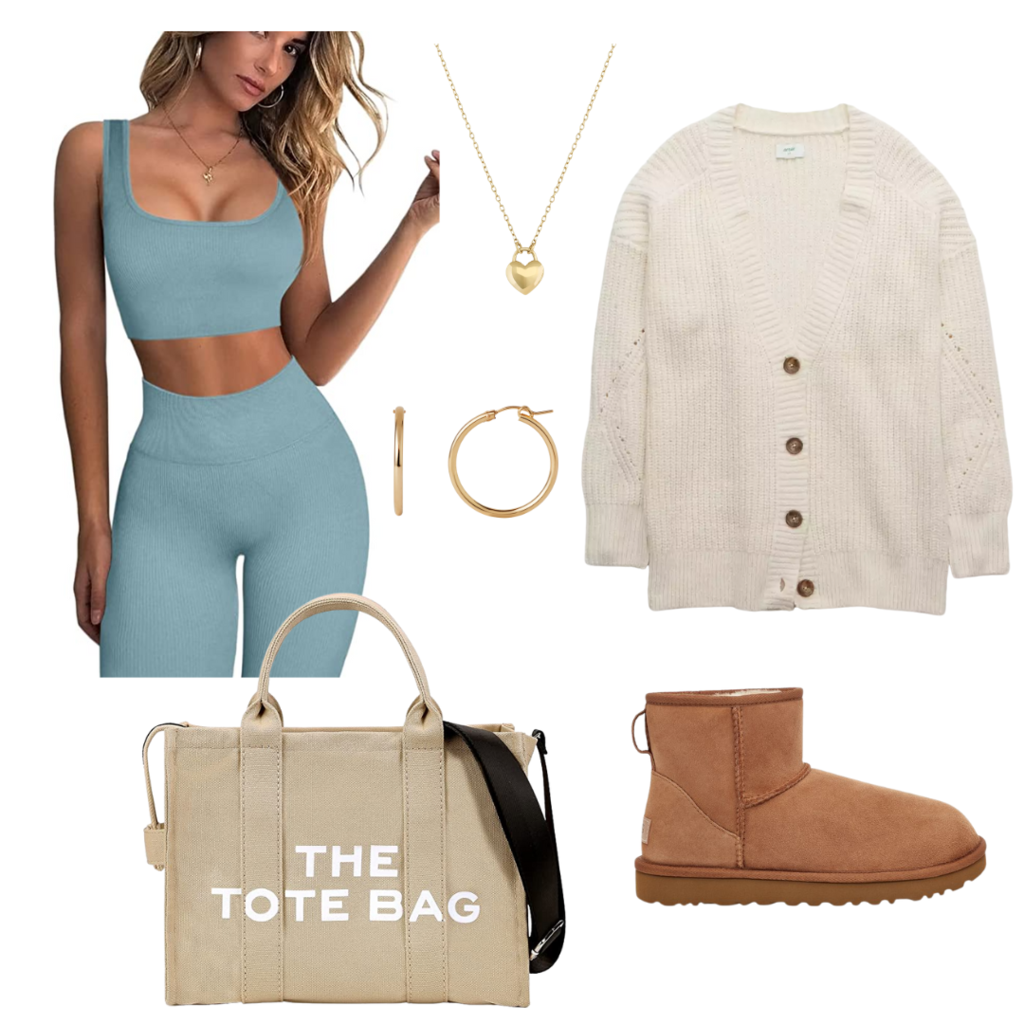 Products:
Spring is the perfect time to refresh your wardrobe and add some new pieces to your collection. If you're looking for a cozy and comfortable outfit idea that's perfect for class or running errands, look no further than this stylish ensemble!
This outfit features a cozy sweater with a super cute matching workout set that creates a flattering and effortless look that's perfect for transitioning from winter to spring.
To complete the look, add a trendy pair of mini uggs for a comfortable and stylish touch. And don't forget to accessorize with your tote bag and some simple jewelry, like a delicate necklace and hoop earrings, to add some extra shine to your outfit.
This comfy-cool outfit is perfect for a casual day out or even a work-from-home outfit. Give it a try and see how it can elevate your spring wardrobe!
Cold Spring Weather Outfit #2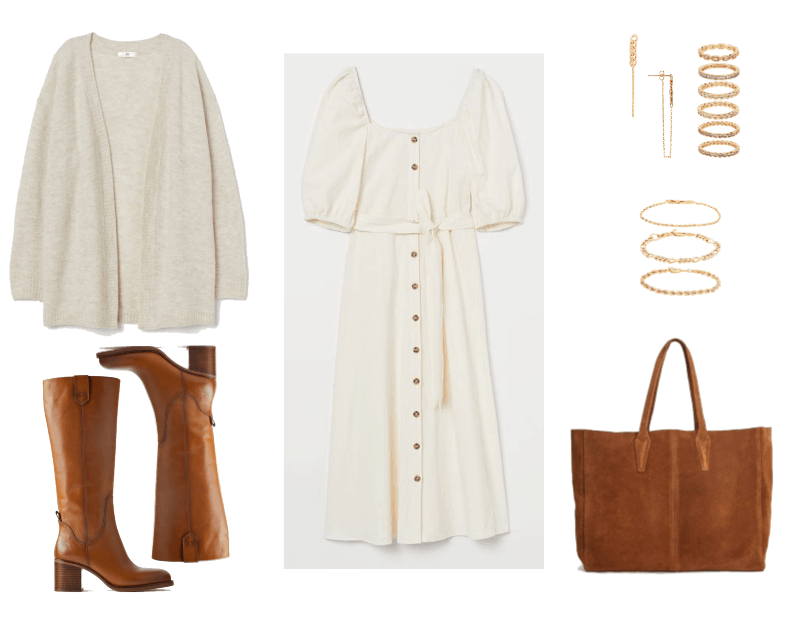 Products:
If you're anything like me, you're probably itching to put on a sundress. This look is all about making a pretty spring dress wearable when the weather is anything but spring-like.
To get the look, first put on a peasant midi dress with puff sleeves. Throw on a cozy long, open-front cardigan.
See Related: Floral Dresses for EveryBody
Most spring dresses don't go well with tights or leggings. I recommend wearing knee-high boots to cover your legs and add warmth. Thanks to the dress's length, you shouldn't be able to see any skin. This will make it easier to sneak in a pair of tights or leggings if you really need the extra layer.
For jewelry, don't be afraid to pile it on in order to really nail the bohemian aesthetic. Here, I've chosen multiple delicate gold pieces: dainty chain earrings, a subtly sparkly ring set, and a classy bracelet set.
To complete the ensemble, pick up a cognac brown tote, and you're good to go!
Cold Spring Weather Outfit #3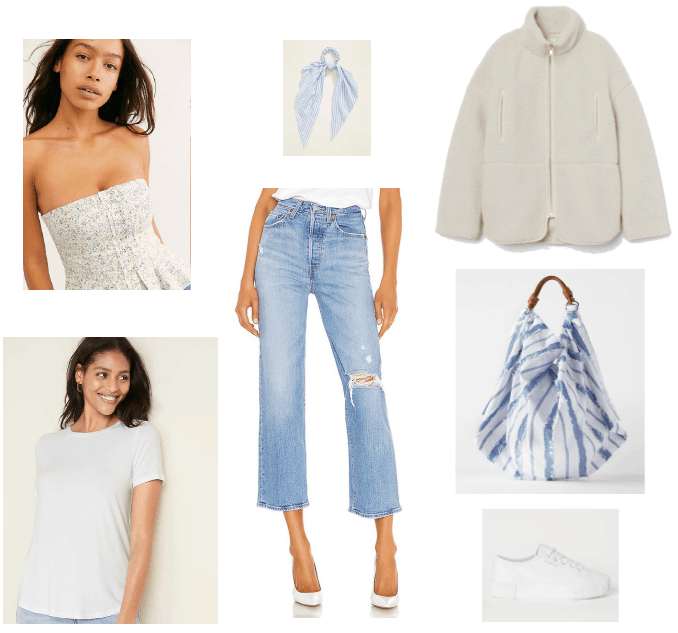 Products:
If you can't figure out what casual outfit to wear, this cute, layered look is ideal for temperamental and cold spring weather days.
To copy it for yourself, start by putting a strapless peplum corset top over a white short-sleeved crewneck tee. (Note: Be sure to tuck the tee into your bottoms for a clean look.)
Next, add a pair of cropped ripped jeans in a light wash.
You can't go wrong with a pair of white sneakers; the platform on this pair adds a fun '90s-inspired touch.
As far as outerwear goes, there are a lot of different pieces you could put on over this outfit. I decided to wear a trendy fleece jacket, which could easily be layered with a light sweater if needed.
Regarding accessories, I couldn't resist this adorable scarf-hair elastic hybrid, which features a subtle stripe pattern.
To finish the outfit, grab an oversized shoulder bag, such as this striped style.
Cold Spring Weather Outfit #4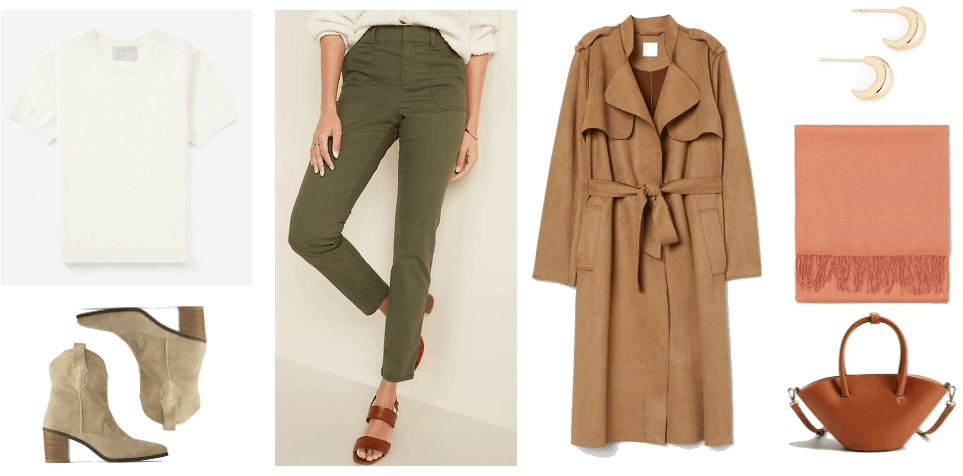 Products:
Have you ever seen a short-sleeved sweater in a store and thought to yourself, that's really cute, but when is it practical to wear it?! If you have, this is the outfit for you!
Begin by styling your short-sleeved sweater of choice (this one, which is made of cashmere, costs less than $100!) with a pair of preppy olive-green chinos.
Then, put on a trench coat. I like this faux suede one, as it puts a modern spin on a timeless piece.
Add a pop of color to this otherwise neutral ensemble with a lightweight coral fringe scarf.
Cowboy ankle boots and a pair of uniquely shaped hoop earrings keep the outfit looking fresh.
Finally, a fun mini bag is an on-trend way to complete the look in style.
Cold Spring Weather Outfit #5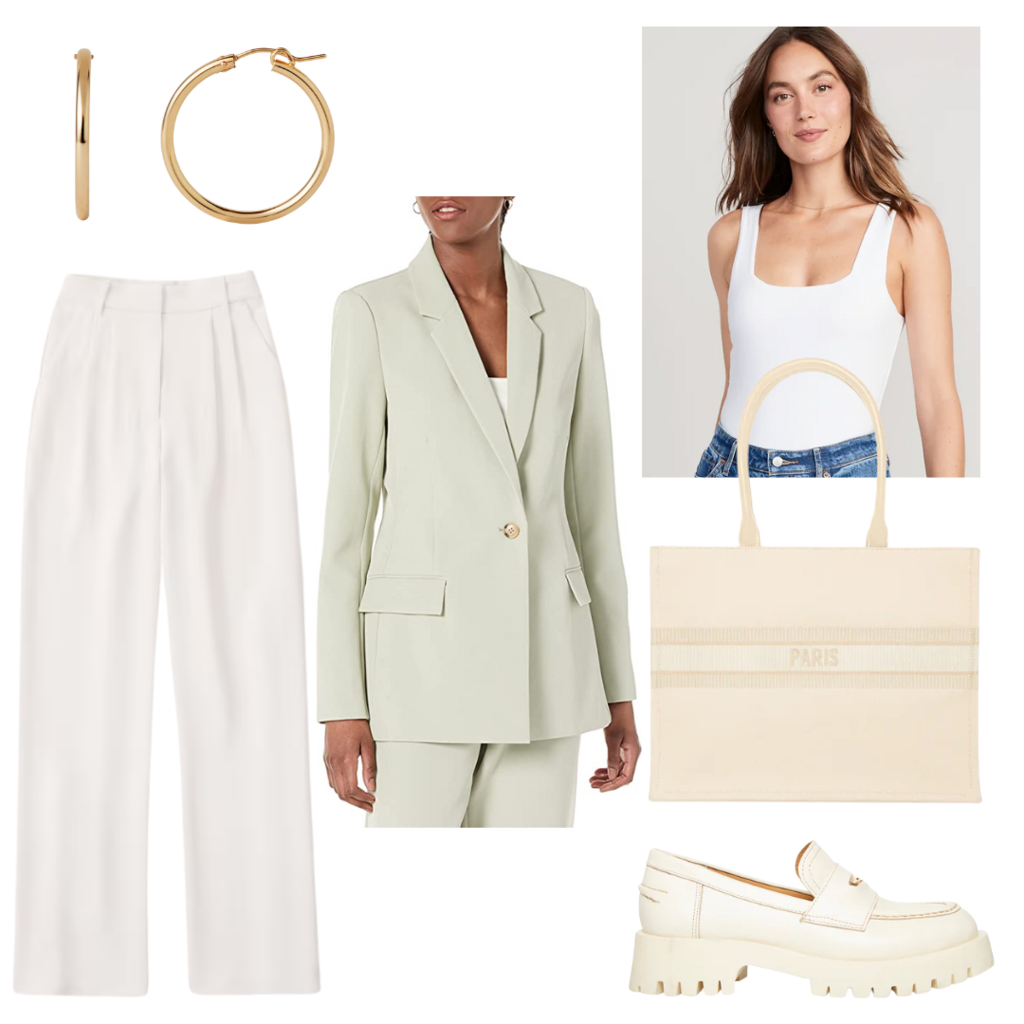 Products:
What do you think?
Where you live, does it take a while for spring to truly feel like, well, spring? If so, what do you wear when the weather hasn't quite warmed up yet, but you still want to wear your warm-weather clothes? What do you think of the looks featured above?
Let me know in the comments!
We have some more spring looks for you to explore below – why not take a look and see what catches your eye? –