For this week's K-pop fashion inspiration, I am back with another post on K-Pop group BTS! If you haven't read my previous article about them, make sure to go catch up first.
This seven-member boy band recently made a comeback and gave us the goodness that is "Spring Day," a song about missing an ex-lover.
Watch the music video below:
BTS (방탄소년단) '봄날 (Spring Day)' Official MV
Although the outfits the boys wore in this music video were more casual than those in the "Blood, Sweat, and Tears" music video, I was still inspired by them. These casual ensembles are perfect "Springtime on campus" inspiration, and they totally work for women:
Look 1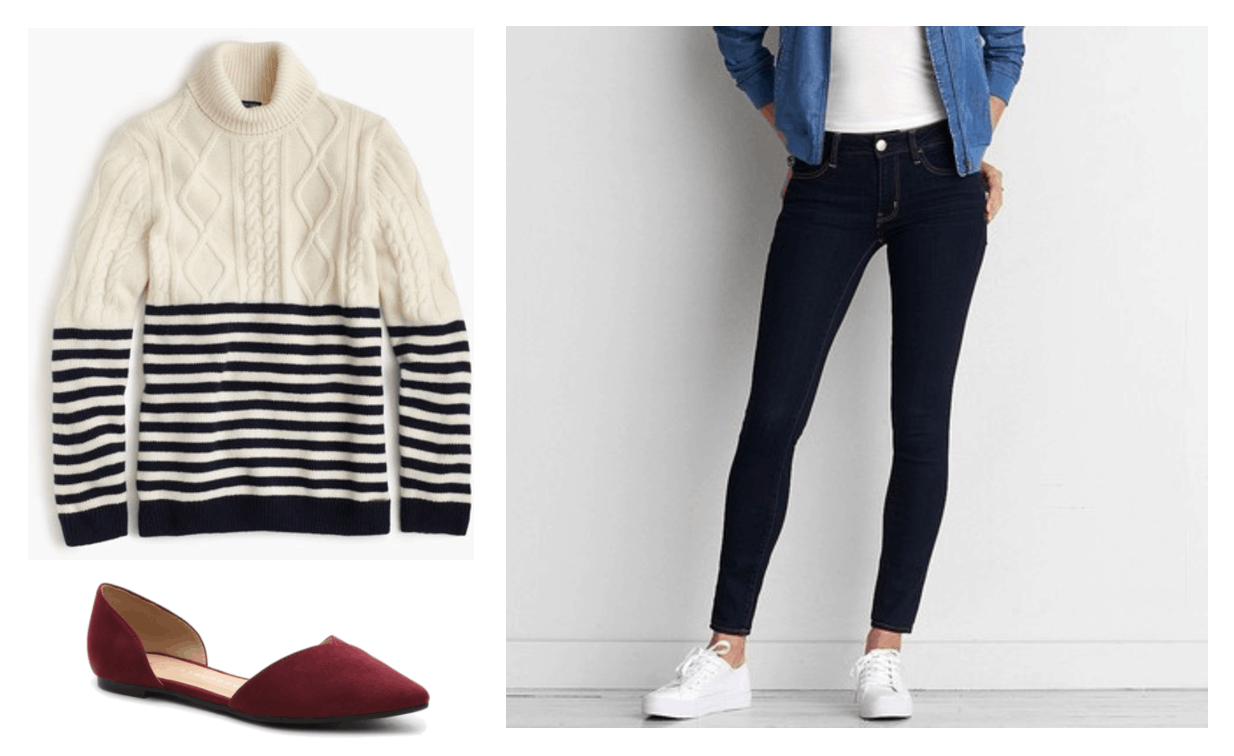 Products:
Jungkook had me with this turtleneck. (I mean, just look at him.) Inspired by his look, I styled a similar turtleneck with dark denim jeggings and red flats (because Jungkook wears red shoes in the music video). This turned out to be a wintery, nautical look that would transition well into spring.
Look 2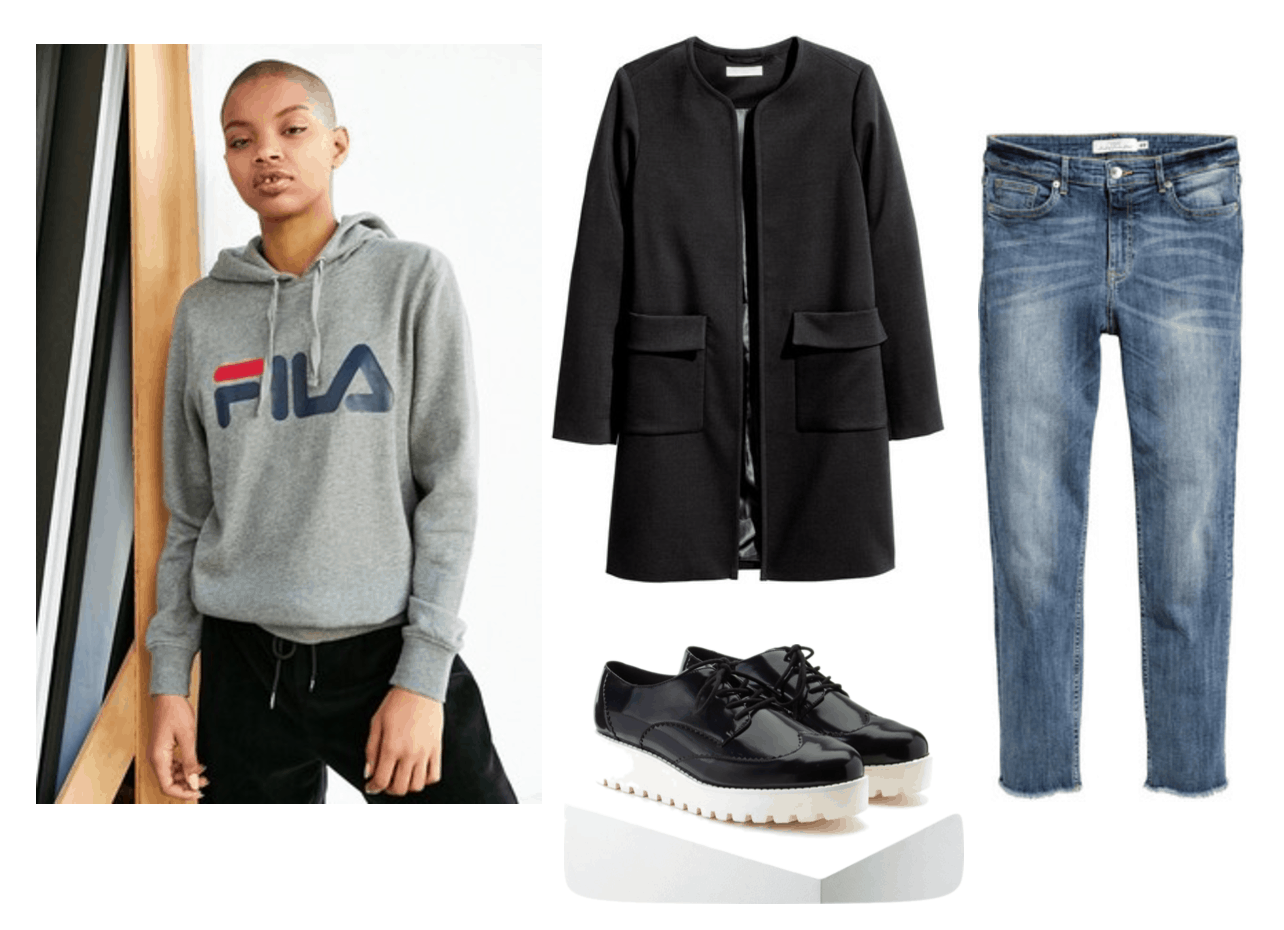 Products:
Rap Monster's hoodie and coat combination, in my opinion, is both brilliant and fashionable. I need to try this combo more often! So I went ahead and put this outfit together. With its on-trend hoodie and ripped hem jeans, as well as some fashionable creepers, this look is as comfortable as it is chic.
Look 3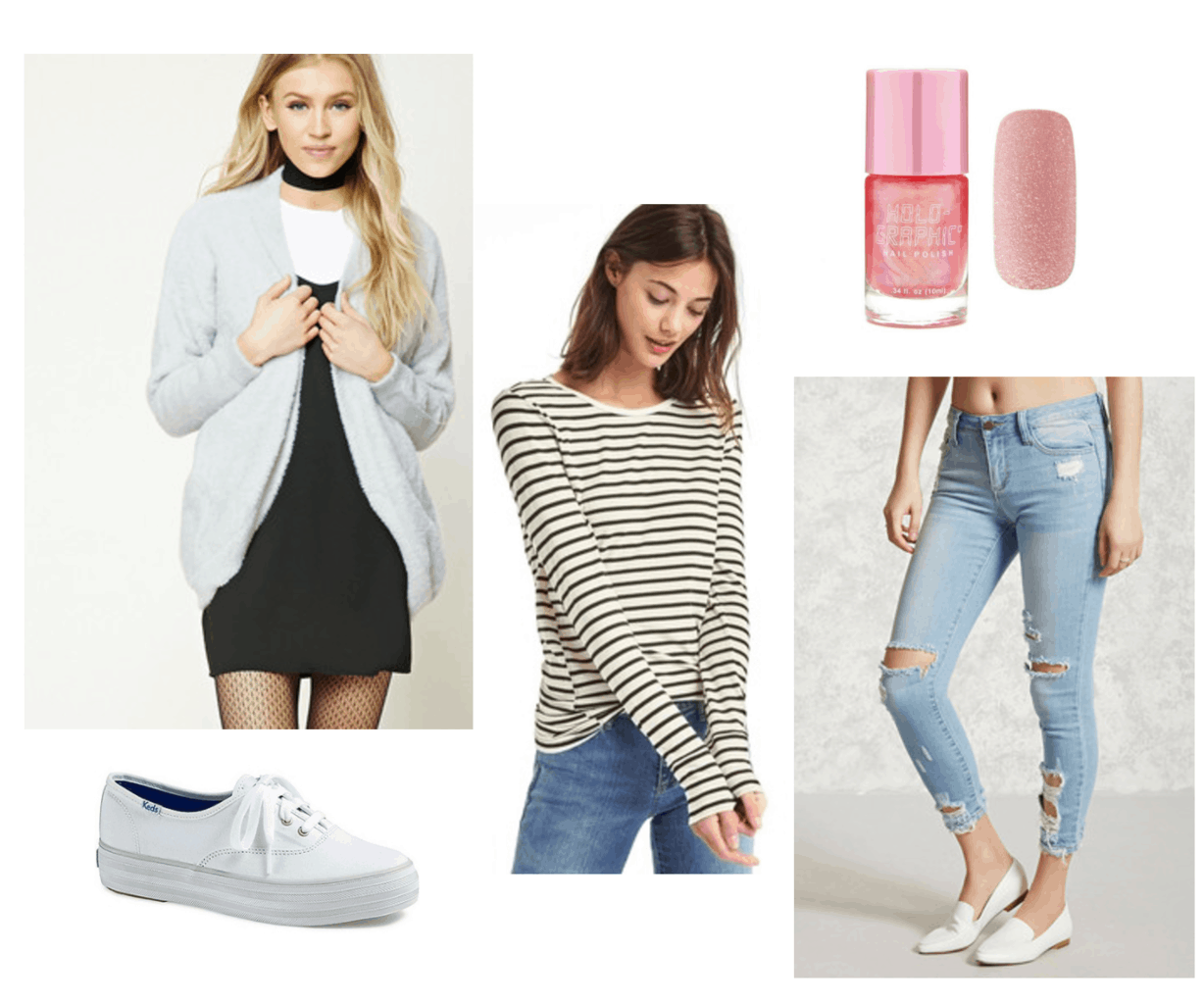 Products:
Maybe it's because of the pink hair, but Jimin looked extra dreamy throughout the music video (kinda like a unicorn). To recreate this vibe, I found a fuzzy cardigan and a striped shirt that looked similar to his, and styled them with ripped jeans and sneakers (much like the ones he's holding onto). I added a pink glitter nail polish just as a nod to his bright hair.
What Do You Think?

Did anyone else think this mountain of piled-up clothes was cool? What did you think of the music video? Which outfit did you like best? Leave your comments below!
Related posts: