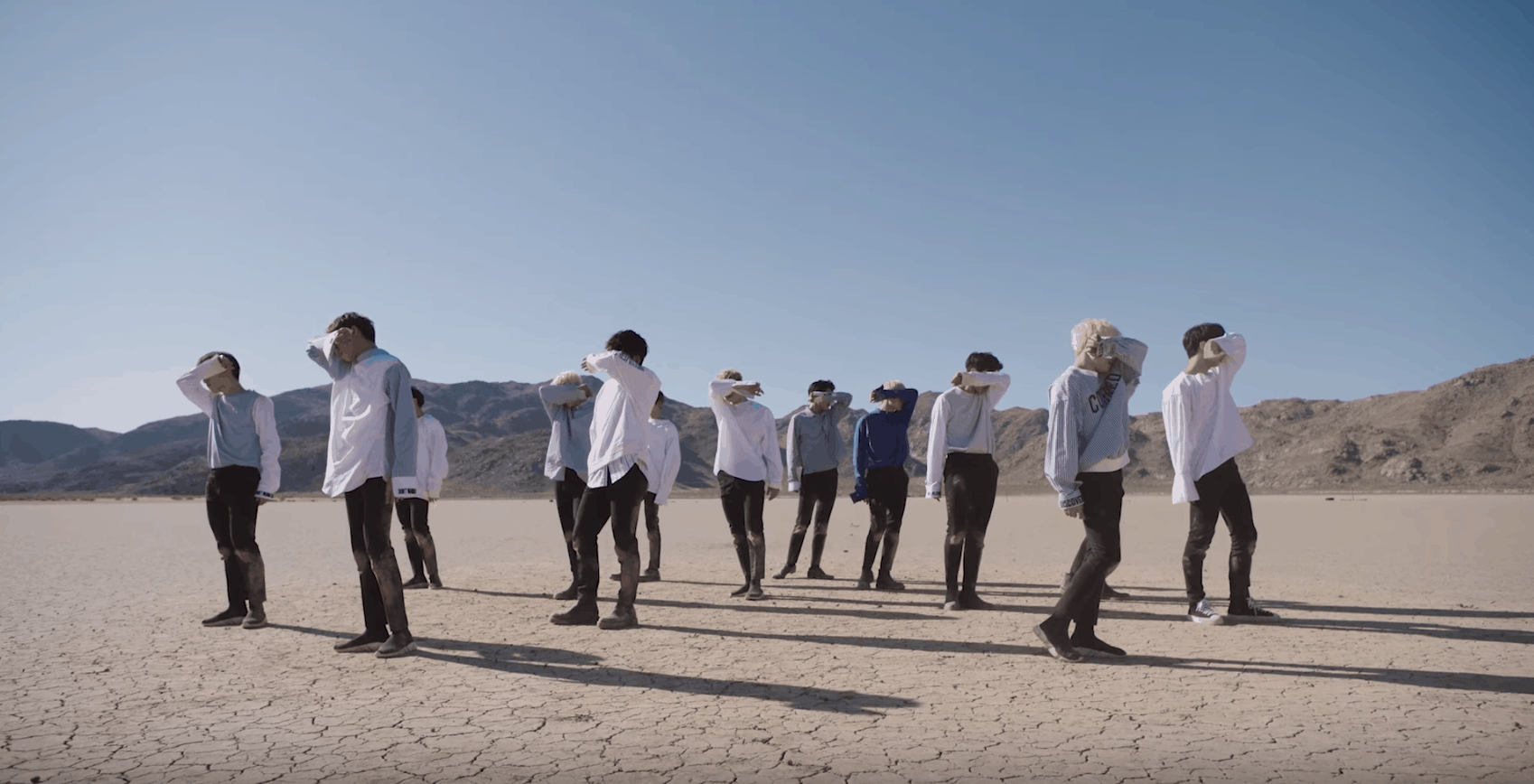 Seventeen is a Korean boy group consisting of 13 members, with three sub-units: hip-hop, vocal, and performance. They belong to the same entertainment company (Pledis Entertainment) as Pristin, whom I covered previously.
Originally, Seventeen was supposed to consist of 17 members but ended up making their debut in 2015 with 13. Now, the name Seventeen stands for the sum of the 13 members, the three sub-units, and Carat, their fan club (13 + 3 + 1 = 17).
Recently, Seventeen made a comeback with their 4th album, the title track being "Don't Wanna Cry". It's a song about regret and sorrow caused by a break-up. Check out the music video below:
[M/V] SEVENTEEN(세븐틴) - 울고 싶지 않아 (Don't Wanna Cry)
Not only am I in love with the sick beat and choreography, I really like the fact that each member was styled in different clothing, giving them a sense of individuality and uniqueness.
Here are my top three favorite looks from the "Don't Wanna Cry" video that exemplify the Seventeen kpop fashion vibe:
Seventeen Kpop Fashion: Outfit 1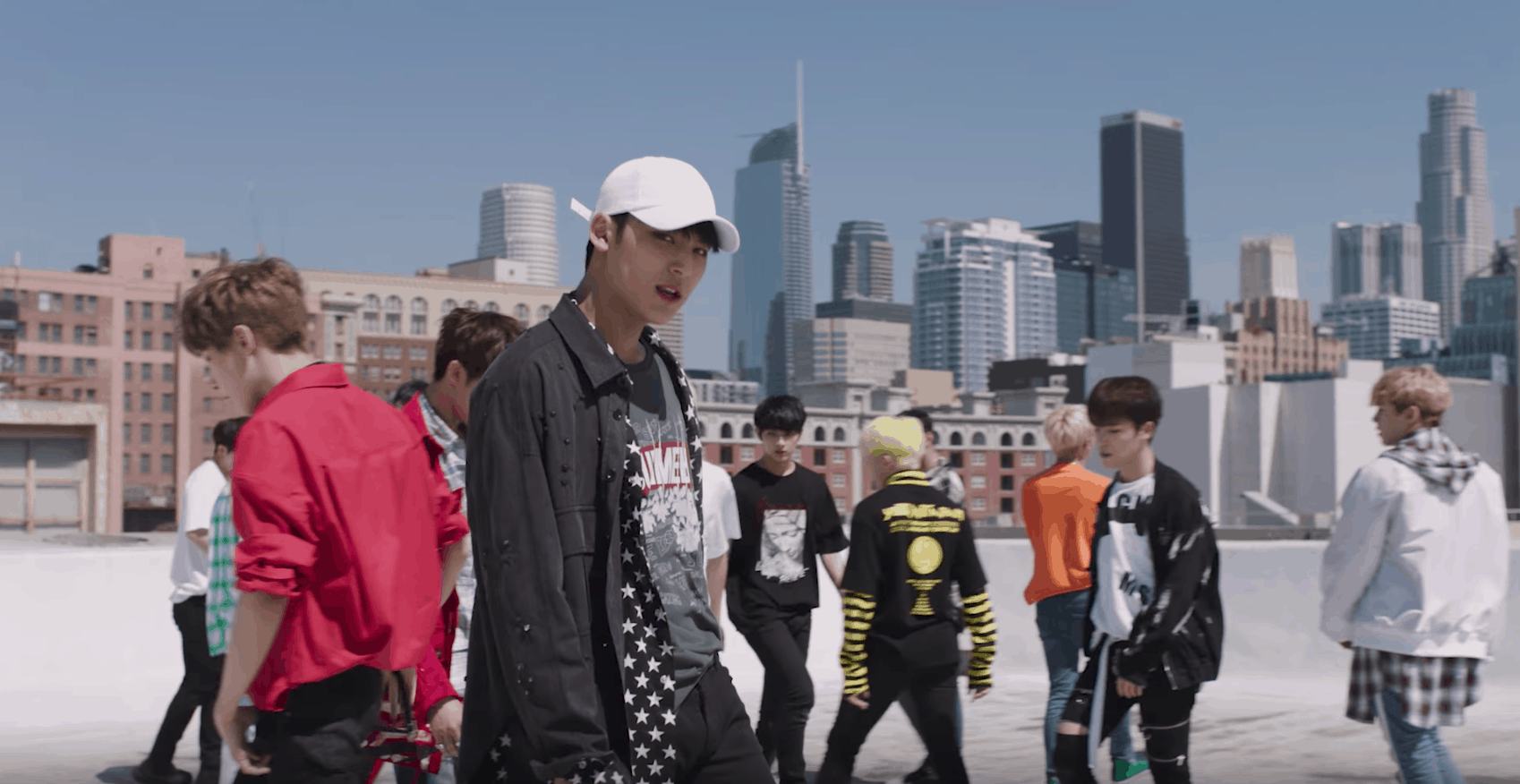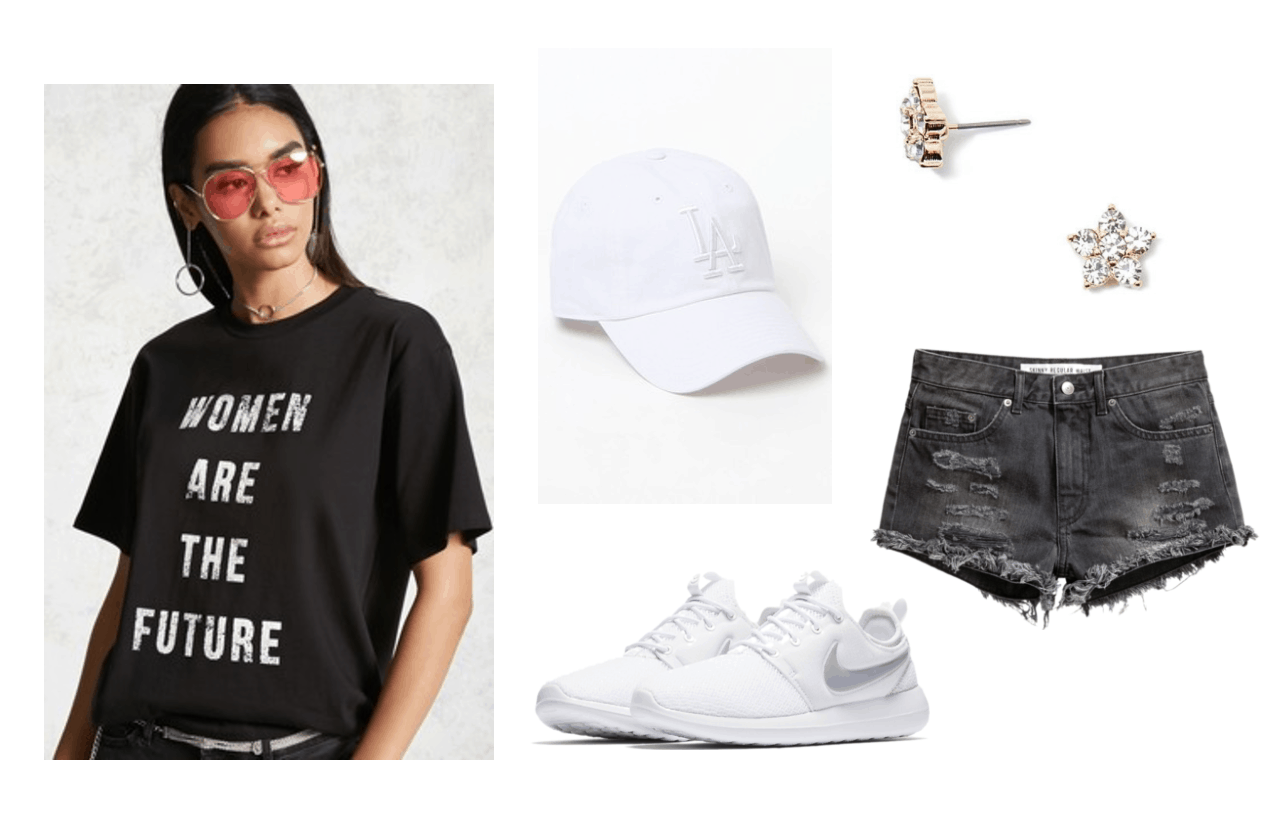 Products: Tee – Forever 21, Shorts – H&M, Hat – PACSUN, Earrings – Forever 21, Shoes – Nike
I love this urban, edgy look. Of course, long sleeves and long pants in this weather may be a bit of a stretch. So I paired the graphic tee with black distressed denim shorts and kept the white hat and the star element with the addition of star earrings.
Seventeen Kpop Fashion: Outfit 2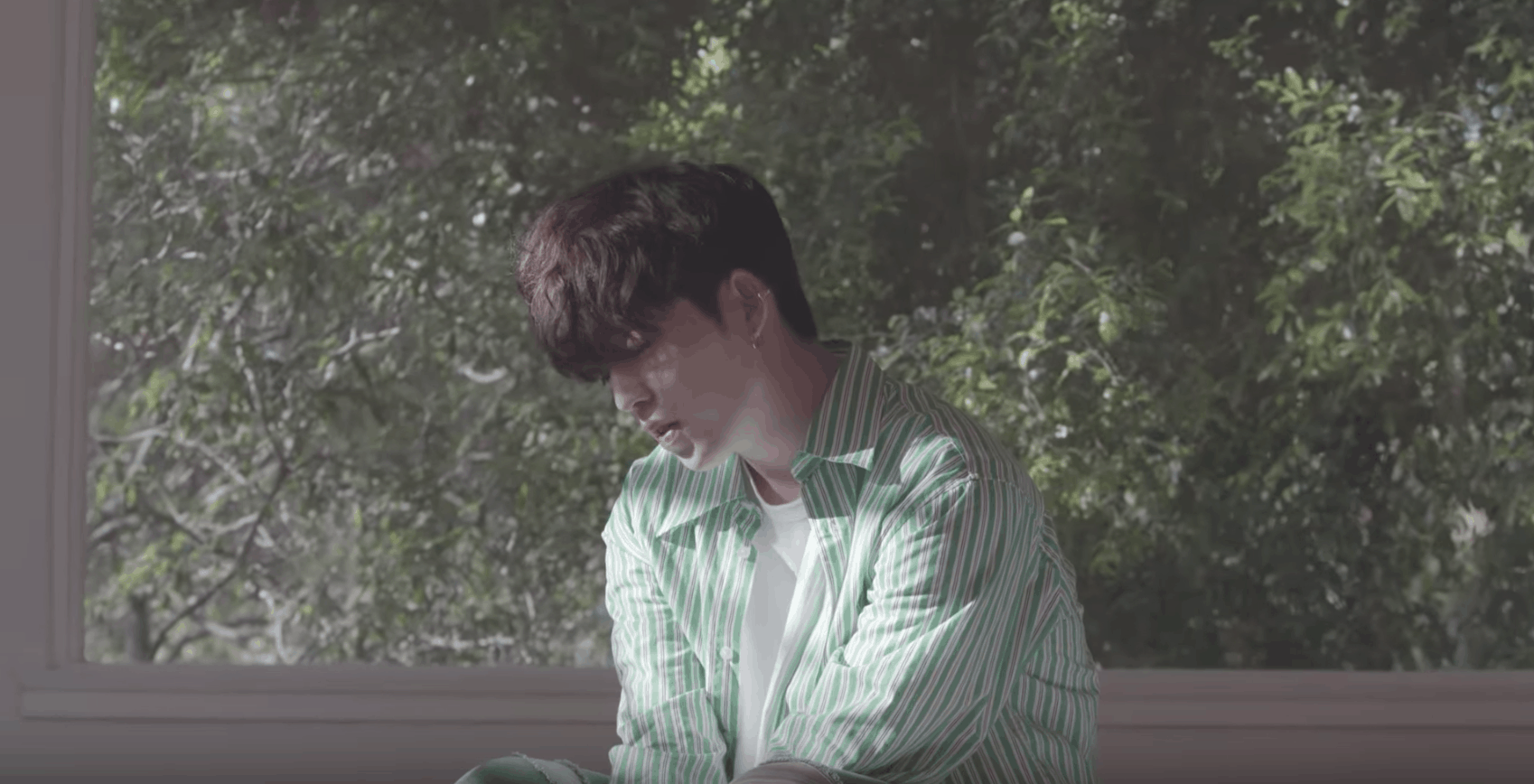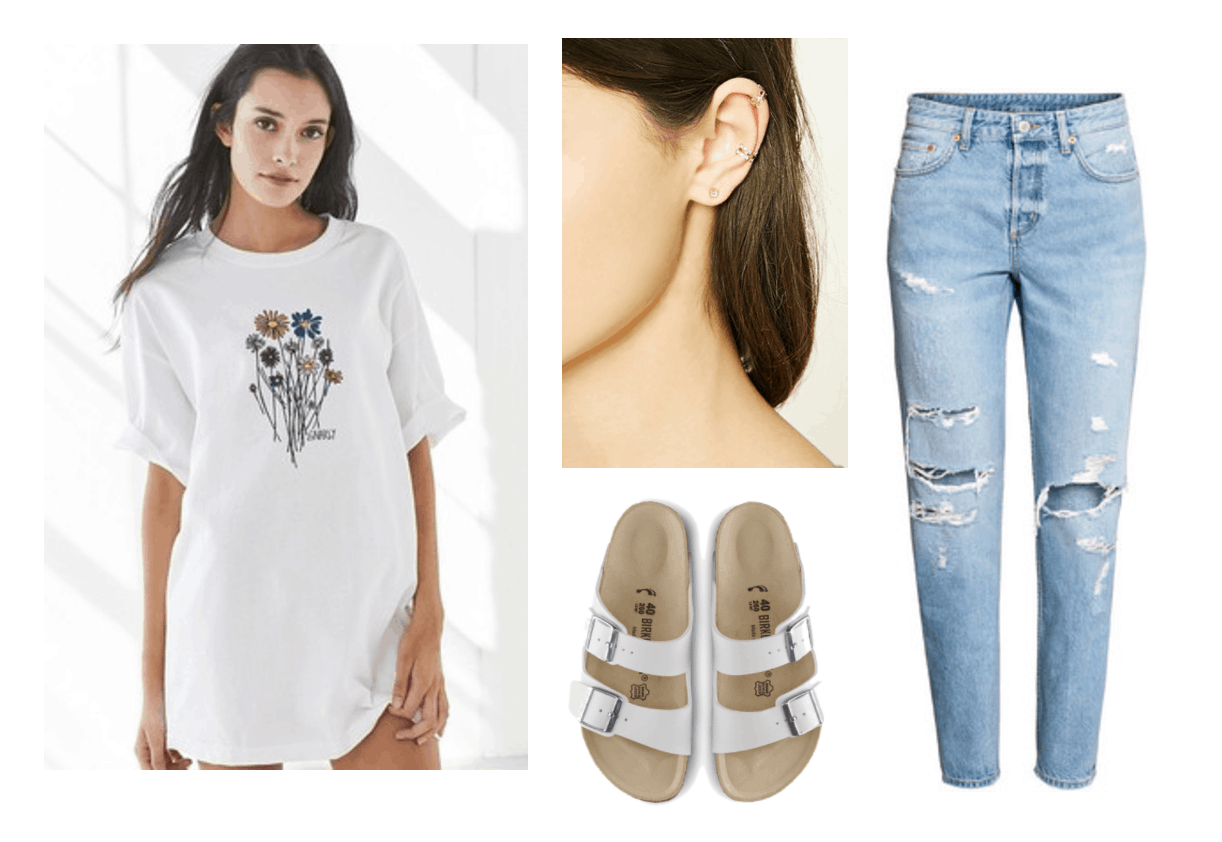 Products: Shirt – Urban Outfitters, Jeans – H&M, Earrings – Forever 21, Shoes – Birkenstock
You can't go wrong with a white tee and jeans. For this outfit, I was going for a natural, simple vibe. So I styled a white tee with ripped boyfriend jeans, and I kept the look clean and minimalistic with ear cuffs and footbed sandals.
Seventeen Kpop Fashion: Outfit 3
Products: Shirt – H&M, Pants – Aerie, Cardigan – Forever 21, Shoes – Charlotte Russe
Matching neutrals are currently trending, and I love the laid-back, almost zenlike vibe they give off. For this look, I wanted to stick with the color beige (as shown in the music video) and also emphasize comfort. So I styled a loose-fitting linen top with lace-up sweatshorts and a long, hooded cardigan, then added flip flops for the ultimate lounge look.
What Do You Think?
Did you enjoy the music video? What do you think of Seventeen's kpop style? Which look is your favorite? Which artist do you want me to cover next? Leave your comments below!
(And for more Kpop style, be sure to check out our Kpop Fashion page.)