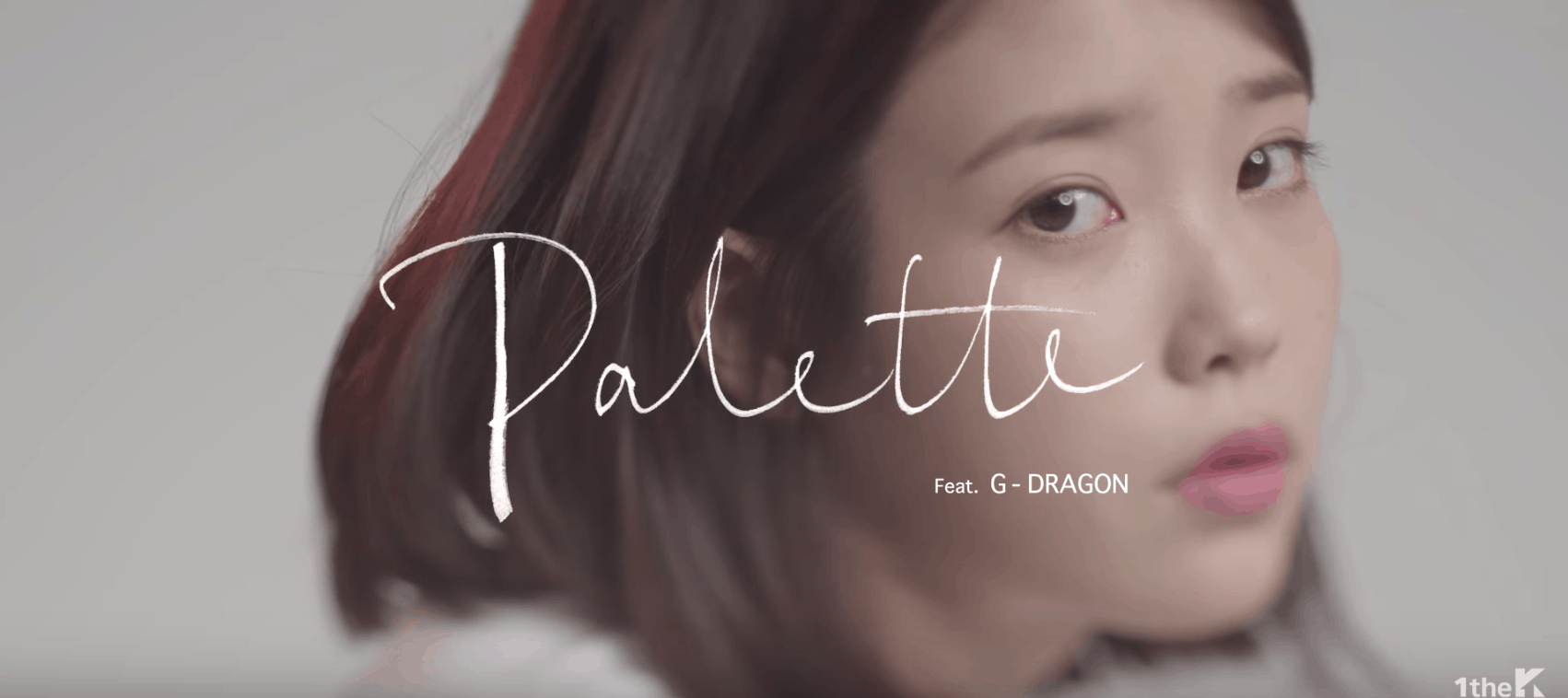 Ji-Eun Lee, better known by her stage name, IU, is a South Korean singer-songwriter. She began her music career at age 16 and is now one of the most popular female singers and highest-earning celebrities in South Korea.
IU recently released her fourth studio album, Palette, which is also the title of an album track. Check out the music video below:
[MV] IU(아이유) _ Palette(팔레트) (Feat. G-DRAGON)
The song, "Palette", talks about IU's life as a 20-something and her experiences learning to be comfortable in her own skin, making her own decisions, and maturing into a confident woman. In the chorus, she sings, "I'm 25. I like it. I'm truly fine."
In the music video, IU incorporates various colors (as suggested by the song title) and pulls from different eras in fashion, which inspired me to re-create three of her looks. Read on for some IU fashion:
Look 1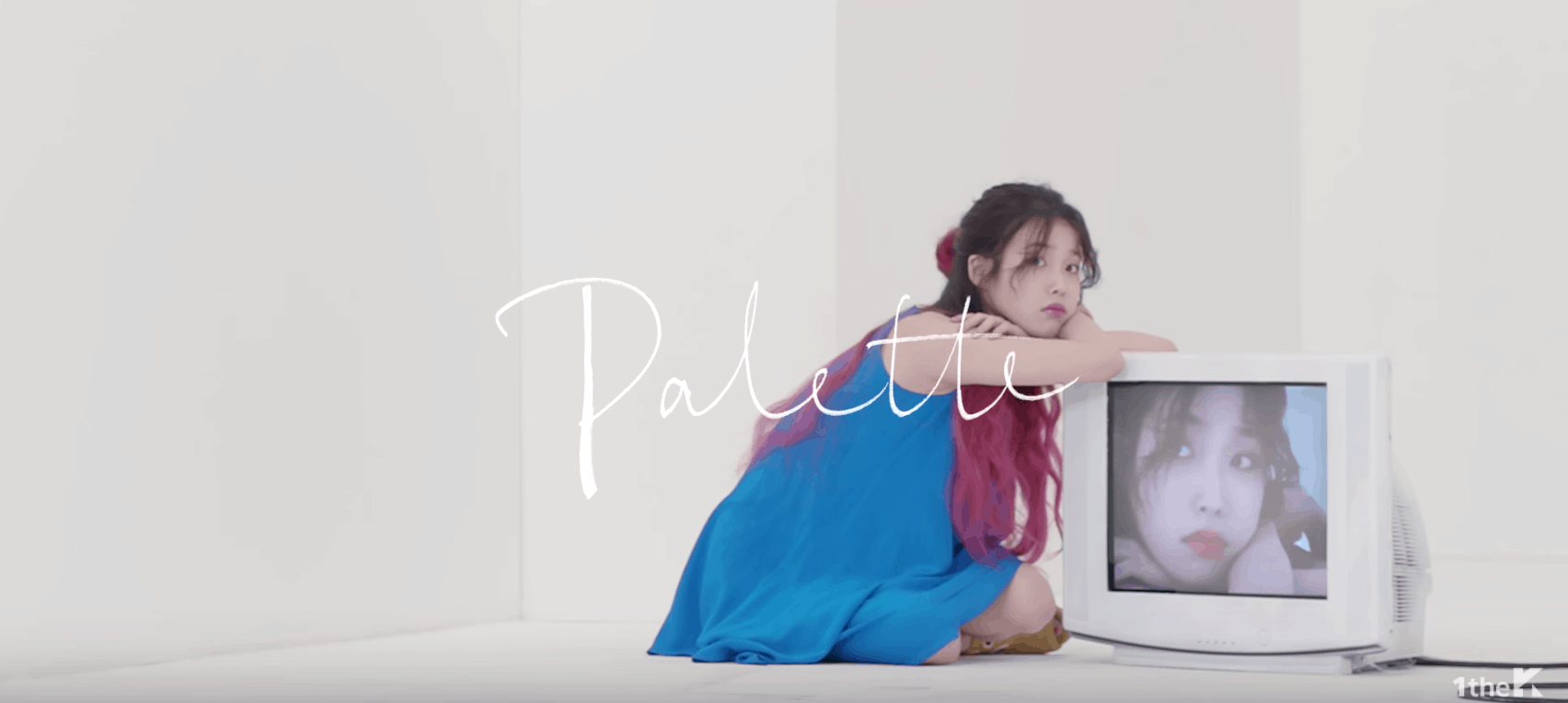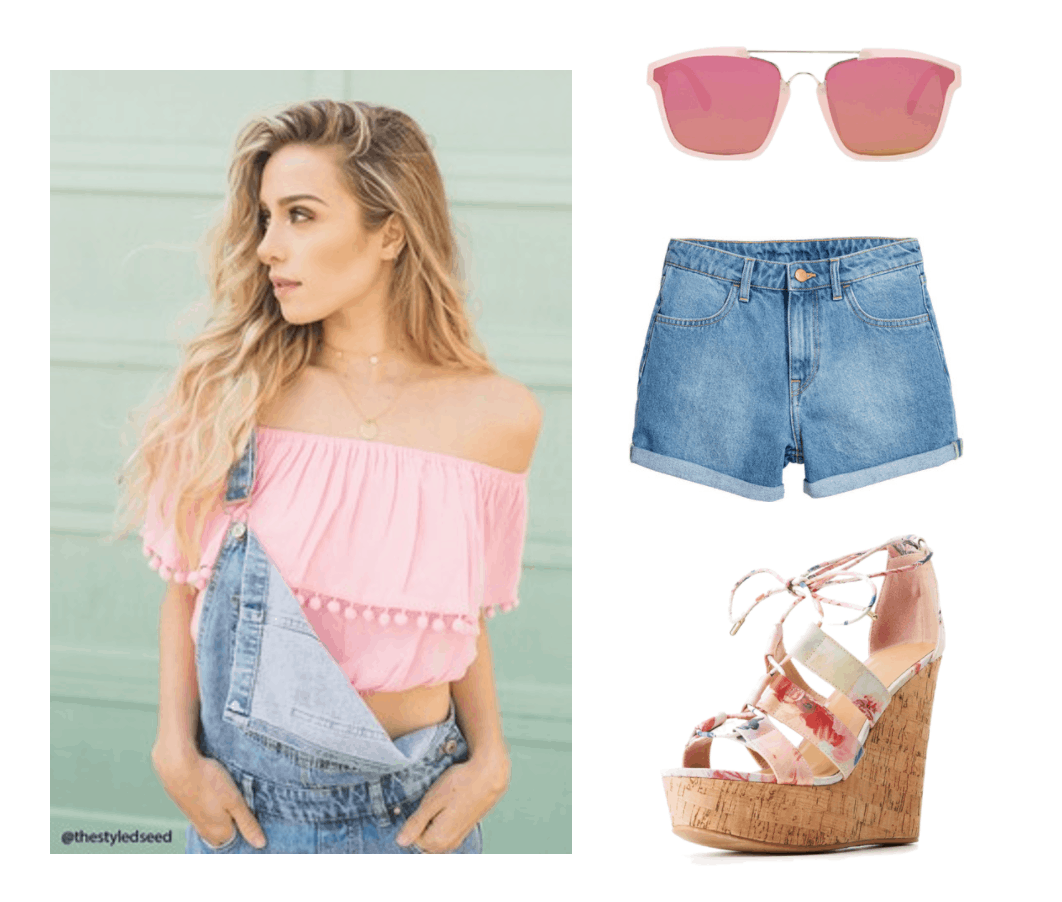 Products: Top – Forever 21, Shorts – H&M, Sunglasses – Forever 21, Shoes – Charlotte Russe
IU's bright pink hair contrasts with the vibrant blue dress, creating a juxtaposition of warm and cool tones that is visually appealing to the eye.
To achieve a similar look, I styled a pink top with blue denim shorts and utilized different shades of pink in the accessories. This is a sweet, cool look that's perfect for the approaching summer.
Look 2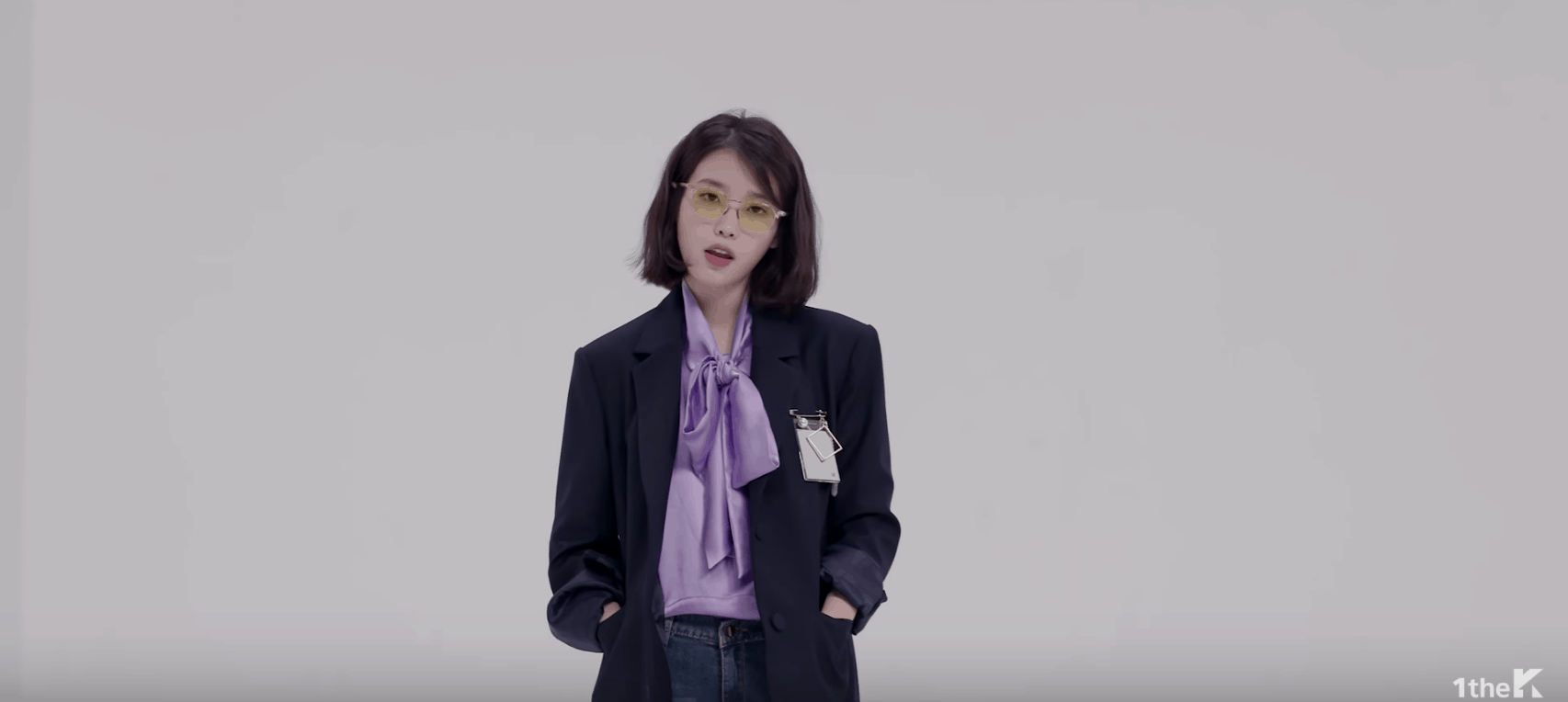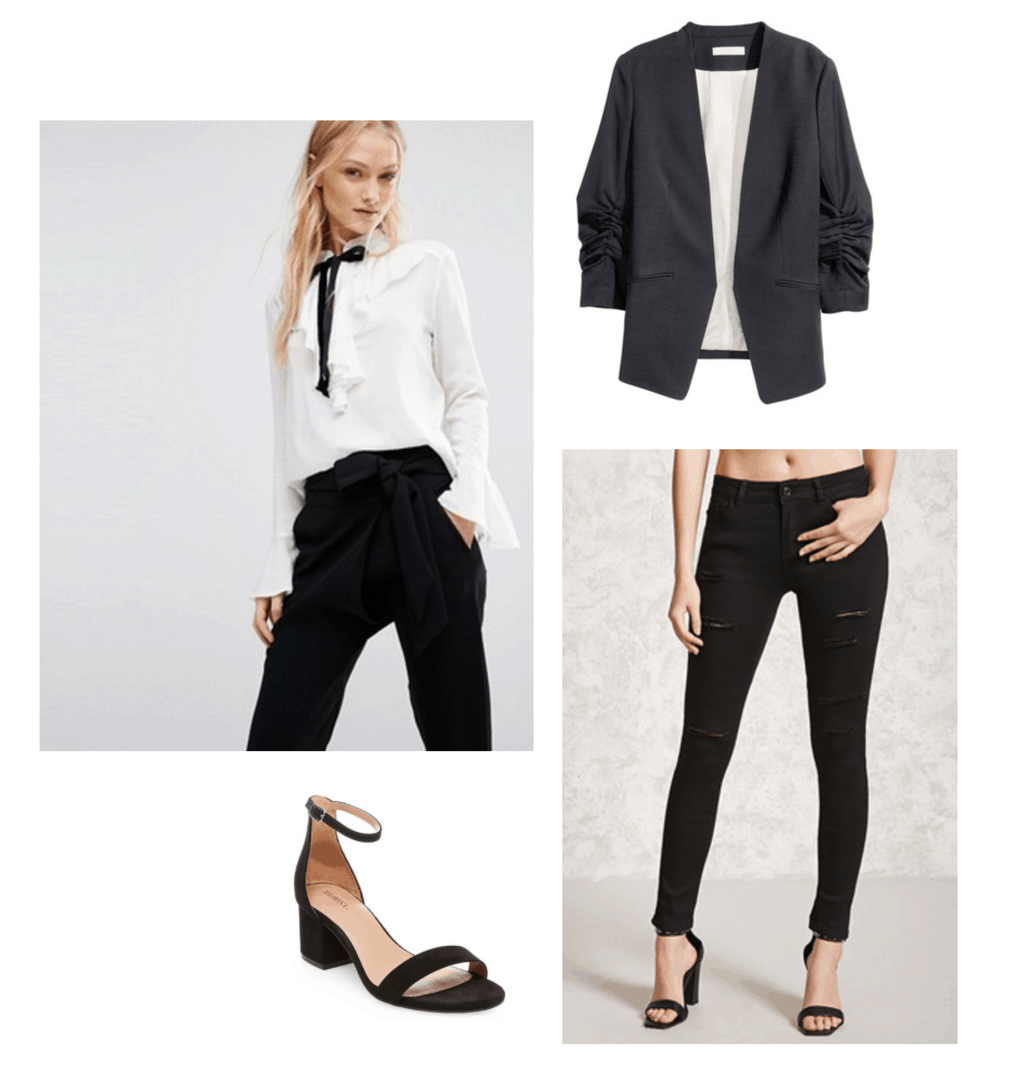 Products: Blouse – ASOS, Jeans – Forever 21, Blazer – H&M, Shoes – Target
This next outfit reminds me of what my mom would have worn in her 20's. Since fashion trends tend to be repeated and modernized, I took this throwback look and applied to our millennial style.
I took a billowy white blouse and paired it with a fitted jacket and distressed black denim jeans to make it more casual, then I added the heels to make it more chic.
Look 3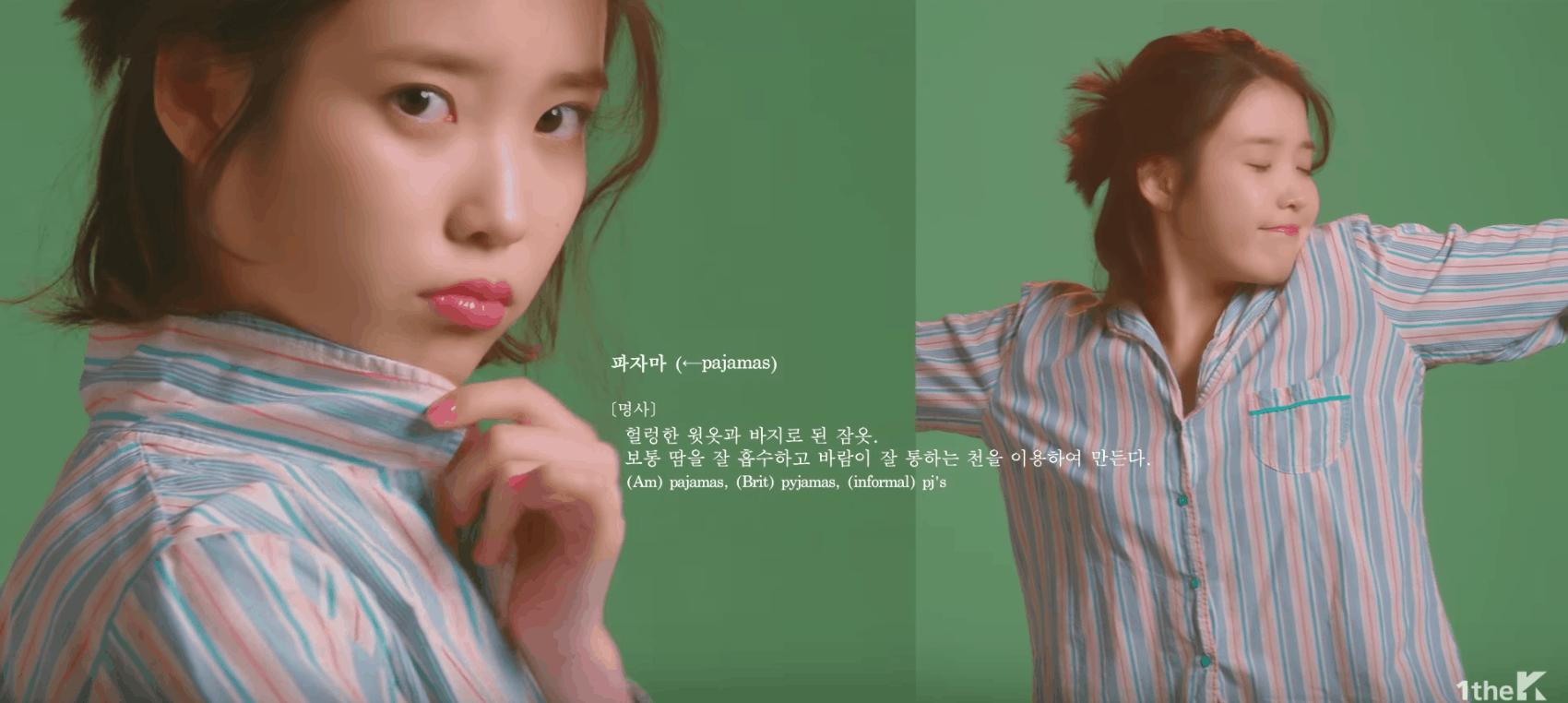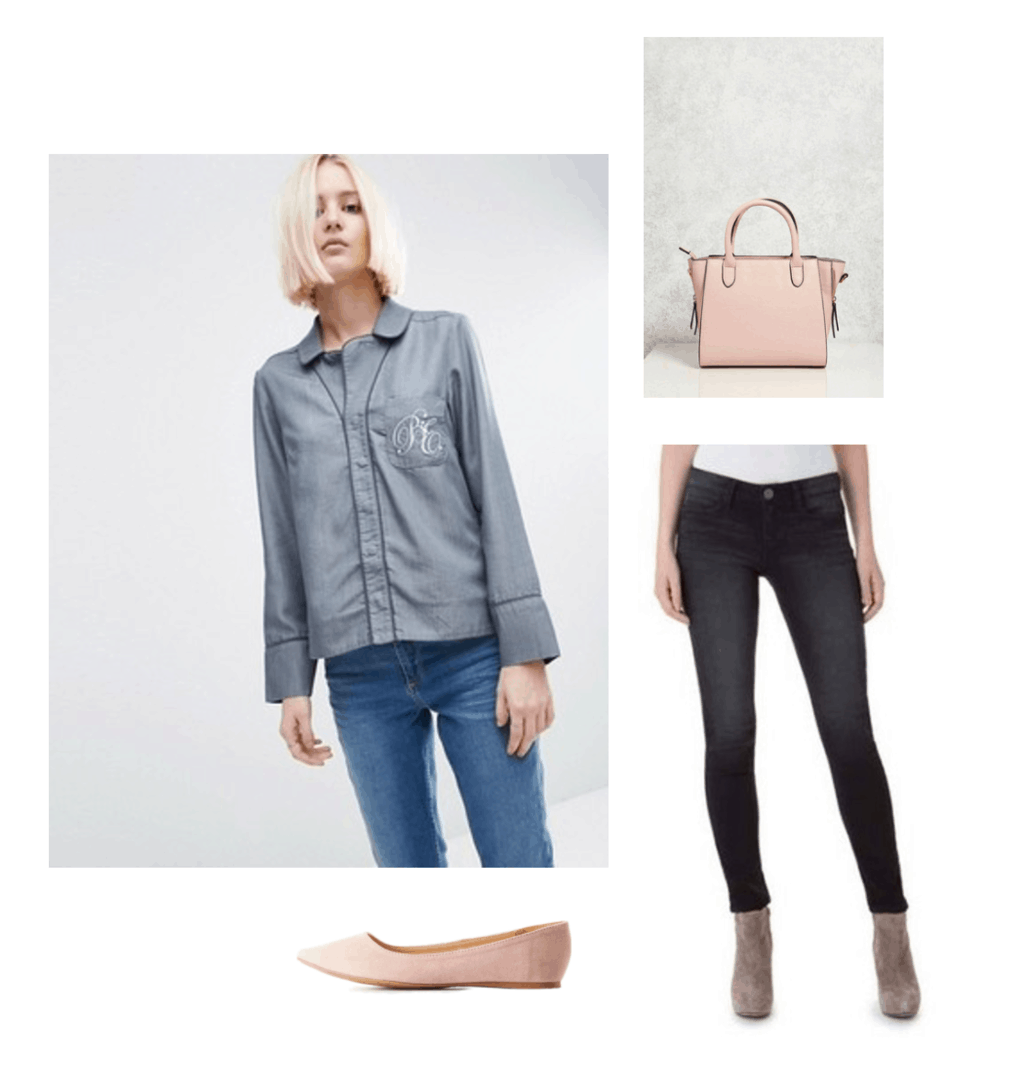 Products: Top – ASOS, Jeans – Walmart, Purse – Forever 21, Shoes – Charlotte Russe
This final look is inspired by pajamas. Thankfully, the pajama-style has been fashionable for a while, and it's finally trendy to wear pajama-looking tops outside.
Obviously, I wanted to emphasize comfort here. So I took a pajama blouse and styled it with jeans and flats and added a purse to give the look more structure and form.
What Do You Think?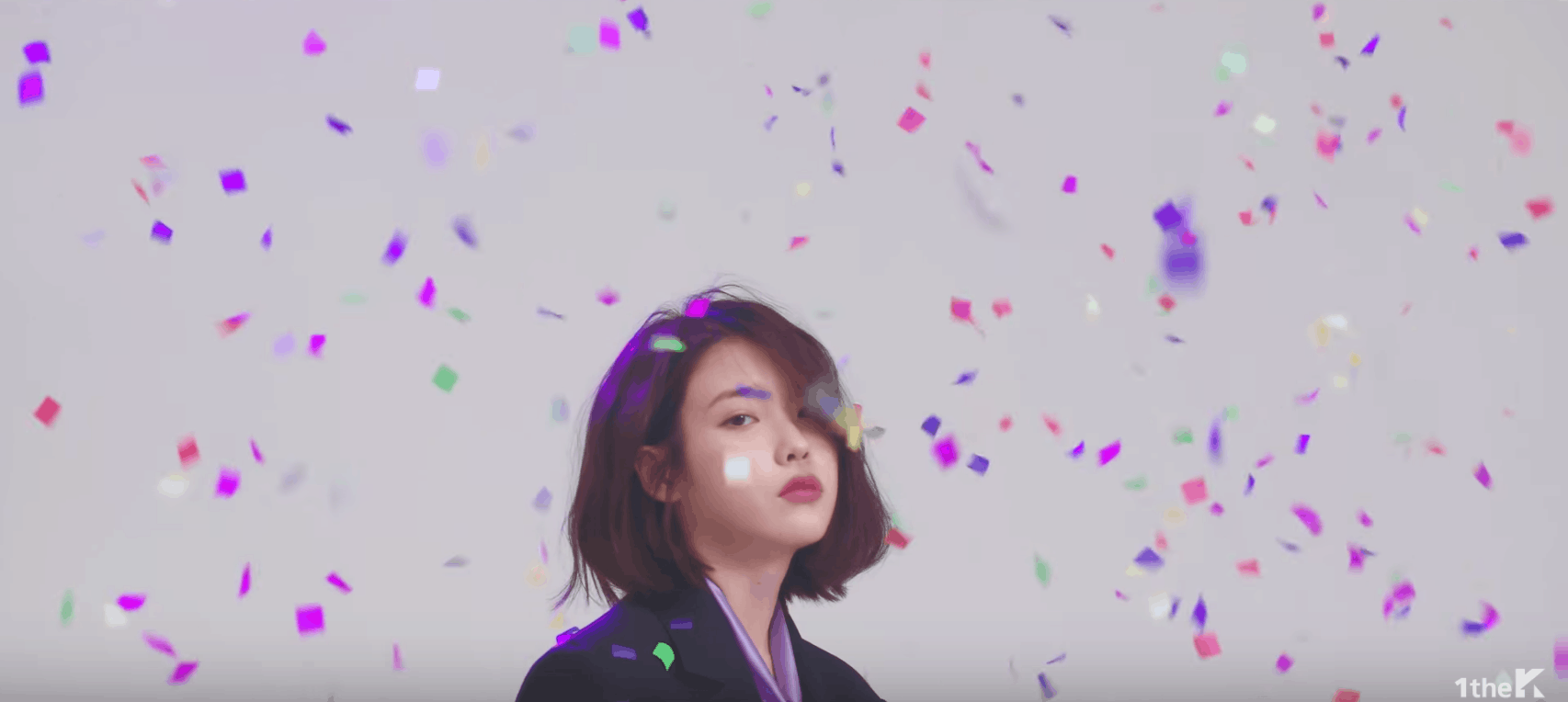 Did you like the song? Which look is your favorite? Comment down below!