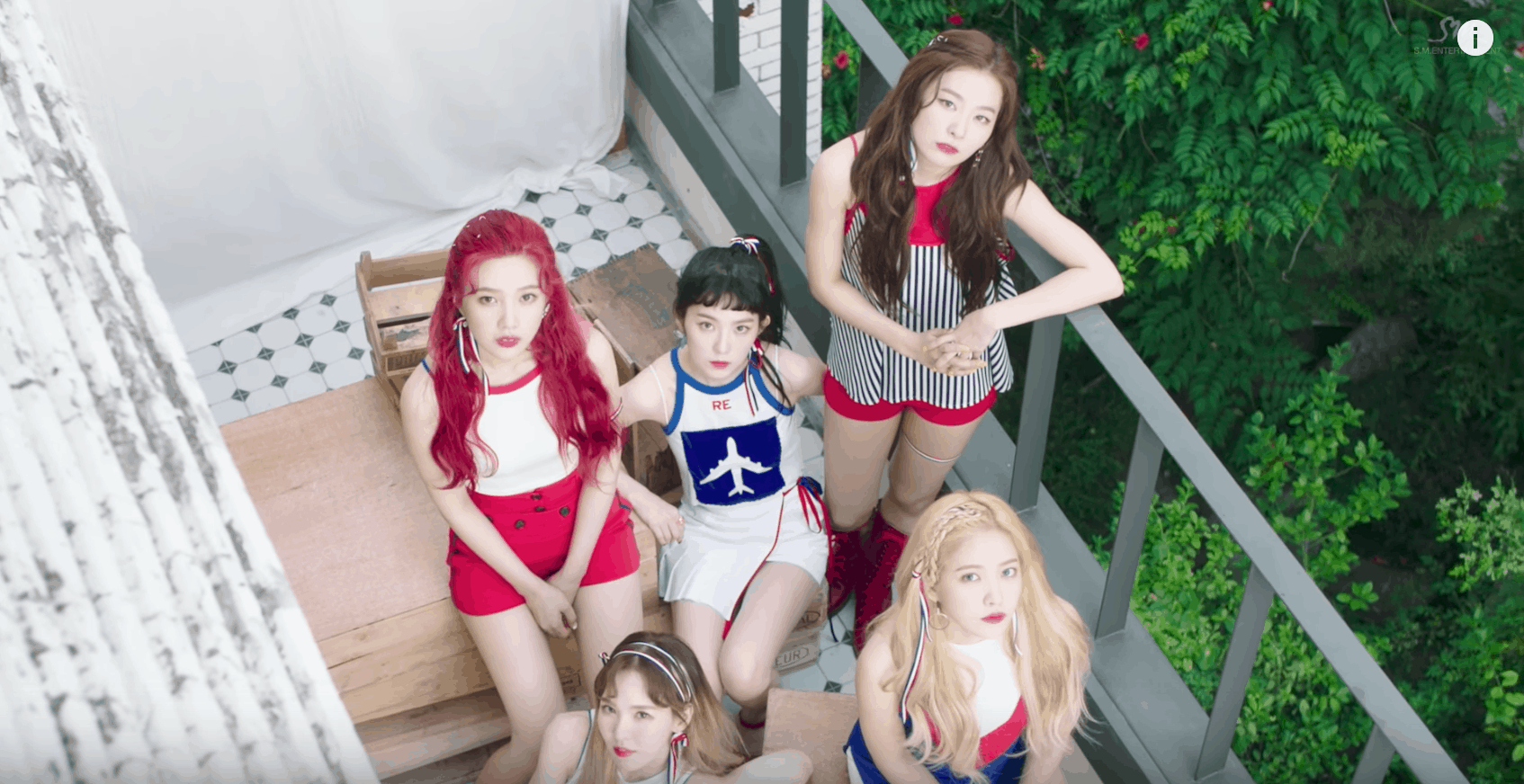 Red Velvet is a five-member K-pop girl group that debuted in 2014. Over the past three years, they have been steadily gaining popularity, with hit songs including "Ice Cream Cake" and "Dumb Dumb".
Recently, they made a comeback with a new mini album titled, "The Red Summer," and their title track is "Red Flavor," an upbeat, fun song that likens summer love to the taste of fruits, ice cream, and candy. Check out the music video below!
Red Velvet 레드벨벳 '빨간 맛 (Red Flavor)' MV
The music video is filled with vibrant colors and fruit imagery, and I feel refreshed just watching it. Here are my re-created versions of the looks in the music video!
Red Velvet "Red Flavor" Outfit 1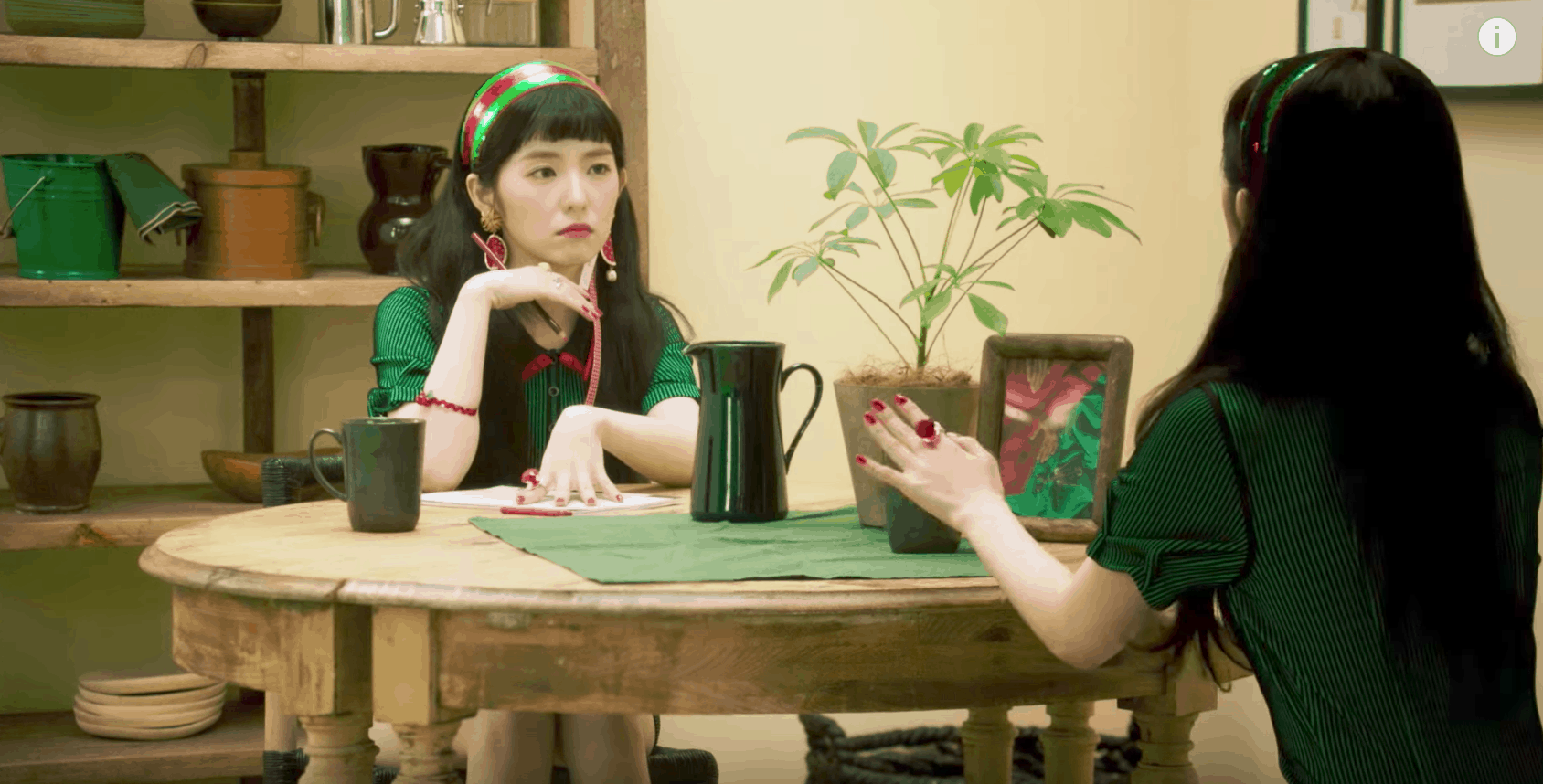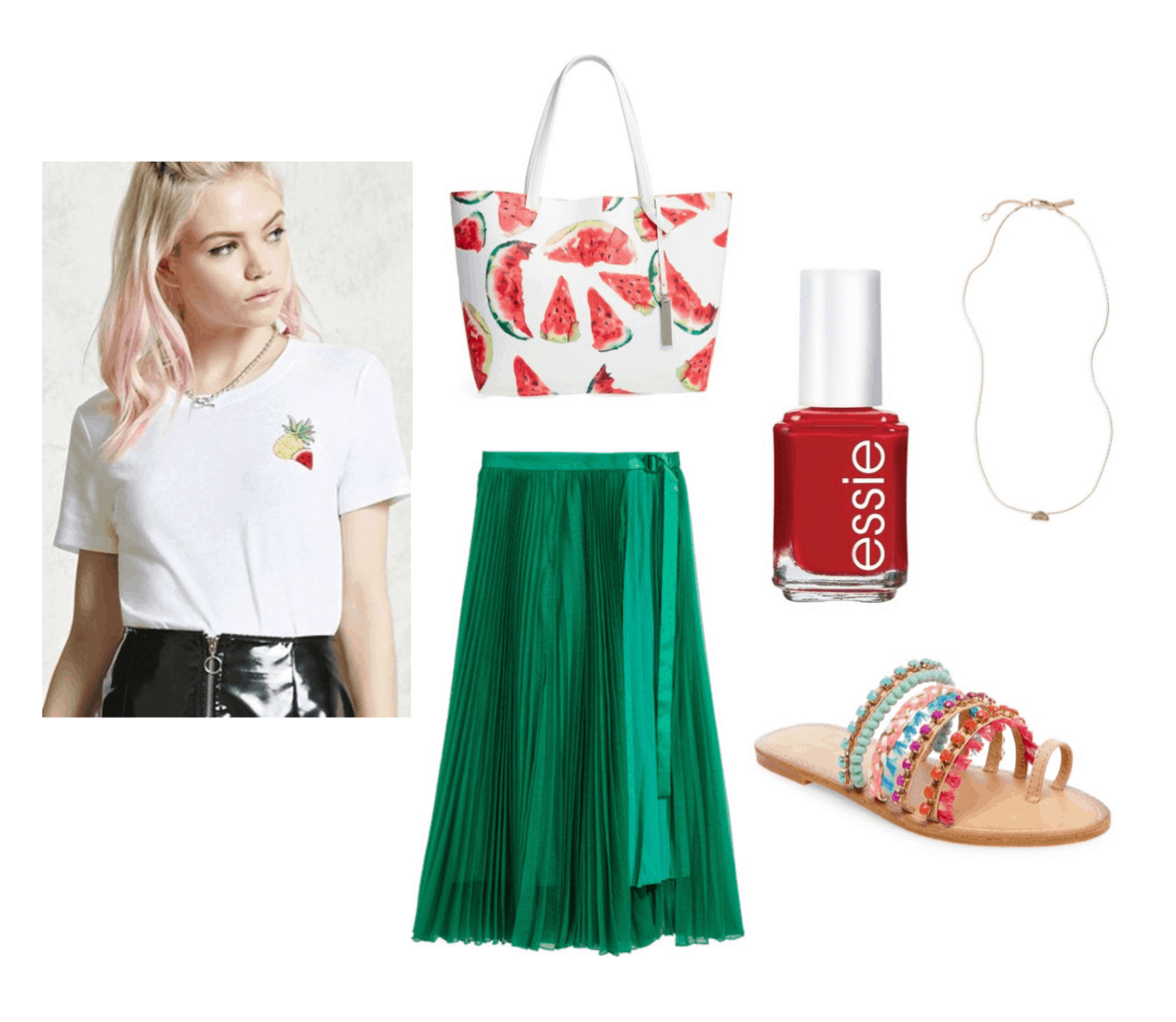 Products: Shirt – Forever 21, Skirt – H&M, Shoes – DSW, Purse – Nordstrom, Nail polish – Target, Necklace – Nordstrom,
The fruit motif of the music video is quirky, unconventional, and fun. I love how everyone in the video embodies a fruit. In this case, Irene's fruit is a watermelon.
To channel this look, I found a tropical fruit graphic tee and paired it with a pleated green skirt, and accessorized with a watermelon-printed tote, a gold watermelon charm necklace, and colorful sandals.
I added red nail polish as a finishing touch in the color Russian Roulette (which also happens to be the name of one of Red Velvet's songs!).
Red Velvet "Red Flavor" Outfit 2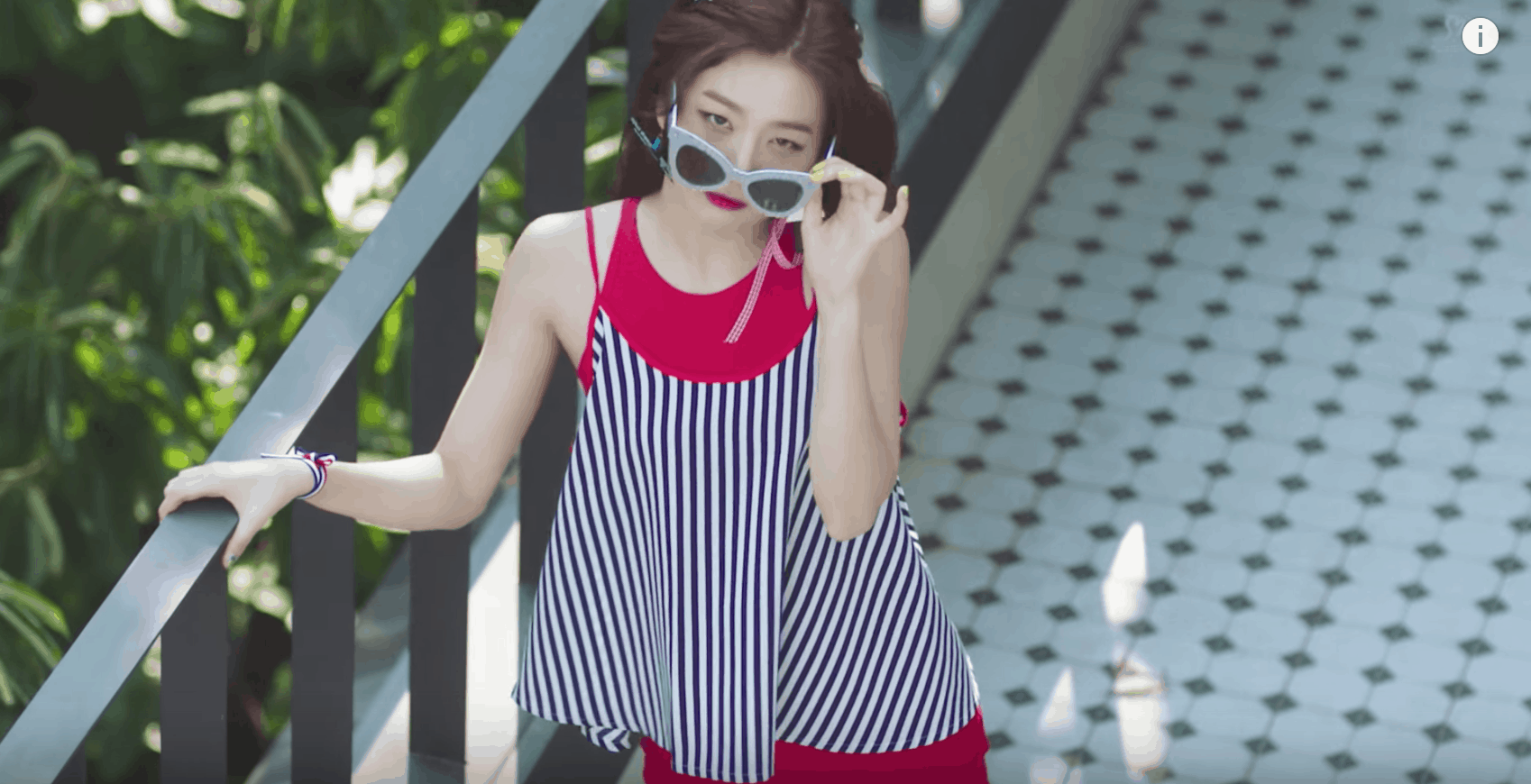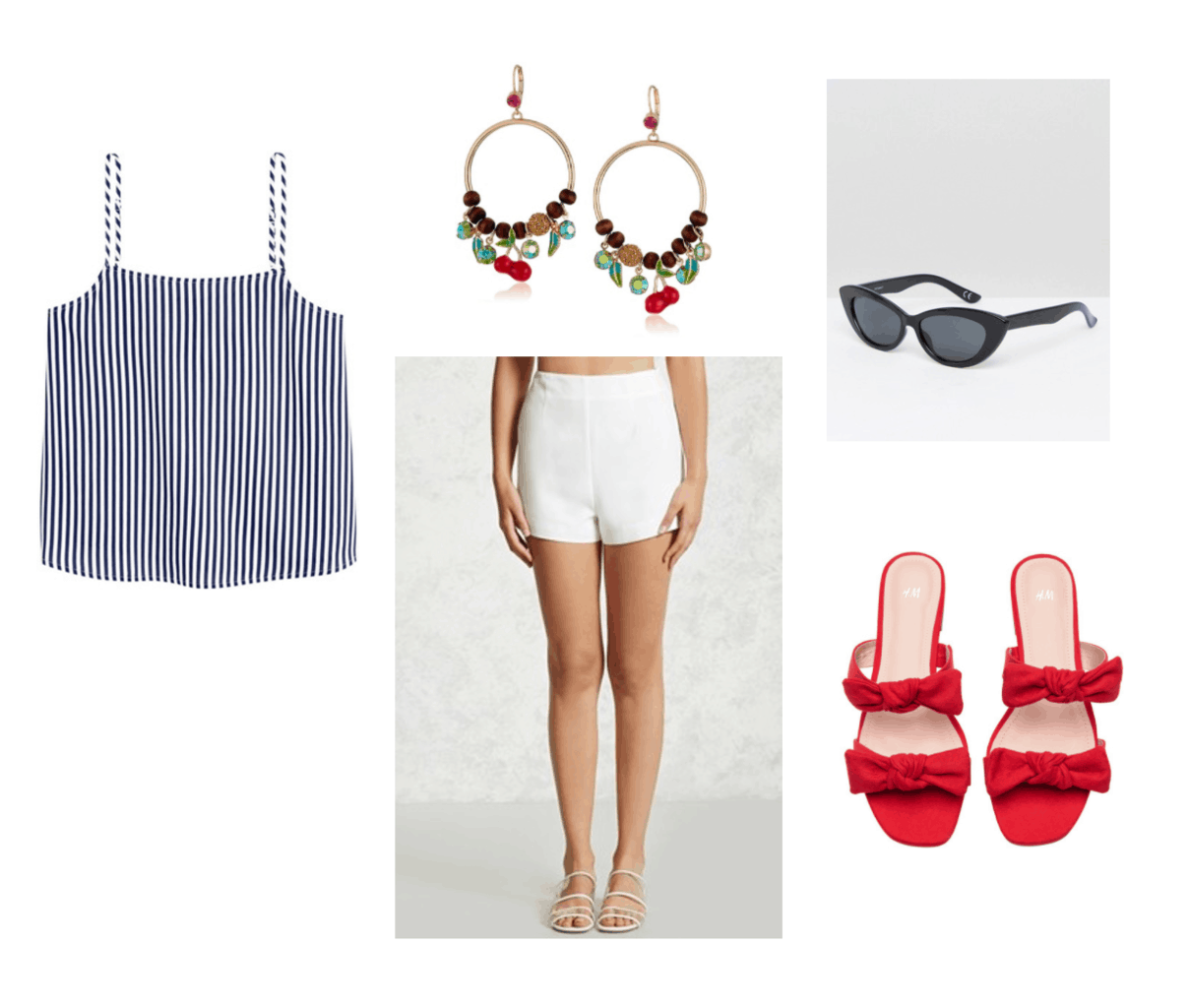 Products: Top – H&M, Shorts – Forever 21, Sunglasses – ASOS, Earrings – Amazon, Shoes – H&M
The blue, red, and white combination caught my eye, so I had to re-create it. I took a striped camisole top and paired it with white shorts for a cool summer look and added red sandals, retro cat-eye sunglasses, and cherry hoop earrings.
Red Velvet "Red Flavor" Outfit 3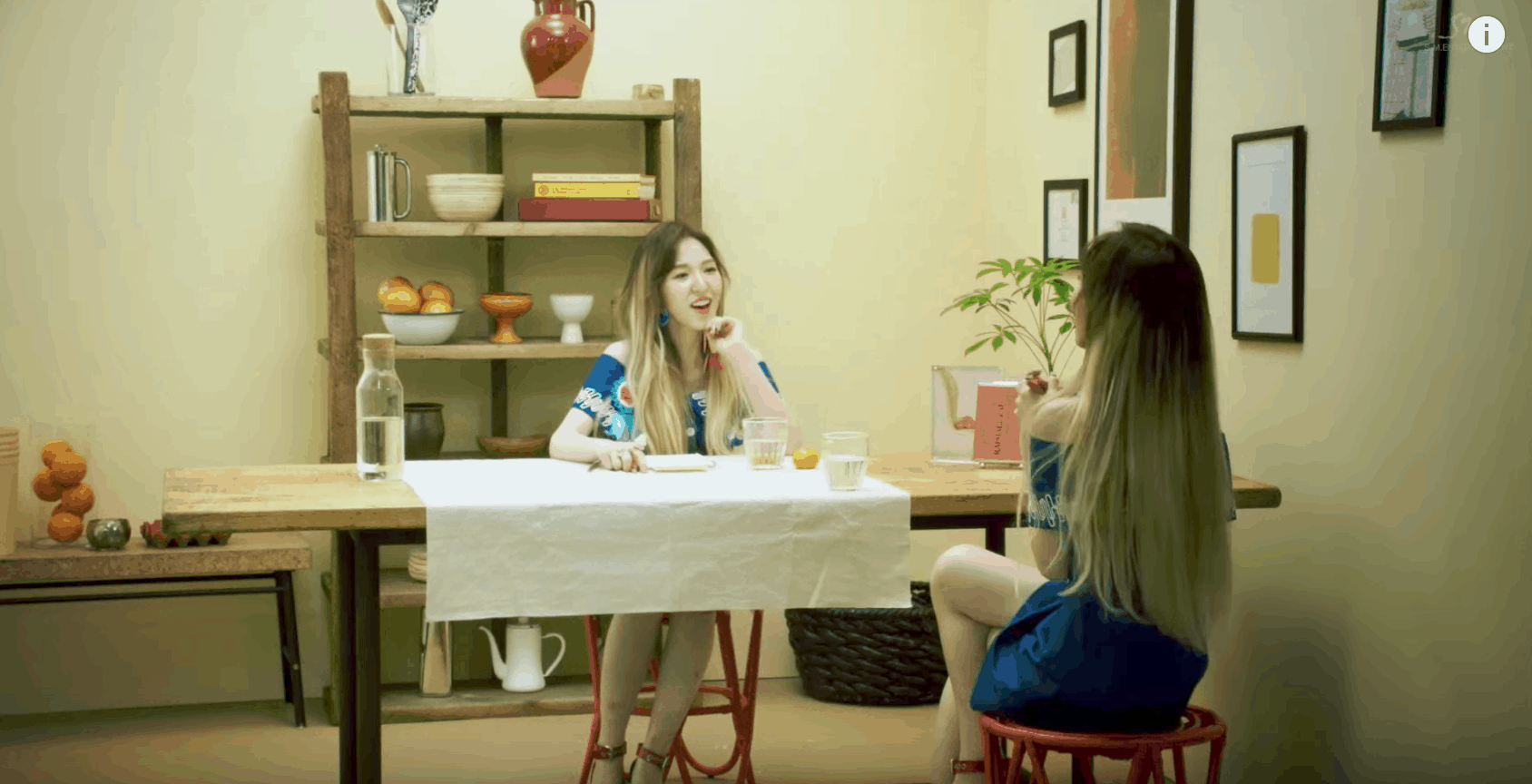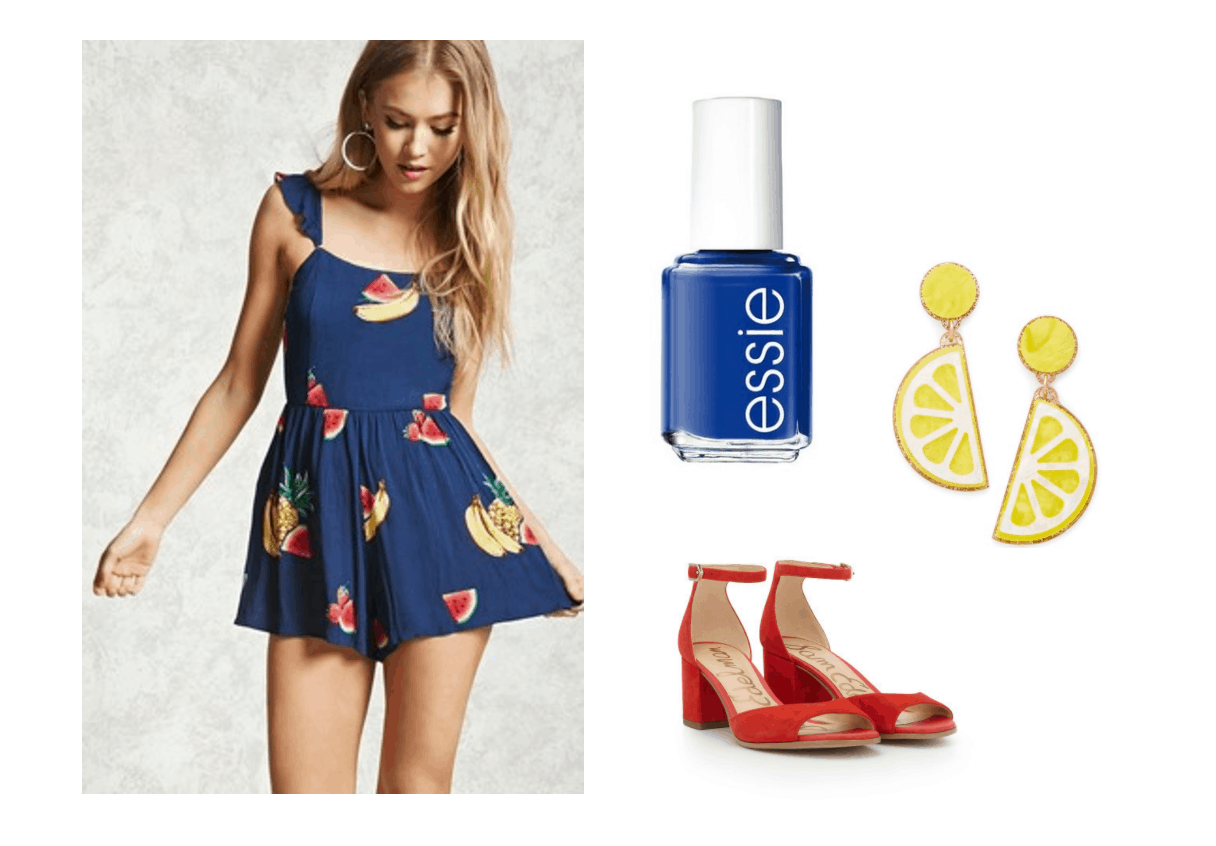 Products: Romper – Forever 21, Shoes – Sam Edelman, Earrings – Macy's, Nail polish – Target
For the final look, I went back to the fruit theme. I found a cute fruit-print romper and styled it with red ankle-strap sandals, some lemon drop earrings, and blue nail polish.
What Do You Think?
Which look is your favorite? Would you try any of these outfits? Who do you want me to cover next? Leave your comments below!