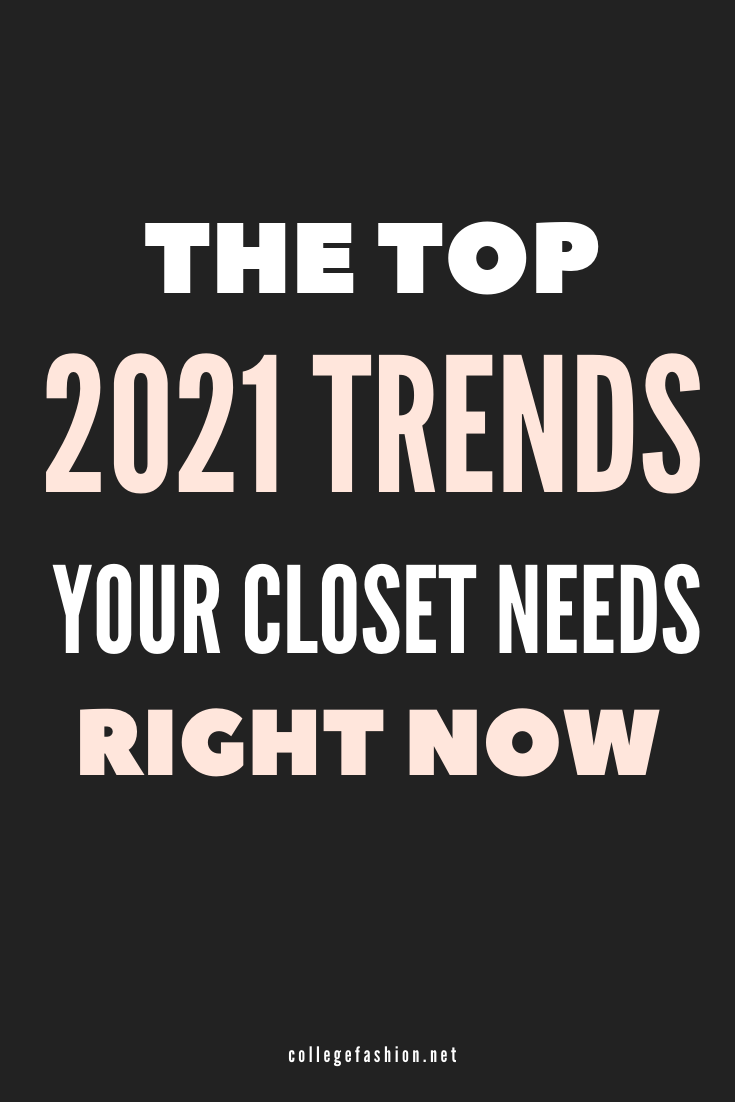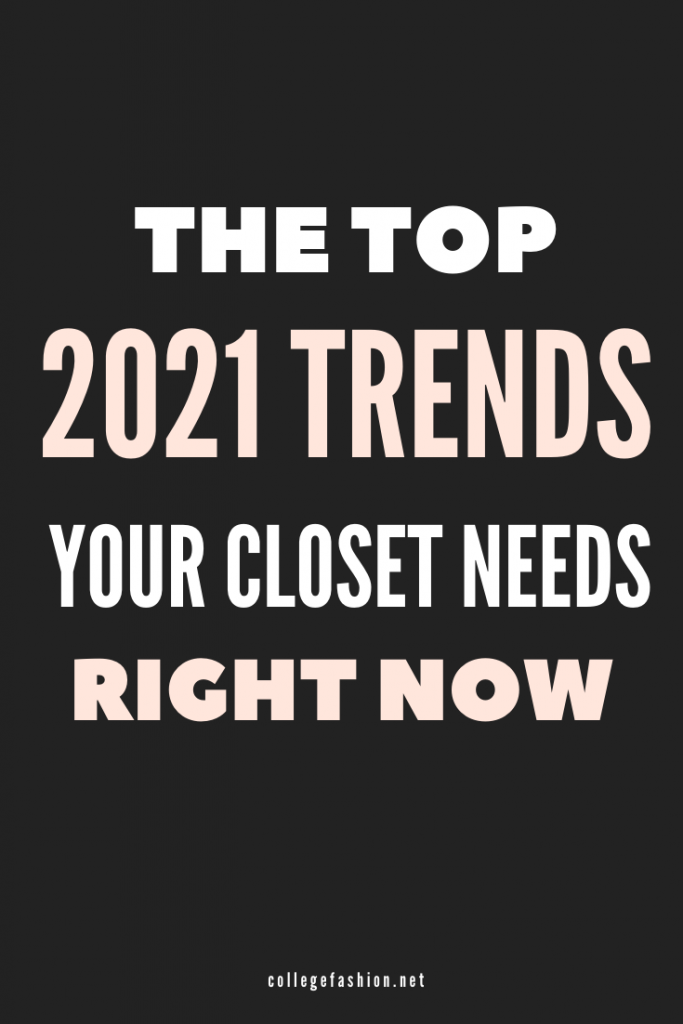 In the fashion world, 2020 has been more relaxed than usual years. Having to stay indoors as much as possible, we have not been able to style up our favorite looks as much as we are used to.
With 2021 happily approaching, we're feeling reinvigorated to up our style game. We're inspired by the 2021 trend reports and have rounded up our must-have styles for the new year.
Editor's note 2/12: We just published part 2 to this, with 35+ 2021 fashion trends to get excited about!
Face Masks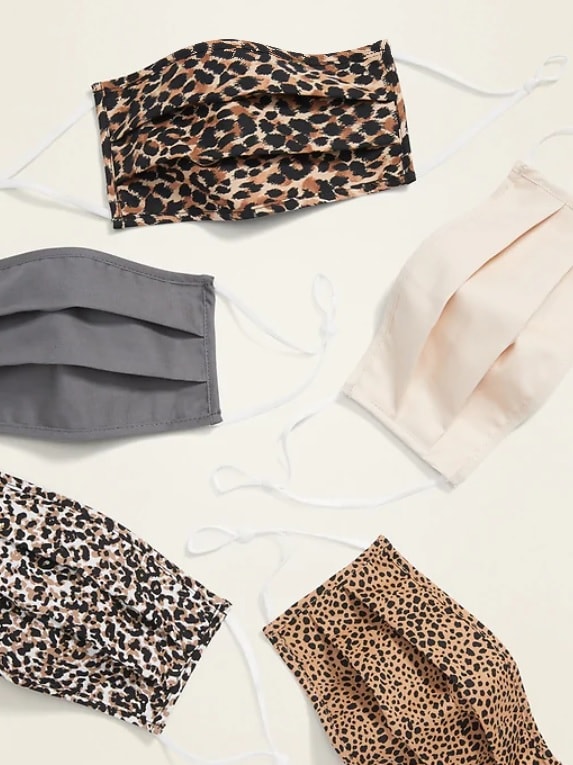 This is the most obvious fashion trend of the year and will continue to be into 2021. For the health and safety of others, it is also the most important.
The options for fashion-forward face masks are endless. Whether you are looking for masks to match your outfits or opting for a sleek, all-black style, make sure you have a few with you when you ring in the new year.
Side-note: if you're dealing with pesky "Mascne" (aka: acne from wearing face masks constantly), then we have plenty of skincare tips to make a habit in 2021 to help save your skin!
Statement Jackets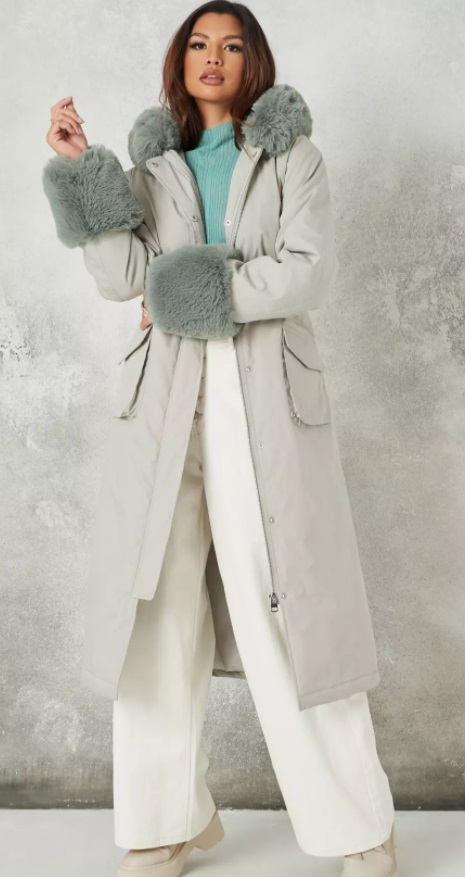 Statement jackets and coats are a fashion trend you will want to participate in if you are wanting to look chic and cozy. This year, the style everyone is falling head over heels for is the famous leather trench coat.
Faux fur trim is getting a lot of popularity and we can understand why. While we love our basic black puffy jackets, these fabulous coats are exactly what you will want to be styling as you start off the new year.
Yellow Tones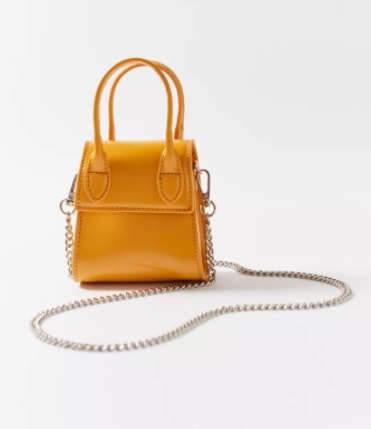 Yellow dresses, mustard coats, dandelion-toned bags… I want them all!
Yellow took over as a trend in 2020, but it's going to grow exponentially in 2021. In fact, Pantone just named the shade "Illuminating" as their 2021 Color of the Year.
Whether it is a small golden clutch to spice up an outfit or a yellow dress, this color seems to be the talk of the town.
The lovely thing about the color is there are so many shades of yellow that you can find the one that best suits your taste and run with it.
Showing Skin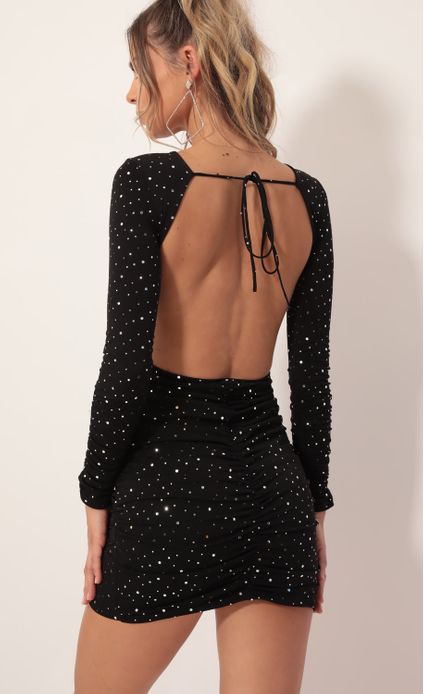 After being locked indoors, revealing a little skin seems like a necessity. There are so many new fun ways to style an outfit in slightly revealing way.
So if you are a lover of cut-out sweaters, dresses, open back tops, then this is a fashion trend you will want to get behind!
Head Scarves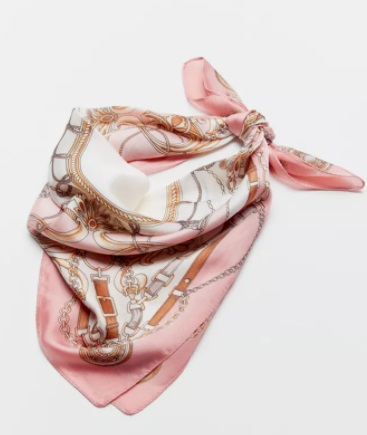 Vintage head scarves are back as a 2021 trend! If you have not already gotten the memo, celebrities like Kylie Jenner, Bella Hadid, and even TikTok star Addison Rae will fill you in.
This look is a gorgeous addition to any outfit and as long as you are confident this style, you will be is set to impress no matter how you style it.
This accessory can also be a life saver when it comes to those pesky bad hair days. So if you do not have any time to get your hair ready in the morning for that Zoom class but want to look like you have it together, this is the accessory for you!
Luxury Loungewear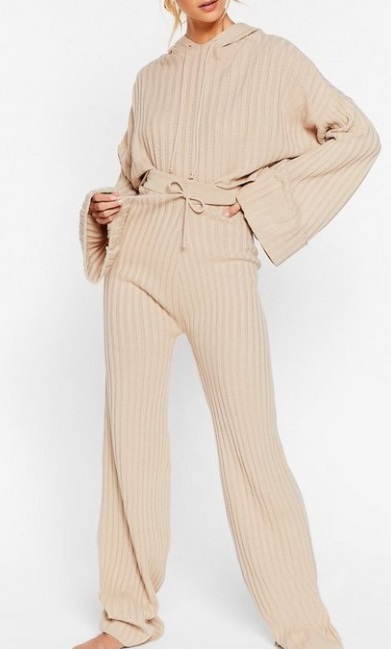 We have been home for months and months on end. While there is hope to getting back out there this upcoming year, styling fashionable loungewear might still be our saving grace.
So while we might be getting some normality back soon, it would not hurt to elevate our loungewear just a little… right?
Shoulder Bags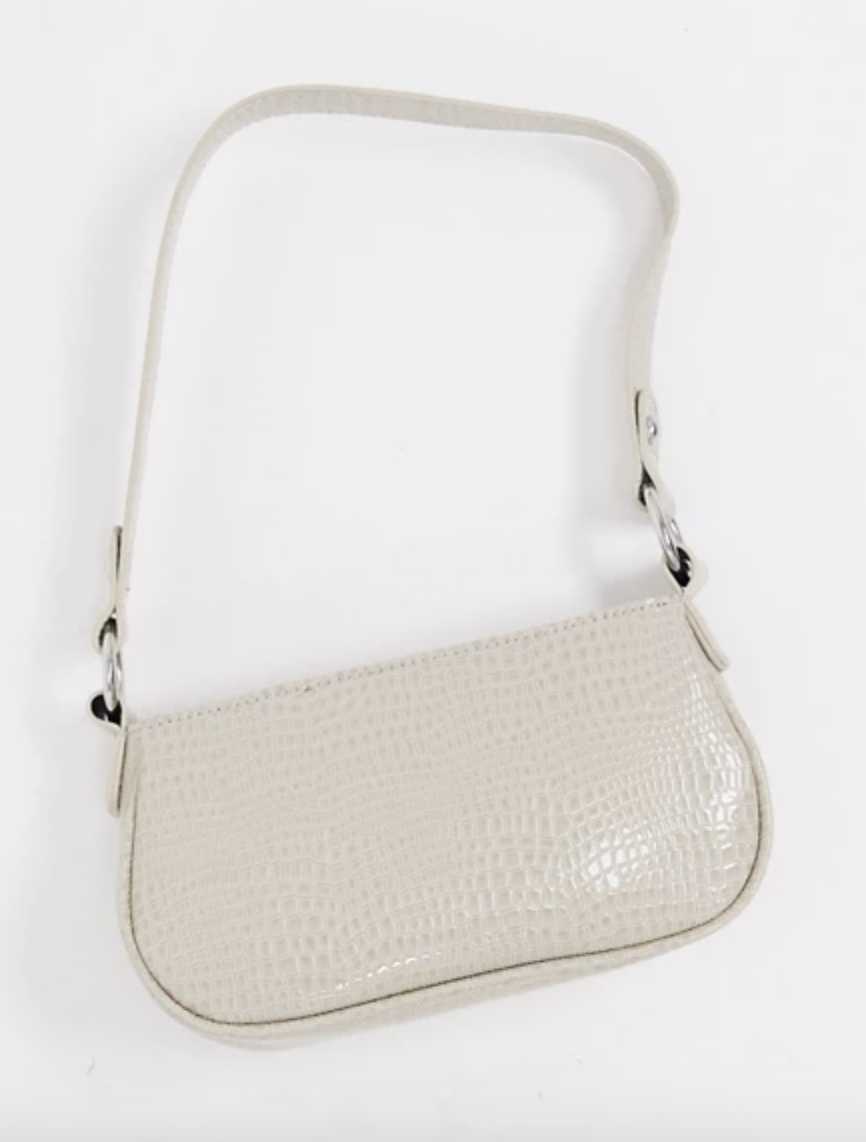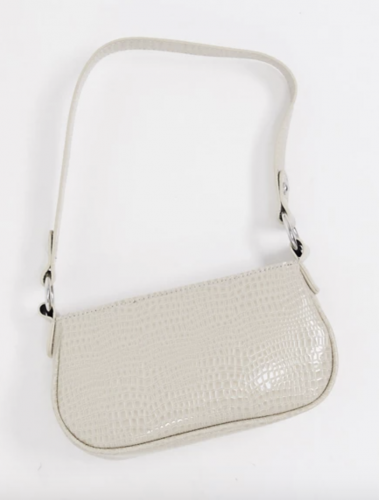 This iconic bag saw the beginning of its return in 2020, and we will happily make way for this trend in 2021.
These tiny wonders are making a huge appearance and are famous for their unique shape and stylish appearance.
Influencers and celebrities alike are taking advantage of this accessory to rock it with everyday outfits. The small and simple style makes it perfect to carry around to a day full of errands or just for fun.
Baggy Jeans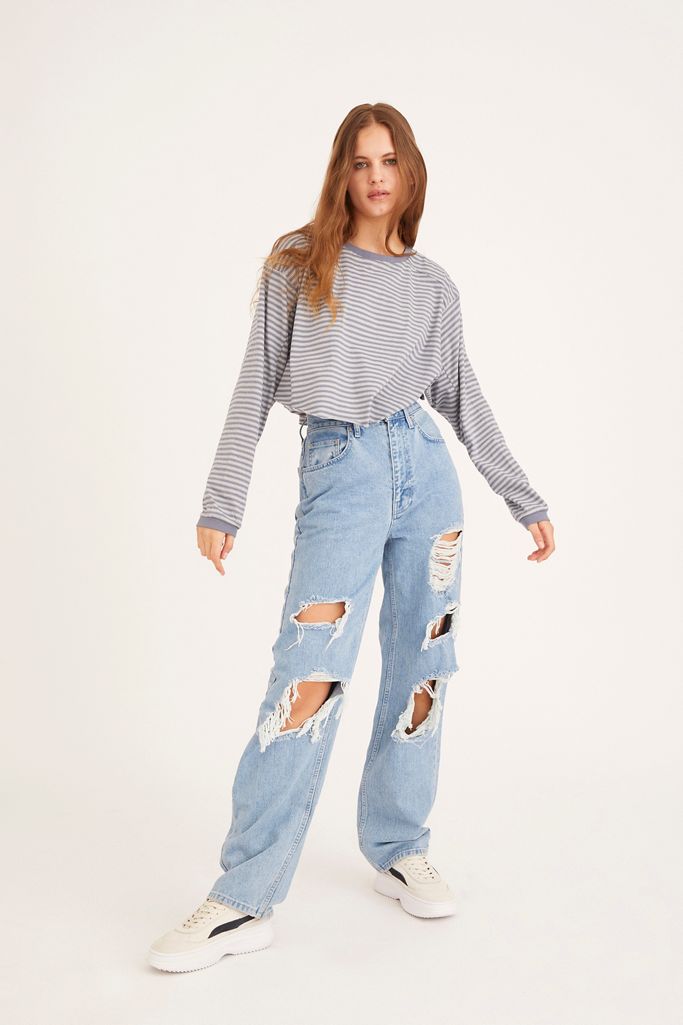 Boyfriend jeans, dad jeans, baggy jeans, or all of the above? While there is so many fun, new fashion trends coming in 2021 to try, the best is always denim.
A perfect way to elevate your wardrobe this upcoming year is investing in a good ol' pair of fashionable jeans.
This does not mean that your classic skinny jeans or ankle cuts need to go, but designers are taking the love of denim to a whole new level.
What do you think of these 2021 trends?
While the year is drawing to a close, I like to look back and reflect on all of the year's fashion trends and the ones to look forward to in the new year.
While you're at it, be sure to see the trends we're putting away in 2021 to make room for some new favorites.
Let me know in the comments below what you thought of these must-haves. Which trend are you looking forward to styling the most in 2021?