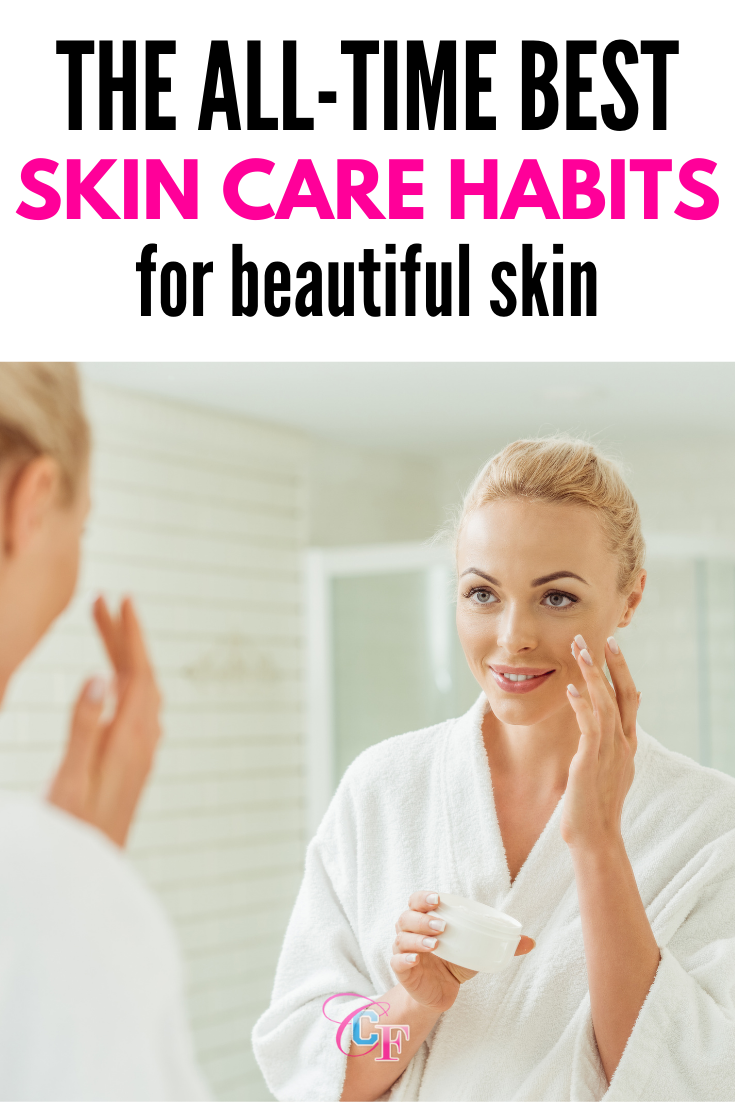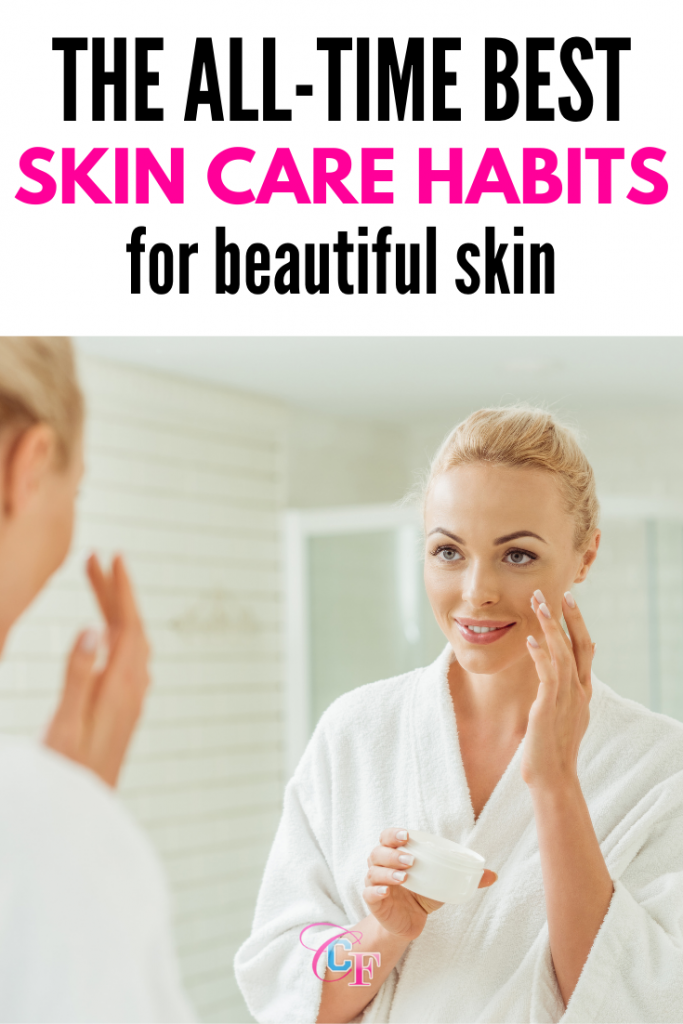 This post will teach you the best skin care habits to live by in the new year, plus our favorite products to upgrade your skincare routine.
Out of all my New Year's Resolutions, one of the most important promises I'm making to myself in 2021 is to take better care of my skin! Skin care is a huge part of self care and — let's be honest — we all need some self care after the year we've had. So it's time we take a better look at our skincare habits and treat our skin right.
From changing your diet to consulting with a professional, or just refreshing your go-to favorite beauty products, there are plenty of ways to get your skincare back on track.
Read on to learn more about investing in your skin care habits and making 2021 the year of glow.
Best Skin Care Habits:
Consult Regularly with a Doctor or Dermatologist
Before you buy any new products, you need to consult your doctor or dermatologist to find out what your skin type is (also see our quick guide, what is my skin type?) and what type of treatment is best for maintaining your look.
Make Sure Your Routine is Actually Doable
It's also important to think realistically about skincare. Having a 14-step nightly routine that you never have time to do is just about as useful as doing nothing for your skin. Create a skincare plan you'll actually want to follow!
Read Ingredient Labels
Additionally, whenever you are looking to buy a new product to try out, be sure to read the ingredients and ask your doctor about anything you think might be harmful to your skin. 
Skincare products and vitamin supplements aren't required to be screened for effectiveness by the FDA, so the ingredients that you think may be helping you out may just be making your skin worse in the long run.
Take It Slow
The most important tip for skincare is to take it slow, ask questions, and work with your doctor to develop a plan that's right for YOU. Don't just change a million things overnight — it's better for your skin to go the slow route and try one new thing at a time.
Enrich Skin Through Diet and Supplements
You skin craves the presence of vitamins like Vitamin C, Vitamin D, and Vitamin E (among many others). Most of this dosage you can get naturally, whether it's through sun exposure or eating the right foods.
Eating plenty of fish, citruses, vegetables, and nuts is the best way to get a natural boost of these vitamins in your system. But for those of us who are picky eaters like myself, taking a supplement is another way to make sure these vitamins get into your system.
Before you take any nutritional supplements, be sure to check with your doctor! This is essential for any nutrients you're putting into your body outside of natural food consumption.
Additionally, check and see which vitamin brands are verified by the United States Pharmacopeia (USP), a non-profit that conducts quality checks of store brand vitamins. This is a good way to make sure what you're putting in your body is safe and effective.
Skin Care Products to Try in 2021:
Now that you have your skin care habits dialed in for the new year, let's talk products.
After trying out some of the more natural skin remedies listed above, you may find yourself wanting to try out a new product that works with your skin type. Here are some favorites loved by beauty experts and consumers that I'm putting on my list for 2021.
Superberry Hydrate + Glow Dream Oil
This facial oil by Youth to the People uses natural ingredients like goji berry, prickly pear, maqui, and acai to boost antioxidants, smooth skin, and give you a natural glow. This vegan formula is lightweight and great for hydrating both dry and oily skin without looking greasy.
Those who have tried this formula love it for its subtle, silky finish that doesn't overload you with grease. It's fast to absorb and a great every day go-to.
Oil-Free Matte SPF30
I was a HUGE fan of Dermalogica's Clearing Mattifier before it was discontinued (I'm savoring every drop of my last tube). However, this matte sunscreen from the brand is great for combating oily and acne prone skin – just what I loved about the Clearing Mattifier.
Everyone who has tried this product says they love the matte finish, and the sunscreen blends flawlessly under makeup. I love the versatility of an everyday sunscreen like this that not only moisturizes but prevents the dreaded skin shine.
Squalane + Glycolic Renewal Mask
A huge skincare trend in 2020 has been incorporating squalane into skincare treatments and products. Squalane is used to control the oil that your skin products and find a balance between overly dry and overly oily skin. This is a great solution for those with chronically oily skin or hormonal acne.
Those who swear by this Biossance Mask anticipate the "good sting" that clears up their acne and leaves their skin looking glowy and fresh. This mask isn't as irritating as others like it and is great for anyone trying to clear away recurring breakouts or blackheads.
Ultra Facial Cream
Another amazing product that incorporates squalane is Kiehl's Ultra Facial Cream. It's a great every day moisturizer that keeps skin from cracking or peeling and works well with sensitive skin.
Lovers of this facial cream appreciate their skin's softness after applying the cream. For those with acne, this cream does not irritate like many other moisturizers, but instead reduces blemishes on the skin.
A+ High-Dose Retinoid Serum
For fine tuning your skin's appearance, a reliable retinol serum like Sunday Riley's A+ High-Dose Retinoid Serum is key. Retinol is a great ingredient for reducing the appearance of dark circles, wrinkles (which I'm sure we'll be getting eventually…), large pores, or baggy skin. 
Users of this serum have found that their hormonal acne heals faster and their skin bounces back easily after blemishes. This is a great way to fortify your skin and combat wrinkles before it's too late!
SoonJung pH 6.5 Whip Cleanser
Anyone who follows skincare knows about the amazing innovations of Korean skincare products. This amazing cleanser by Etude House is a great and fresh way to start off the new year!
Those who have tried out the cleanser rave about its velvet-soft feel, long-lasting foam, and silky finish that leaves skin hydrated. This cleanser is at the top of my list to try in the new year – what a way to pamper yourself!
What skin care habits and products do you live by?
What are the skin care products you swear by? Which of these products do you want to try out? What's the best tip for taking good care of your skin?
Let me know in the comments!